It's a known fact that my mom's got a weakness for lobster. And when she saw the ad for 54th Ave Cafe on Ming Pao, she wanted to give their special dinner set a try. The set includes any 2 dishes from the dinner menu and a whole lobster for $58.95 before tax.
The place is pretty close to Richmond, only minutes away once I get off Knight Bridge.  It is a small restaurant in a strip mall near Champlain Community Centre. Besides offering Hong Kong Style cafe fare, they have a full Chinese kitchen for Cantonese dish.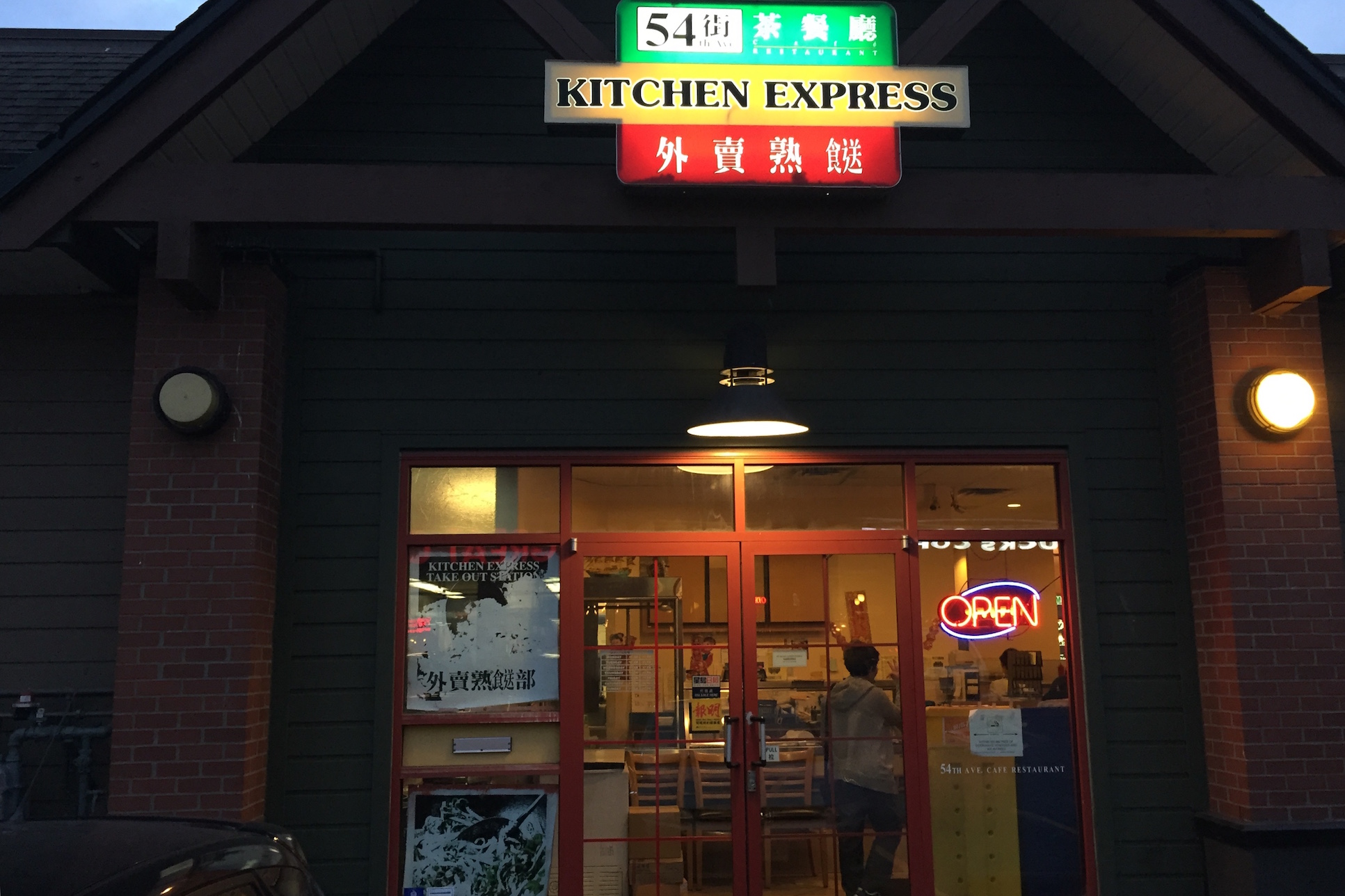 For the dinner set, there's a big bowl of soup of the day brewed from pork bones and vegetables. It was a little bland.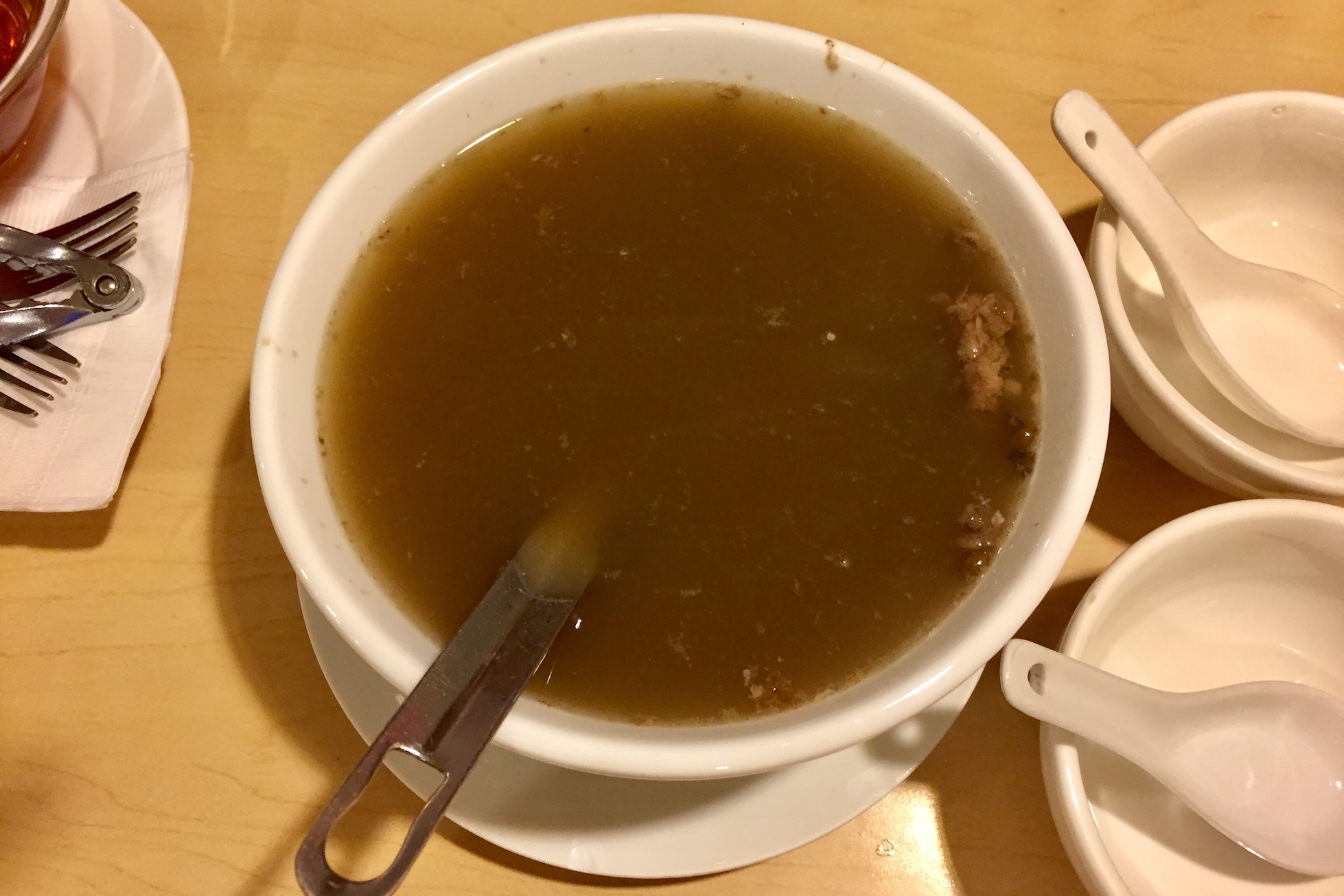 We chose the Whole Lobster to be stir-fried with onion and ginger. The lobster was small and slightly overcooked.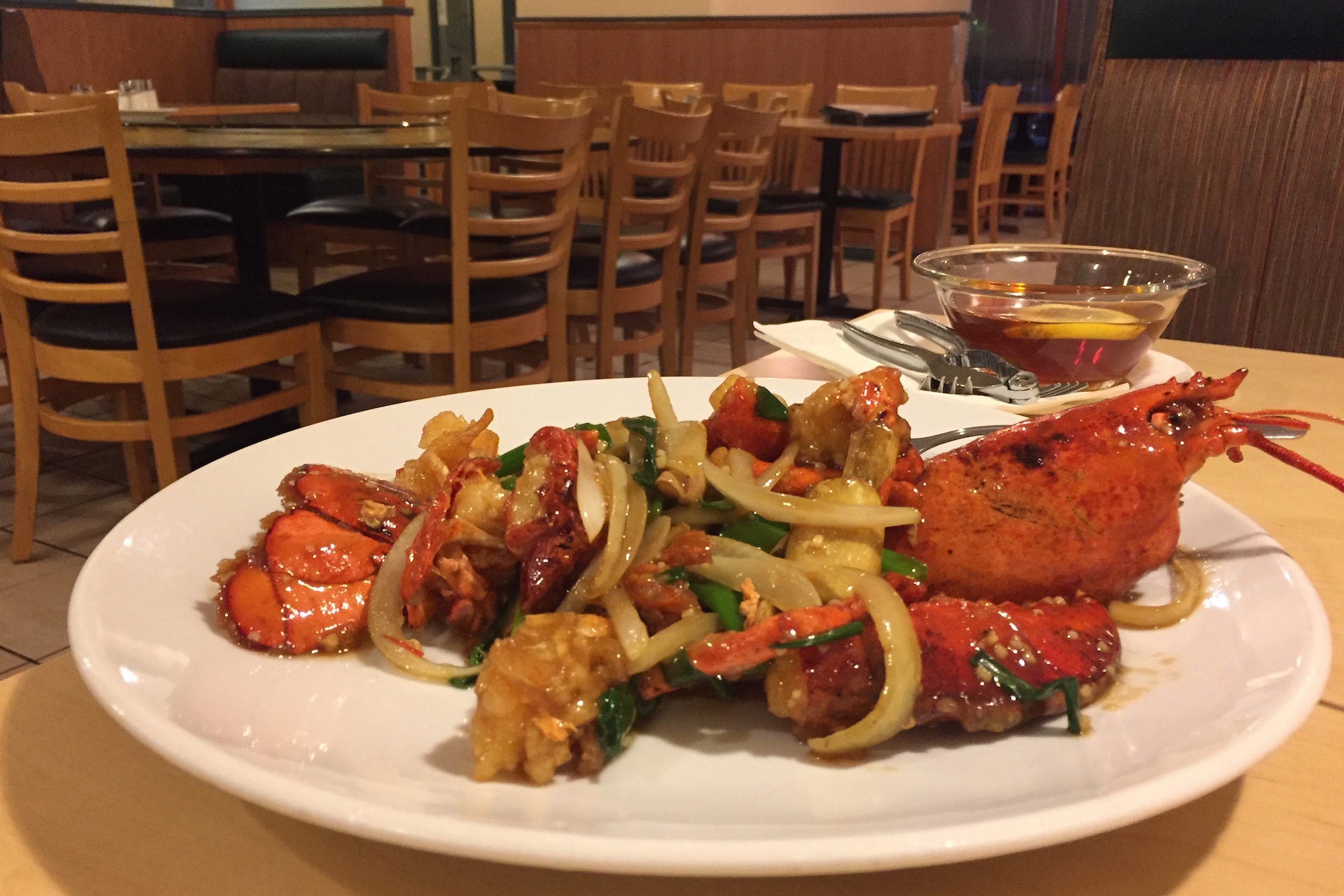 The 2 dishes we picked on their regular dinner menu were around $15 – $18 if ordered separately. The Chicken and Scallops Stir Fry on Gai Lan was in a huge portion. The flavour was okay but it was a little greasy.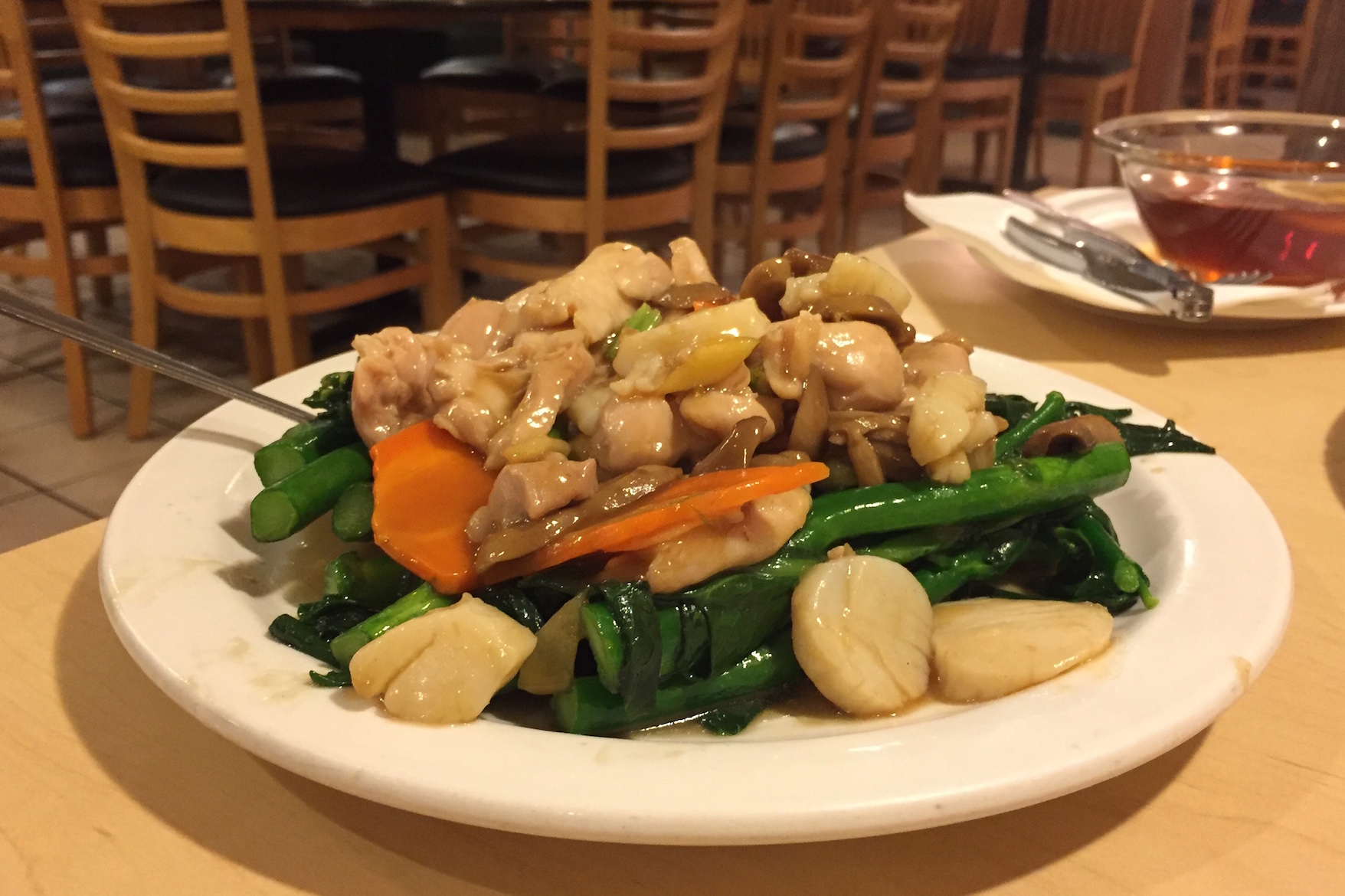 The Big Prawns and Yam Noodle Knots in Clay Pot was recommended by the waitress, but I was a little put off with the prawns because they were in the shells and not deveined. I would be okay with prawns served with shells if they are super fresh. The sauce again was a little greasy, and it was a little bland.
Both dishes were huge and we had a lot of leftovers.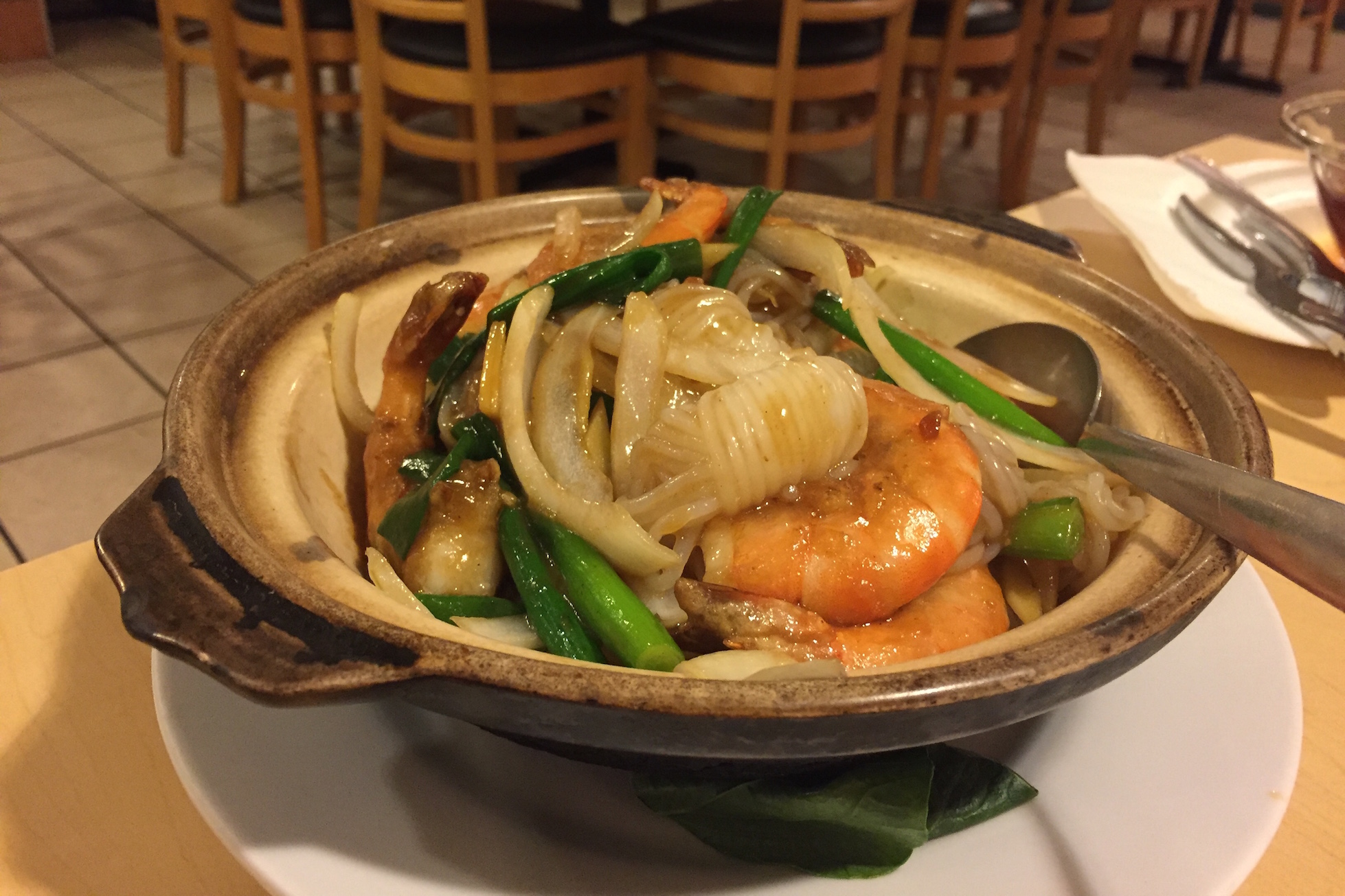 The dinner set comes with dessert and we could choose between the Sweet Tapioca Soup or the Coconut Milk Pudding.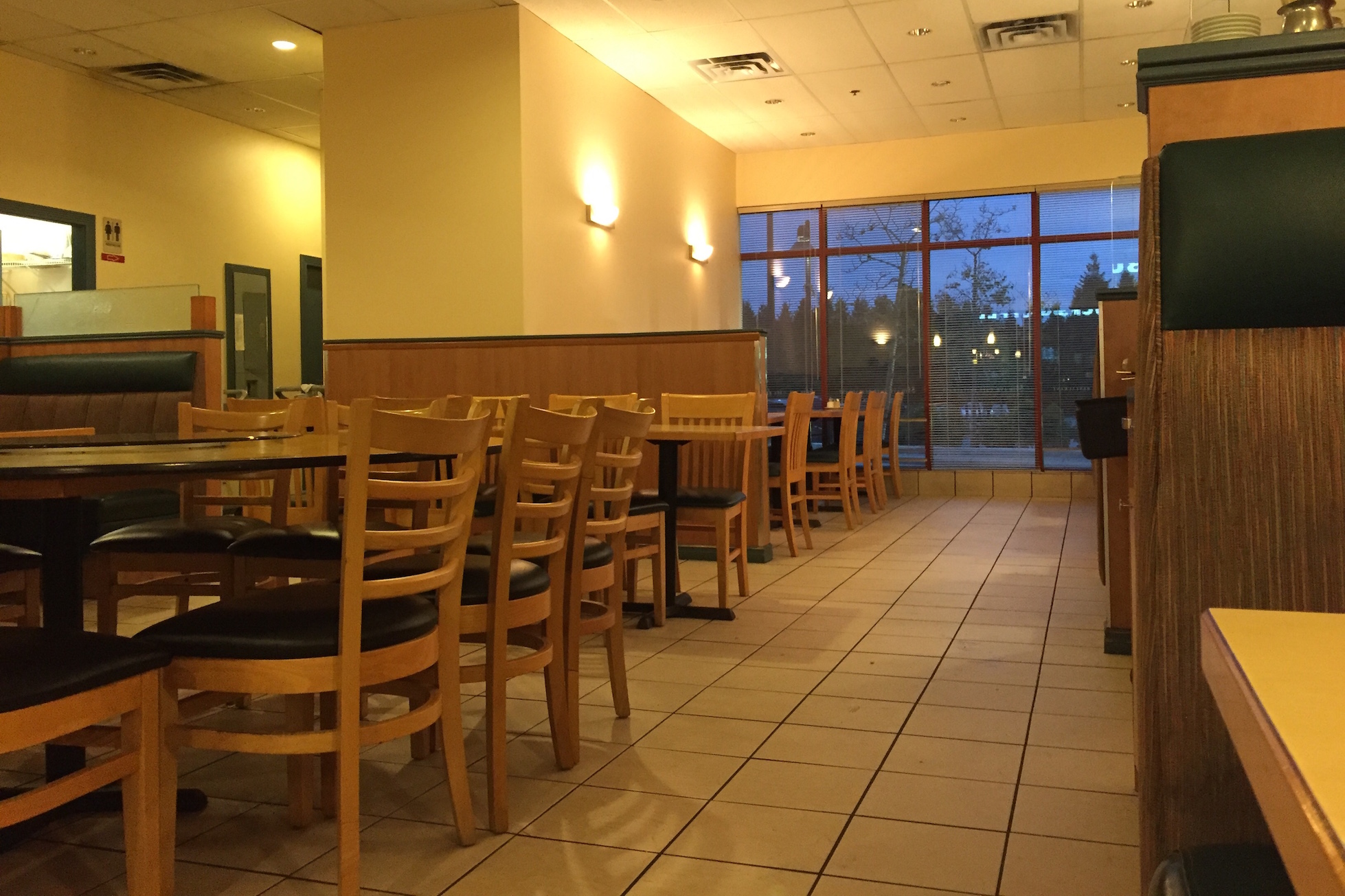 Offering authentic Cantonese dishes and Hong Kong style cafe fare, 54th Ave Cafe stands in the Champlain Heights neighbourhood without a lot of competitions. However their food is mediocre, and I rather venture to Victoria Drive for better Chinese food if I live in this area. The portion of the dishes are large but that doesn't compensate the quality and greasiness. We came here for the special dinner set  ($58.95) advertised on Ming Pao Newspaper including 2 regular dishes and one lobster. But the lobster was very small and disappointing.   I probably won't come back there.
Price: $$
[wp-review id="12300″]
More reviews:
Location: