Tristan and I did some apartment hunting in downtown on the weekend. We were hungry for a late lunch and he wanted noodle soup. So Ramen or Pho?  My first thought was to visit the new Ramen Taka but realized their happy hour special is only on Mon – Fri. Then maybe pho? Instead of suggesting the usual places like House Special, I proposed Mr. Red Cafe in Kits because I have never been to any location of this award-winning restaurant.
For the gold medal winner of the "Best Vietnamese" at this year's Restaurant Awards, Mr Red Cafe didn't seem like a lot visually. Slightly over decorated with Southeast Asian artefacts,  the dining room was crammed with tables and chairs just like many other Vietnamese joints. Red is the titular colour of the restaurant and it's on all the walls, some might say it would improve your appetite, but it slightly affected my anxiety level, or maybe I was just starving.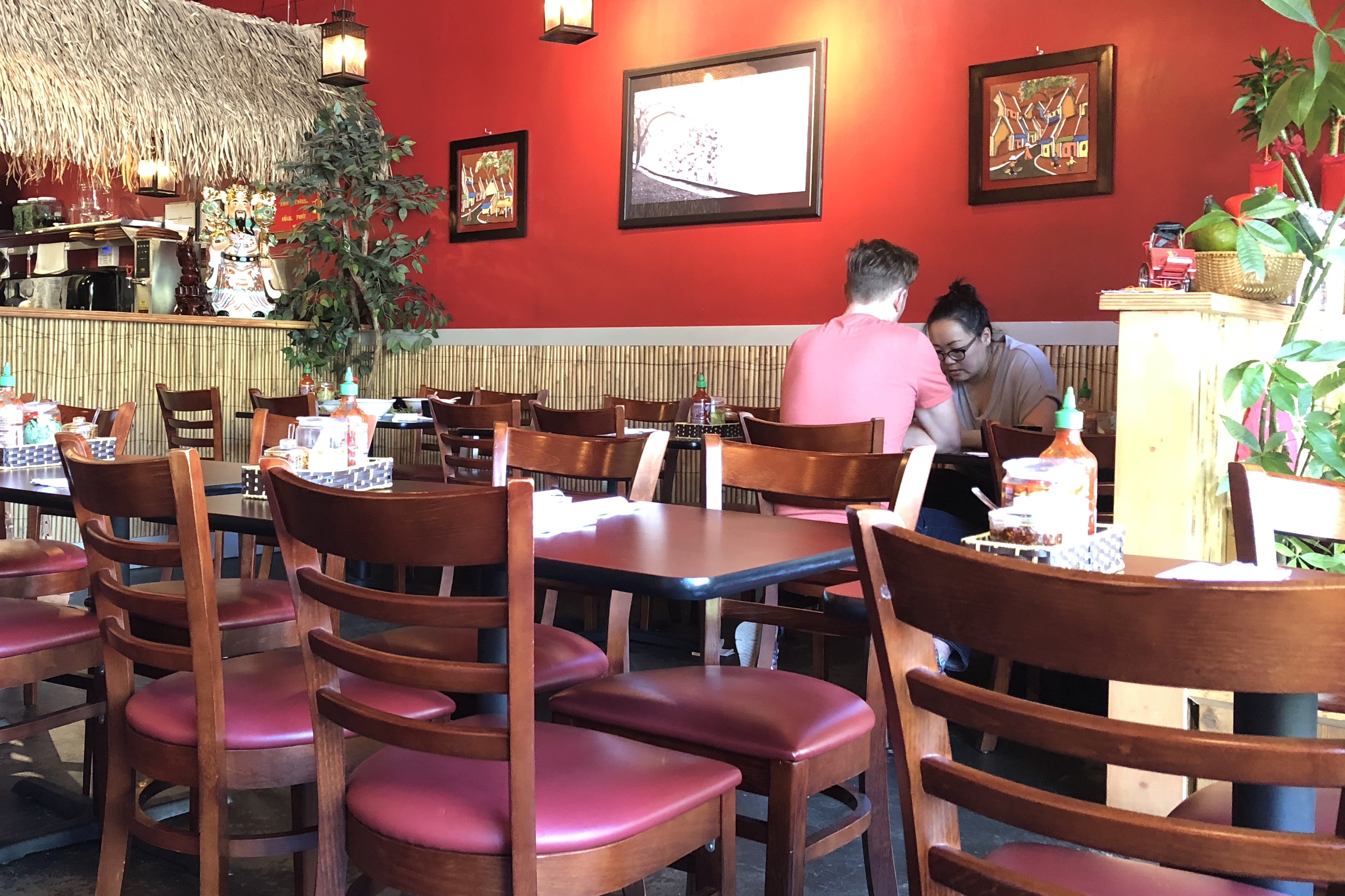 The first interesting thing that came to my sight was a large glass jar, with whole chiles and garlic slices soaked in a clear liquid, sitting between the chill oil and Sriracha. We found out later that it was a sweet and vinegary sauce that usually goes in a salad or dry vermicelli bowls.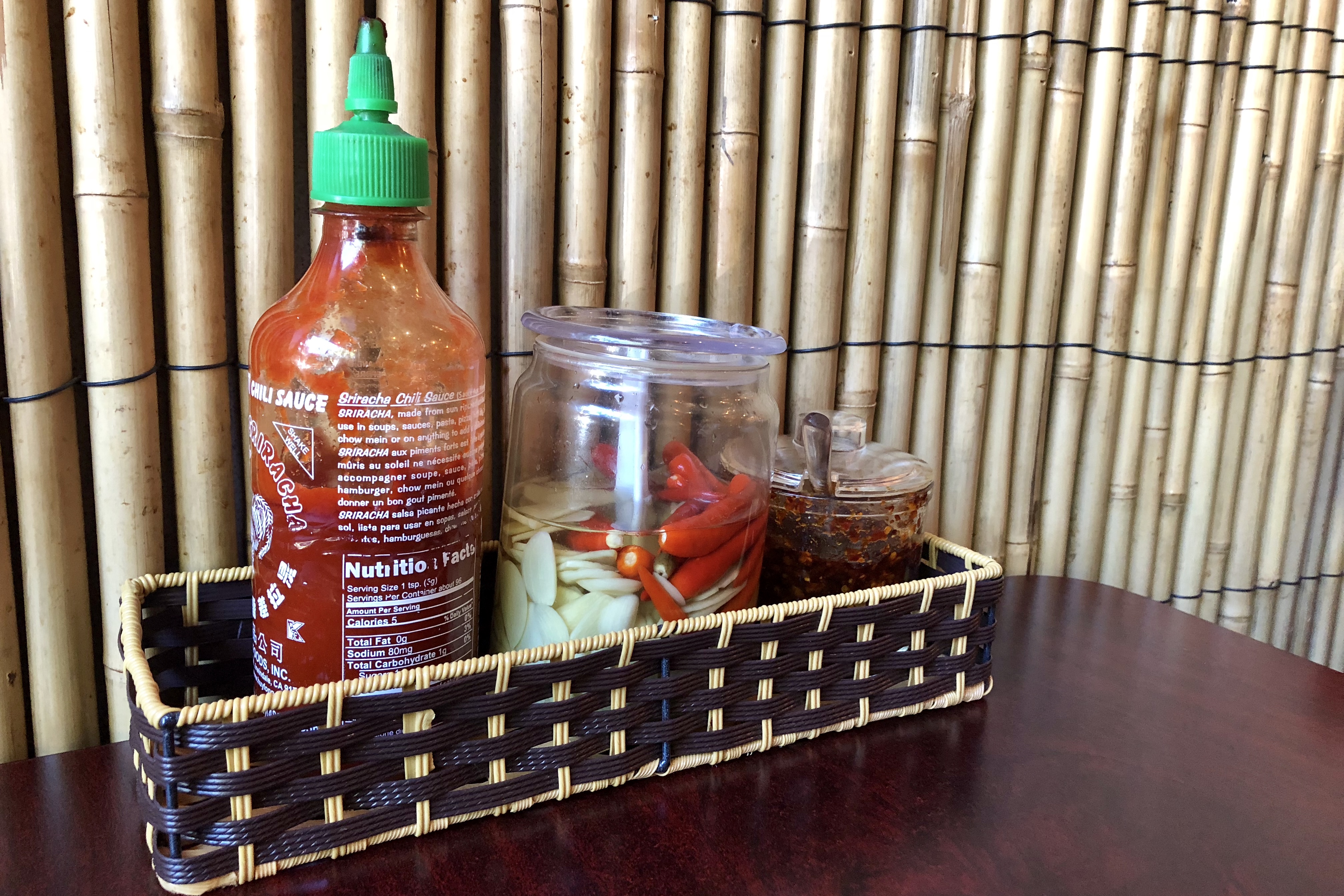 We both went for basics. Tristan's Bun Ga Nam Moc ($11), or the Chicken Vermicelli in Soup,  featured a clean tasting chicken broth, thin strips of chicken breast and housemade chicken meatballs. The use of shiitake, cilantro and green onion indicated the Northern Vietnamese style. Tristan found the chicken strips slightly chewy but was impressed the flavour of the noodle soup.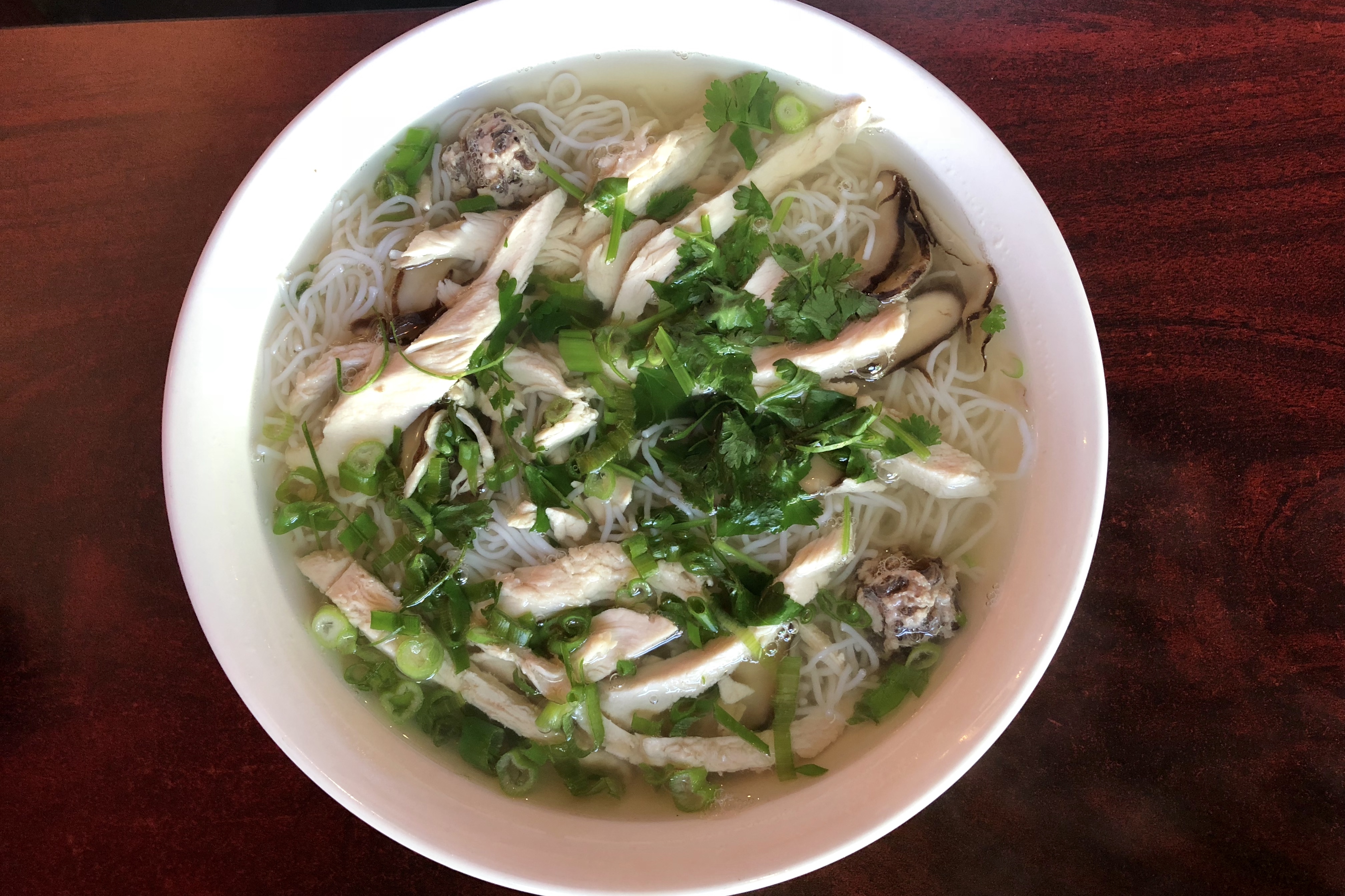 My classic Pho Bo ($11), or what I call the "everything" beef pho came to rescue the hangry me. It was one of those from-hell-to-heaven experiences that don't happen every day. The beef broth was simply divine – super clear and clean tasting, a perfect balance of sweet, savoury, and umami, and again, the Northern Vietnamese notions of green onions and cilantro. The beef and the beef balls tasted very fresh. I almost didn't want to add the basil leaves for keeping the cleanness of the flavour. It's interesting that they didn't give us those tiny saucers for dipping the beef in chilli paste or hoisin sauce, which by the way, was not on the table.  For me, the whole bowl of beef rice noodle soup tasted perfect on its own.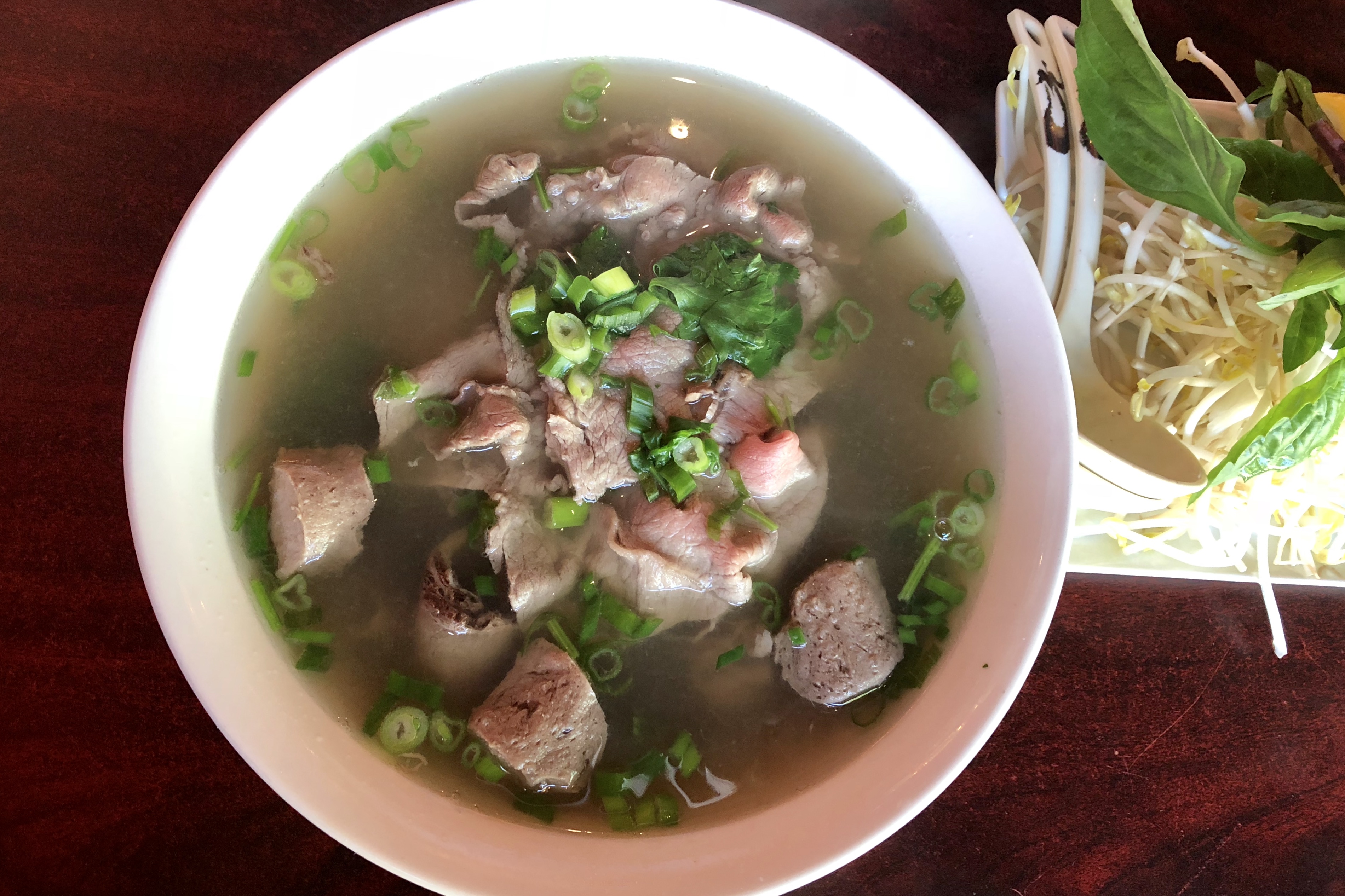 We also noticed that quite a few tables ordered the Crab Springroll, which look like deep fried crab cakes than the usual spring rolls. Well, something we are looking forward to trying the next time.
The service was okay. There were 2 servers attending to 4 or 5 tables, but our water cups were never refilled. Our server girl wasn't very keen on eye contacts while running around in the dining room. After she took away our empty dishes, we waited for almost 10 minutes before I had to wave at her for our bill, which I absolutely hate to do at a restaurant. She was nice and friendly though.
The food at Mr. Red Cafe is indeed impressive, even for just a simple bowl of pho. I'm very determined to come back here for a bigger meal.
$ – $$
rating:
[wp-review id="14669″]
Mr. Red Cafe
2680 W Broadway, Vancouver, BC V6K 2G3;
(604) 559-6878 or facebook.com/mrredcafeinc