Since I started getting ready to move to Downtown Vancouver, I had been trying to explore as many new eateries in Richmond as possible. This week we had a chance to try a new restaurant after badminton, Daan Korean Cuisine.
This place is tucked inside one of the strip malls not too far away from the city centre of Richmond, called Garden City Shopping Centre. Their menu seems to have included most common classic Korean dishes.
The complimentary Banchan dishes include braised potato, kimchi and bean sprouts. All taste pretty fresh and clean. I know, maybe "fresh" isn't exactly the common word to describe kimchi, but I'm a fan of young kimchi which is not fully fermented and still keeps the flavours of the fresh vegetables.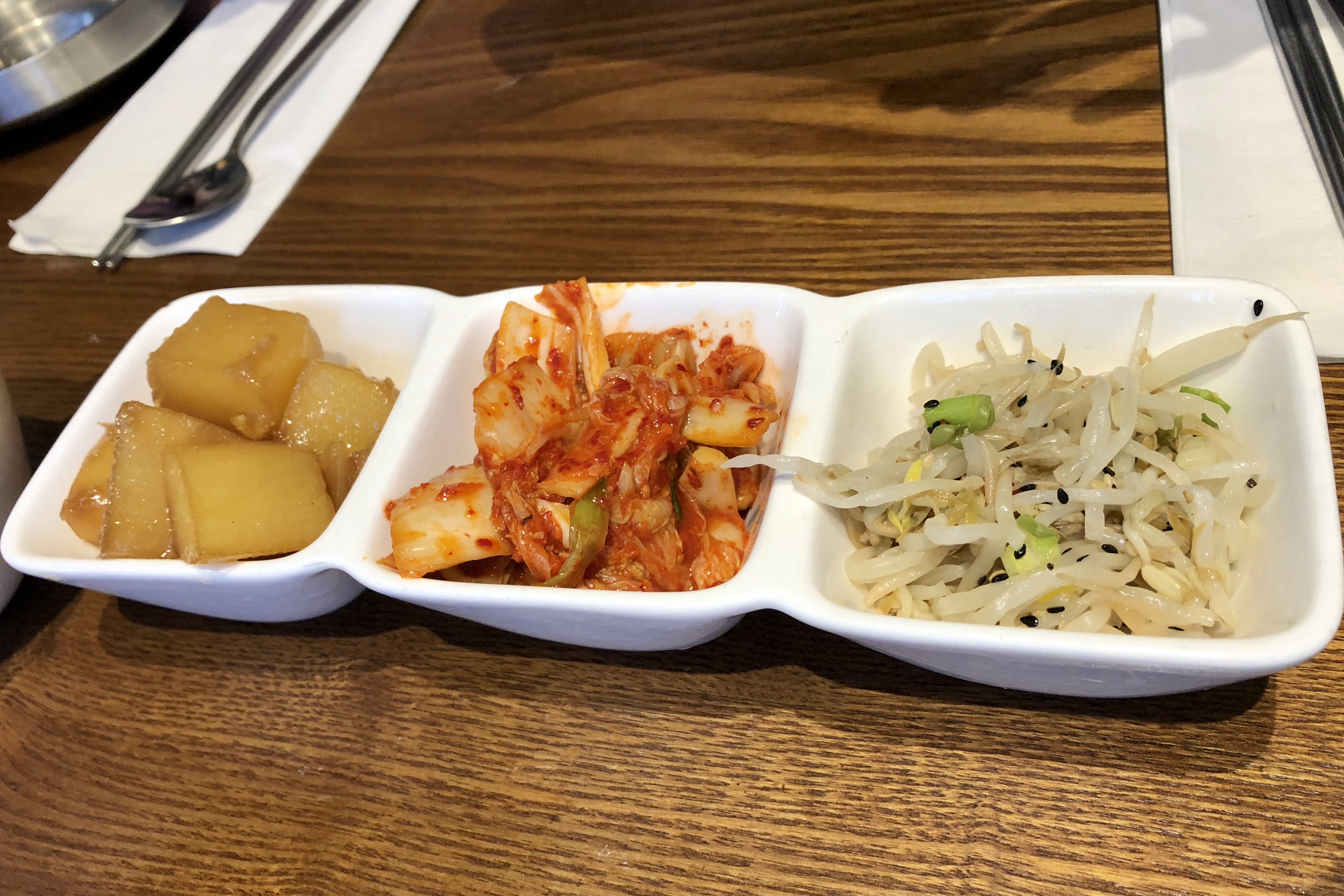 Although they don't provide a Korean BBQ grill at the table, they serve classic Korean BBQ on a hot cast iron plate. The Spicy Chicken ($13.99) and the Bulgogi Beef ($14.99) both exhibit incredible aroma and great flavours. The garnish of green onions and sesame seeds in black and white colours really elevated the presentation.  The hot plate dishes also come with rice and a bowl of Spring Mix salad. They even nailed the salad with the tangy citrus dressing, making it a great appetizer. I was also impressed with the portion size and appreciated the amount of protein after such a big workout of badminton.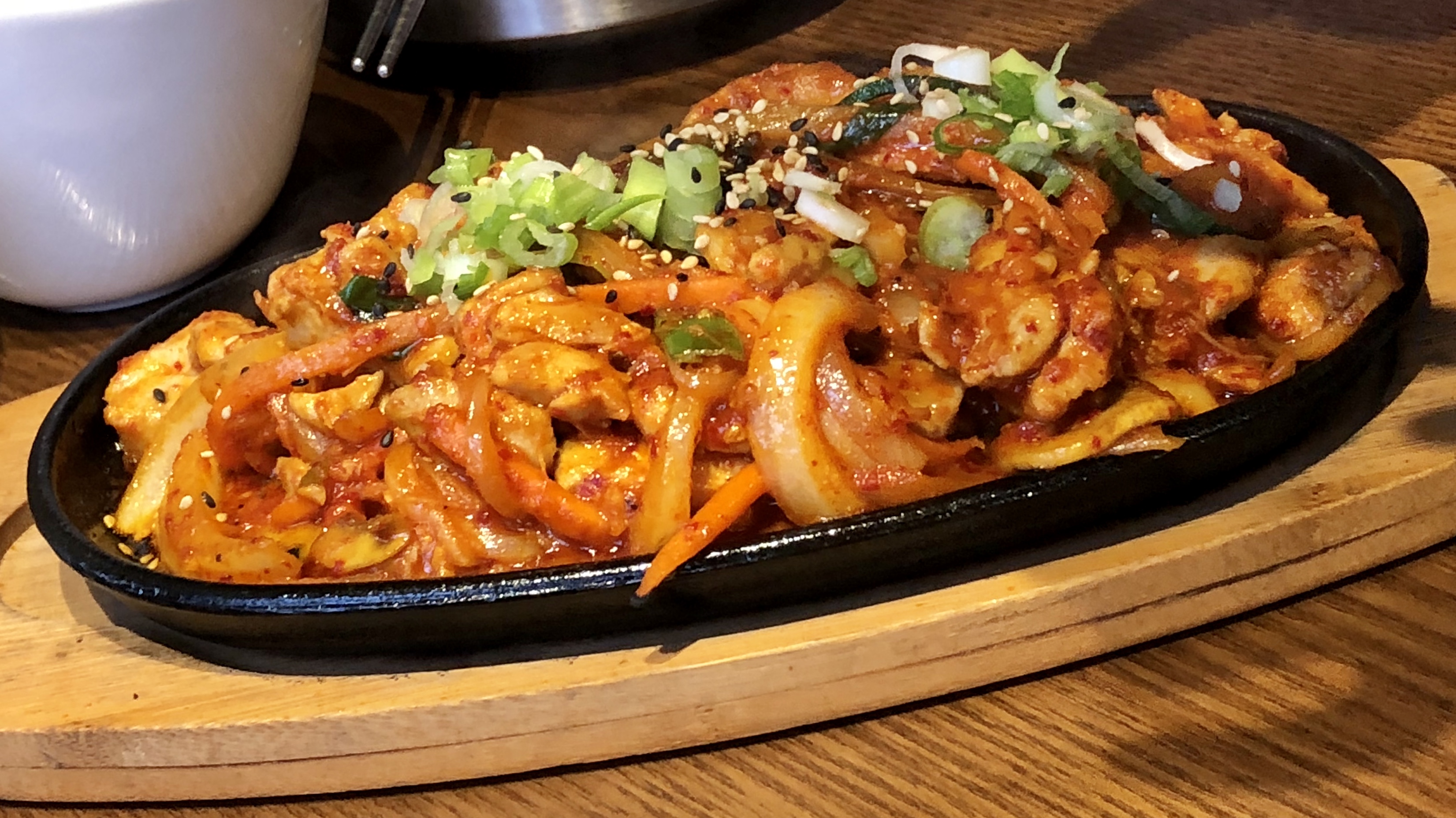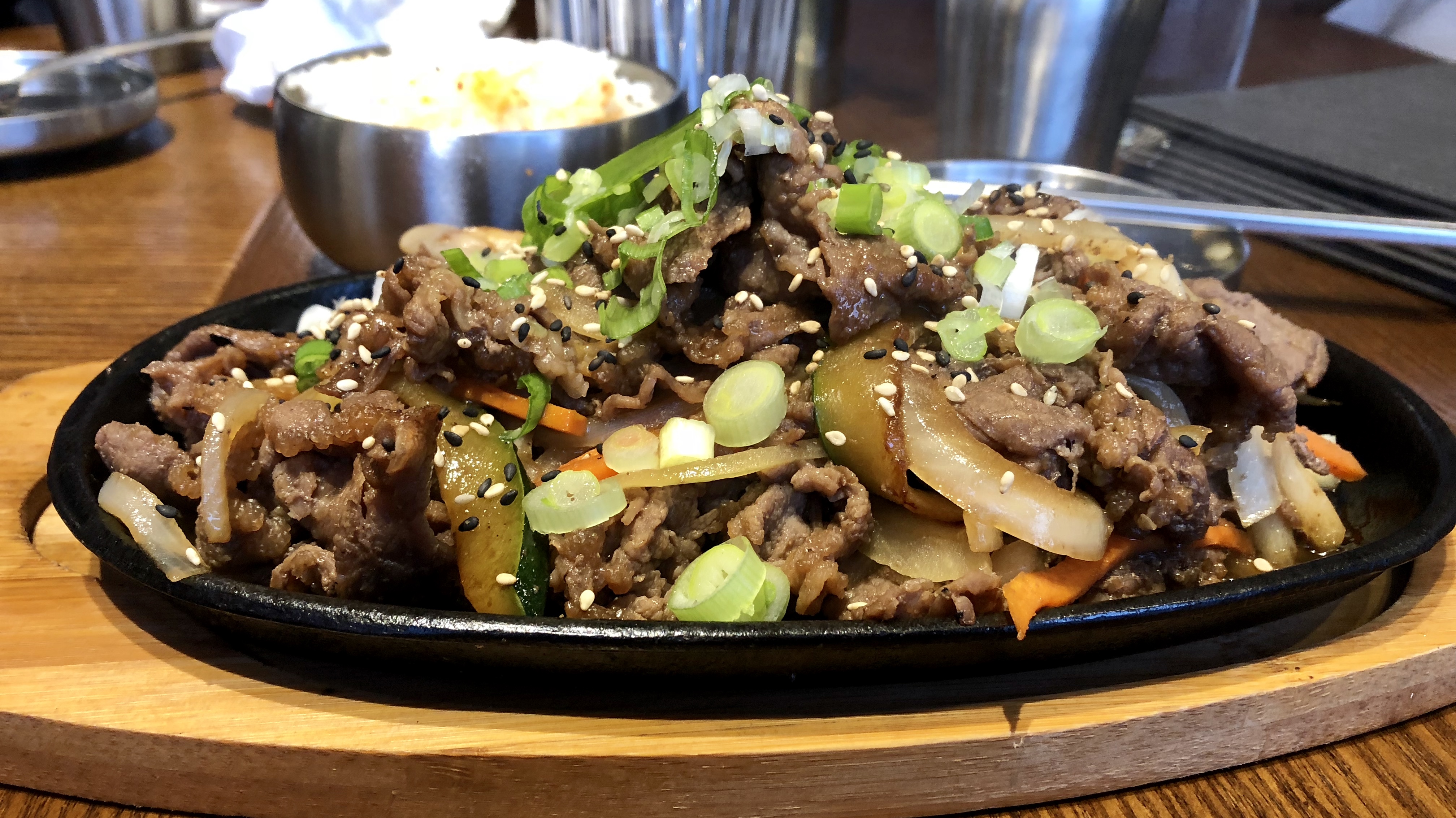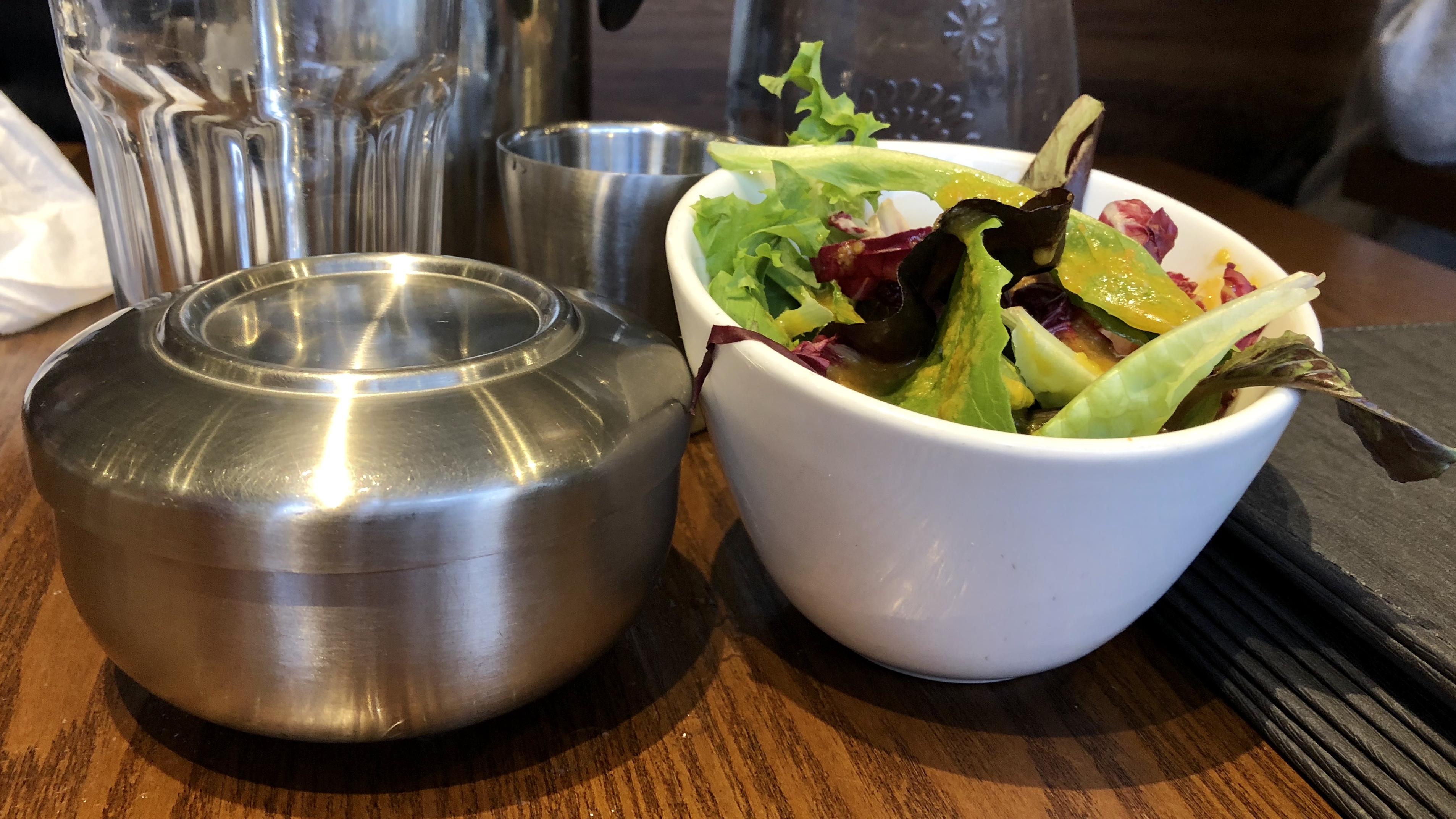 I enjoyed the couple bites from a friend's Japchae ($13.99) as well. The Korean sweet potato starch noodle were pan fried with a lot of vegetables – zucchini, onion, carrots, green onion, button mushrooms and black muer mushrooms. Again the garnish was such a great touch.  The black and white sesame seeds, and the small shreds of fried eggs of white and the yolk cooked separated, all added great aroma and flavours to the dish.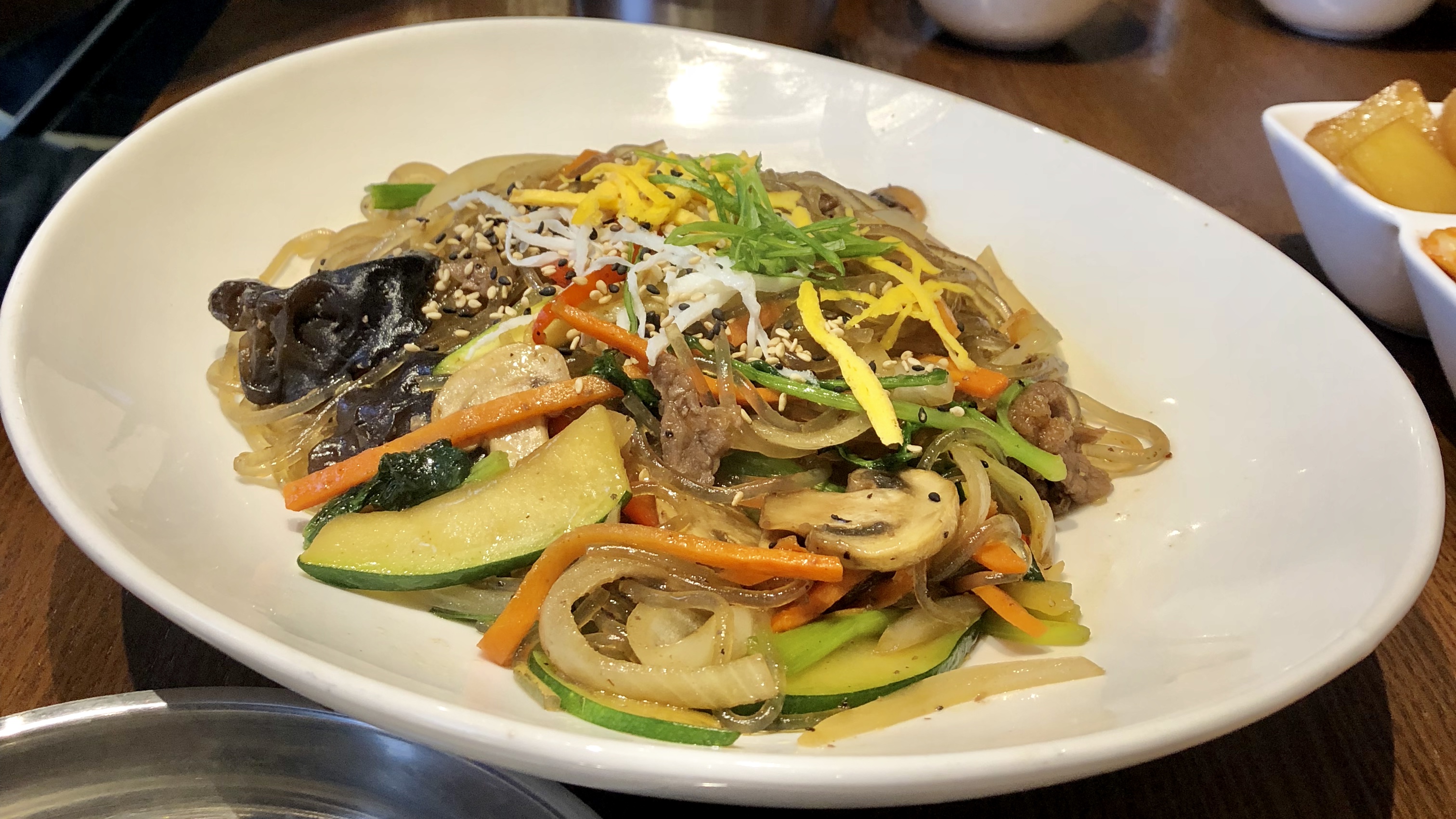 One of us had the Soft Tofu Stew ($12.99). There was no complaint but no wow either,  given that it is one of most forgiving dishes. All they need to do is to make a flavourful seafood broth.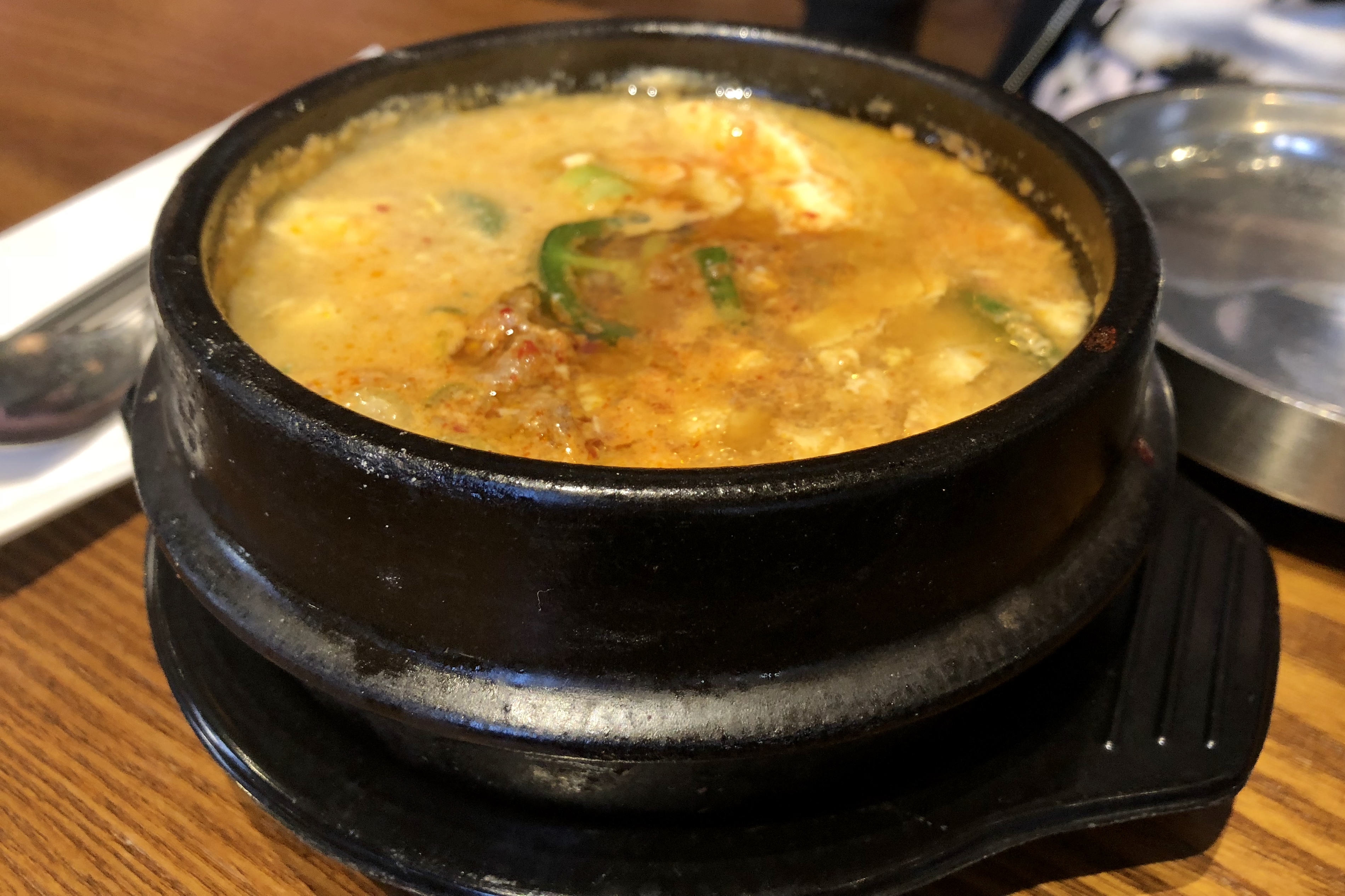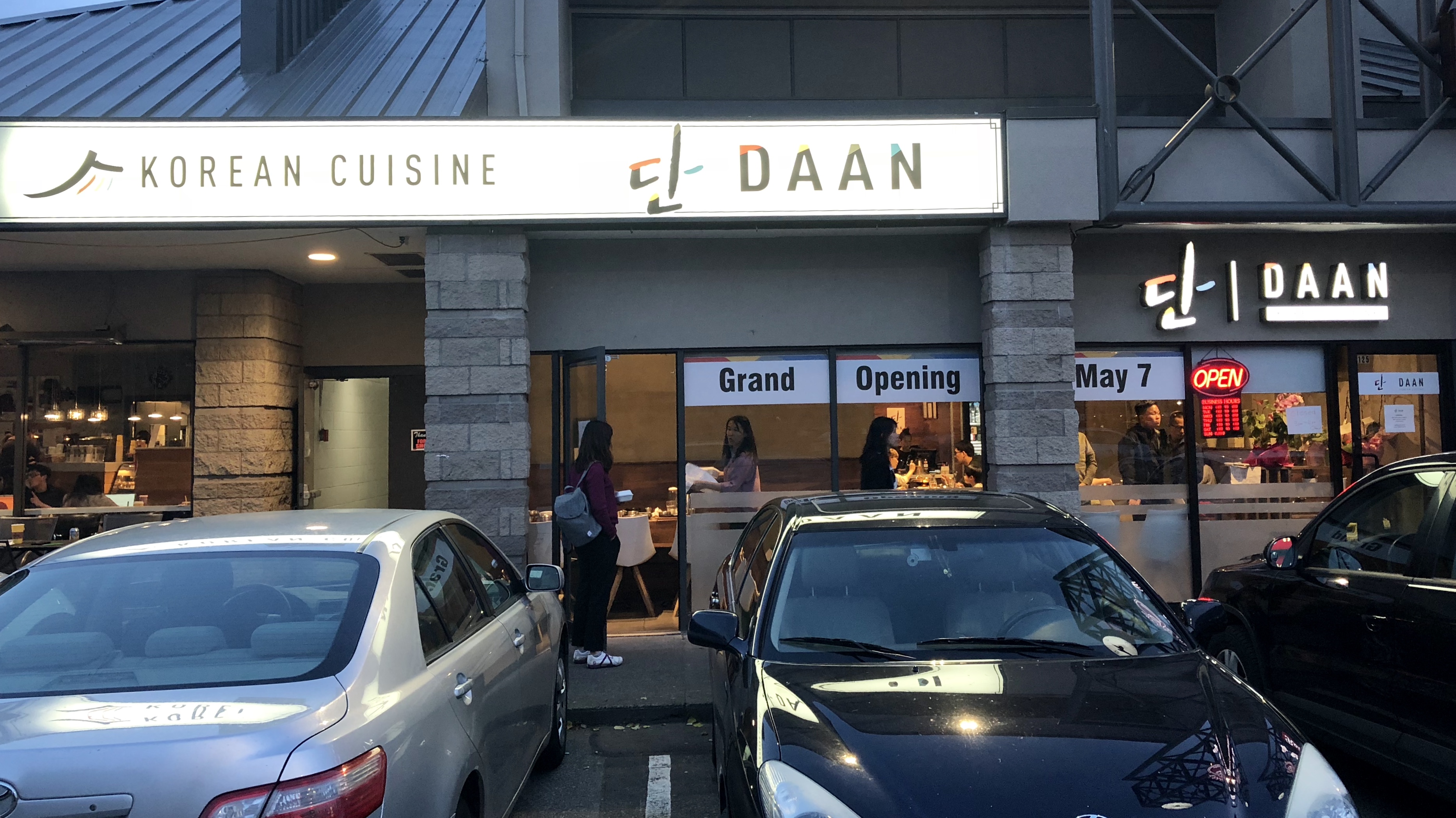 Final thoughts
Daan Korean Cuisine makes a great neighbourhood joint with solid classic dishes, such as Japchae, Seafood Tofu Stew, and Beef Bulgogi on hot plate, and generous portion size. It appeals to diner with comfort of eating, making them savour and keep coming back. But if you are looking for wow factor this is might not be the place.
$ – $$
rating:
Daan Korean Cuisine
125 – 9040 Blundell Rd, Richmond, BC V6Y 1K3
(604) 303-7076 or www.daankoreancuisine.com