According to my friends who love baked goods, Purebread is such an iconic place to them in Gastown. For someone who prefers cooking over baking, it took quite a bit convincing for me to finally check out the bakery and cafe for lunch.
The displays of baked goods were impressive, and everything behind the glass looks artisan and visually enticing. And they all seem rather affordable.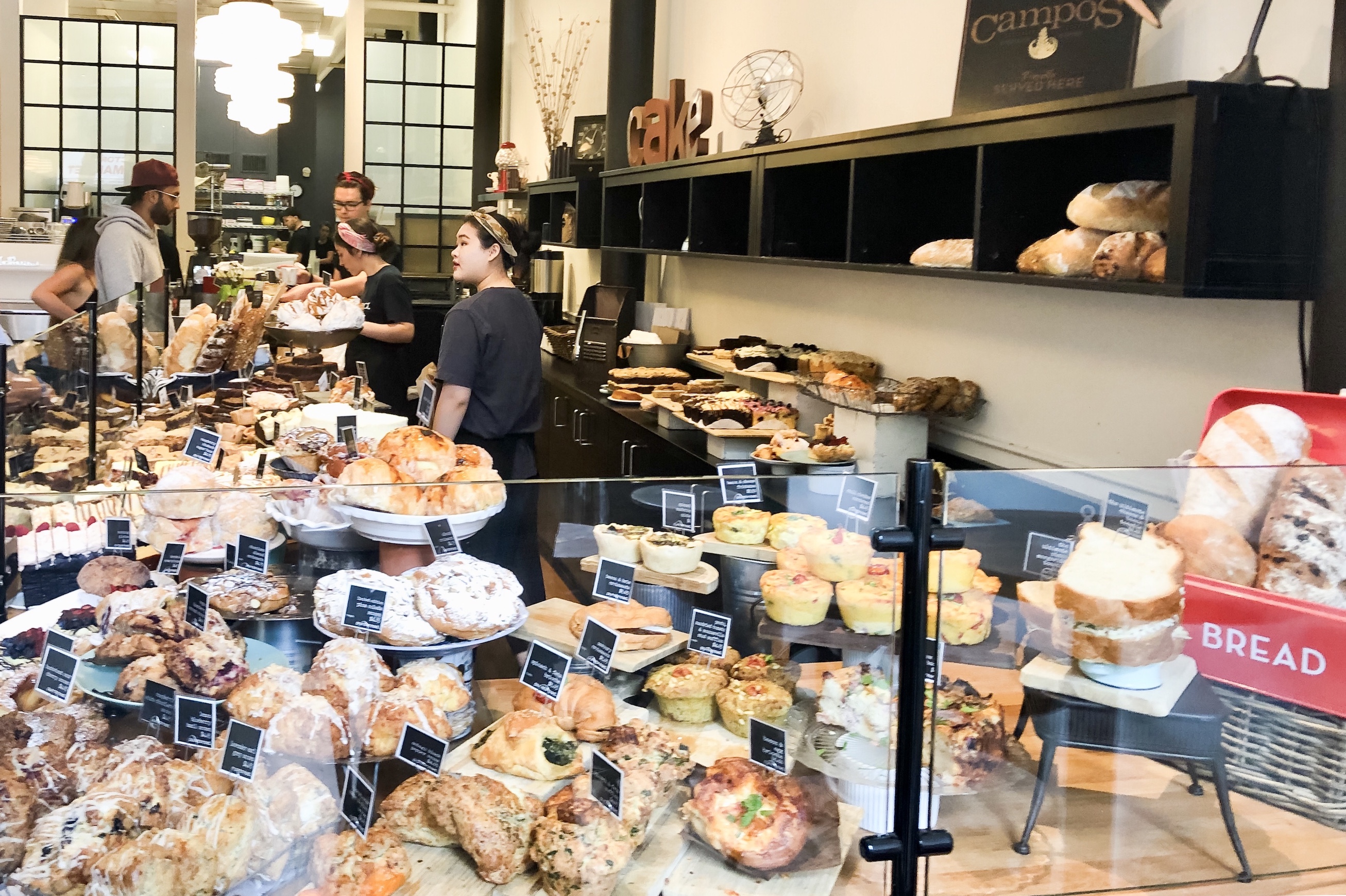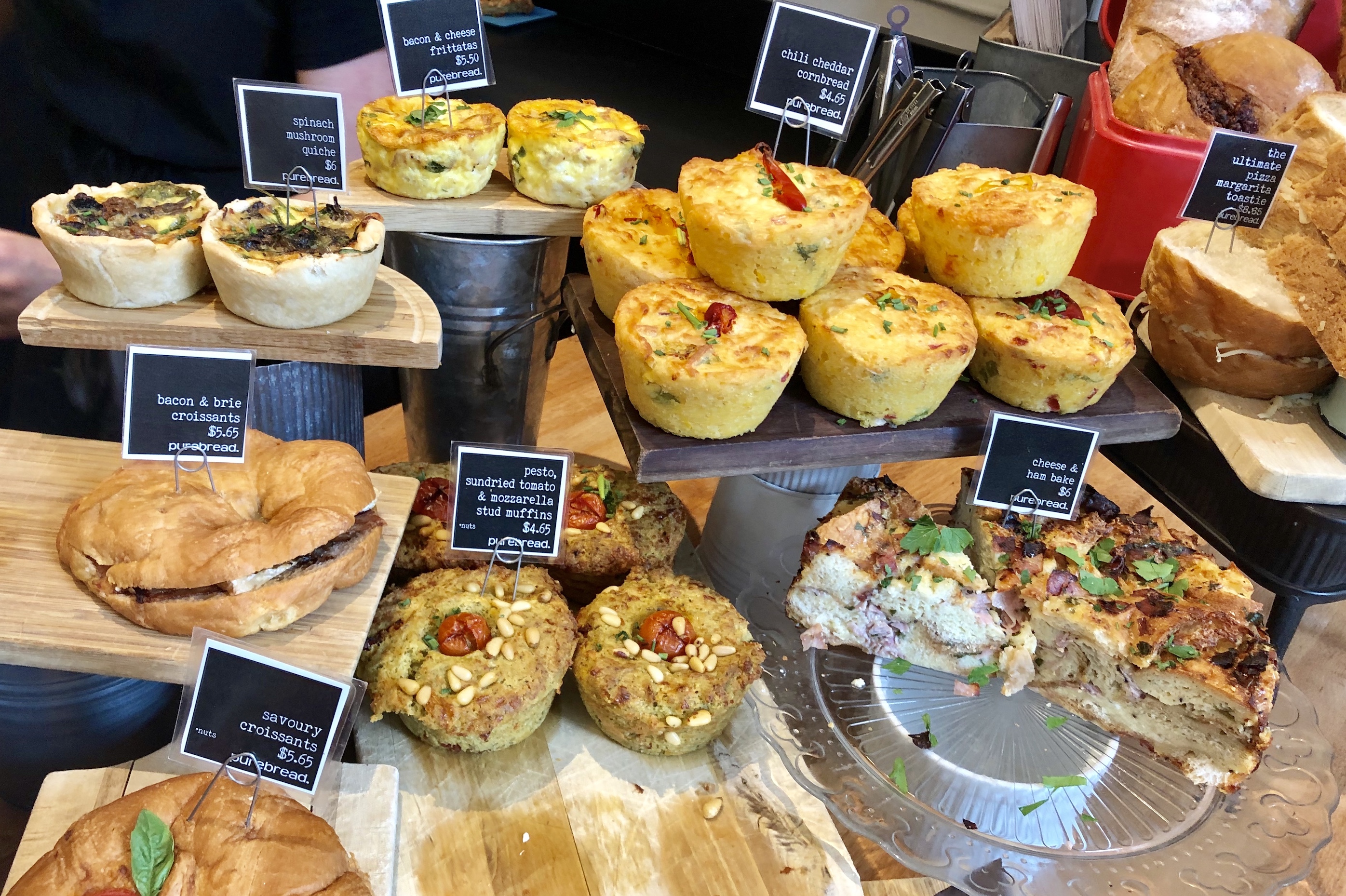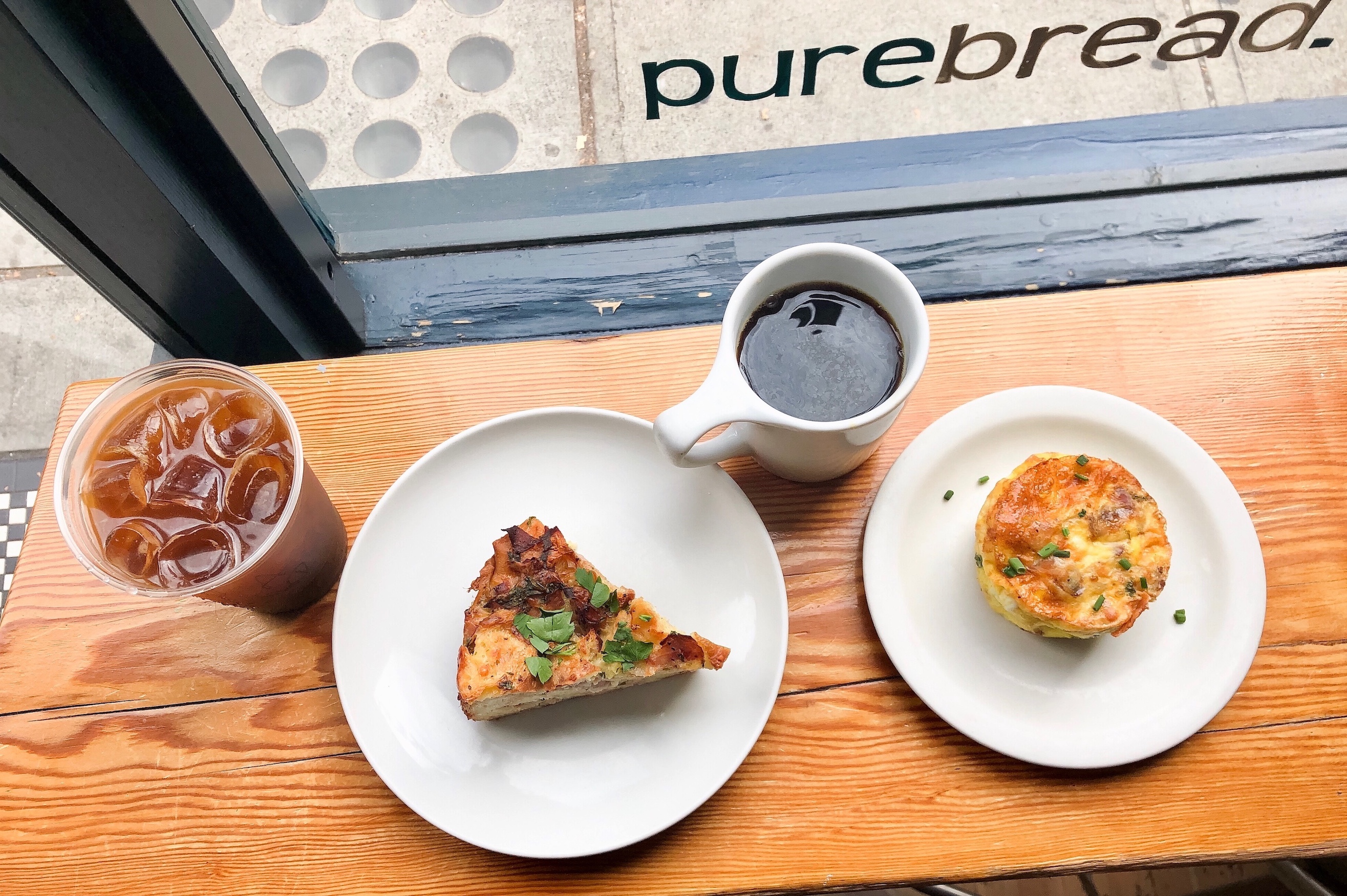 The Cheese and Ham Bake ($6) was delectible, with ham fold inside the fluffy but hearty baked bread and topped with a crispy crust of cheese and more ham. The touch of fresh herbs was brilliant.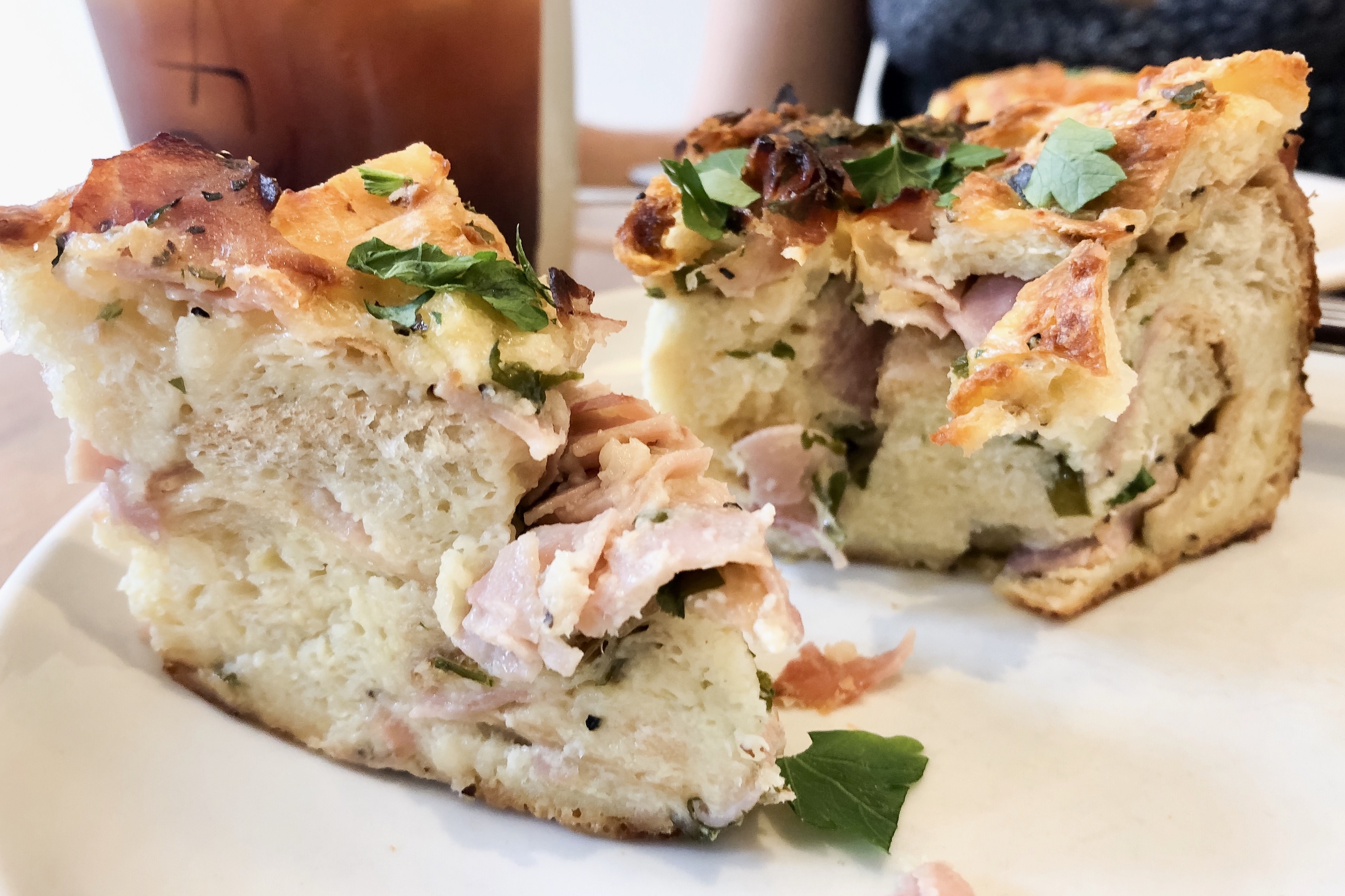 The Bacon & Cheese Frittata ($5.50) is definitely pleaser for egg lovers like me, the fluffy, eggy bread with a crusty top of bacon and cheese, finished with fresh chive. It was the right amount of heartiness for a satisfying lunch for one.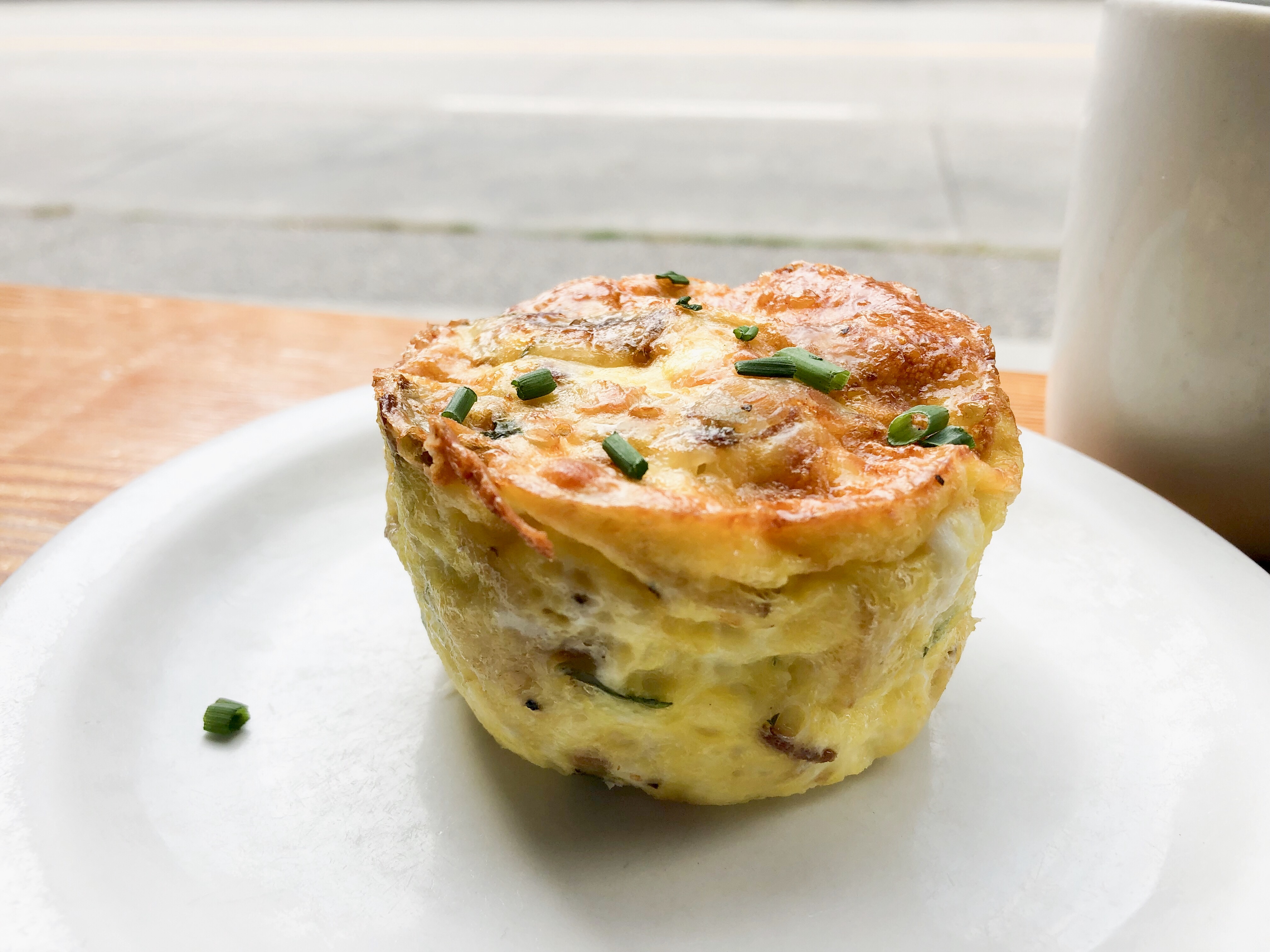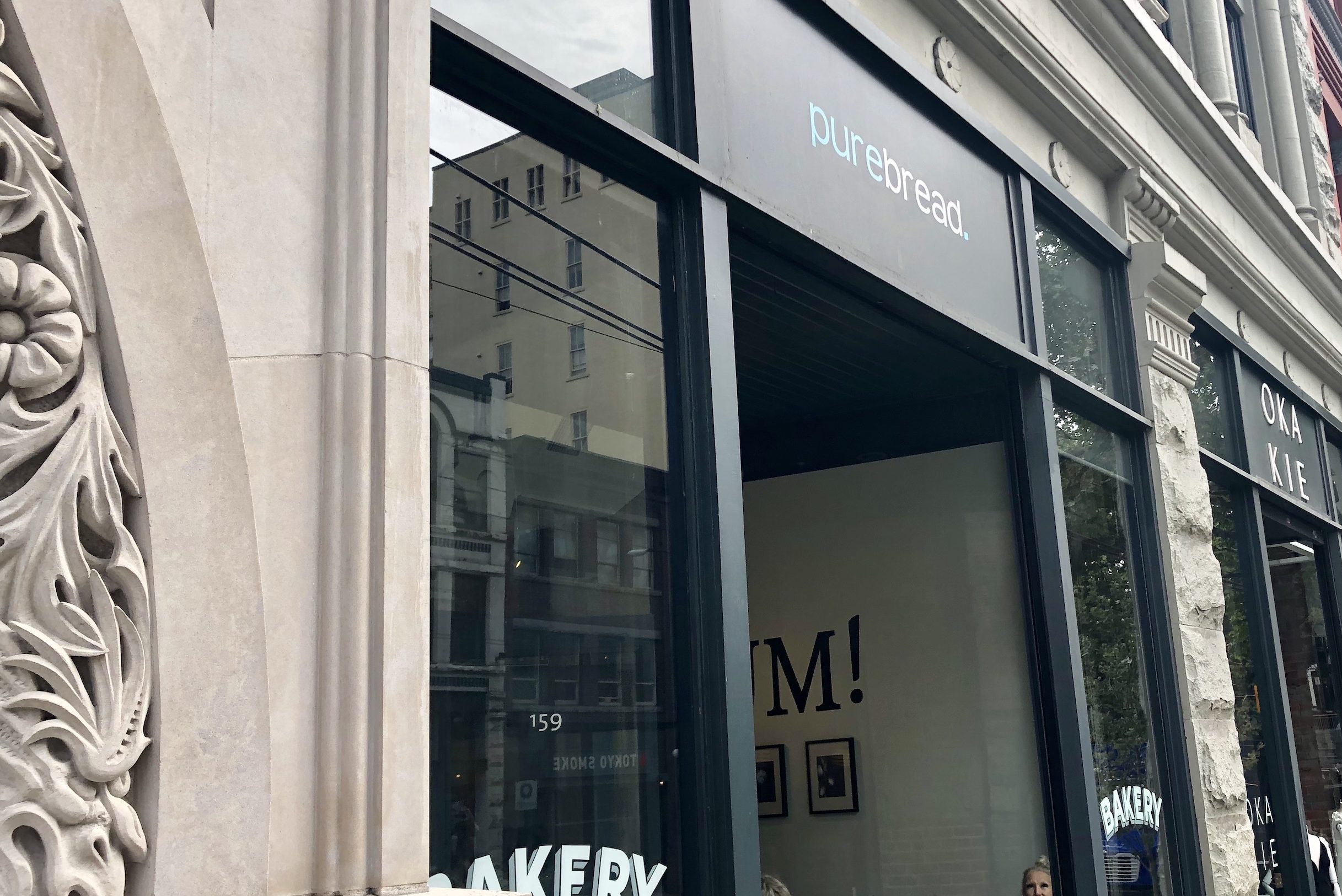 Final thoughts
I am not a huge fan of baked goods, but I was impressed with what Purebread offers for lunch in Gastown. Each piece of savoury lunch item, such as the ham & cheese bake or the bacon & cheese frittata, is perfect amount of food to satisfy. You can truly experience the French Artisan baking, which would give you all the sensory pleasures.
$-$$
rating: 3.5/5
Purebread Gastown
159 W Hastings St, Vancouver, BC V6B 1H5
(604) 563-8060 or purebread.ca