There are plenty of options for drinking over delectable shared plates in Vancouver. While the Irish pubs, cocktail lounges, wine bars, and microbreweries are the classic choices, many also go for more exotic eats at Japanese Izakaya, Korean BBQ, Mexican Cantina and Spanish tapas.  The selections of Spanish tapas bars are very limited in Vancouver –  Sardine Can and Espana, which I visited during my pre-blogger era, as well as Bodega on Main, which did I visit not too long ago. Como Taperia caught my attention when I drove by it a few times on Main Street with its stylish and welcoming sign. I finally had a chance to check it out with my buddy Gary.
The tapas bar is located on 7th and Main in Mount Pleasant, a rapidly developing neighbourhood with new residential buildings everywhere. It's supposed to a busy spot on the weekend. However, it was not so bad on a Sunday night, and we easily grab the best table by the window.
Tapas always involve drinks and they have quite the extensive bar menu here. From wines, sherry, beers, to Spain inspired Basque cider, kalimotxo, and sangria. They even have a little section of vermut (vermouth).  For cocktails, both Gin & Tonic and Martinis have their own categories. And for 3-oz drinks, they offer sherry and vermouth on tap.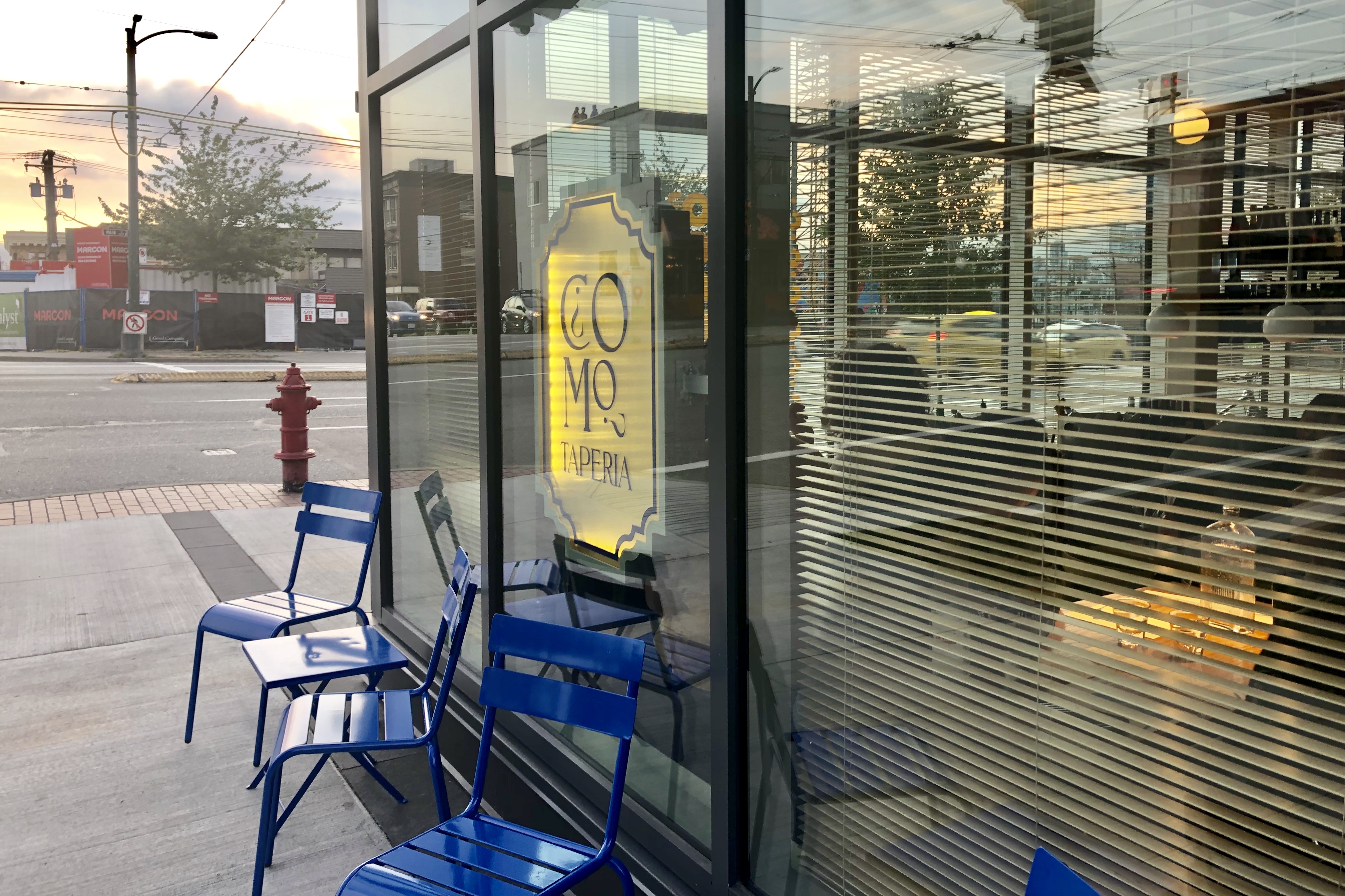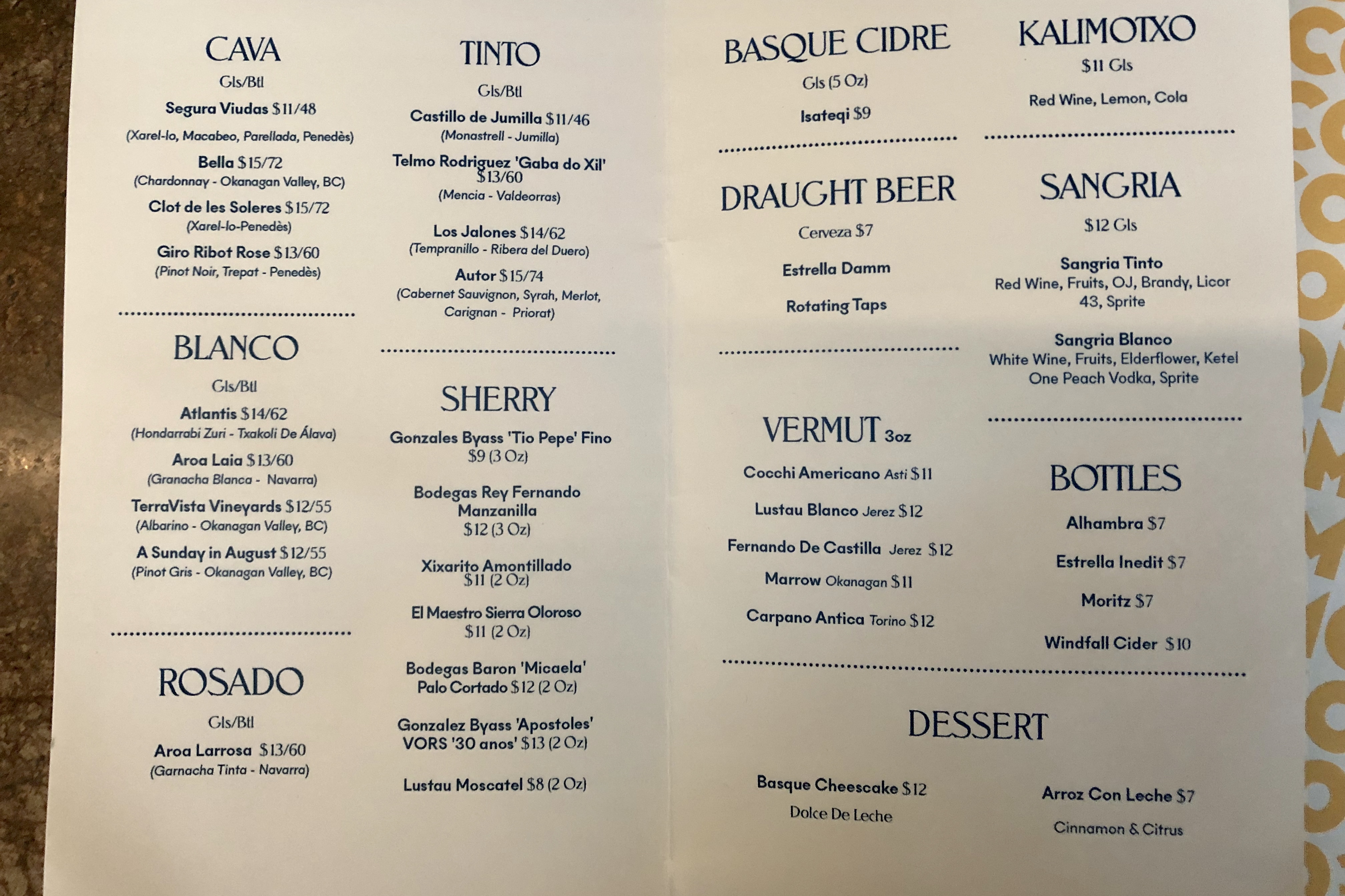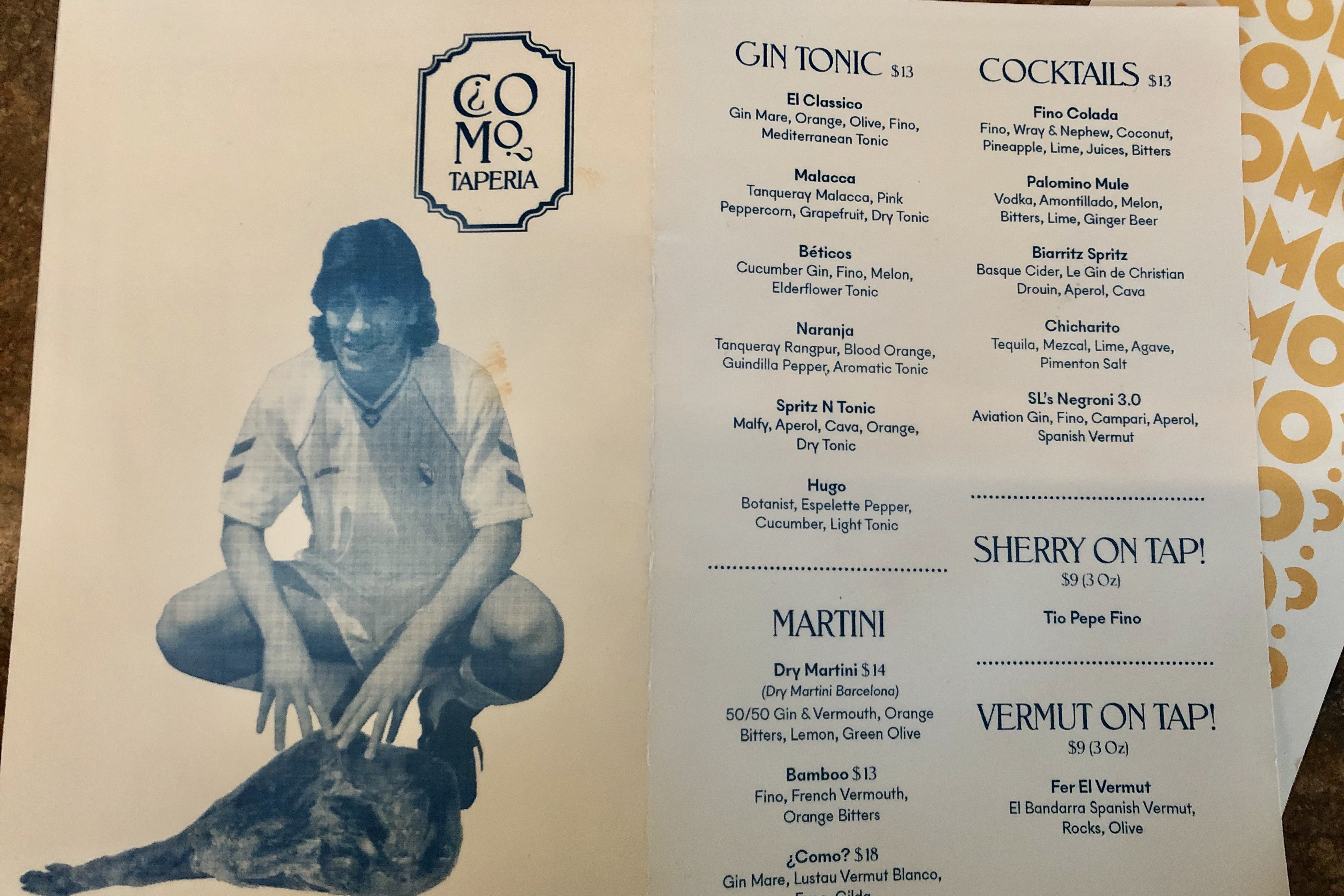 All the Gin & Tonic ($13) creations are quite solid.  The El Classico tasted a bit exotic and savoury with featuring one of the best gins in the world, Gin Mare, mixed with Fino and Mediterranean Tonic, and garnished with olive and orange. The Malacca has a sweeter profile from Tanqueray Malacca, but balanced with some kicks from pink peppercorns.  The Naranja gives a bolder citrus flavour from Tanqueray Rangpur, with rangpur lime infused in the gin and a bit extra tartness from the blood orange.  The Beticos is the most refreshing one as it was made with cucumber gin with a touch of sweet aroma from the elderflower tonic.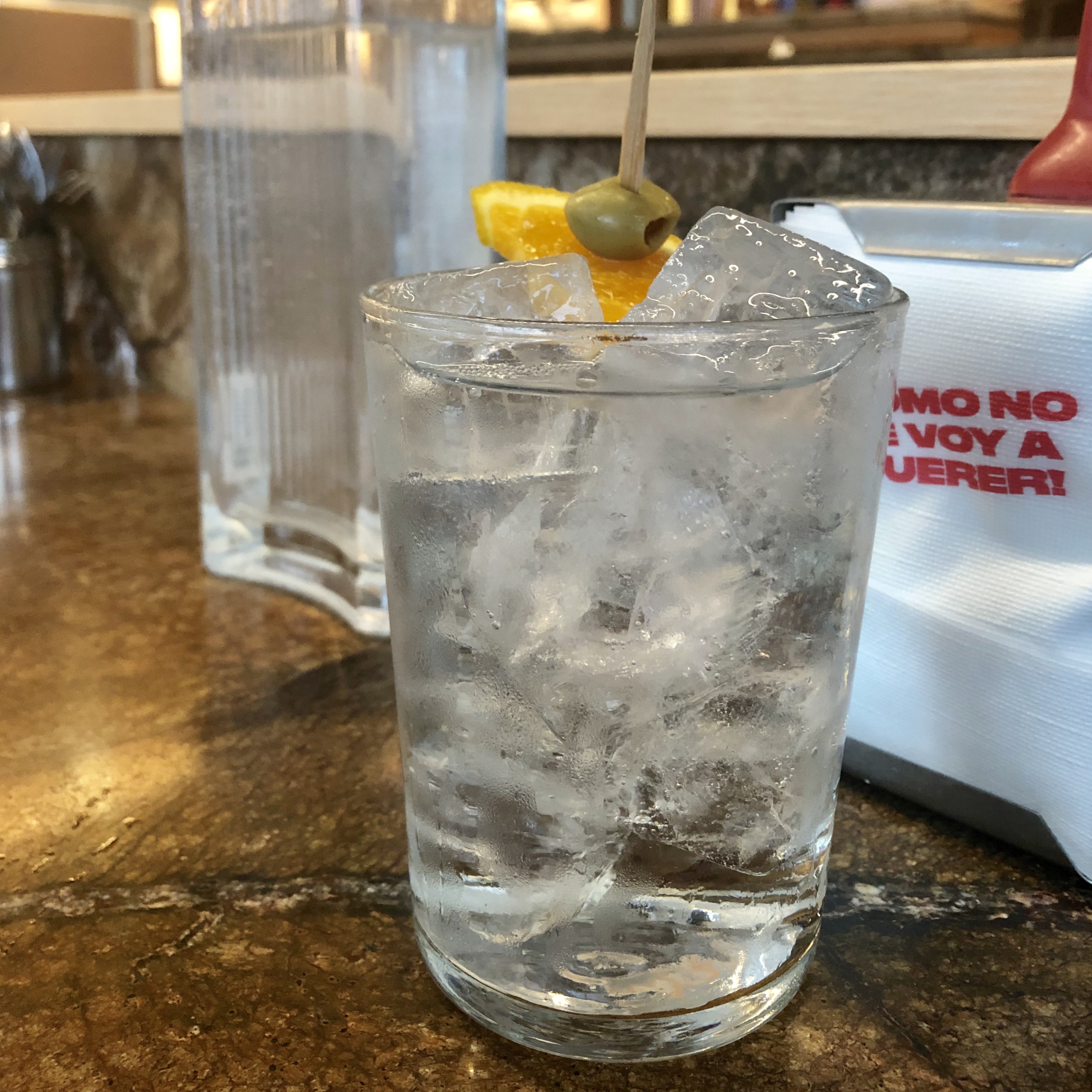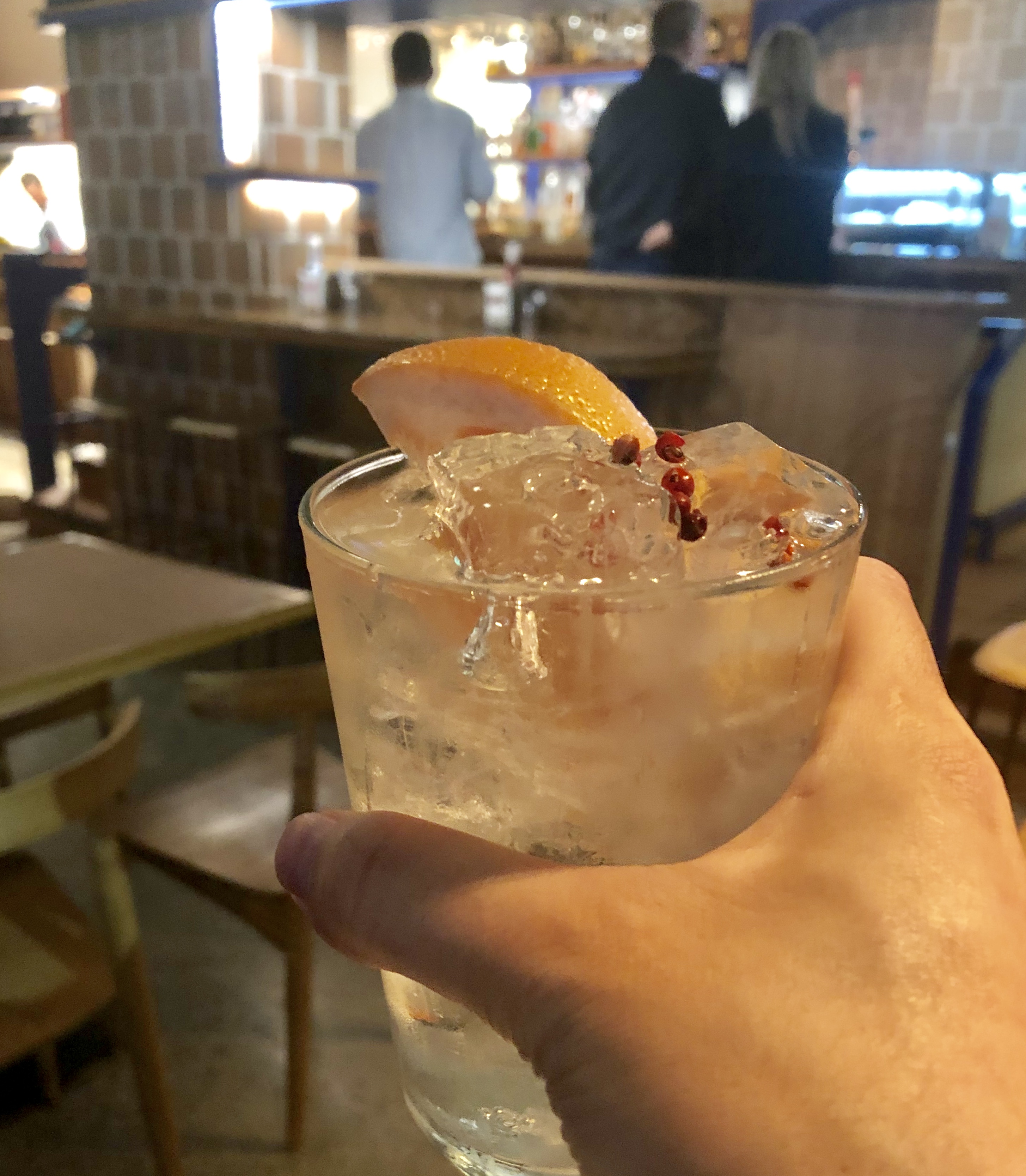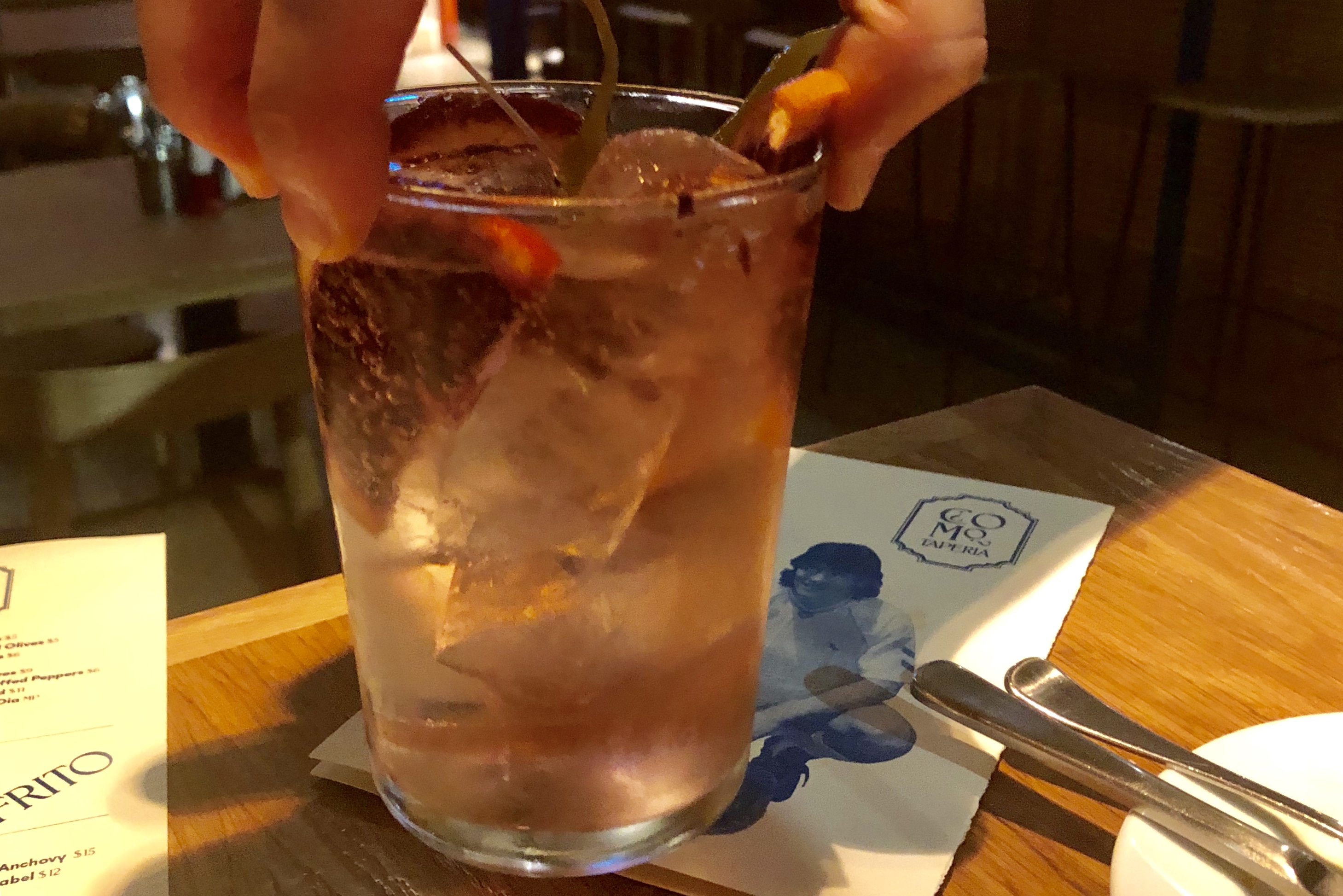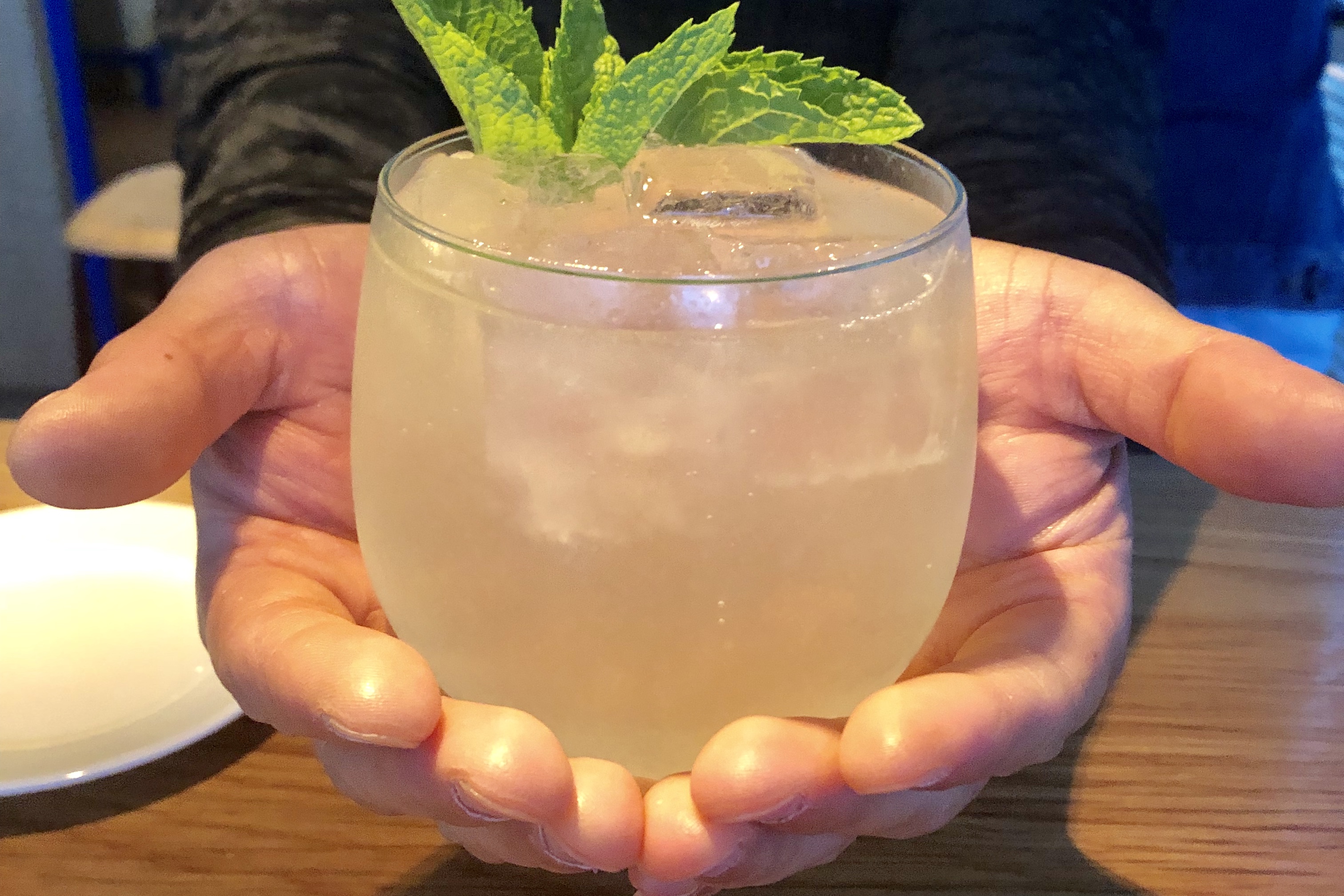 Food-wise, the tapa plates are all very tasty. The 24-month Serrano Gran Reserva came with small crunchy breadsticks and made such a classic for whoever loves Spanish ham. The Ox Tongue was topped with olives, pickled celery, egg, and large pieces of fatty sardine, and the texture was perfect. The Clams in Vermouth was definitely interesting, less citrusy but with unique aroma on top of the seafood flavour.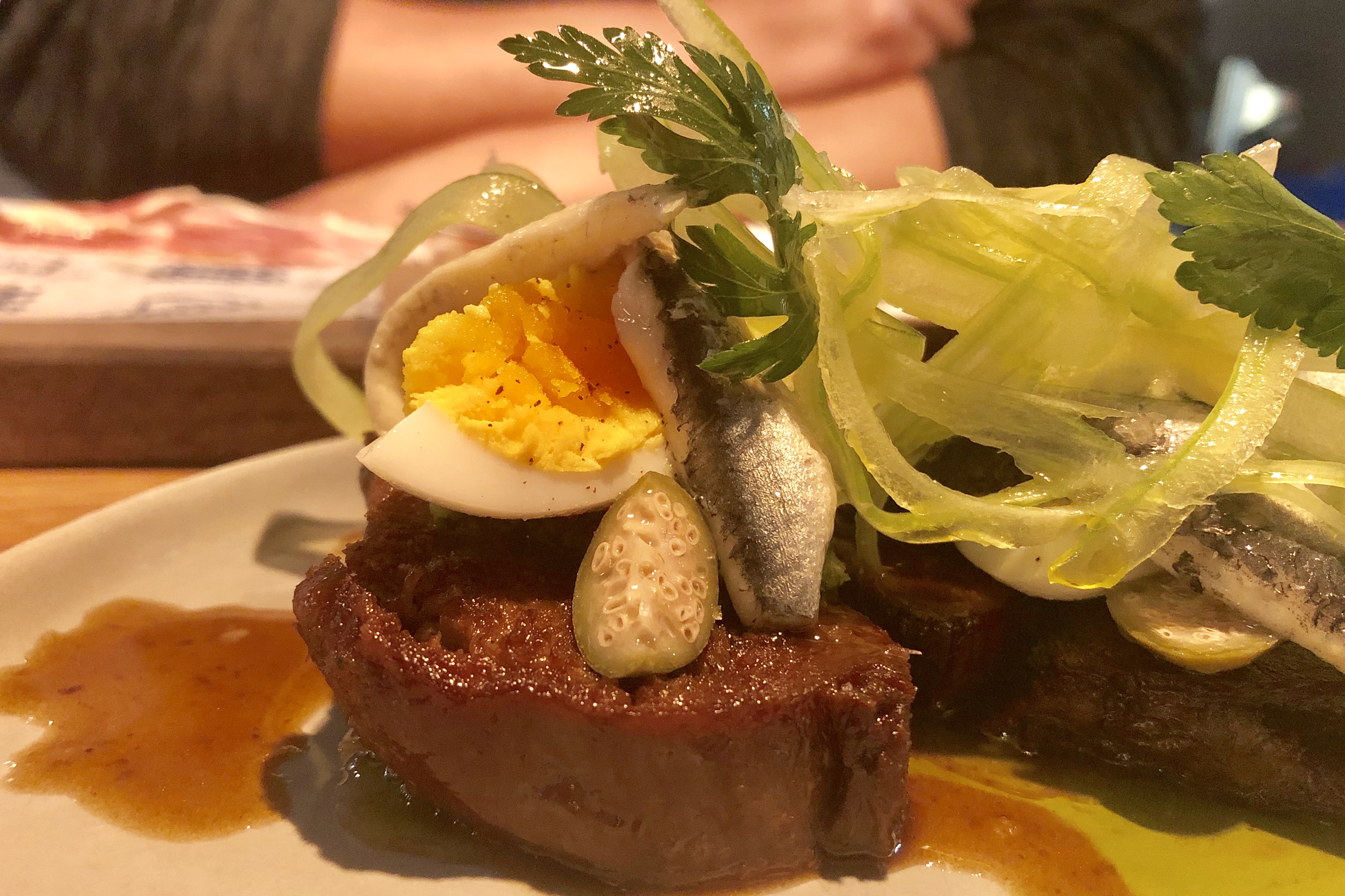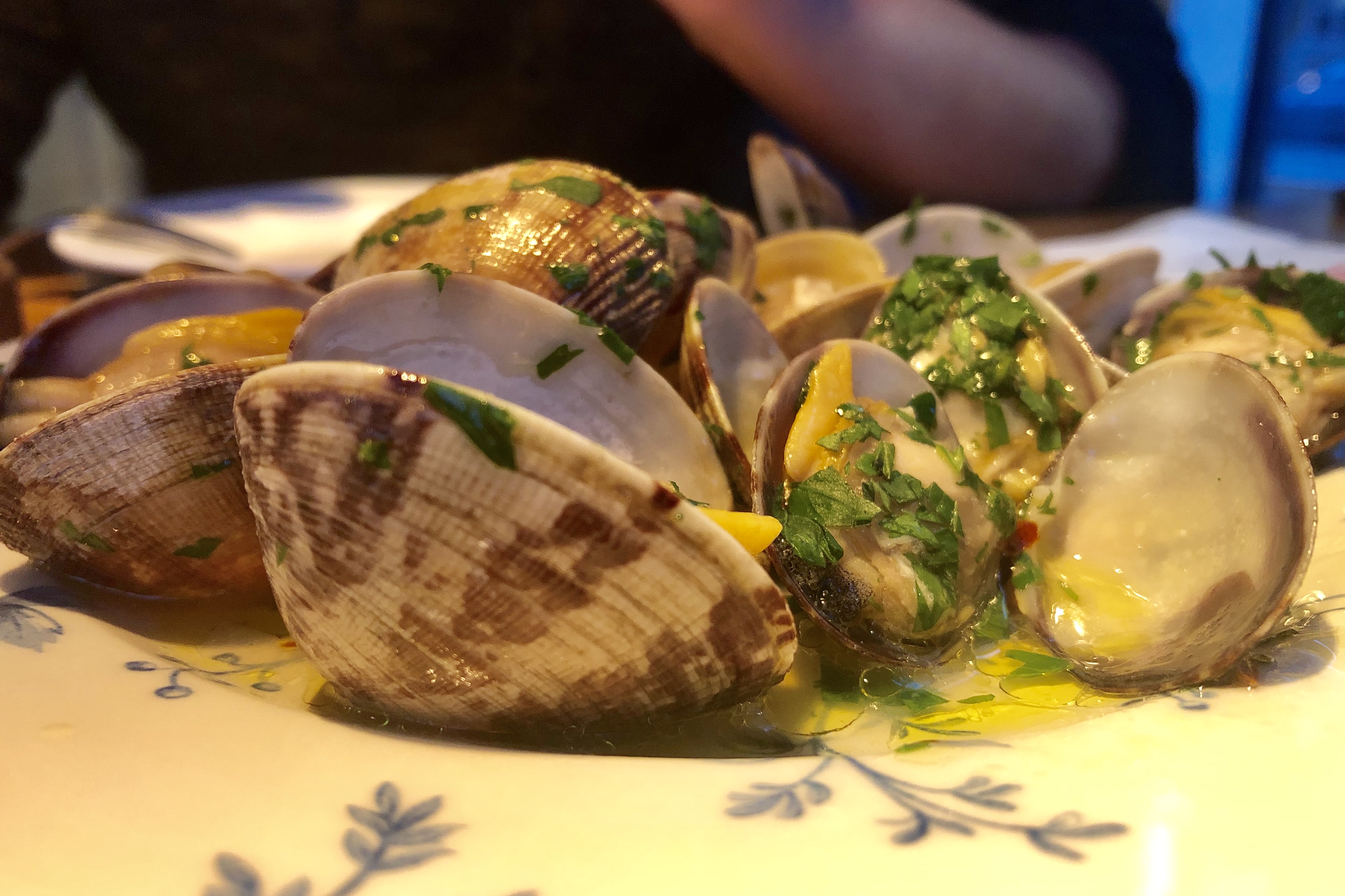 Final thoughts
Como Taperia is a fun and vibrant spot that serves small tasty plates, "conservas" canned seafood, delicious Gin & Tonic, and many other bar menu options.   Before I will get a chance to visit Spain, I would like to think the food here is close to the real deal.  But if you sit at a table and order from the menu,  it's rather like going to have a nice dinner of certain world cuisine. For 2 of us, having 2 cocktails each and sharing 3 tapa dishes easily costs over $100. I wonder if it's this pricy doing tapas in Spain. It's a shame that ordering alcohol in restaurants gets so pricey in Vancouver.
$$ – $$$
Rating: 3.5/5
Como Taperia
201 E 7th Ave, Vancouver, BC V5T 0B4
(604) 879-3100 or comotaperia.com