I had my first poké experience at Poke Guy. As I find the marinated sashimi-grade raw fish delicious,  I wish the chef had recommend certain flavour combinations from so many different ingredients, so that I don't have to make so many decisions to create my own dish. I understand that a lot of people might prefer the build-your-own approach, but the pre-designed options would give refinement to the dining experience, and I'm sure the effort will be greatly appreciated.
Here at Poke Time on Robson street,  they do provide the signature creations beyond the build-on-own deal.  I was invited here to grab a quick bite with a few fellow bloggers before heading to an event, and I tasted some of their creations.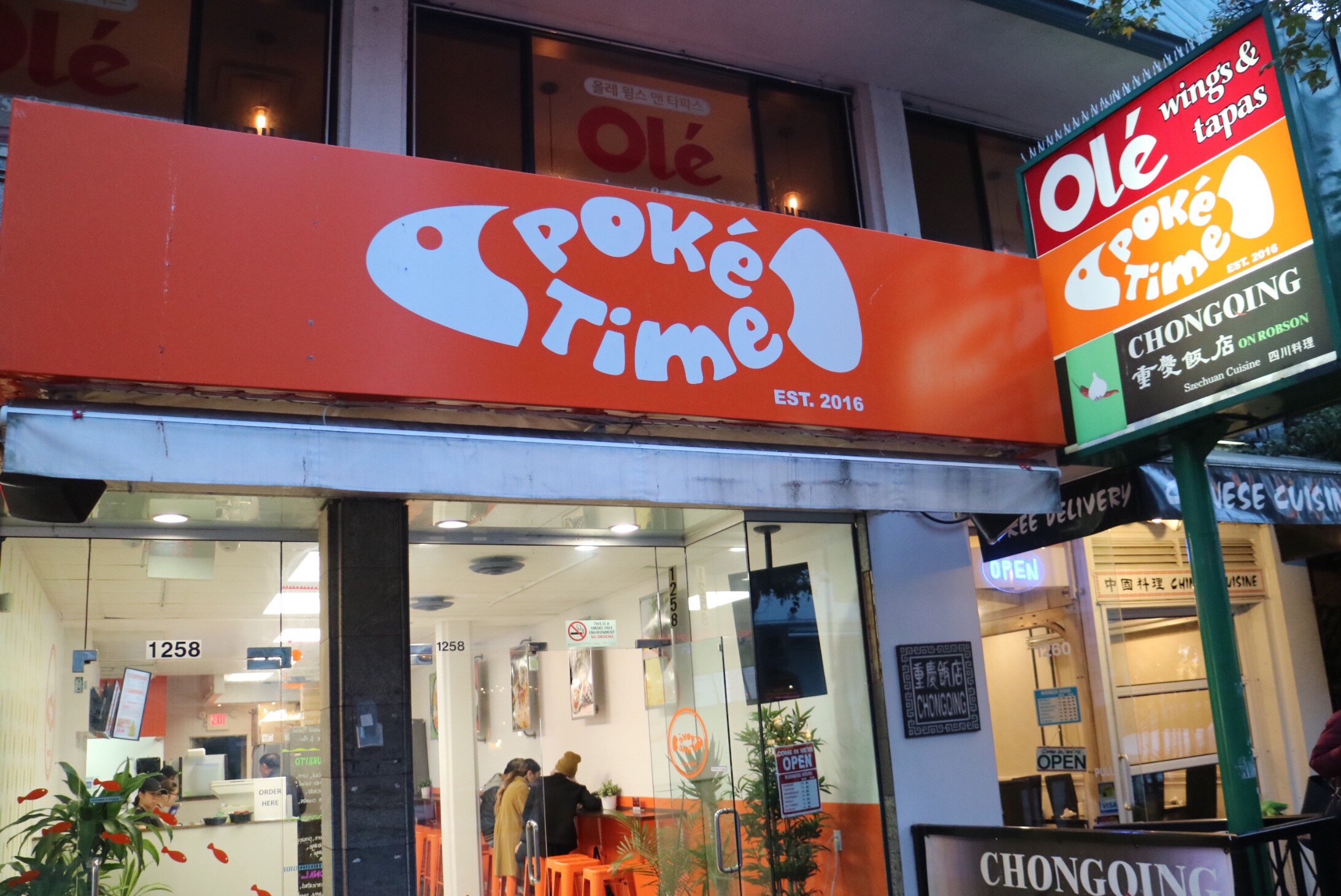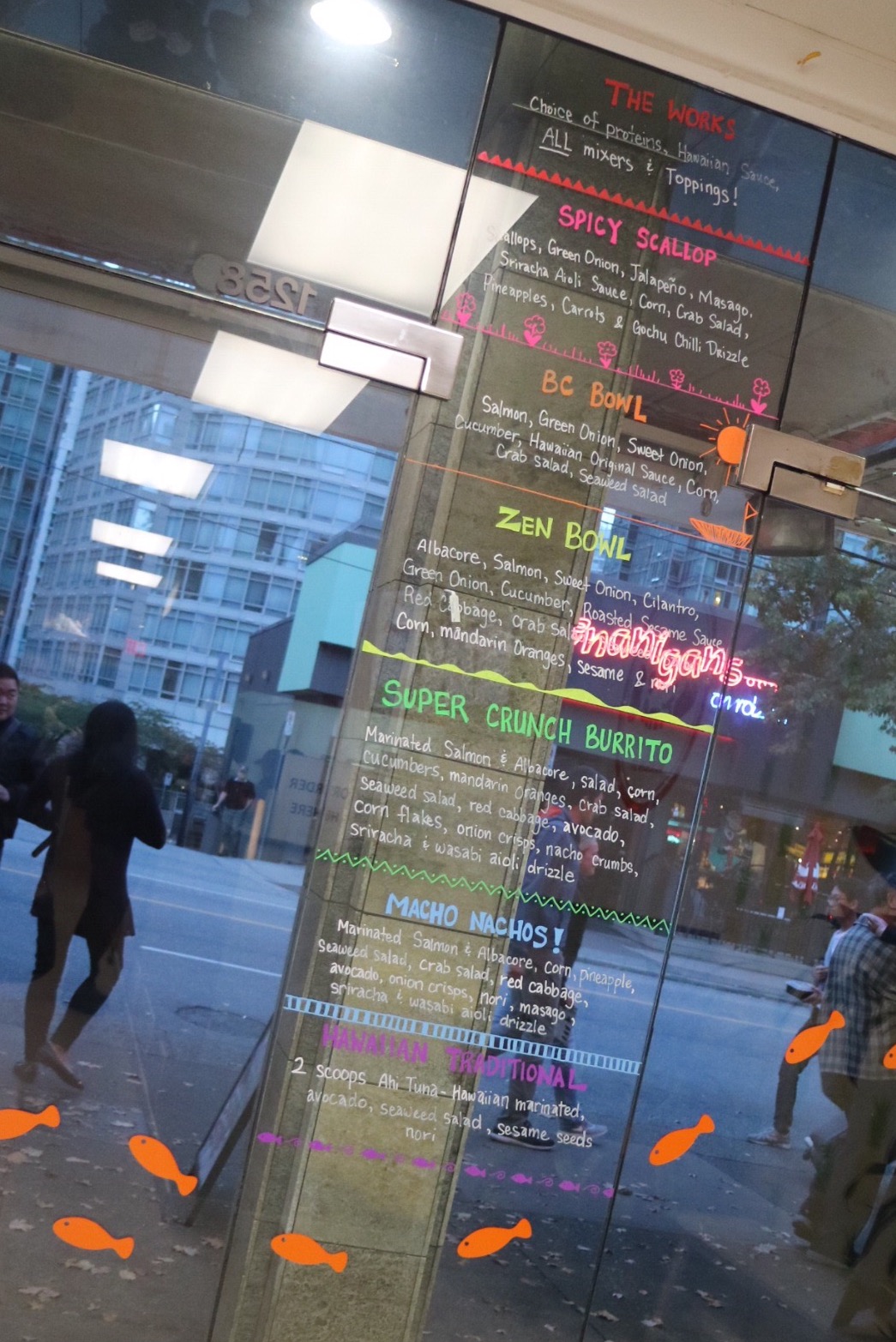 My Spicy Scallop ($10.95) consisted of scallop, green Onion, jalapeno, masago, sriracha aioli, corn, imitation crab, pineapples, carrots and drizzle with a gochu chili sauce. It was a little messy to look at, as if someone had deconstructed a spicy scallop roll and a California roll , and dumped everything in a bowl. The flavours were similar to those sushi rolls as well. I tasted a lot of mayo from the aioli, but I didn't find it very spicy even when they said they had used  japlapeno, sriracha and gochu chili.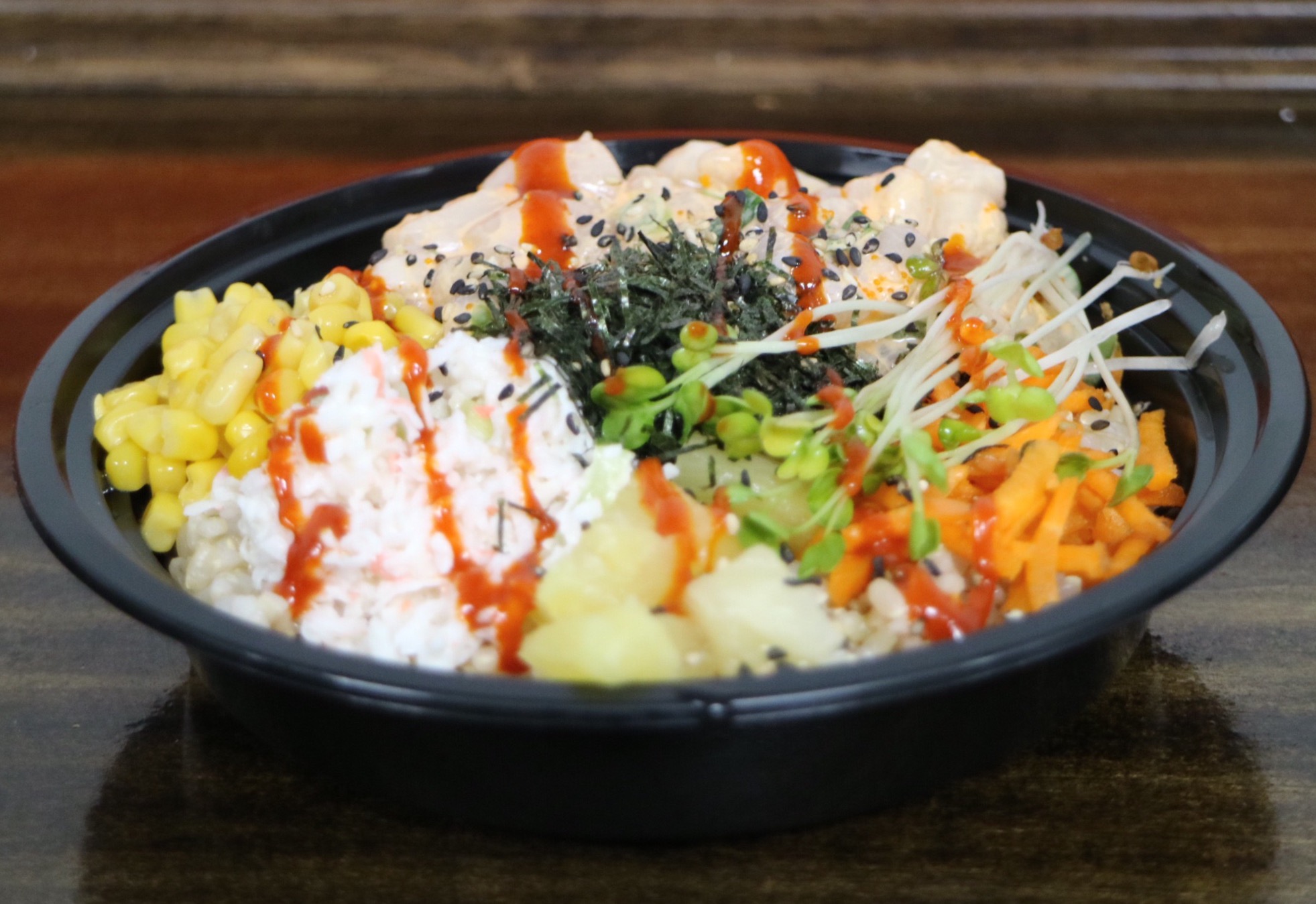 Areta (Foodgressing) ordered the Super Crunch Burrito ($11.95), made of Hawaiian marinated salmon & tuna, cucumber, corn, mandarin oranges, crab salad, seaweed salad, red cabbage, avocado, corn flakes, onion crisp, nachos, sriracha & wasabi drizzle and sesame seeds. Although they might have nailed the crunchy part with the corn flakes, onion crisp and nachos, she found the burrito was lacking of flavours.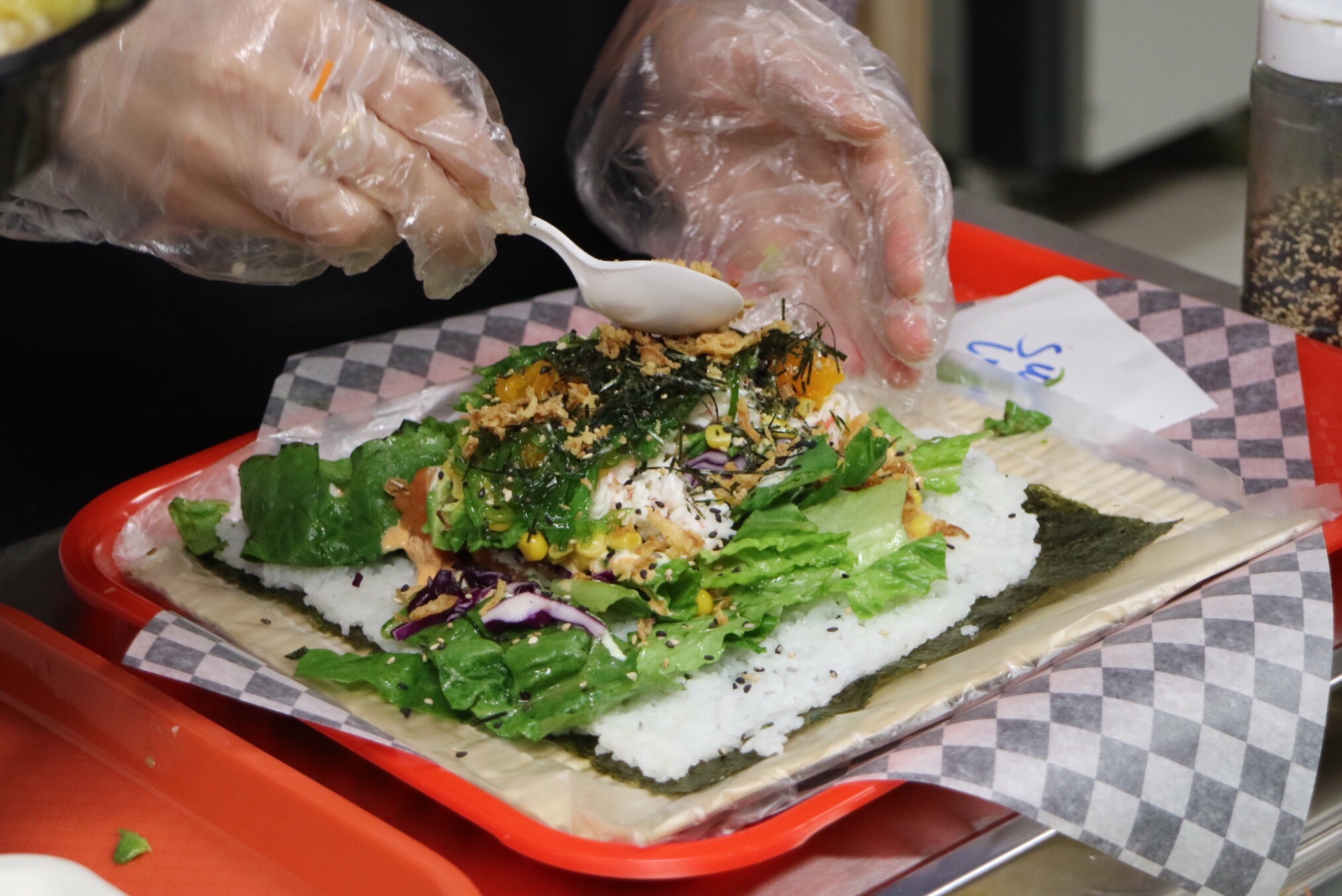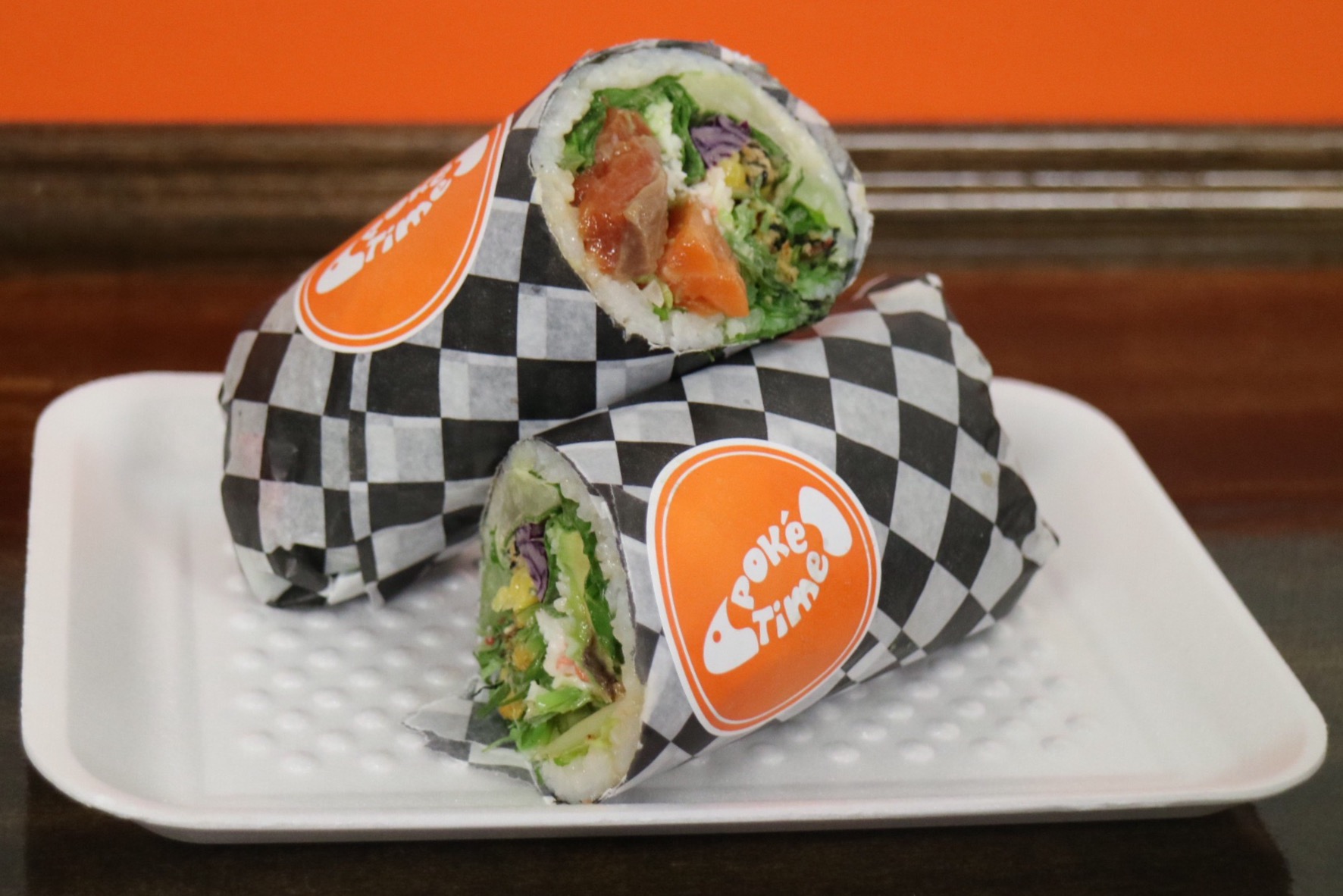 Hanson (Nosh & Nibble) had the Zen Bowl ($10.95) which had almost the same ingredients with the burrito, but had only a few corn flakes as the crunchy component. The dressing was roasted sesame flavour, which he seemed to enjoy. And Mag (Vieamaggi) found her Hawaiian Tradition ($11.95) slightly underwhelming in flavours and excitement, despite it featured marinated Hawaiian red tuna.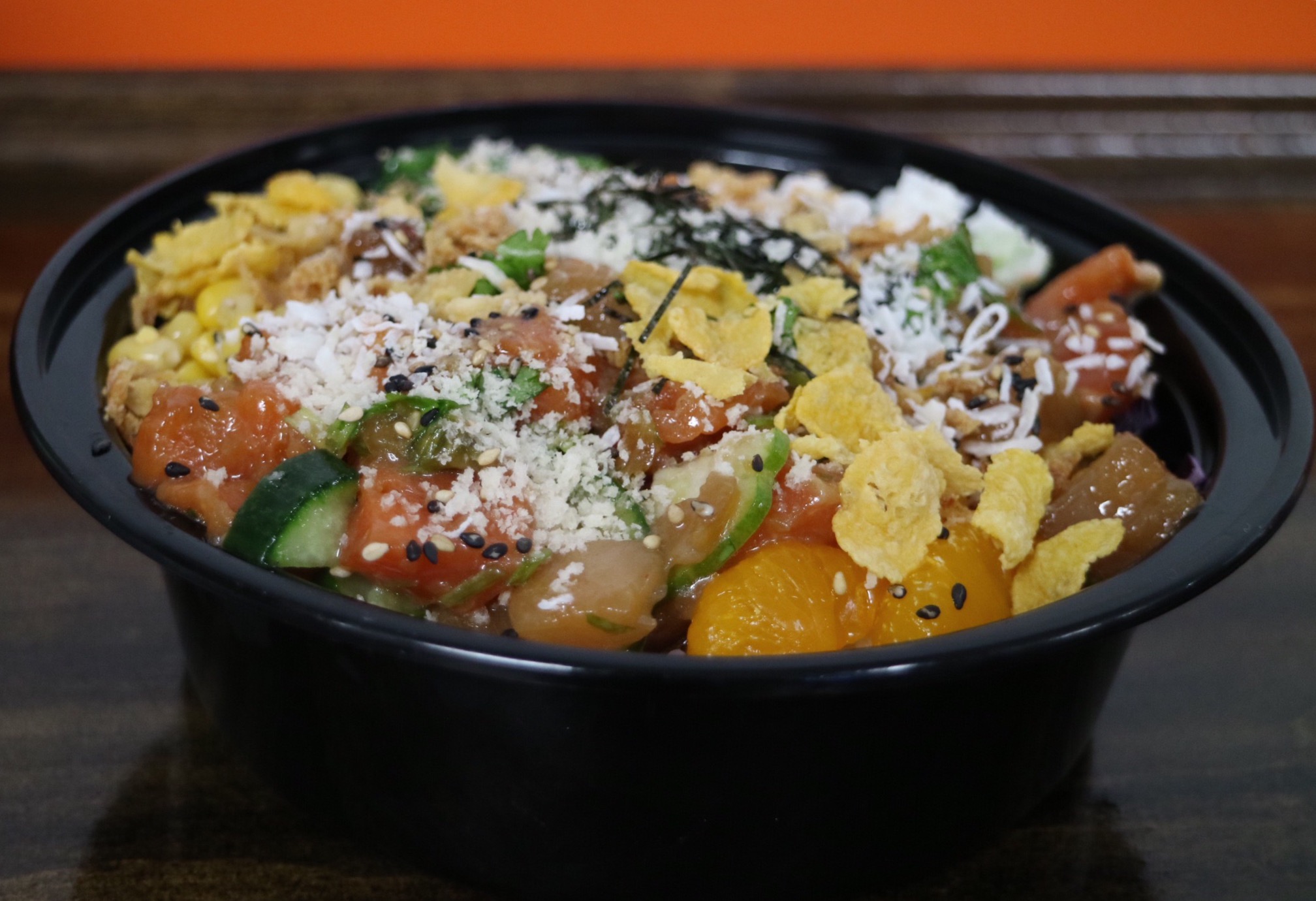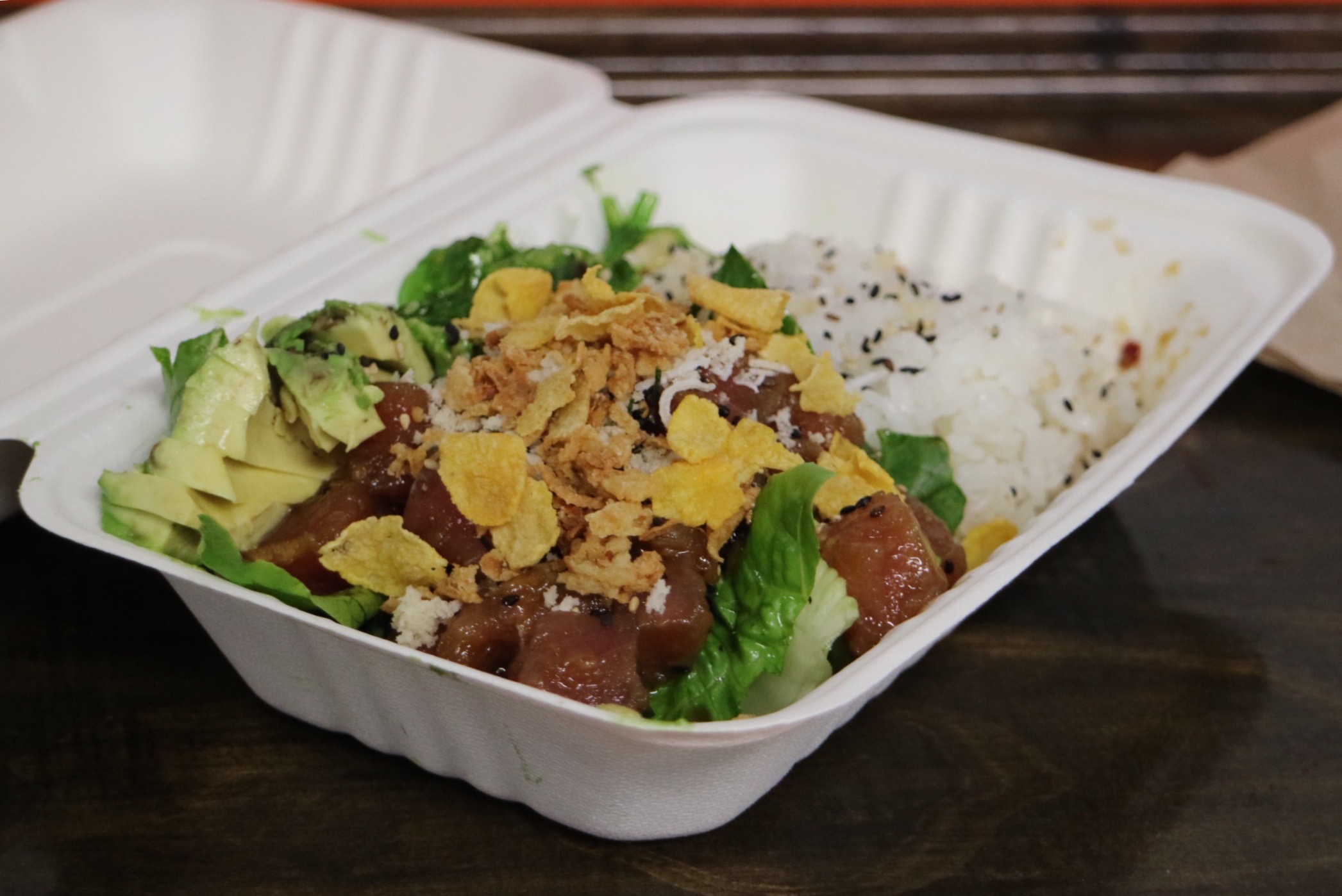 Compared to my first poké experience at Poke Guy, Poké Time provided more than just the build-your-own model, offering the their own signature creations . Unfortunately all the recipes that I have tried today, including the Hawaiian Tradition, Super Crunch Burrito, and Spicy Scallop, were all lacking of bold flavours. The quality of fish seems a little better at Poke Guy as well, but that could be the result of how they marinate and serve the fish. However, I'm still not convinced yet this new food trend is going to impress me. But maybe 3rd time's a charm? We shall see!
Website and menu:
http://www.poketime.ca/
More reviews:
Location: