As I mentioned earlier, I discovered that the 900's block of Hornby Street was filled with small Japanese or poke joints. There won't be a shortage of raw tuna on this block for sure. Hooked Poke Bar is right next to Pokerrito, I wonder if the staff from those 2 shops would go for drinks together after work. Oh, why wouldn't we want to know more about the Pokedom that's still expanding at this point?  I have to admit that I have warmed up to the idea of eating more poke. It always feels nice and healthy to consume more fish, veggies and whole grains while enjoying the flavours.
I have visited both Hooked and Pokeritto 3 times now. And it's interesting to see the comparisons. So here is what I have observed at Hooked.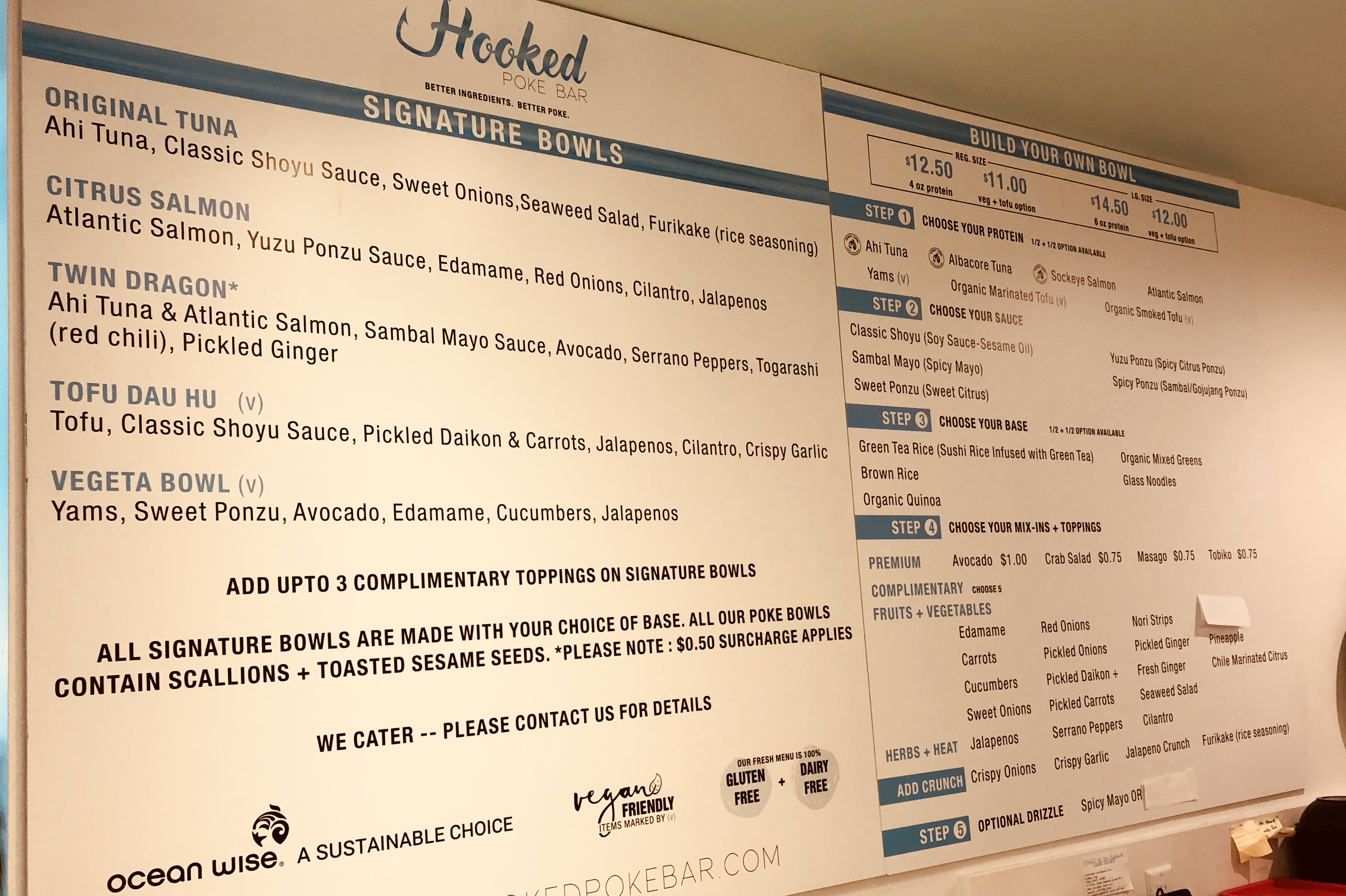 I mentioned I rather prefer ordering from chef's creation menu than in the DIY fashion.  So give it a thumbs-up, they have listed every single topping – fruit, vegetable, herb, or seasoning on the wall so that people would have an idea what to get at the line-up. So the DIY experience is not bad – I don't have to stare at the 20 toppings and figure out what to get.  The pricing is pretty straightforward. I'm a little surprised to see they charge ahi tuna and sockeye the price with albacore and Atlantic salmon. This applies to the grains as well, brown rice, green tea rice and quinoa, all have the same price.
Some might complain about the variety of protein here. We don't see other seafood options like scallop, octopus, crab or fish roe which could be found at Pokeritto. It's not necessarily a bad thing to have fewer options, as you can focus on quality better. However, while the quality of the fish and the other ingredients is good, they really go heavy on the sauce.  All 3 times, I found the shoyu sauce (soy sauce) on the Orignal Tuna, the sambal mayo sauce on the Twin Dragon, and the ponzu sauce on the Sockeye Bowl all a little too much. Especially when I ordered the bowls with quinoa, as quinoa doesn't' have much volume to absorb the flavour.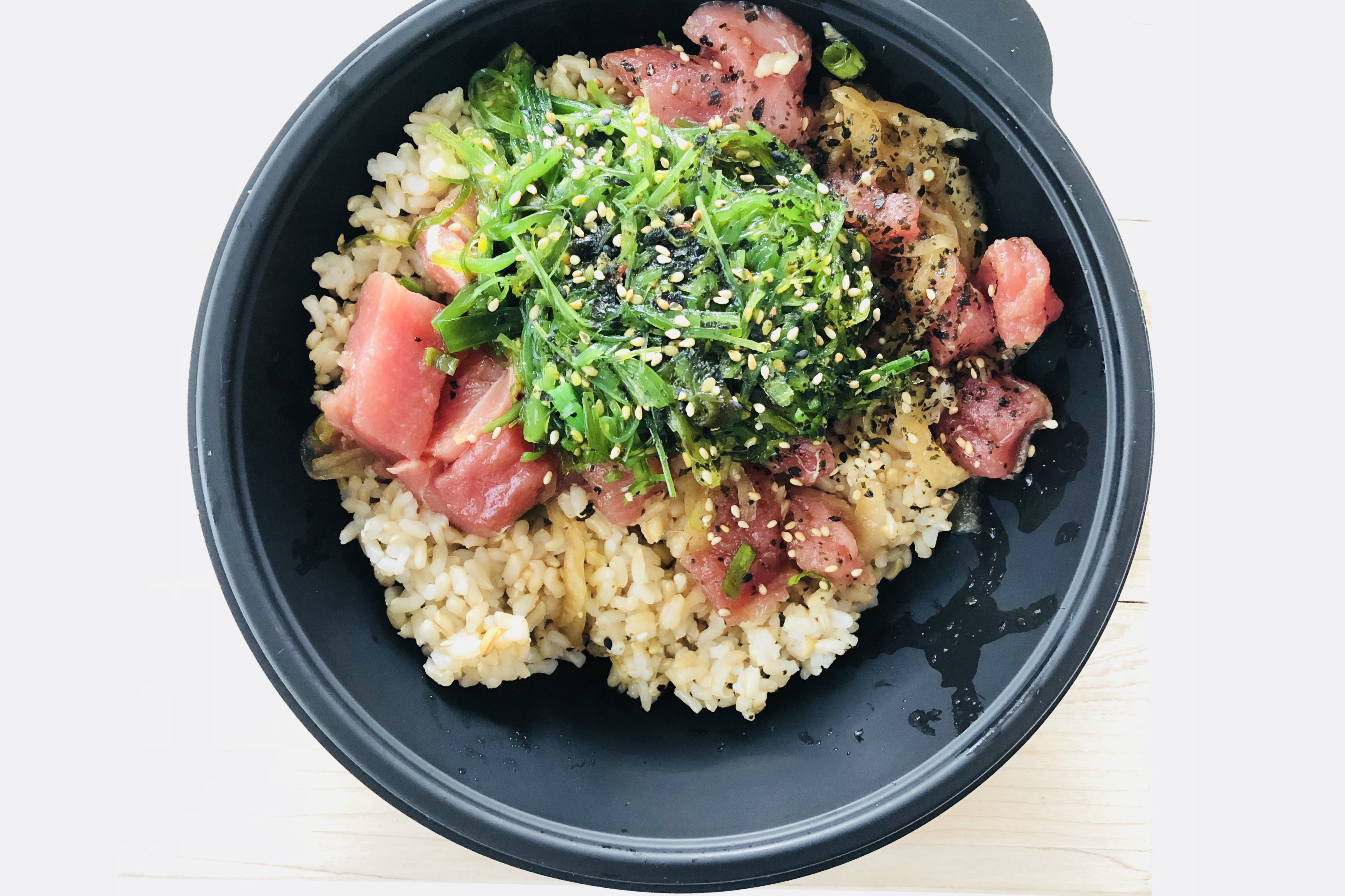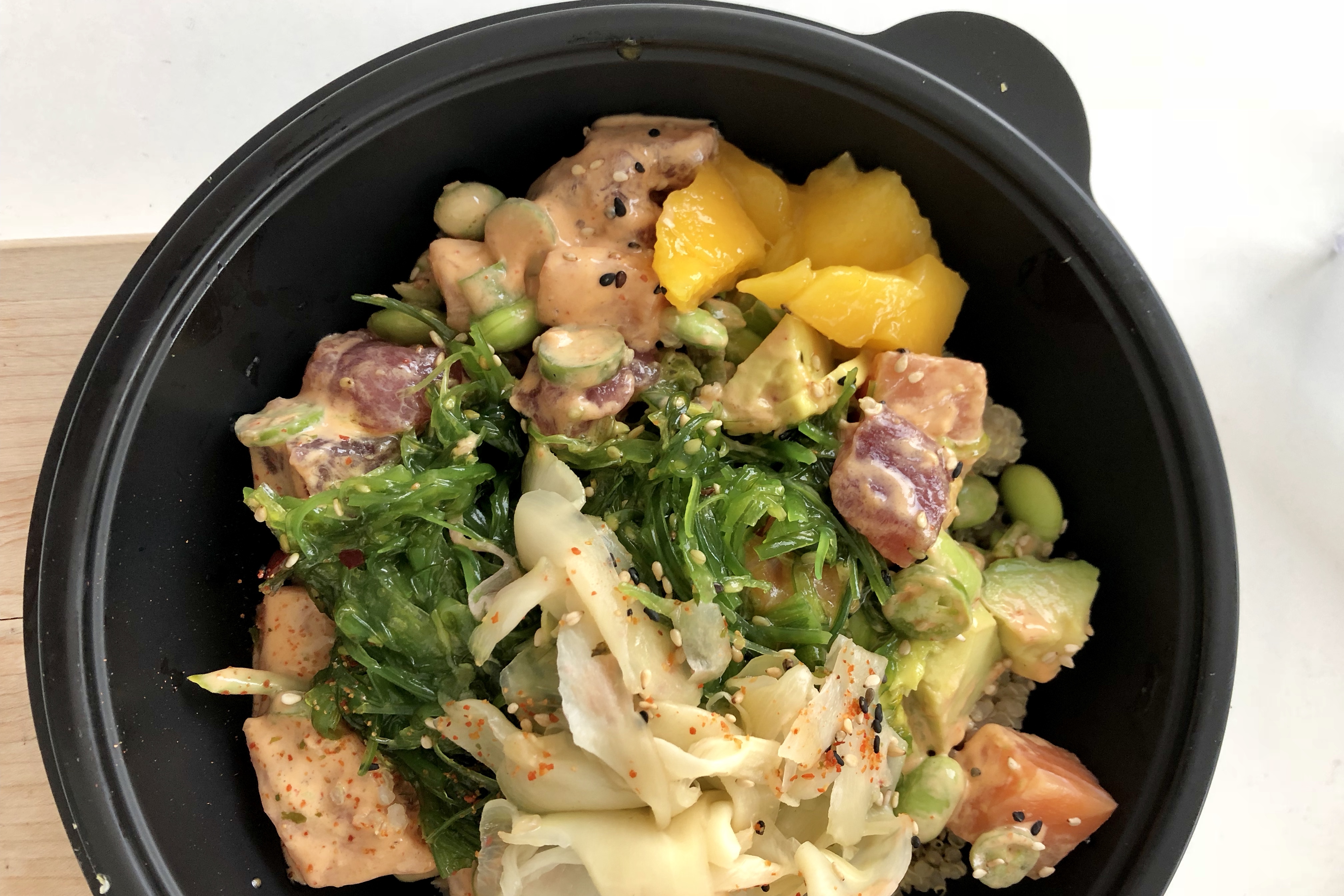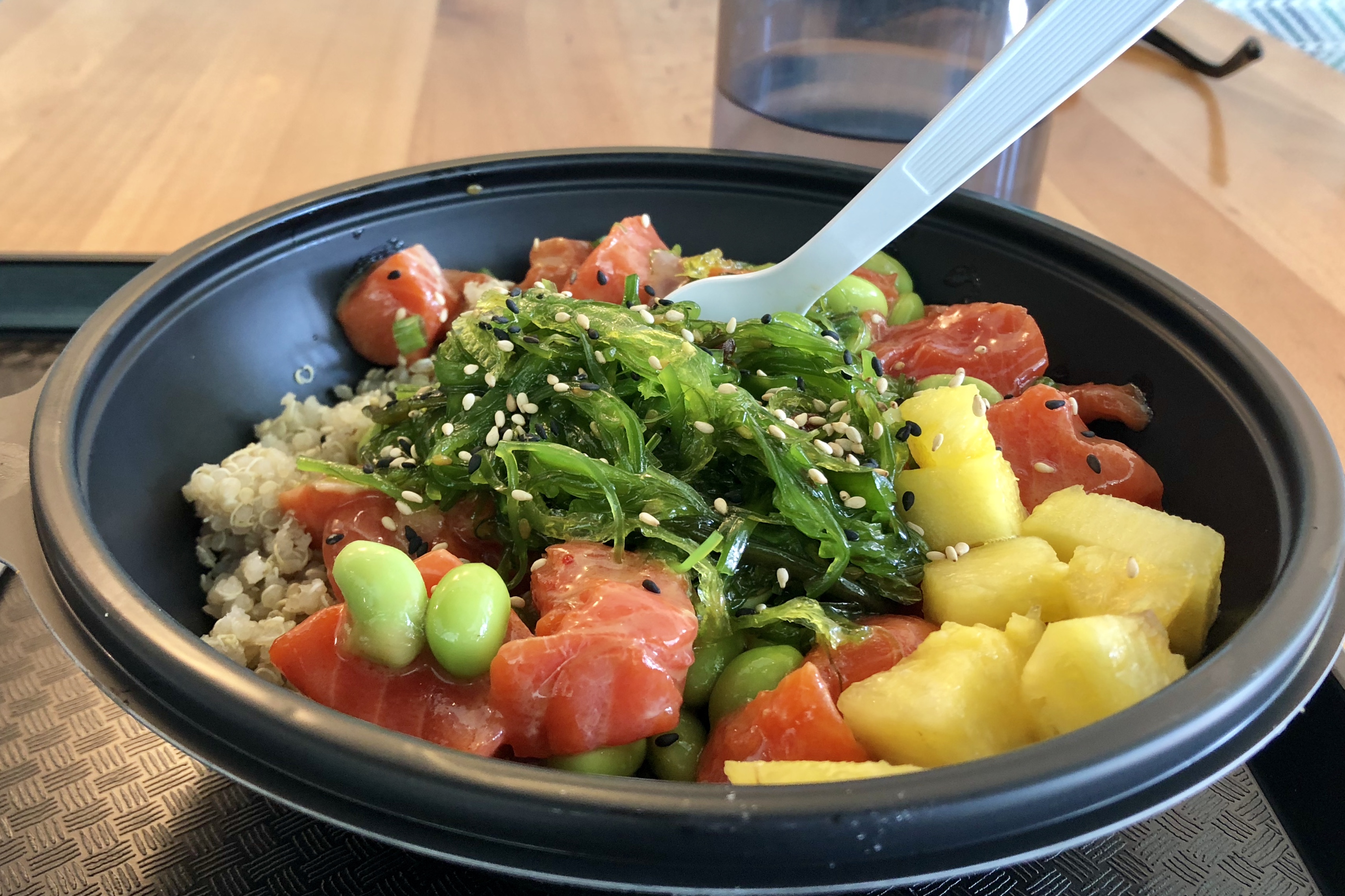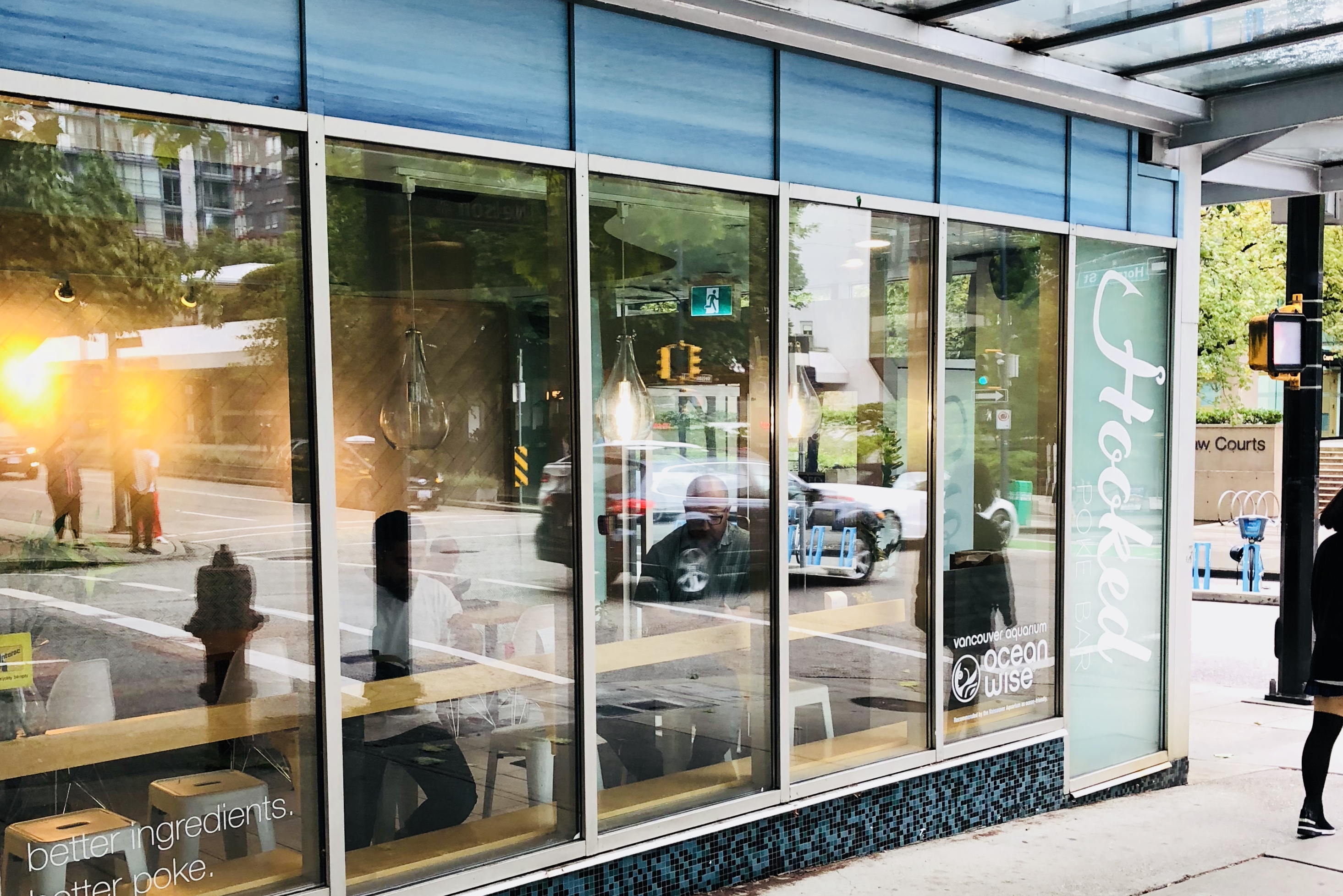 Final Thoughts
Hooked Poke Bar has an efficient operation and seems to have better deals if you like ahi tuna and sockeye salmon, but flavour wise, they really need to go easy on the seasoning.
$ – $$
Rating: [wp-review id="14916″]
Hooked Poke Bar
995 Hornby St, Vancouver, BC V6Z 3G5 
(604) 565-7653 or hookedpokebar.com