I visited Elbow Room Cafe recently with my buddy Ken. The beloved Vancouver breakfast spot has been known for serving kick-ass egg benny with that killer hollandaise sauce, and a side of sassiness – you are likely to be told to refill your own water glass or coffee cup, which is written on their famous blackboard, along with other cheekiness remarks of the "customer service" that they are famous for.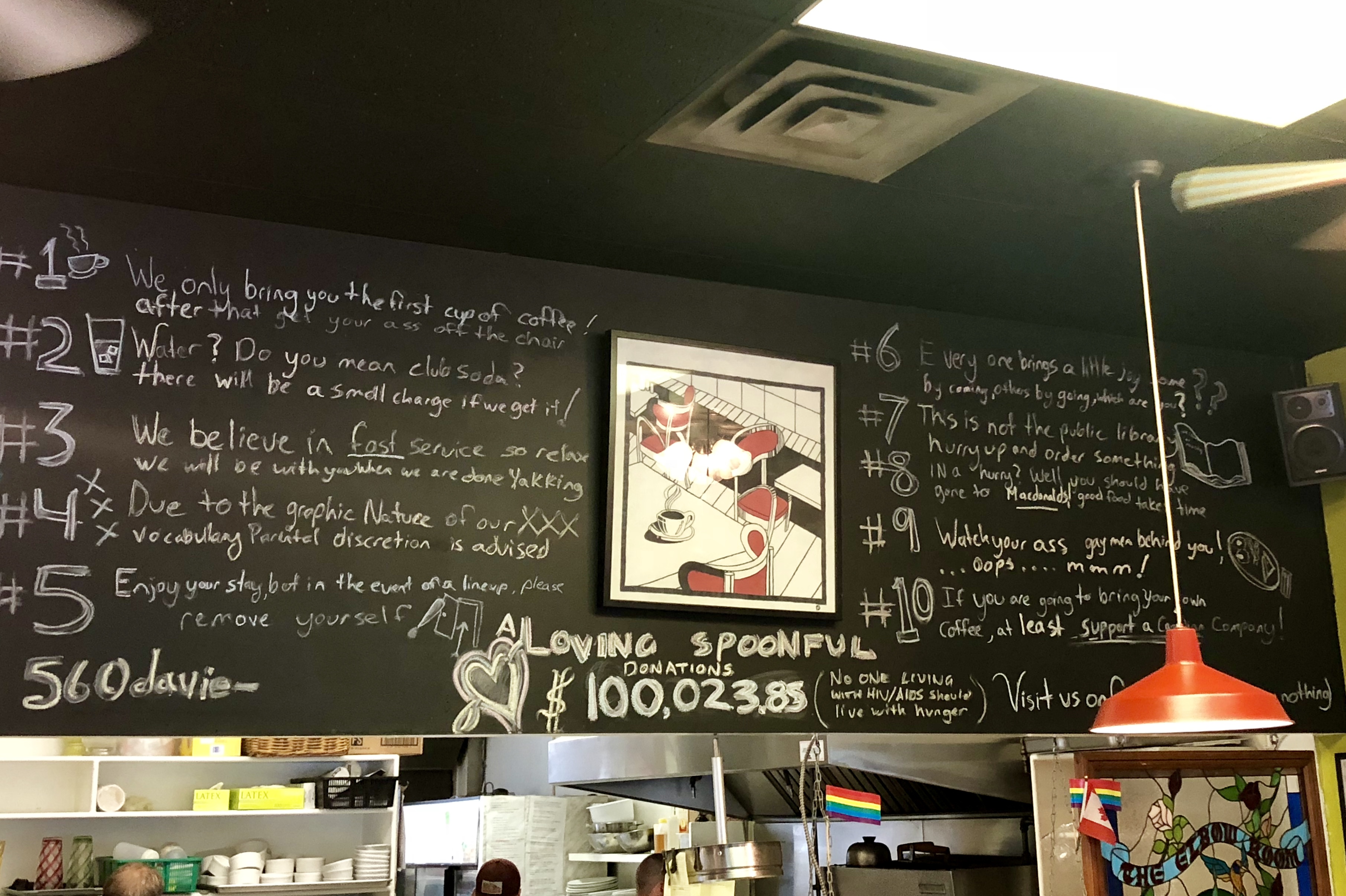 Before I moved to Richmond in 2010,  the food and the entertainment of the staff kept me coming back here with my friends. Years later, the sass has toned down quite a bit, maybe due to the fact that  it is saying good-bye to current location which is being redeveloped into new affordable housing units.  As of today, we don't know if they are reopening in another location. This means they might be closing their doors for good, which is very sad to think about.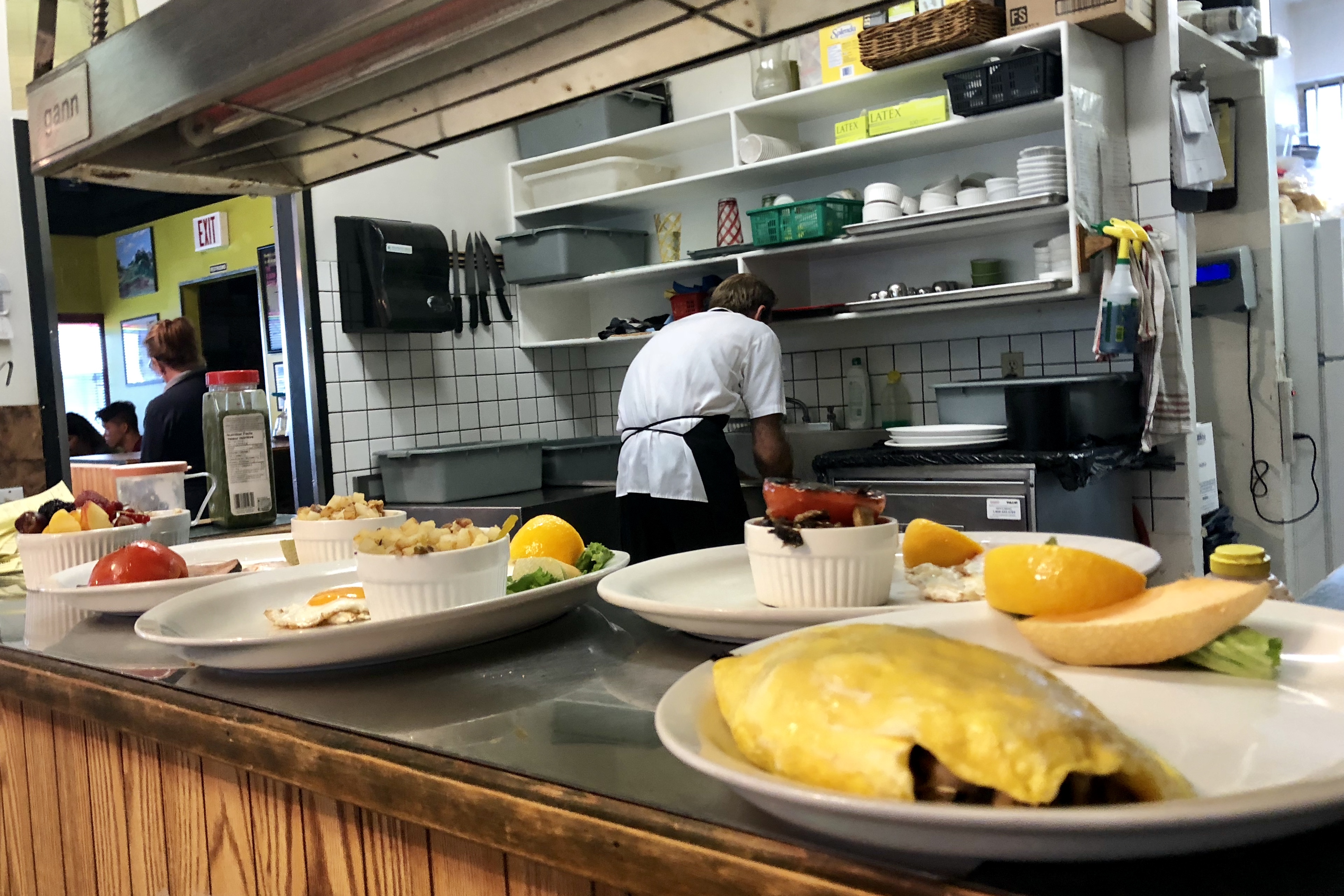 We didn't' get their signature Egg Benedict dishes today. Ken's Classic 2-Egg-Breakfast with sunny-side-ups were perfectly cooked and looking enticing. Not usually a bread person, I just couldn't get over how perfectly crispy those slices of buttered cranberry sourdough toast were.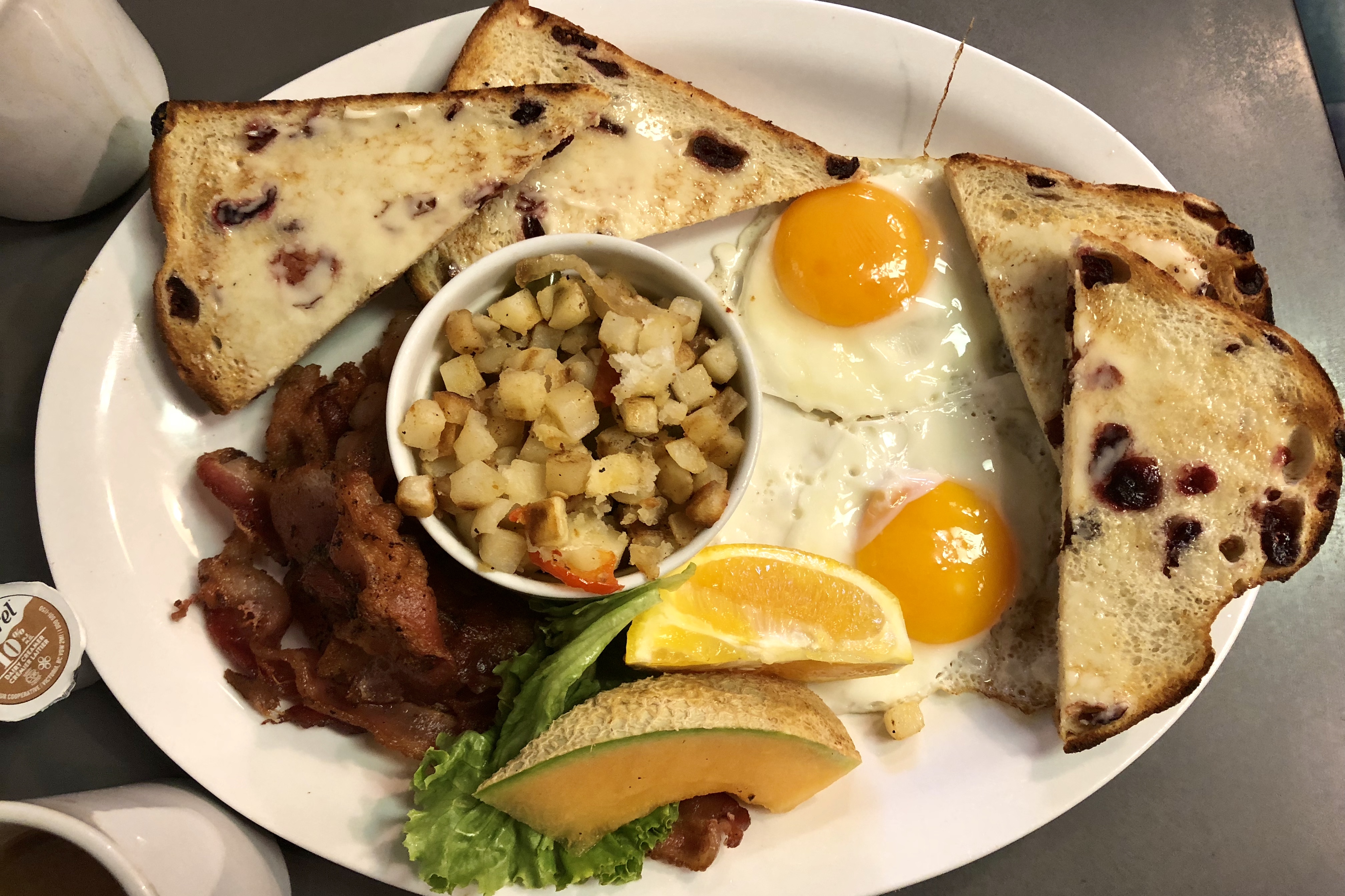 Ham, cheese and 3 large eggs formed the hearty 3-Egg Omelette, which was exactly what I needed. The texture of the omelette was perfection – soft, smooth, and luscious.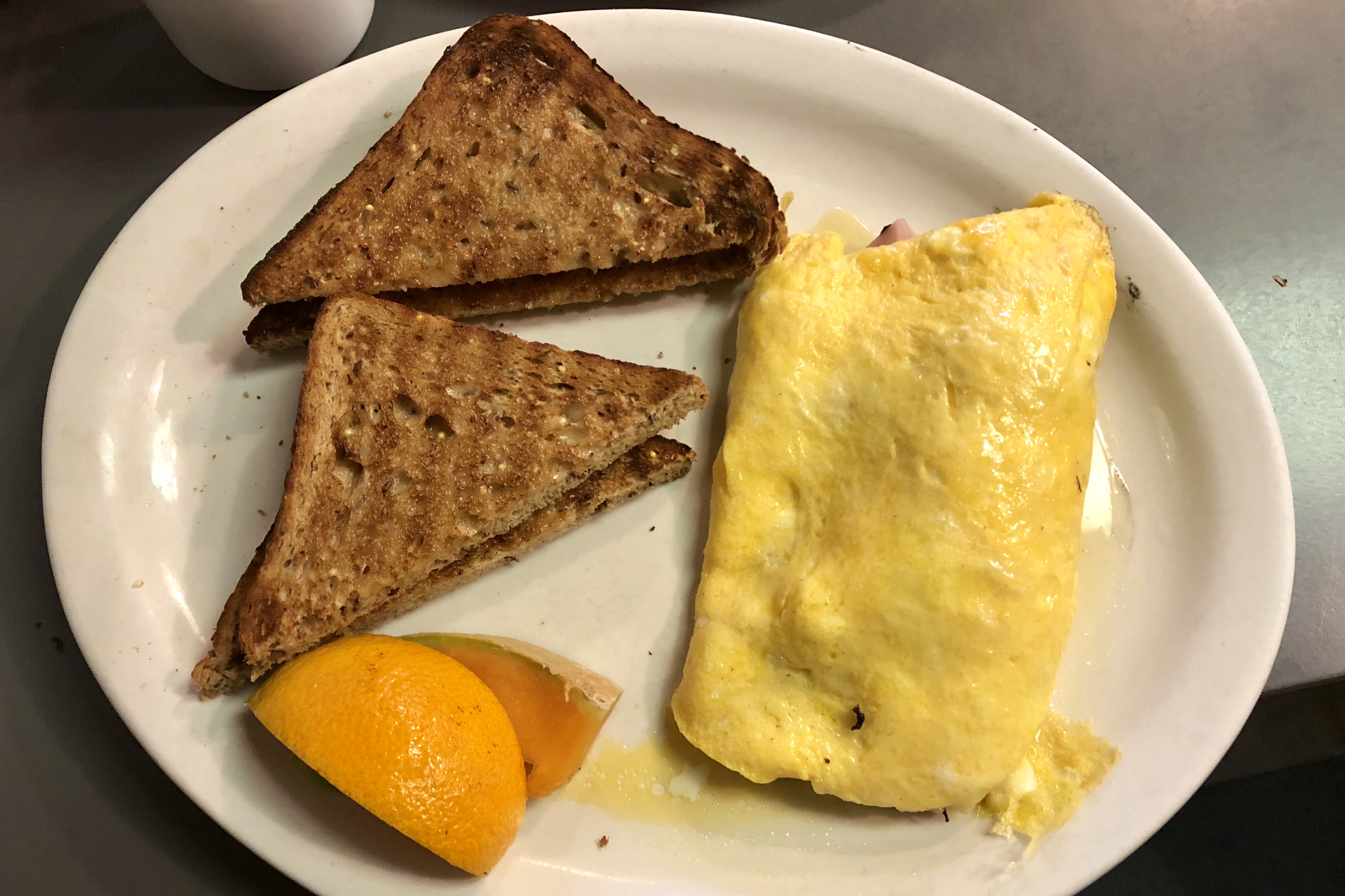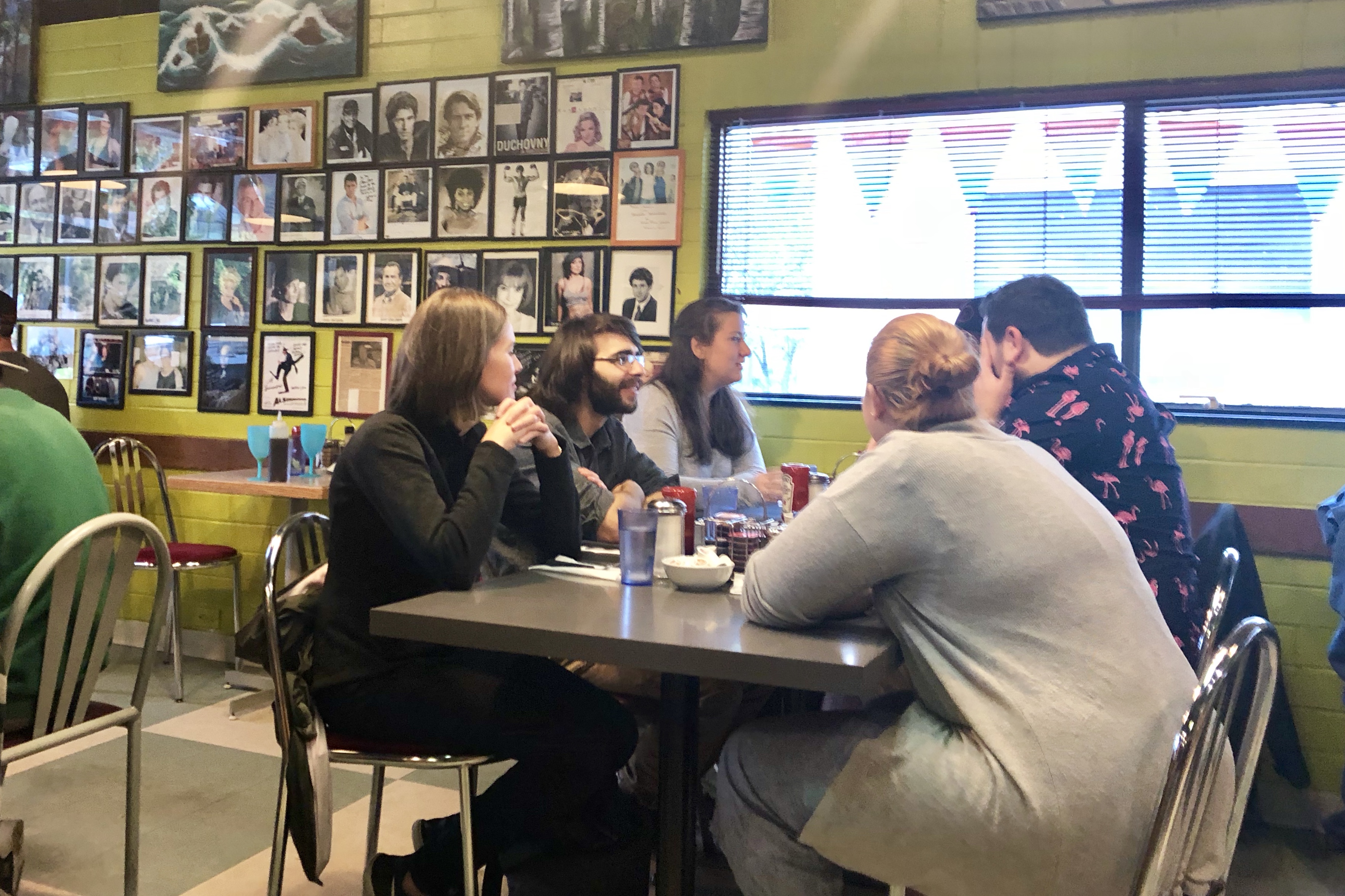 Final thoughts
Go savour the last days of this lovely breakfast spot, an icon of Davie Village and the community. It's still one of the best places when I'm craving for 3-egg omelette. The food here is still very top-notched. And let's hope that, with everyone's voiced support, the legacy will somehow continue.
$
Rating: [wp-review id="15151″]
Elbow Room Cafe
560 Davie St, Vancouver, BC V6B 2G4
(604) 685-3628
82618