One of my buddies was selling me his brand new Apple TV that he won from his office party, and we decided to meet up for lunch and get the deal done. I suggested Ramen Danbo on Robson as I had always wanted to try the place.  In 2018, they were the bronze medalist for the "Best Ramen" at the Vancouver Restaurant Awards.
Ramen Danbo is another Japanese import, with the parent company already owning 20 locations in Japan. They serve traditional tonkatsu ramen originated in Fukuoka on the island of Kyushu.  This their 2nd location in Vancouver, with their very first one opened in Kitsilano, which was also their international debut.
I was glad my buddy was already there at the lineup and we only waited 5 minutes before getting a table for 2. Quickly looking at the menu, signature ramen broths were ranging from classic tonkotsu to spicy rekka.  They also allow diners to customize the ramen bowl by selecting the thickness of noodles, the firmness of noodles, the thickness of the broth, the amount of lard and the amount of spiciness in the sauce.  Some might like all the options, but personally, I rather prefer the ramen masters to make the decisions for me.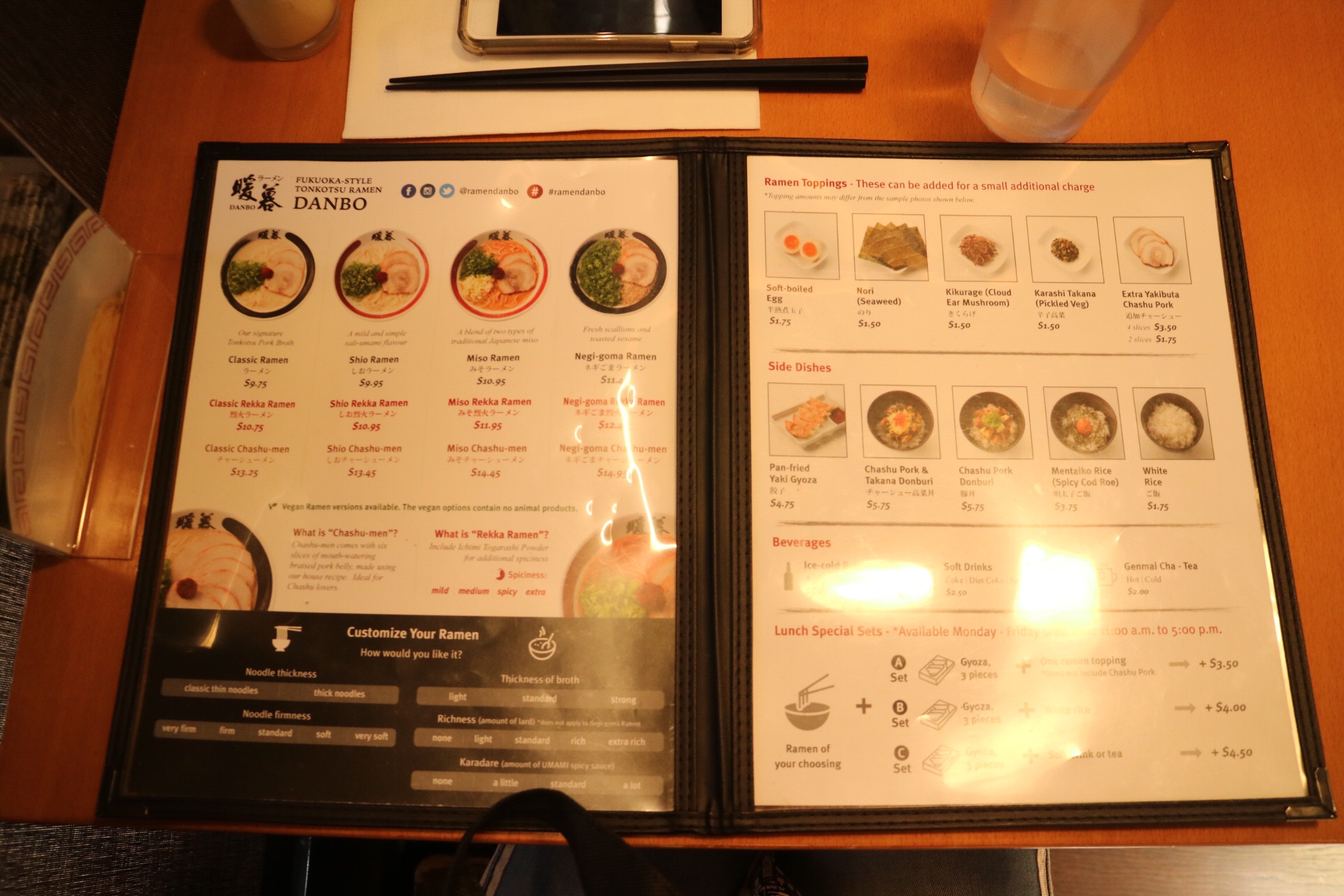 There are also meal set options, with which you get to have an appetizer and more toppings. I chose the Set A option where I could have 3 pieces of gyoza and an extra topping for the extra $3.50. And I picked an onsen egg as the extra topping.
The gyoza dumplings were fried nicely and the fillings were delicious.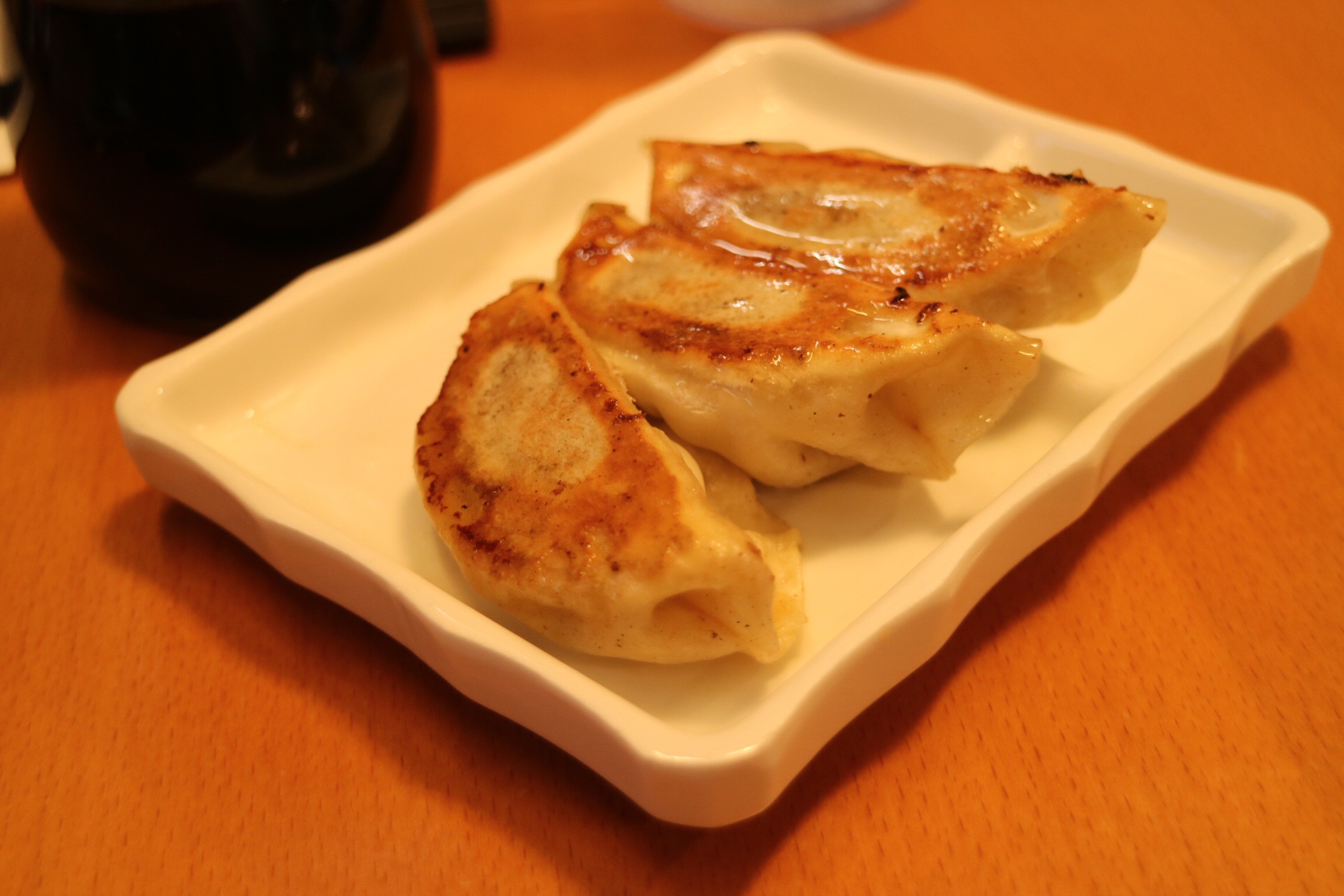 I enjoyed the Classic Tonkotsu Ramen ($9.75). The bold pork bone flavour was a good balance of savory and umami,  and it was also quite refined even with the small amount of lard in the broth. I picked the thinner and firmer for the noodles but they didn't seem as firm as I expected, but quite enjoyable.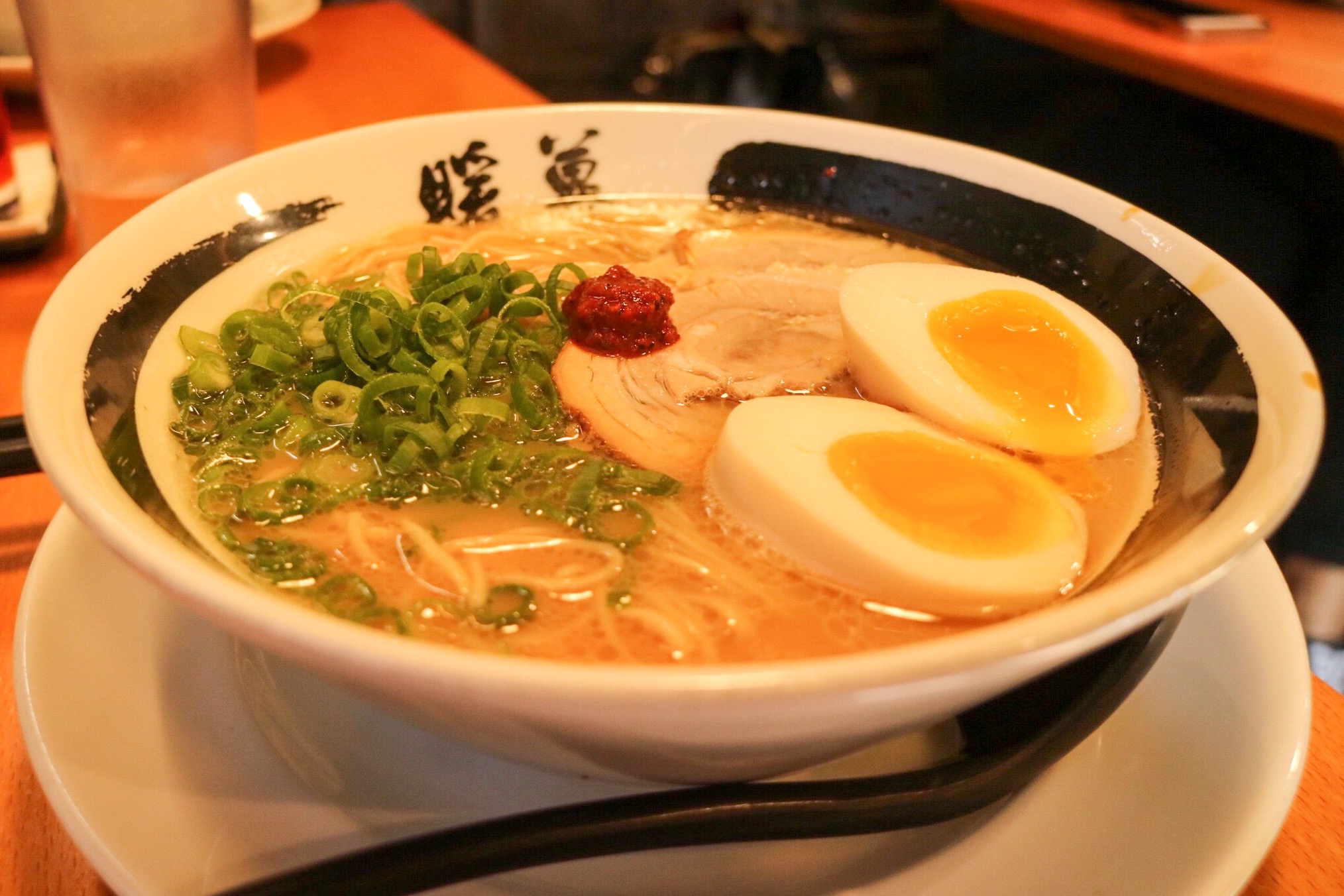 My buddy, a spicy food lover,  enjoyed his bowl of the Classic Rekka ($10.75) with the same set option.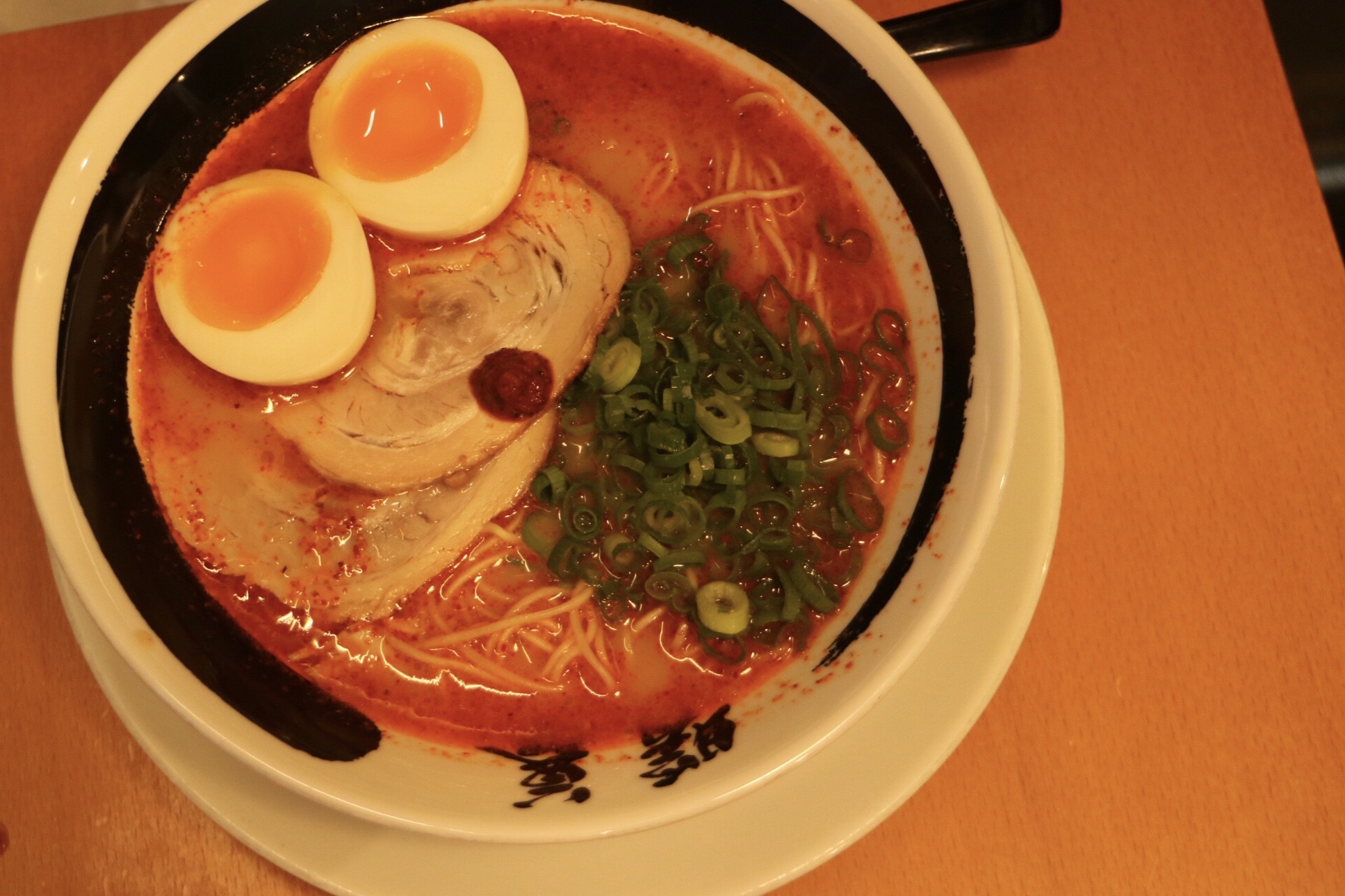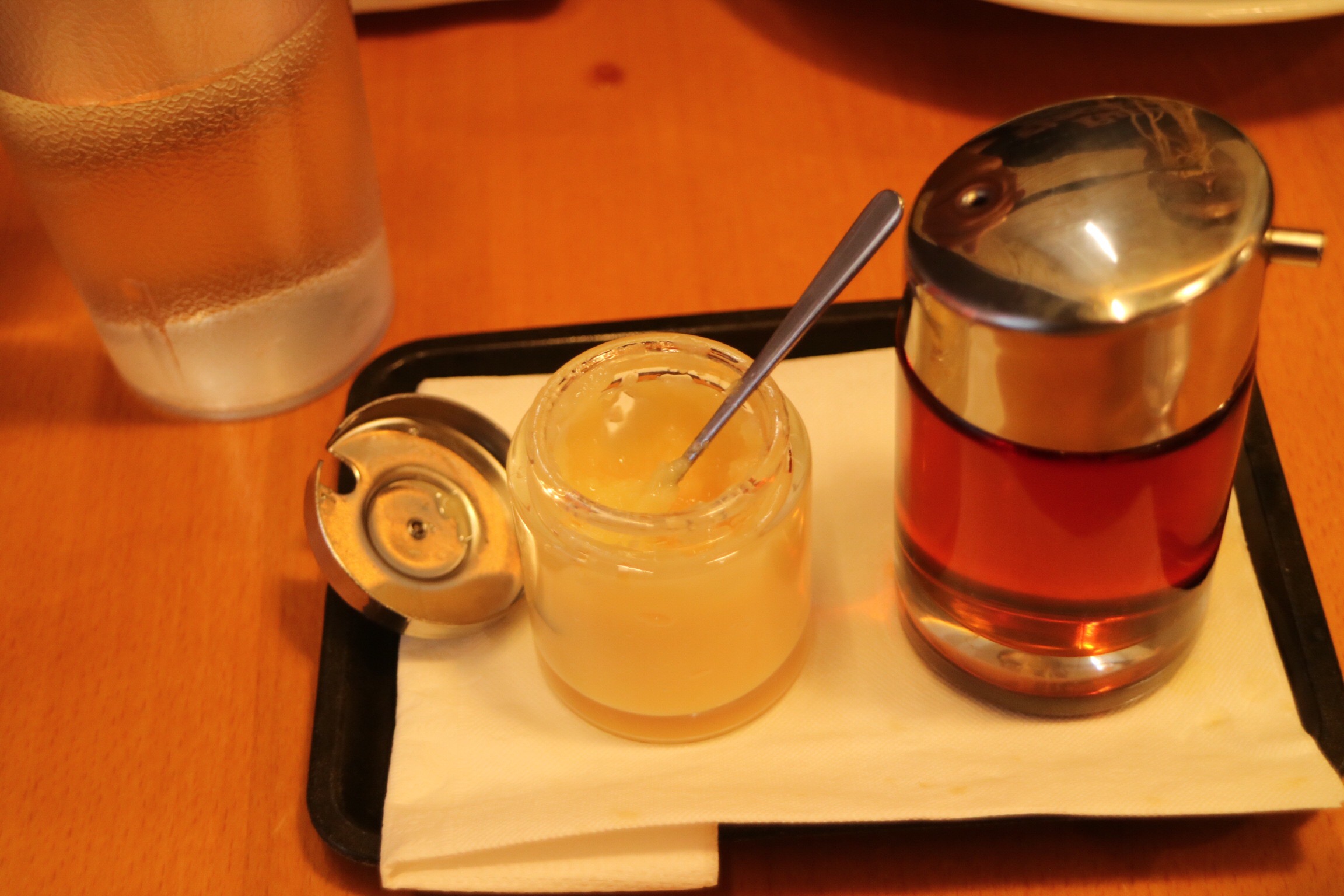 Final thoughts
I was pleased with the flavour of the classic tonkatsu pork broth at Ramen Danbo. The classic thin noodles with the extra firmness was not as firm as I had hoped, but they tasted okay. The broth was cloudy but the temperature made the oiliness acceptable and quite flavourful. Overall, the noodle soup was delicious and I could see why the place is so popular. The gyoza here is also very tasty. I would come back if the wait is short.
$  – $$
Rating: 4/5
Ramen Danbo
1333 Robson St, Vancouver, BC V6E 1C6
(604) 559-8112 or ramendanbo.com