How brilliant is that? At Deer Garden, you order a noodle soup like you are purchasing a custom made computer online, by ticking off check boxes on a form. From types of noodles, selections of broth, to more than 20+ ingredients, you can assemble your very own bowl of noodle soup for only $8.95.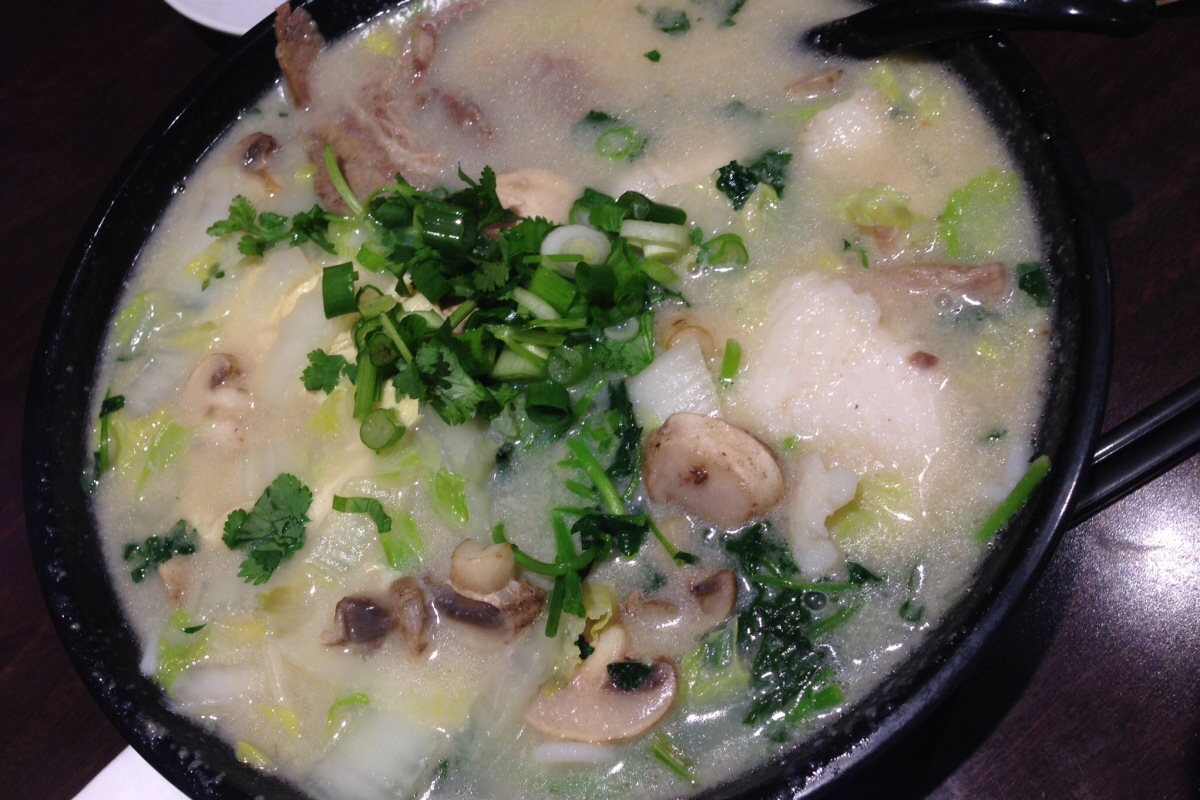 The noodle
There quite a few types of noodles to choose from. But I find the Yunnan style rice noodle is the best. It is almost the same size of spaghetti and perfect for soaking up the flavours and eaten along with the broth. Having said that, if you prefer the meal to be lighter, thinner rice vermicelli and softer Korean style yam noodles are significantly less substantial. Instant ramen seems somewhat less healthy because of how it is made, but they do taste good since oil frying is involved in its making process. Egg noodle and spaghetti are a little heavier, but they please you if you are a texture person. Flat rice noodle (ho fun), similar to pho but a little wider, provides a hearty texture; but you have to eat it fast or it disintegrates quickly in the broth.
The broth
Basically all the broths are pretty tasty. Original fish broth, as the mother broth of all other signature broths, has a clean fish flavour but far from being fishy. When cilantro and preserved egg broth is more earthier with herbs, almond and watercress broth is light, refreshing, and more suitable when you are under the weather. Ginko and white pepper broth gives you a little kick, and the generous amount of ginkgo nut definitely pleases you if you like texture. Tomato and squash broth adds both acidity and richness to your broth, proving that it can be exciting without being spicy. Chiuchow style broth with minced fish is definitely popular among the fans for savoury. And 4 different spicy broths add exotic twists to your soup: Malaysian Laksa, Thai Tom Yum, Sichuan chilli, and "Dan Dan" spicy peanut sauce, all very lovely.
The ingredients:
There are a lot of ingredients: either protein or vegetable. If you are meat lover, sliced beef flank and beef brisket are pretty satisfying. If you want crunchier texture, different type of meat balls, fish cakes, and squid are good choices. If you like something soft, fresh cod or tofu are quite nice. Feeling adventurous, and even awful? Oops I mean offal? Maybe you should get liver, blood, or tripe?
With the 2 choices of the ingredients I always choose one for texture and one for freshness and sweetness. In today's case, I picked sliced beef brisket and fresh cod.
The vegetable options are great, but keep in mind, the soup itself comes with a lot of Napa cabbage, mushroom, and slices of bean curd sheet. So don not't feel guilty if you are not picking any veggie option from the list!
What about drinks?
The meal comes with a hot drink – besides coffee or milk tea, you can get something typical from a Hong Kong style cafe such as hot lemon tea, Horlick, Ovaltine, almond milk, soy milk, or something more exotic like watercress honey or lemon Ribena.
The ice drinks are $1 extra. You can have all the items from the hot drink menu with ice, and a few additional choices like passionfruit cola or salty lemon soda.
But with $2 more, you get a taiwanese style drink such as a bubble tea which usually costs up to $5 on their regular menu. It is a heck of a deal.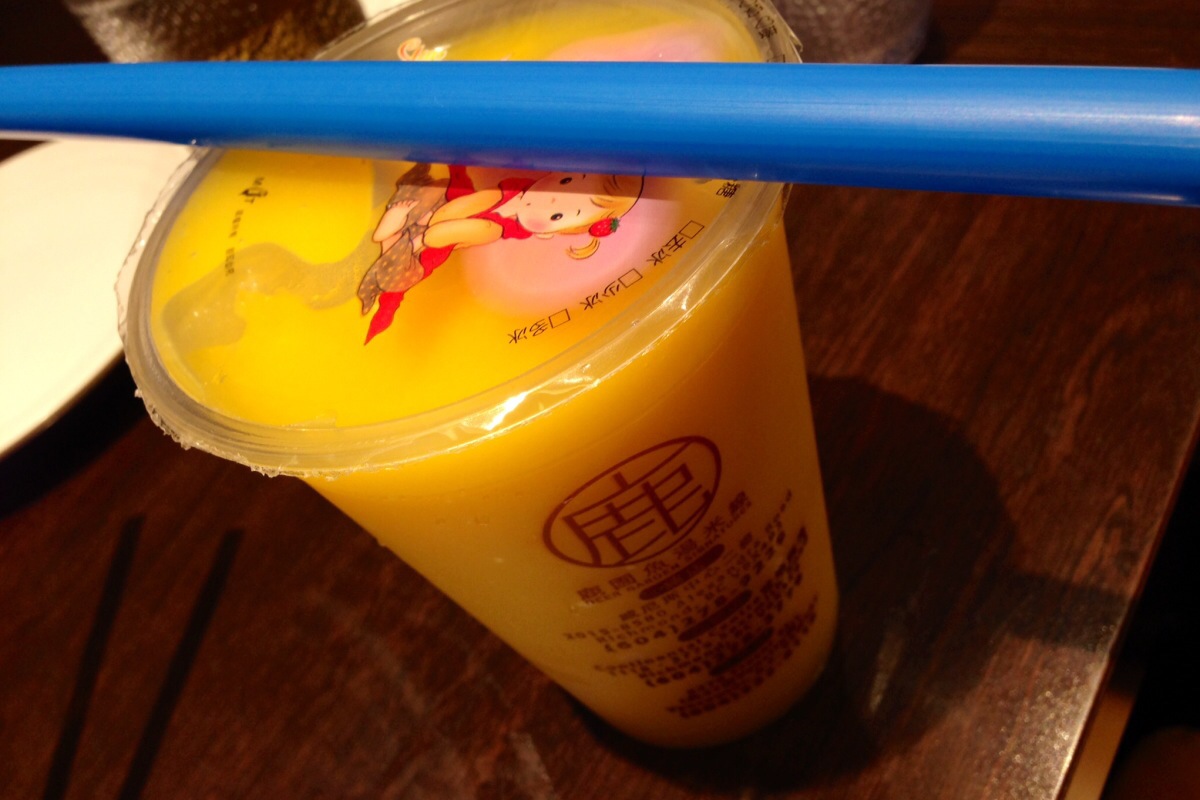 The yes's:
– fast and decent service
– signature fish broth
– a lot of choices
– great value
– consistent quality
The no's:
– cramped, crowded, and a little noisy
Website:
http://deergarden.ca

Map and other reviews: