Walking into Pho Ho, I was impressed by how bright and spotlessly clean this place was. The decorative walls and cute furniture seemed brand-new. Once sitting down I noticed the fancy looking built-in electric burner on every table, and I was excited – in a cold rainy evening after 2 hours of badminton, I would love myself some Vietnamese Hot Pot!!! But to my disappointment, I saw only Pho or Rice dishes found at any typical Vietnamese Pho restaurants on their menu. Naturally, I ordered the "Everything" Beef Pho as I always do when I visit a new Pho place. The broth was pretty clean, definitely free of MSG, but a little too bland to my liking.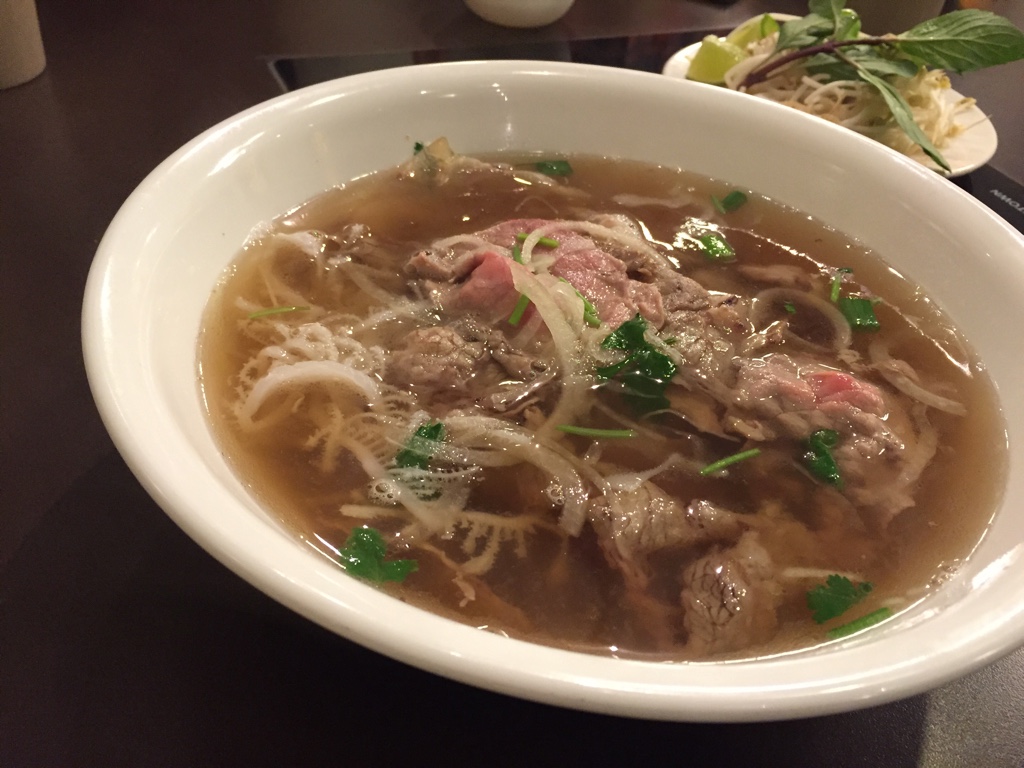 Bert's Beef Pho with Steak and Brisket seemed to have the same issues –  the portion of Pho here was on the small side, and I wish there were more fresh veggie ingredients such as cilantro or sweet onion in the soup, which would have made the noodle bowl much more presentable and appetizing.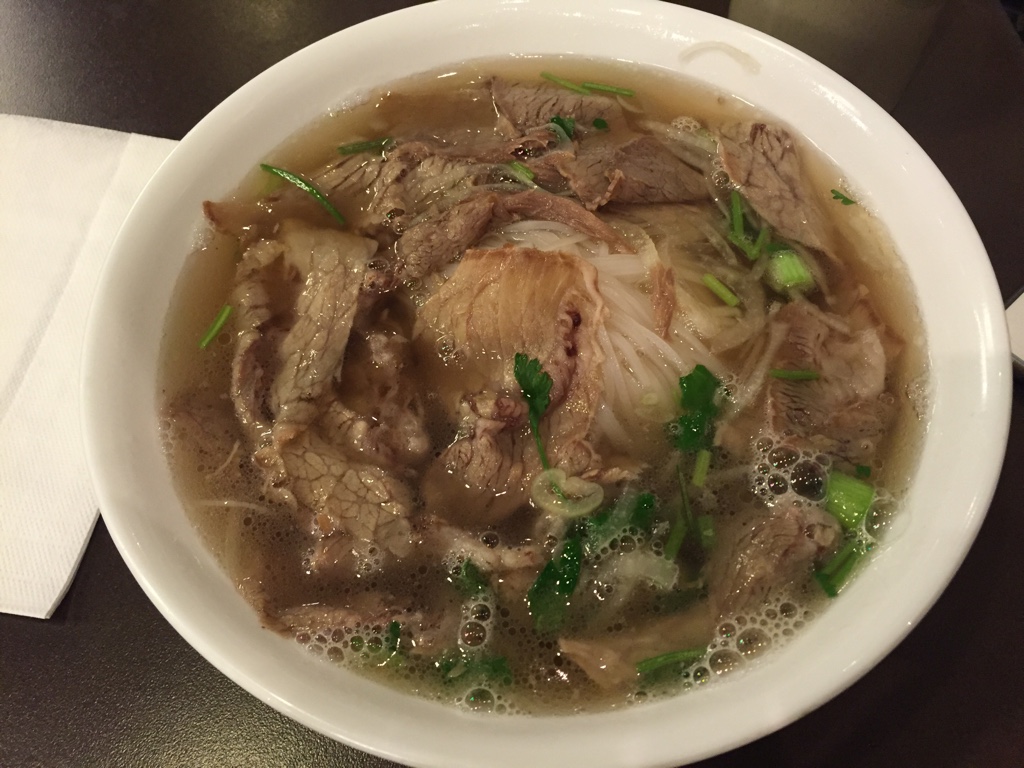 Jane didn't have too many complaints on her Bun Thit Buong Cha Gio (Grilled Lemongrass Pork on Rice Vermicelli), but to me the dish was also lacking on size and presentation.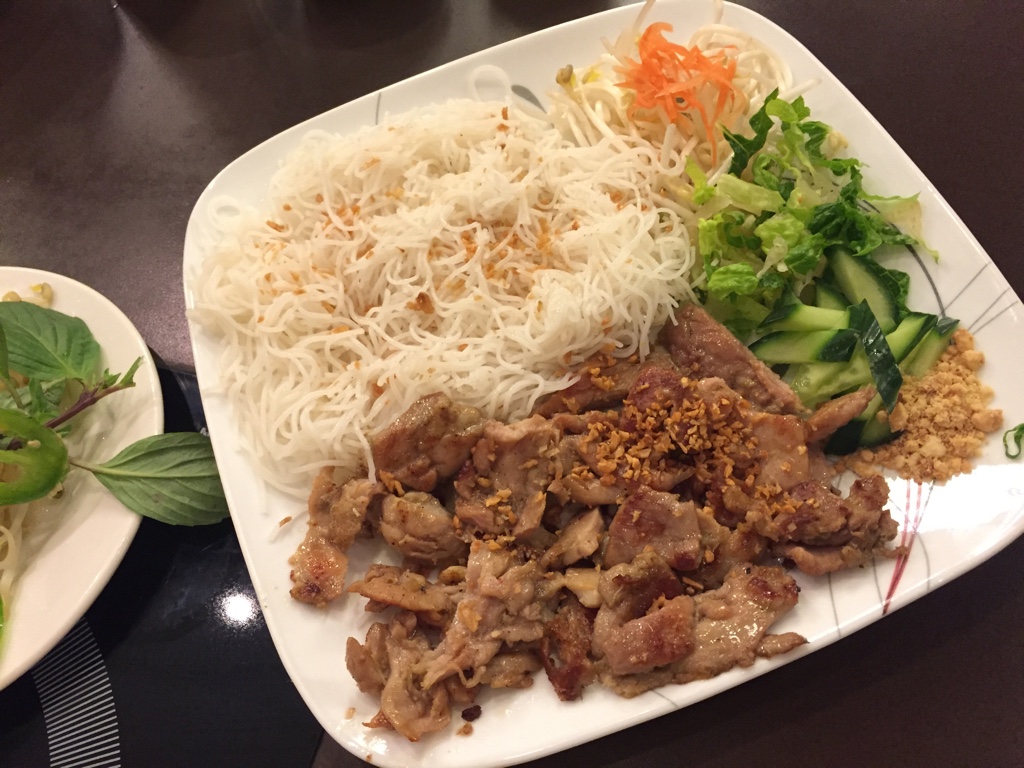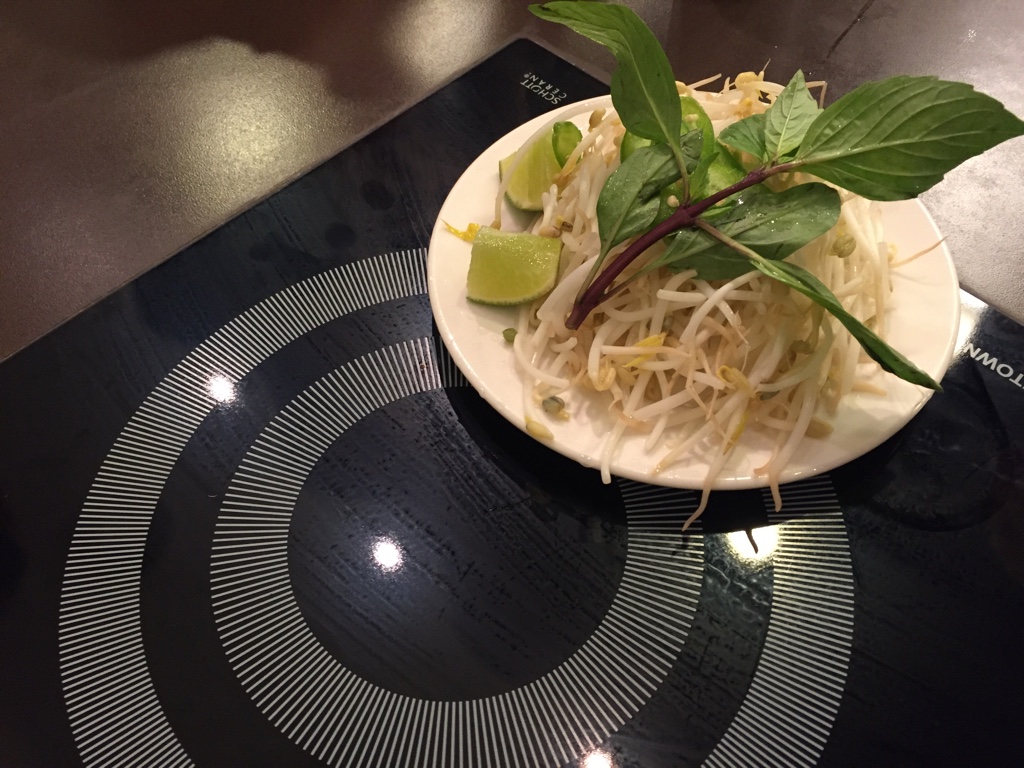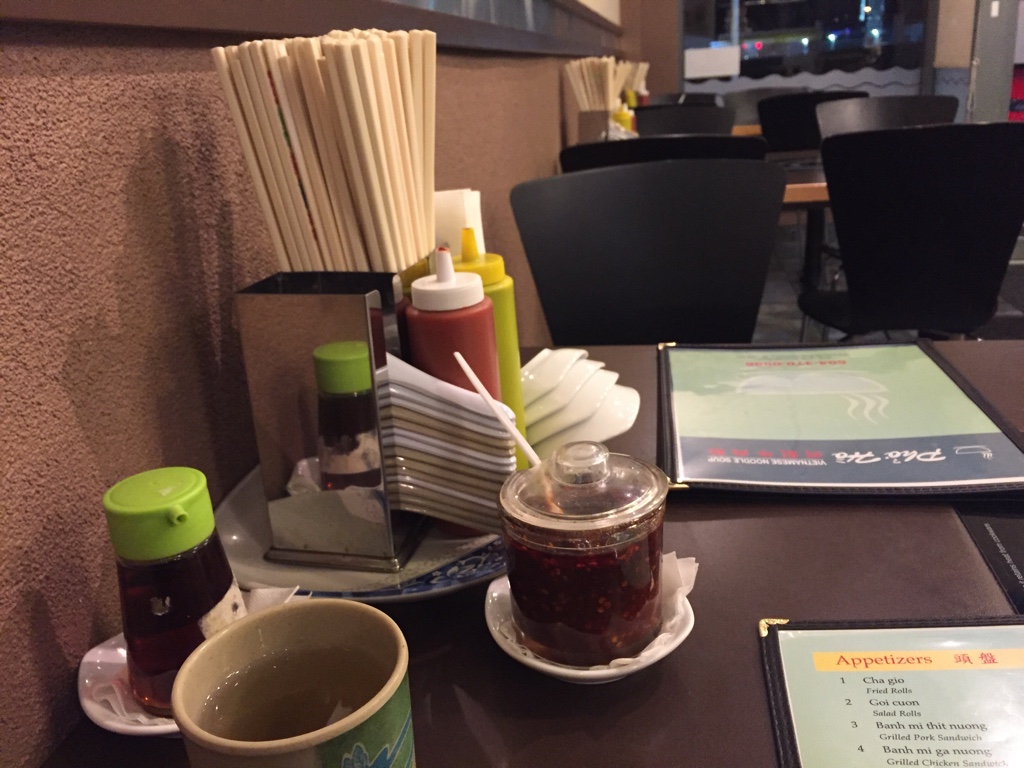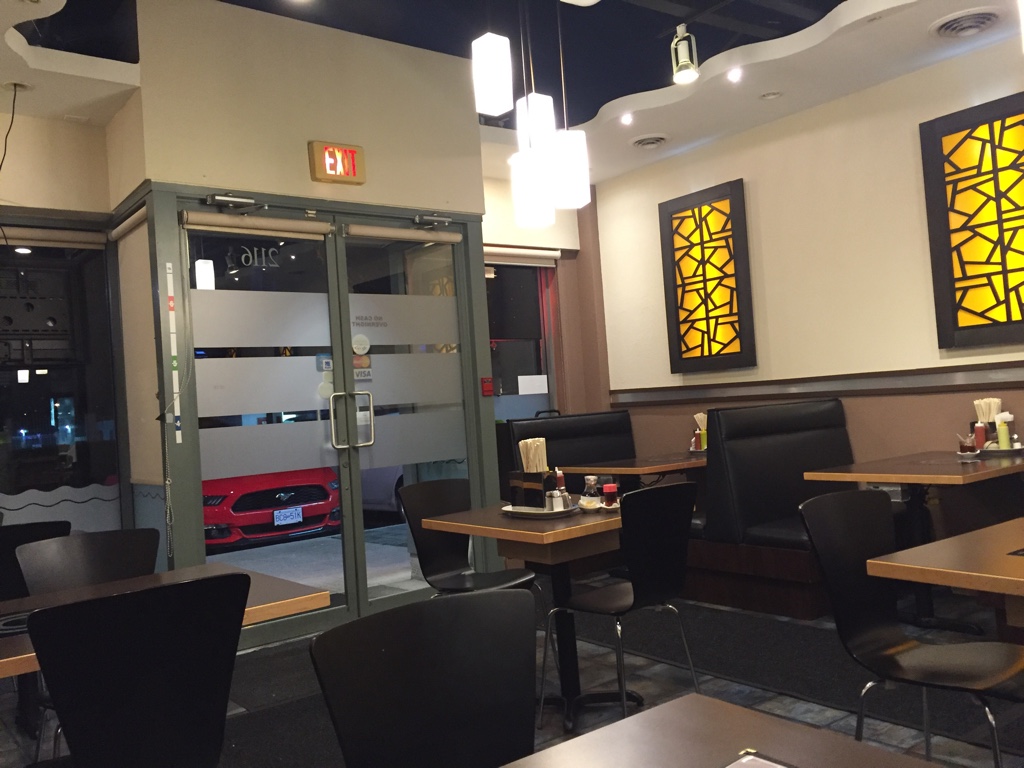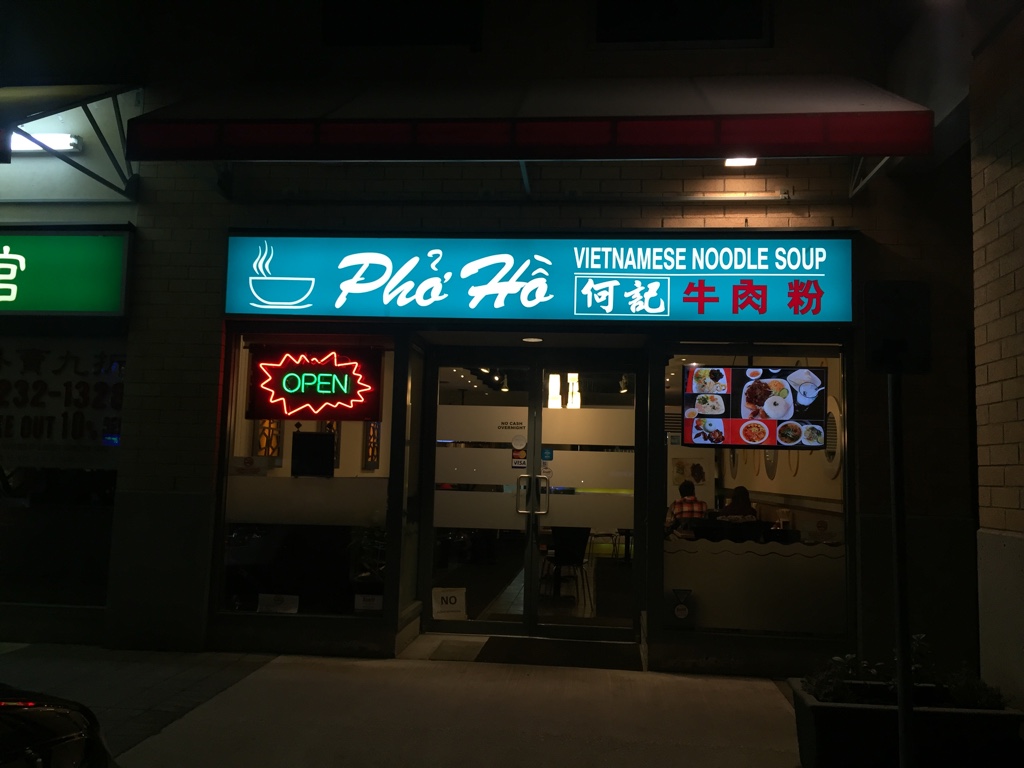 Website:
Location and more reviews: