I would have never thought this Create-Your-Own-Noodle-Soup joint would become such a force in the Downtown Vancouver lunch scene. Bubble Waffle Cafe, already quite popular in numerous locations in Richmond and Vancouver, has invaded Royal Centre Food Court with their authenticity approach on some street food originated in Hong Kong. And they name themselves based on those lovely pieces of Bubble Waffle, making it even cuter. Everyday around 11:30 am , the line-up will start to form in front their counter, and by noon then line-up is winding through half of the food court, making the other busy places in the food courts such as Rich N Spice and Family Gourmet Deli look slow.
So this it how it works…
First you pick a broth for your noodle soup among the choices of Original Chicken Broth, Laksa, Sichuan Chilli, Tom Yum, and Chicken & Herbs. Having tried all of them, my favourite has to be Laksa, which is packed with all those amazing layers of flavours from coconut milk, lemongrass, chilli, cilantro, garlic, ginger, and many other different spices and fresh herbs.
Then you shall picked a main ingredient from beef, lamb, pork, fish, veggie, or even Hainanese Chicken! I think it's ballsy they feature such a ethnic dish here. Nevertheless I find their version of Hainanese Chicken quite tasty.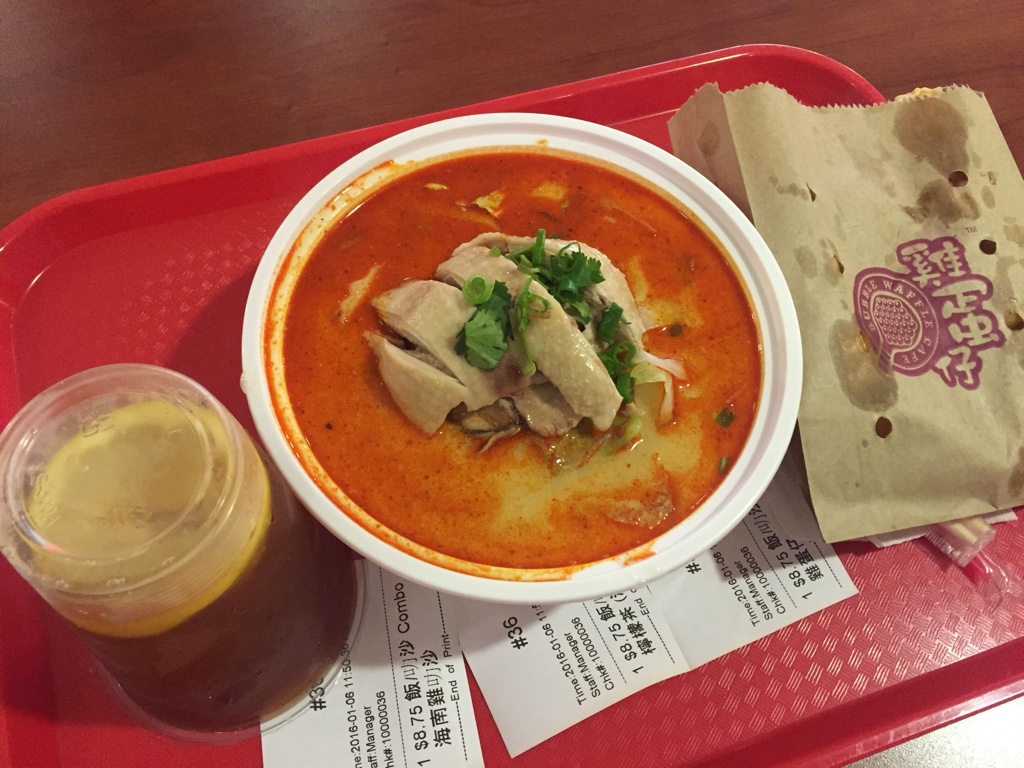 They only offer thin rice noodle and thick egg wheat noodle to choose from, which is a smart choice for running the business efficiently for the busy lunch crowd.
Authentic Hong Kong style Milk Tea or Lemon Tea included in the meal? I love those drinks! I was looking at the girl using the 'Silk Stocking' technique to prep the tea, definitely extra kudos for the authenticity.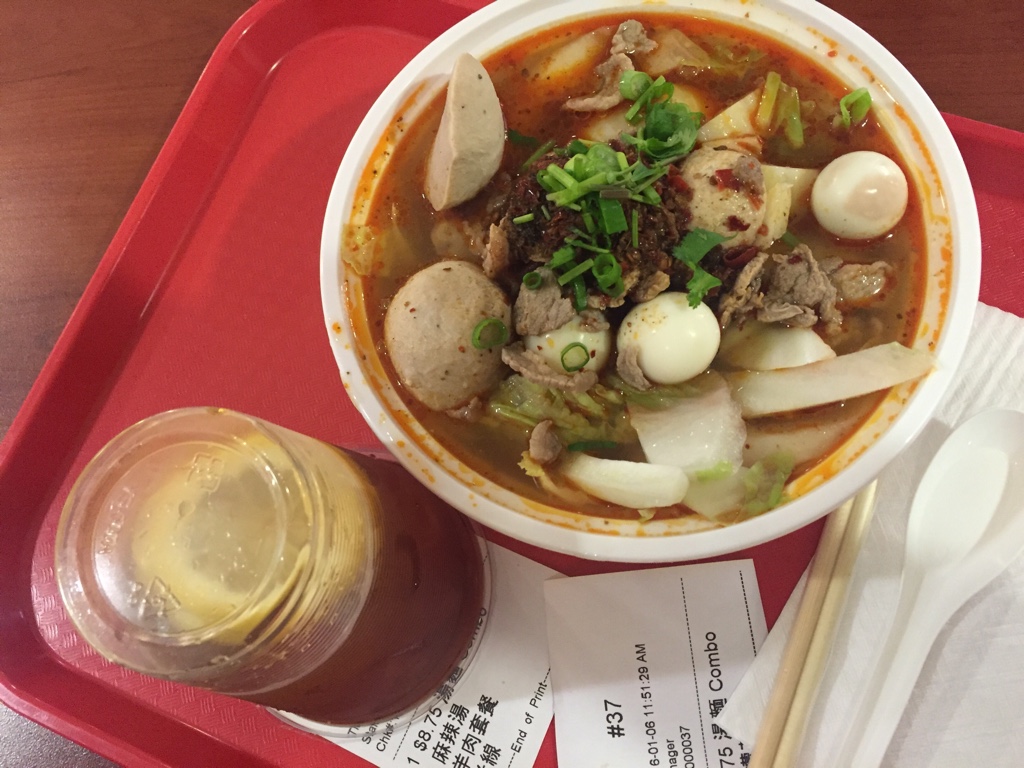 And only $1 extra for a whole bag of Bubble Waffle? Sign me up!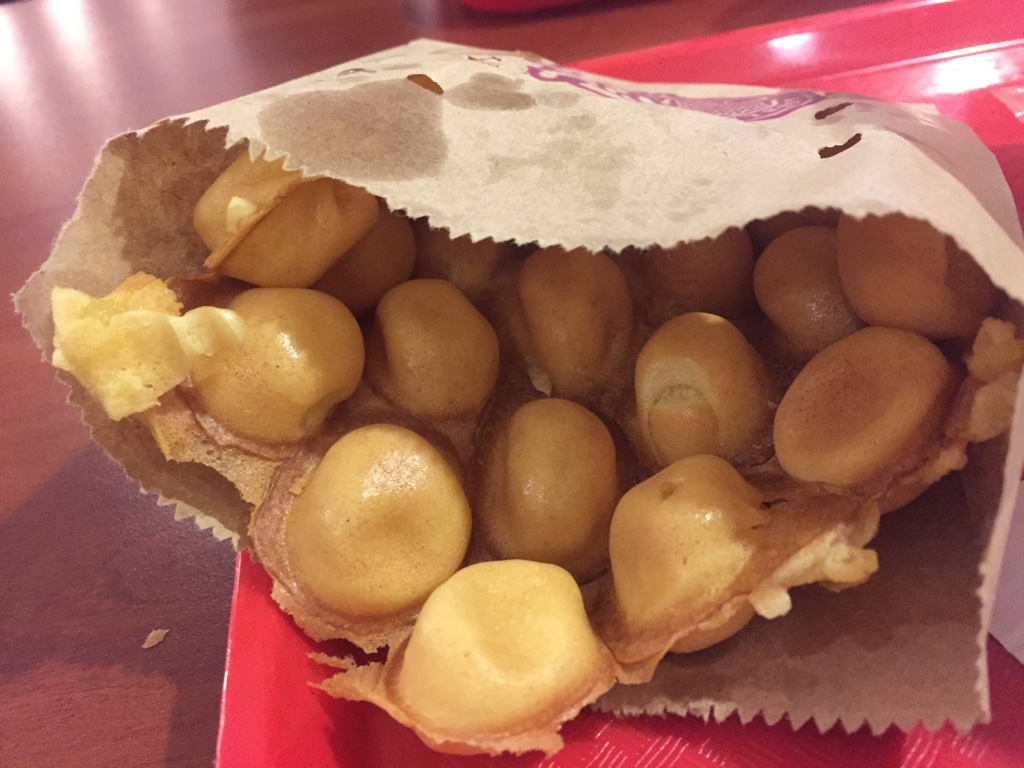 If you don't feel like noodle soup, they also offer Hainanese Chicken or Smoked Duck Breast on rice.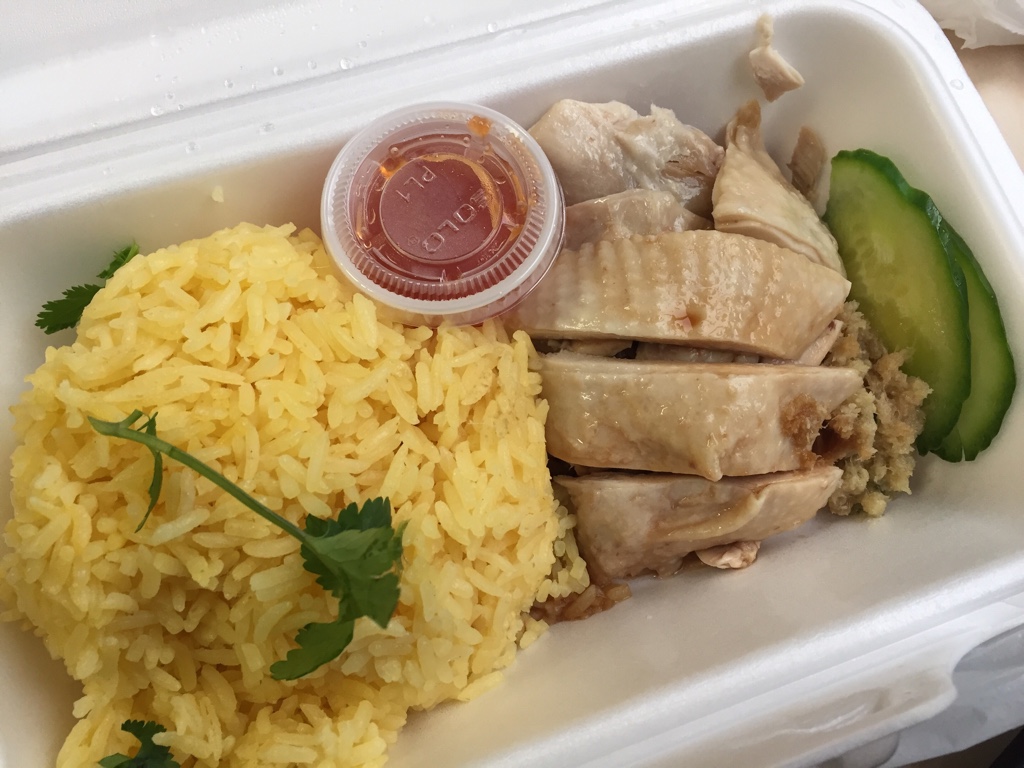 For a meal (without bubble waffle) that costs under $10, I think this is a really sweet deal!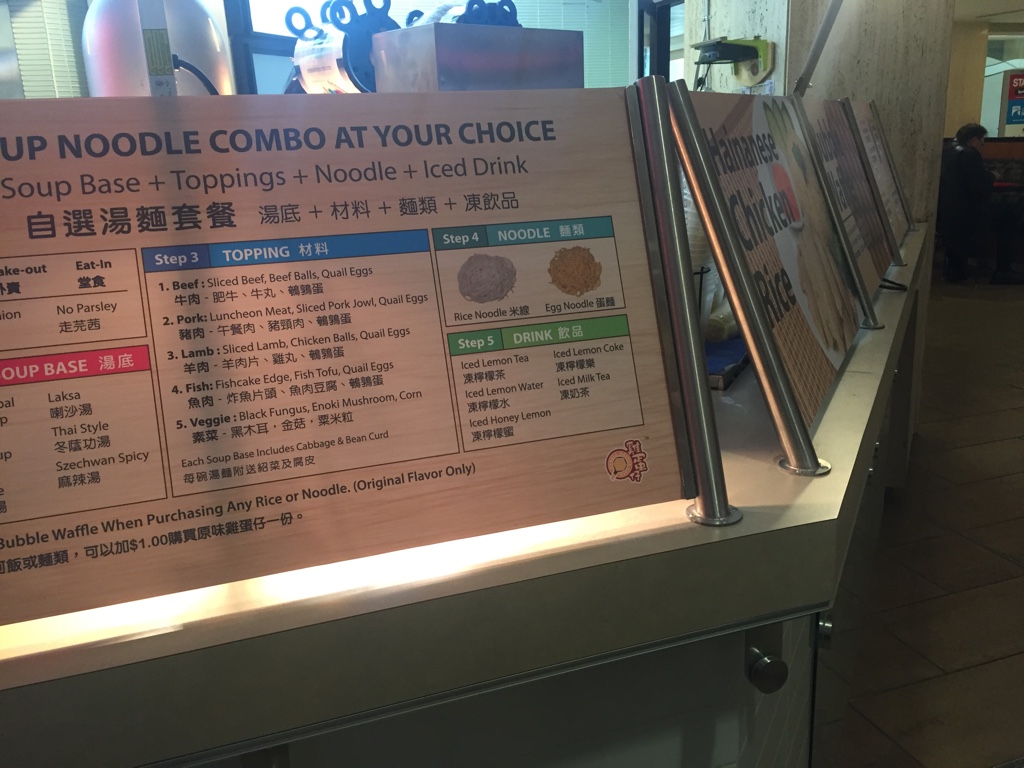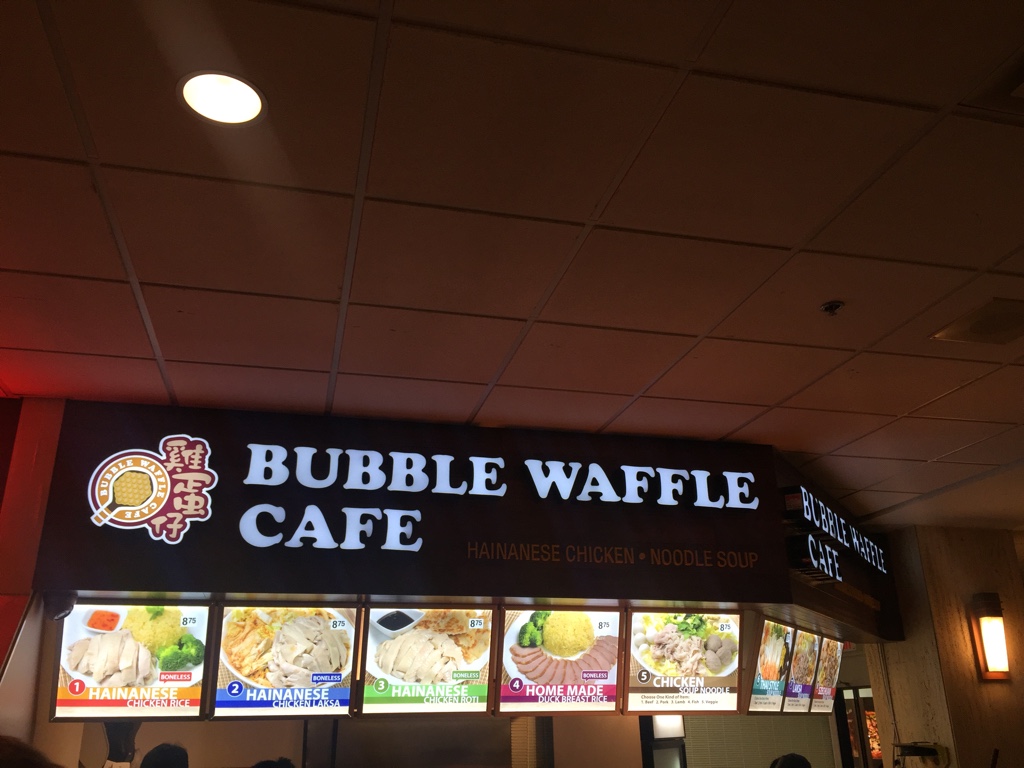 Website:
http://www.bubblewafflecafe.com/
Location and more reviews: