My recent visit to San Francisco has once again proved that, it is hard to find good Cantonese food elsewhere in North America matching what we have in Greater Vancouver. After that terrible Dim Sum experience in San Francisco's Chinatown, I was pretty happy to be back home and get a great Dim Sum fix at Grand Dynasty Seafood Restaurant.
Grand Dynasty reminds me of one of Kirin Seafood's location attached to Starlight Casino in New Westminster, as it is part of the Grand Villa Casino / Delta Hotel complex, and just as tastefully decorated and run by dashingly dressed staff, although Their main dining room doesn't seem as big. But they seem to have solved the issue by borrowing the space in their sister Japanese restaurant next door for the overflowing Dim Sum goers.
First dish that came to the table was Watercress and Minced Beef Congee, and I was truly impressed. Everything about this dish was spot-on including the colour, the texture, and the taste. I love the bright green bits of watercress that makes it so pretty to look at, and so darn delicious with the extra freshness and sweetness.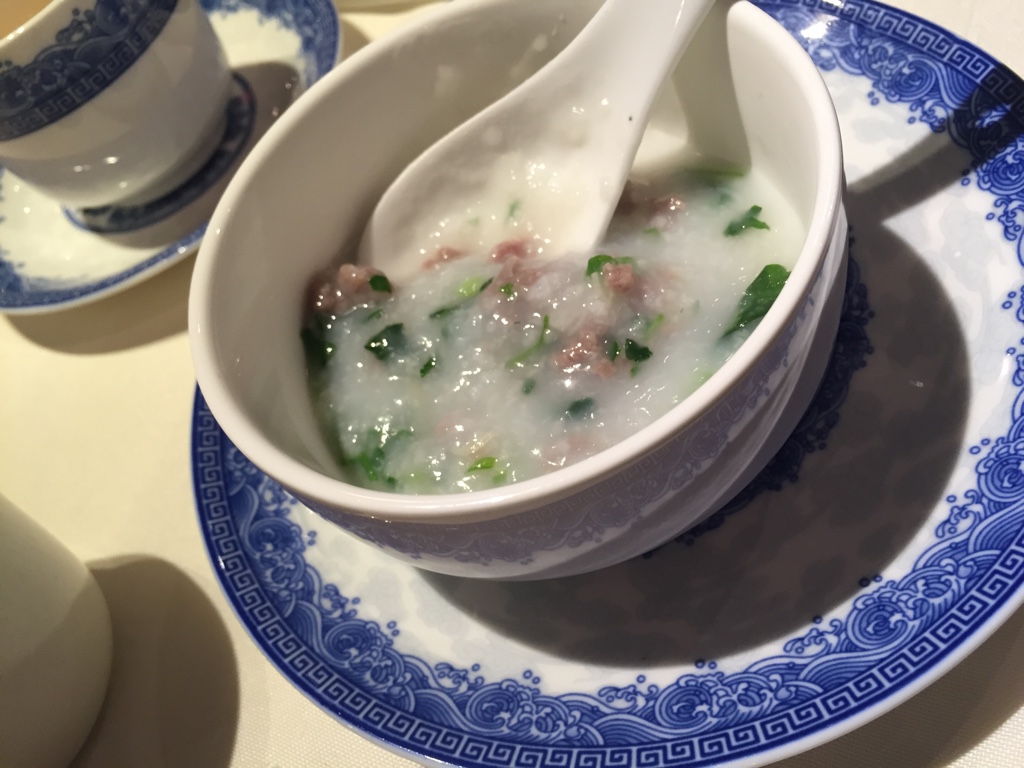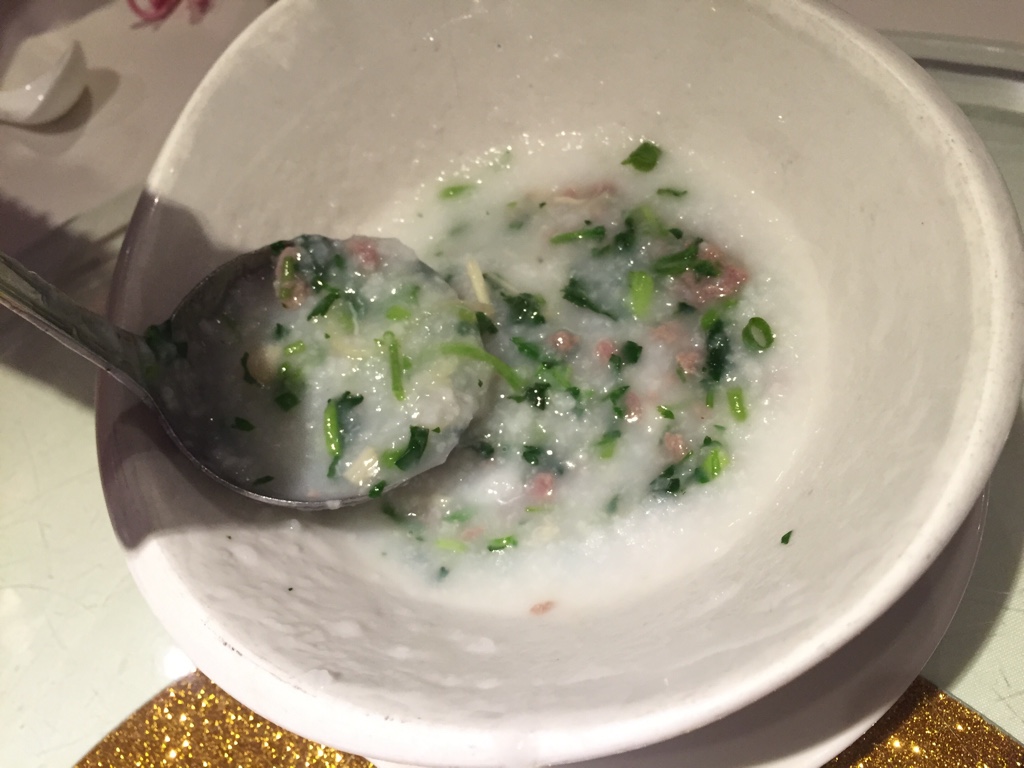 As the use of seafood is predominant in Cantonese cuisine, shrimp is probably the most common ingredient in Dim Sum. I really enjoyed all of their dishes with shrimp, such as Har Gow (shrimp dumpling), Shrimp Spring Roll and Fun Guo (Chiuchow Style Dumling) as the shrimps in them have that snappy crunch indicating how fresh and perfectly cooked they are.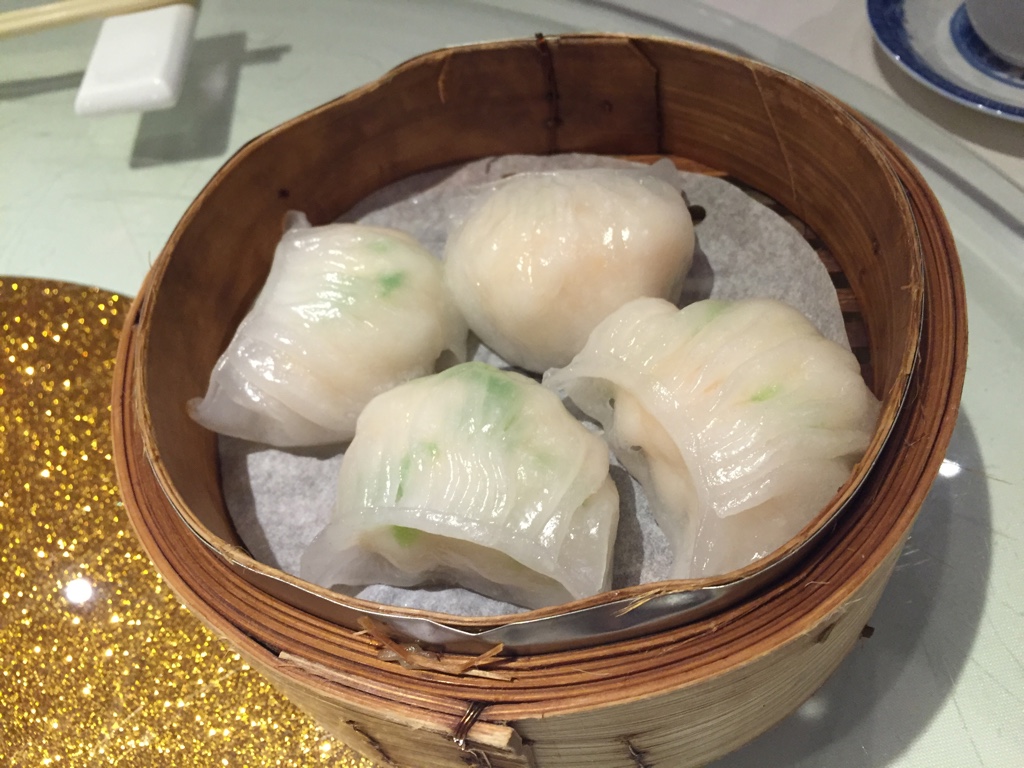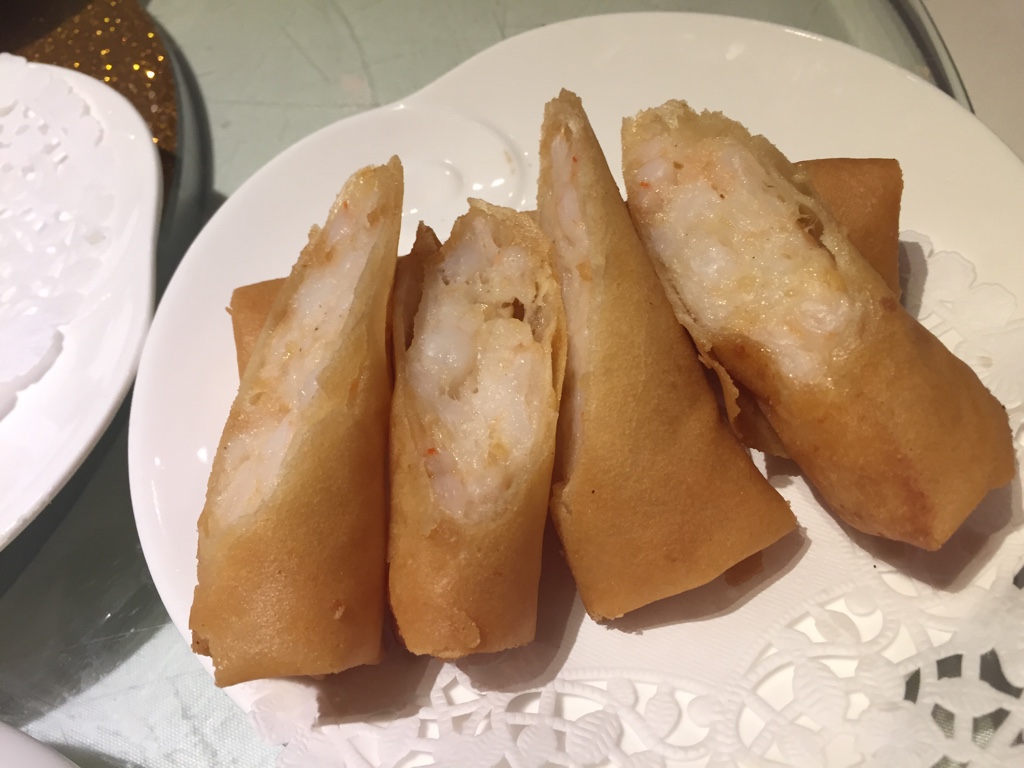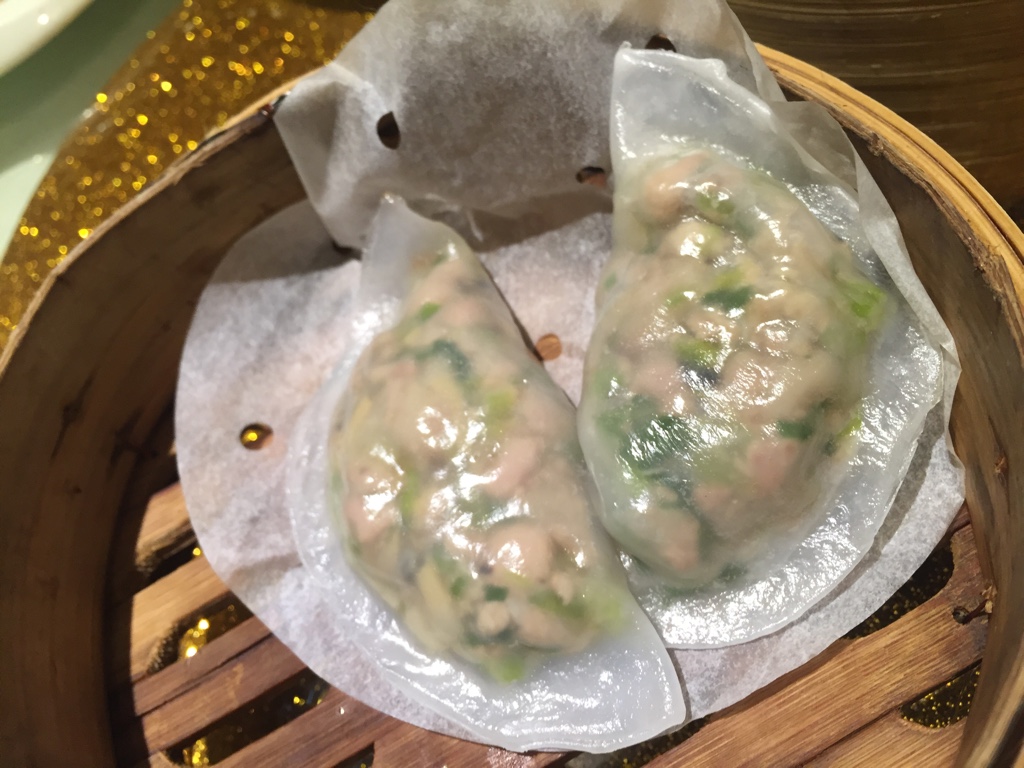 Cheung Fun (Rice Noodle Roll) here is soft and smooth, but still has a slightly chewy texture that I like.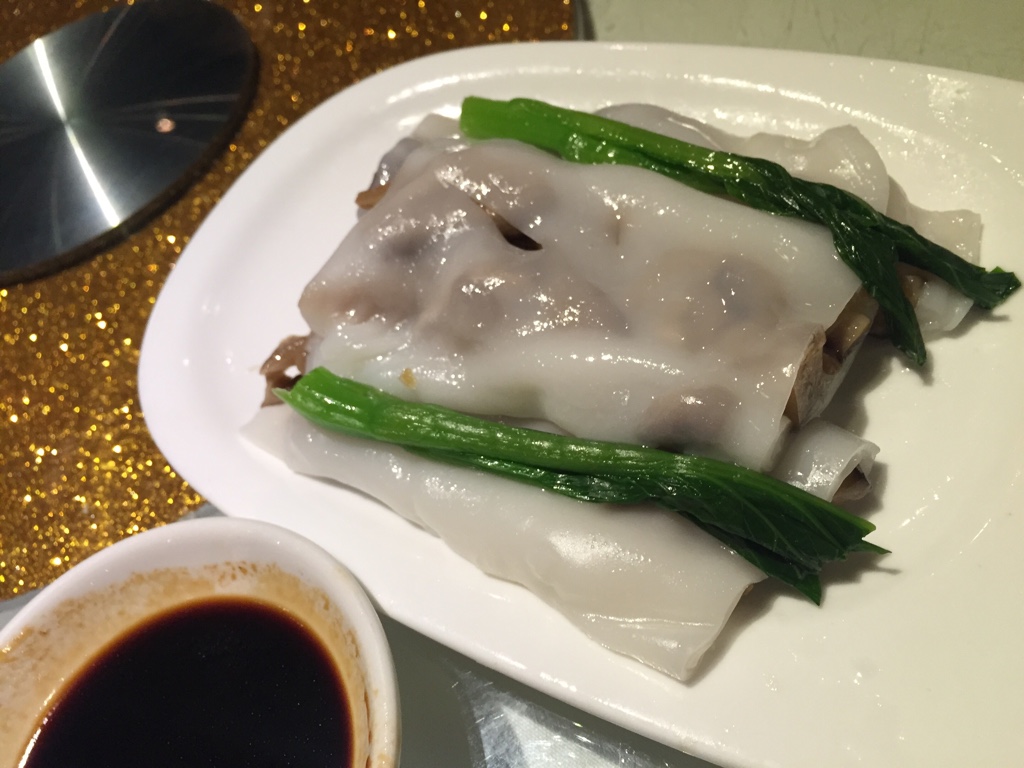 My next favorites would be Baked BBQ Pork Bun, Haam Sui Gok (Fried Savoury Dumpling), and Baked Daikon Radish Pastry – all very delicate and tasty.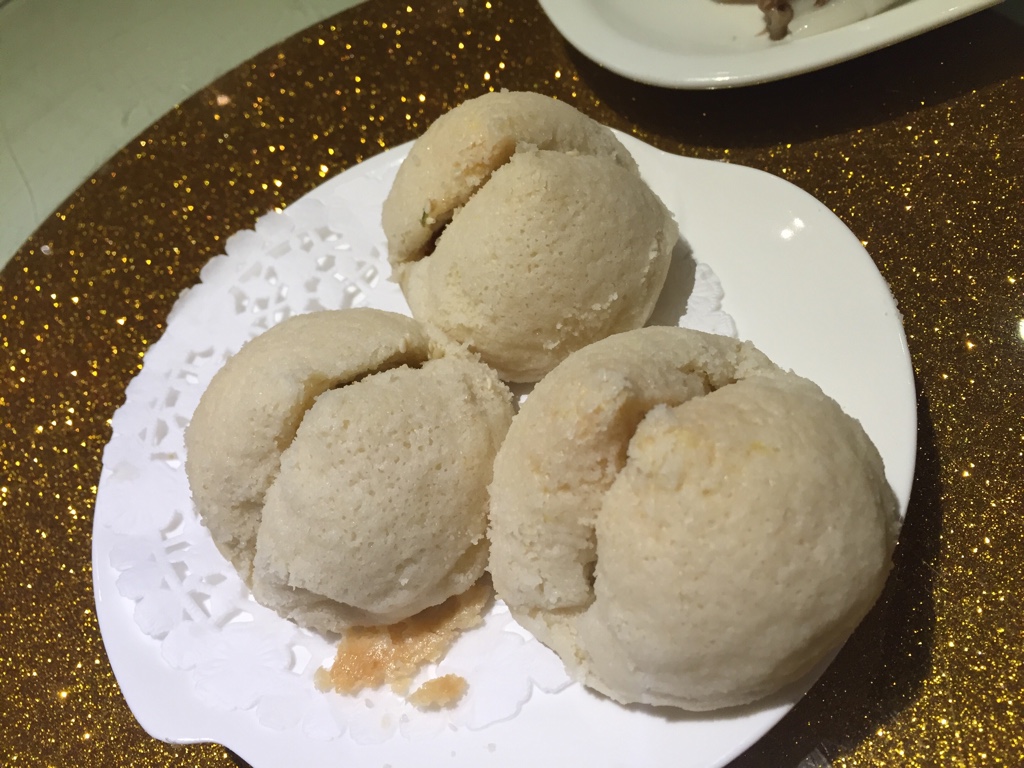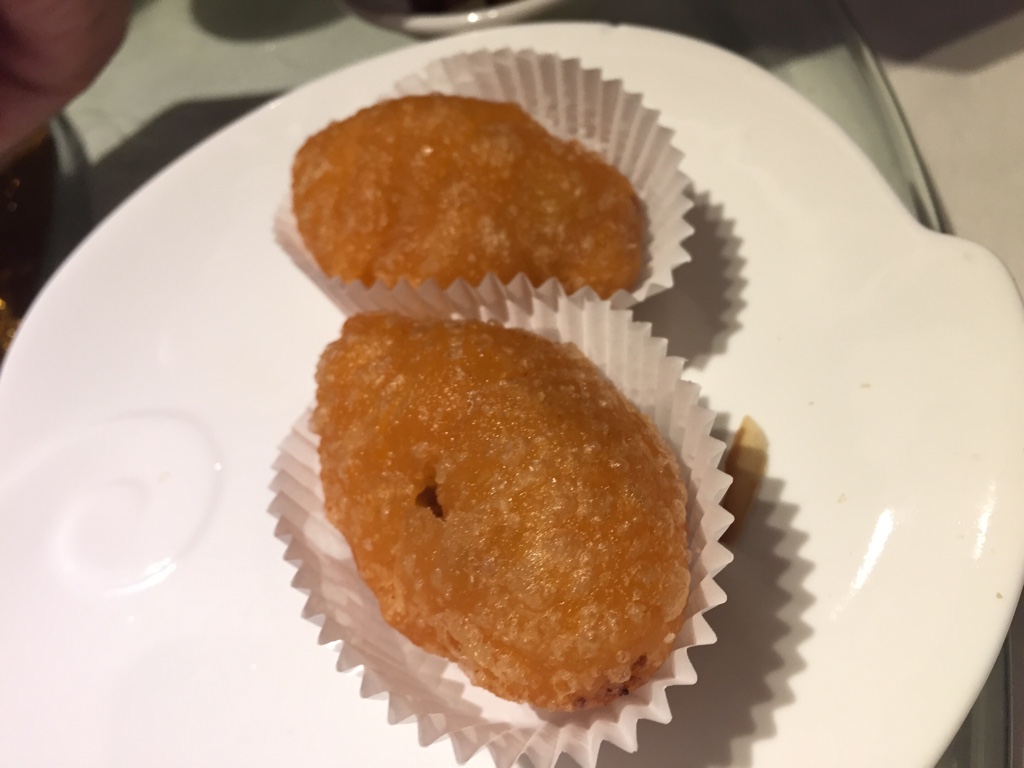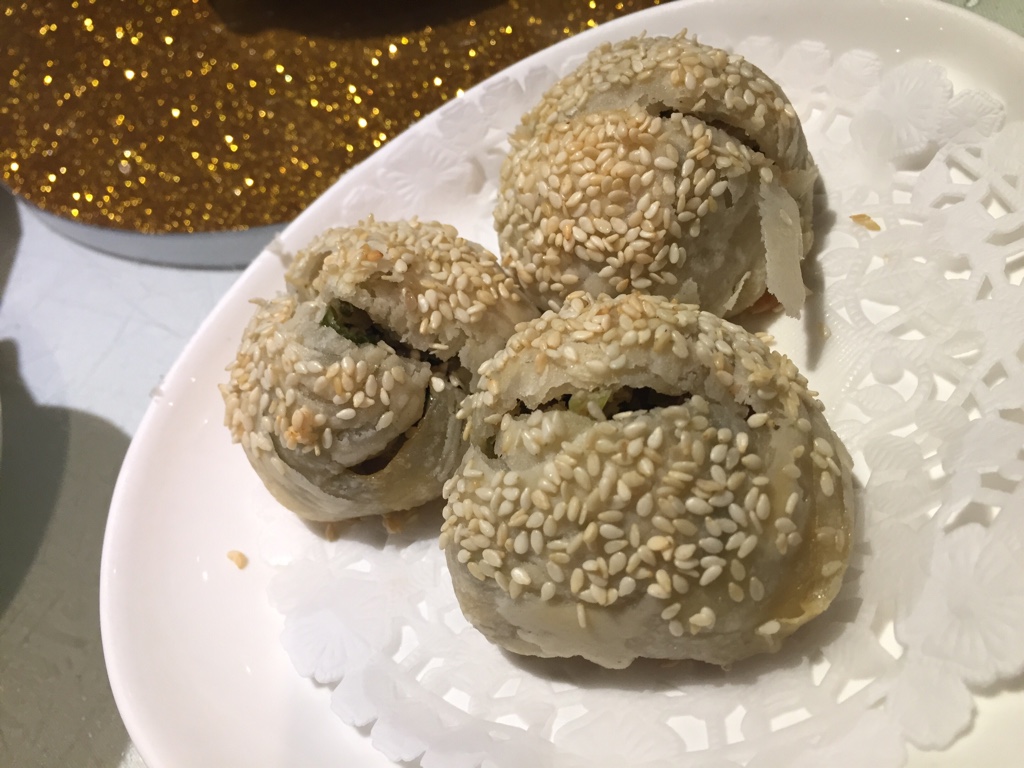 Although I am never a big fan of Sticky Rice Roll and Steamed BBQ Pork Bun, 2 old school dishes with the sugary flour texture, I have to admit they do a decent job on those dishes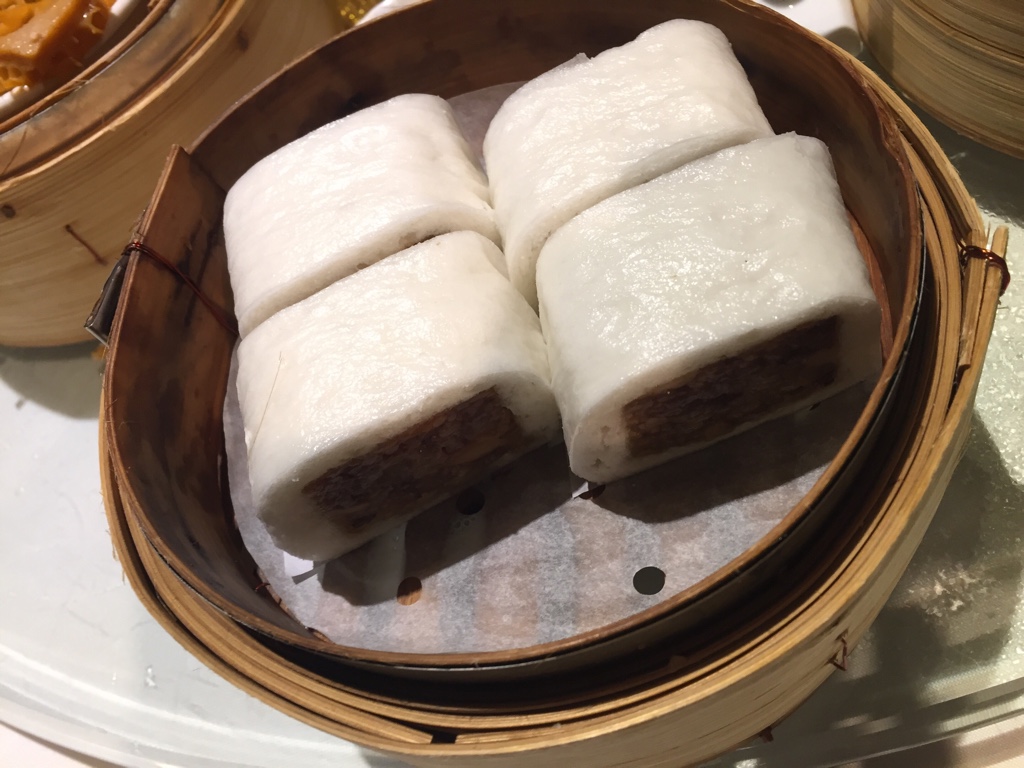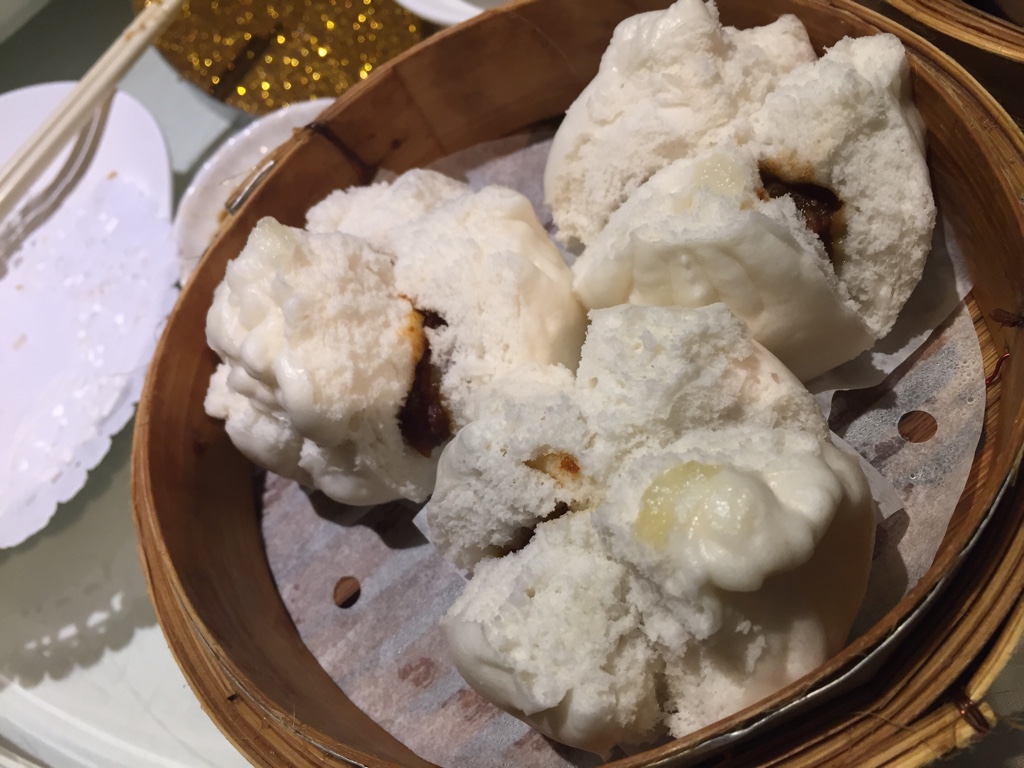 Here are some of my least favourite dishes. Fried Tofu Wrap and Deep Fried Egg Tofu definitely needs to be portioned into smaller bite sizes. And Tofu Skin Wrap with Chicken has a very odd pink color on the chicken.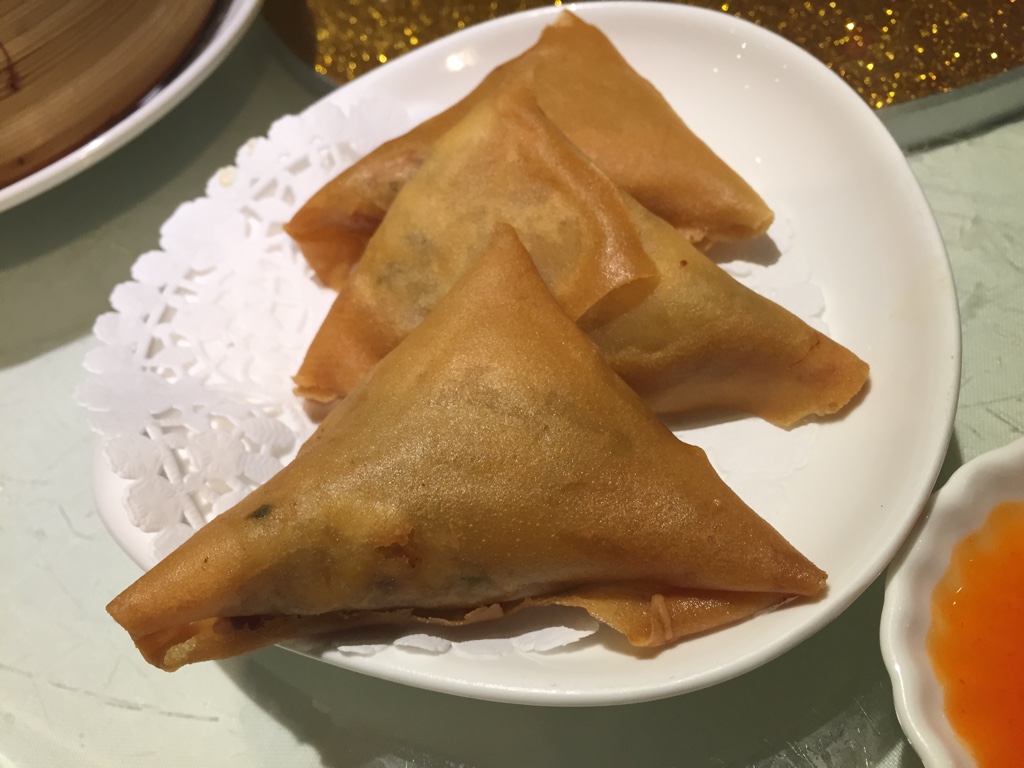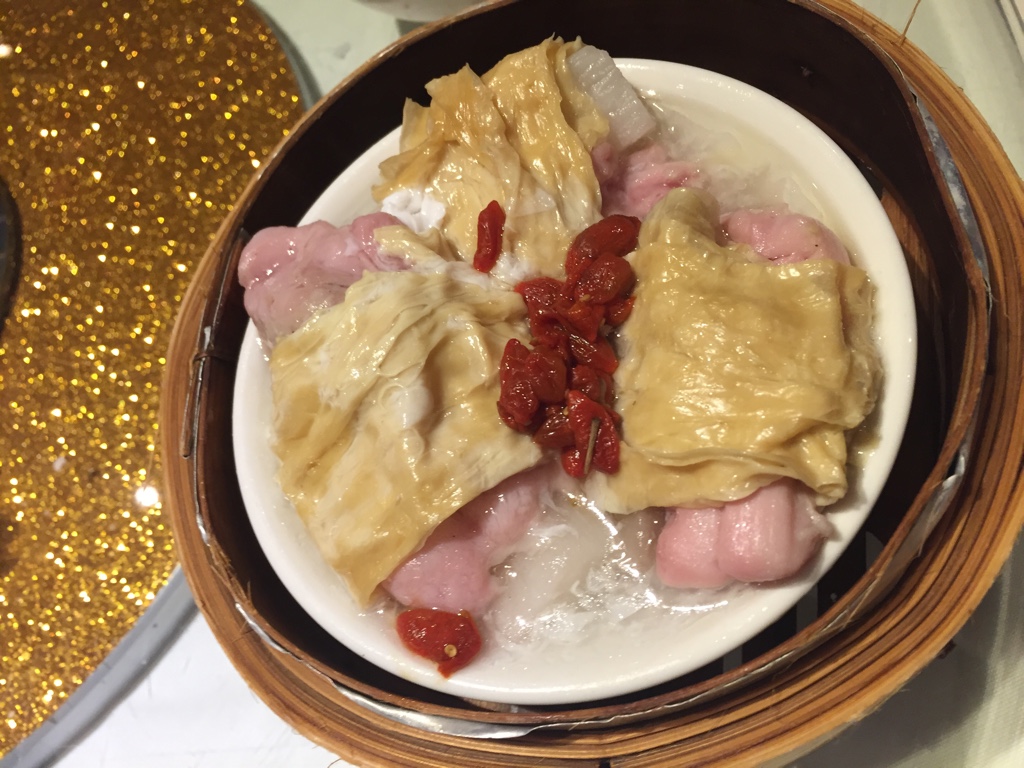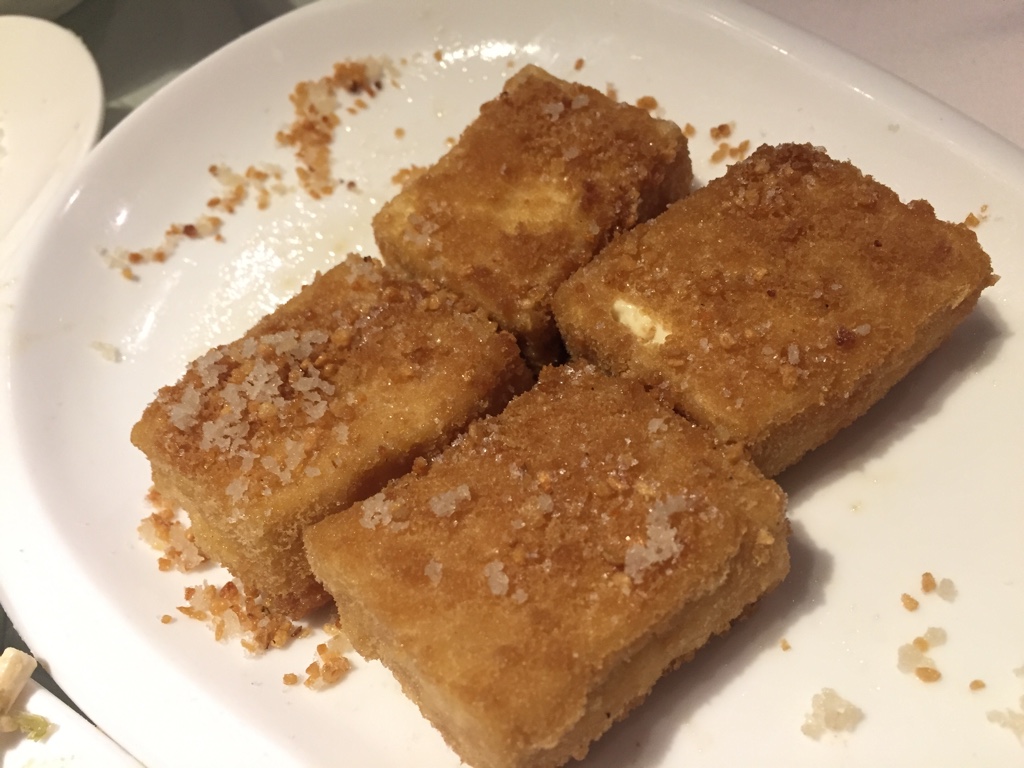 The only dish I didn't care for was Black Truffle Dumpling. I didn't taste any black truffle but only mushroom. How hard Is it for them to add an extra drop of black truffle oil?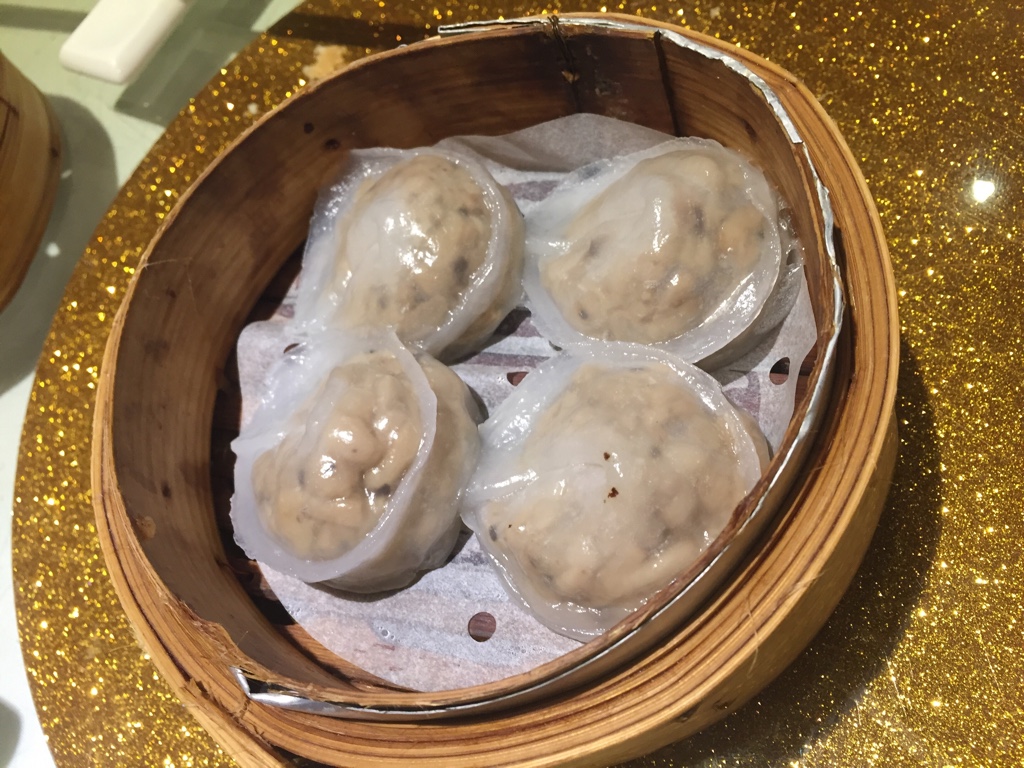 Overall I find the quality of the Dim Sum dishes here is well above average. But for the same price, I might prefer going to the other high end Dim Sum places in Richmond or Vancouver since they are closer to me. But for folks who look for great Dim Sum in Burnaby, they definitely need to check out Grand Dynasty Seafood.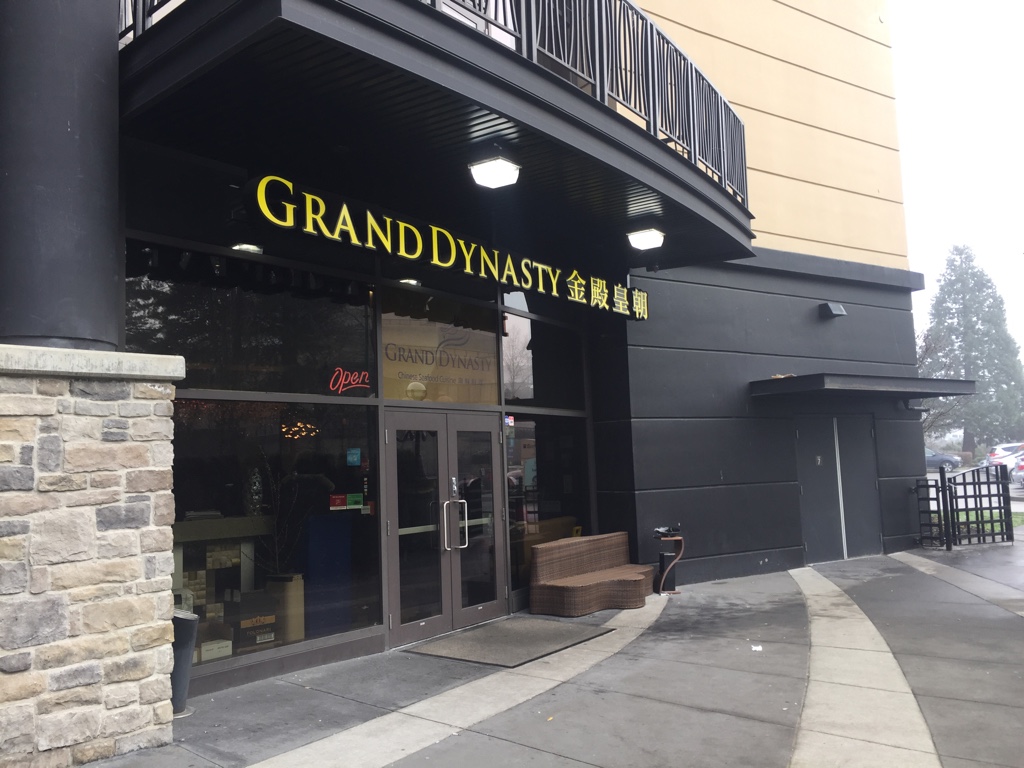 Website:
http://www.granddynasty.ca/index.php?pg=home
Location and more reviews: