I was invited out for drinks after work by my French gals Jenny and Justine, along with a few other friends at 1181 on Davie.
'Hmm what about dinner?' – I asked Jenny.
'We will eat something nearby after if we are hungry,' – she smiled.
I guess this how the Europeans party for TGIF. Drinks at 6pm, and dinner is somewhere between 9pm and 10pm. Then the evening is just getting started.
So we decided, for dinner we would just have pho next door at Pho Goodness. And oh – my – goodness, this place was pho good!
Already having had a couple beers in my tummy, I was craving something with a bit of a kick. I figured some hot and sour seafood pho would be right in my alley. Oh boy was it a brilliant choice! The hot and sour broth was spicy, acidic, but also aromatic. It reminded of the hot and sour broth used in a fish hot pot at Phnom Penn. Loved the chunk of white fish in the soup – fresh, tender and buttery. They also provided a generous amount of bean sprouts, providing some great texture contrast to the noodles.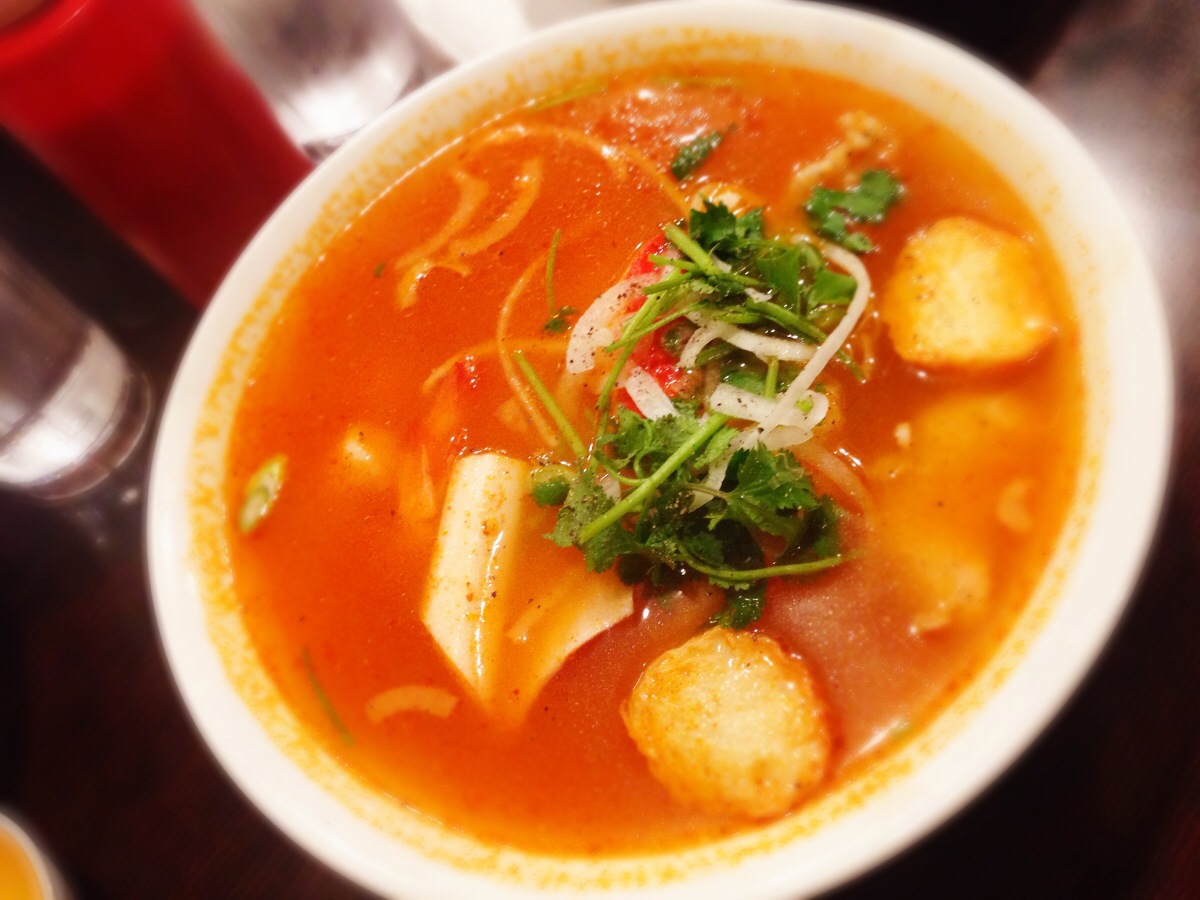 I had a couple sips of the broth from Justine's beef pho. I think they have truly nailed the most important test for any pho place, and made a beautifully velvety broth.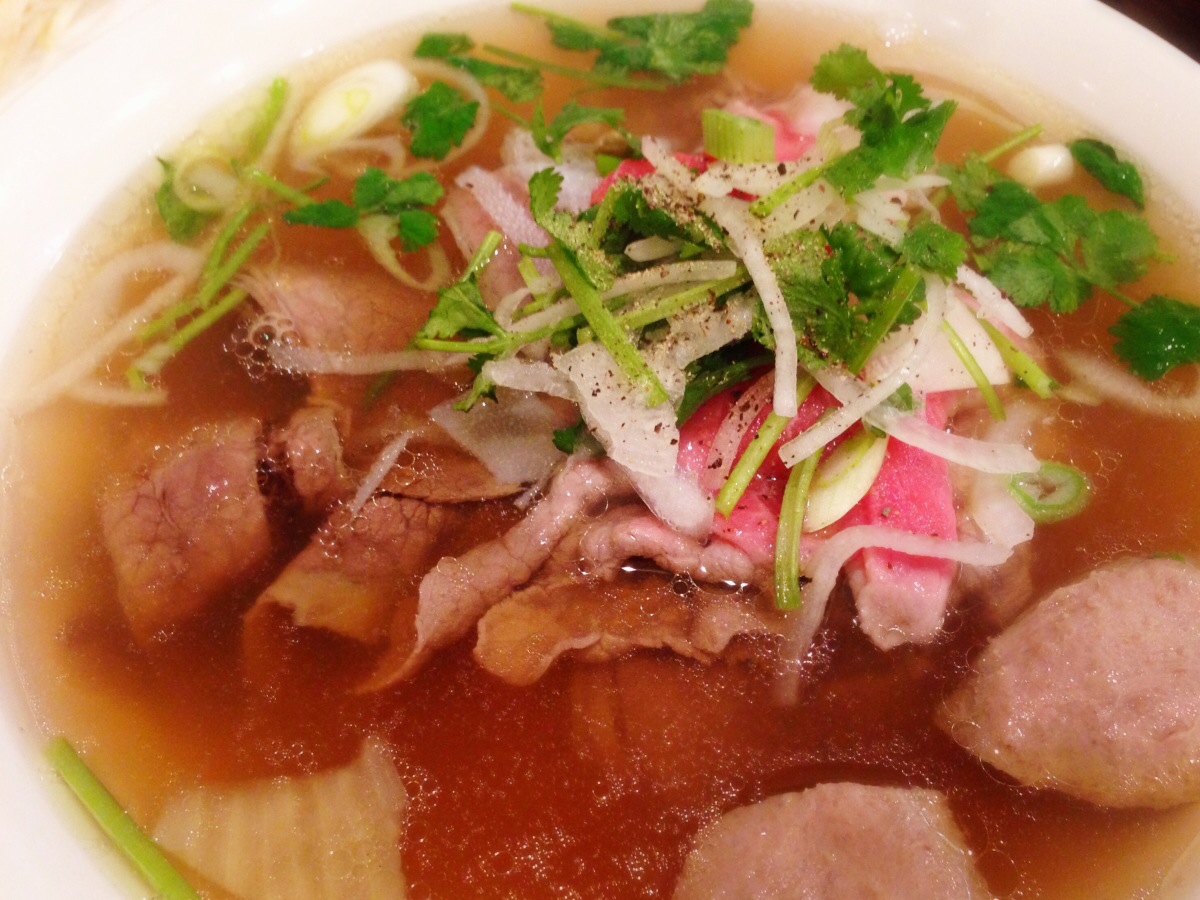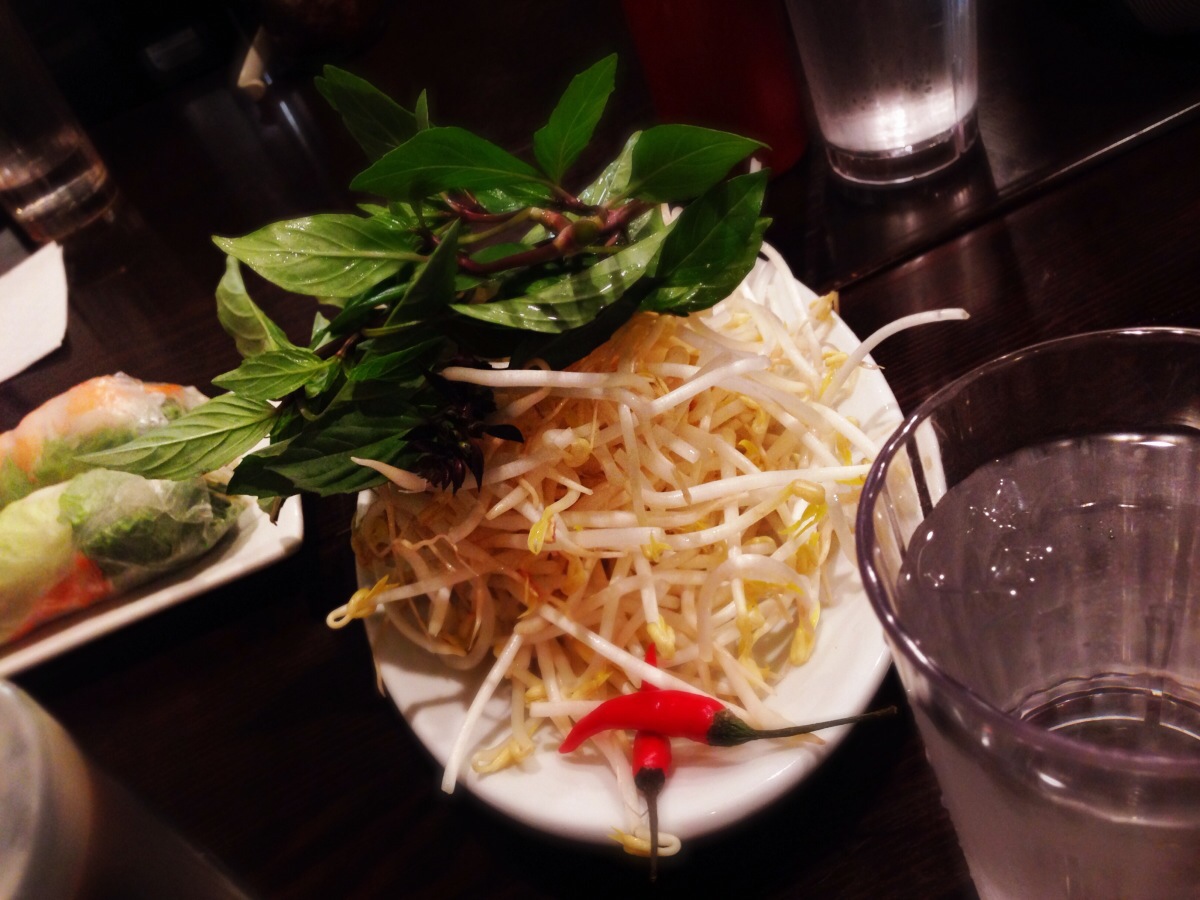 Yes thank goodness, we found the Pho Goodness! I'm definitely coming back here.
Map and other reviews: