When Jane asked me where to meet for coffee, I was hoping to continue my quest of finding great bakeries in the city, a little project that I started with Ben. Jane suggested Acme Cafe, a popular laid-back hipster choice in Gastown for casual meals.
Across from the Woodward Building, and only 20 feet from Save On Meats, the cafe style diner was indeed in the hipster central. It was pretty retro inside – the high ceilings, the white walls, and small white tiles on the floor, all brightening up the whole open space. I found the design of the rounded bar very smart. It made the seating area in the bar look spacious and welcoming.
There was no dessert menu. We had to go to the front to pick our treats from a vibrantly colorful selection of cakes, pies, cookies, and other pastries displayed behind the glass, mostly North American classics, and quite different from the French/European baked goods that I had been sampling lately.
I took a bite of my Pecan Pie. Oh my gosh… Is this piece of pie sent from heaven? I swear I could hear the angels sing. And I just nexium best price couldn't stop talking about it for the next 5 minutes. Across the the able from me, Jane was giving me this biggest told-you-so smile.
The ratio of the ingredients in the filling could not be more perfect – it was neither too buttery nor too sugary, and the nuttiness and the vanilla aroma were present but subtle. The pecan toppings and crust added such scrumptious texture. And I had to give myself an applause – the added scoop of strawberry ice-cream paired impeccably with the pie, with a tiny touch of acidity from strawberry. It was probably the best pie eating experience in my life.
Jane's Banana and Nutella Pie was also brilliant. This would be a fantastic choice if you are craving for Banana and Nutella Crepe for dessert but looking for something more substantial.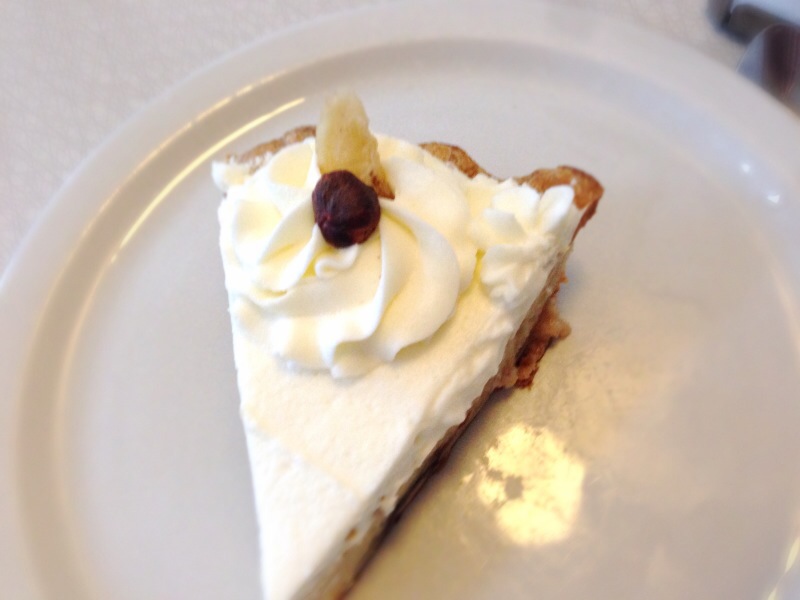 I think I am hooked. Now I'm really curious about what Acme Cafe could offer in their savory dishes! 🙂
Official website:
http://www.acmecafe.ca
Map and other reviews: