Moose Down Under is a fun and loud Aussie pub where you can see rugby or soccer on big screen TVs, and hear Aussie accents from a super friendly staff. I used to go there quite often when I first started my job in the area.  I went out for lunch with my coworkers almost everyday back then, and it was definitely on the top of our list.
I was pleased to see the Aussie Burger on the menu,  as I had not seen it for at least a couple years.  In fact, the burger used to look a bit sloppy (which I didn't mind because it was delicious), but now it looks absolutely fabulous – a beautiful fried egg with a golden yolk rested on a juicy beef patty on one bun, and some gorgeous slices of pineapple, beet, and tomato neatly stacked on the other bun. It is by far the most perfect looking sunny-side-up I have seen in my life. It reminds me of my Halloween costume. (See the picture at the bottom.)
The beef patty was juicy and tasty, and so were the other components in the burger.  Although I had trouble eating the burger gracefully when I was taking big bites on the whole stack or burger goodness, I just didn't care much about the mess because this burger was so darn good!   Seriously even the fries were so perfectly cooked, seasoned, and picture ready for food magazine. What's going on here? What kind of burger magic are they conjuring to make this perfect plate of food? Or is it that food replicator from Star Trek has been invented?
Okay okay I will stop using the word 'perfect'.  It is just pub food as its best, hands down!
My coworker Gordon ordered a 6 oz Steak Sanger and some green salad on the side. Sanger is what Australians call a sandwich.  Gordon was very satisfied with this piece of medium done steak.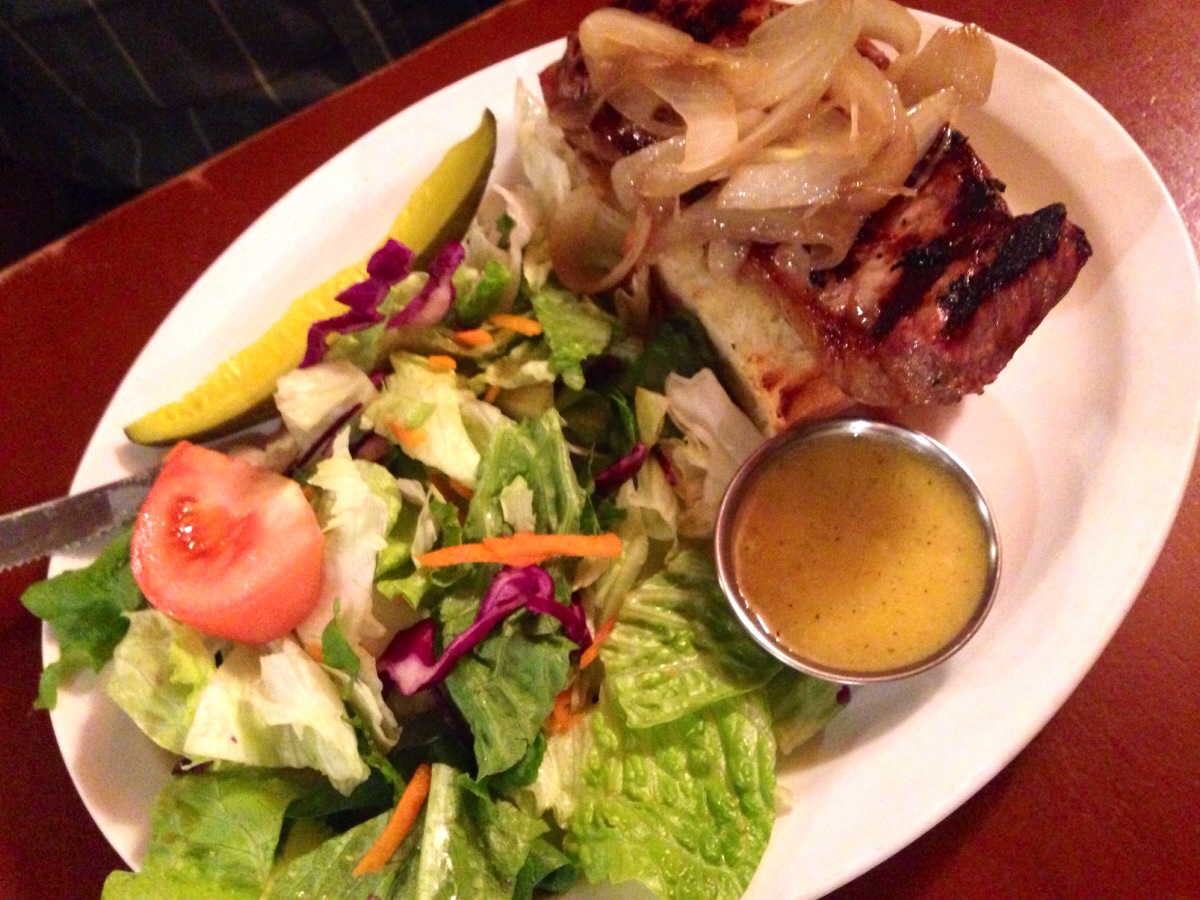 It is great to see Moose Down Under have perfected their signature dishes.  Having been around for years, they keep rewarding their loyal customers with constant improvements, and that is how a restaurant should run!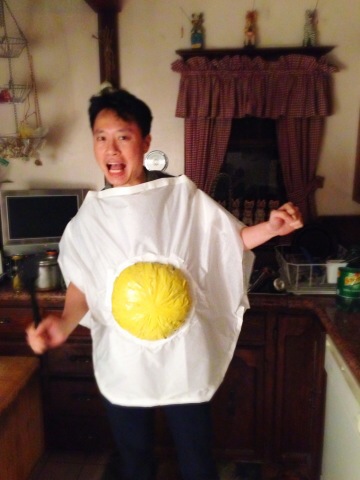 Official website:
http://moosesdownunder.com

Map and other reviews: