Pho Central indeed has a rather central location in the Davie Village, known as the 'gaybourhood' of the city, but also a busy foodie area in Downtown Vancouver with a ton of restaurants. After our Happy Hour drinks in English Bay on a Saturday, I came down here with my buddy Rick to grab some dinner .
It was a warm evening and we thought a pitcher of beer would be nice. It was nice to see they serve local beers like Red Truck Lager, brewed in East Vancouver.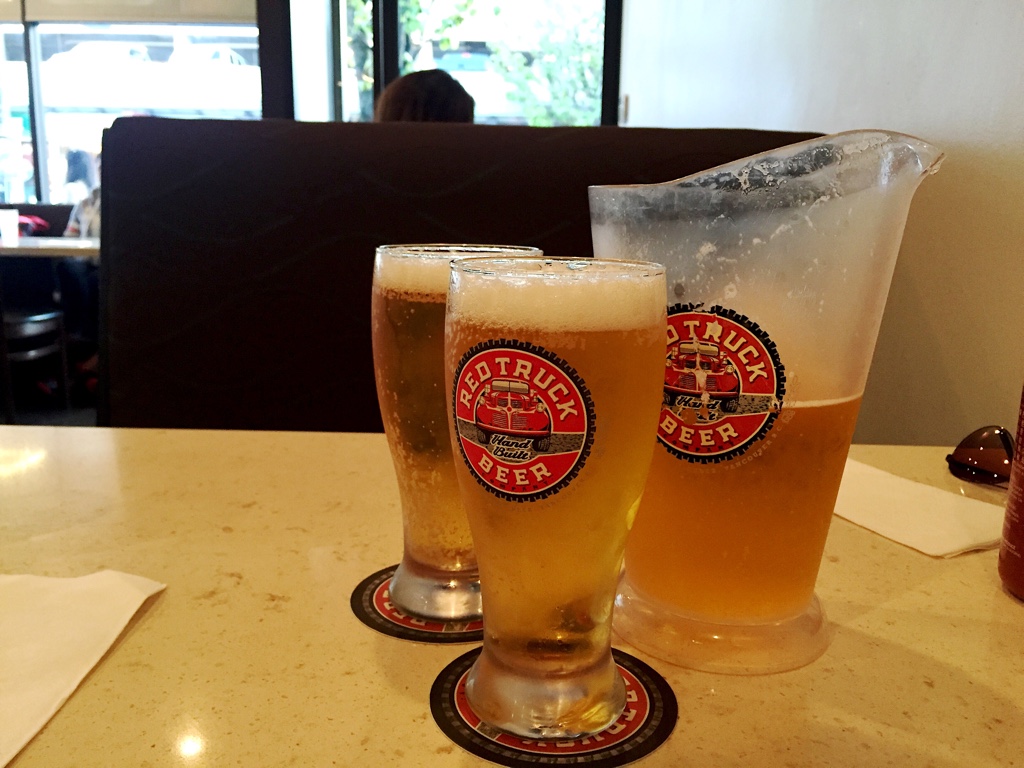 I thought a vermicelli dish would be a cool choice for the hot weather. A bowl of pho would be nice and light too, but since we had started drinking beer, we didn't want too much liquid in the tummy. My eyes were on the Bò Lá L?t, or the Betel Leave Wrapped Beef on Vermicelli ($9.50). I had this dish at Lotus in Richmond and absolutely loved it. Rick is always open-minded and adventurous for ethnic food, and he liked the sound of the dish after I described it.  So we both went for it.
When the food came, I was a little disappointed at how the beef  looked. The betal leaves had a much darker colour that's nearly black compared to the ones I had at Lotus. And taste wise, the lemongrass flavour was present in the beef, but the betel leaf flavour was a little off, and the beef was definitely over cooked. I saw the unpleasant look on Rick's face and felt sorry for what I had picked for him.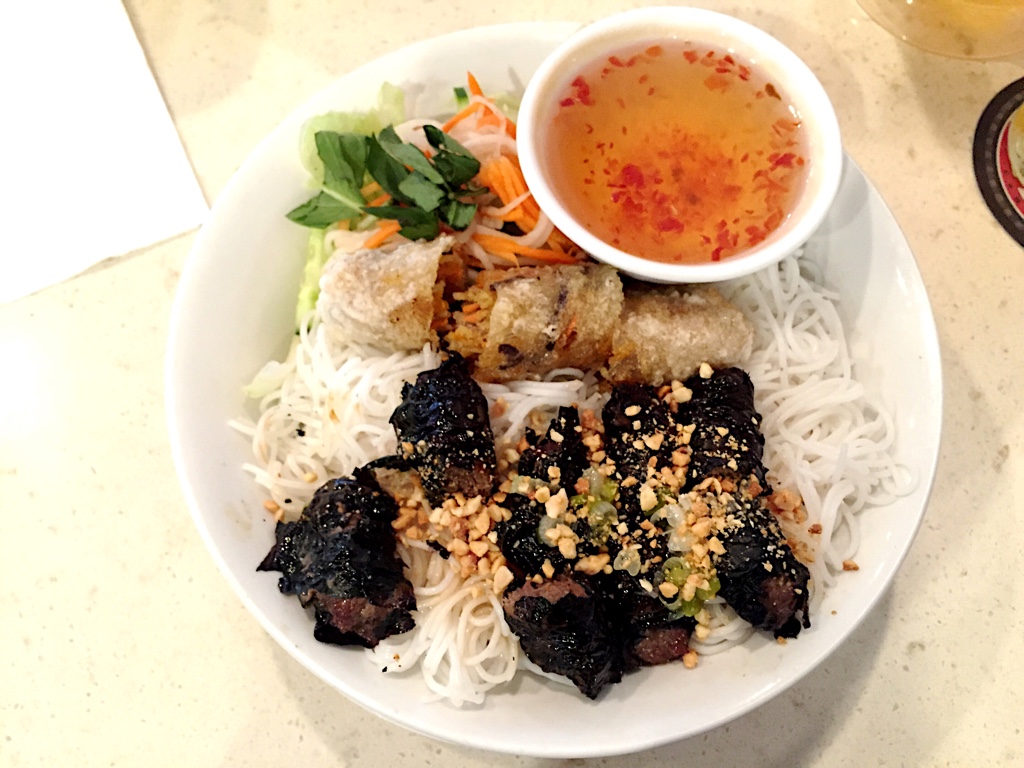 I understand that the Betel Leave Wrapped Beef on Vermicelli is quite an exotic choice, and it's probably not their most popular dish. But since it's on their menu, they should at least attempt to make it presentable and palatable.  As I would still probably come back here to try their popular dishes, I'm hoping they are putting more thoughts on this particular dish by making it better, or just getting rid of it.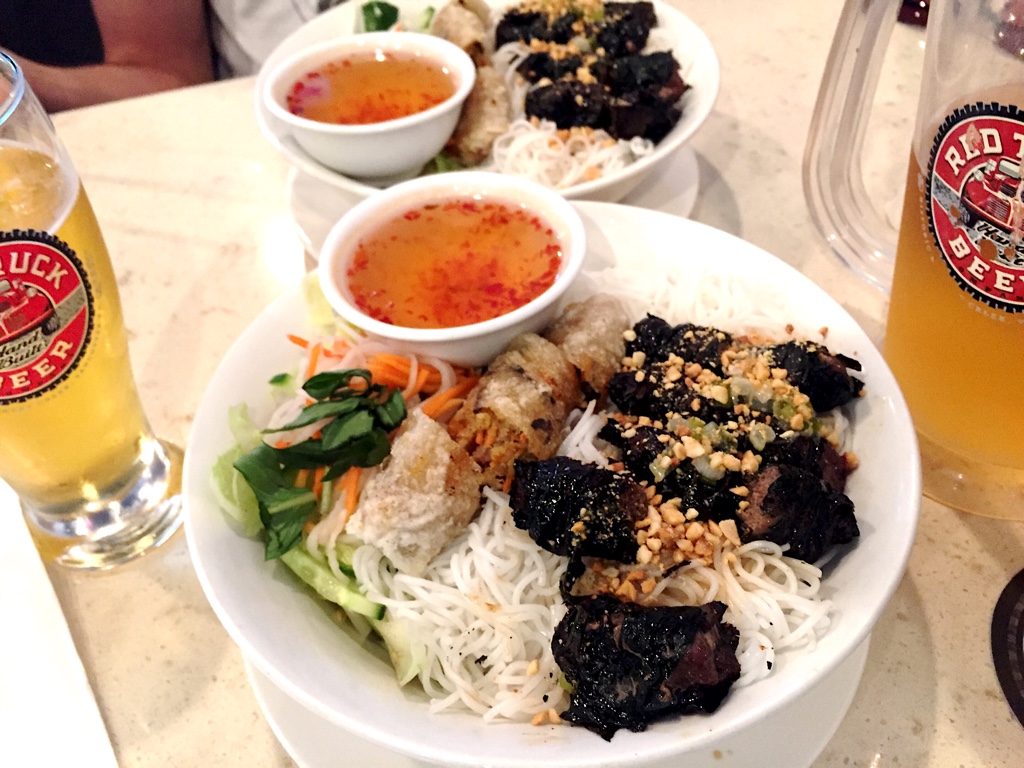 Facebook:

https://www.facebook.com/pages/Pho-Central-Restaurant/163680876993976
Menu and more reviews: