I took my Swiss friend Sean to Phnom Penh in Chinatown for lunch. And the place became an instant hit for him. It was 1:15pm Friday afternoon and the line-up was not too terrible. A 15-minute wait was definitely shorter than the ones during my previous visits to the restaurant.
I did not order the most popular dishes like Fried Chicken Wings, Marinated Beef Carpaccio, or Beef Luc Lac on Rice, but the dishes we got were just as fantastic.
I had always seen Hot and Sour Fish Hotpot on menu at any Vietnamese restaurant, and I finally got to try one this time. The fish hotpot was amazing. There were so many different flavours dancing in my mouth: the freshness of tomato, pine apple, bean sprout, and different kinds of chopped herbs, the perfectly cooked fish (red snapper I think) fillet moist and tender, the spiciness of chilli… It was quite the symphony on the palette.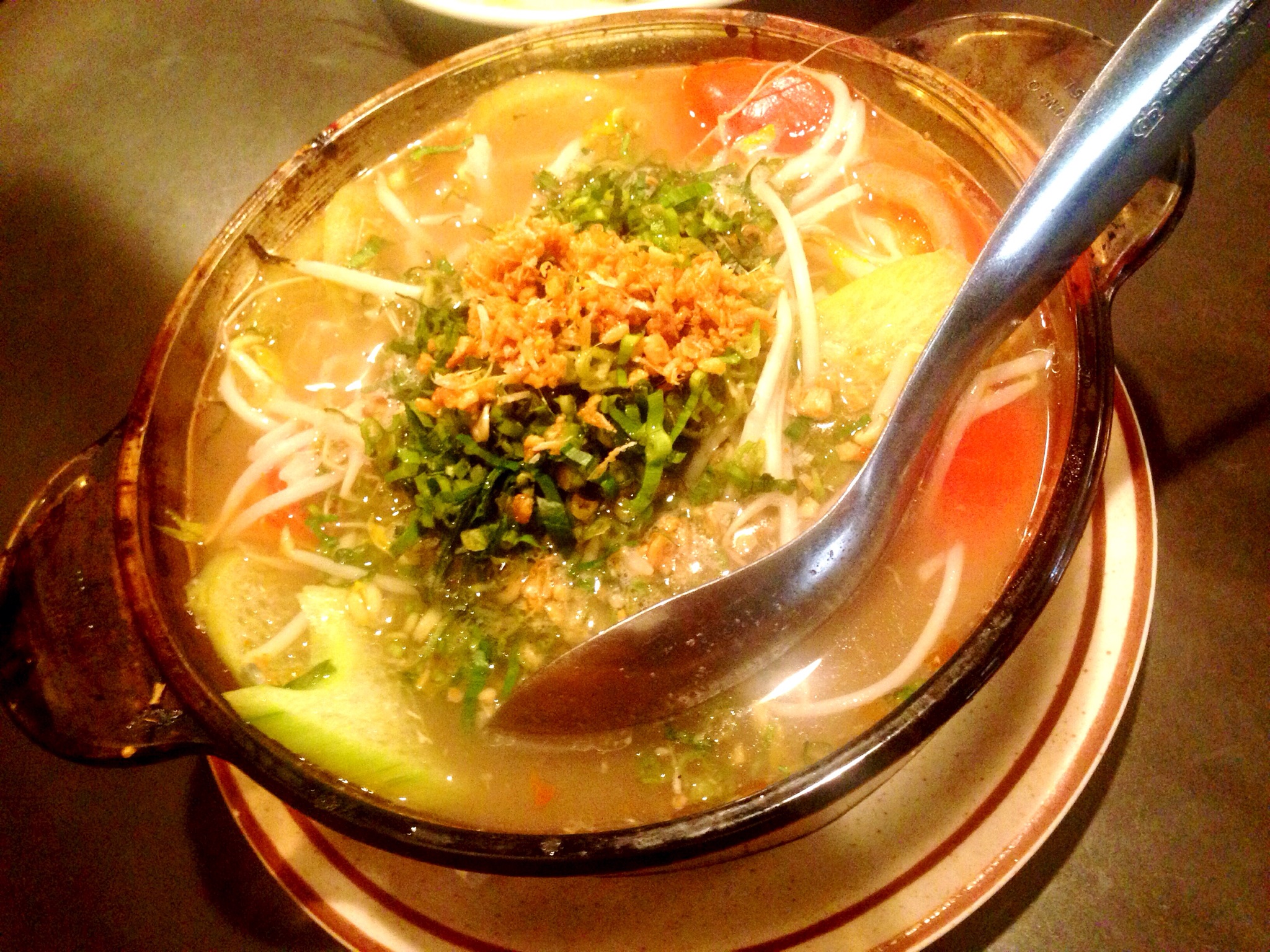 Dry noodle bowl was served with shrimp, pork, pork livers, and other fresh veggie ingredients. The sauce was delicious and was blinding everything together. Egg noodles were cooked perfectly and was very rich in flavours and texture. It also came with a little bowl of pork bone broth on the side.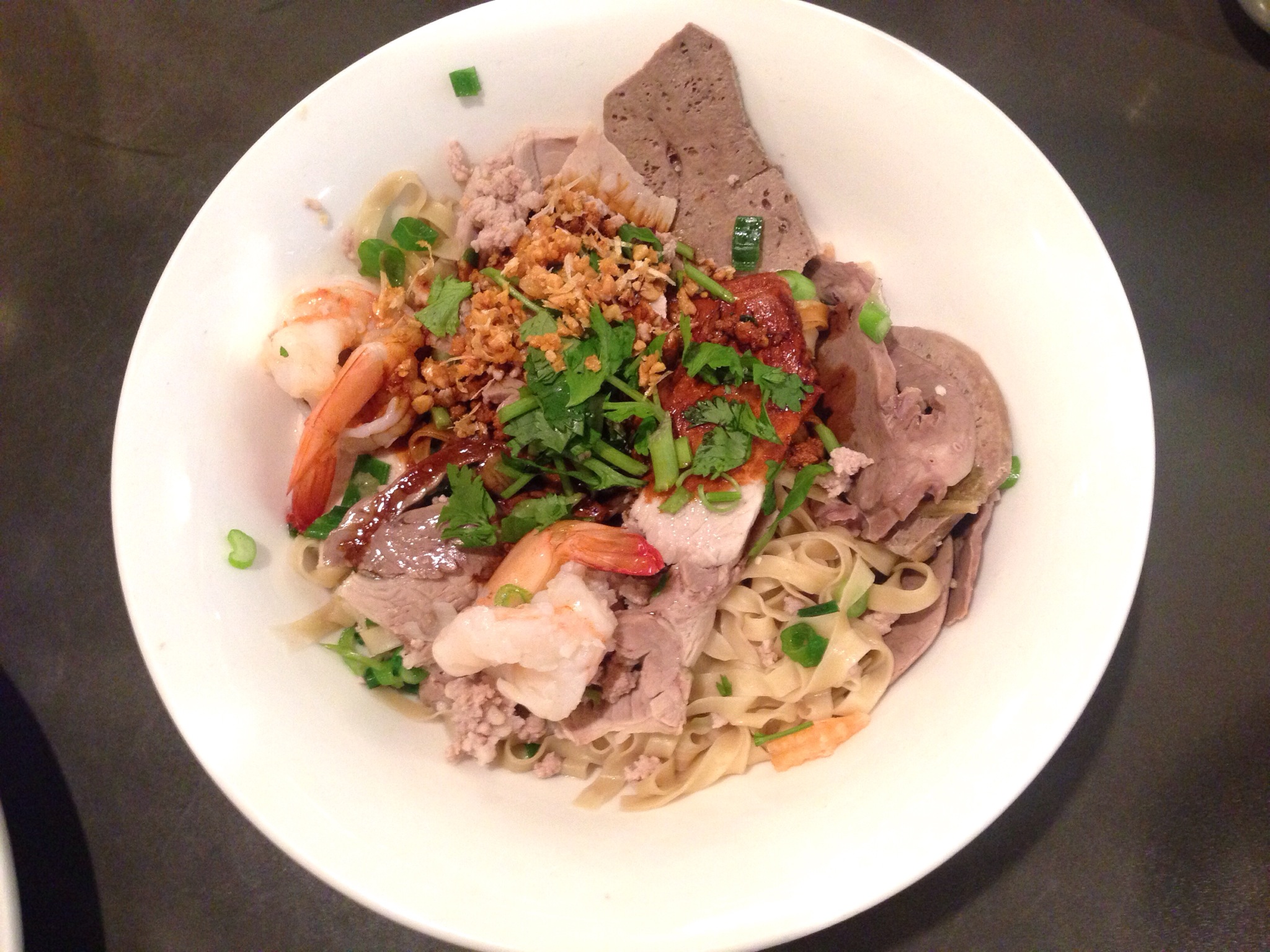 Vietnamese Steamed Roll is similar to the Chinese rice roll dish at dim sum, but the rolls are much smaller. I loved the delicate texture of the rice roll wrapping around some mushroom and minced pork. Although this dish definitely needs to be serve first before you get hit by the strong flavour notes from a dish like hot and sour hotpot.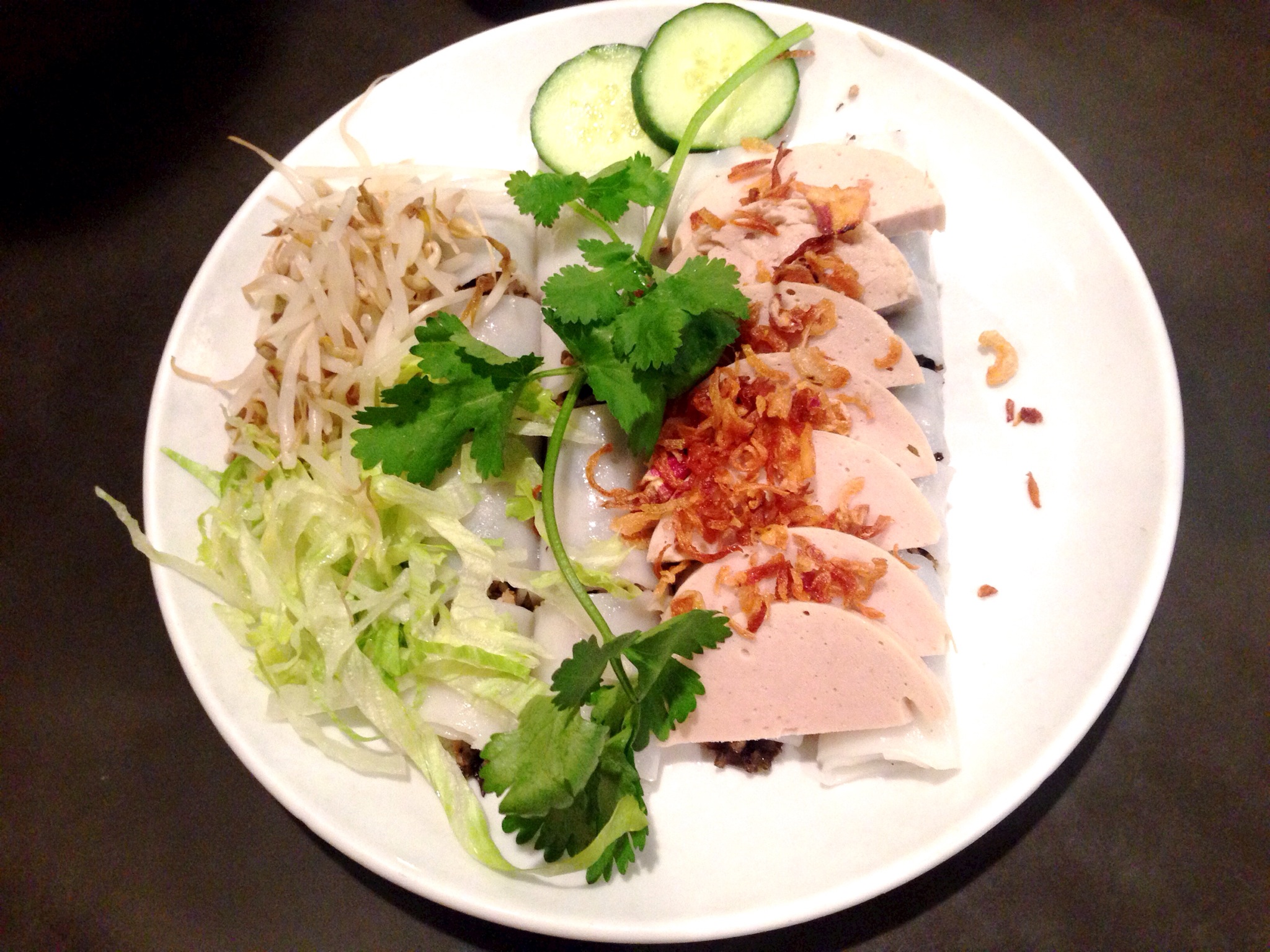 My latest experience at Phnom Penh again has proved why Phnom Penh is one of most popular restaurants in Vancouver.
Map and other reviews: