I came here with my old UBC friends for our monthly gather. We ended up getting 2 of their Peking Duck Dinner for 6 ($113.99).  It sounds a little strange to have Peking Duck at a Korean restaurant, but apparently, the chef was trained in Beijing for the craft of making Peking BBQ Duck. I was curious and looking forward to the dining experience with Korean cuisine blending with Chinese.
The Peking Duck Dinner includes the following:
Whole Peking Duck – Duck with Pancakes
Korean BBQ Ribs
Seafood Pancake
Korean Dumplings, or Japchae (Pan Fried Sweet Potato Noodles), or Rice Sausage
Duck Meat Hot Pot with Hand-cut Noodles, or Duck Meat Congee
Like most of the Korean BBQ restaurants, the Banchan plates (small side dishes) were served before the main dishes came. They looked and tasted pretty standard here.
As the star of the evening, the Carved Peking BBQ Duck with Pancakes came out pretty quickly. I wish the chef had shown us the whole duck before having it carved up. The chef carved the duck in the traditional Beijing style, with each slice with equal parts of skin and meat.  Peking Duck is a popular dish in a lot of Cantonese restaurants in Vancouver. But for the Cantonese style, the carved pieces are mostly just skin as they want the diners to taste the crispiness of the skin.  However, the duck pieces here on the plate aren't perfectly presented as a lot of skin was missing, and the color was not as vibrant as expected. The issue was with the duck skin because it was not crispy enough, which was a little bit of a letdown for me. And I have to say I'd rather prefer the Cantonese style Peking Duck that I had before.
The rest of the dishes were pretty decent, however.
The Seafood Pancake was seasoned and cooked nicely. The right amount of egg was used and added a really pleasant savoury flavour to it.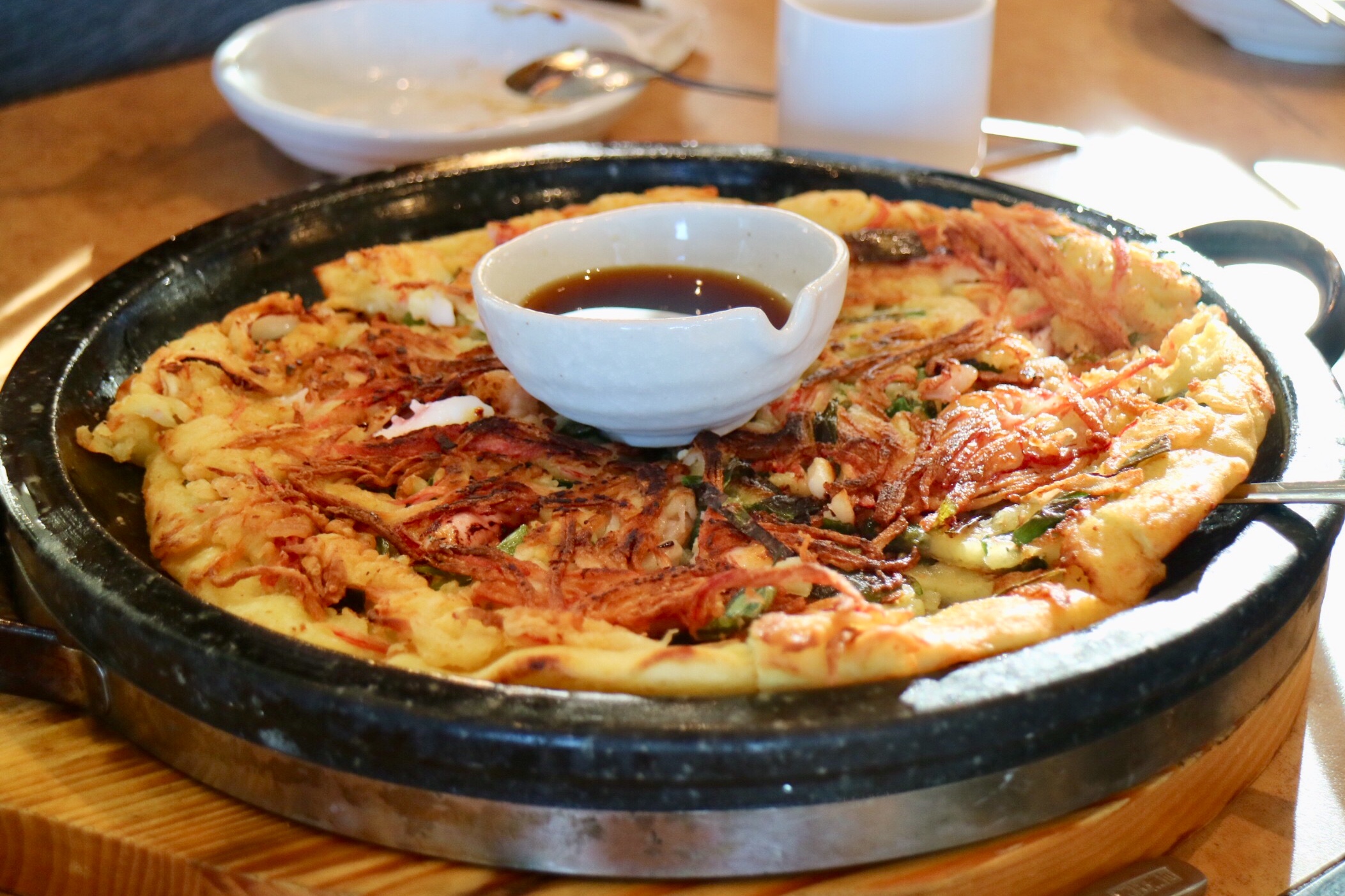 The Korean BBQ Ribs were moist and succulent, as I found them easily overcooked and burnt at other Korean spots.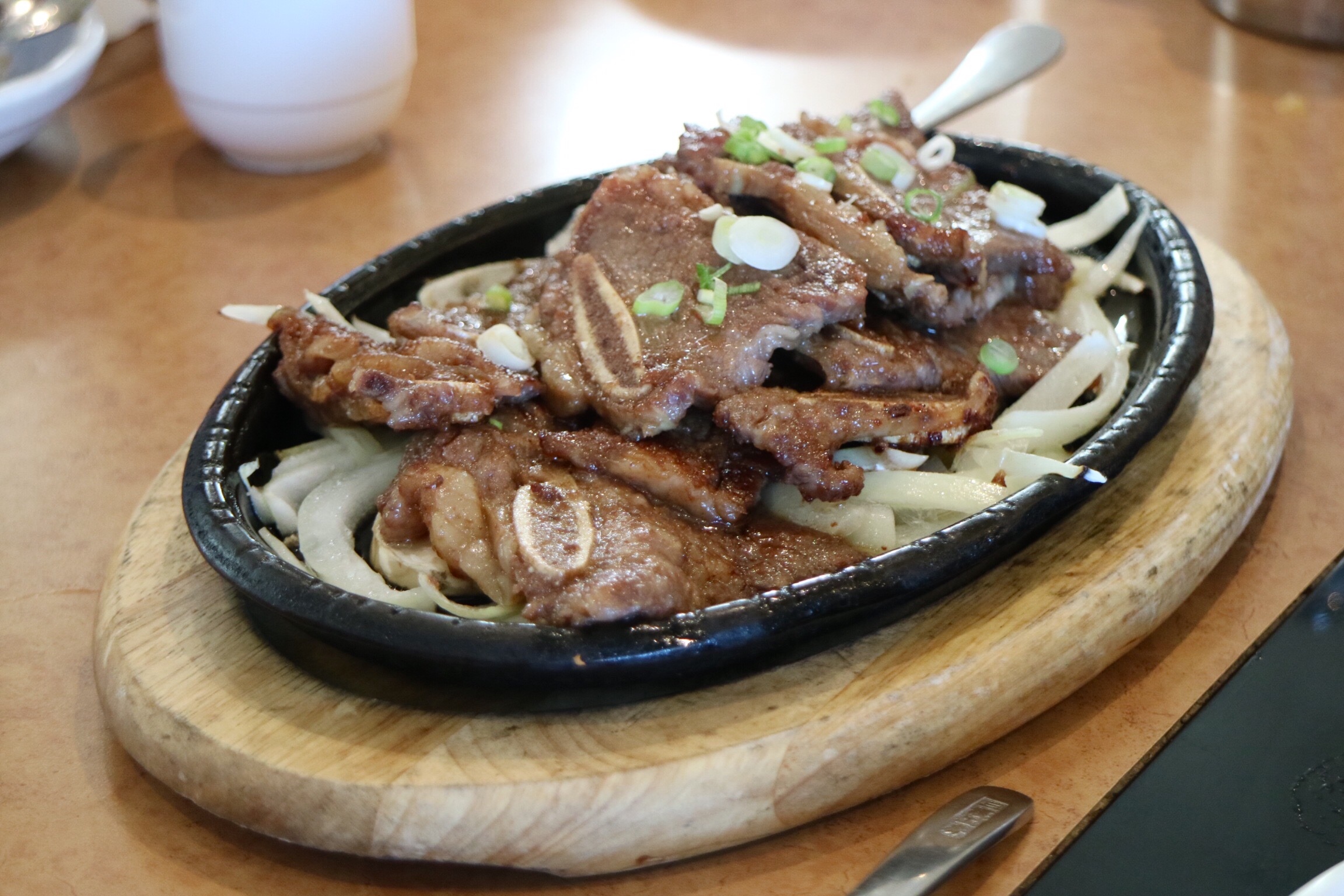 I liked that they had put a lot of crunchy fresh vegetables in the Japchae, and it was refreshing.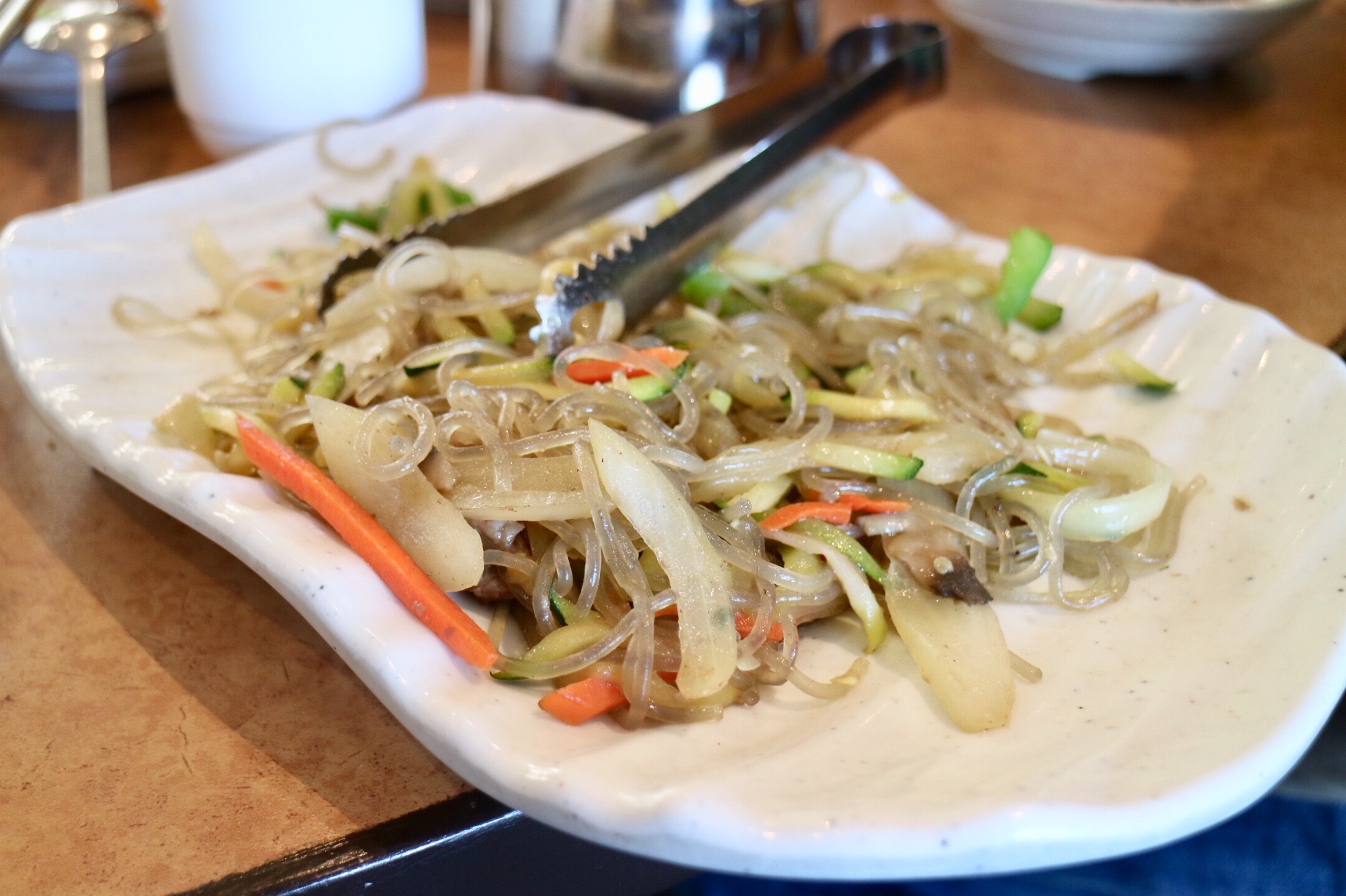 They used the leftover duck meat and bones to make the broth for the Duck Hot Pot, and the hand cut noodles had absorbed the nice flavour in the broth.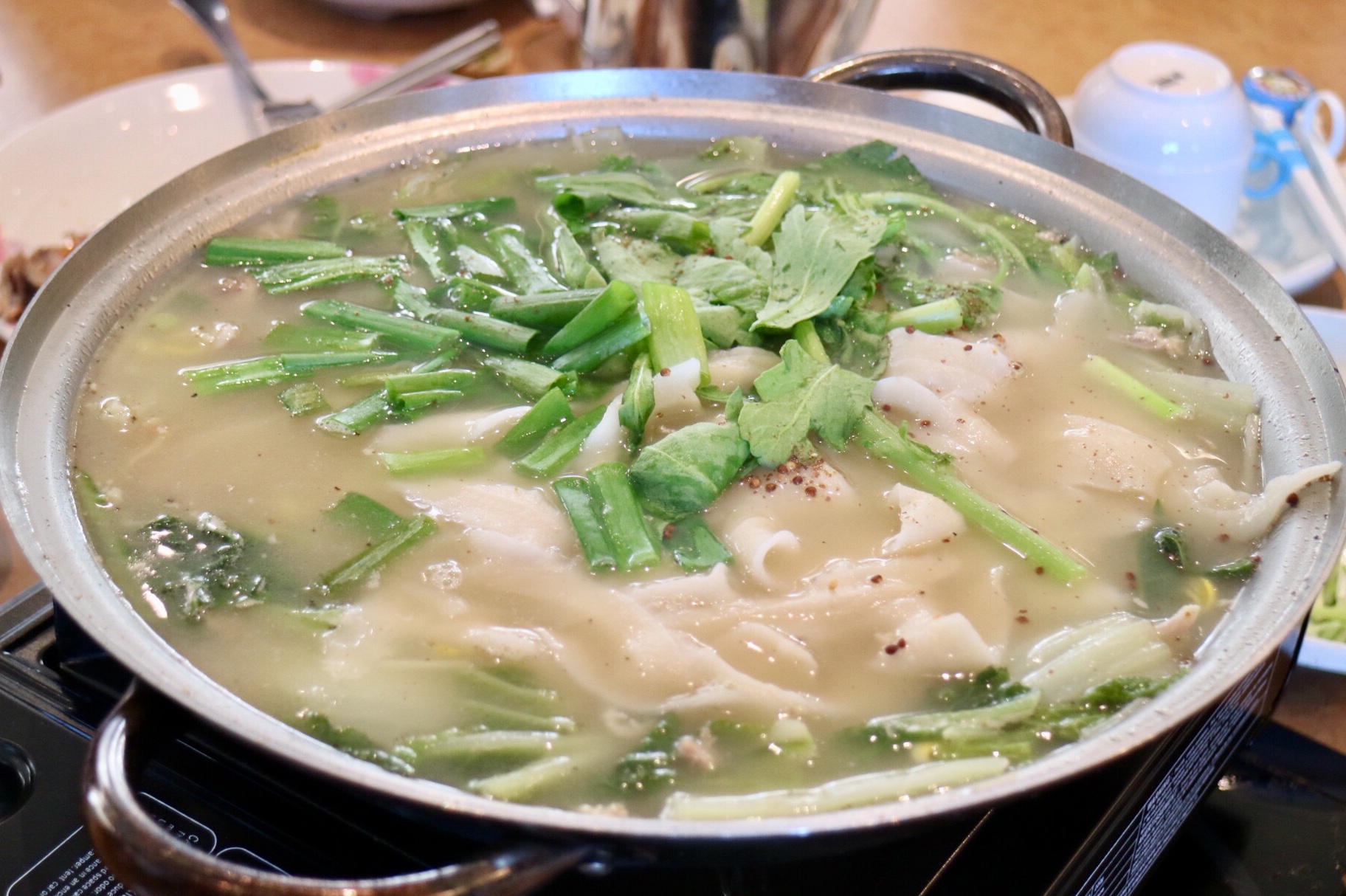 After we finished, I found the Carved Peking Duck served on the table next to us look way better than ours. Although the other dishes of the Duck dinner set were good, I wish they had served us a better Peking Duck. Without the star dish, the whole dining experience was somewhat a letdown.
Website and menu:
More reviews:
Location: