The visit to L'Abattoir marked another great stop during our Gastown Cocktail Crawl, proving that a cocktail crawl can be such a fantastic way of checking out the best restaurants in one neighbourhood in one night.
Located in the center of Gastown and next to the historic Blood Alley, the site was built in the 19th century and was once part of a meatpacking district, hence the name L'Abattoir.  And everything here showcases the vibrant characters of Gastown, a home for the hip and the hipsters.  The place is a giant loft with red bricks and wood. While the bar is on the ground level, most of the dining area is upstairs.
We were offered a basket of bread and breadsticks after we told them about our cocktail crawl adventure.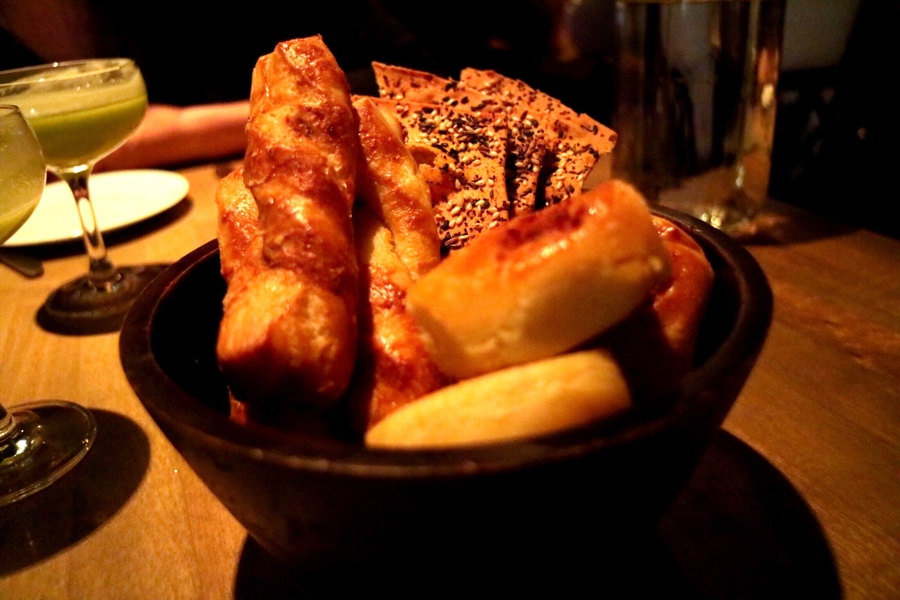 Food Wench decided to order for all 3 of us and we were all getting the Avocado Gimlet ($15). Inspired by a rosemary gimlet, a popular cocktail featuring gin, Lillet Blanc, citrus and fresh herb, the creamy avocado adds a sweet richness to the drink, although not as rich as an avocado shake. The fun part of getting the same drink is bringing 3 complete different cocktail personalities together – the boldness (Food Wench), the aromatic (me), and the fruity & pleasant (Maggi).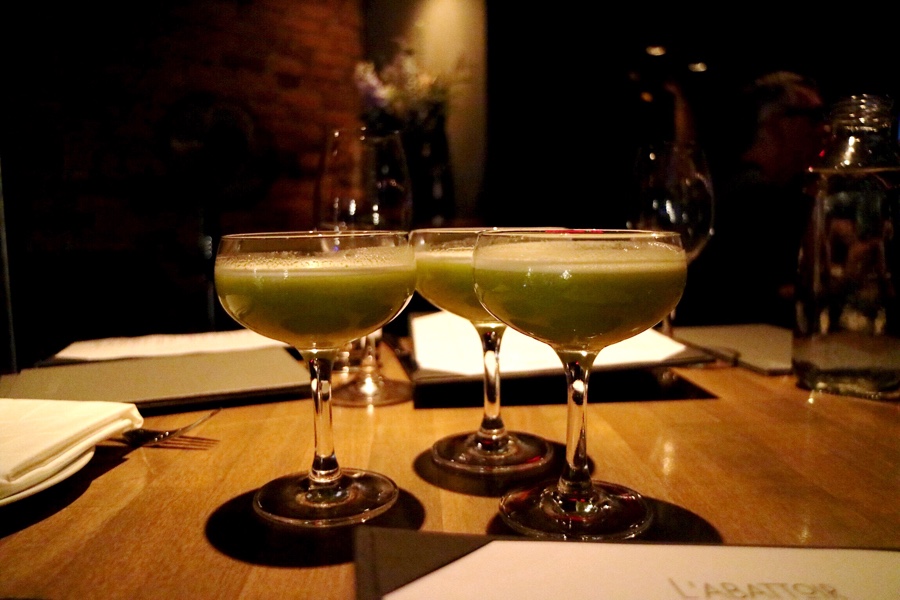 For the shared plate, Pan-Fried Veal Sweetbreads on Toast ($8.50, reg $17) with pickled shallots, and sauce gribiche with veal tongue. The sweetbread was perfectly cooked.  Feeling very delicate on my tongue, and it was also moist and creamy, pairing well with the creamy cocktail.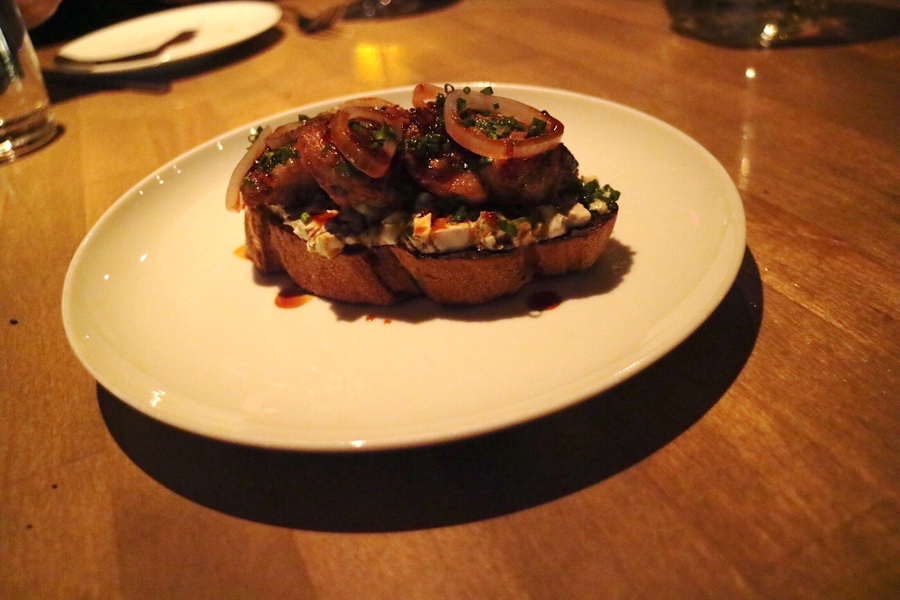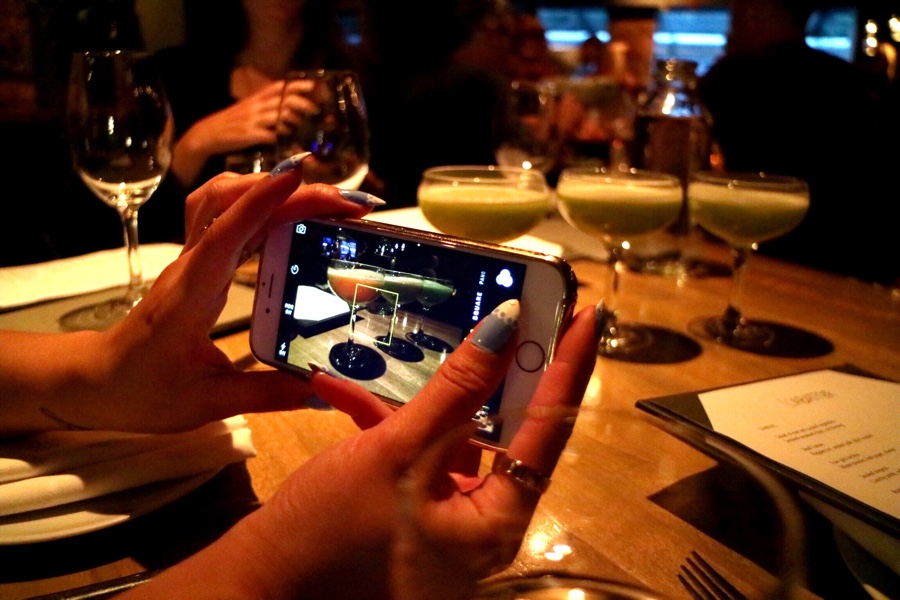 It was another successful stop for our Gastown Cocktail Crawl, with a taste of French cuisine in a hip and beautiful ambiance. The Avocado Gimlet paired with the Pan-fried Sweetbreads on Toast offered me a nice dosage of sensory pleasure for this memorable visit.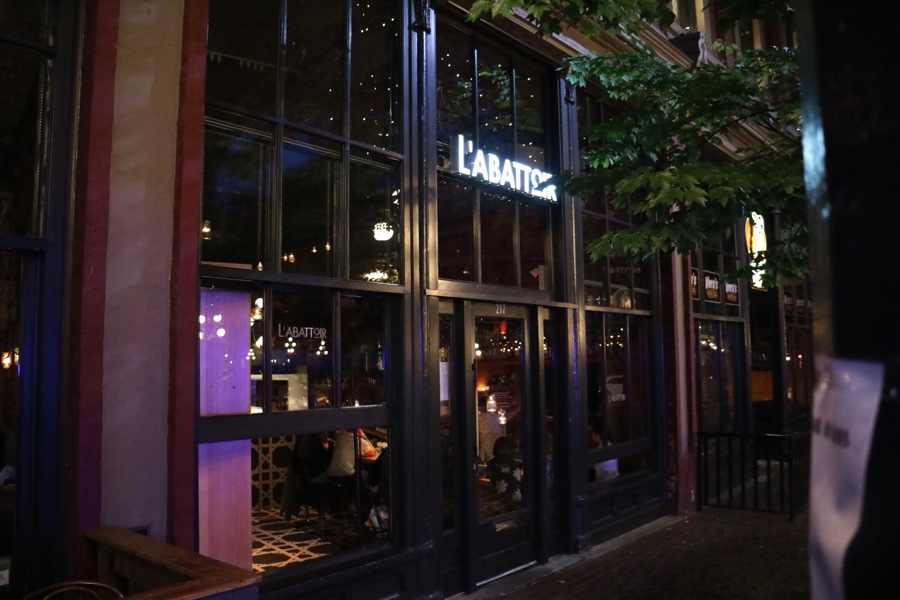 The other Gastown Cocktail Crawl stops:
Website and menu:
More reviews:
Location: