Opened at 3010 Cambie Street in less than 6 months ago, Passion8 Dessert Cafe has been THE DESSERT SHOP all over social media. Everyone seems to be captivated by the visually stunning dessert creations here, especially the Snow Mountains made of snow-like shaved ice and other colourful and tasty components. So I decided to take my date, a dessert lover, for a visit here.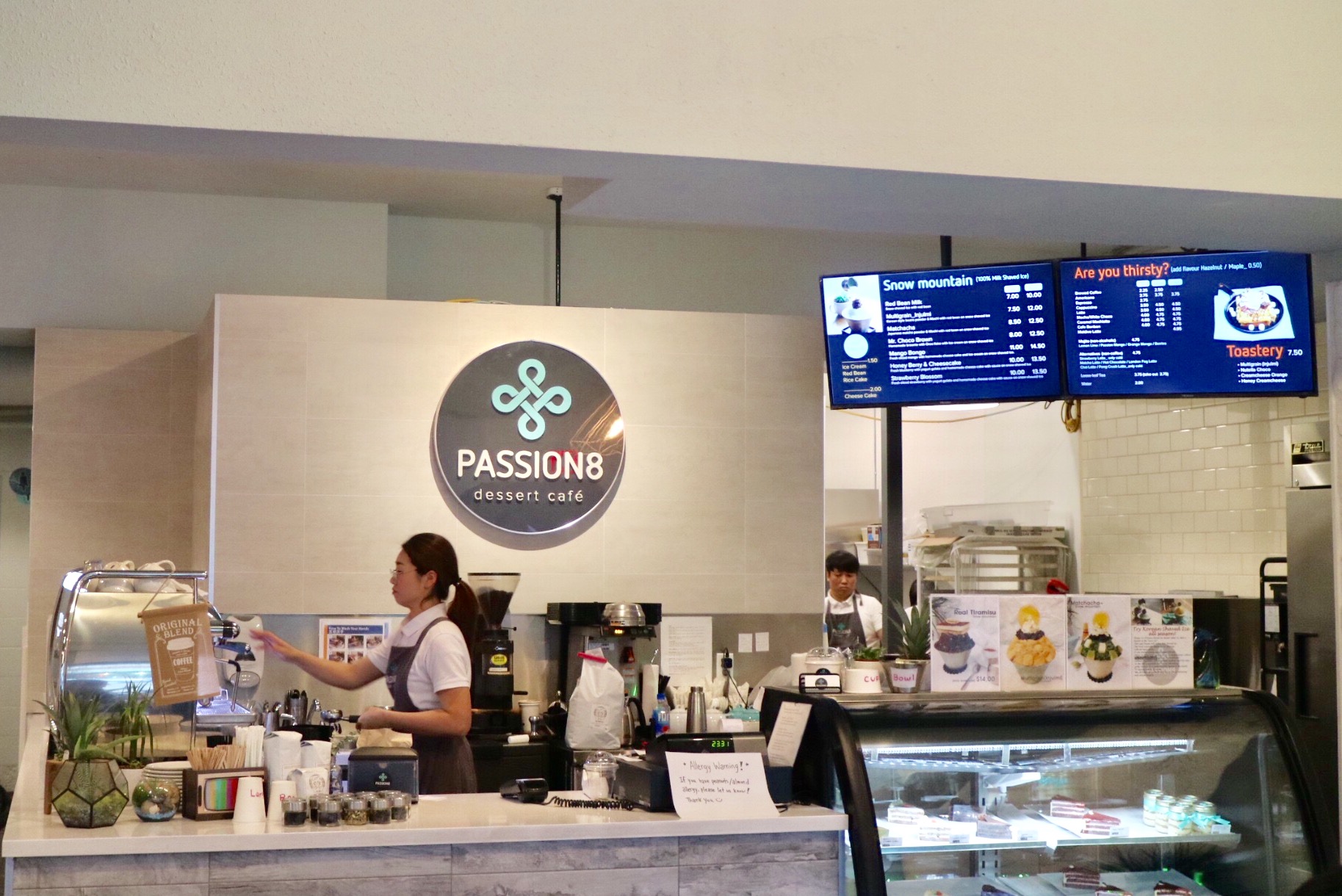 Besides the shaved ice "snow" desserts, they also serve warmer dishes such as the toasteries and the pan cronut of various flavour inspirations.  For beverages, they offer a variety of coffee drinks, hot or cold, and some very pretty looking mocktails as well.
We tried the Maldive Latte ($4.95), with 3 clearly separated colour layers of espresso, white and blue, mimicking the white sand beach and the blue ocean –  all the gorgeous things you see on a Maldive vacation.  The iced latte itself was pleasant and not overly sweet.  The "Passion Manage" Mojito  ($4.75) was a bigger winner for me as I was loving the exotic and refreshing flavours of passion fruit and mango.  And again the visuals of the drink was impressive, with the bubbly soda layered on top of a vibrant orange coloured layer of real mango juice. It would be super awesome if this is made into a real rum cocktail in my opinion. 😛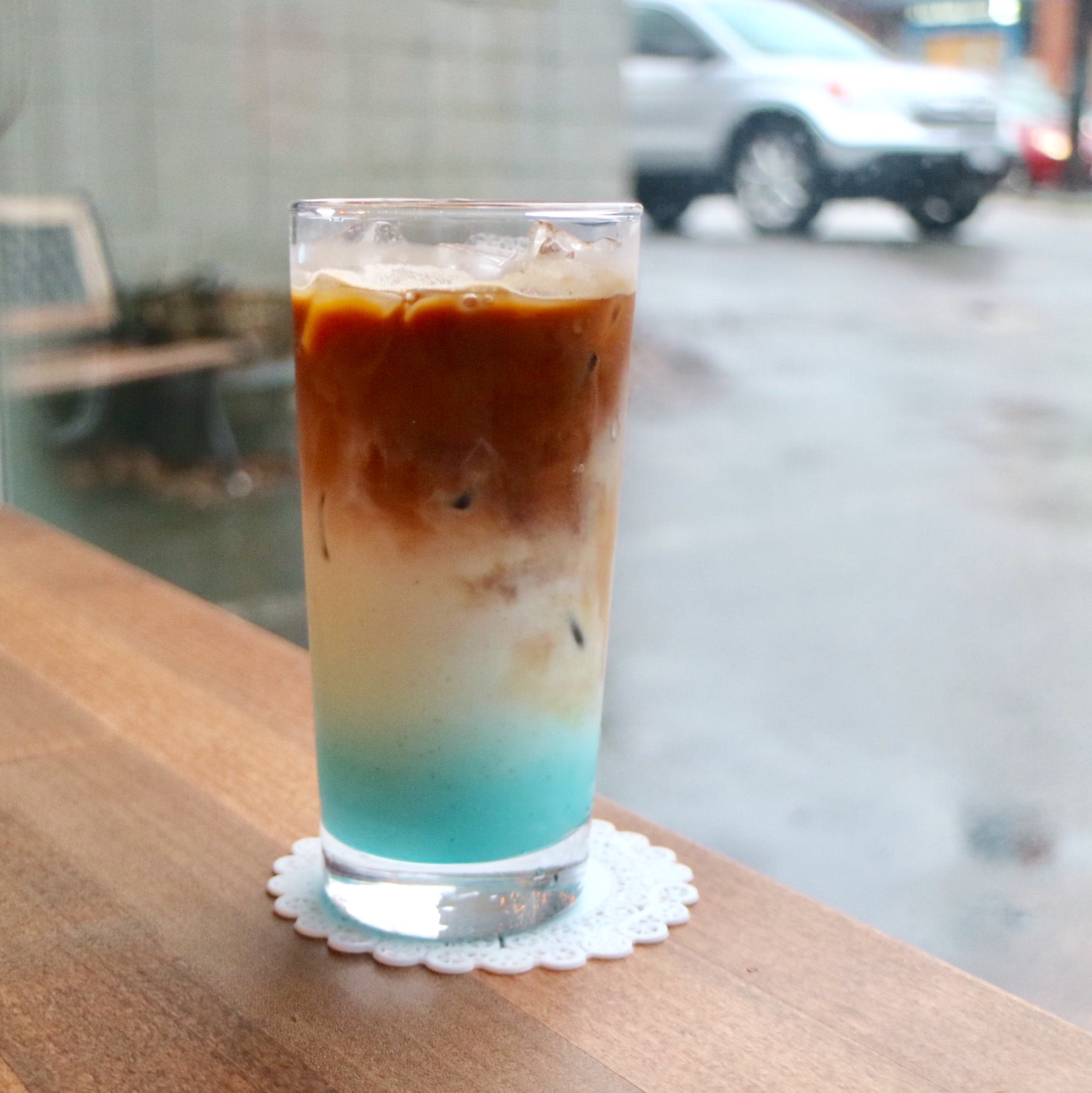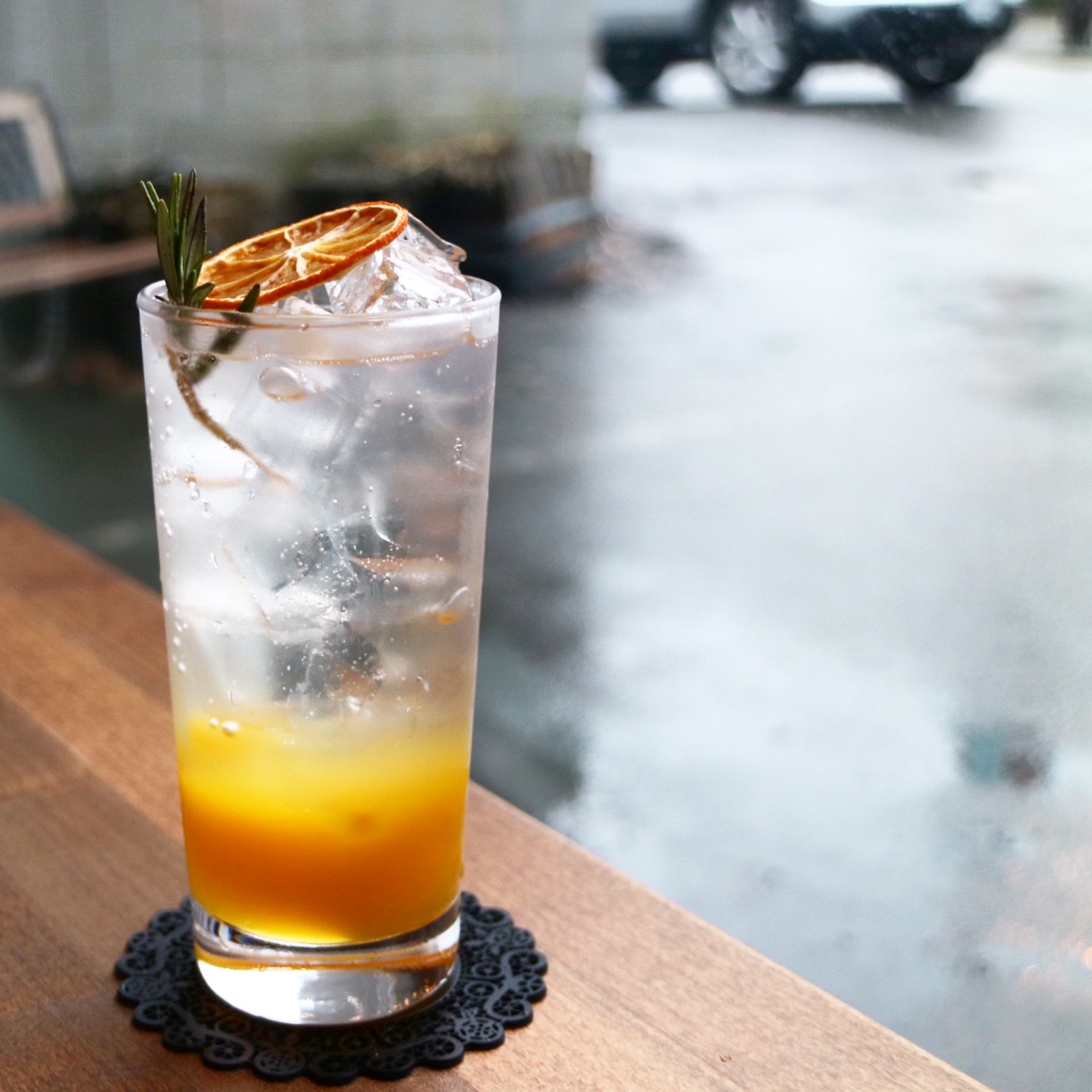 And it was time for us to share a sweet and romantic moment enjoying the "Matchacha" Snow Mountain ($14) in a large bowl.  As impressive as how the dish was plated, with the finely shaved ice or the "snow" covered with Japanese matcha powder, mochi squares, sweetened red bean paste, frozen yoghurt and crushed almonds, and garnished with a dried orange slice, the texture of the "snow" was just perfect being smooth and fluffy, and the sweetness was extremely pleasant.  The whole dessert was so light and we finished the whole thing in no time.  What a delectable treat!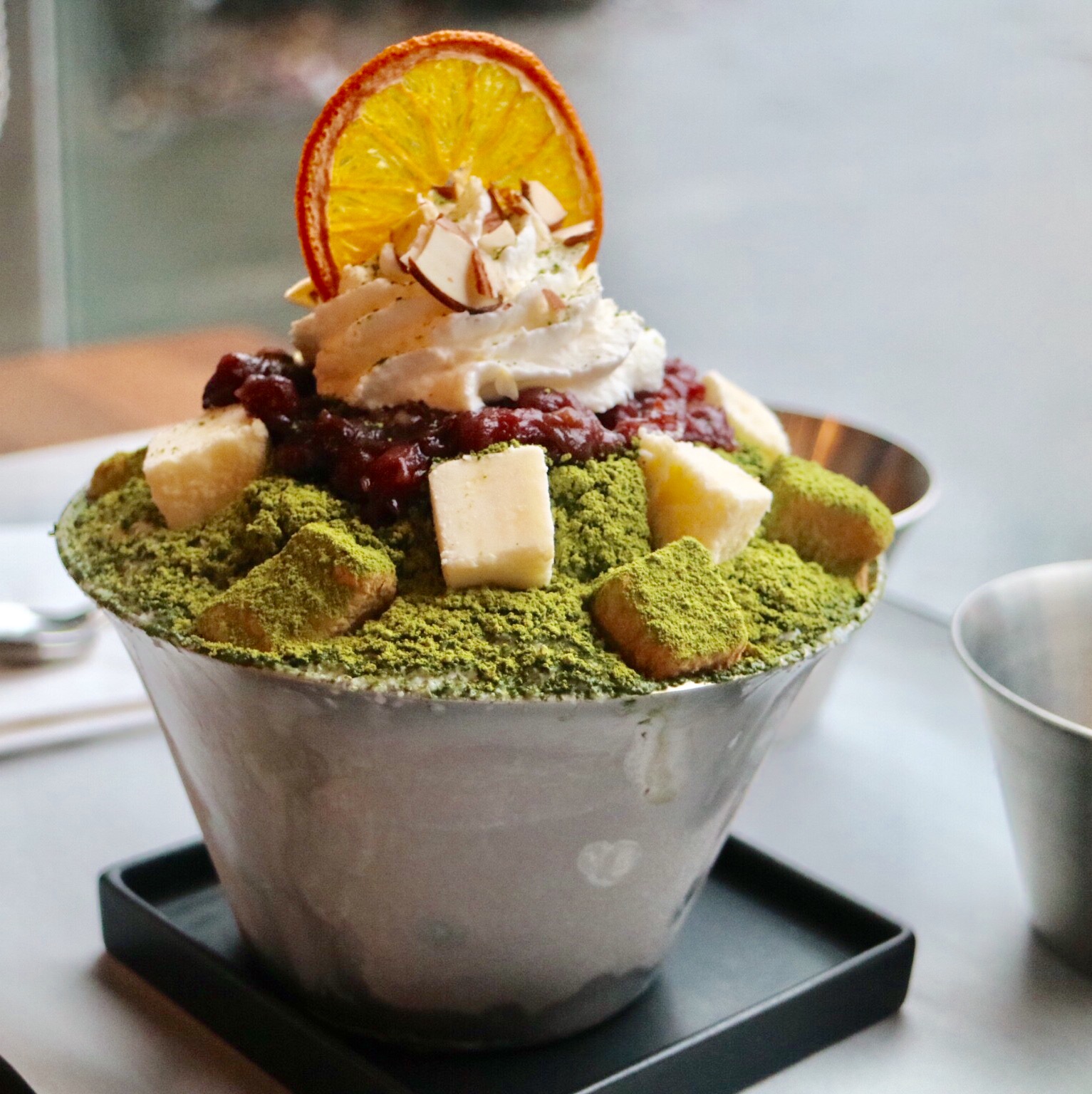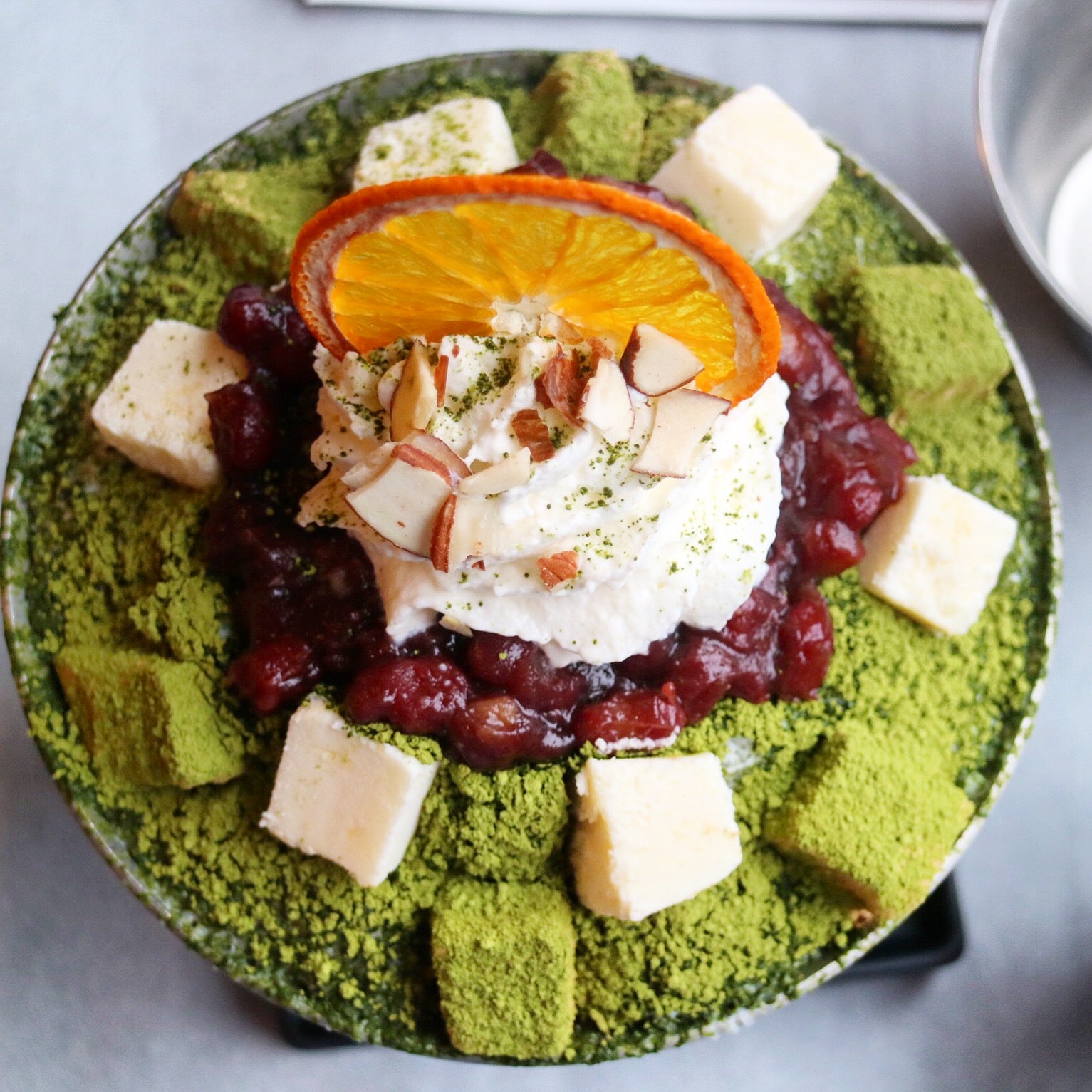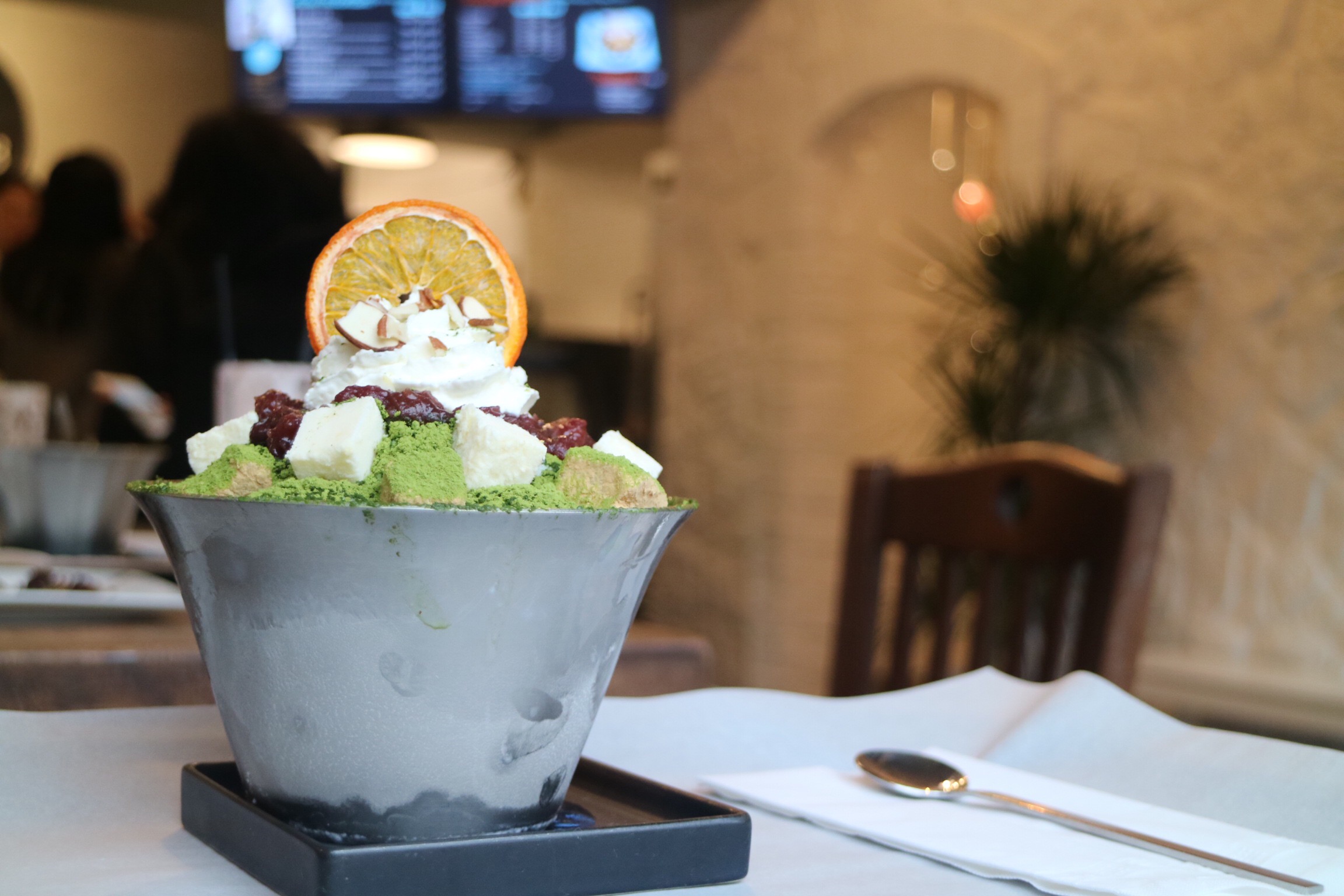 The Matchacha experience at Passion8 was incredibly fun, given the fact that I'm never super crazy about desserts. The last time when I was truly impressed with both presentation and taste of a dessert, it was at Mosquito in Gastown a while ago.  I'm definitely coming back to try more of their Snow Mountains and Toasteries.
Website and menu:
More reviews:
Location: