I had always wanted to stay at one of the pod or capsule hotels in Japan. However, my very first pod accommodation experience just happened in Canada recently. I had a media stay with Areta (@foodgressing) at the Pangea Pod Hotel in the heart of the Whistler Village.  As Canada's very first pod accommodation,  Pangea Pod Hotel opened in 2018 and was meant to fill Whistler's void between hostels and hotels with its clever design, prime location, and budget-friendly price point, something similar to the accommodation concept introduced in Japan.
Areta and I were going to the annual Araxi Longtable Dinner in Pemberton. Since it was a long drive from the city, we decided we should take the designated VIP Shuttle in Whistler to the dinner and stay in Whistler for the night after, without worrying about driving responsibly back to Vancouver late. And we are grateful that Pangea took us in as media guests.  We arrived in Whistler around 1 pm in the afternoon and were super excited to explore the pod hotel.
Parking
Pangea has 9 parking spots in a shared parking lot with other hotels. You have to make sure to secure a parking spot first before arrival. Here is the parking info.  Their check-in time is 4 pm but with a reserved spot you can park your car here, put the luggage, and enjoy other activities in the village if you arrive early.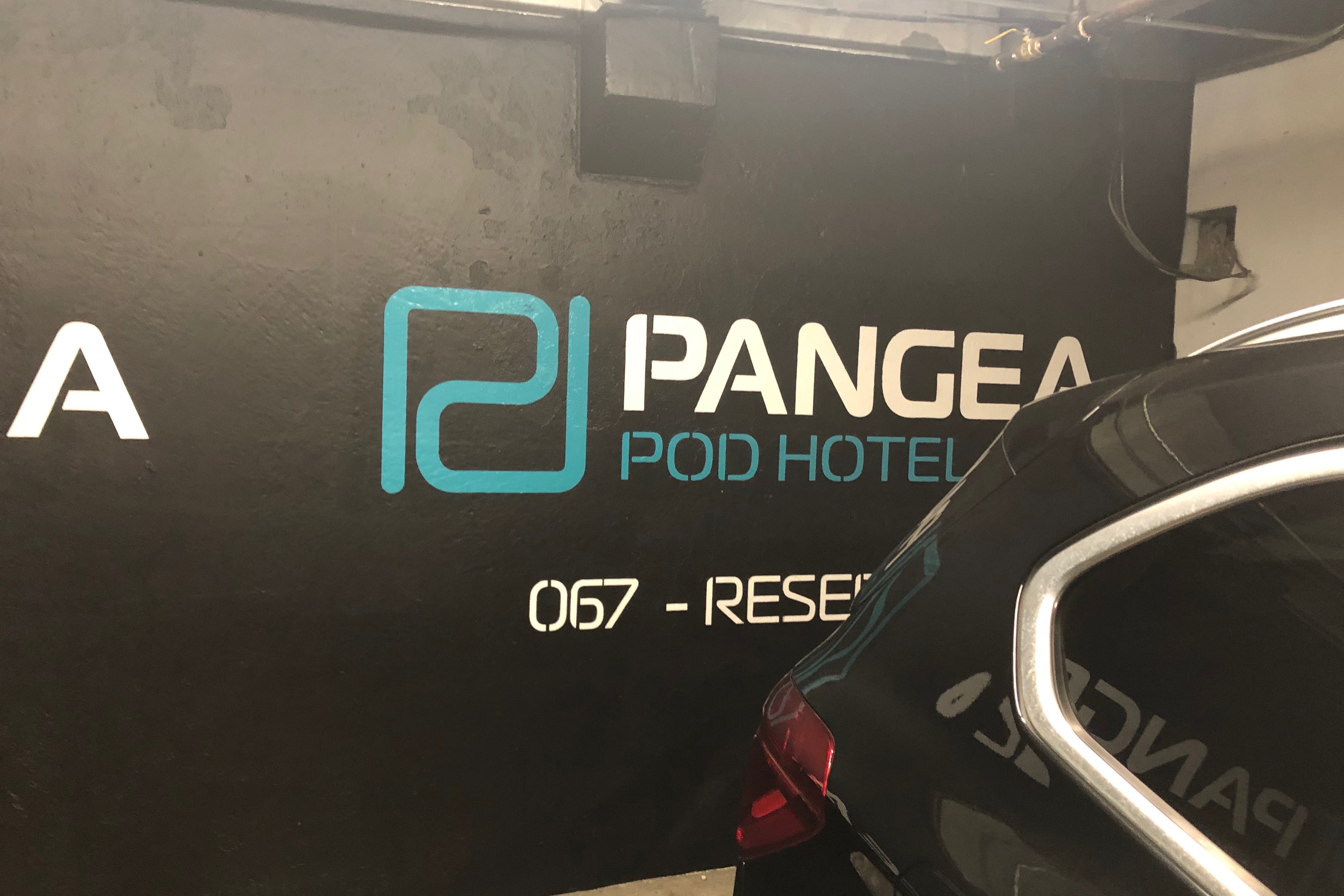 Check-in
Check-in is at 4 PM (16:00). But if you arrive early, you can just grab a drink in The Living Room or on The Rooftop Patio. Or there is still quite a bit time. You just leave your luggage with the front desk and explore the village before it is time.
Check-out is at 10 AM. But if you'd like to stay longer to ski or to bike in the morning,  they have two late check-out options available for purchase for a small fee,  at 1 PM and at 3 PM. These can be purchased at the custom check-in kiosks.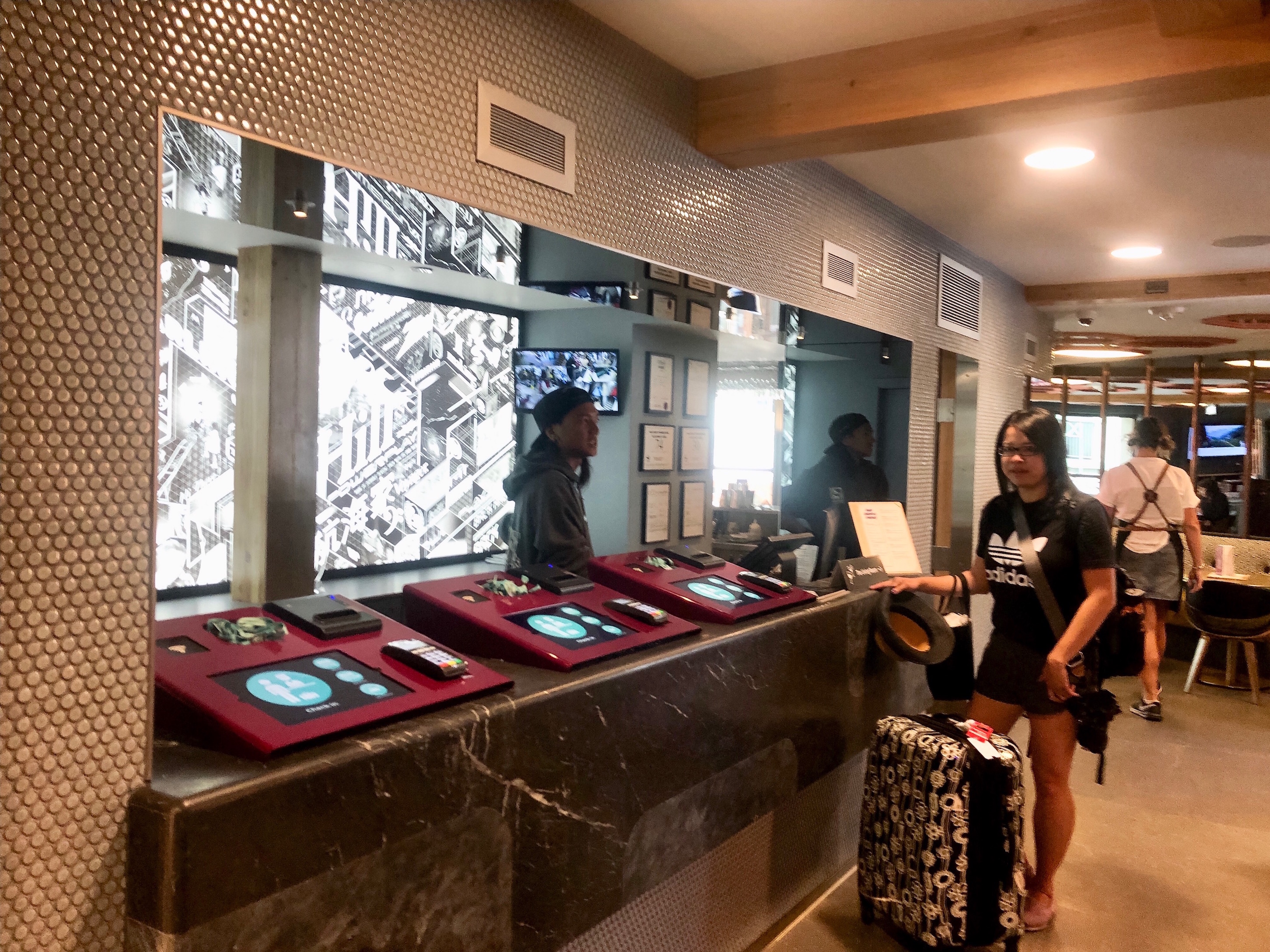 The Toy Box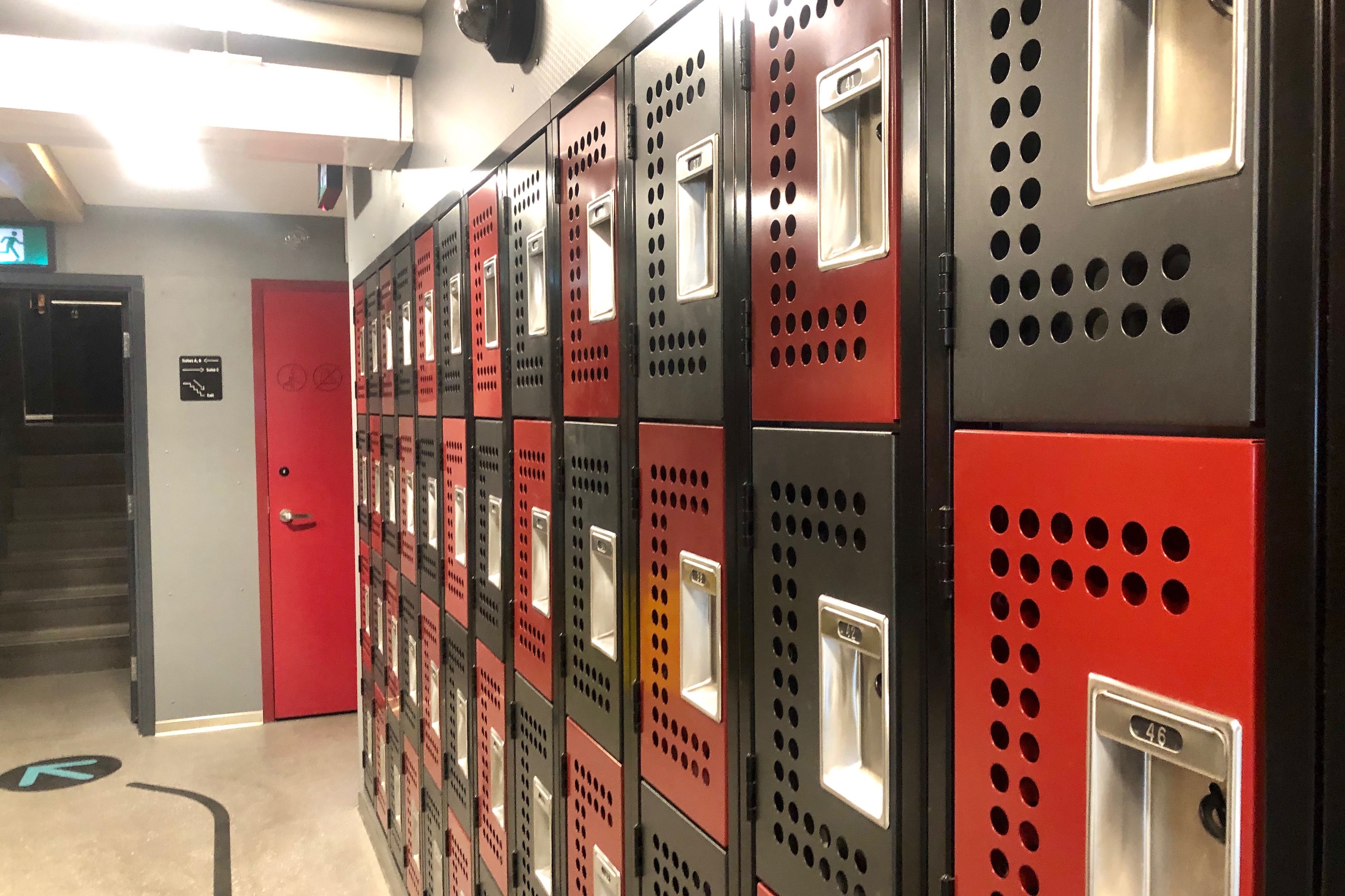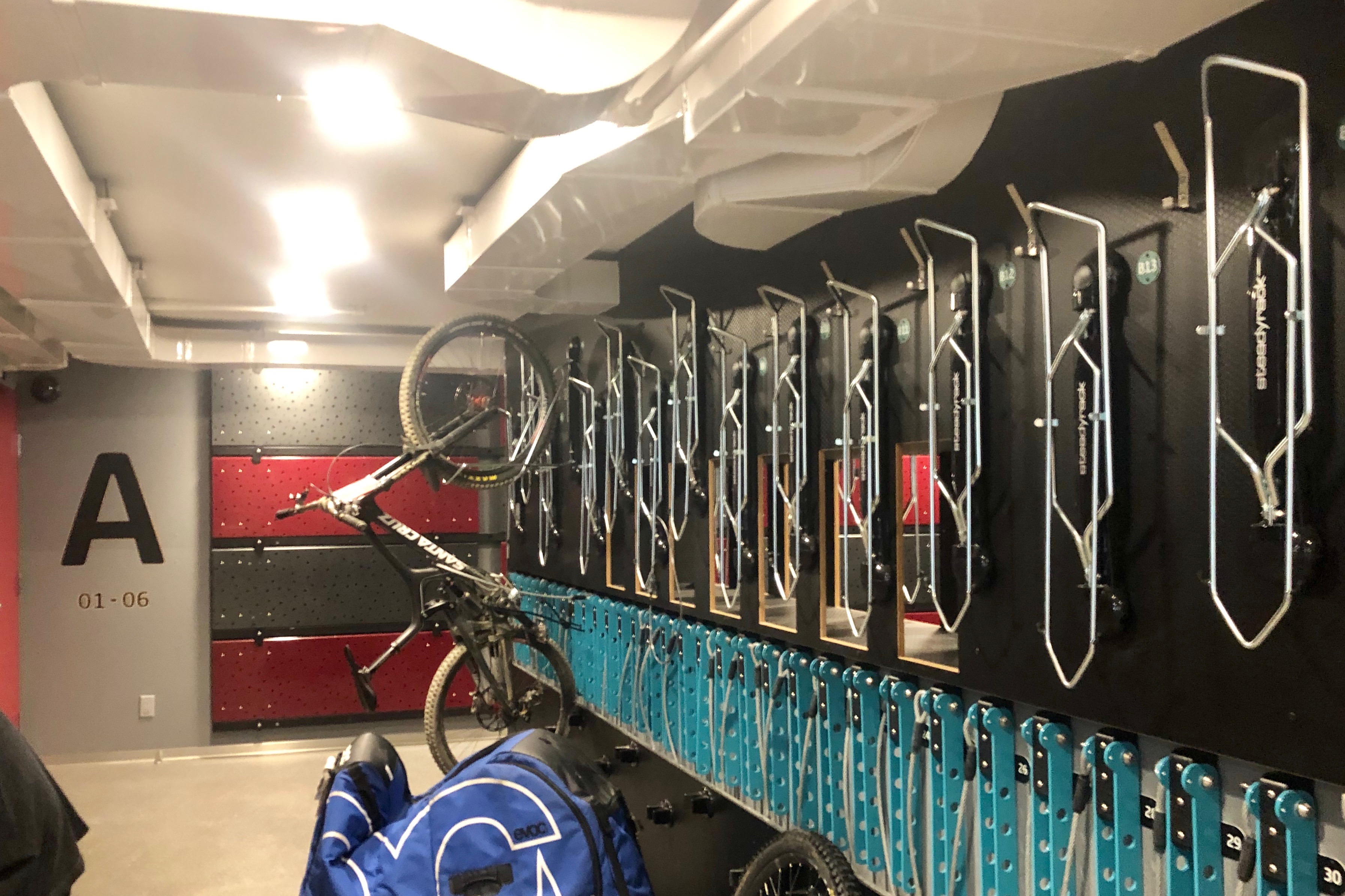 The Pods
We settled in our pods shortly after we checked in. This is not a Tokyo-style capsule hotel where mainly functions to help you get through the night with good sleep, but also makes you feel completely relaxed and comfortable with your surroundings. So comfort is the key element just as important as affordability. There is definitely much more room here than inside a capsule.  And there are many details that make you feel comfortable – natural wood finishes, comfy double mattresses, soft sheets, and sizable, fluffy pillows, as well as mirrors, fans, LED lighting and storage space like hangers, hooks, and shelves.  There's even art on the walls, just to remind you that you're staying in a boutique property.
There are 4 types of pods. Mezzanine, Front-entry, Side-entry, and Female-only.
We stayed at the Front-entry style pods, which is in the mid-price range. Although it is smaller than that of the Side-entry ones, making them narrower but longer, the benefit is that once you draw back your curtain you are further from "the rest of the world".  These are just a little bit more than the Mezzanine pods because of their longer length and integrated storage.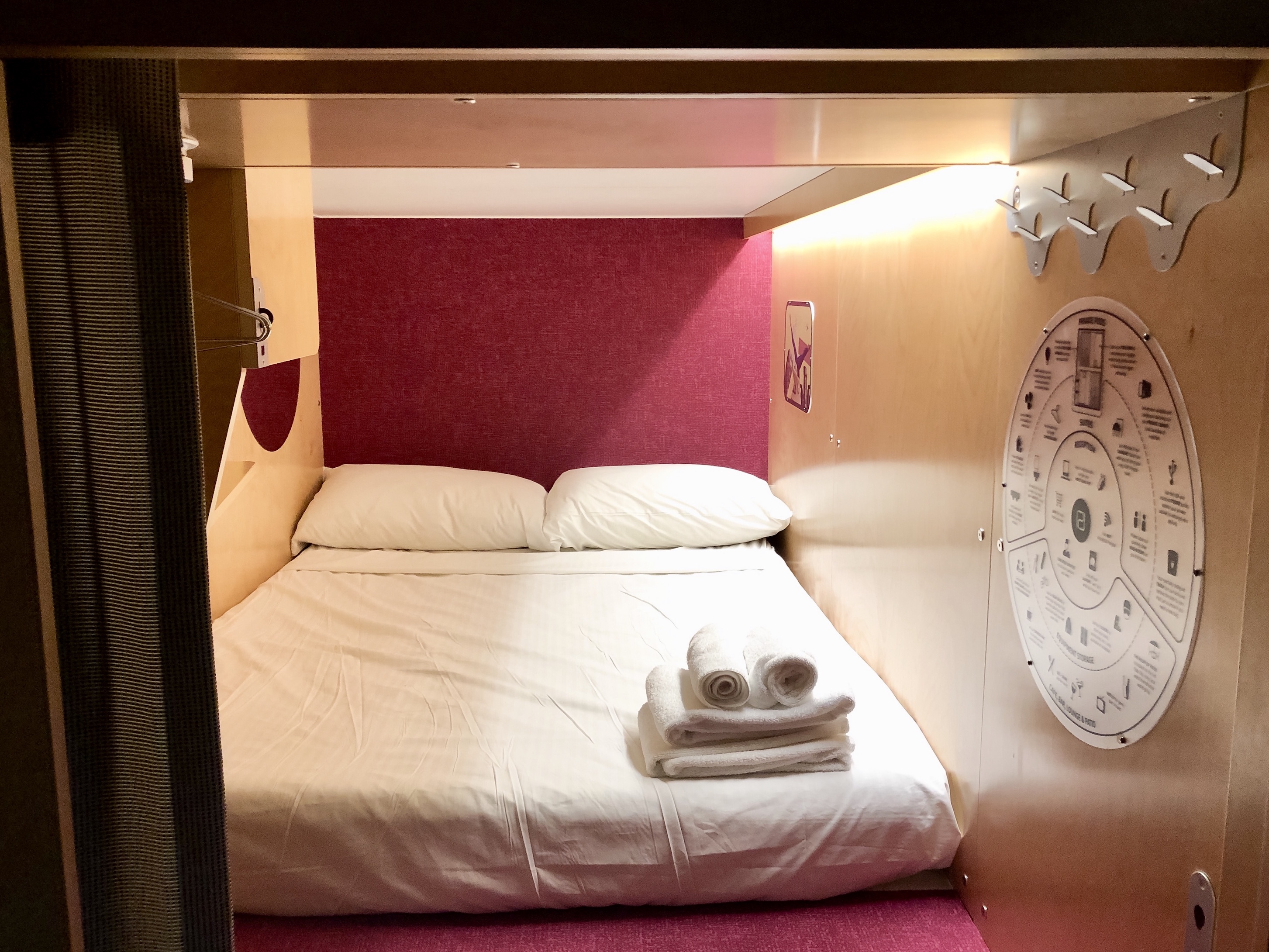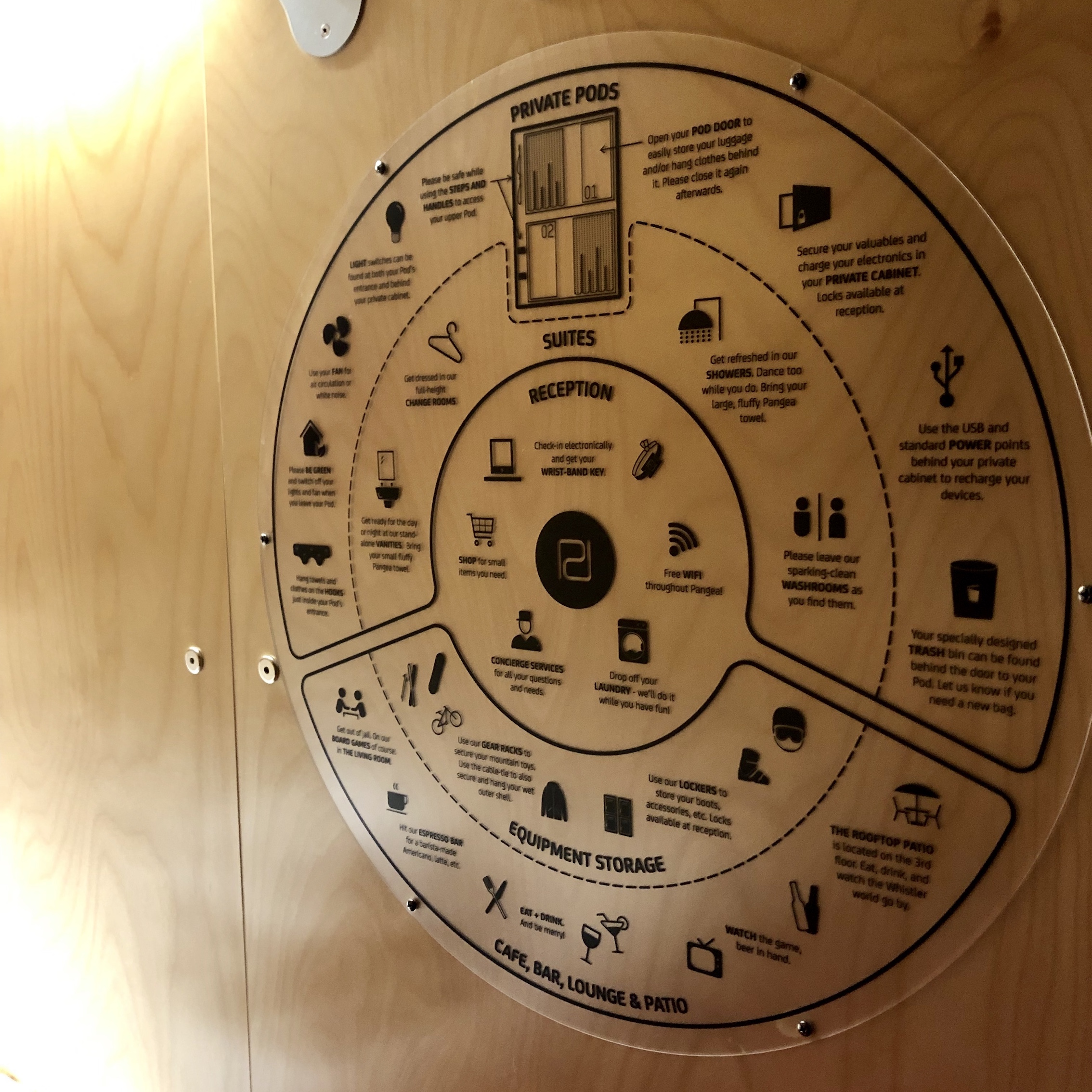 The pod can fit 2 people, which is impossible at many capsule hotels. There were 2 young male backpackers sleeping in a pod just a few pods away from me and they seemed to be satisfied with the sleeping arrangement.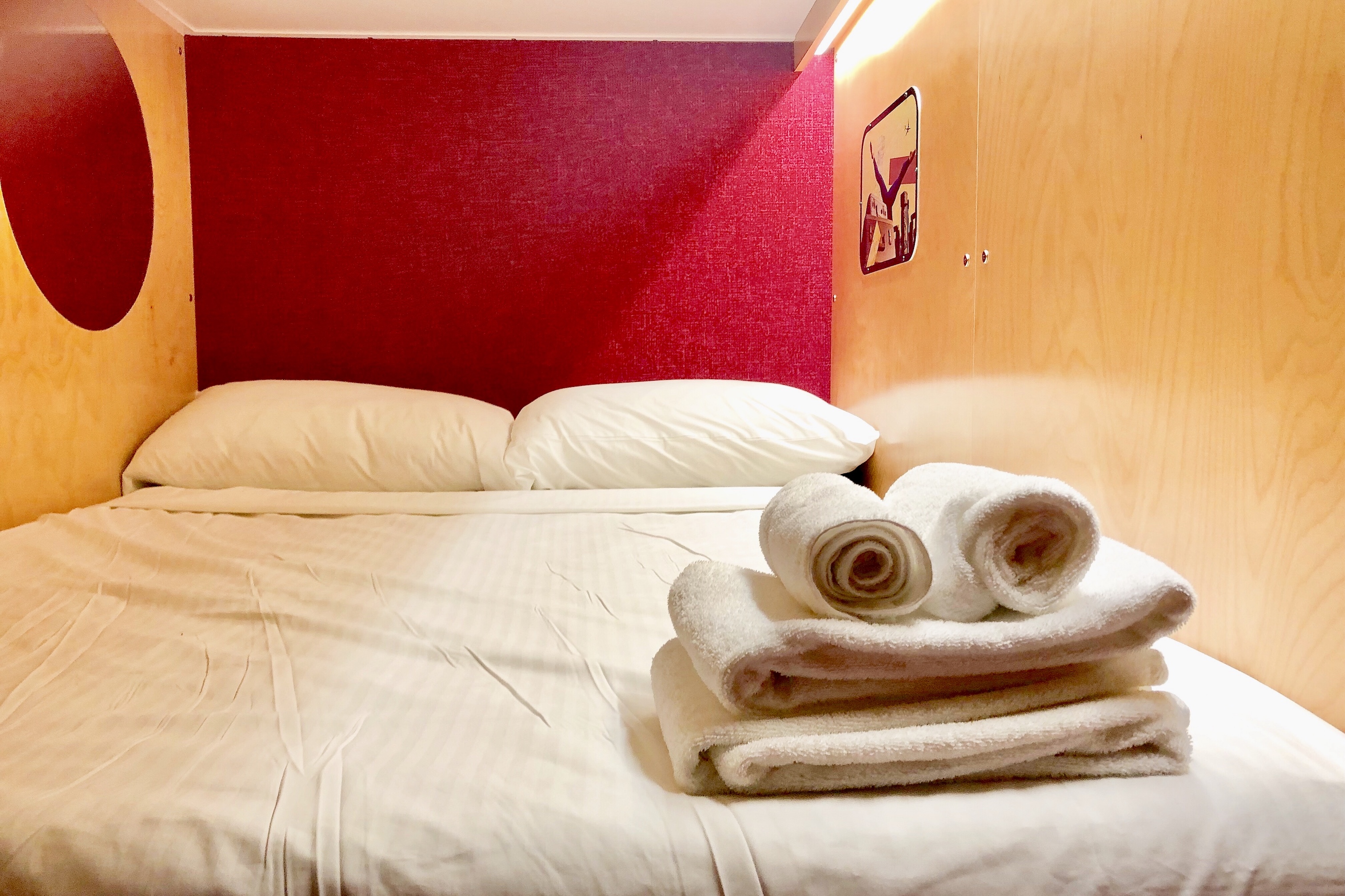 There is enough room beyond your sleeping space for bigger items such as backpack and small luggage. For security, there is lockable integrated storage that you can put your valuables in there with your own lock.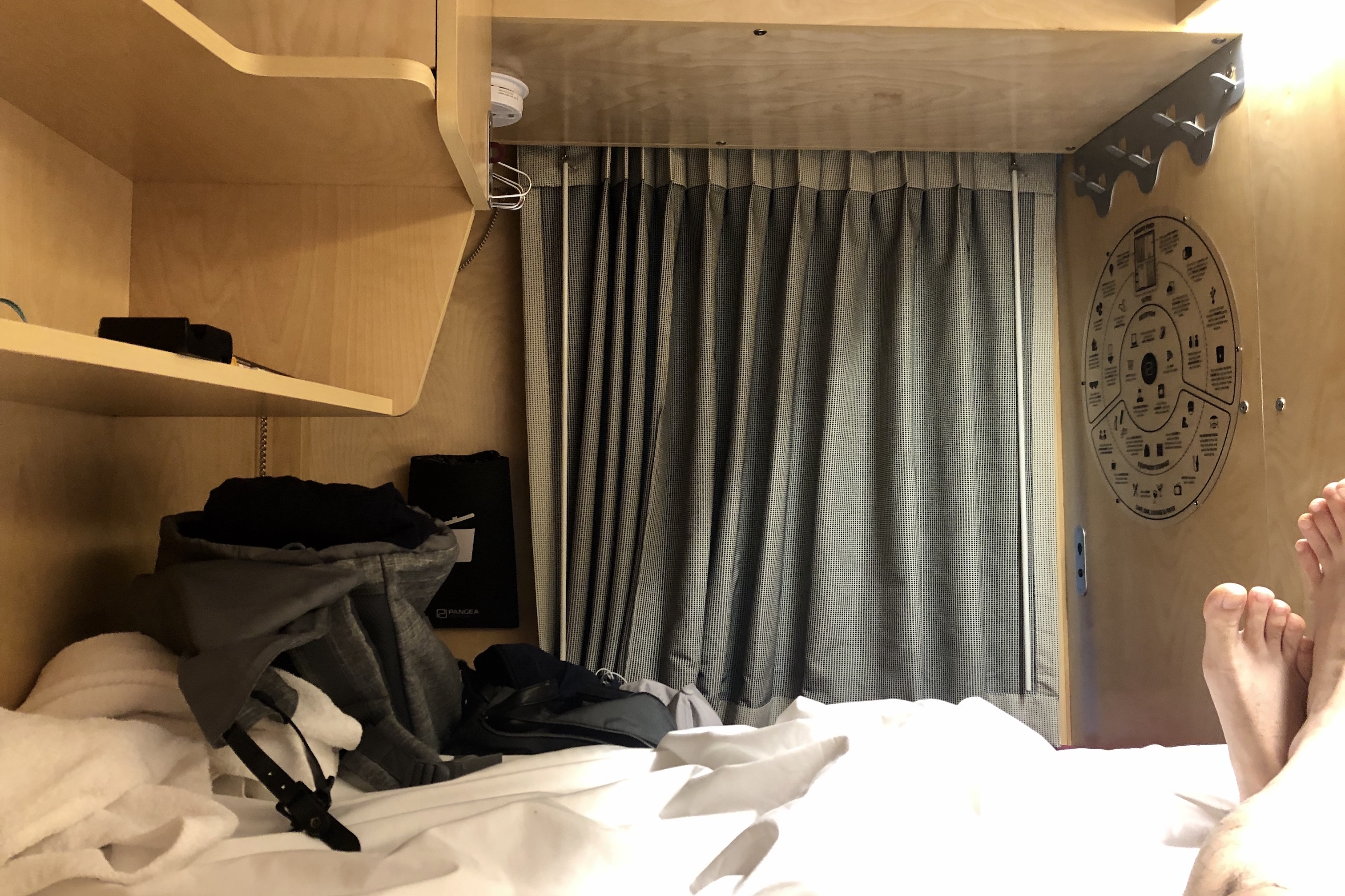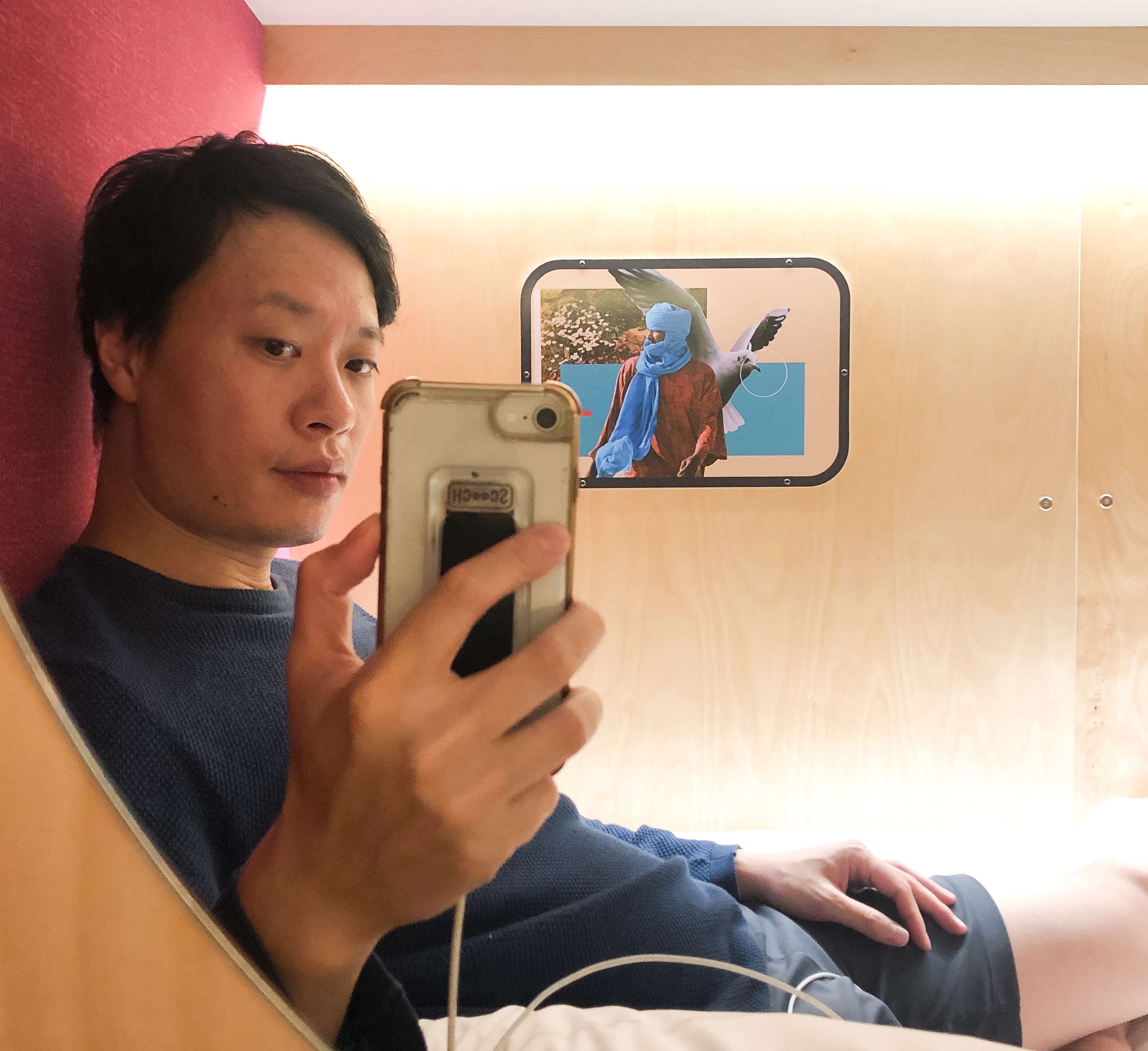 My sleep was terrific, uninterrupted.
The Suites
To ensure the guests feel at home at Pangea, the hotel has arranged all 88 pods across 8 suites, rather than putting them all in a single warehouse-like facility. This adds an extra element of privacy for the guests.
Access to each suite (via wristband keycard) is limited to those guests staying in it, providing a further layer of privacy and security.  For this stay, our Front-entry pods belong to Suite E.
If you have a bigger party, you can definitely try to book the entire suite.  This would also allow female-only suite which can be reserved in advance if desired.
The Bathrooms
The shared bathroom facility is extremely clean here, which I'm sure, is very important for every single traveler. But the better feature of the bathrooms is the efficiency. The hotel has designed a system that breaks the typical bathroom down into four individually accessed components, meaning a person occupying the washroom doesn't also have to be occupying the shower, vanity and changing space at the same time.  They have put the four-piece bathrooms into the suites, with more than 60 components serving our 88 pods. So you won't be waiting for the toilet when someone is taking a shower. Brilliant!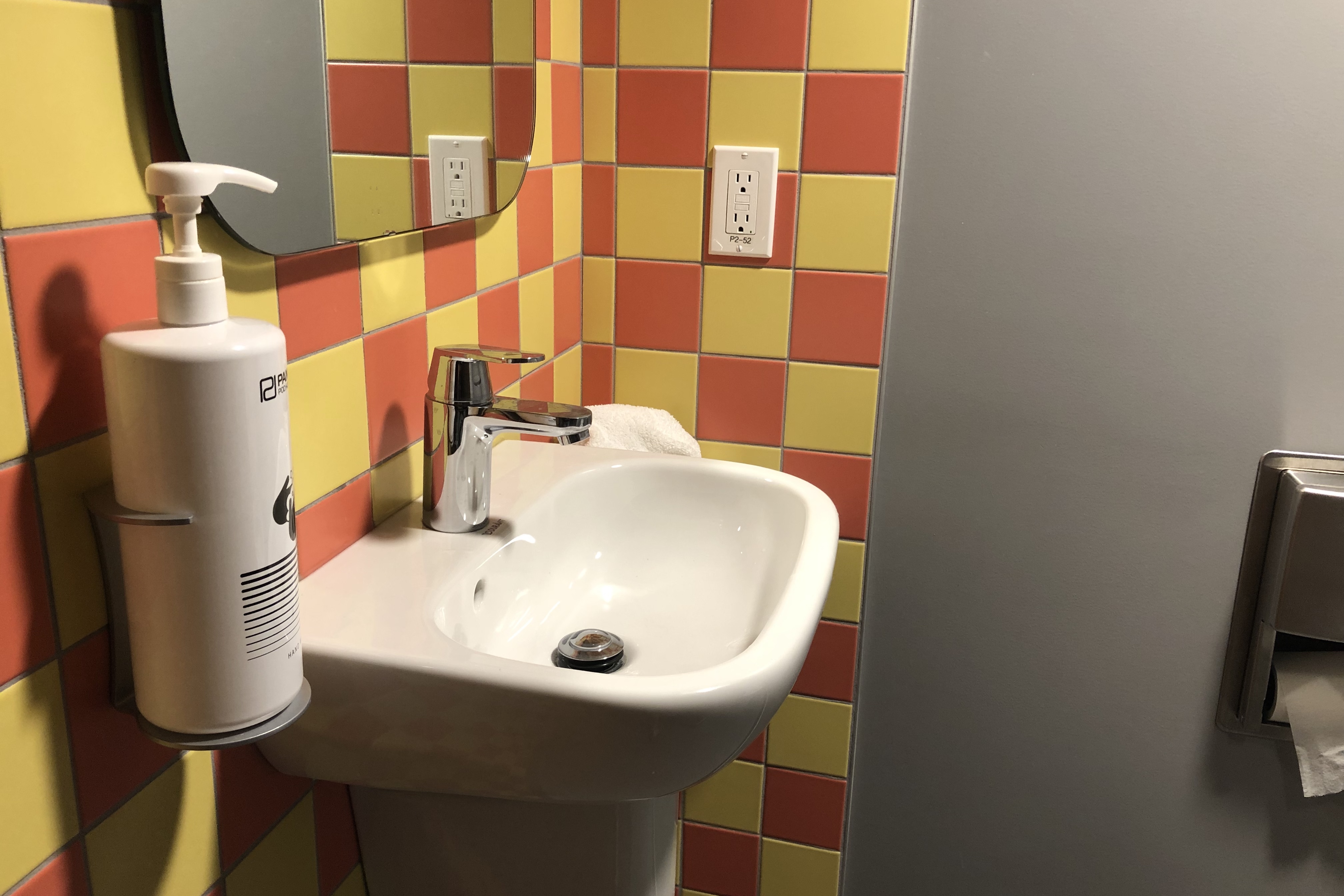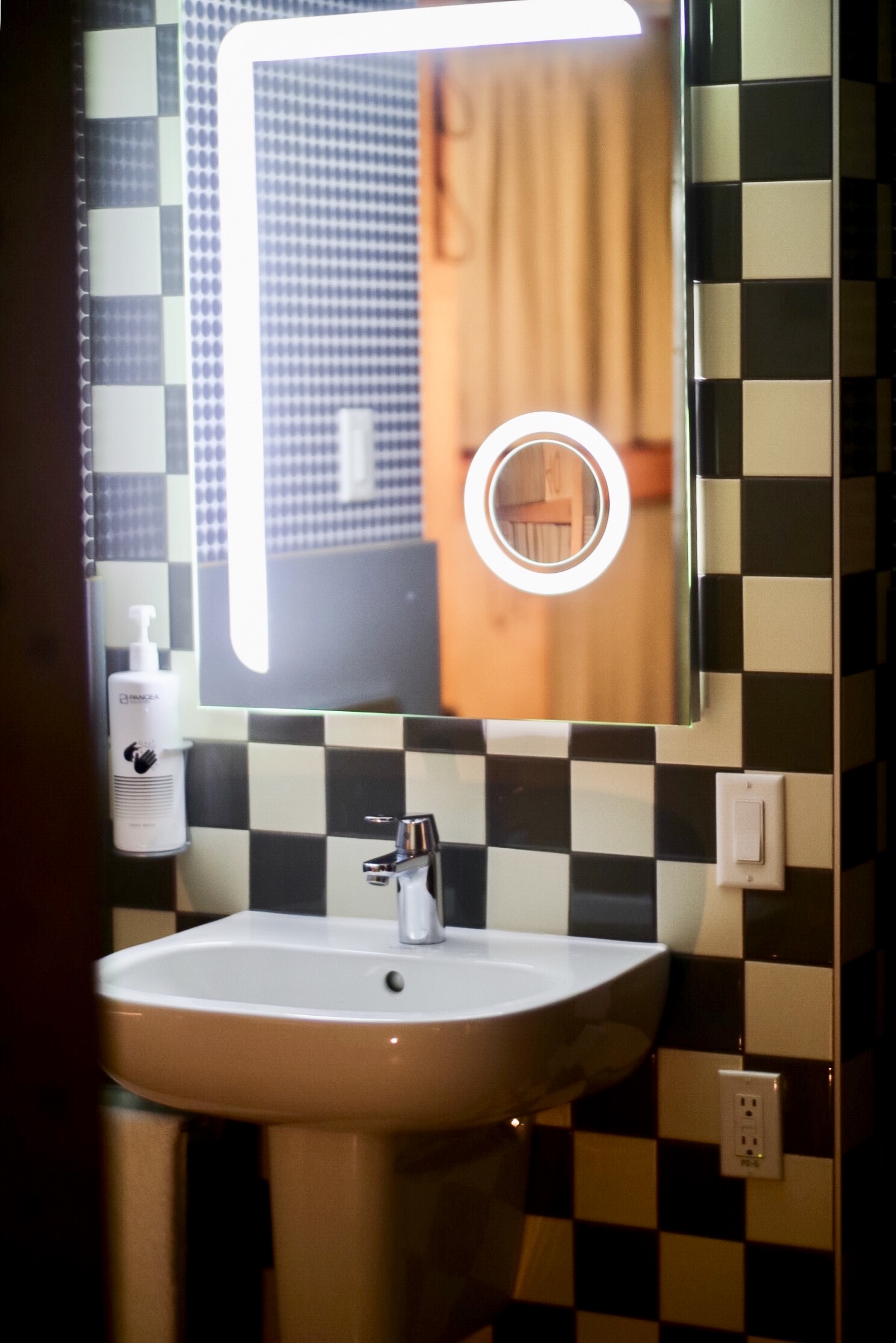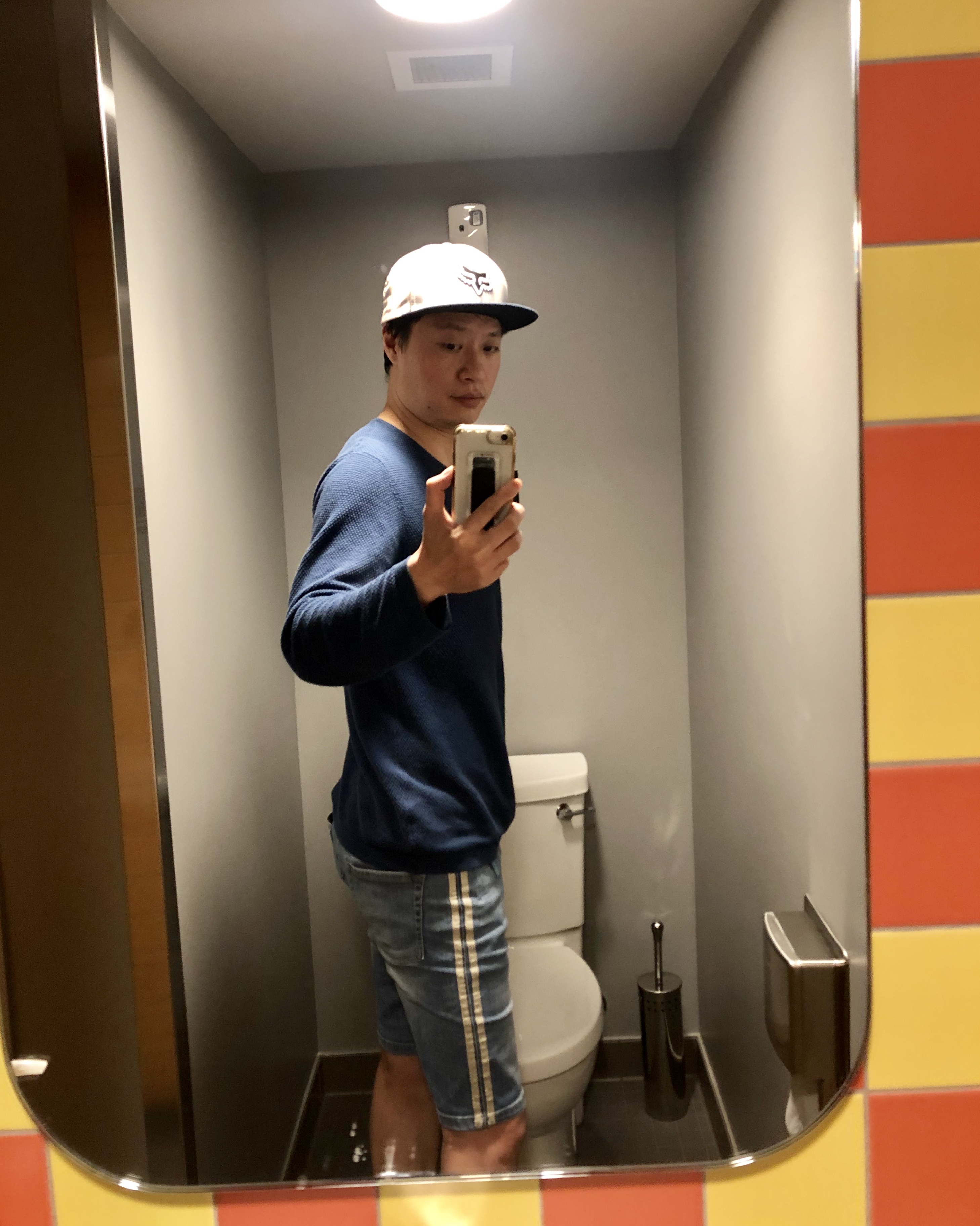 The Rooftop Patio
We came back from the Longtable Dinner around 8 pm and was planning t meet up with friends for drinks at  Il Caminetto.  The evening is still young and I was having a cocktail at the rooftop.
Welcome to the only rooftop bar in Whistler! The gorgeous mountain views are also the reason for you to visit here. If you like people watching, the rooftop patio is great if you just want to relax here looking at pedestrians strolling down to Village square. I would recommend everyone to chill up here with a favourite beverage watching the sunset – it is fabulous.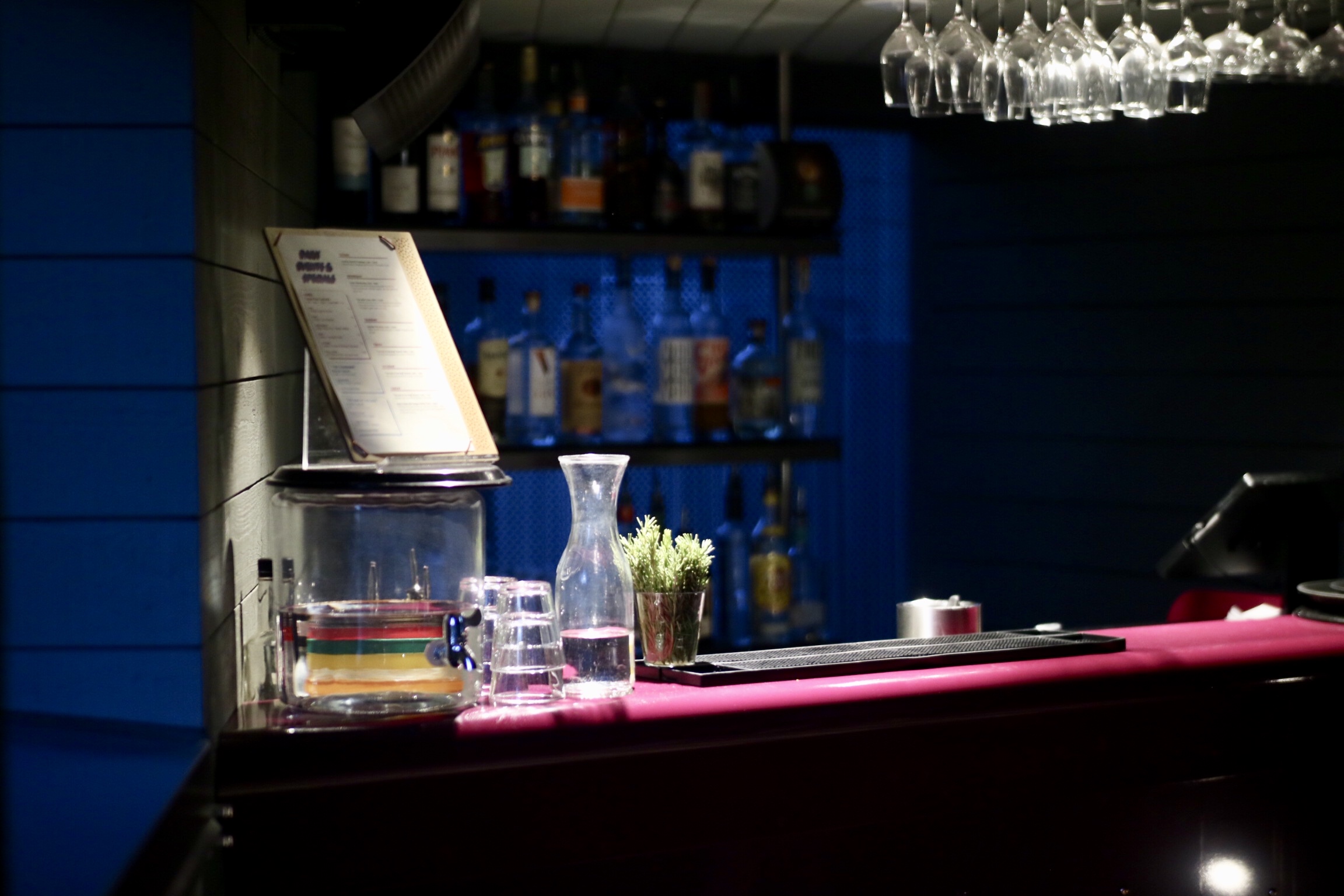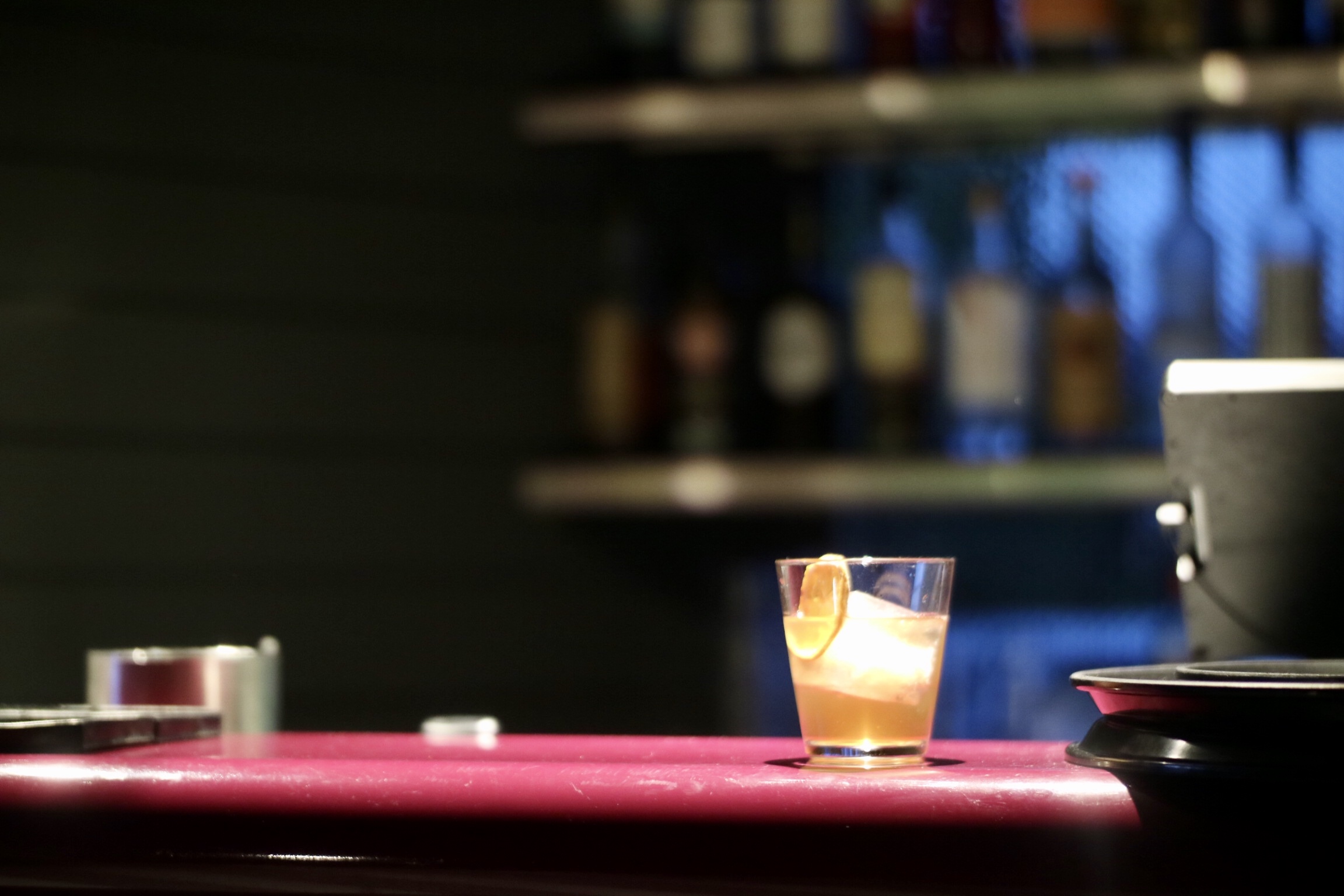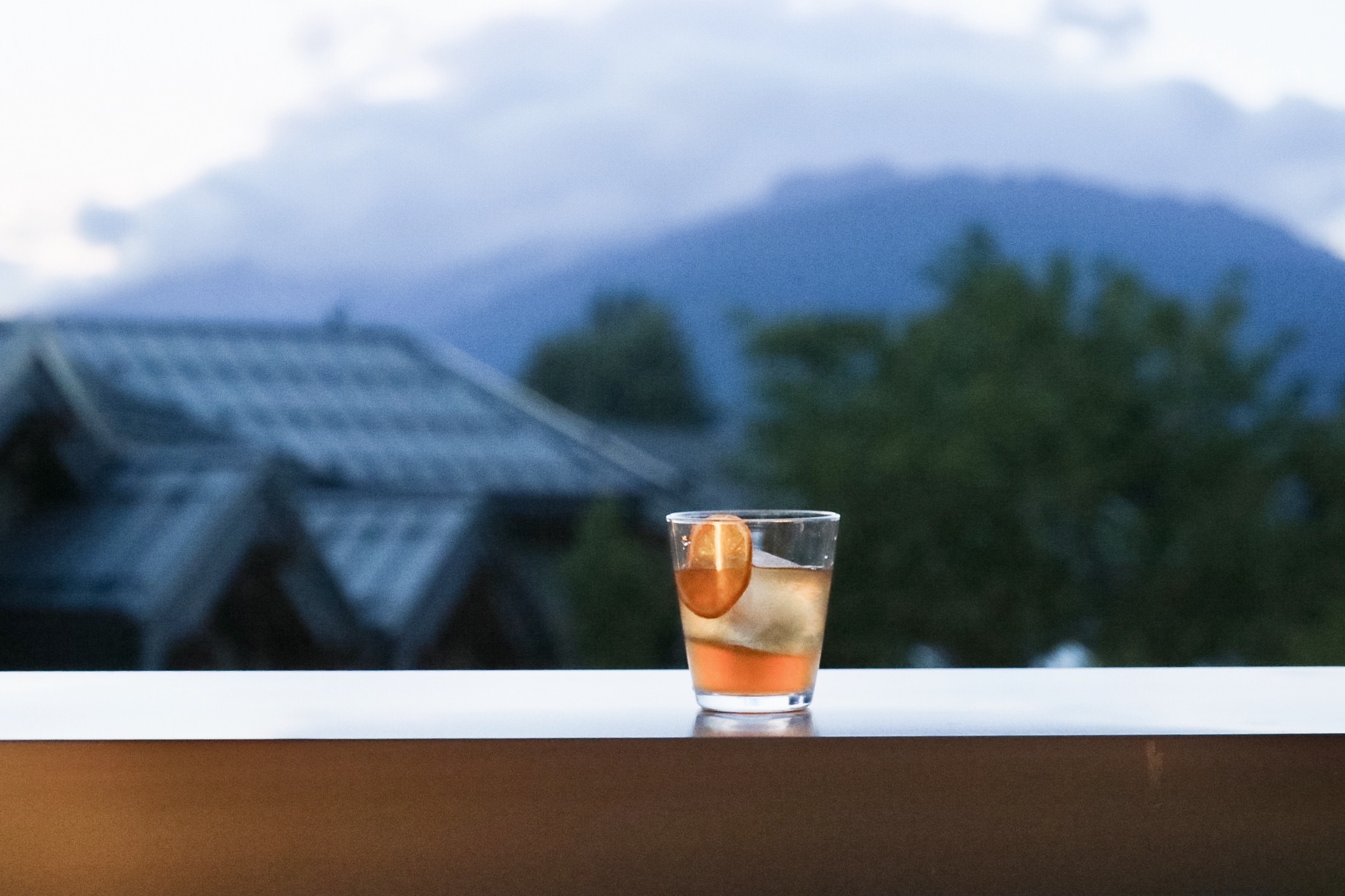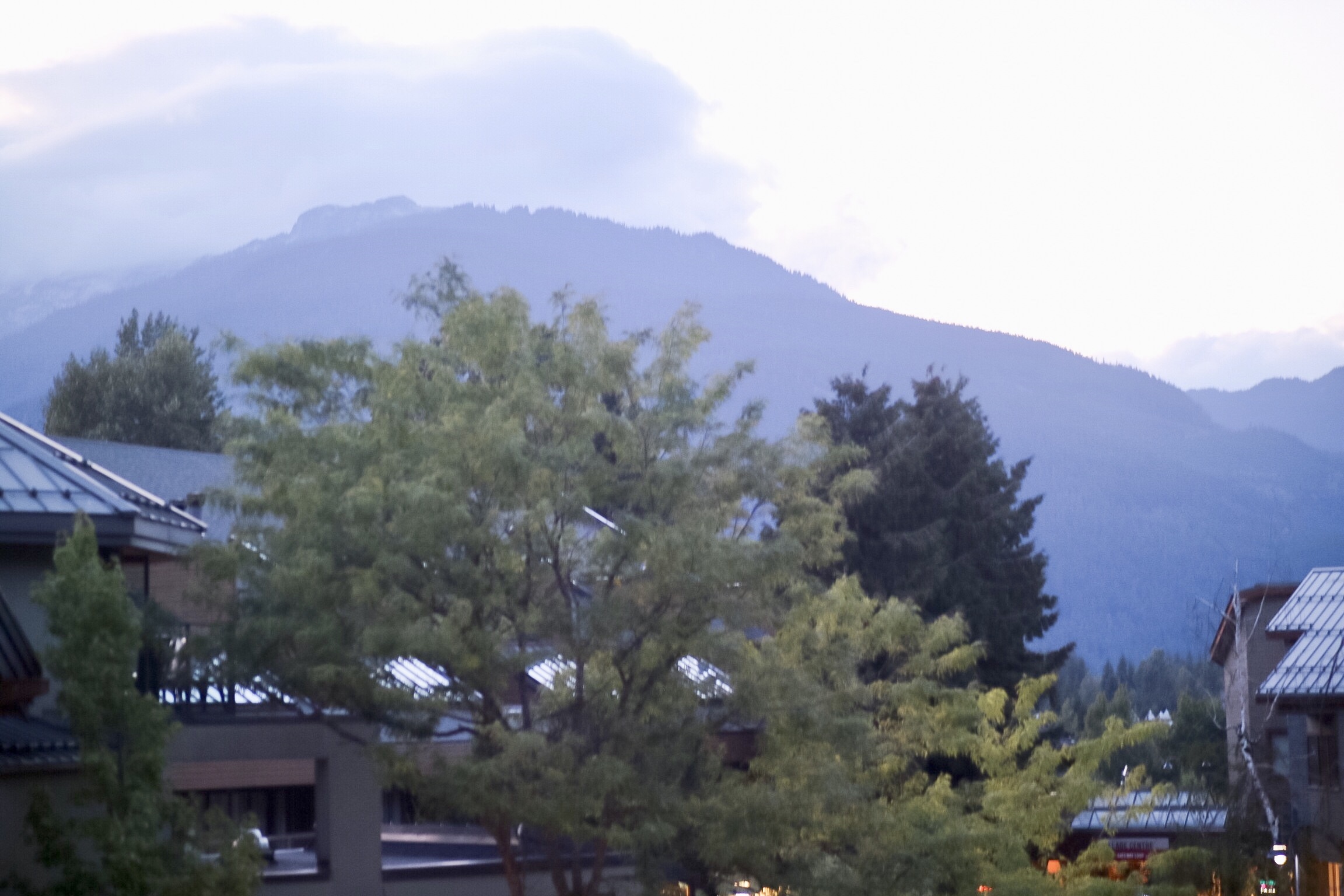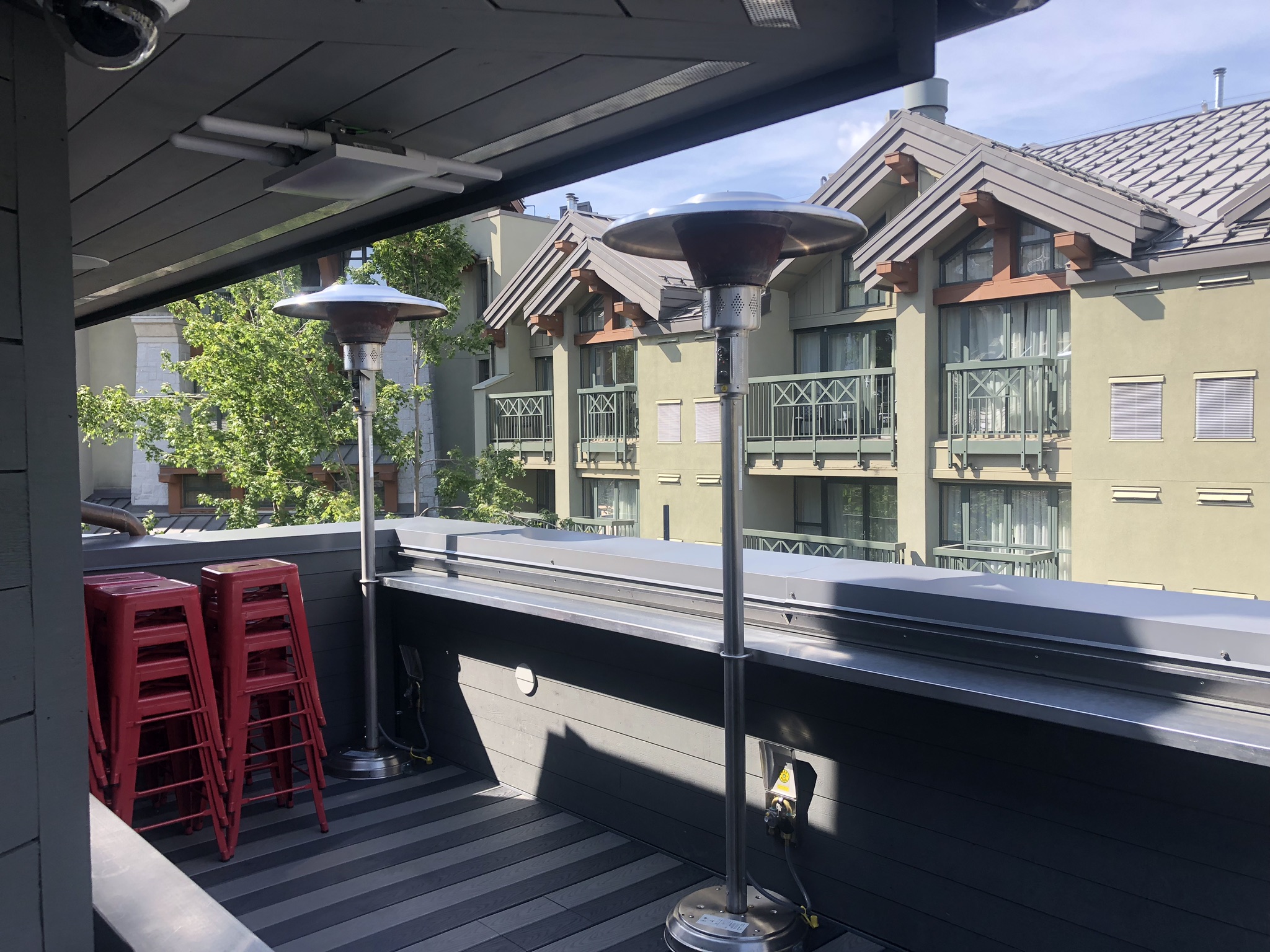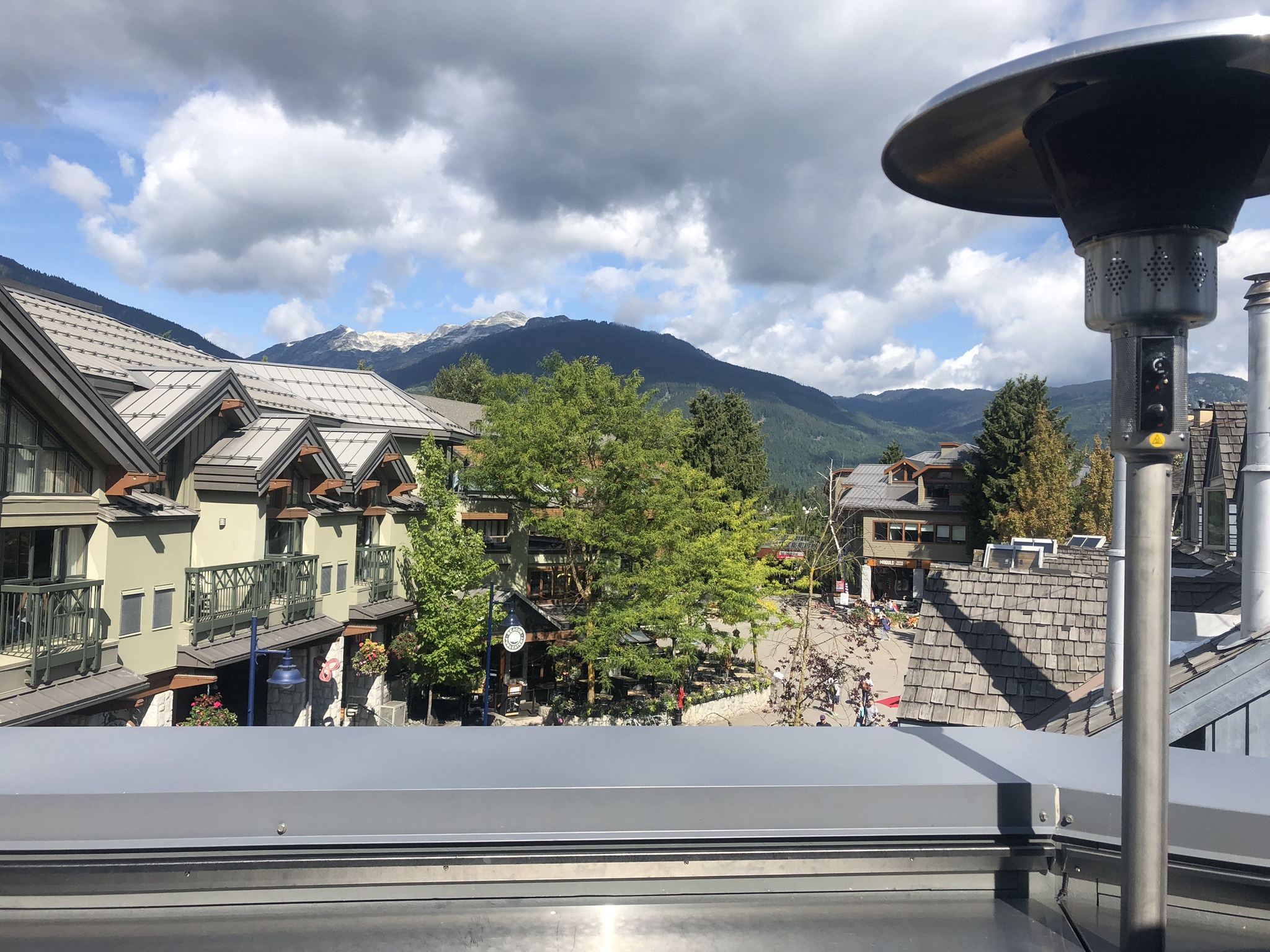 The Living Room
The idea behind The Living Room is to provide a vibrant, fun space where visitors from around the world over delicious food and drinks.
The café provides simple, affordable, delicious food but with great quality, along with a full bar serving craft beers, shaken cocktails, and great wines. Board games are available.    For a caffeine fix, you can order pretty much anything you can think of from an Espresso Bar. You can only imagine this spot would be uber-popular among young world travelers.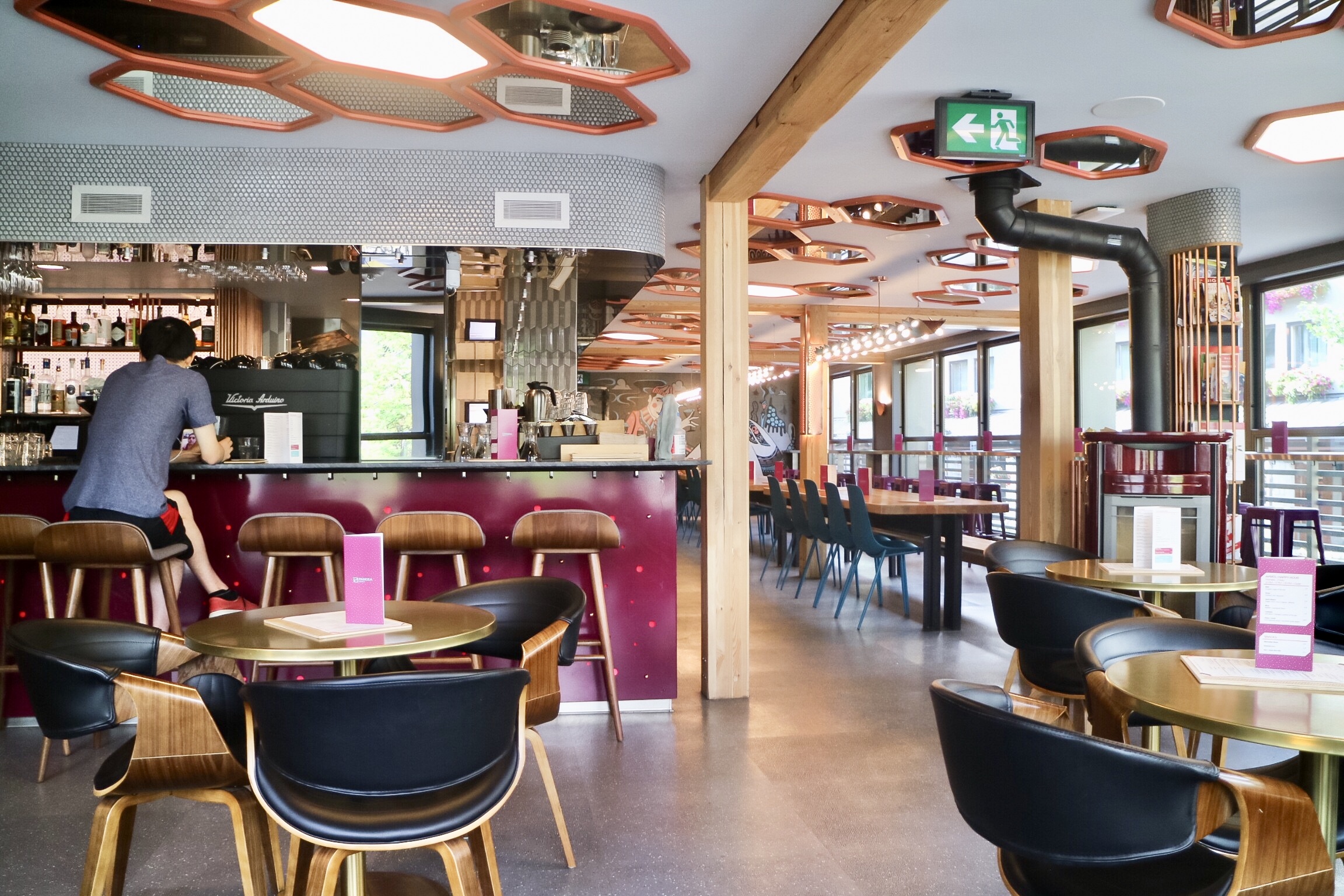 We came here in the morning and sample their breakfast menu. The first impression of The Living Room was striking with vibrant colours and fun retro vibes. I also quite enjoyed the views of the village from up here.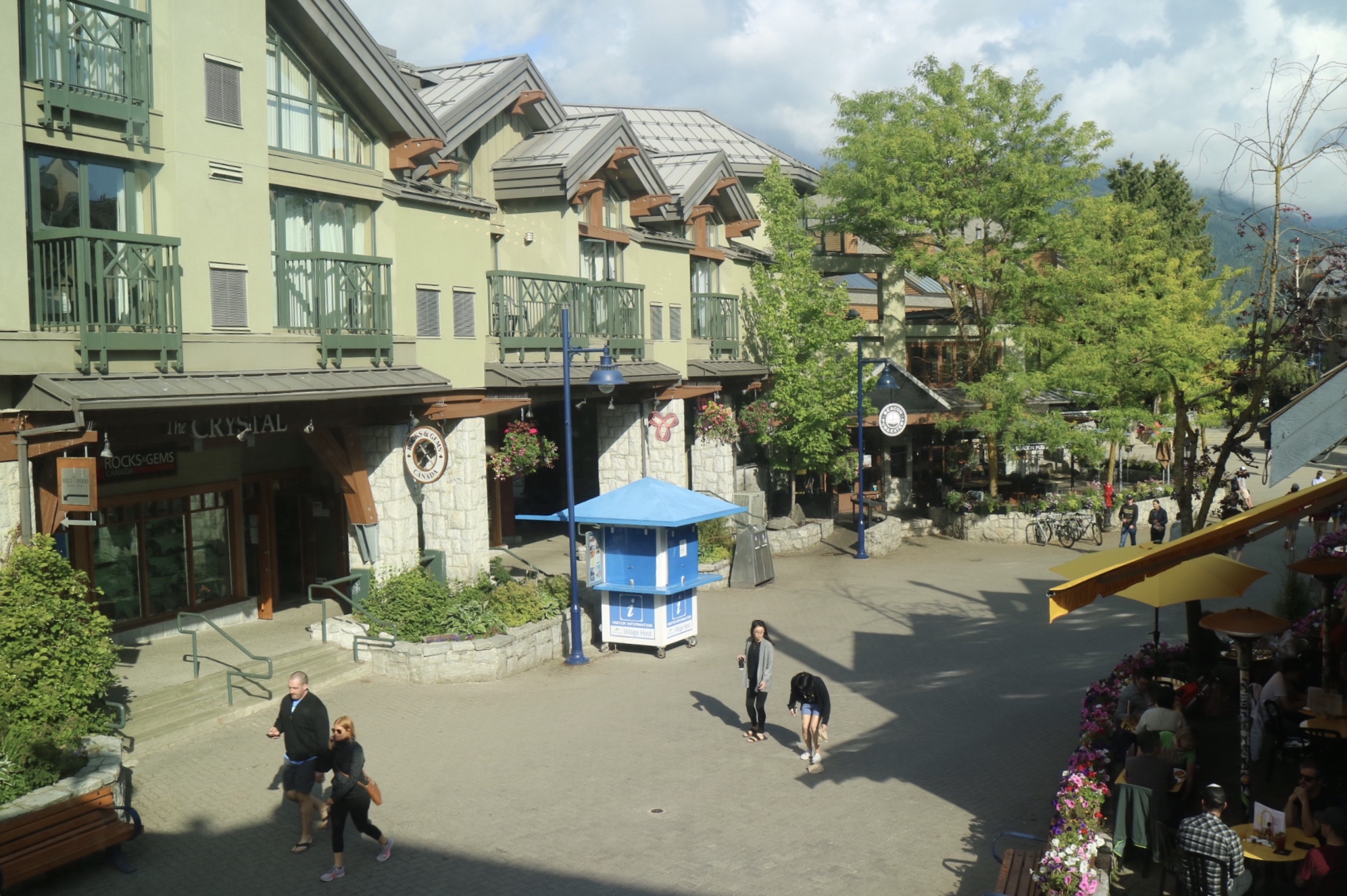 The quality of the breakfast/brunch menu items can easily compare to any starred hotel restaurant. There are deals that simply irresistible, such as "The Standard" (10 am – 1 pm daily) for enjoying any Egg Benedict dish for only $14.40 with any gourmet coffee creation included. Who does not like a free gourmet coffee in the early morning?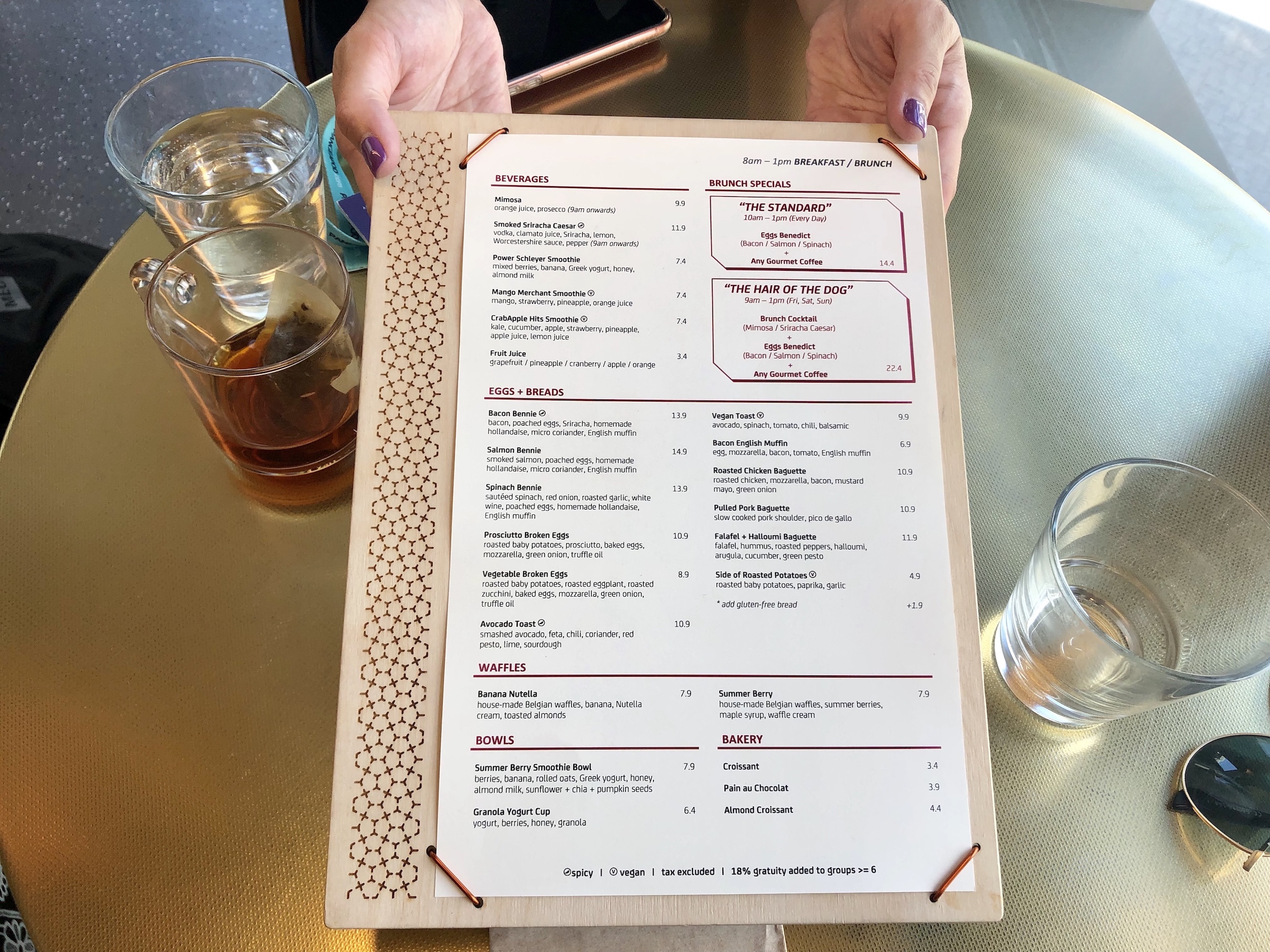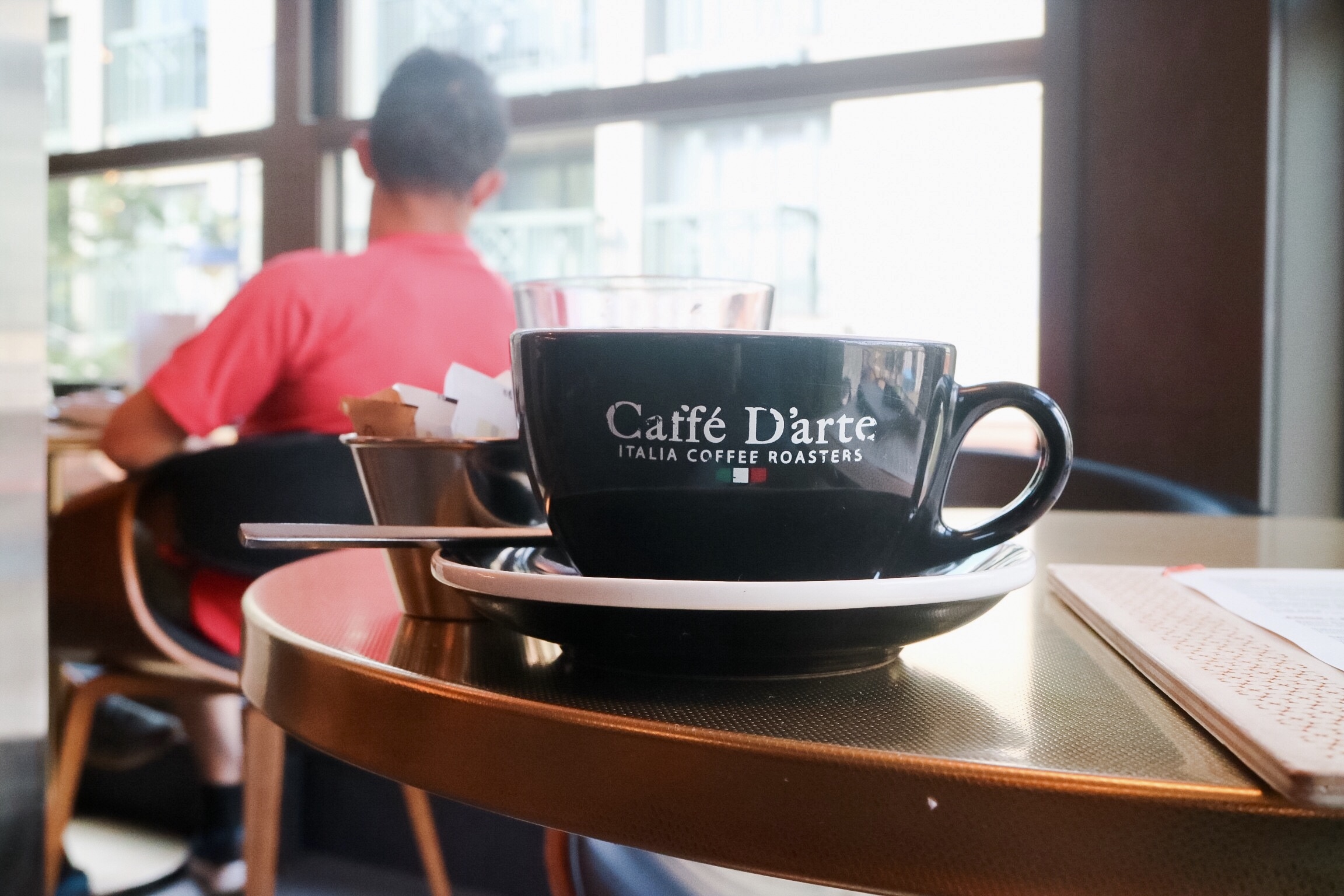 The dishes we tried were both solid. The Prosciutto Broken Eggs ($10.90) is among the most popular dishes here, and super comforting with the fresh free-range eggs and cheese over hearty roasted potatoes. The poached eggs are perfectly cooked in the Salmon Bennie ($14.90) and well complimented with luscious smoked salmon.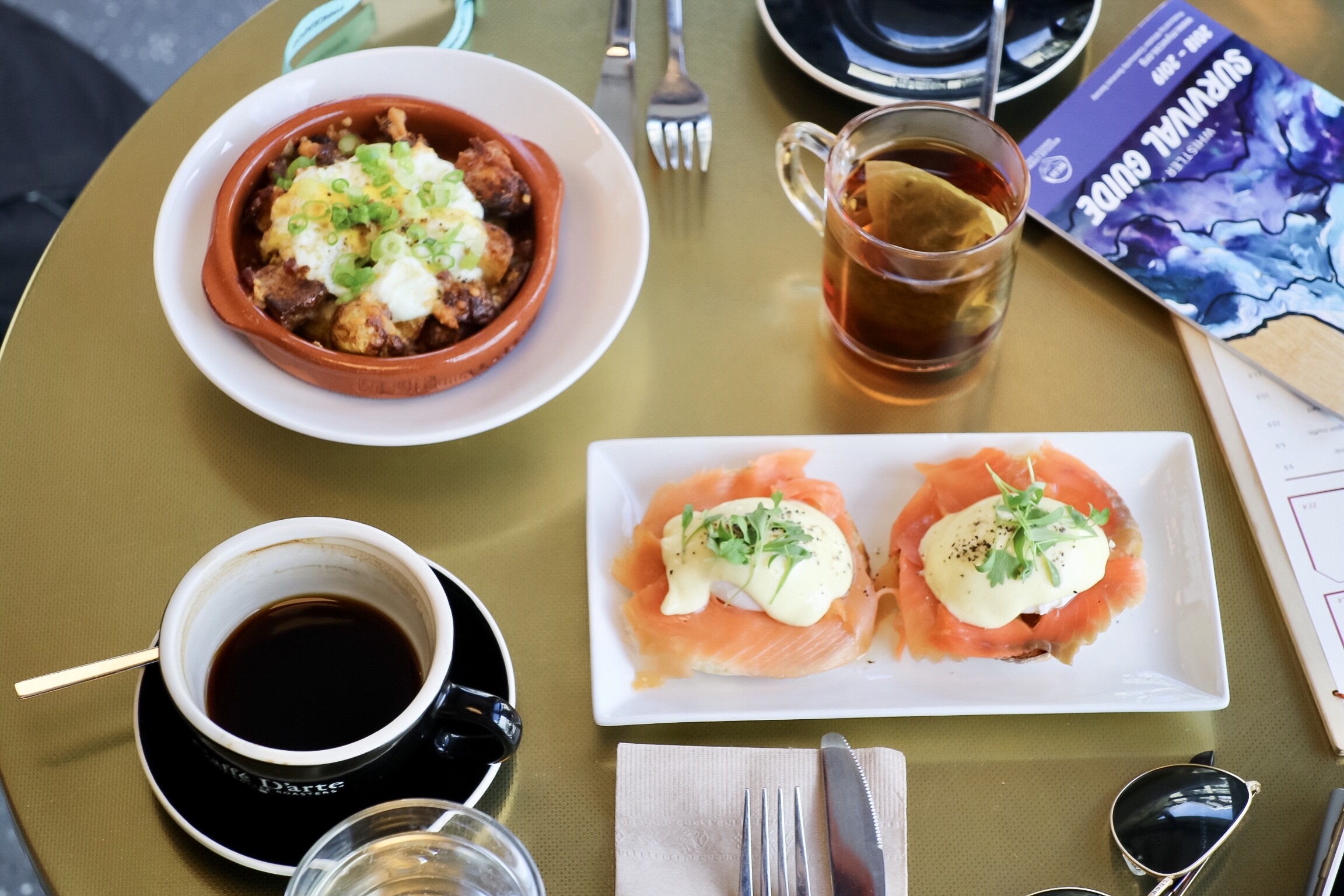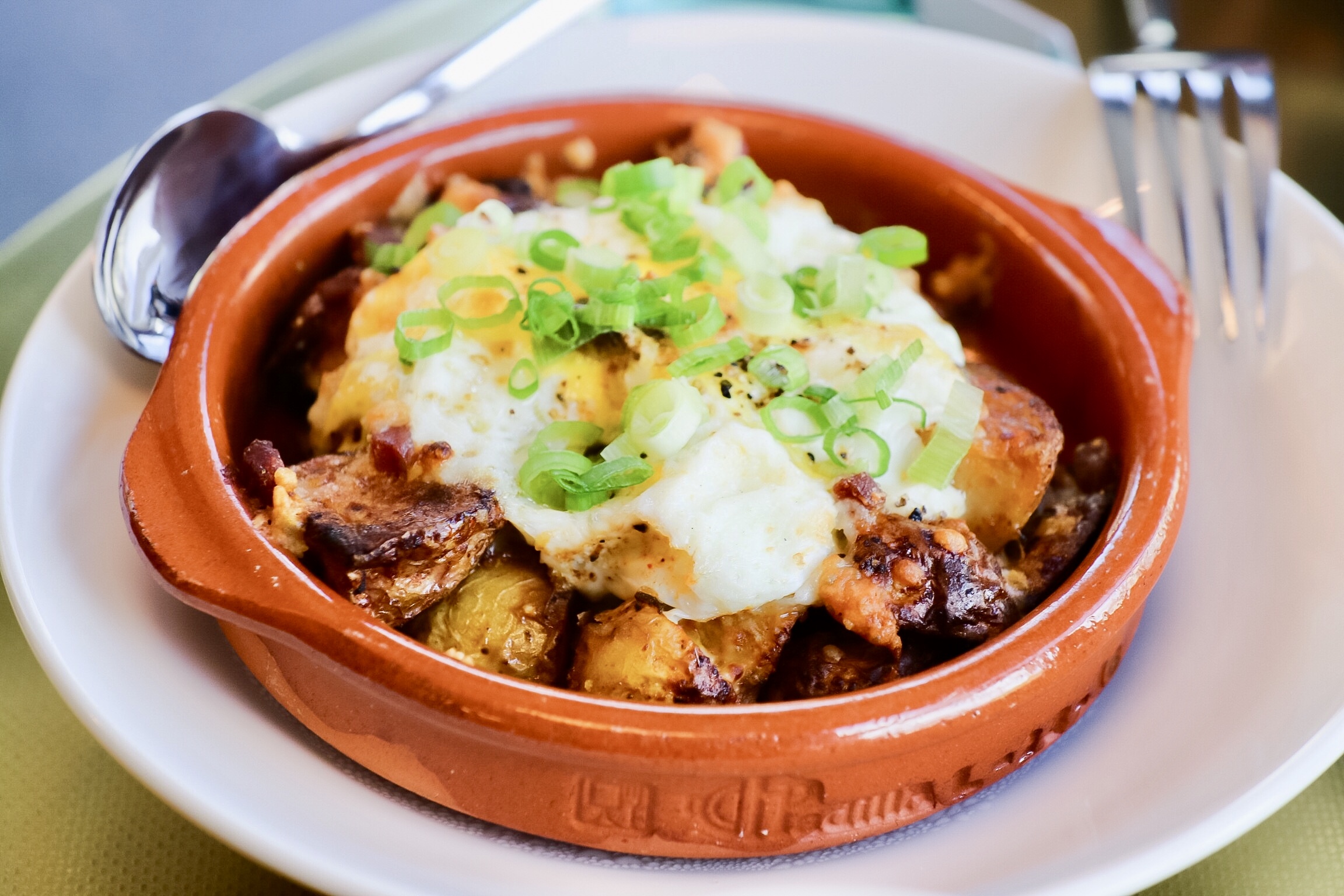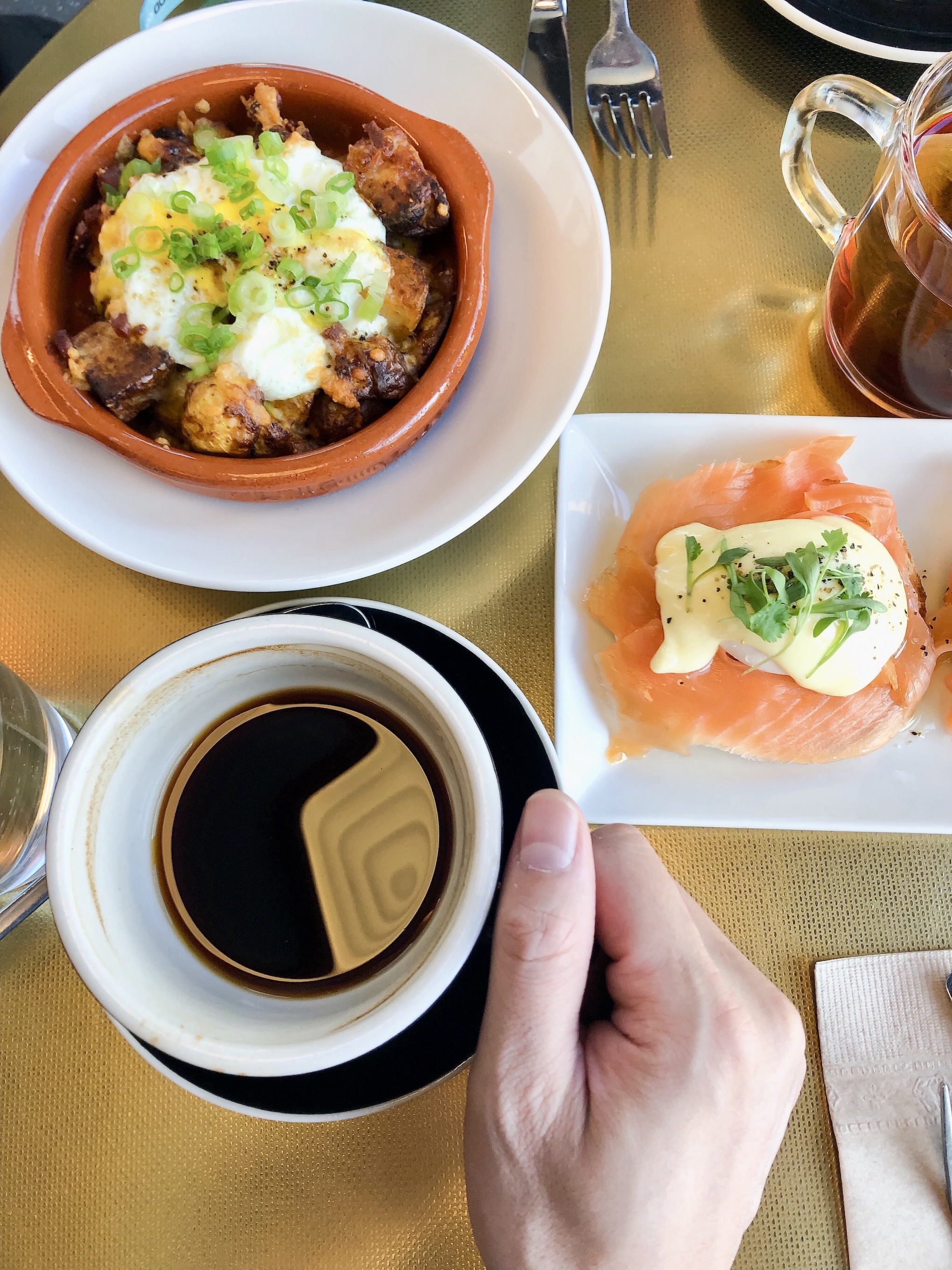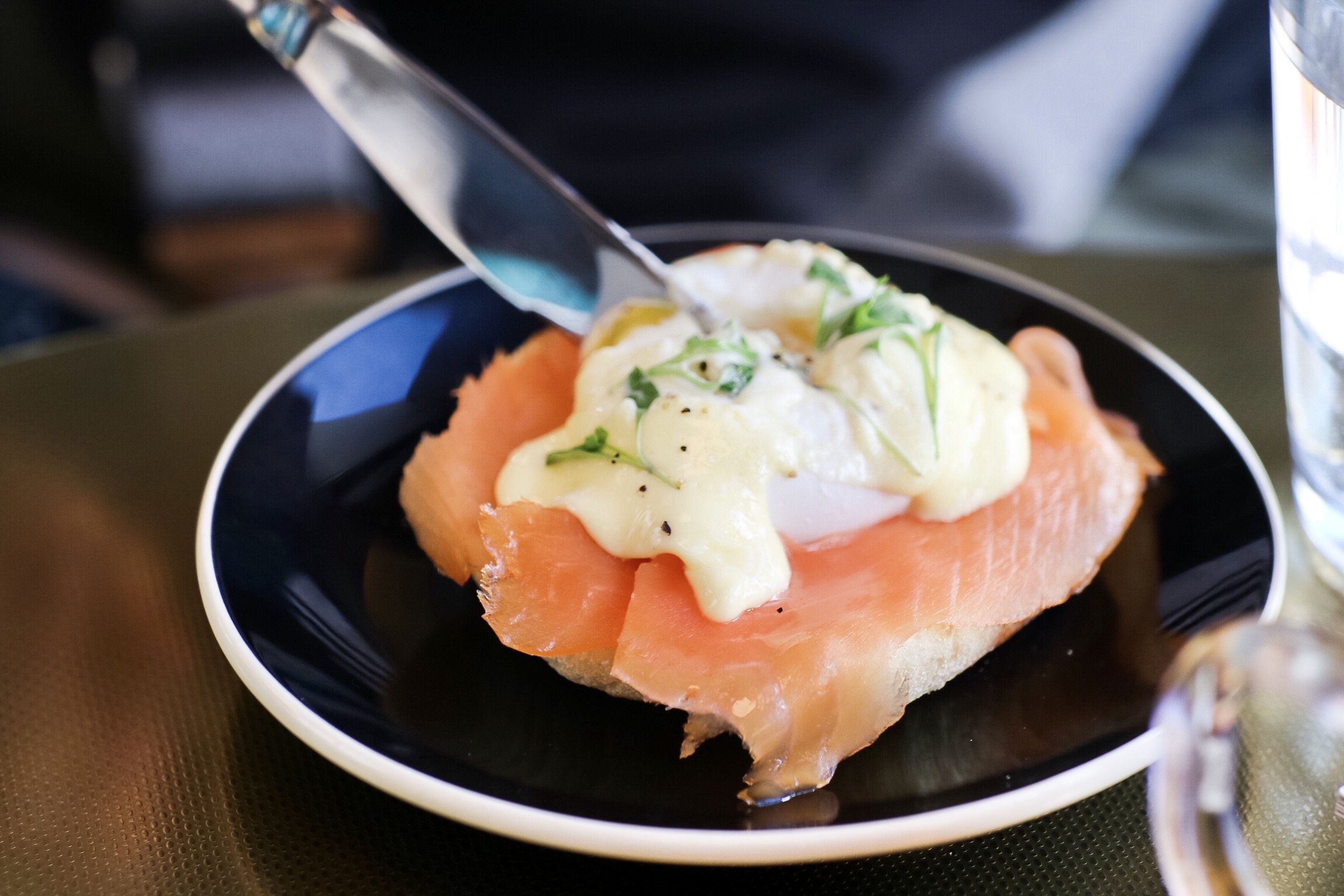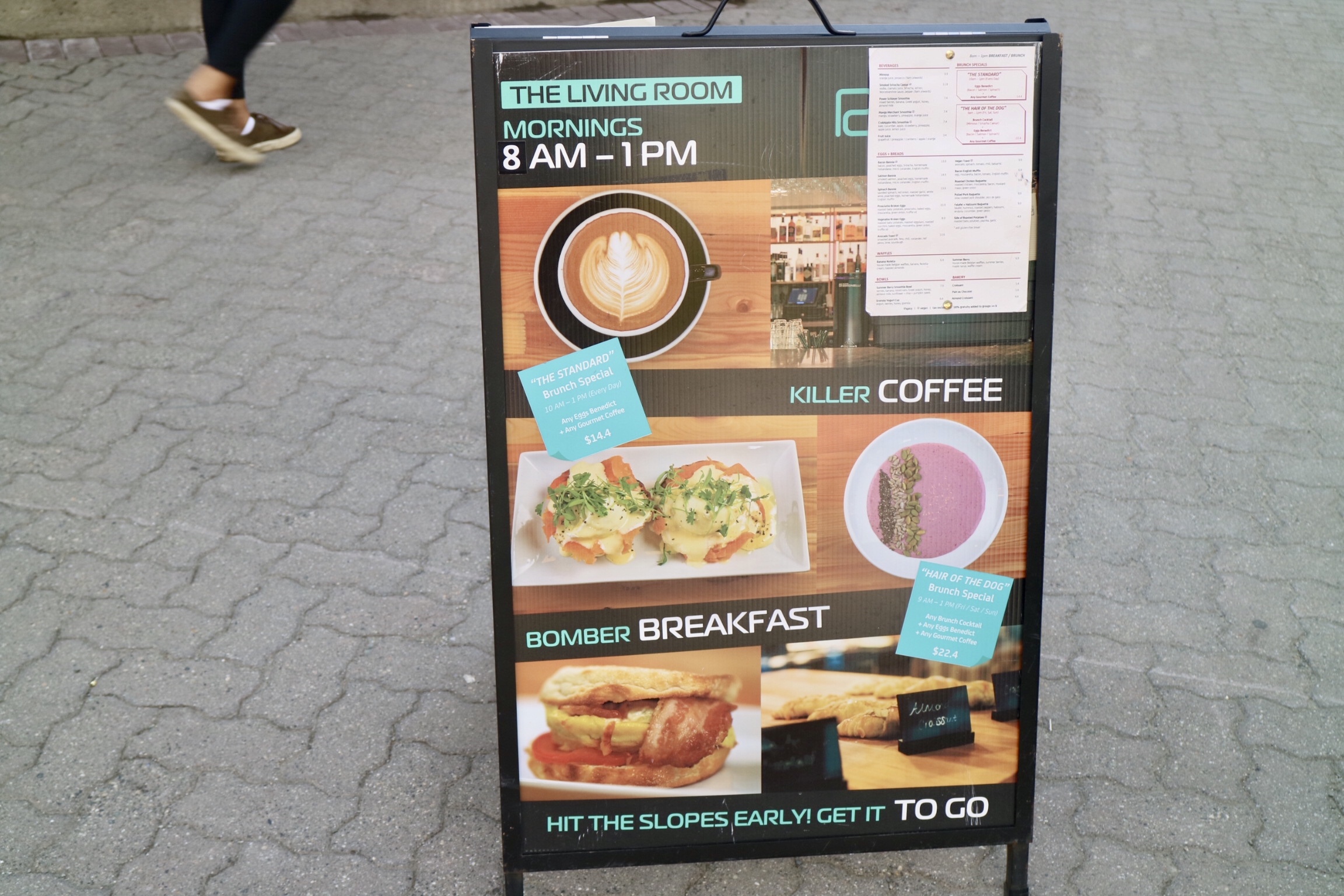 Final thoughts
The experience at Canada's very first boutique pod hotel was quite eye-opening. It was not exactly a luxury stay but the hotel provides a great level of comfort and fun, in thanks to its many thoughtful, clever designs, as well as its many friendly features. It is a great spot and highly recommended for budget traveling when you visit one of the most expensive resort towns in the world.
$$
rating: 4/5
Pangea Pod Hotel
4333 Sunrise Alley, Whistler, BC V8E 1M7
(604) 962-1011 or pangeapod.com