I was invited to a preview media event at a new restaurant concept on Davie street. The new spot is run by the same folks, veteran restauranteurs  who run Juke Chicken, the popular Chinatown eatery for delicious gluten-free fried chicken. From the address, it seems to be where Little Juke is located. I have always loved the mini version of Juke as I live only a couple blocks away right outside of the West End.   Are they taking away Little Juke?  And yes they have. The new restaurant is called Beetbox. From fried chicken to all vegan, this dramatic change is somewhat shocking but I am eager to find out how the food tastes here.  Beetbox is opening on October 10, 2019.
First we were welcomed by some vegan White Negroni. Having been drinking negroni for such a long time, I have no idea that both Campari and Vermouth are not vegan friendly, as animal based gelatin might have been used in the making process. Therefore, to have enjoy a 100% vegan negroni, Beetbox is the where to go in the West End.  At the bar, Beetbox also offers local craft beer and vegan-friendly BC wine exclusively on tap in addition to its eclectic list of cocktails, zero-proof libations and kombucha as well as vegan milkshakes.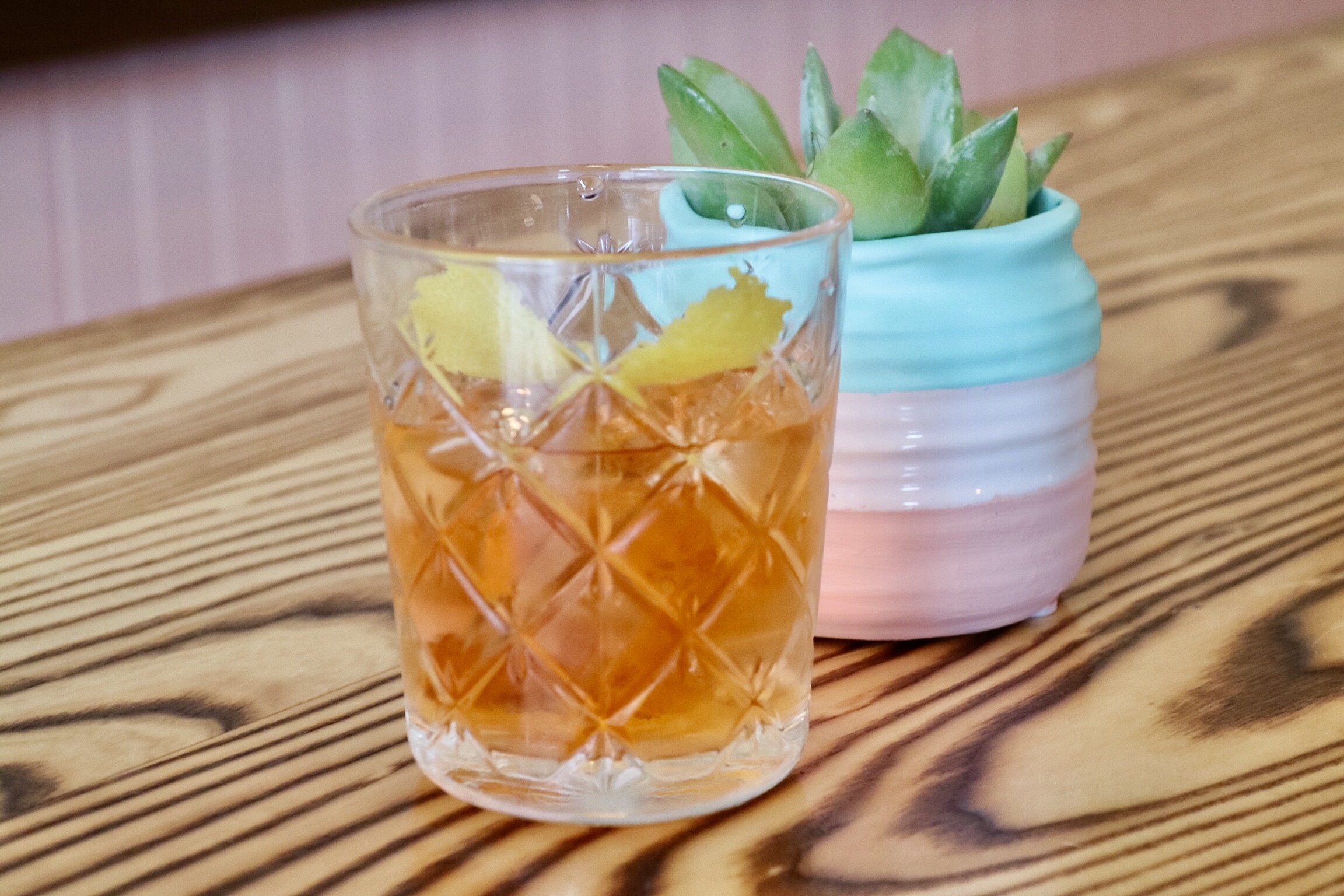 "We worked hard to create a menu that was accessible to everyone, ethical, and most importantly — delicious," says chef + co-owner Bryan Satterford. "As an omnivore chef, I was able to approach it from a different angle and design a menu of meat alternatives that has the feel, texture, and taste of the real thing."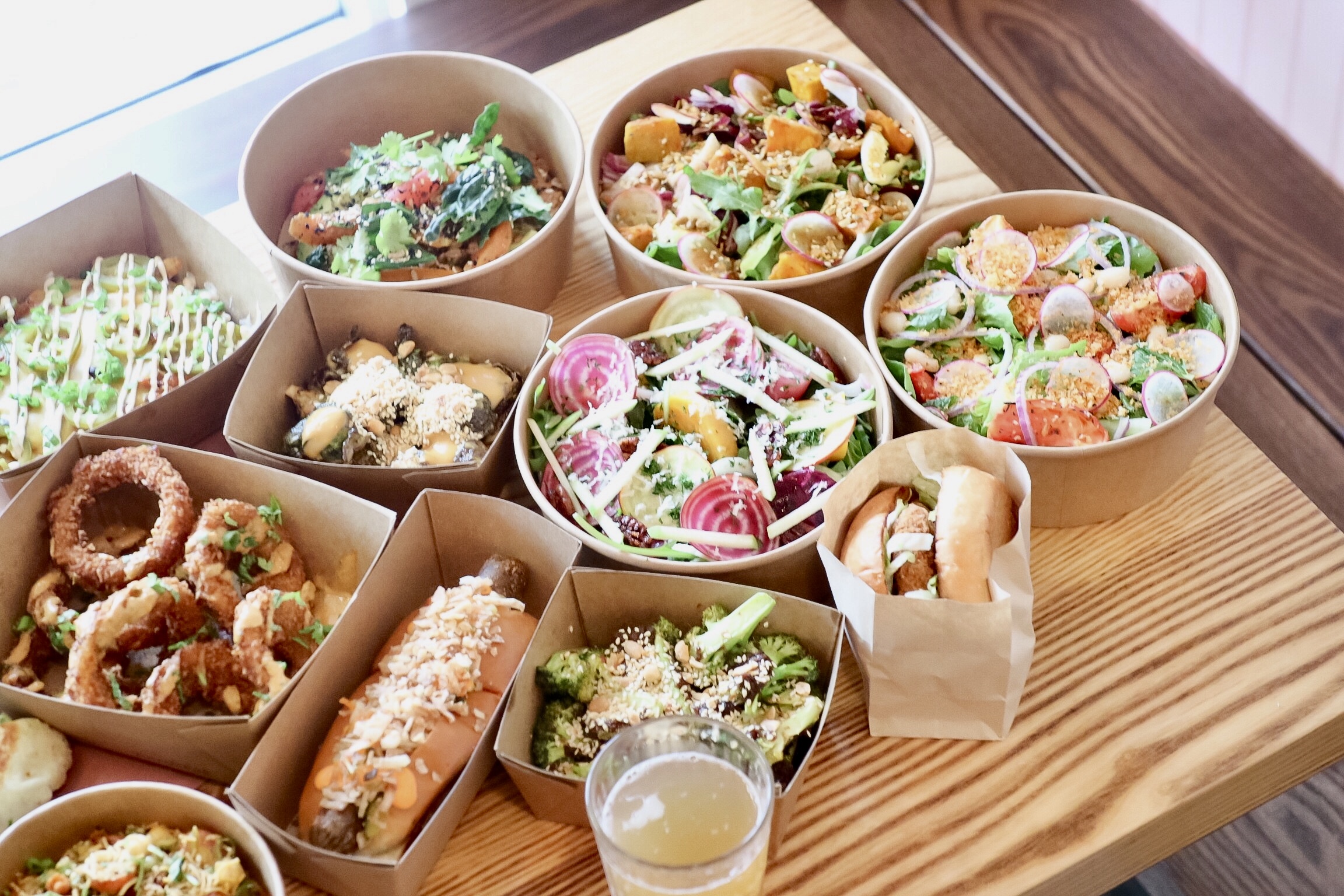 The new restaurant runs counter-service and can seat 24 in a bright, open space. The 100 percent plant-based menu include interesting meat alternatives for lunch, dinner and late-night service as well as take-out and delivery via DoorDash and Foodora.  The mains include Fried Chick-Un Sandwich ($9) featuring breaded and fried seitan, miso aioli, shaved cabbage, spicy pickled cucumber, Burger with Cheese ($9) loaded with plant-based patty, aquafaba Thousand Island sauce, iceberg, tomato, red onion, fried onion, pickles), $9, Crispy Gordita ($9) made of pickled and fresh slaw with avocado dressing, crispy corn tortilla, zesty queso, mixed oyster mushrooms, black beans, Chorizo-Verde on a Bun ($9) is prepared with house-made sausage, slaw, pickled onions, romesco dressing, crispy fried onions.
I quite enjoyed the Chick-Un Sandwich and the "Cheese Burger", both exhibited satisfying savoury tastes and succulent textures that are close to actually fried chicken and grilled patty.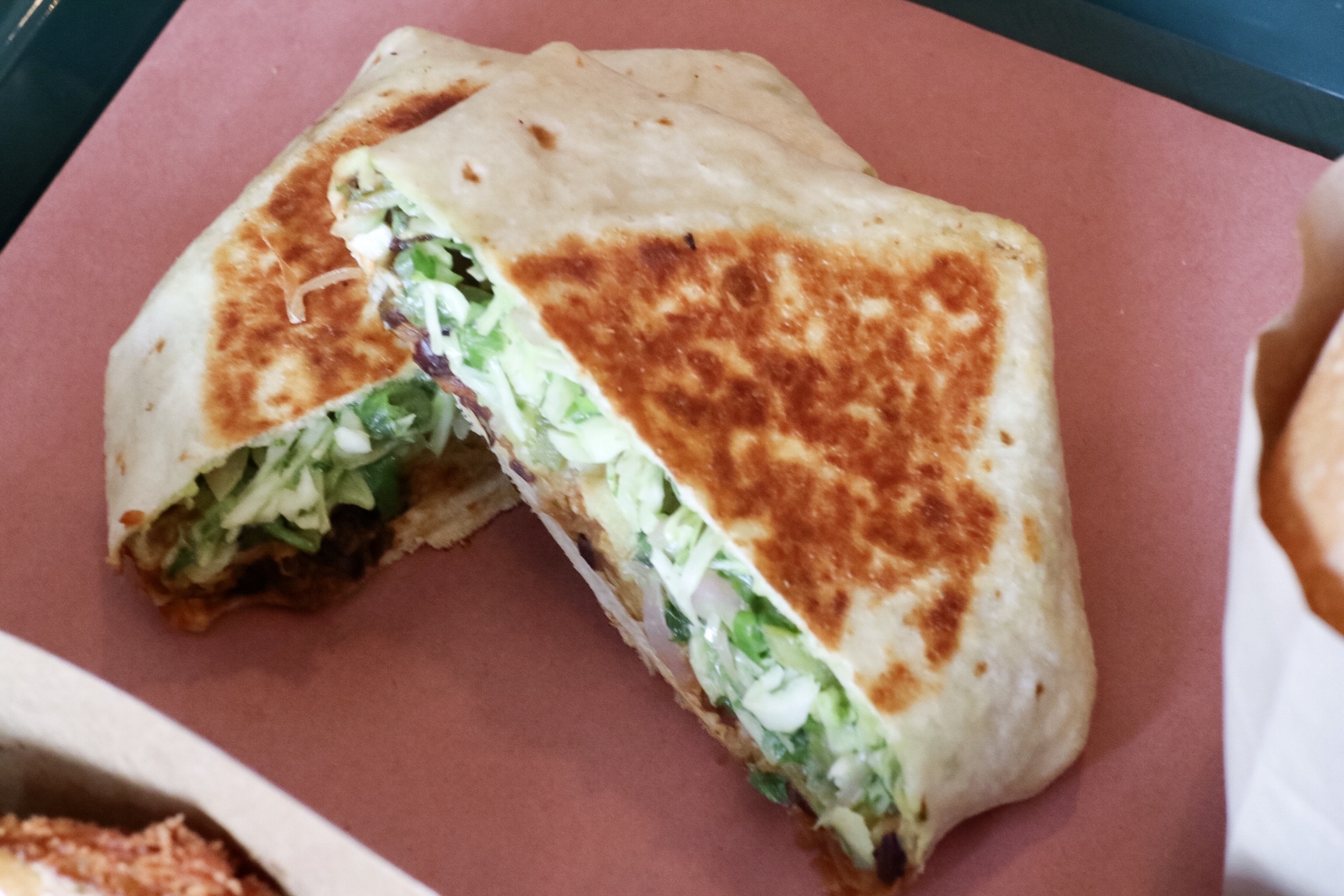 There are also many sides prepaid Hot or Cold. The Hot Sides include Chili Cheese Fries ($10, Mushroom XO Roasted Broccoli ($6), Tempura Onion Rings ($6), Crispy Fried Brussels Sprouts ($6), and Satay Rice Cake ($6).  The Cold Sides include Baby Gem Salad ($12), Curry Cauliflower Salad ($12),  Roasted Kabocha Squash Salad ($12), Beet & Apple Salad ($12), and Carrot, Farro & Avocado Salad ($12).
I was particularly impressed with the Tempura Onion Rings – the amount of heartiness and crunchiness was incredible.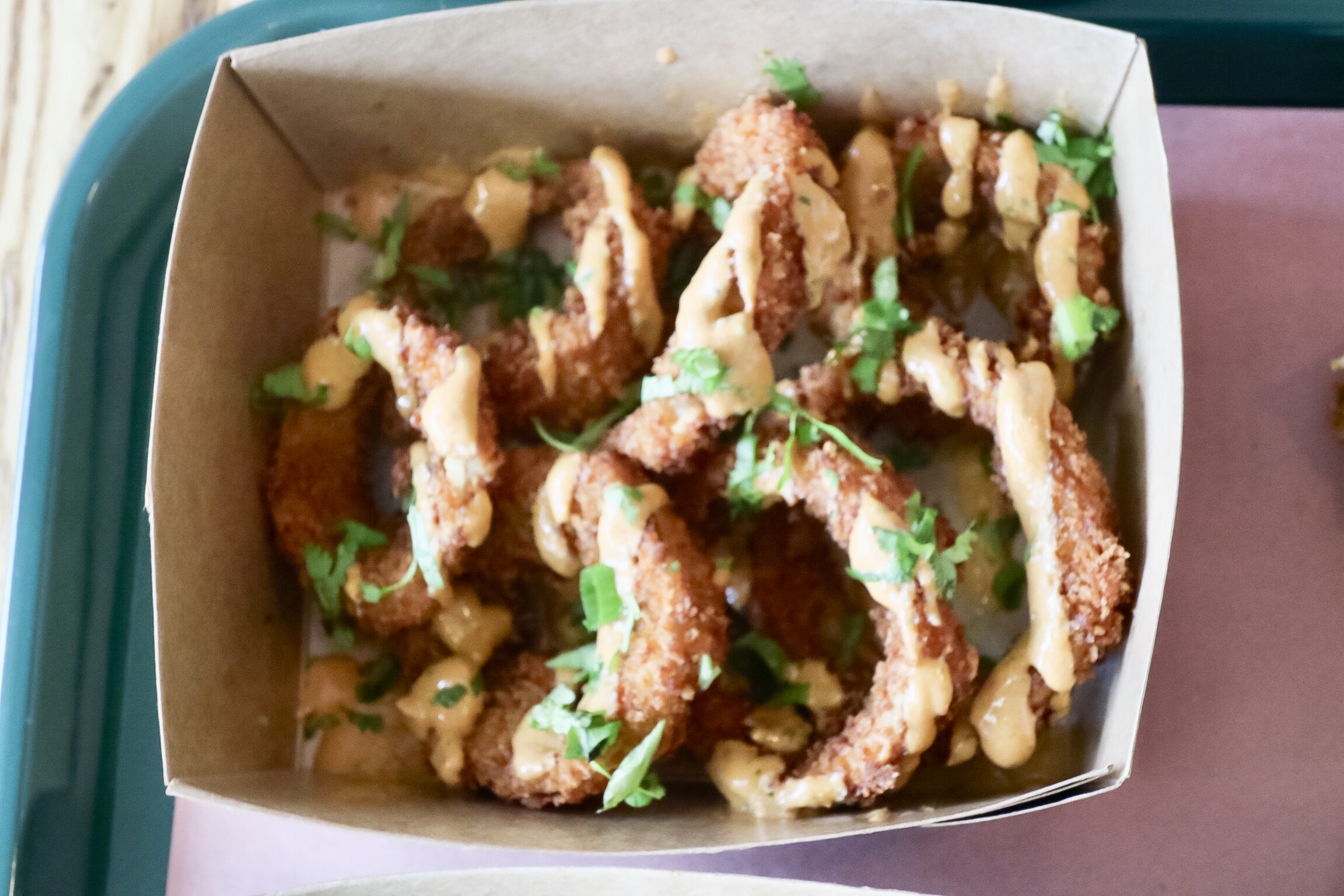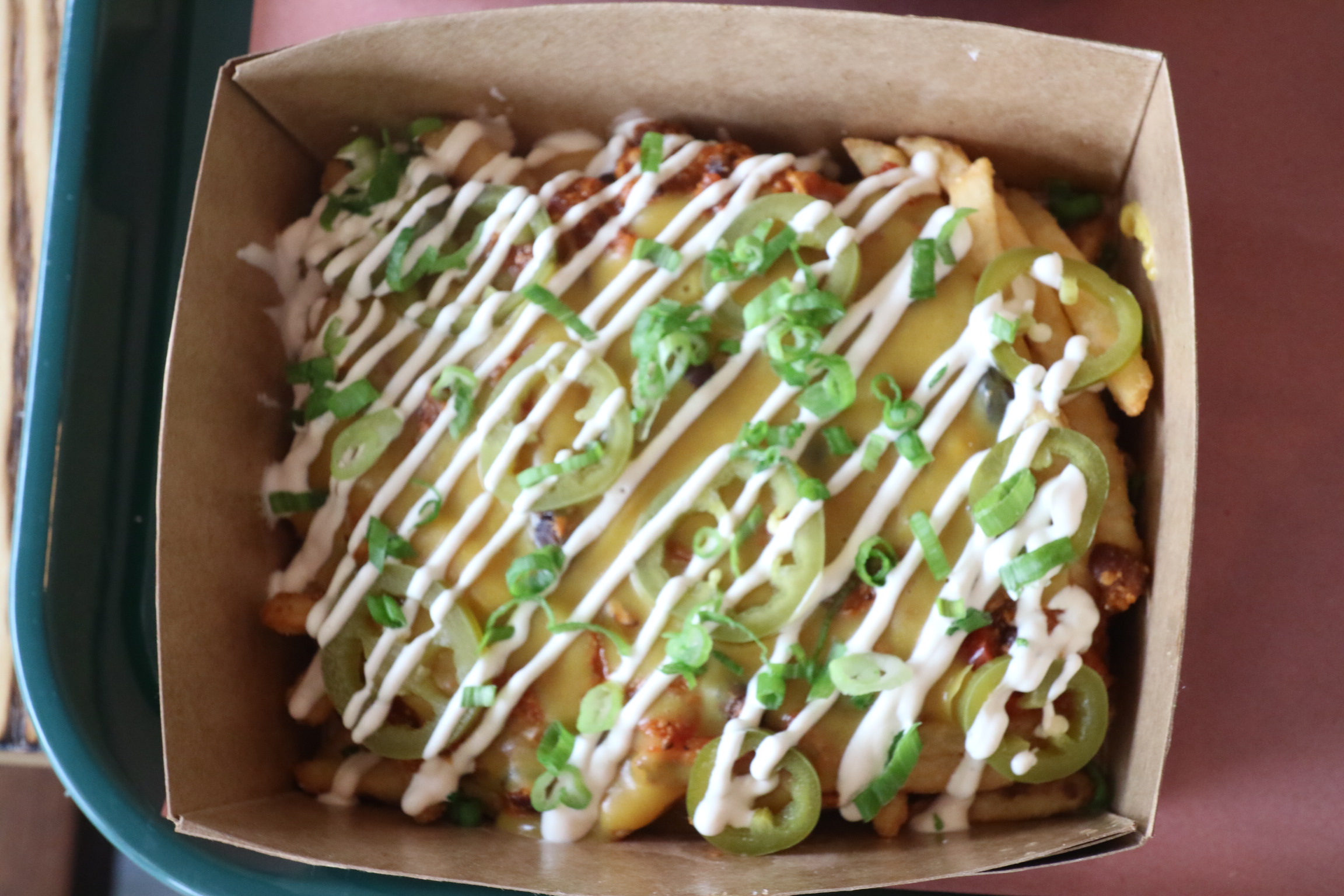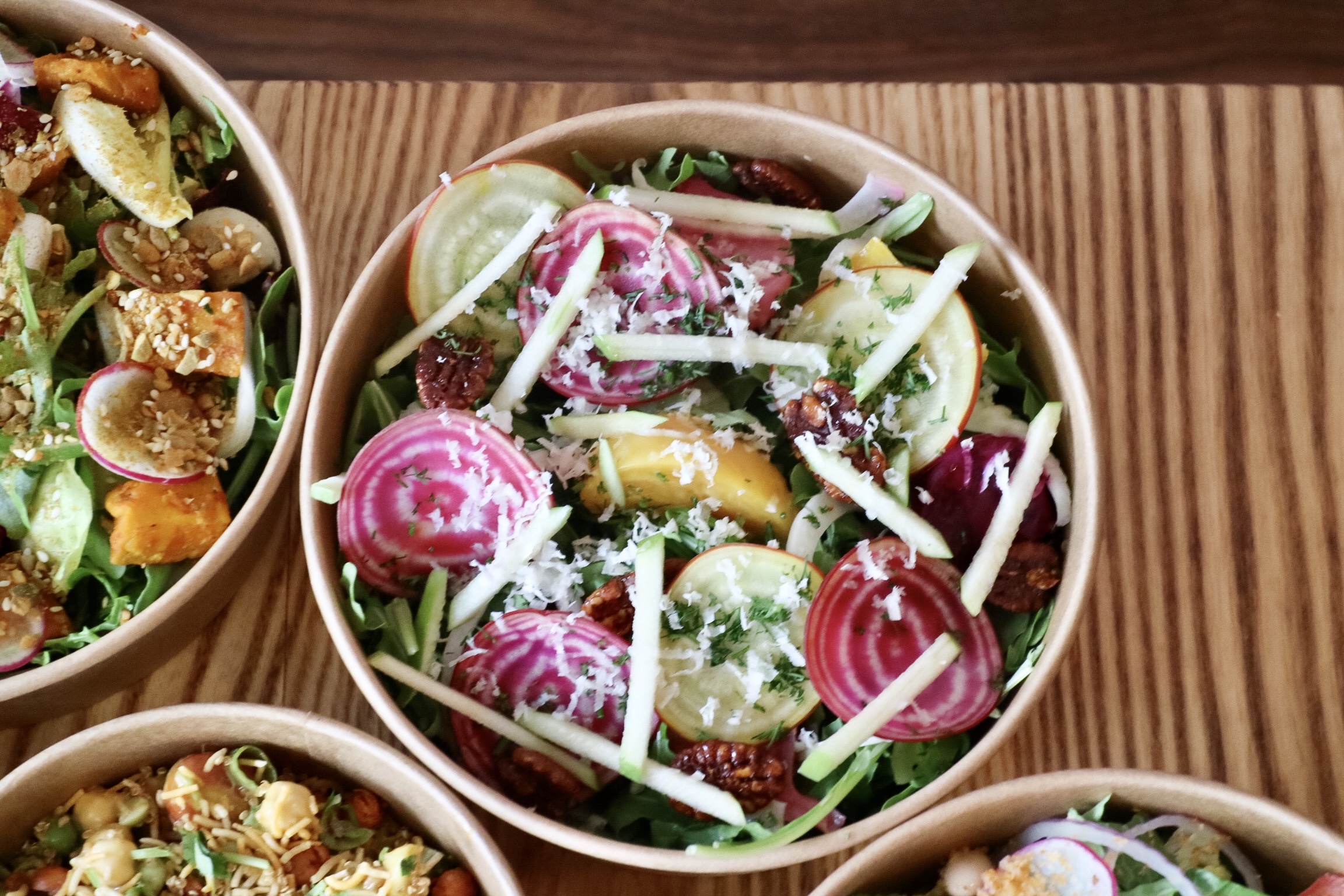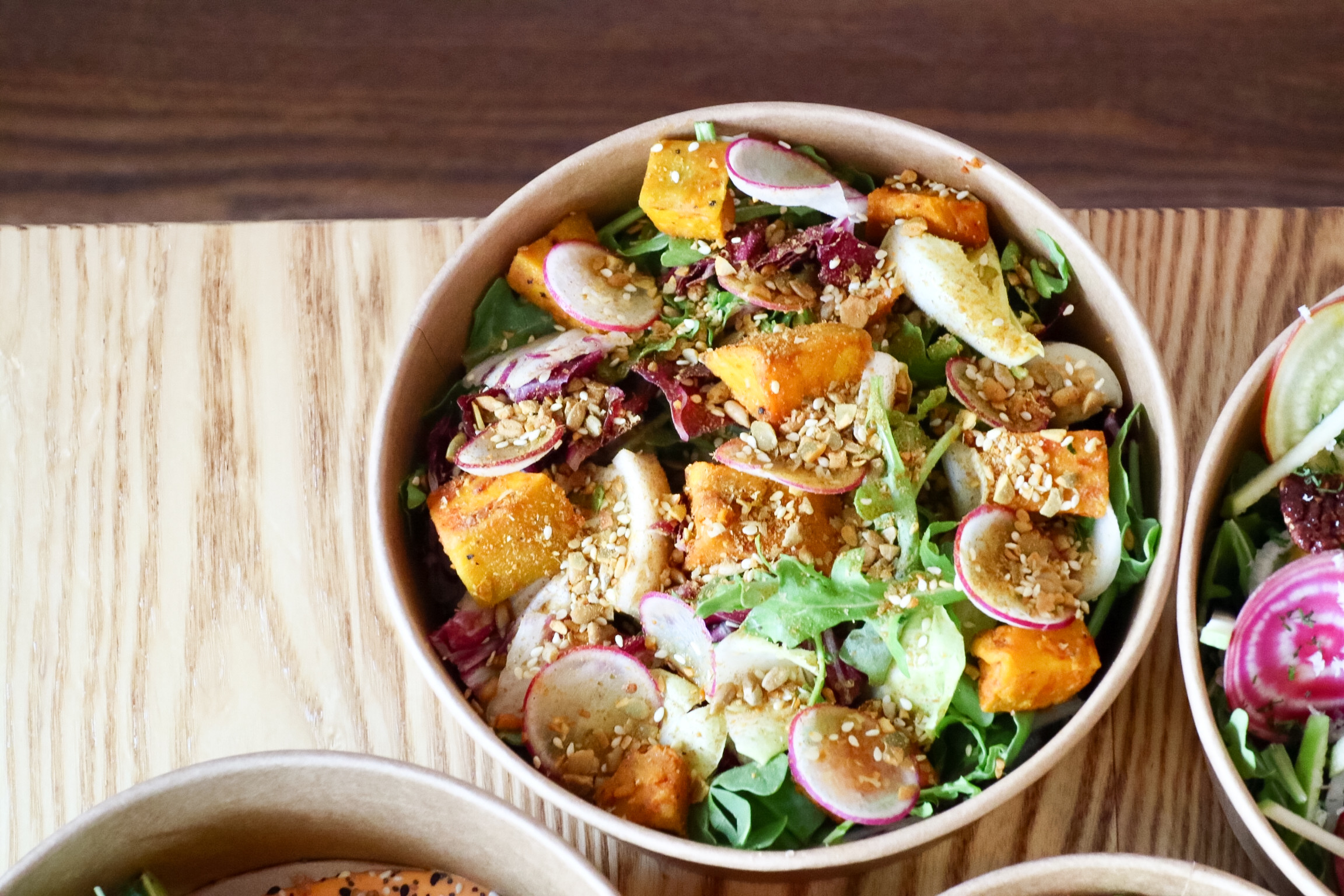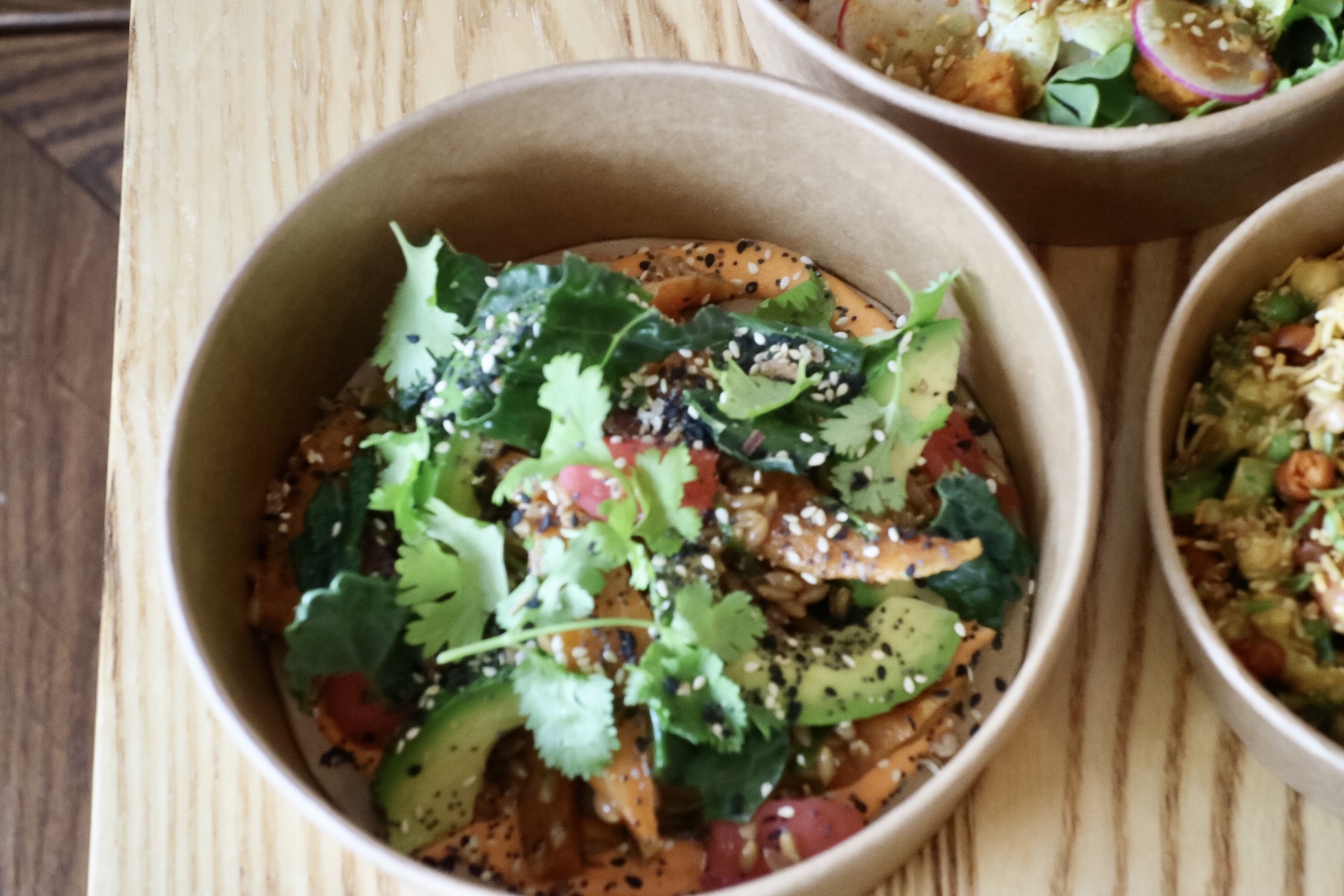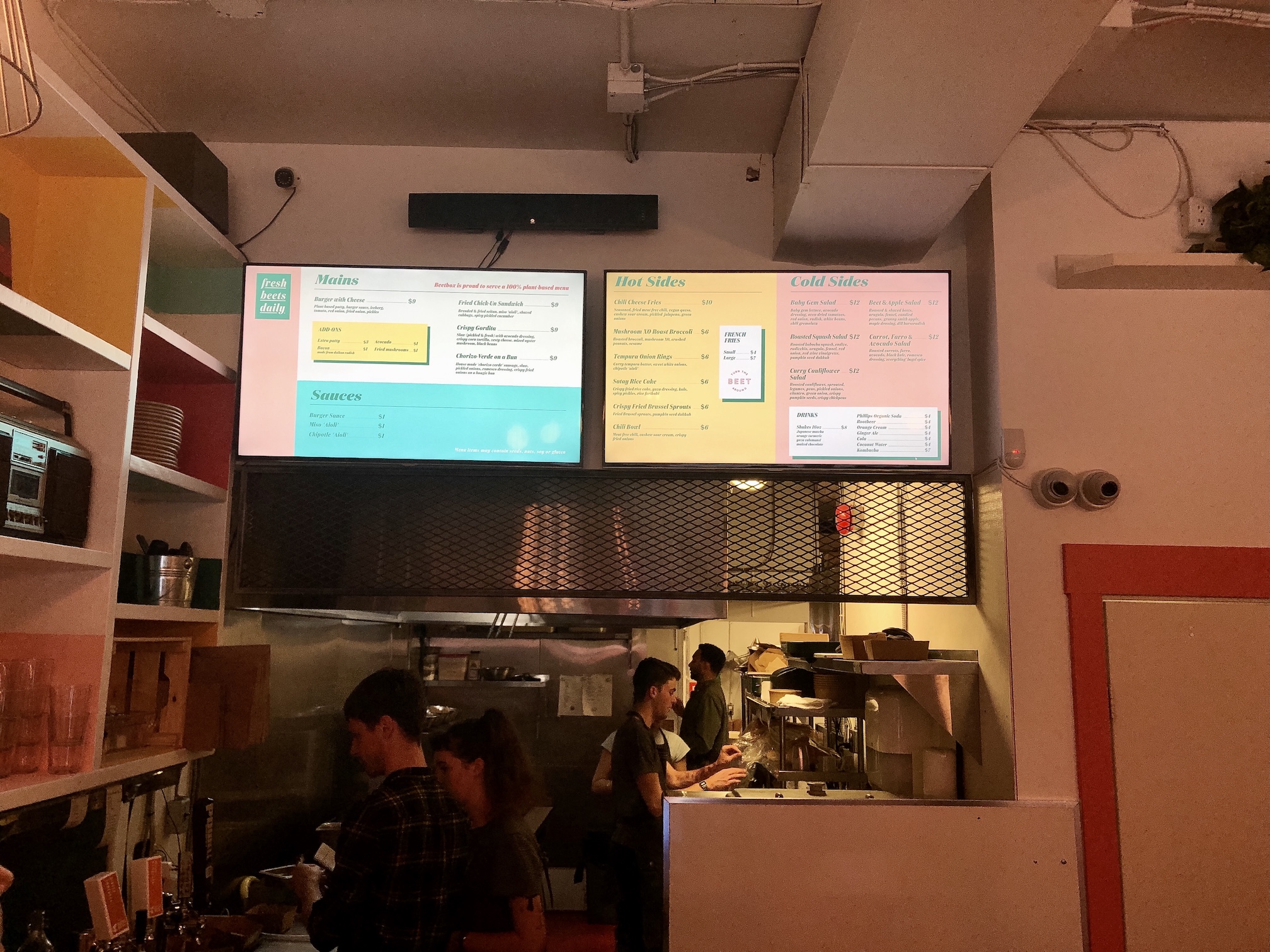 Final thoughts
Although I am a little sad that I wouldn't be able to pick up Juke's fried chicken conveniently in the West End anymore, I still appreciate a new vegan restaurant option in the neighbourhood. Among all the dishes I tasted at the preview, I highly recommend the Fried Chick-Un Sandwich, and the Crispy Gordita Burger, both provide the savoury flavours and succulent texture that fried chicken or beef patty would have. I also loved the Tempura Onion Ring – a much heartier version than the regular onion rings packed with flavours. Beetbox is opening on October 10, and get ready for some tasty, healthy comfort food in the West End.
$$
rating: 3.5/5
Beatbox
1074 Davie St, Vancouver, BC V6E 1M3
(604) 233-8269 or www.beetboxveg.com
* All food and beverages tasted in this post were complimentary. Opinions are on the reviewer's own.