They just opened this new joint Nosherie in downtown Vancouver yesterday. I was there around 1:15 pm and the lunch service started slowing down. The restaurant is pretty chic with some hipster feels to it. The first thing I noticed was a large piece of roasted pork for carving and making sandwiches. The menu had only a few items – a couple sandwiches (Pork and Reuben), a couple salads both with kale in it, and a couple soups.
Hmm… Another Meat and Bread? Well they'd better impress the hell out of me because Meat and Bread had set a pretty high standard.
The older lady who took my order seemed a little annoyed when I mentioned my thought on comparing them with Meat and Bread. She proclaimed that they were better because they provided healthier choices like salads, smoothies, and they also had more baked goods. I supposed it was a fair statement.
I tried the pork sandwich. It was not bad, but no where near the quality of Meat and Bread's well-known porchetta sandwich. And it was more expensive at $9+. As add-on's, the salads, soups, and even cookies were around $3 each. My friend and I both spent more than $12 for lunch, but I left the place kind of unsatisfied.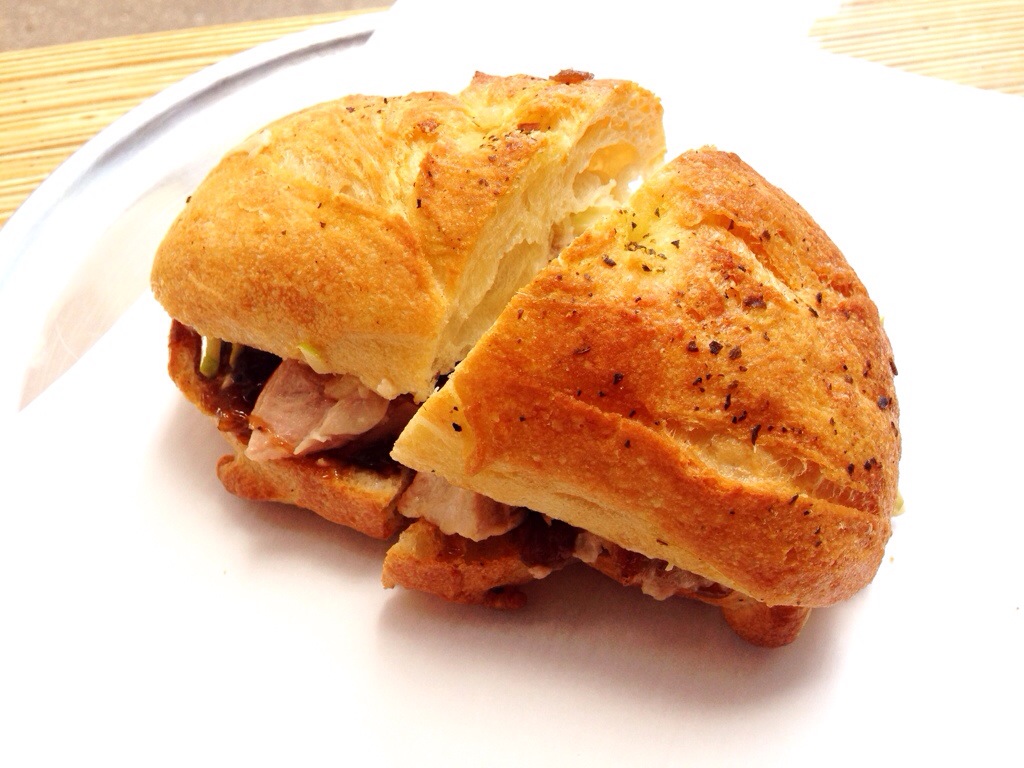 Yes, Nosherie is a beautiful place, with some friendly and good looking servers (except the cranky older lady), but the food simply isn't good enough! One would argue that they are just brand new, and probably need to test out a few different dishes before settling in for the better ideas. But seriously if they don't have a winner recipe and a great execution plan before opening the place, it is super hard to survive in this competitive Vancouver food scene.