The Vancouver Spot Prawn Festival on the weekend marked the starting of the BC spot prawns season. Those little red jewels from the ocean truly represented what the mother nature could offer along the Pacific West coastlines.
To serve them raw while they are still fresh might was one of the best way to showcase how sweet, succulent, and delicious they were.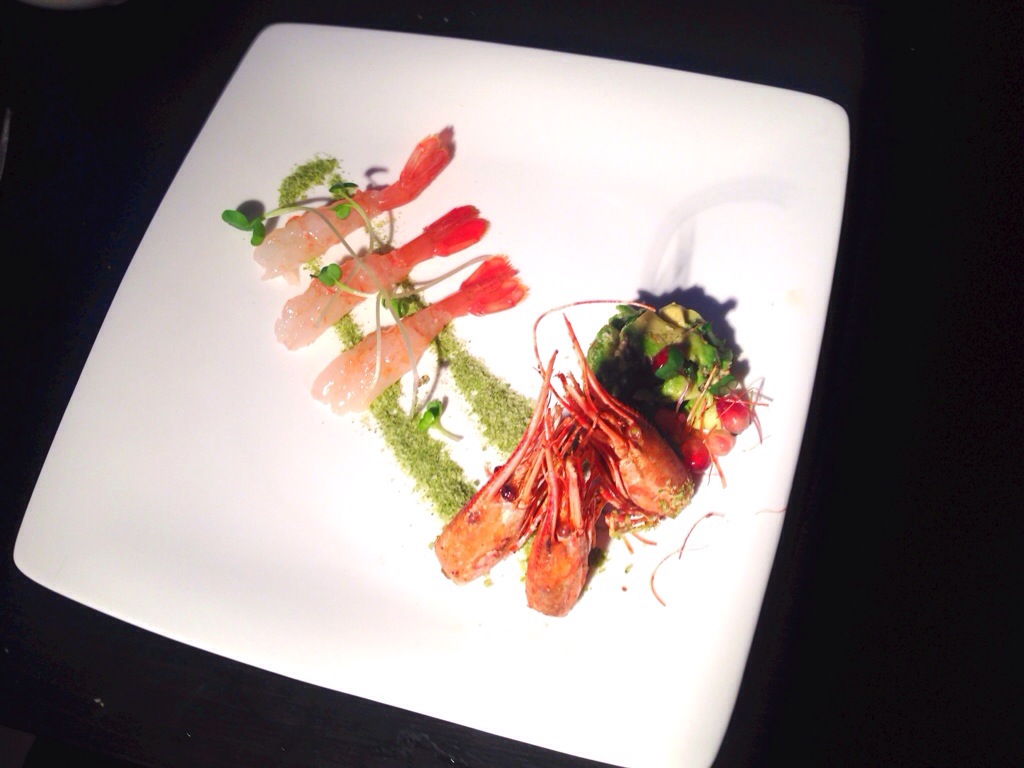 This dish was very simple. The bodies were served completely raw, in a Japanese sashimi style. I had prepared some 'wasabi sands', which were a blend of wasabi paste, wasabi powder, sea salt, matcha powder, and panko crumbs. The prawn bodies were slightly brushed with a tiny little bit of light soy sauce. We just needed a hint of soy as the wasabi sands were already salted. The prawn heads were deep fried in sun flower seed oil with high heat till they were slightly golden. I also served some diced avocado on the side, marinaded with merely lemon juice, salt, and olive oil, to provide some different texture that lied right between the silkiness of the prawn sashimi, and crunchiness of the prawn heads.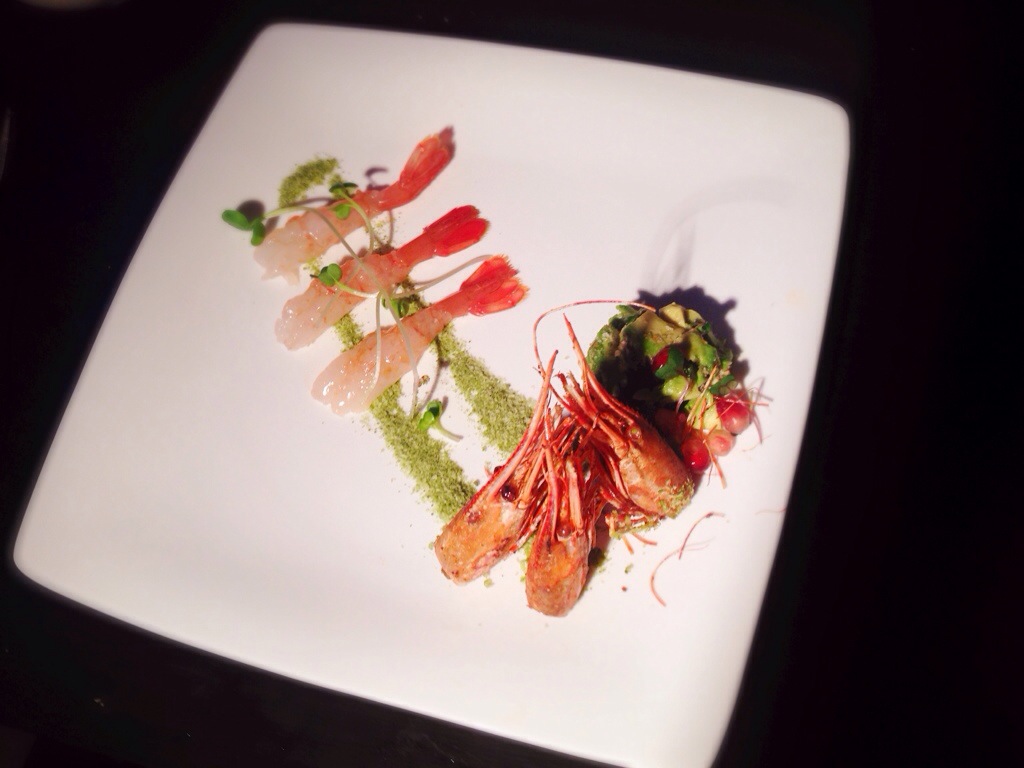 We just felt extremely lucky to be enjoying BC spot prawns in their finest form. And I also considered this a tribute to all the fine Japanese sushi masters, who kept the tradition of showing the proper way to eat a fine piece of seafood. We should taste food in its finest and most natural form. Enjoy eating sushi and sashimi was like appreciating an original art piece. other elements in the dish were meant to enhance the flavours but not to over powering them.