As we continued on our 5-course spot prawn dinner party, the second dish was inspired by Peruvian cuisine: spot prawn ceviche. It was another simple and elegant way to showcase the freshness of the prawns. I was really happy on how it turned out. It was light, colorful, and tasty. I might have switched a few things traditionally used in ceviche. But I think I made pretty good choices to elevate the dish. And yes I had a lot of fun plating as well!
Ceviche is a technique to cook white fish or shell fish. Food is cooked in acidity provided by citruses such as lime and lemon.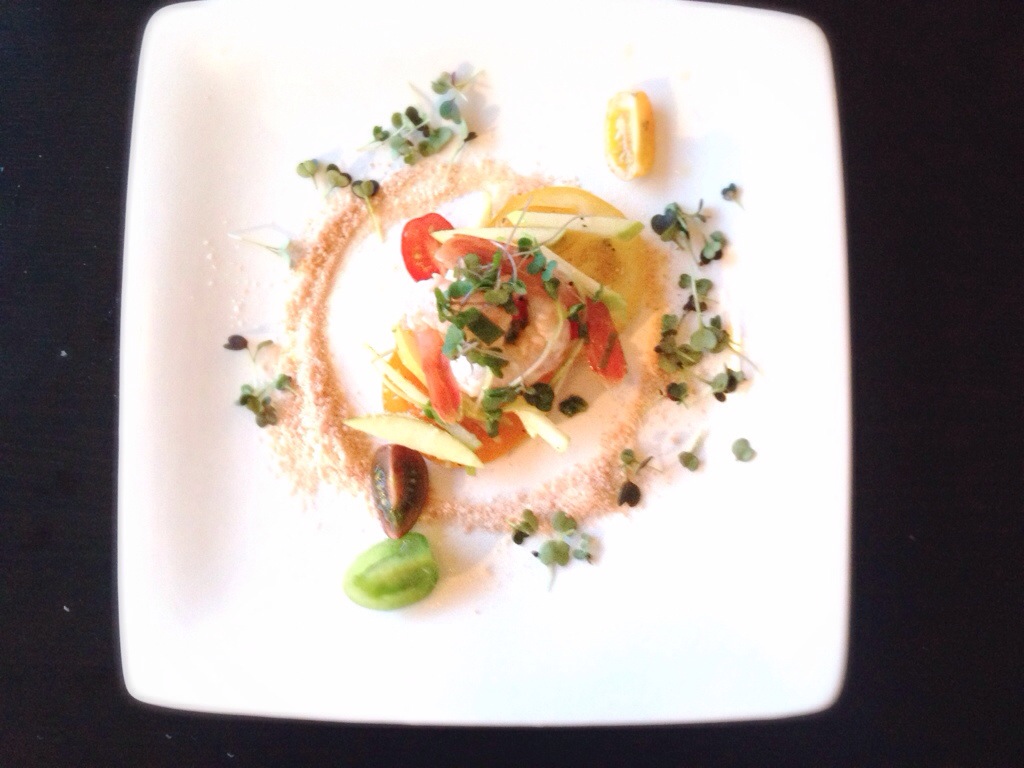 I used:
– juices from 2 limes and 2 lemons.
– 2 stalks of green onions, finely chopped. (Traditionally red onion is used)
– a few chili flakes, and some salt and pepper for final tasting.
– a few baby heirloom tomatoes, quartered.
Traditional they incorporated cucumber, avocado, and cilantro in ceiviche. I decided to use baby heirloom tomatoes to provide beautiful colors and sweetness.
Everything was served on 'tomato sands' I had prepared earlier. The sands were a blend of tomato paste, kosher salt, lemon zest, and panko crumbs. And they complemented perfectly with spot prawn ceviche wonderfully.