They had a wood fire oven inside the food truck. How cool was that?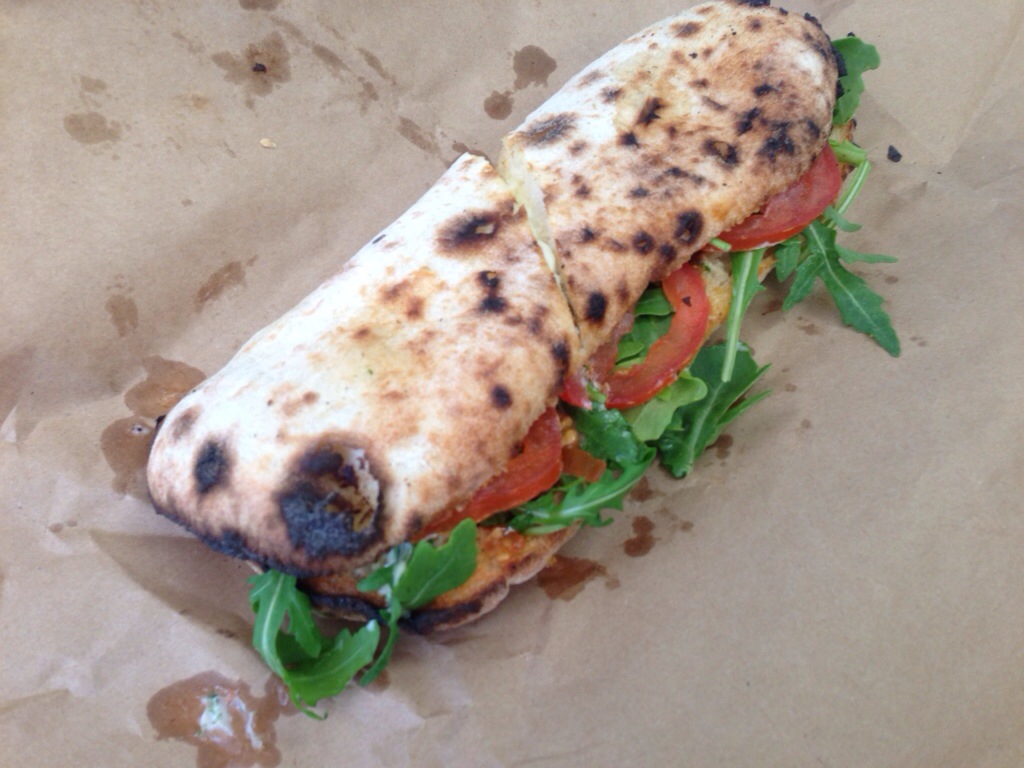 They had only 4 choices of saltimboccas sandwiches, and all of them had the following ingredients: mozzarella, tomato, arugula, basil mayo. They are: Caprese (vegetarian with extra basil, Prosciutto, Piccante (with capicollo), Ciccioso (with prosciutto, salami, & mortadella).
I jumped right onto the one with capicollo. I had been in love with this spicy Italian ham since I started watching The Sopranos years ago. The pizza oven was just brilliant. The bread was charred nicely, and all the ingredients were warm and singing together like a Napoli folklore. Nothing really bad to say about this sandwich except that I wanted more. For $8.50, I thought my lunch was reasonably priced, and delicious. And I would definitely come back to try the other choices.
From what I heard, the food truck was owned by a popular pizzeria in East Vancouver. I would keep it in mind for some Neapolitan food adventure.