I bought my first GROUPON of the year, and took my mom to NU Chinese Bistro.  It is one of those odd places in Richmond that looks pretty upscale and where you could rack up your bill quite easily ordering from their dinner menu, but also where you could find incredibly cheap lunch deals. Besides this GROUPON lunch deal, their $9.99 2-course lunch special seems like a pretty sweet deal as well, which is proved even more so after I tasted their food.
Outside of the restaurant, I was somewhat impressed with their stone wall, along with a couple decorative red lanterns by the entrance. The interiors were elegant with traditional Chinese style woodcarving lattice all over the dining room. It is always nice to see some Chinese elements or craftsmanship, which is not often seen in the city crowded with Chinese restaurants. All the dinnerwares even down to a tea pot are branded with the restaurant logo,  also showing some class.  There are also a couple private rooms are available for hosting bigger groups.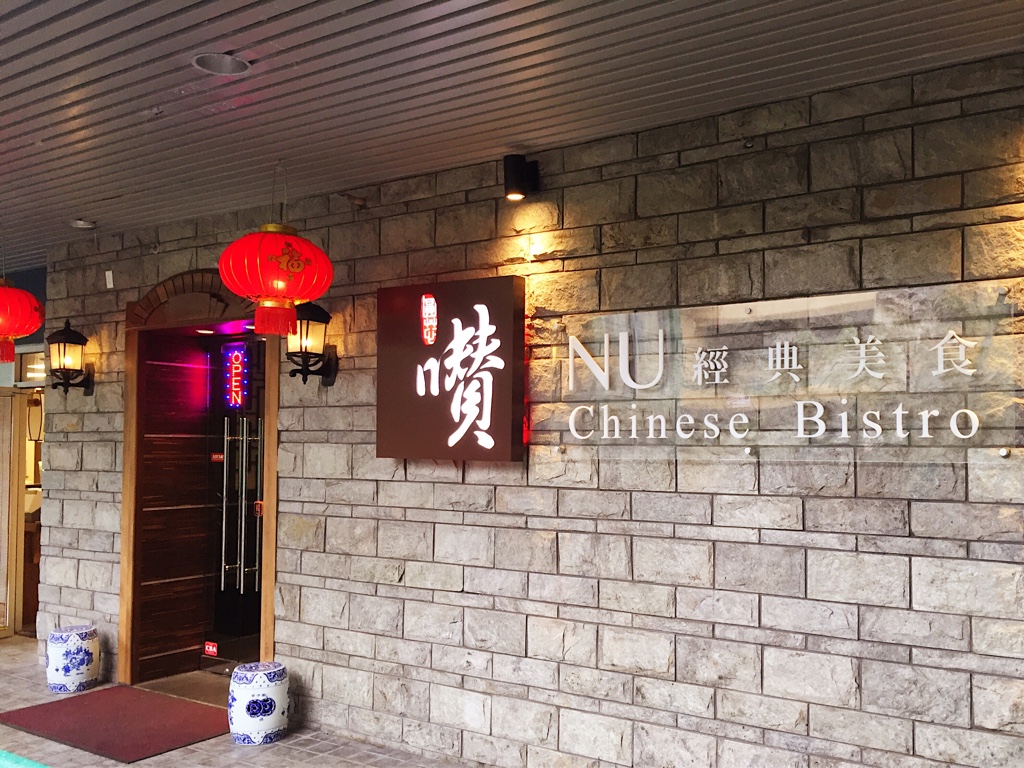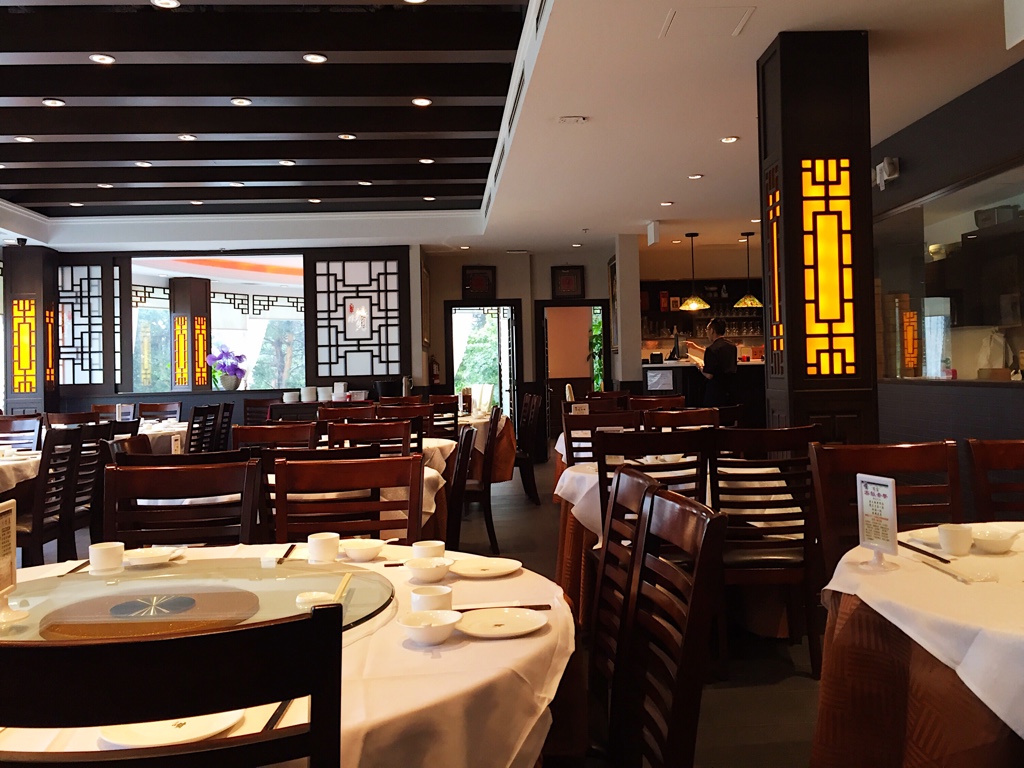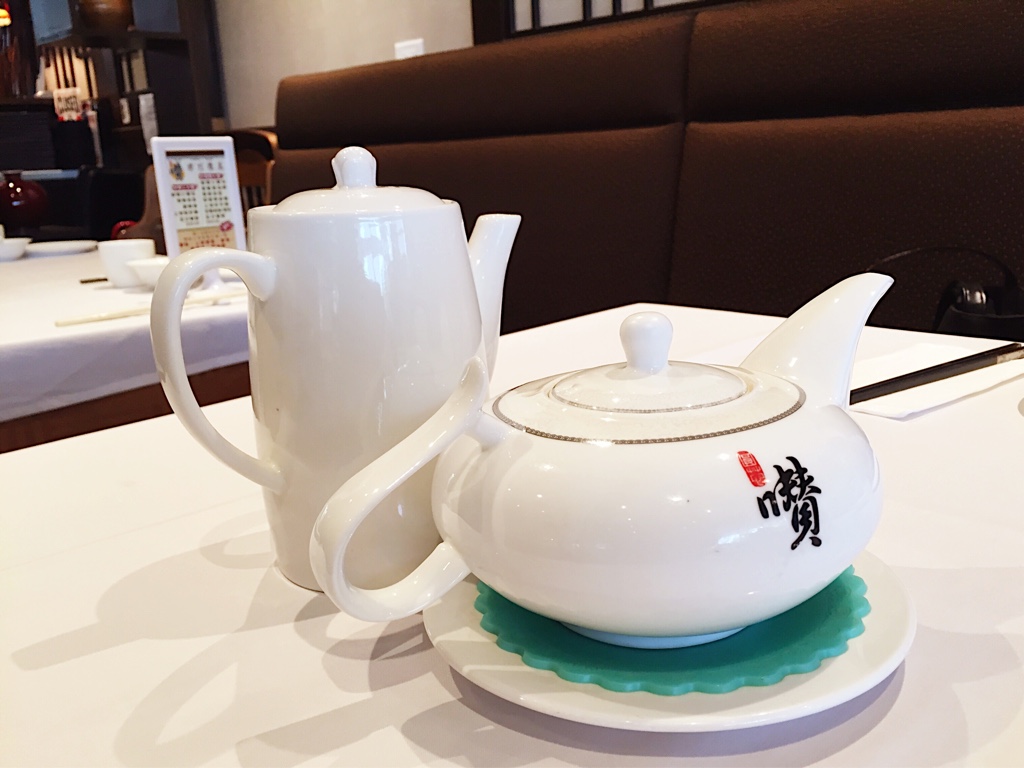 The GROUPON deal features a 5-course lunch for 2, including the following:
Black fungus salad or jellyfish salad
Shainghainese soup dumplings (4) or Shainghainese egg rolls (2)
Hot and sour soup or shanghainese wonton soup
Choose two dishes from: sweet & sour fish fillet, deep fried ribs with salt & pepper, stir fried mix greens, kungpow chicken (spicy), fried shanghainese style thick noodles, shrimp fried rice)
Deep fried stuffed red bean paste cake
Although an interesting lineup of showcasing every single section on their menu, the choices do not sound super exciting. But for $35 and an additional 25% off from a GROUPON special,  it is a good deal for the amount of food that we were getting.  And the quality of the dishes was making the deal even sweeter.
The Jellyfish Salad ($10.25) tasted fresh and crunchy. Hints of vinegar and sesame oil were subtle and adequate, which  was exactly what this dish should be.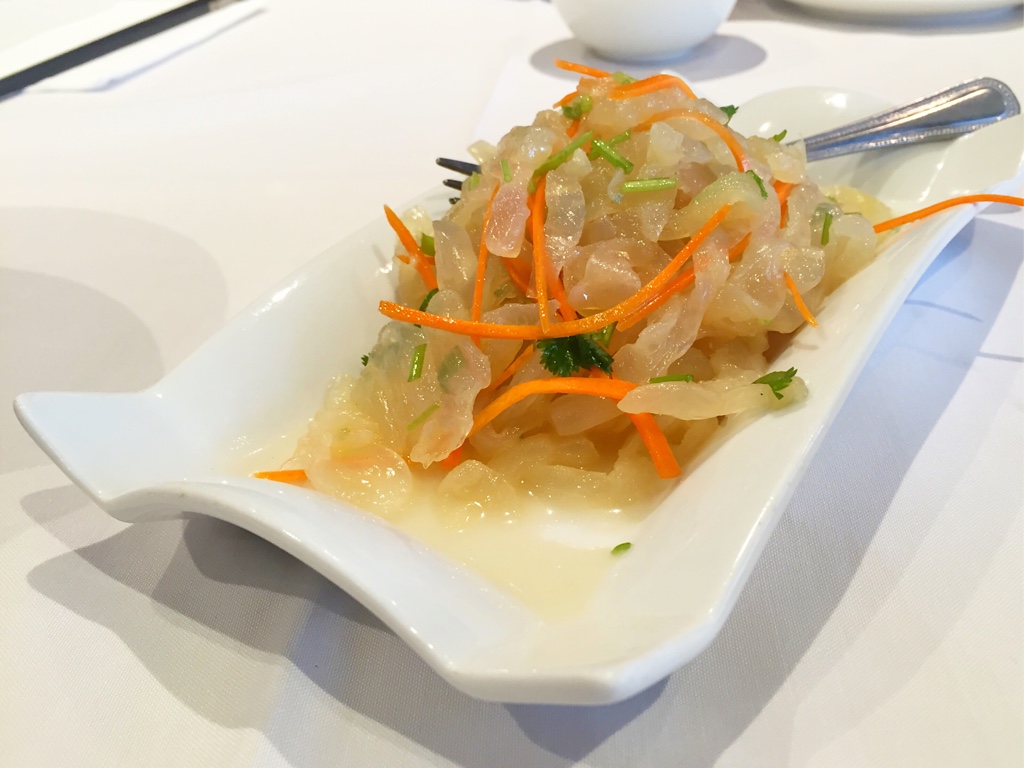 There was a good amount of heat in the Hot and Sour Soup ($16.95), but not overpowering as the vinegary flavour pulled it back to the comfortable level. They definitely nailed the velvety texture of the soup and all the ingredients tasted quite smooth on my palate.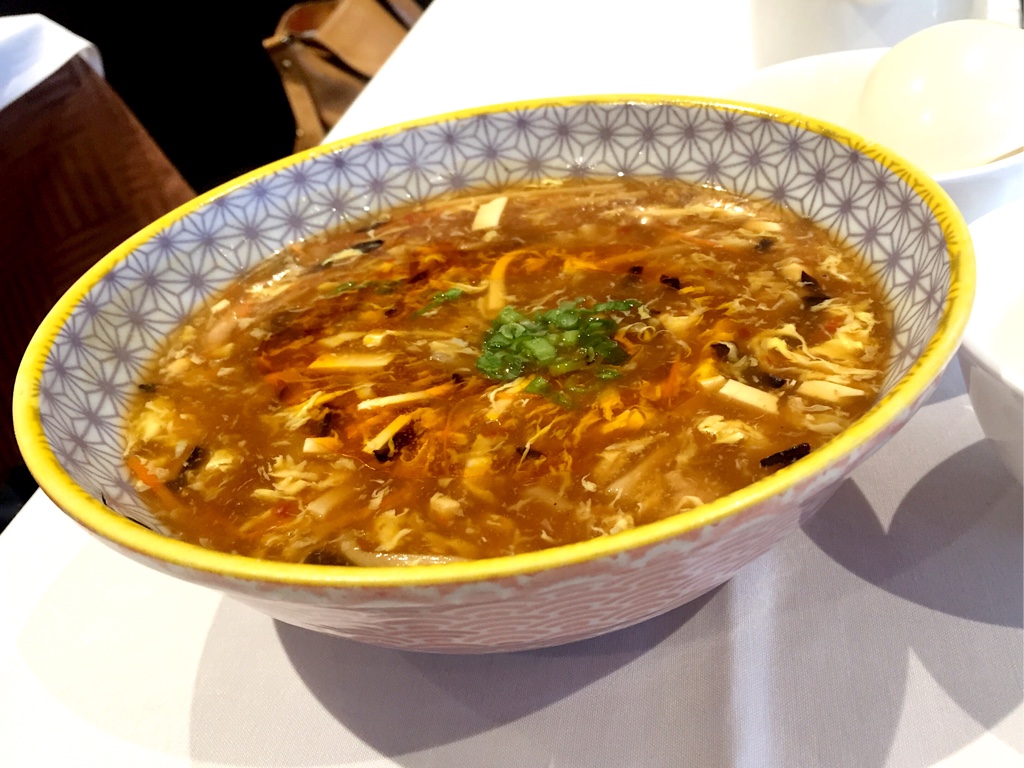 I noticed there were quite a few Shanghainese dishes on their regular lunch menu, 4 Xianglongbao or Soup Dumplings (6 for $6.25) was one of the choices on this set lunch menu, as I have been sampling XLB a lot lately and couldn't resist checking out the ones here. Despite of not being a particular Shanghainese restaurant, they make those dumpling really tasty.  The wrapper skin was thin but held the broth well. The flavours of the broth and the pork filling were well balanced, showing the quality of the ingredients and the craftsmanship.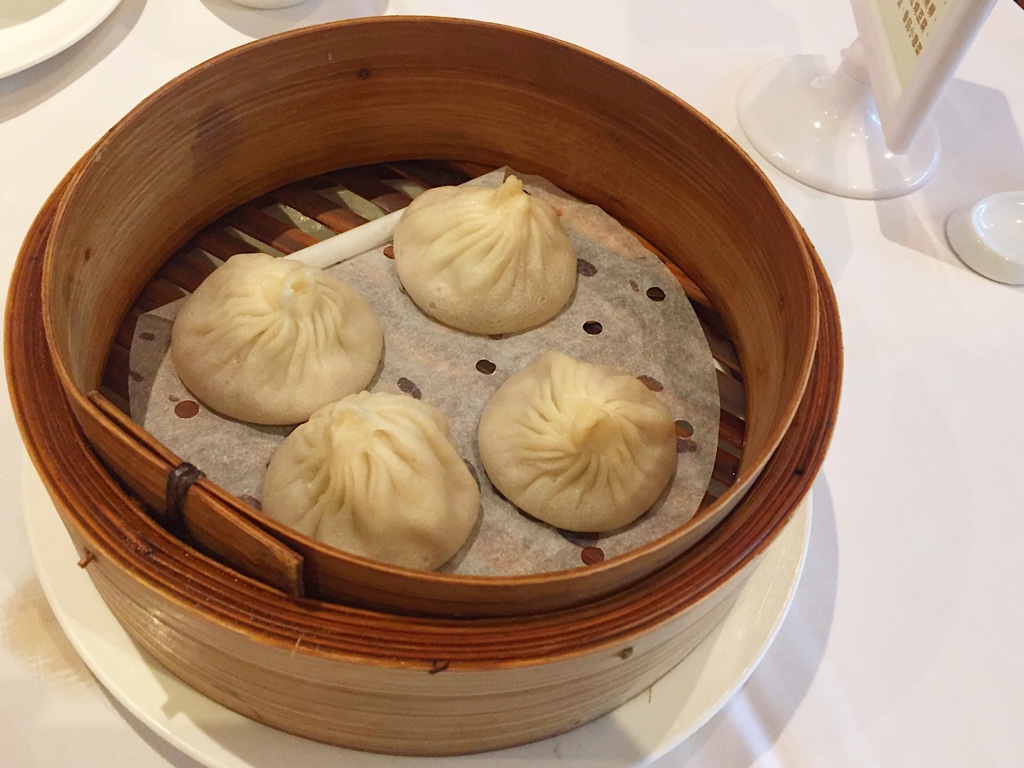 The Sweet and Sour Fish is not on their regular menu but it is a common dish that any Chinese chef could produce if the Sweet and Sour Pork ($18.95) is on the menu. Using fish actually makes the dish a lot of lighter. The fish was fresh and deep fried perfectly before the final stirring in of the sweet and sour sauce. We enjoyed the dish, especially my mom.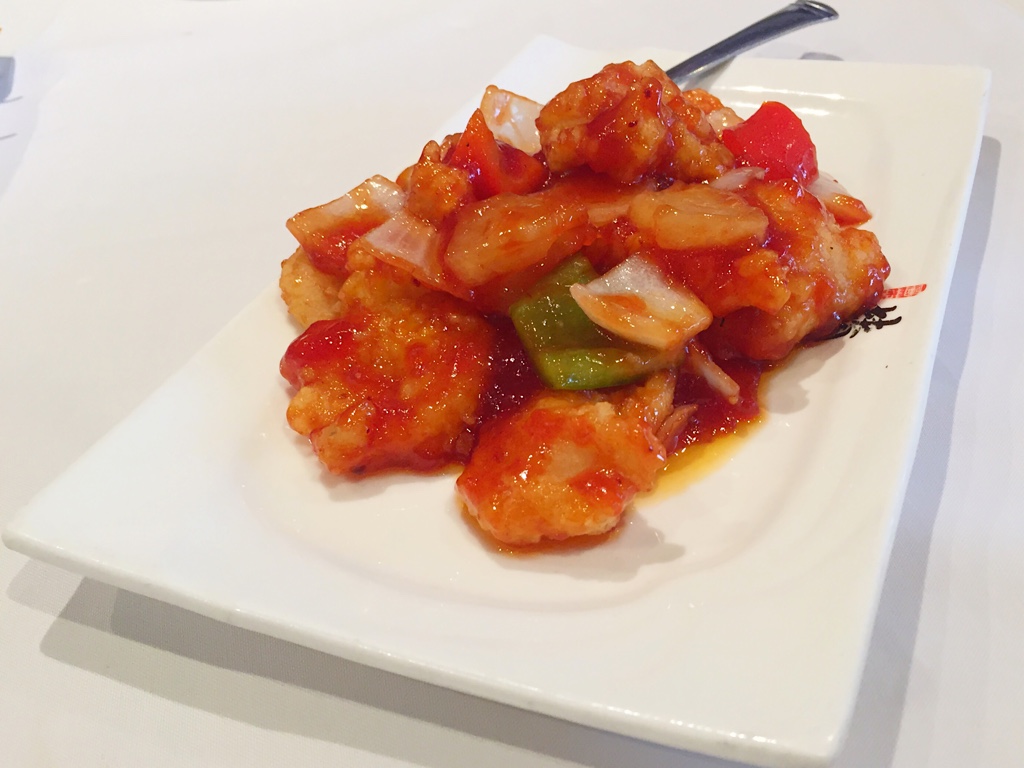 We got the Shanghai Style Pan fried Noodles ($14.95) as our rice/noodle dish in this family style meal. I always find this dish too oily at other places. If there isn't enough heat or the execution of wok stirring isn't quick enough, those thick noodles without a lot oil were a hell to cook properly. However, the version here was nicely executed, showcasing the chef's great wok work.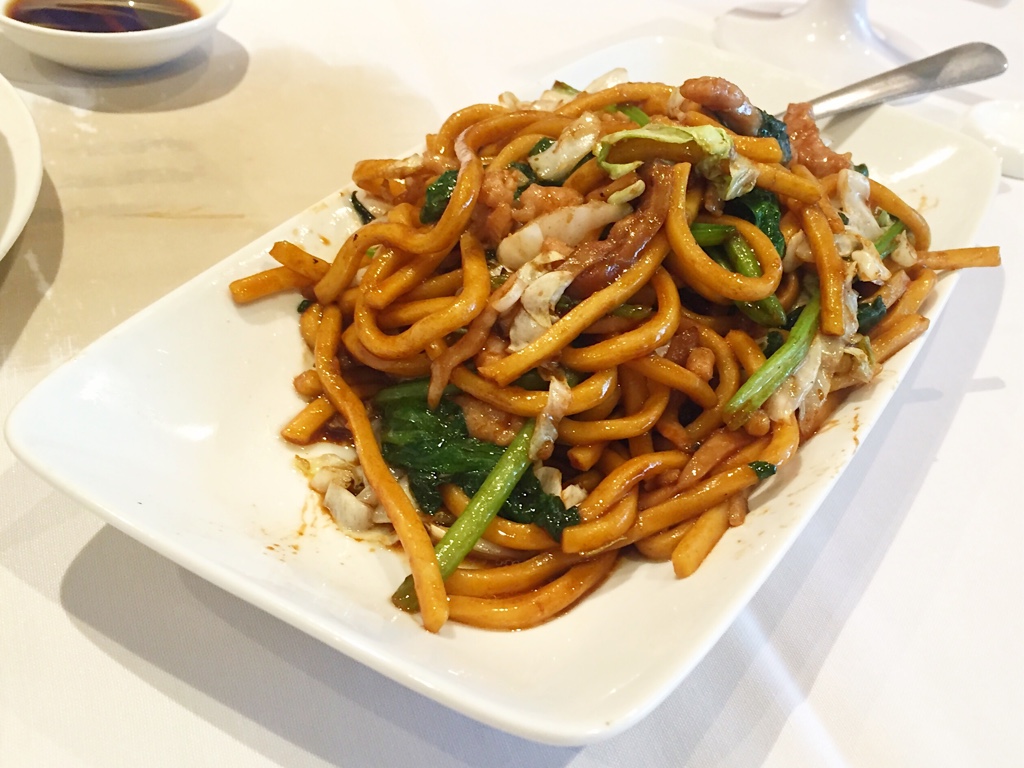 As dessert, the Deep Fried Stuffed Red Bean Cake ($8.95) was not much to look at but it was quite delicious as the warm gluiness and the soft and sweet red bean paste did come out as a terrific combination.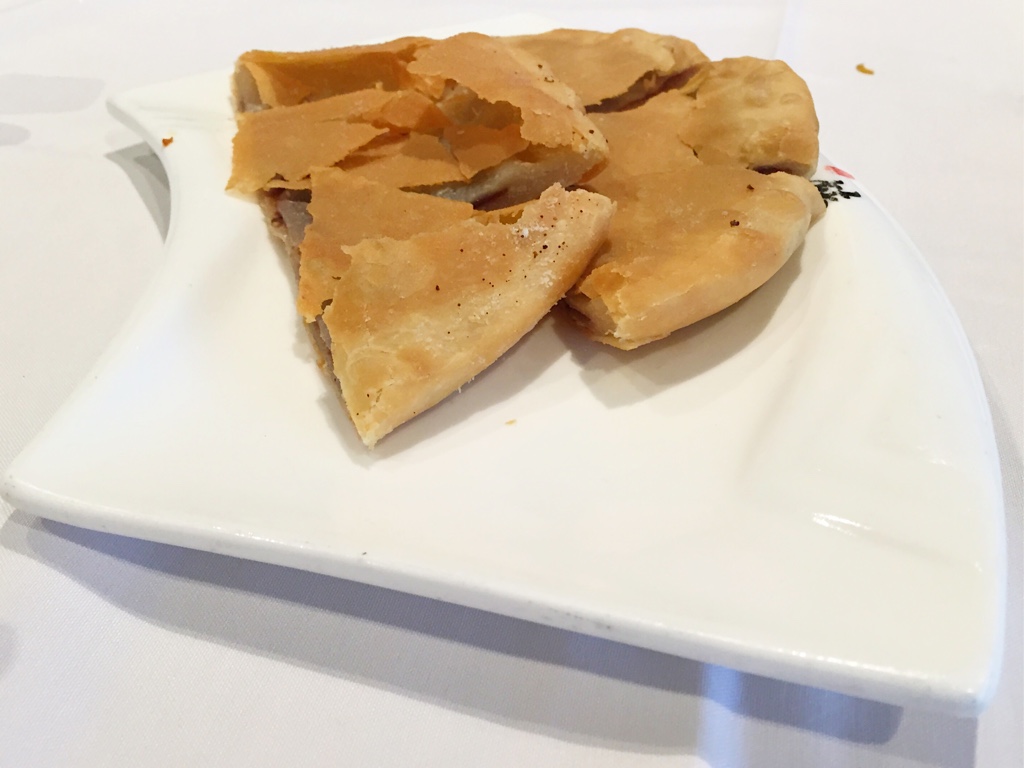 Overall, although those dishes featured in the GROUPON deal did not sound super exciting, I found them all well executed and delicious. Sometimes finding great quality on simple dishes really says something special about the chef of the restaurant. I don't think this deal is known by a lot of people yet, as it took a few moments  for our server to figure out what this deal was with the chef.  It also caught me by surprise of how good the quality was on the Xiaolongbao and the Hot and Sour soup.  They seem to have a mix of different dishes from different Chinese regions, but the chef must be a master of Shanghai cuisine as it was heavily featured here. The price looks a little higher on their regular menu, but I definitely recommend this GROUPON buy.
Website:

http://www.nuchinesebistro.com/
More reviews:


Location: