I know my friend Areta is always a fan of delectable desserts. So when we decided to hang out in Gastown, I wanted to recommend Acme Cafe because I had some amazing pecan pie here a while ago. But as this universe never ceases to amaze us, she actually beat me to it and suggested the place first. How crazy is that?
Of course I said yes to that and we soon found ourselves sitting at the very front of Acme Cafe, the retro-meets-modern diner located on the 109-year-old Paris Block in Gastown, enjoying the last hour of daylight through the large handsome window with black frame.
Although no pecan pie today, we were impressed by the slice of the Key Lim Pie ($6.25) that Areta picked, another classic of all pies.  It was sweet, tangy and luscious. And I also enjoy the texture contrast from the graham cracker crust.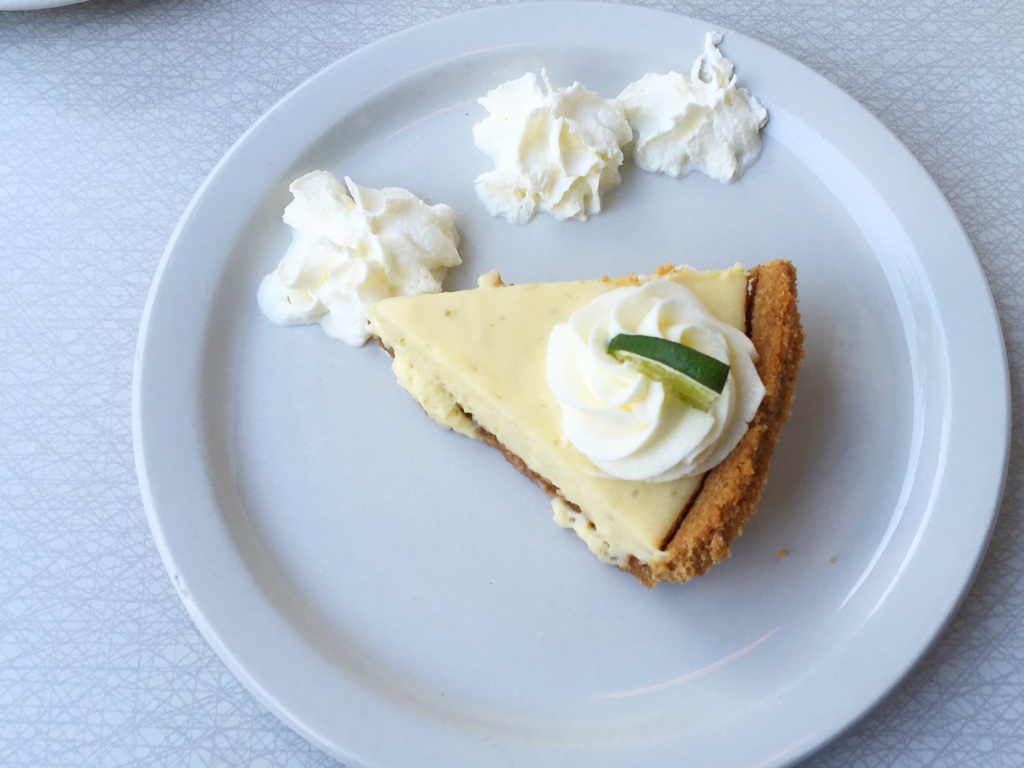 I enjoyed the richness of chocolate in my layered Chocolate Cake ($6.25). And the chocolate icing definitely would satisfy anyone who has a big sweet tooth for chocolate deserts. I was going to get an extra scoop of vanilla ice cream on the side, but soon realized I should get the Affogato ($4.50) instead, which was the one stone for 2 birds since I needed both coffee and ice cream to go with the chocolate cake. And it turned out to be the best decision I had made all day.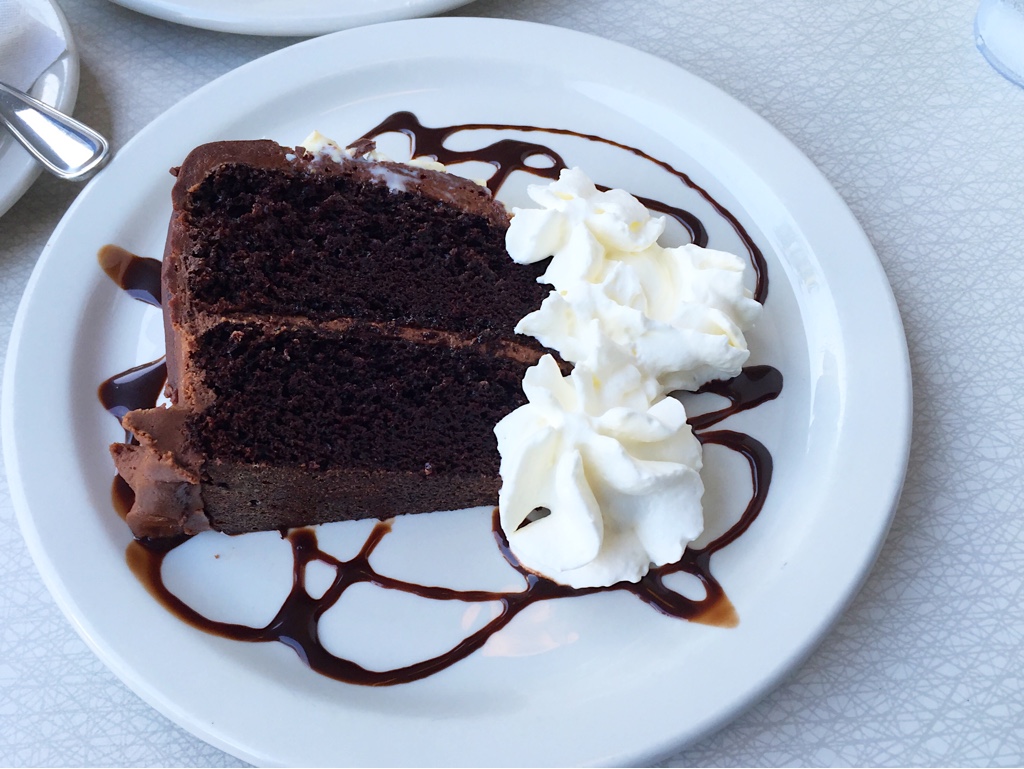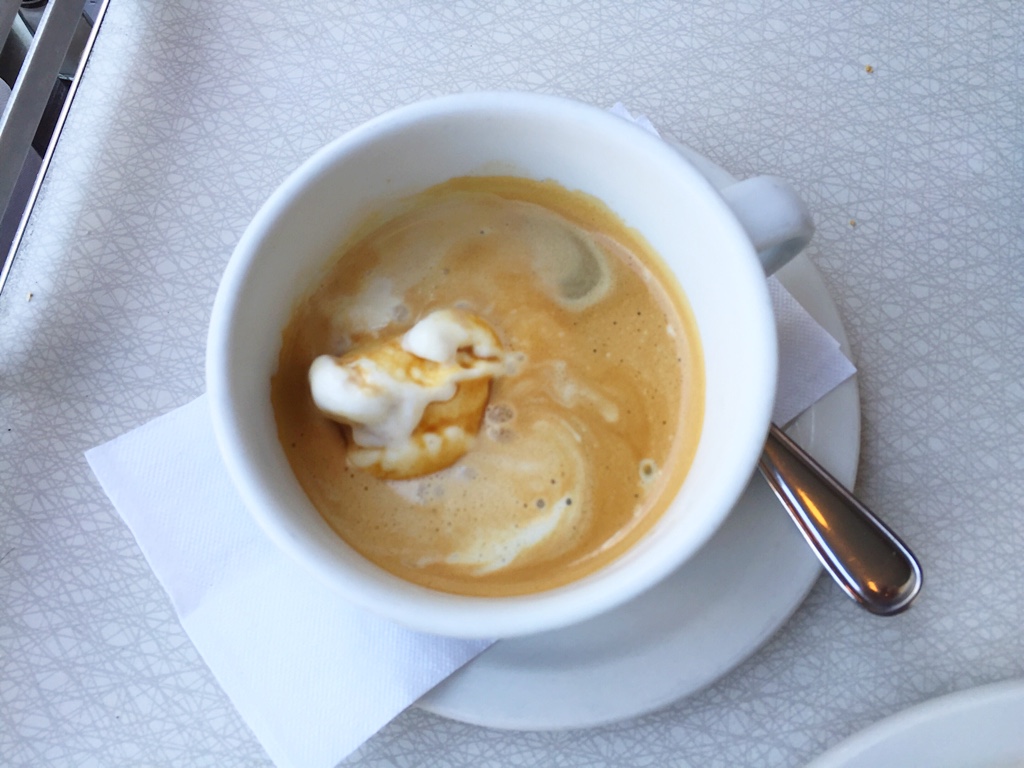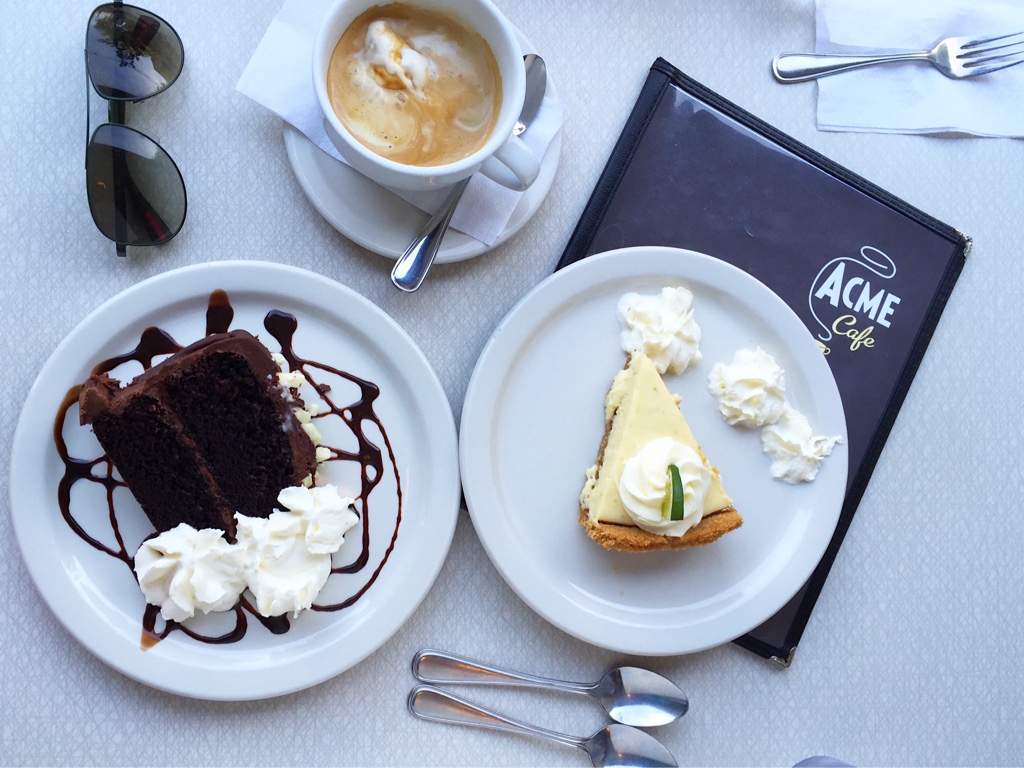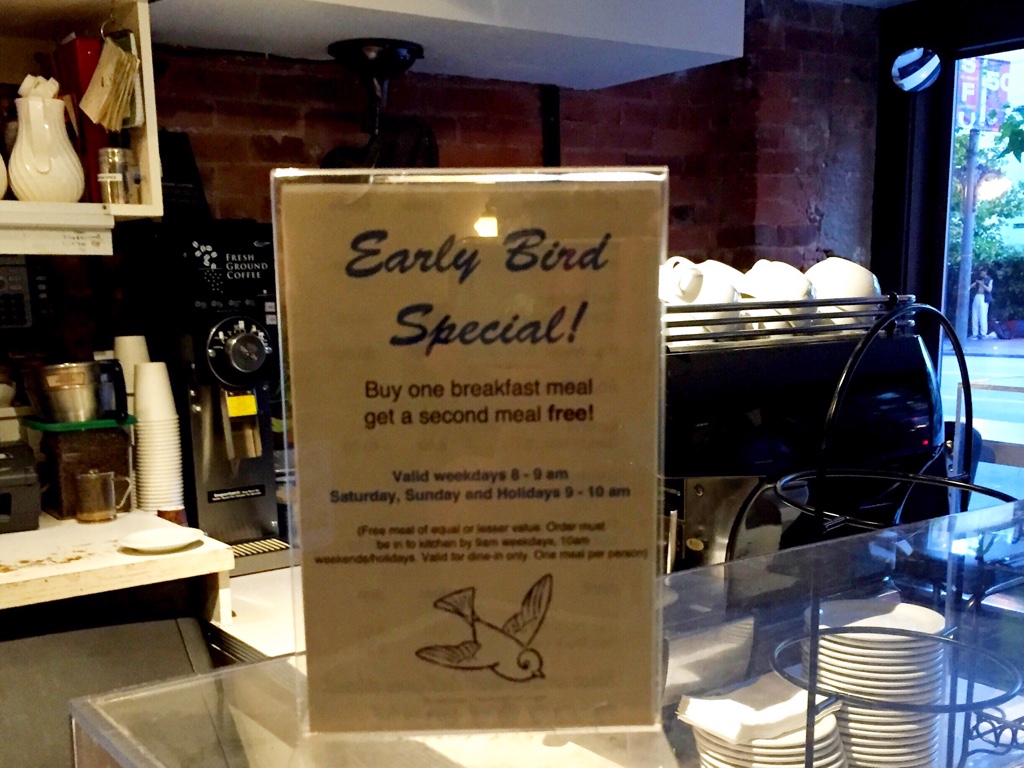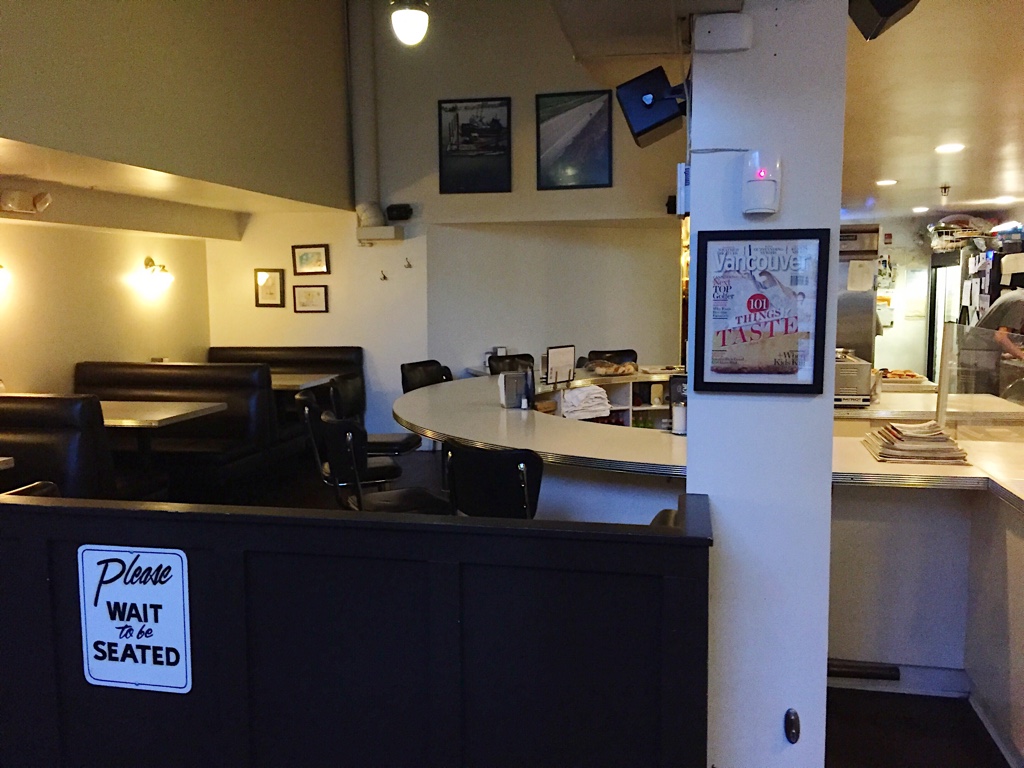 Website:
http://www.acmecafe.ca/
More reviews:

Location: