Honey Salt is a neighbourhood themed restaurant at the luxury Parq Vancouer, and is said to be a clone of its original location in Las Vegas.  It seems like the two locations, despite looking almost identical and both offering the chef-driven, farm-to-table dining concept, do not exactly share everything.  Seated with my friend Areta (@foodgressing),  an awkward moment came when I found out from the server that the Honey Salt's "happy hour" menu online was for the Vegas locatioin. Although the cocktail menu looks rather insteresing, I would love to see happy hour pricing on those drinks.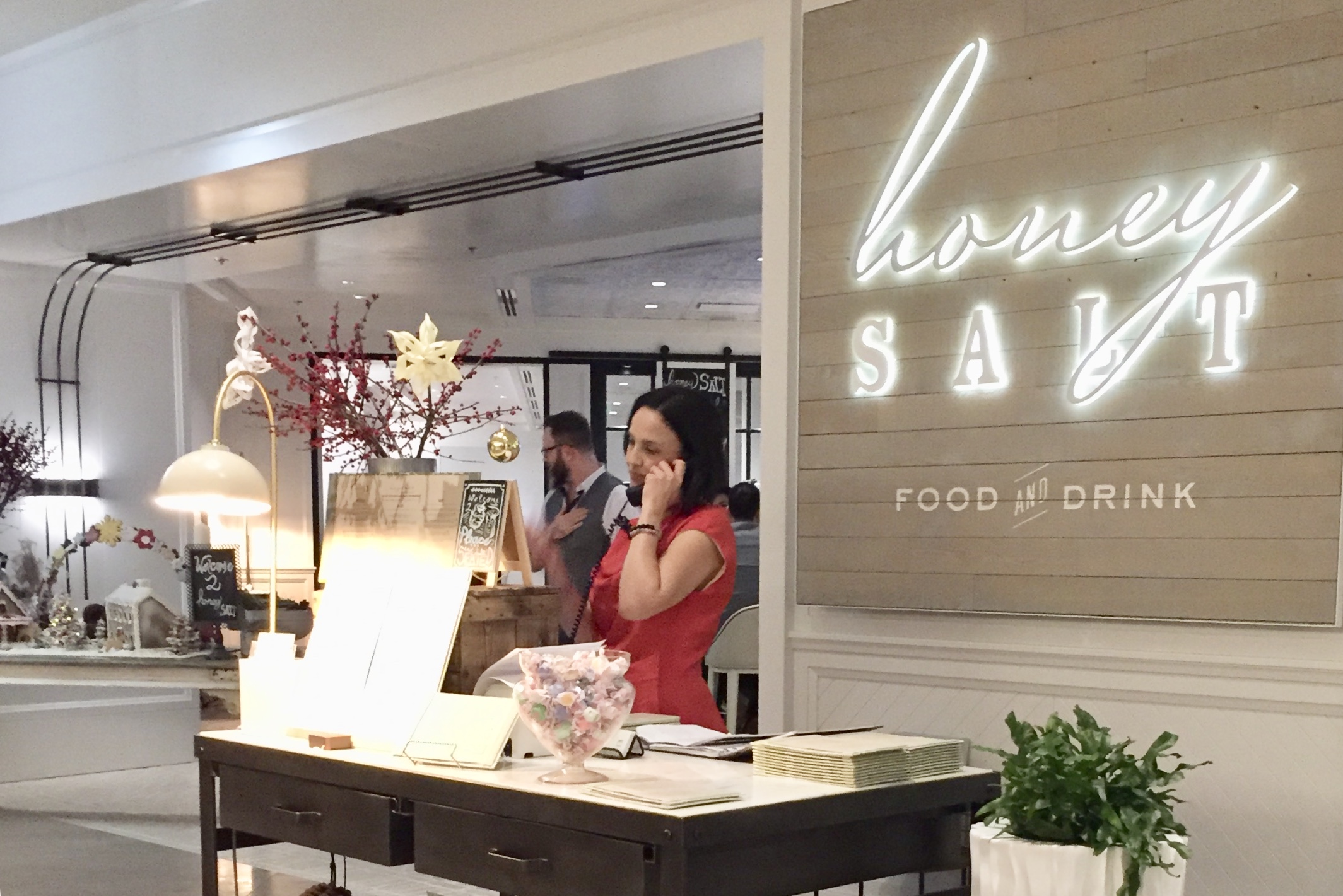 Honey Salt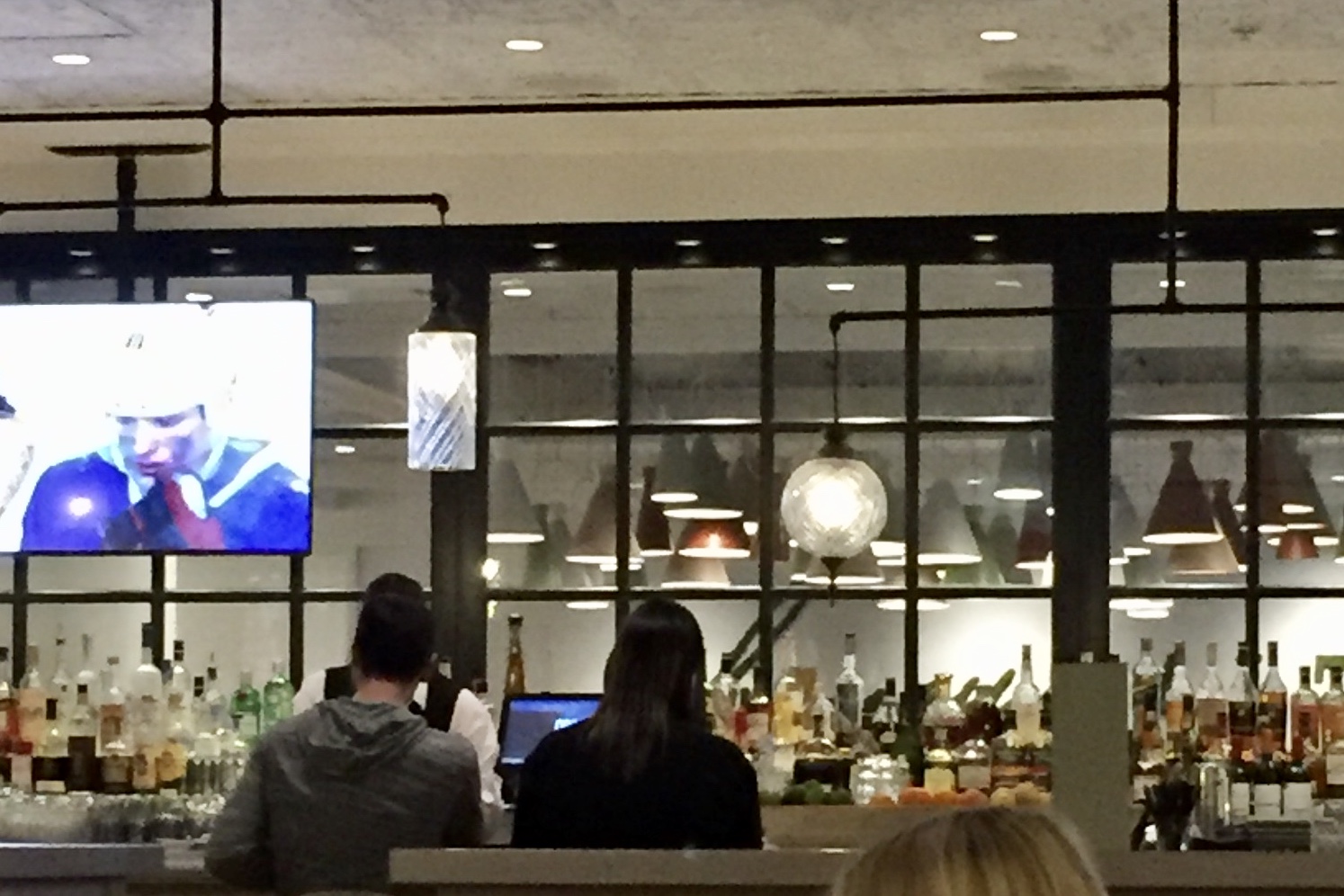 I like the concept of how they categorize their cocktails: "Salt of the Earth", "Sweeter than Honey", and "Gin & Tonics", from which we could choose what flavours to please oursevles: earthy, fruity, or refreshing. However the cocktail I ordered is call the Honey-groni  ($16) but it's under the "Salt" category. The drink features botanist gin, sweet vermouth, averna, amaro montenegro, and honey syrup. With averna and amaro montenegro replacing campari, they want to put more citrus, herbal notes, and earthiness into the drink but balance it with honey. It was definitely a interesting and easy drinking version of Negroni.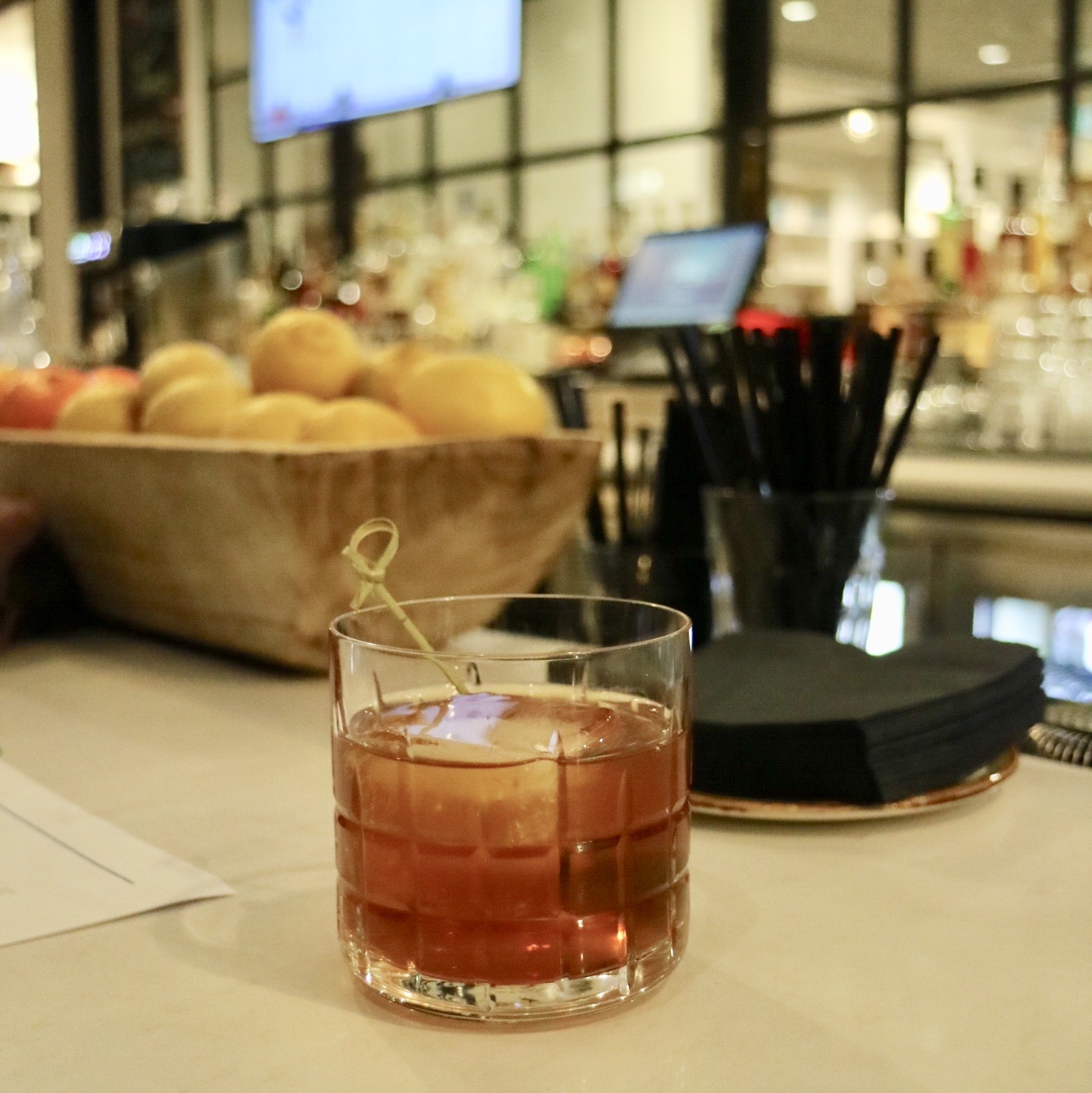 My friend ordered the nonalcoholic Sweet Tea ($5), which seemed somewhat less exciting to me maybe because it's nonalcoholic.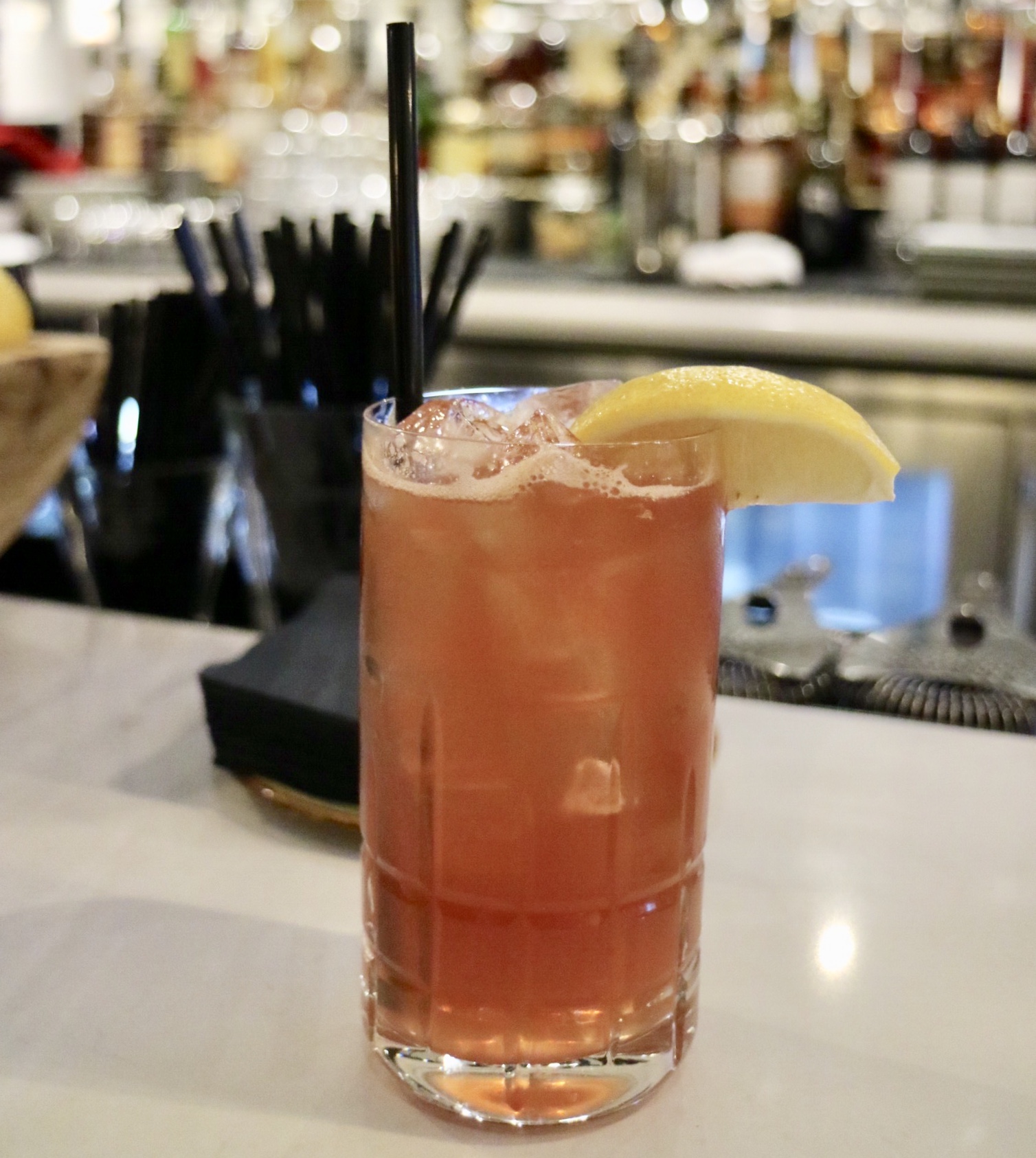 I ordered the Fish and Chips ($18) but found it a little buy diazepam 5mg unexciting. The batter wasn't crispy enough ad the fish itslef wasn't particularly moist or juicy. The only thing that impressed me was the aioli dip for the fries.
Areta suggested getting the Society Cake ($12) that was much talked about in media. With a scoop of ice cream the piece cake has the layers of caramelized bananas, milk chocolate mousse & dark chocolate glaze that's 3 times of a slice of a normal size.  But I have to agree with Alexandra Gill who writes for Globe and Mail, this is totally a instagram bait. I totally felt exhausted after one bite of this cake.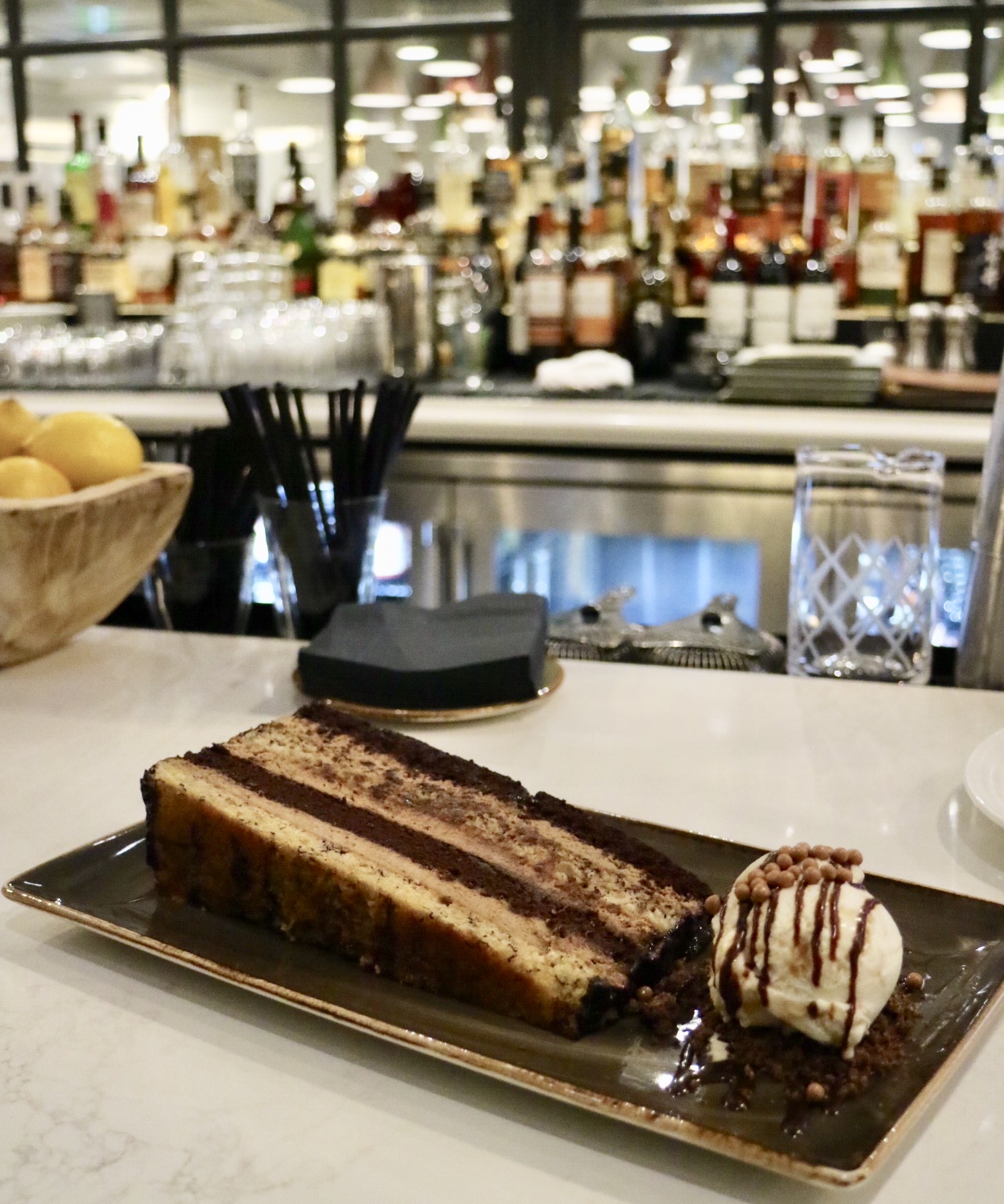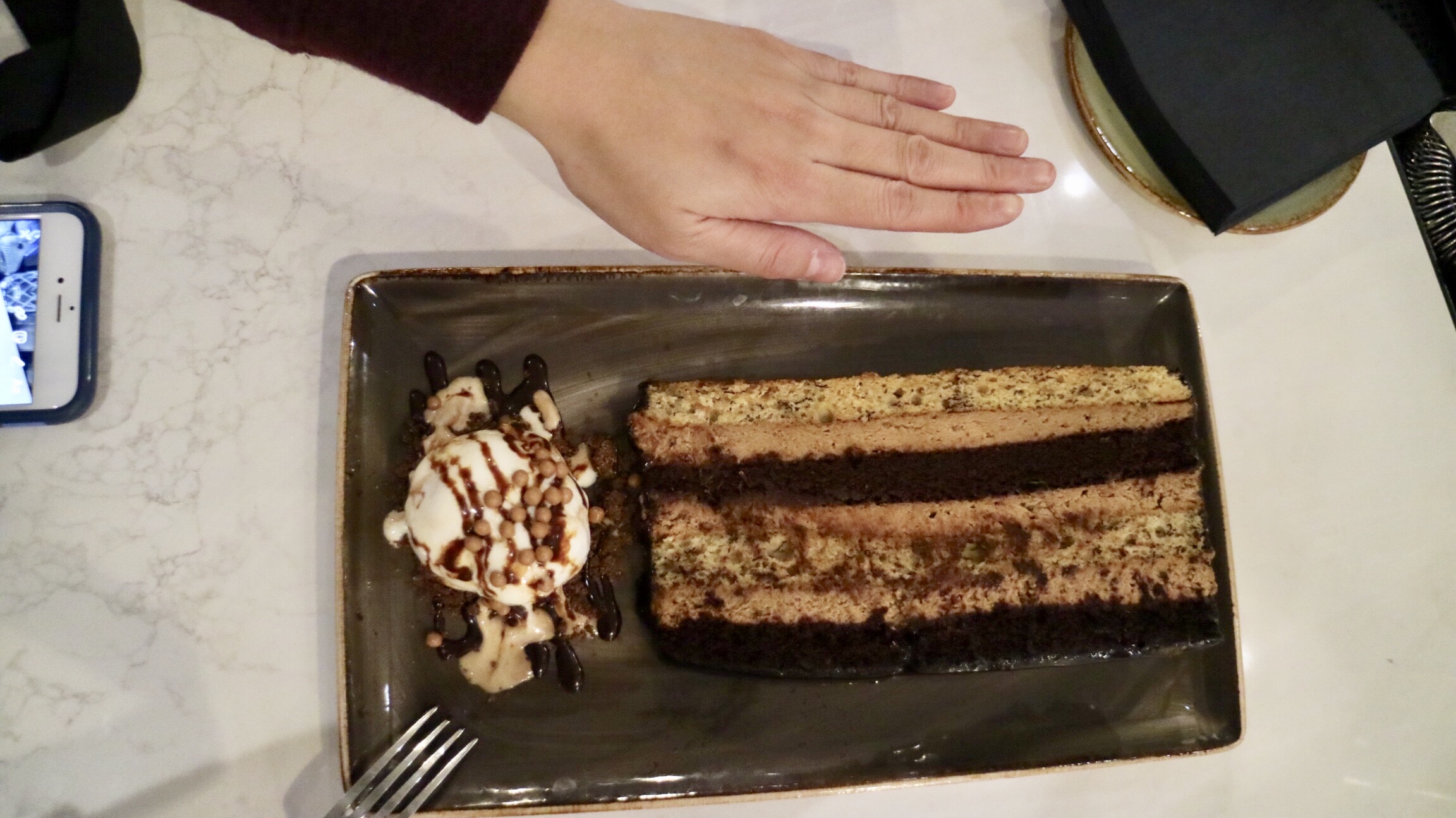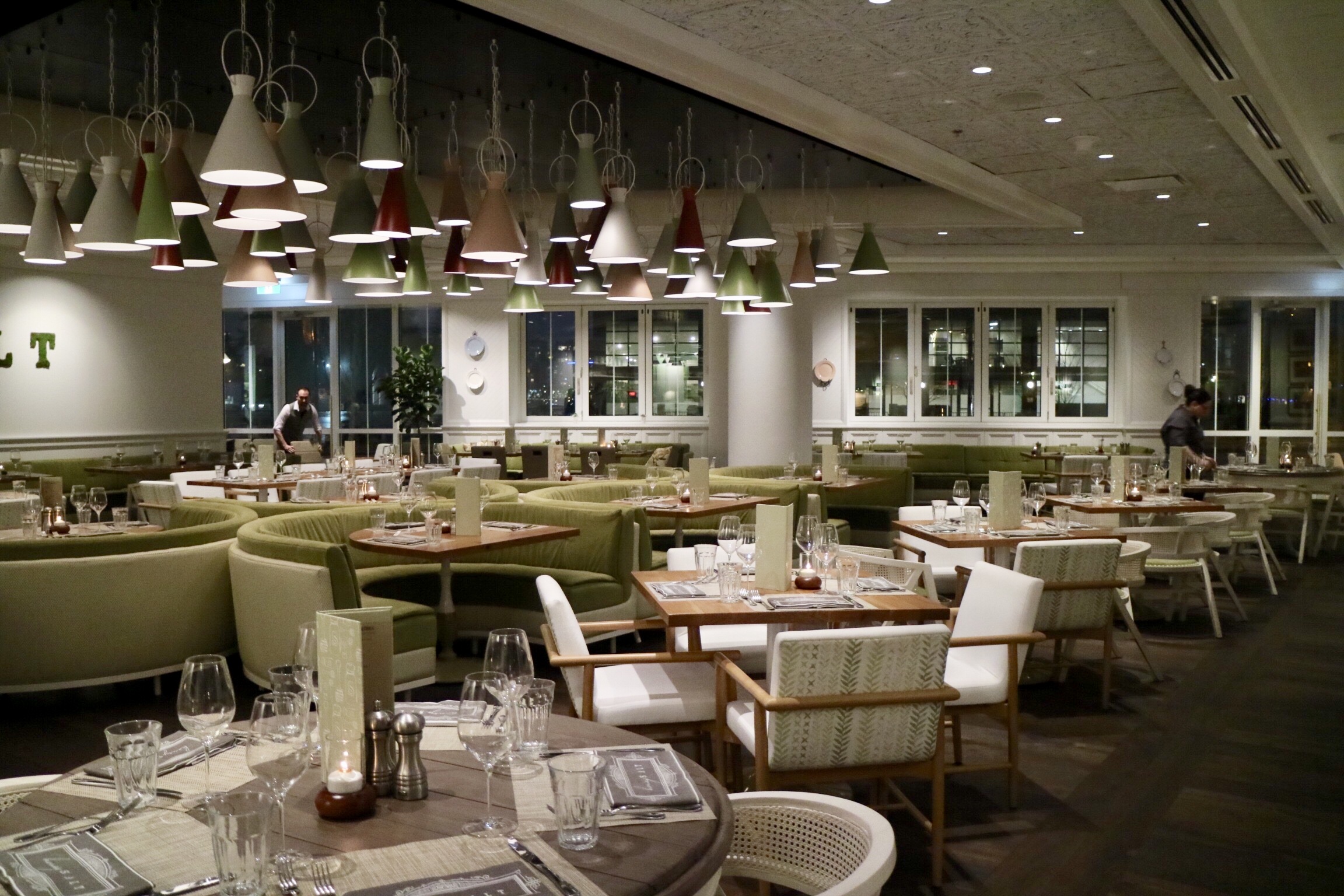 Overall, I had a lovely afternoon at Honey Salt and took  a glimpse of what they offer at this more casual eatery at Parq Vancouver. The cocktail menu shows some orginality with the "honey" and "salt" selections, as well as the dedlication to "gin and tonics".  The fish and chips we snacked on was decent but probably isn't one of their best dishes. And I was slightly disappointed by the Society cake loved by the media.  However, I would probably come back to try their dinner menu at some point.
price: $$$
rating: [wp-review id="13274″]
Honey Salt
39 Smithe St, Vancouver
(604) 676-0888 or honeysalt.ca
71229