I was looking for a lunch place with my roommate before doing some grocery shopping. I just realized I didn't do lunch with him all that much. He loves food as well, but as a much younger guy he is never too fuzzy about having to eat well all the time. We decided on Bánh Mì Très Bon, a new Vietnamese eatery at Central at Garden City, about which I had heard many good things.
Once we walked in, I was attracted by the decors. The canteen style diner is tastefully designed with a neat cluster of pictures and paintings on the walls, and it is super clean. It also features a small counter of colorful French pastries and sweets and a cafe corner with a comfy couch for people to relax while sipping on their cup of joe.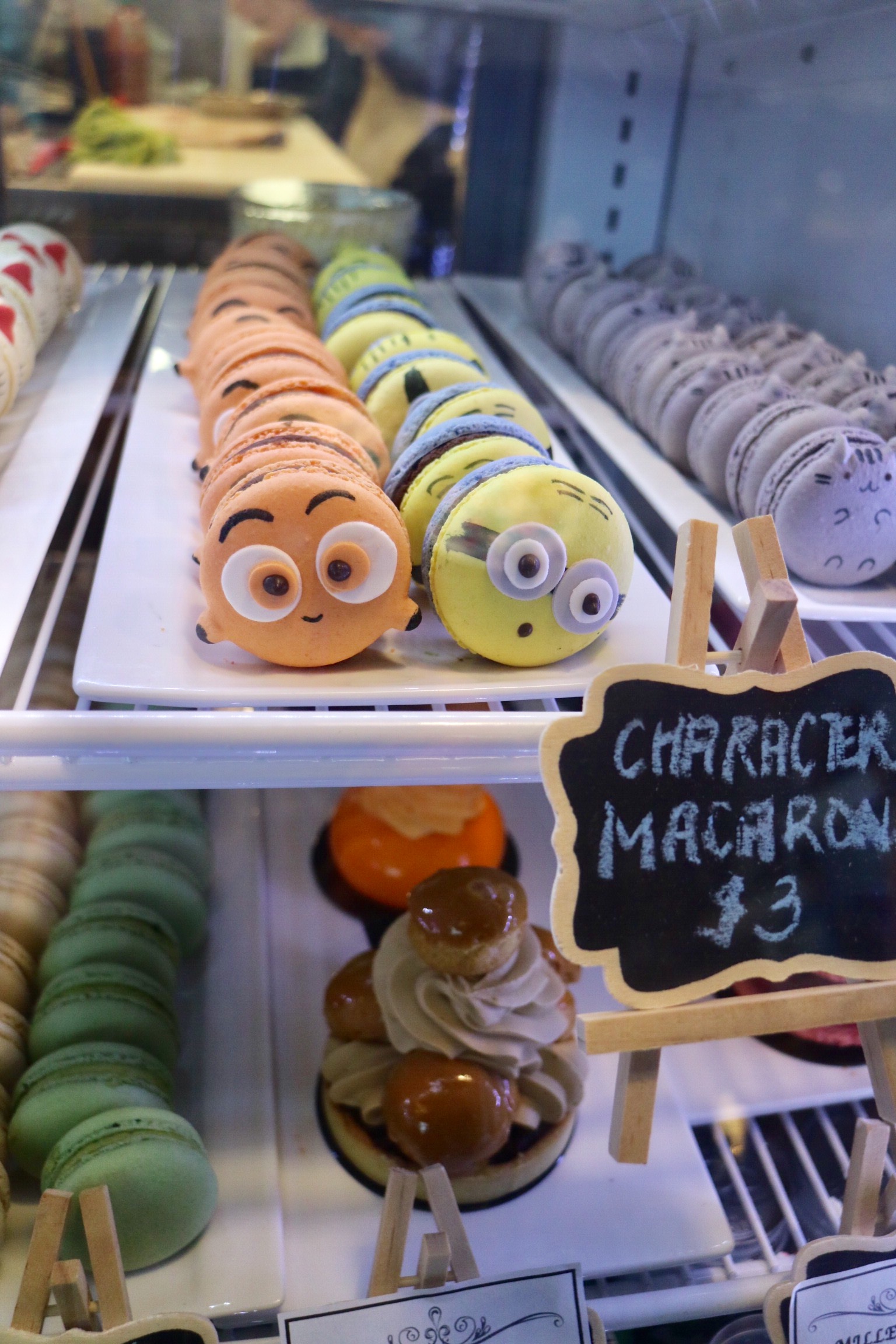 Most of the diners seemed to be having the same thing, the House Special Beef Pho. Actually, it's their only beef pho on the menu, which might seem shocking to most people who have their own go-to pho places. And it's not cheap at $12. I did like the fact that they used grass-fed quality beef for this, but I was anxious to find out how good it would taste.
And the pho was good!
The broth was super clear without one single drop of grease but still felt velvety on the palate. The flavour was sublime, bursting with umami flavour, but not the synthetic kind. The use of beef tenderloin for the luscious texture, and very good beef balls that gave a nice crunch. I was conquered by the flavour of the broth at this point, the noodles did not seem all that significant. However, they were properly cooked, exhibiting a soft but slightly chewy texture.
The presentation is stunning for just a bowl of noodle soup, served in a stylish ceramic bowl on a handcrafted bamboo tray, with the condiments of bean sprouts, basil leaves, and a wedge of lemon sitting in a small bamboo basket on the tray.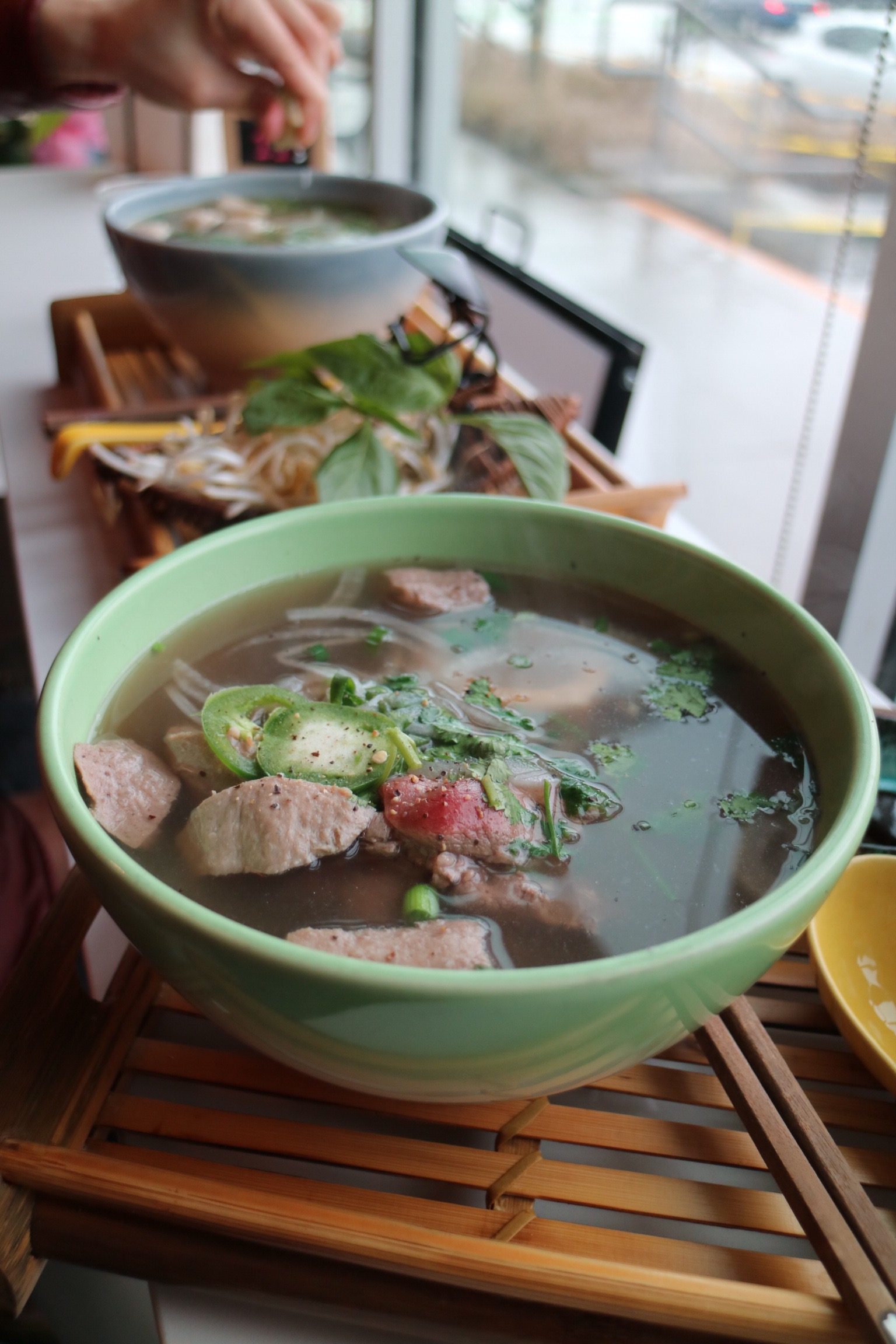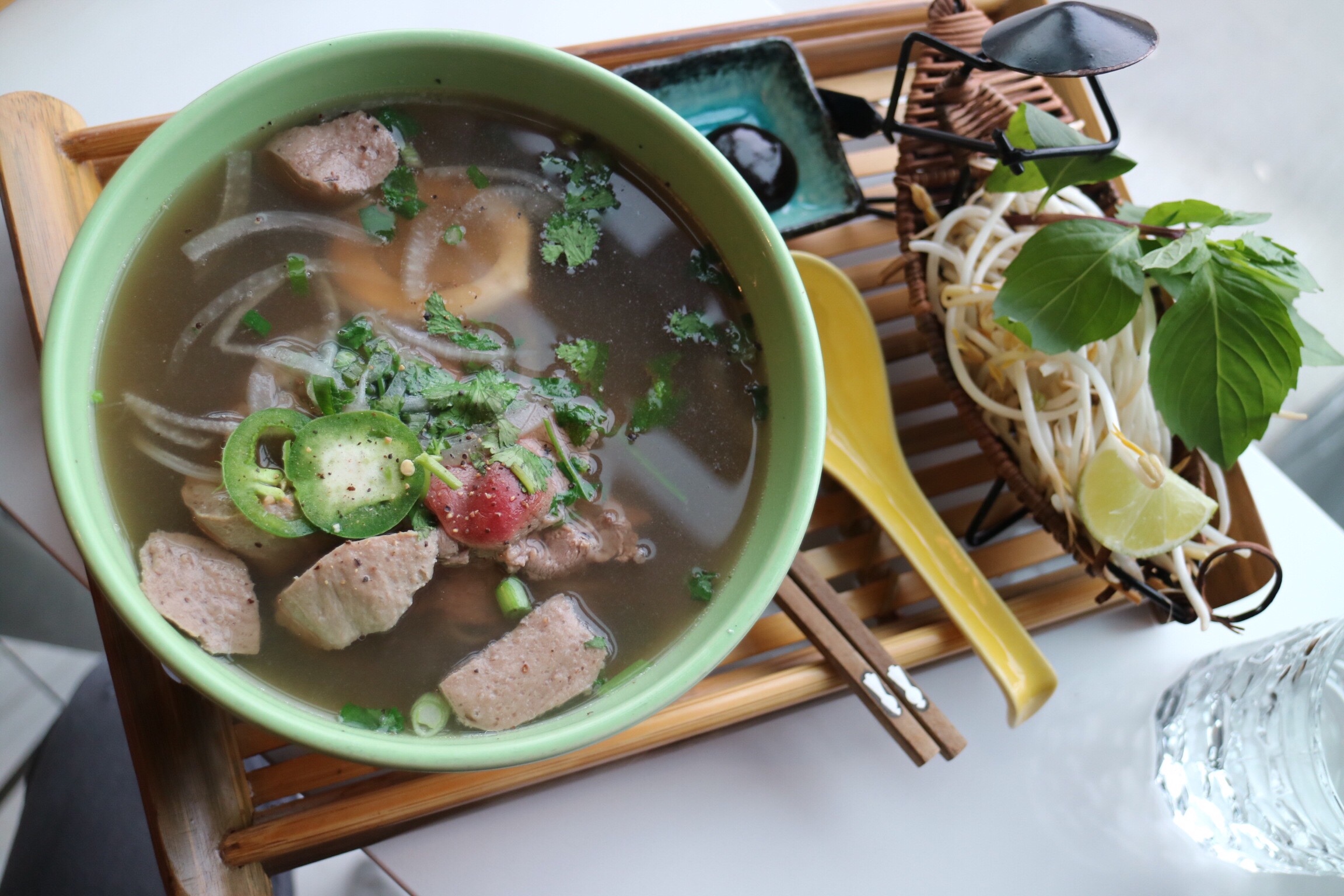 And digging in the noodles, I found a segment of beef bone, filled with mouthwatering bone marrow. I was slain right there – if you can't imagine how can a bowl of pho be mind blowing, this is how.  It's amazing that something so simple but gets elevated so dramatically with just a few arrangements.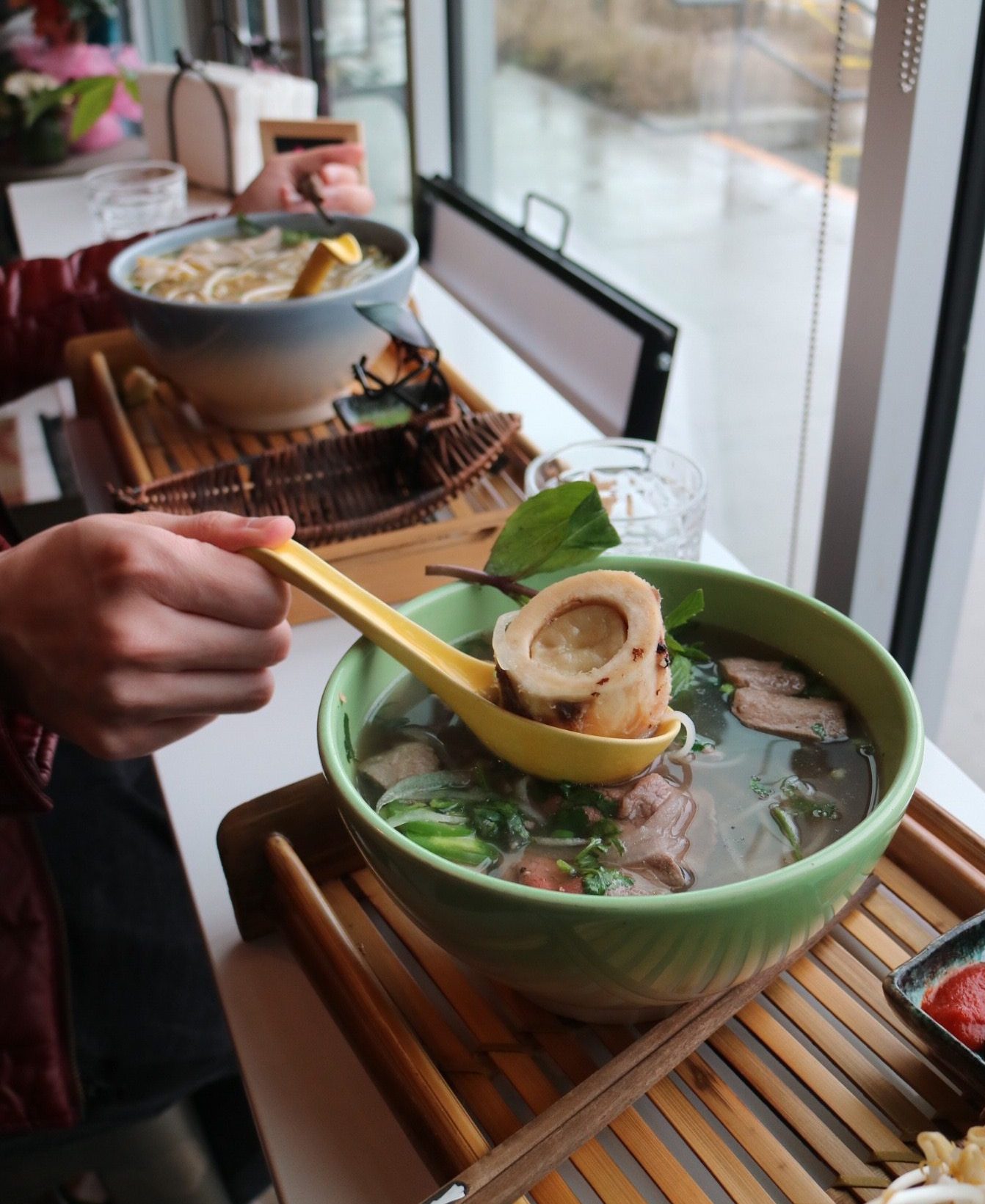 My roommate's Chicken Pho was also commendable, making him a very satisfied boy.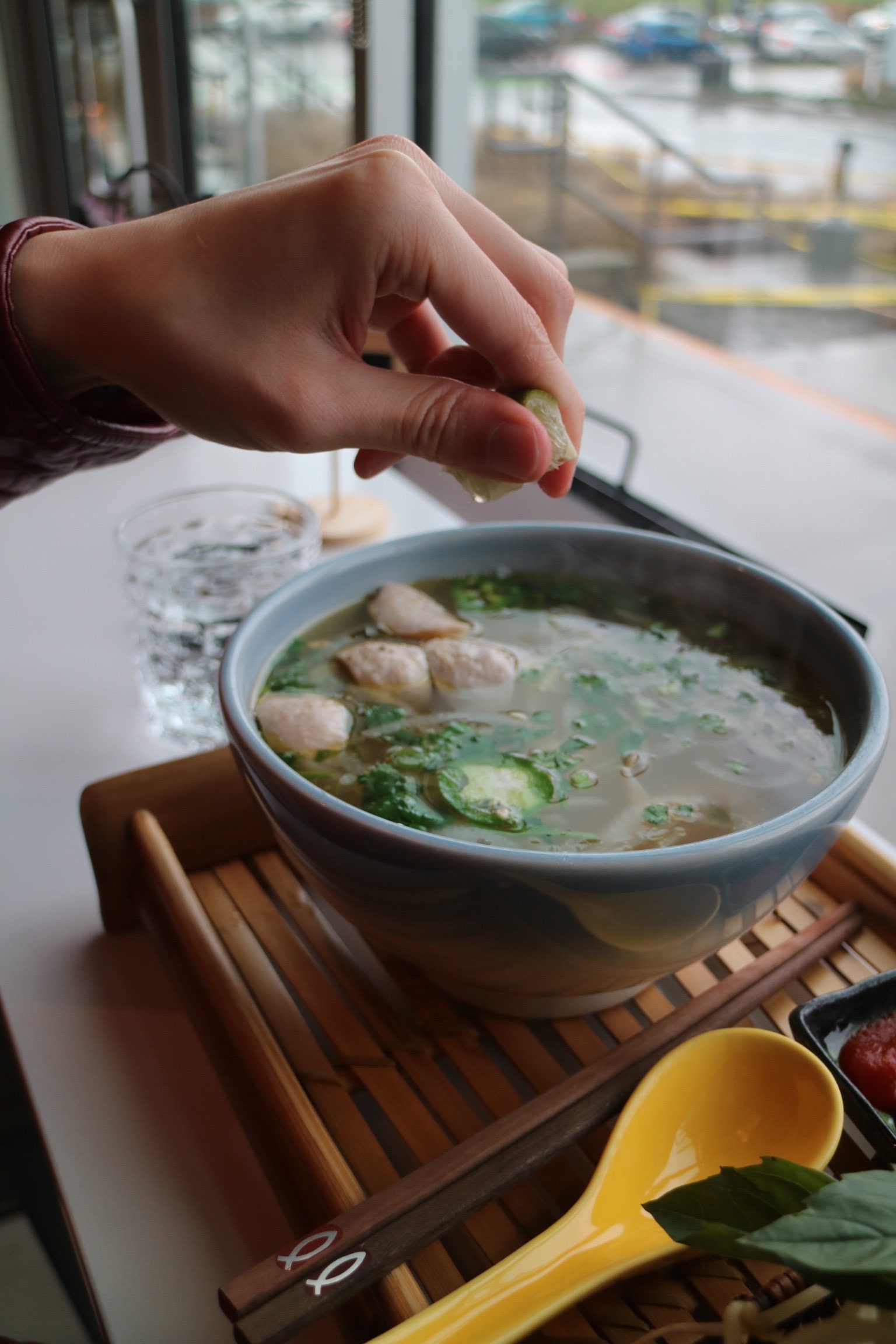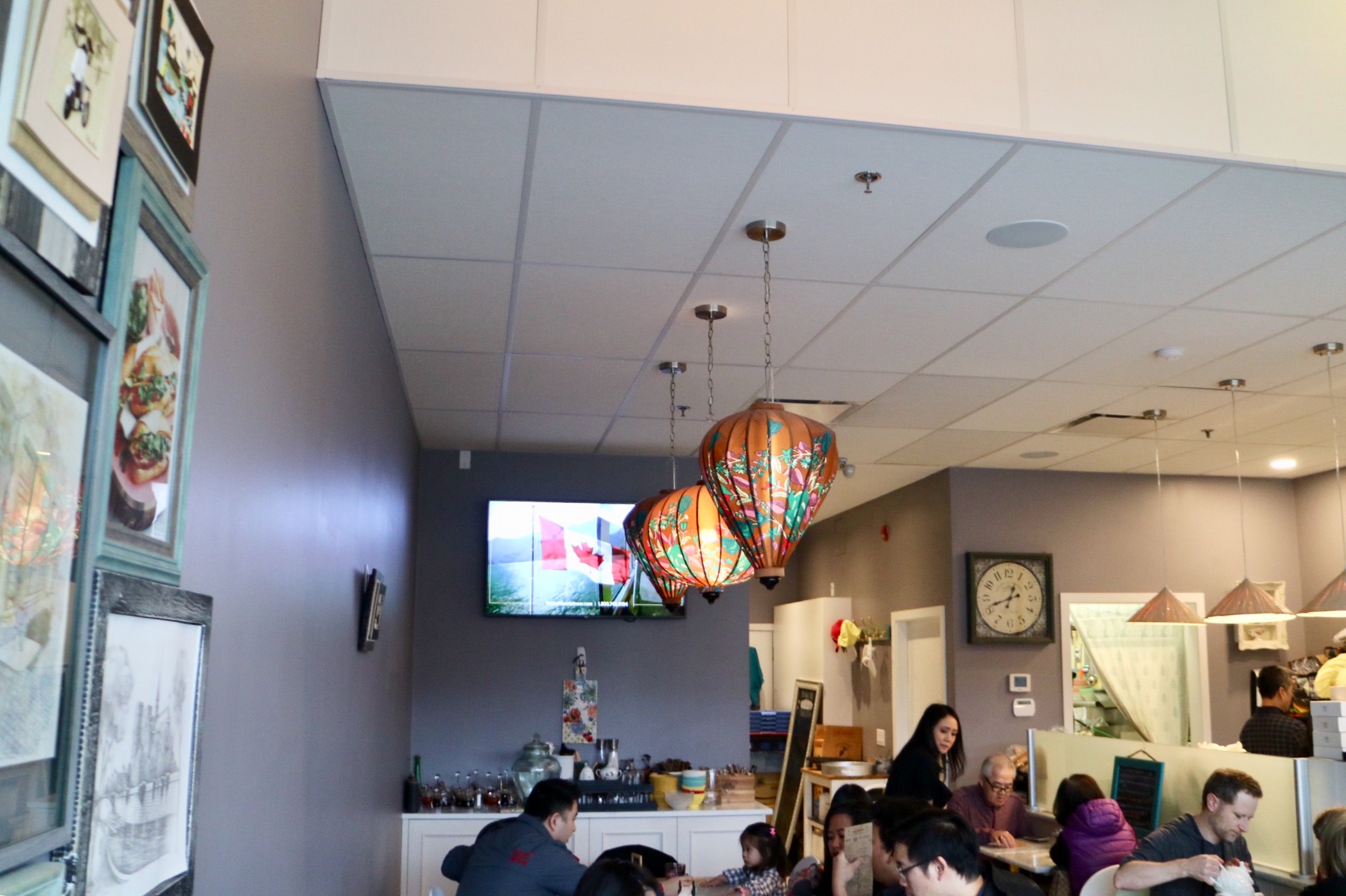 When Anthony Boudain discovered pho in Vietnam, he described the experience as the "food porn", which has lived on ever since in the foodie world. Indeed, a perfect bowl of Vietnamese pho does give you everything sexy about food, the aroma from fresh herbs and exotic spices, the clear but velvety broth made from brewing cattle bones for hours, the thinly sliced tender beef, and the soft but slightly chewy rice noodles. The pho here at Bánh Mì Très Bon is exactly all that, but with more – the piece of bone filled luscious bone marrow just brings it to the next level. Using grass-fed beef contributes a lot in the flavours of the meat and the soup. $12 might seems a little pricey for a bowl of pho, but for with quality like this, it is a tremendous bargain. Just a note on other dishes. I was not as impressed with their pork and spring roll on vermicelli at my 2nd visit, or maybe they have set the expectation a little high with their star pho. My mom, however, was wow'd by the pho. Next thing I want to try here is the Bánh Mì, and maybe a couple of those cute dominion macarons. So stay tuned!
Price: $$
Rating: [wp-review id="13275″]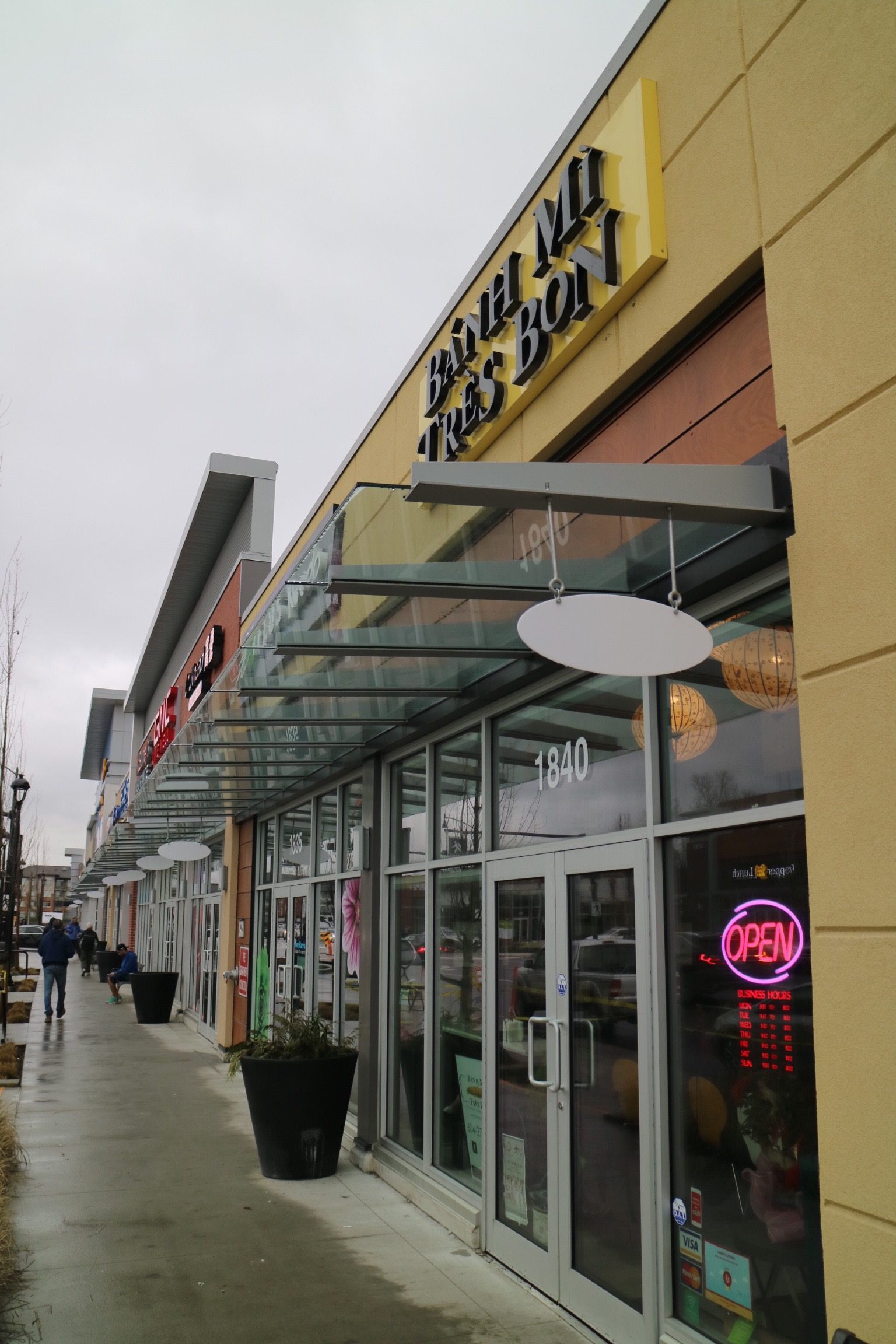 Bánh Mì Très Bon
1840-4720 Mcclelland Road, Richmond
(604) 273-4422 or banhmitresbon.ca