I went to a place called New Peace Restaurant long time ago on Davie and had pretty good Xiaolongbao (XLB) there. So for a long time when people raved about the food at this Peaceful Restaurant, I thought they were talking about the same place I went to. But after I saw DailyHive put Peaceful Restaurant's Beef Roll on The 101 List, I looked up the place and realized they never had a location in downtown until recently, and the place I went to had long gone.
Still I am pretty stoked about the fact they have XLB at this new location.  After Shanghai Xiao Long Bao Restaurant was closed down on Richards, it has become to find this Shanghai Style soup dumpling dish near my office in Downtown. The closest place was Dinesty on Robson but it would take me 15 minutes to walk there.
My first attempt to get lunch at this place was not successful. I went there with 2 friends around 12:45pm and they told me that we had to wait for an hour for a table because there were some problems with their kitchen.
I had better luck coming here with Ken at 11:30 am  a week later,  finding ourselves a table in the middle of the dining hall.  This restaurant space formerly belonged to a Chinese restaurant called Utopia. The new owner didn't seem to have done much new renovation, and we could even spotted some unfinished paint job by the kitchen window. Although it's spacious with high ceilings here,  they have just crammed too many tables. With that noise level from the dining crowd, it reminded me of eating at Hon's on Robson or a University cafeteria in China.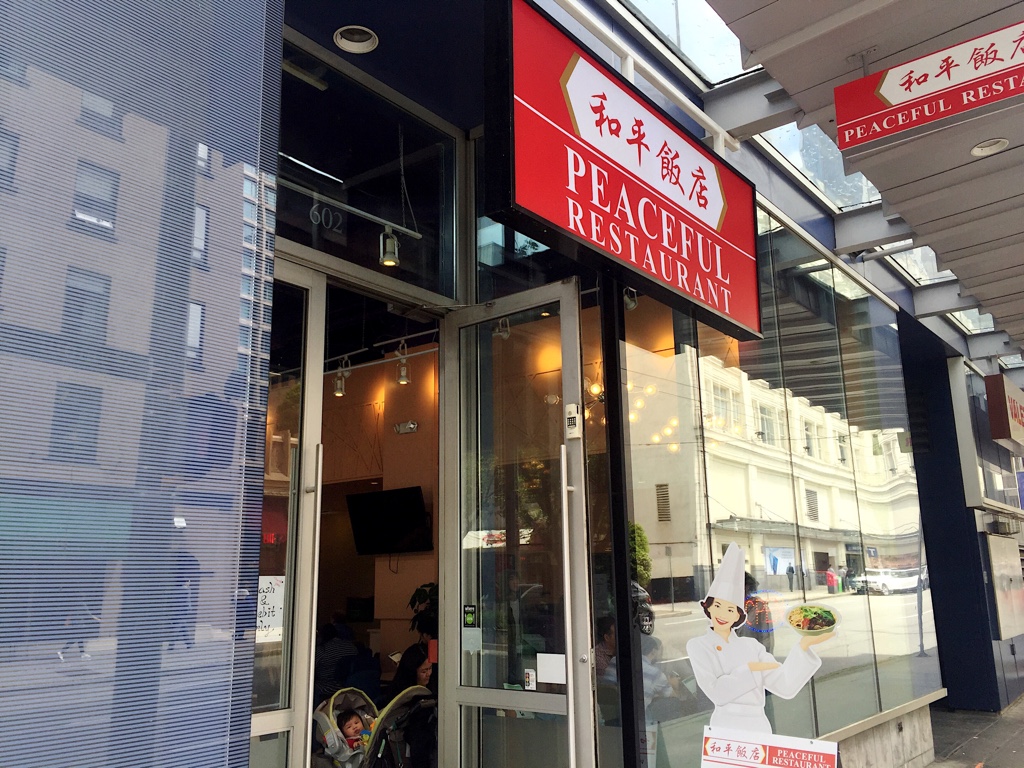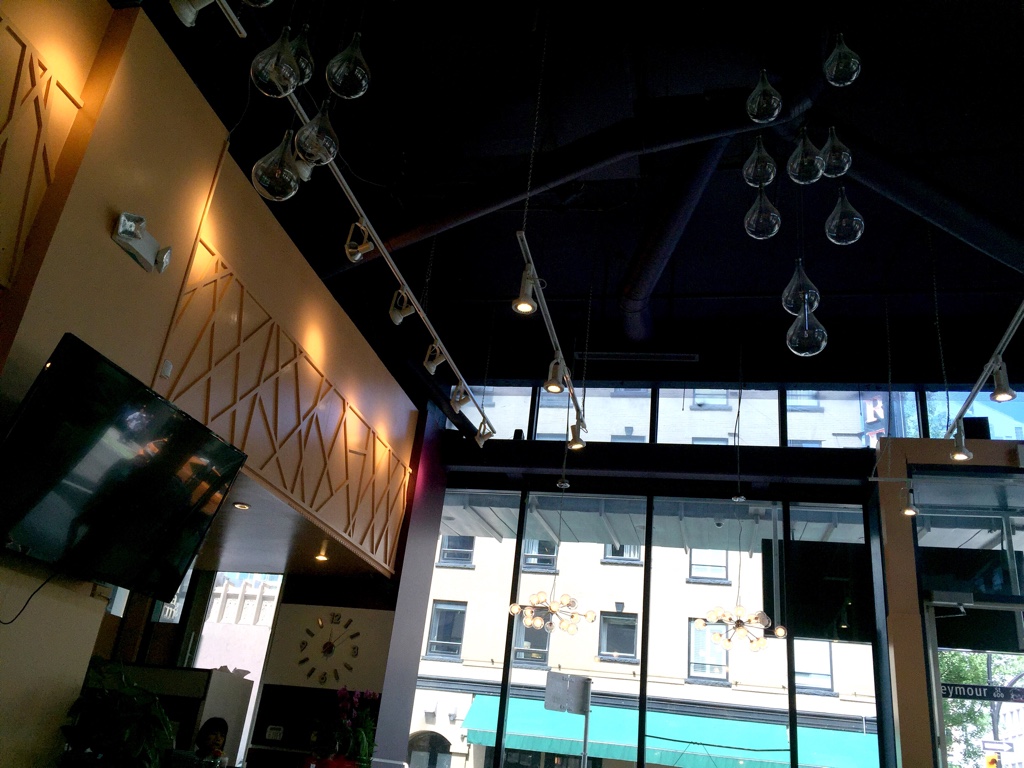 The servers seemed friendly but the service seemed a little chaotic. While there were several servers taking orders, they had to repeat the orders to a girl running around with a hand held device which seemed to be the only terminal for putting in the orders.
We had to order their famous Peaceful Beef Roll ($7.95) raved by the food writer from DailyHive. This creation looks similar to the Shanghai style beef wrap, with the wrapper itself being a thin scallion pancake which is very popular in Northern China.   The perfect amount of hoisin sauce and and the aroma from the scallions were definitely keys to this dish.  Unfortunately I wish I could ignore the burn on that pancake wrapper, but I just couldn't because the bitterness from the burn, which almost made me want to send it back.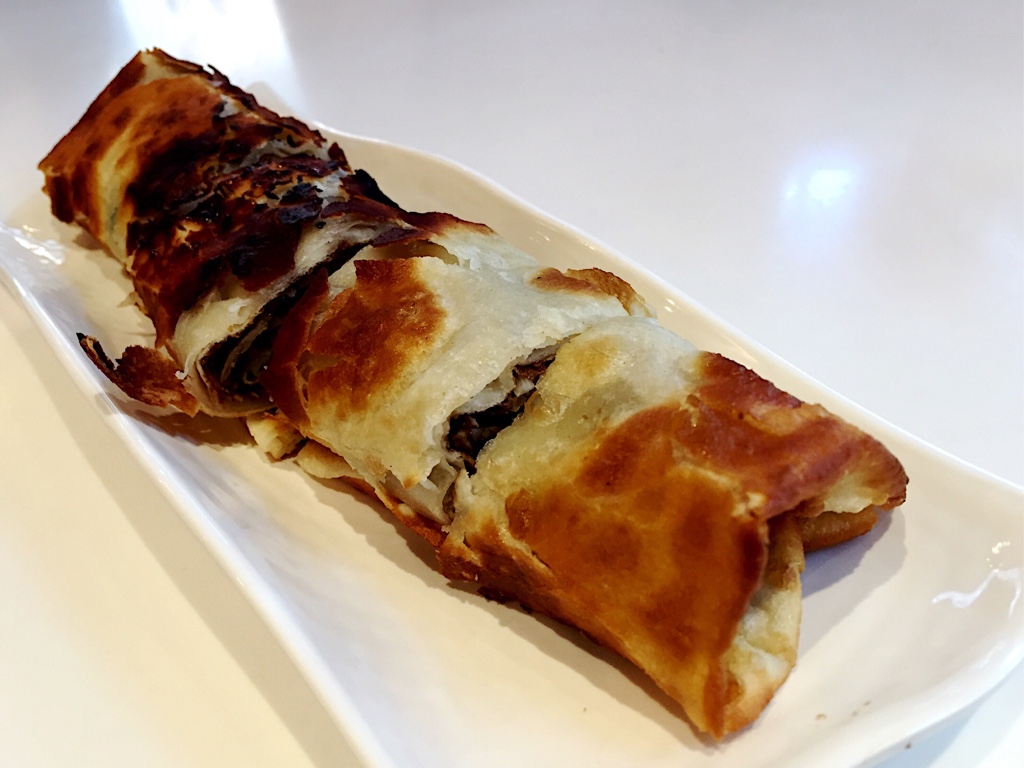 The Soup Dumplings / XLB ($7.95) was another highly anticipated dish but it felt short with the broken skin on some of the dumplings. Although the pork filling was tasty inside the dumplings, the broken skin on some of them was a little disappointing. Soup dumplings with no soup inside… Enough said.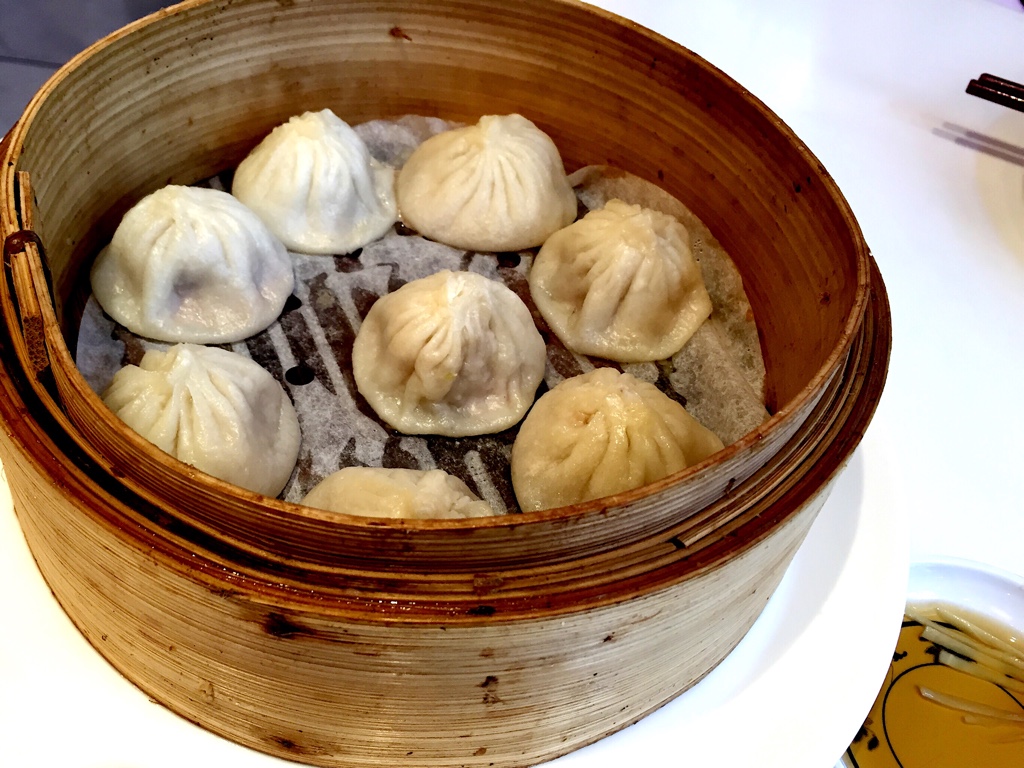 We did however, were finding the Cummin Lamb Stir-fried Noodle ($13.95) quite enjoyable. The thinly sliced lamb, thick knife-cut noodle, and crunchy bell pepper slices, were really bound together nicely by a delicious warm and spicy cumin sauce.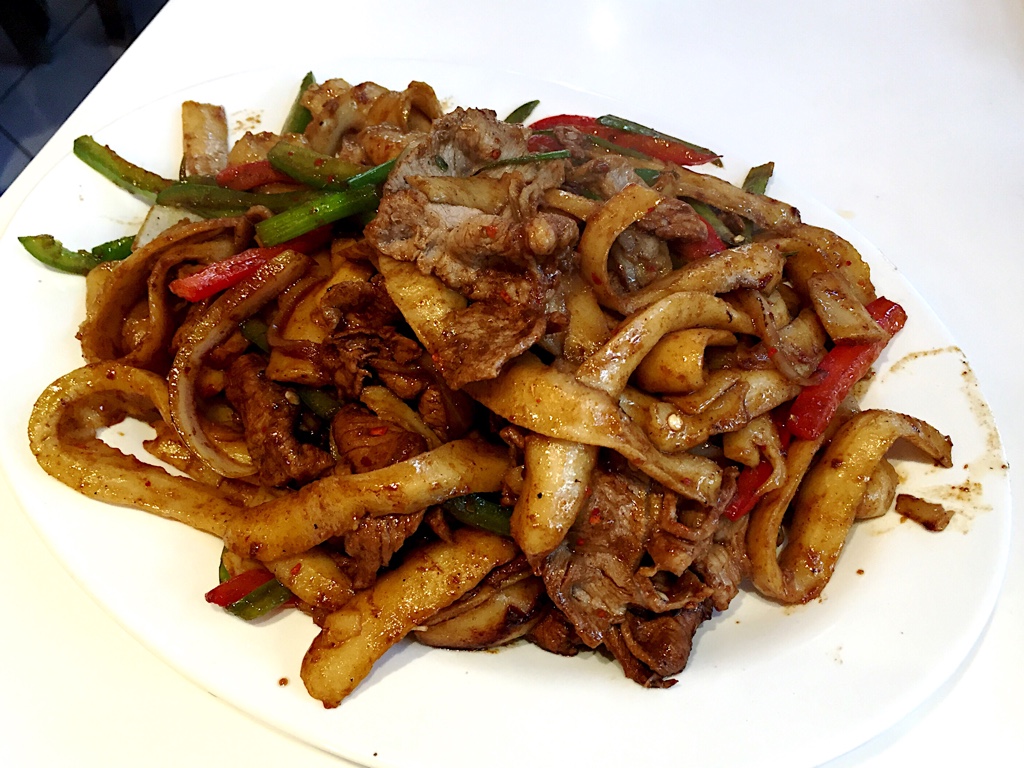 Overall, they have nailed the taste of the food, but the dishes have some execution issues, such as burnt wrapper on the Beef Roll and the broken Soup Dumplings. They are definitely not up to the reputation generated by their original locations. I'm hoping it's just because they are kind of new and still trying to get over the kinks. Also they are a little pricier than other Chinese places in the city for what you get. Although tasty, their dishes hardly have any refinement and renovation, and I have a problem paying this much just for comfort food. I rather go to Legendary Noodles in the Westend, where you can find much cheaper and more refined  Northern Chinese dishes that are similar.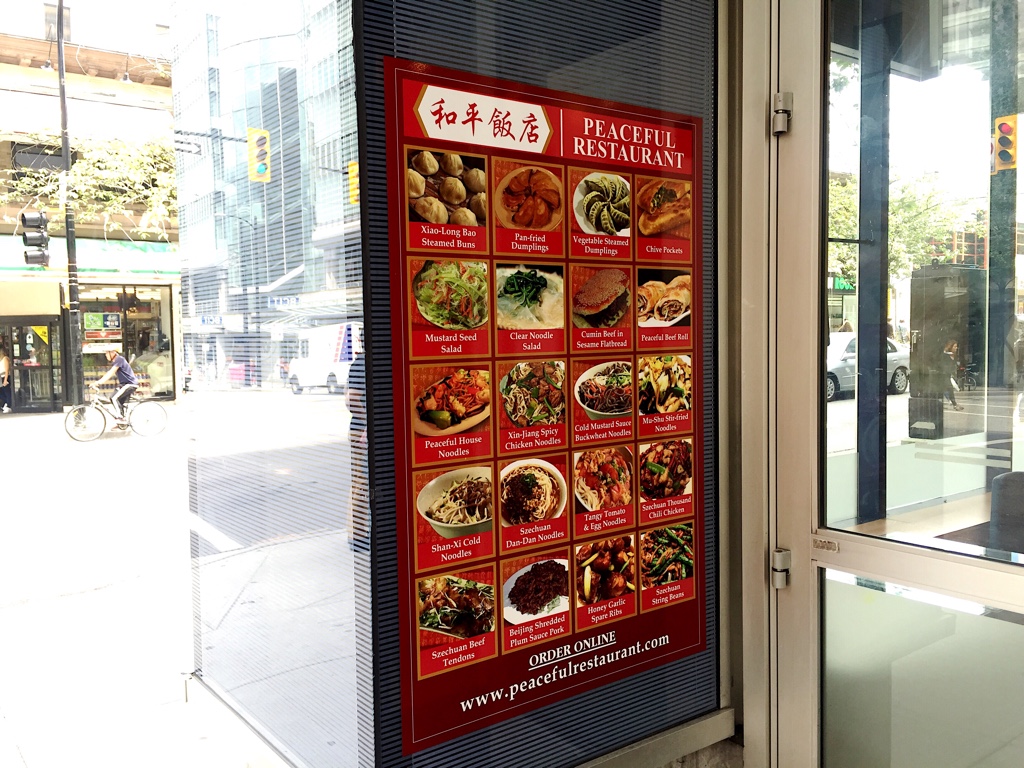 Website:

http://www.peacefulrestaurant.com/
Menu:

http://www.peacefulrestaurant.com/menu.aspx
More reviews:
Location: