Attractive Dinner Features
I visited Felicos Restaurant once years ago. Although not super memorable, it was a decent meal considering it was a group dinner for 20 people paid by my employer back then. When my lobster-loving mother saw this ad on Felicos' featured dinners, I thought the Lamb and Lobster dinner for only $29.95 including an appetizer was a pretty decent deal. Well we love good deals! So I took my mom there for dinner.
Big Parking Lot
It is interesting to see the restaurant surrounded by Chinese restaurants and shops in the middle of Richmond now. But it won't be much of a surprise if you know that this restaurant is 31 years old, and back then, Richmond was not exactly the little China like today. But the real surprise is that they have a huge parking lot which is nice – at least parking won't add another headache to your driving there through the busy Richmond Central traffic. But if you're taking the transit, it is quite accessible since it's close to No.3 road and only a 10-minute walk from Lansdowne station.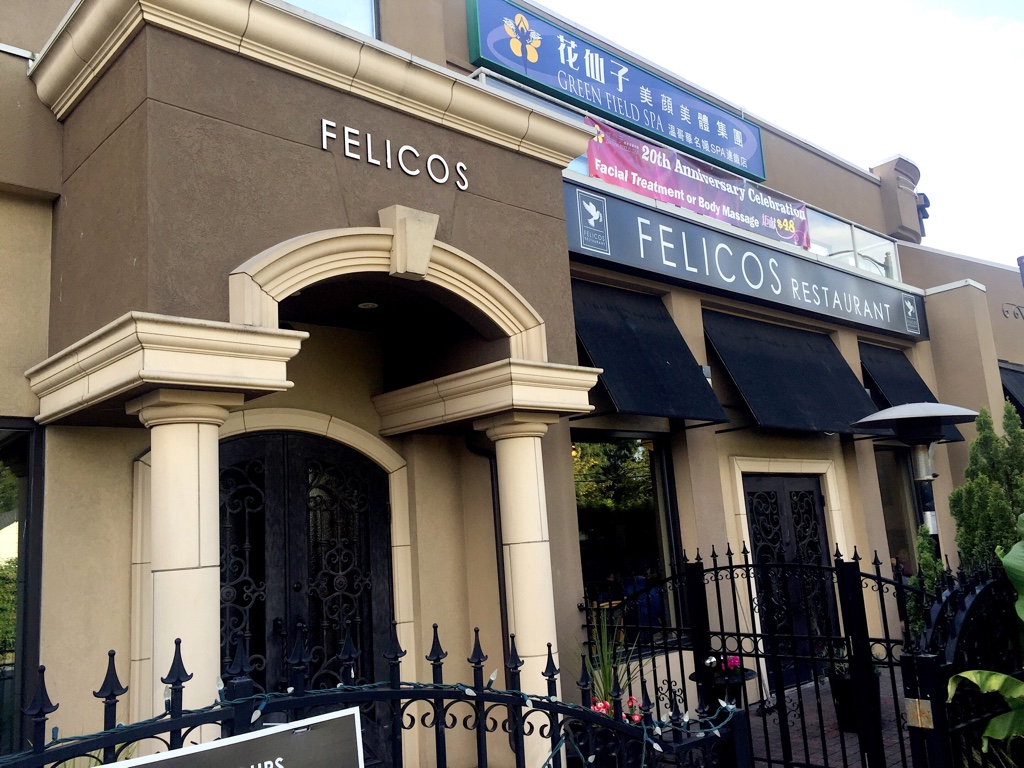 The Featured Specials
I had a glass of house red wine ($10, 9oz), produced by Tsantalis vinyard in Greece. I almost never had any bad house red wine at any Greek restaurant. The common house Greek reds always seem to have a medium body on the dryer side which I like. The wine went well with the freshly baked house pita bread and butter, definitely setting a nice early evening mood for us.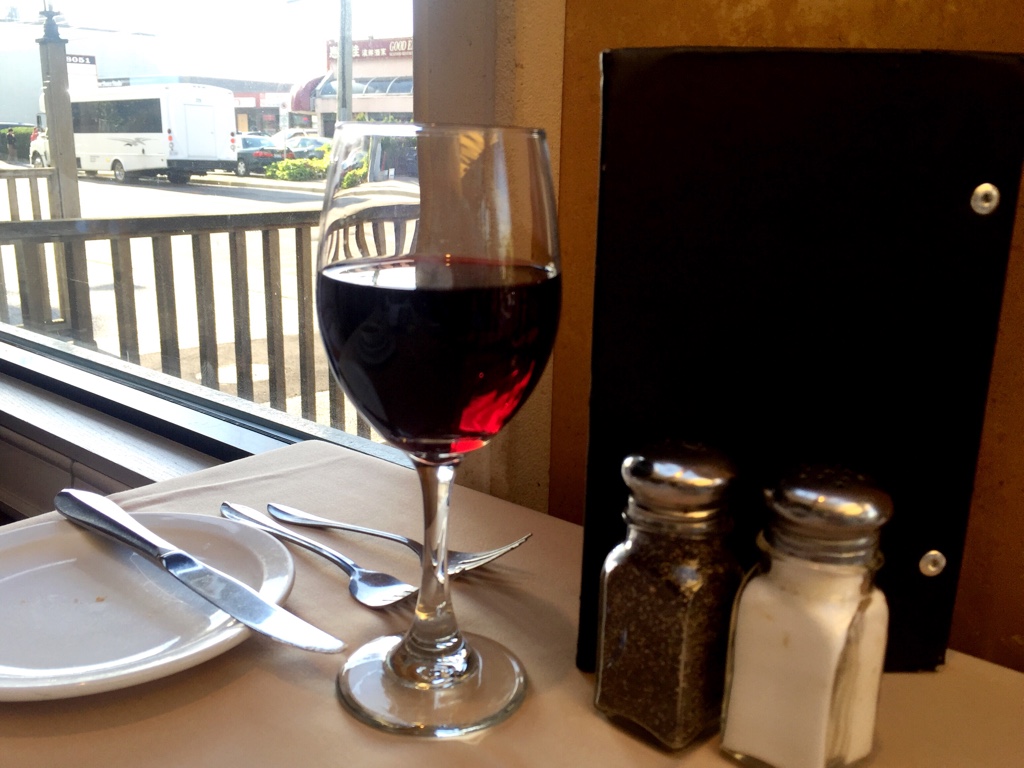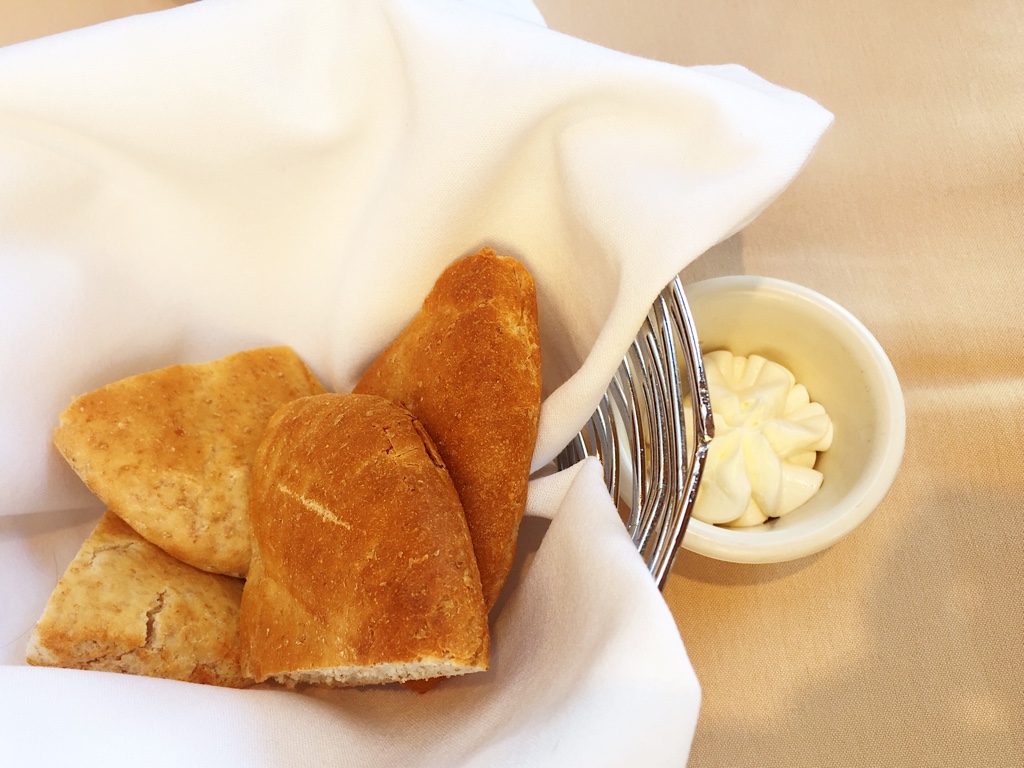 Both our dinner choices are from the House Features menu section. Each feature comes with an starter (soup or salad) and a main. My mom started with the Soup of the Day, a creamy tomato seafood soup. I would say the soup beat a lot of tomato soups at the restaurants I went to over the years. I was impressed by the right amount of acidity from tomato and richness from the cream, and they were also generous on the seafood bits of shrimp, squid, and white fish in the soup. My Greek Salad was fresh and very solid. Although I have to say the best greek salad I had was in Greece since we simply don't have the same quality tomatoes grown in volcanic soil here.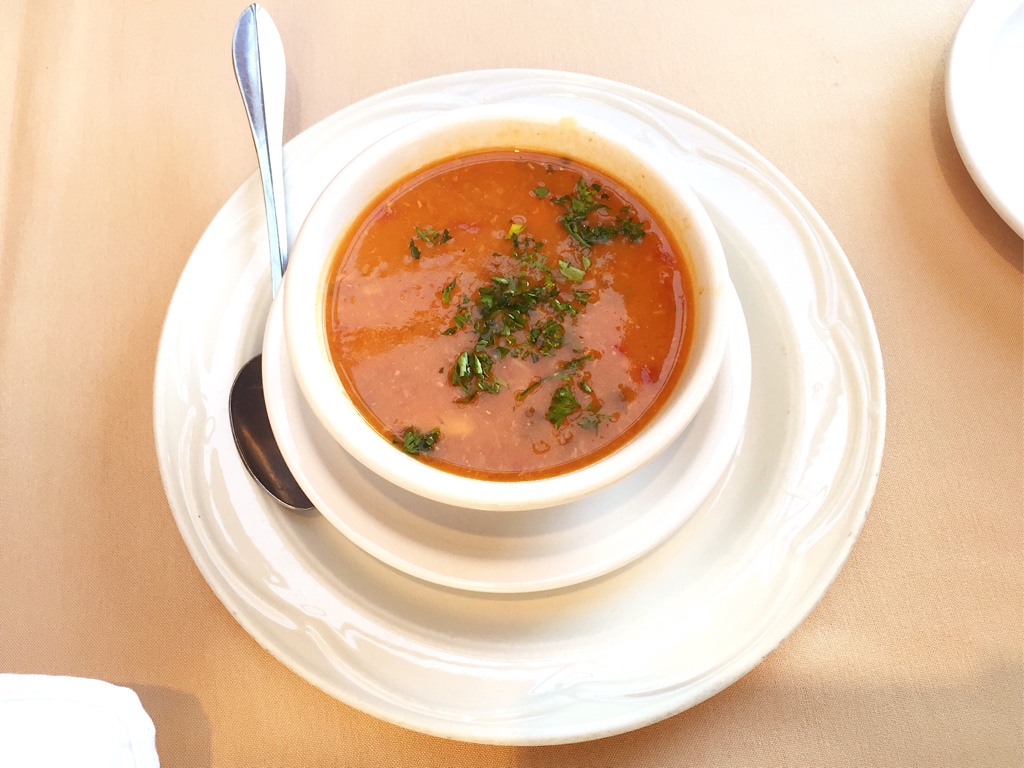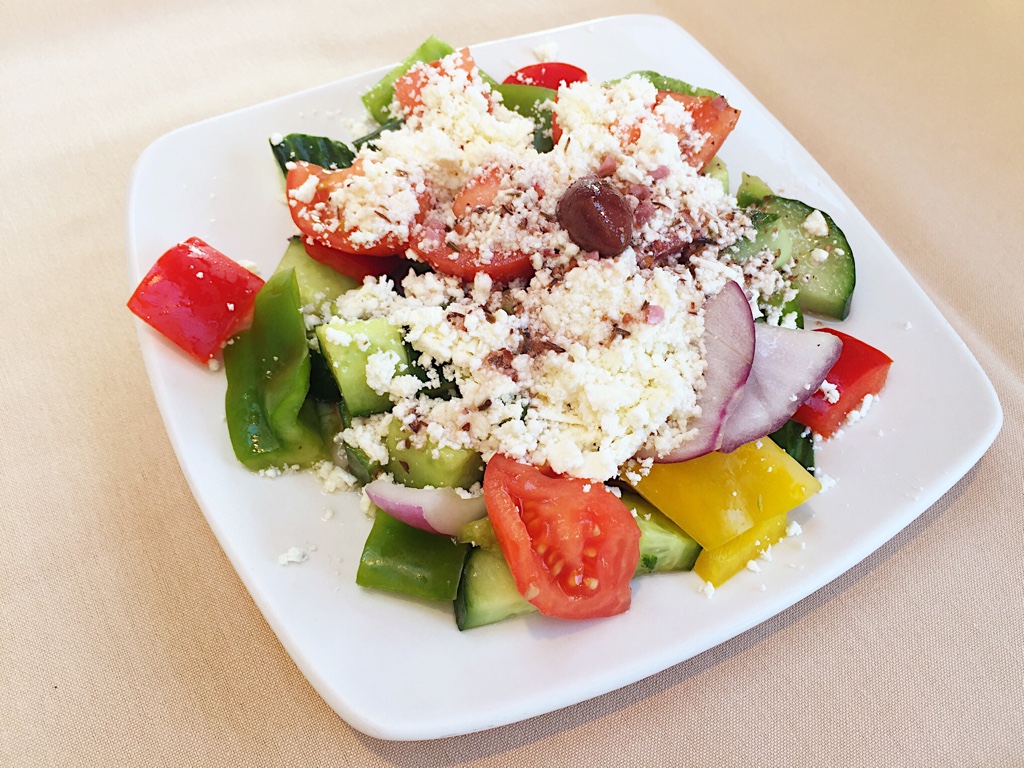 Now for the mains, Mom was impressed by the display of the Rack-of-Lamb Chops and Lobster Tail ($29.95) on her plate. It was a spiny lobster tail, not an Atlantic lobster tail that is more commonly found here. I did have spiny lobster in Greece a few years ago, and this brought back all those memories. Spiny lobsters are actually more common around the world – Europe, the Asian Pacific and the Caribbean. I really enjoyed the distinctive sweetness from the seafood, and the lamb chops were grilled nicely, very tender and flavourful.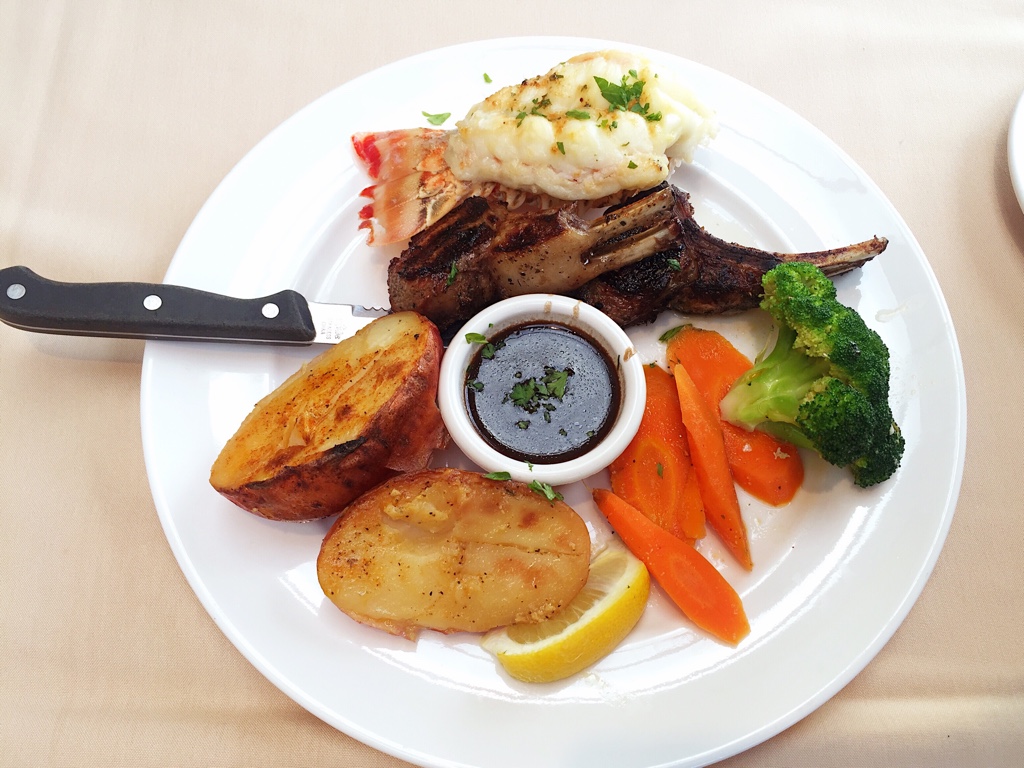 My Wild Halibut ($24.95) was pan seared then finished in the oven, topped with a creamy Dijon caper sauce. The fish fillet was fresh and moist. Halibut is such a meaty white fish that could be easily over cooked, but they definitely did a good job cooking the fish properly here.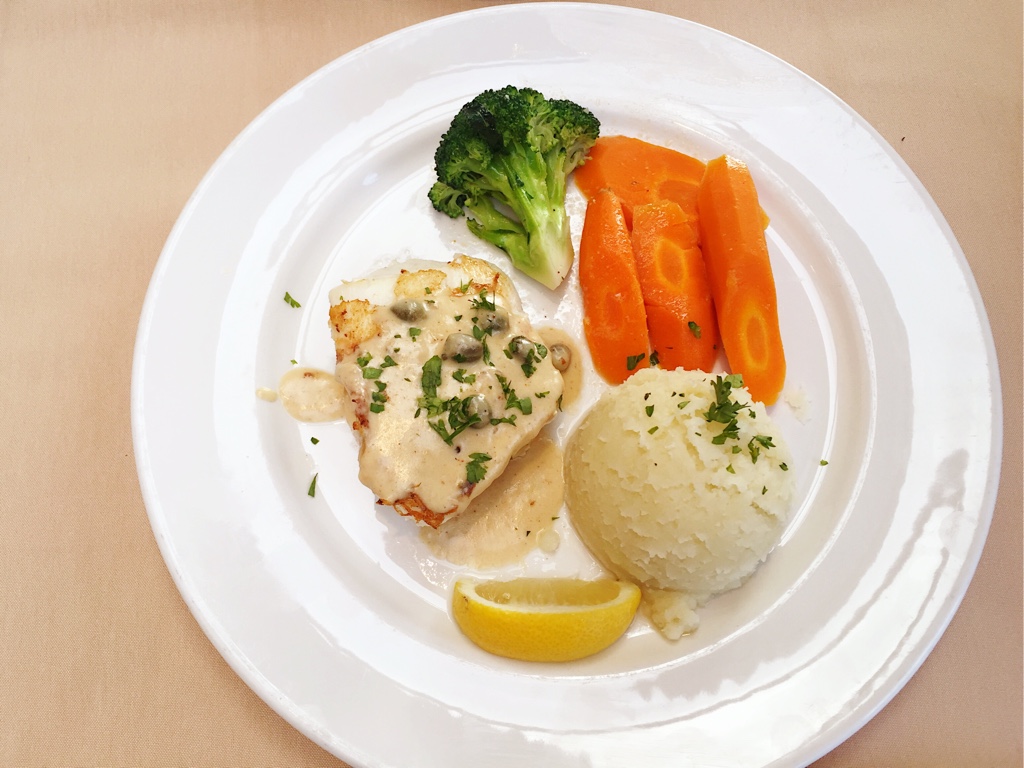 Overall
Although Felicos is already 31 years old, they have kept the place very clean, warm, and welcoming. I would suggest to book the main dining room which is much brighter with natural light. The food here is classically prepared, with quality ingredients and a bit of refinement. The servers here are friendly and attentive.  As there are a lot of cheaper Greek places in Vancouver, this place provides decent eats and friendly ambience, which is great for having a dinner gathering for family or a large group of friends.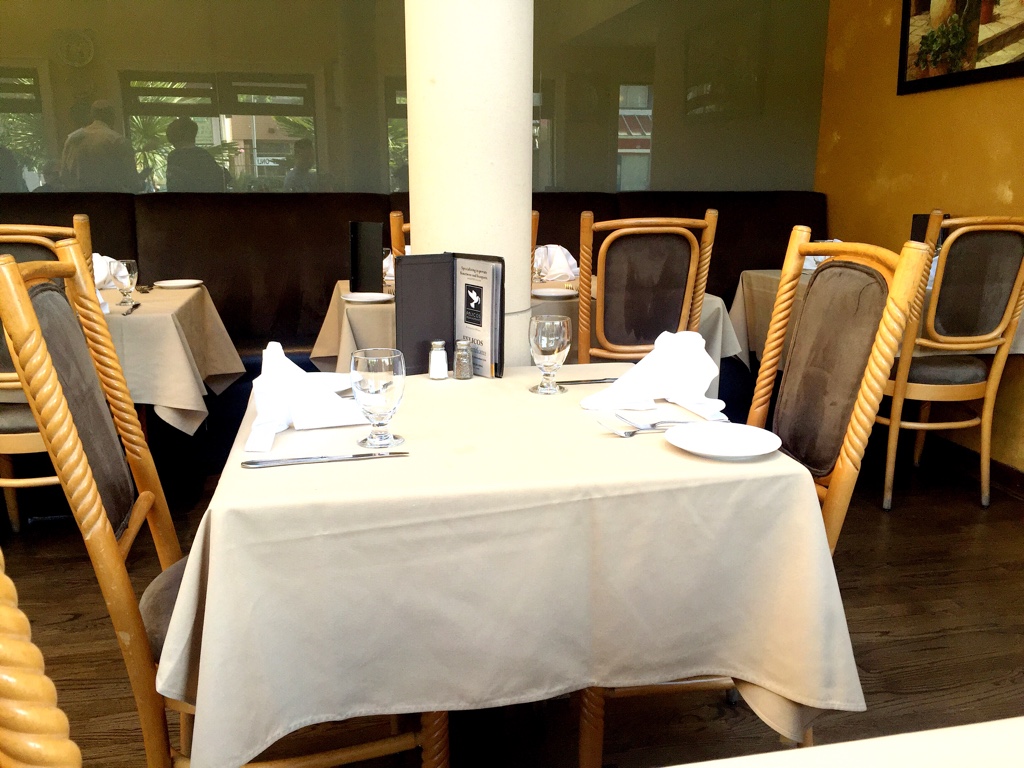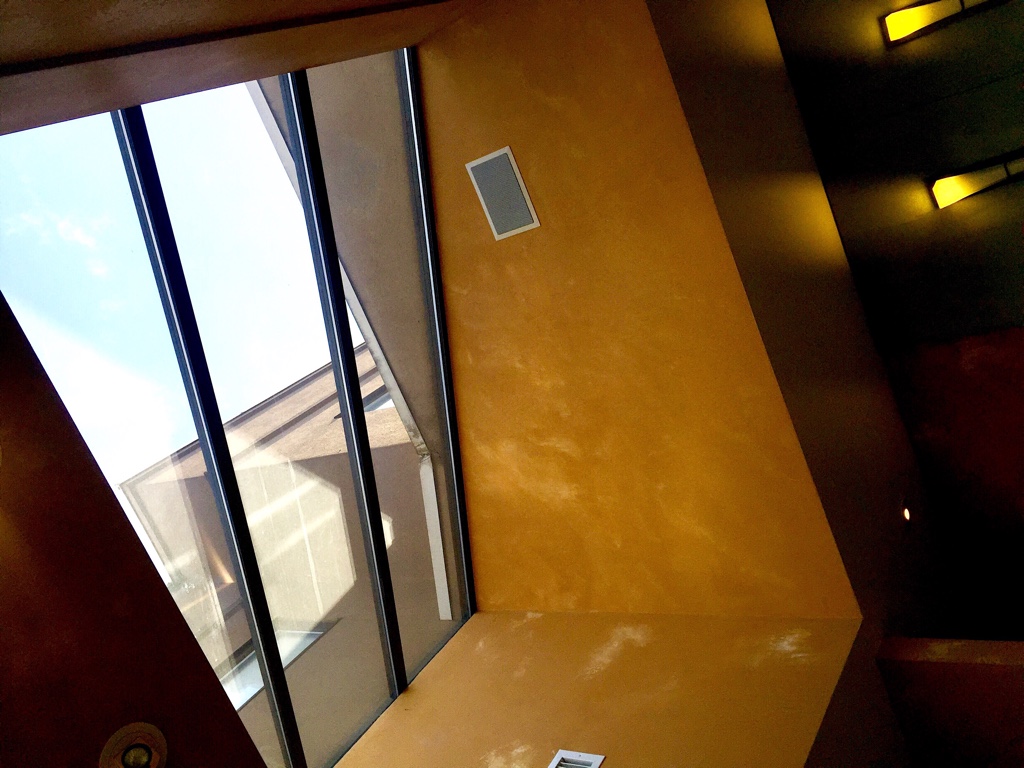 Website:

http://www.felicos.com/
Menu:
http://www.felicos.com/menu/dinner
Location: