I took my date for pizza tasting for the Best Pizza Challenge at Megabite on Graville, but found out that he didn't eat beef. As he barely touched the Philly steak pizza. I felt bad and suggested to go somewhere else for more food. Since neither of us was too hungry, I suggested the new Nero Waffle Bar on Seymour for some dessert.
It was odd carrying this huge box containing the rest of the pizza walking around downtown, and it was even more awkward when we arrived at Nero because it was such a lovely place. It was tucked away but not too far from the busy Granville area with a wood fence outdoor patio, a desired spot for summer hangout. The indoor space is much bigger than the one at their Robson location, but has some interesting arrangements. The several booths by the windows are spacious semi-secluded retreats great for special dates, while there are a few tables on the other side along the open bar-kitchen area. I do admire their decision not to cram as many tables as possible.
The L'ananas ($8.90) was assembled with caramelized pineapple, vanilla ice cream, Malibu, crème anglaise and berry coulis. It is more like a small dessert sandwich with ice cream in the middle of on 2 original mini liège waffles, topped with a slice of pineapple. Reminding me of pina colada, the flavours were dancing cha-cha-cha in my mouth.  The toasted coconut crumbs were a nice touch. The waffles were light but still have a nice bite to 'em.  The piece of brûlée pineapple could have been a tad bit thinner as less fiber will bring out more of the lusciousness. However, the caramelized flavour was hitting the right spot for me and it was a fabulous dish overall!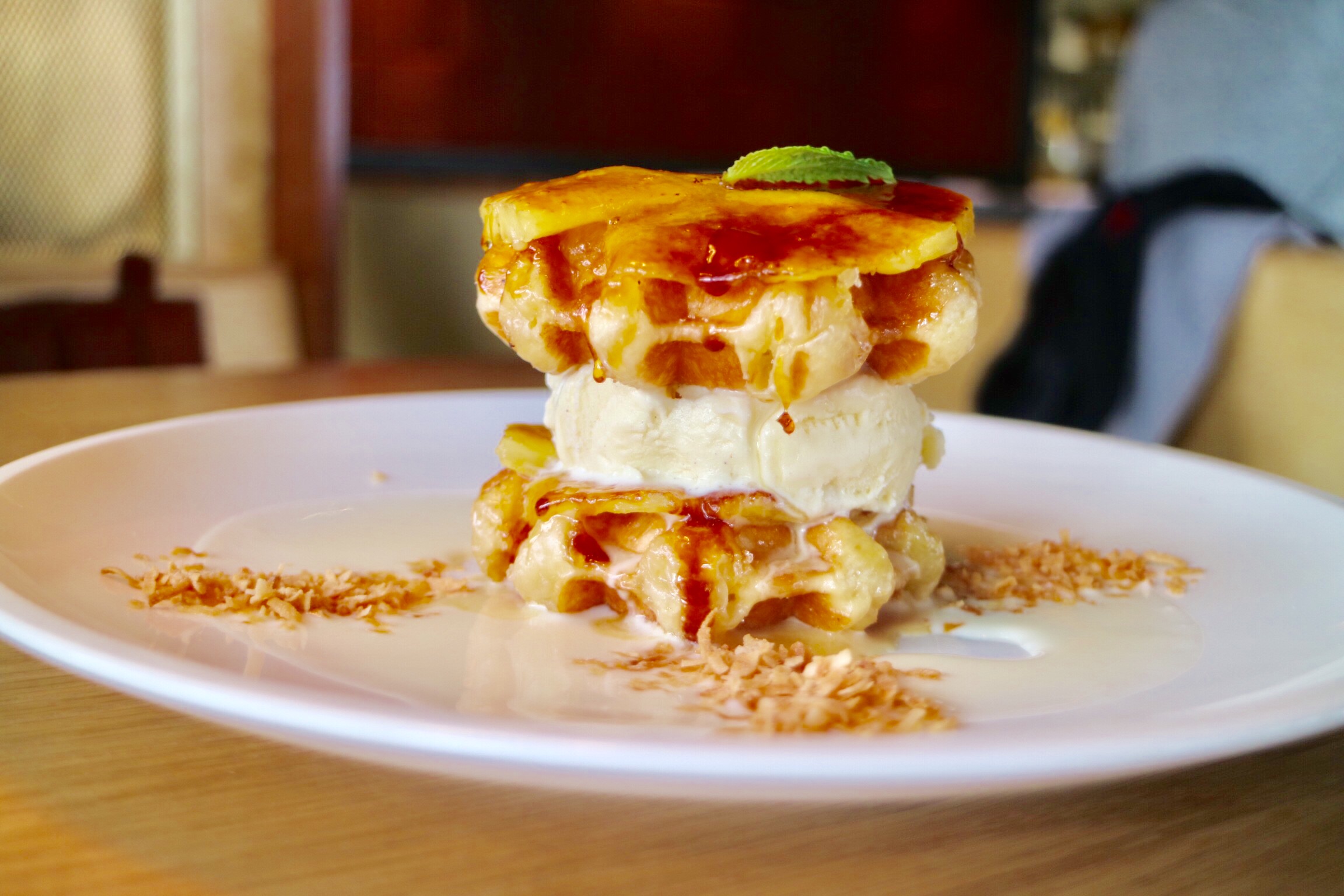 The Orange Mousse ($7.90) features Brussels waffle,  fresh orange and dark Belgian chocolate mousse. The whole thing tasted so much lighter than it looked and we devoured it within 5 minutes. The ingredients were pretty simple and the flavours were straight forward, which we enjoyed a lot. However I didn't touch the orange garnish – although I think the dried citrus could add some tart and zesty fun to the dessert,  it would only work if it's finely sliced.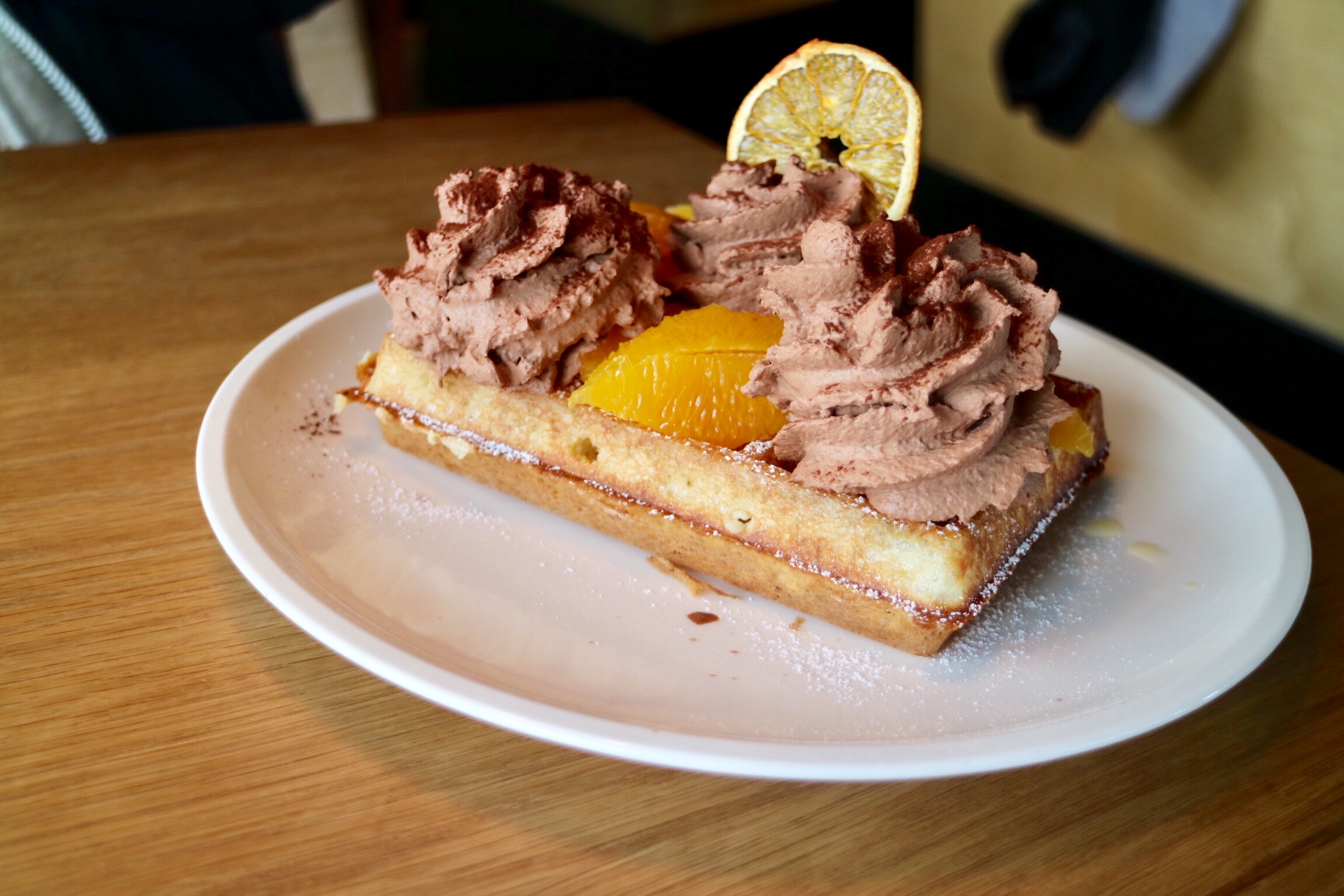 For drinks, I also ordered the Sweet Sublime ($11), a cocktail made of  long table distillery gin, rosemary, lime, meyer lemon and fever tree soda water. It was not very sweet but definitely sublime. I was loving the aroma and the citrusy flavour, which is similar what I get from a Rosemary Gimlet. But if I have to pay $11, I would hope for less ice so that the flavours would stay a little longer. And my date enjoyed his Latte ($4) as well.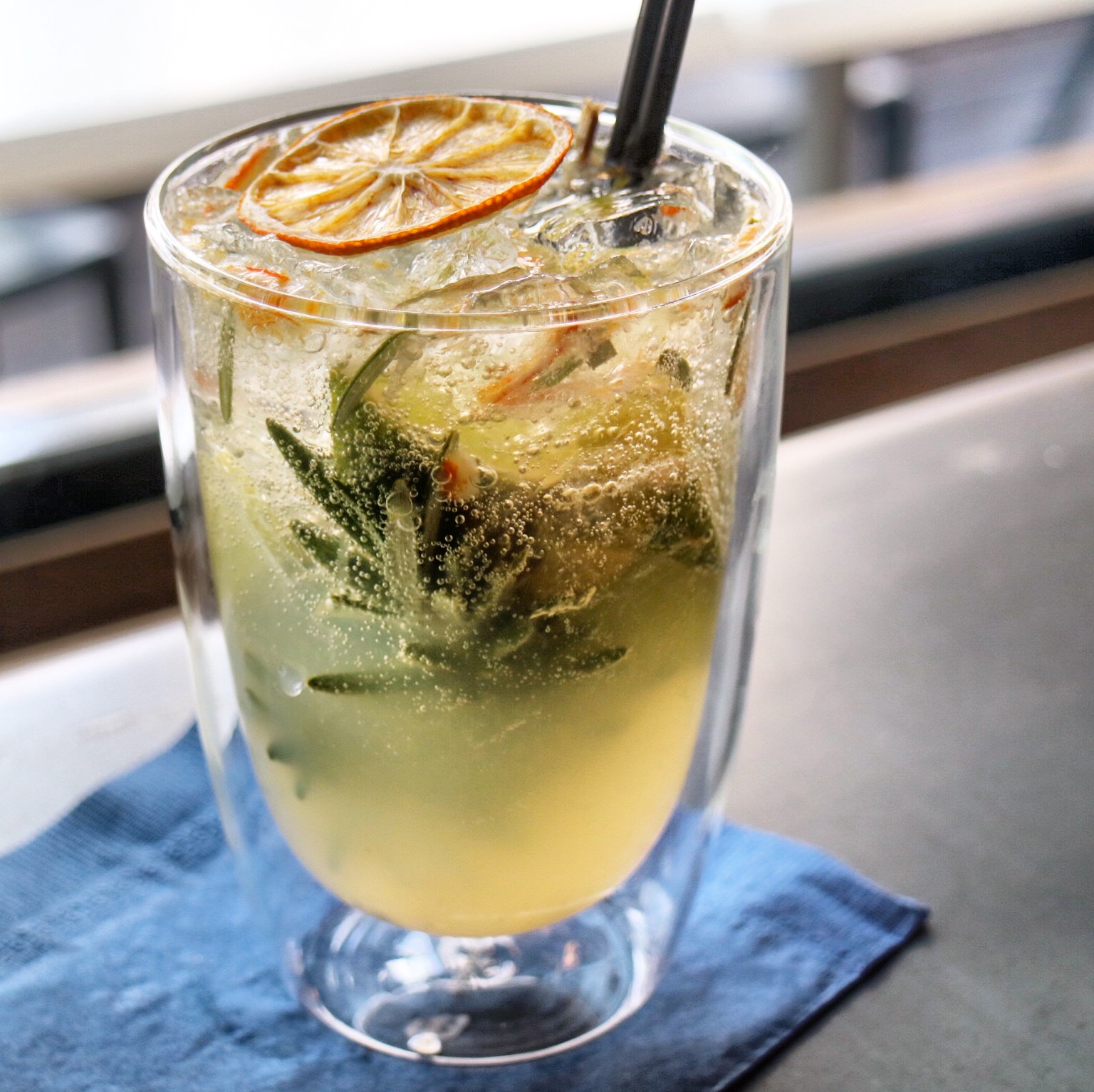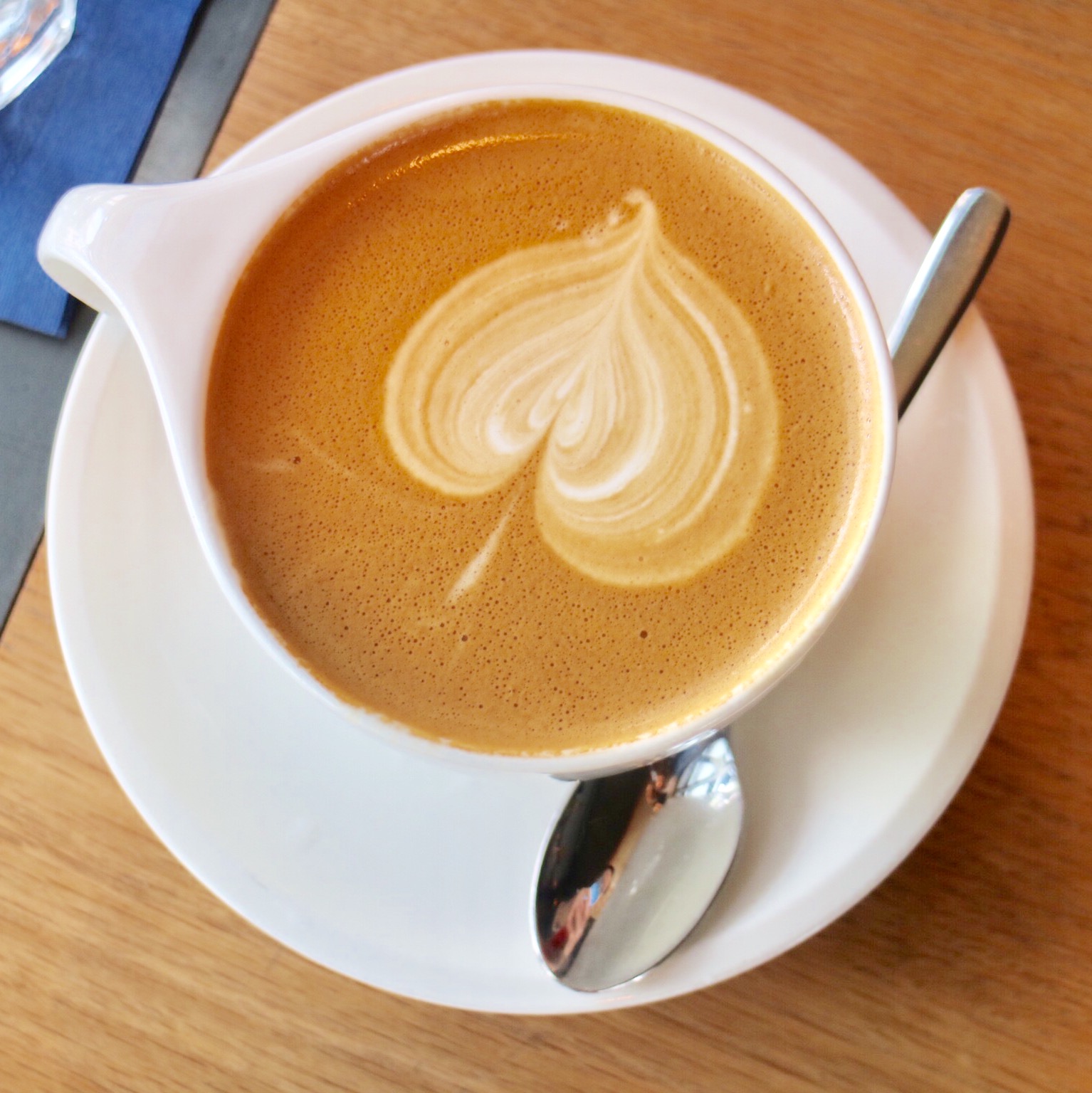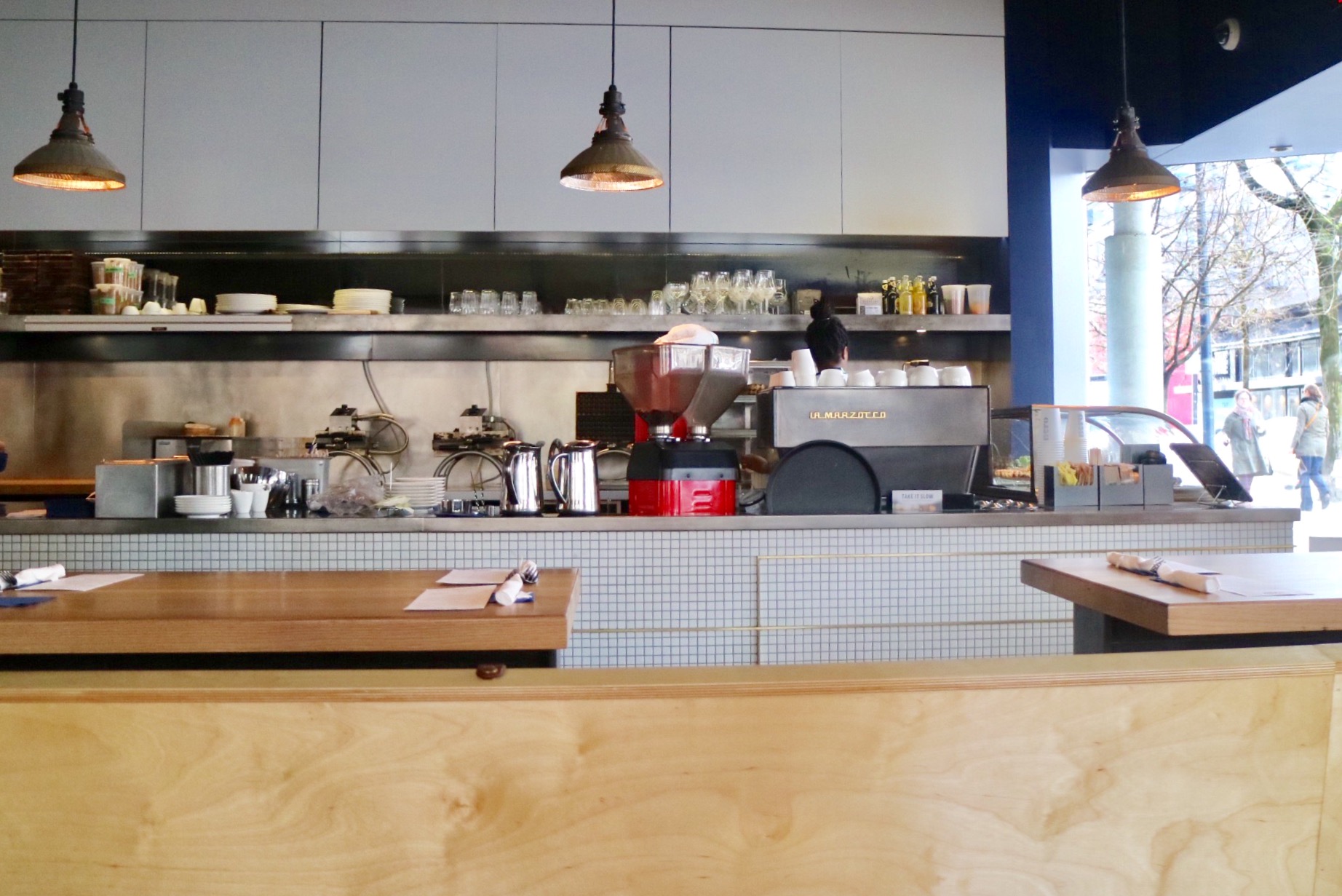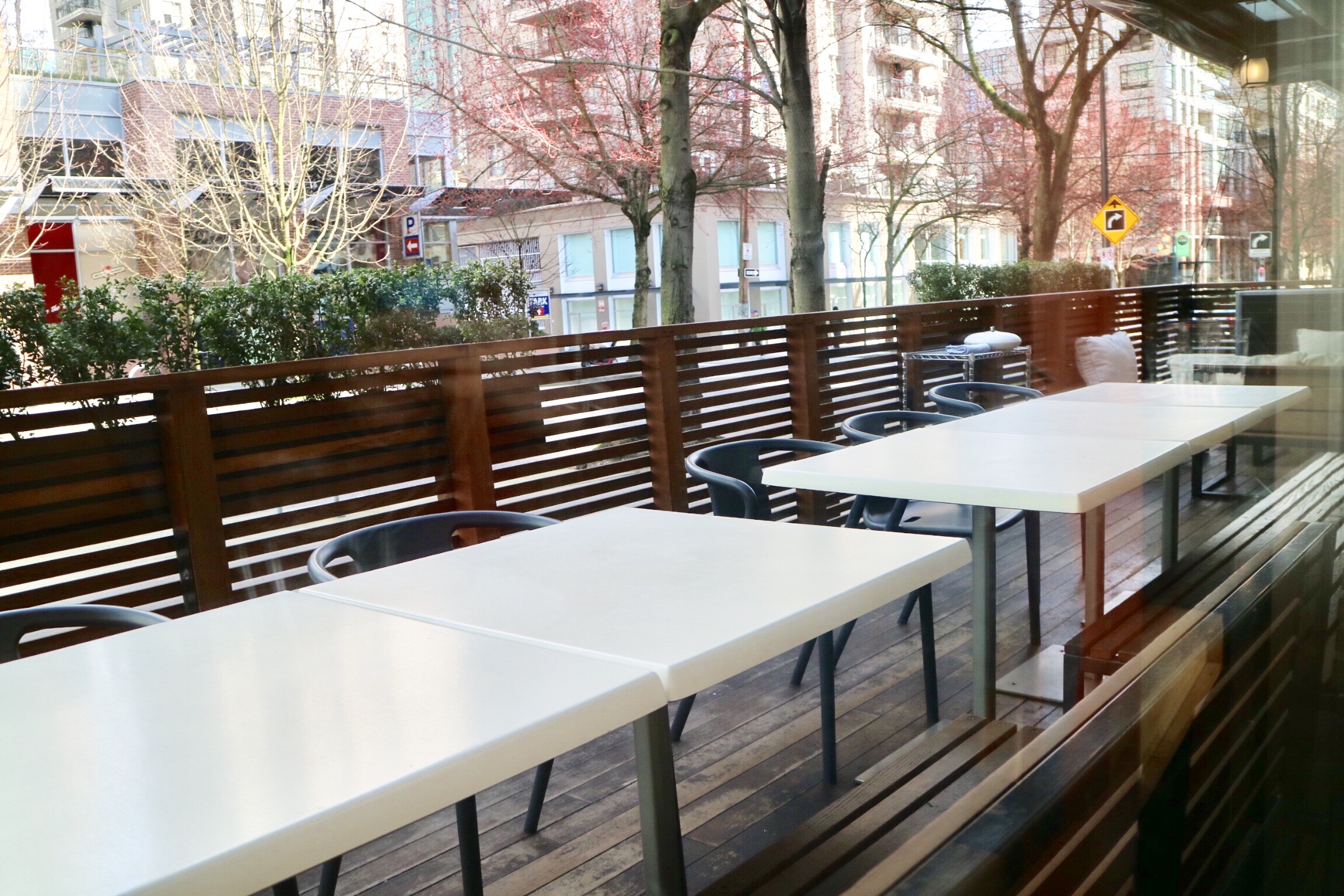 I definitely recommend the 2 waffle dessert creations that I tried here.  The Orange Mouse and the L'ananas are both delectable choices. And for the quality of food, the friendly service and such a charming ambience, the price is surprisingly reasonable. I would come back for sure.
Website and menu:
More reviews:
Location: