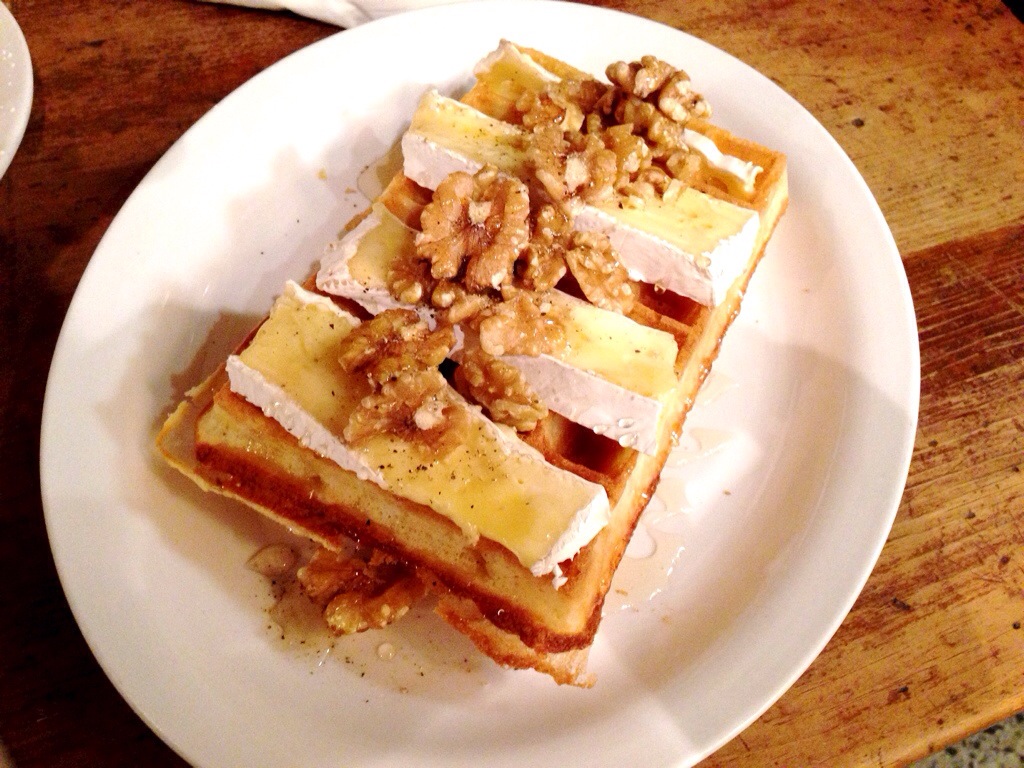 There was still a small lineup at Nero Belgian Waffle Bar at 10pm on a rainy Wednesday night, one hour before closing. My friend told me how busy this place could get on the weekends when it was nice out. It was a cozy little place with cute and elegant decor, and a sweet and lovely vanilla scent.
I was not a huge dessert fan and I had only thought of having Belgian waffles for breakfast. I had seen pictures of waffles here posted by foodies. The most popular dish seemed to be the one with ice cream over waffle and chocolate sauce exploded on top of everything. Just seemed a bit heavy for me.
We did not get any of the ones with ice cream, such as 'Dame Blanche', or 'Bresilienne'. We got 'Heaven', a more basic one with just strawberries and whipping cream, and 'Parisienne', a savoury one with brie, walnut and honey.
While digging into 'Heaven', I regretted we had not ordered an ice cream one. The waffle was slightly crispy on the outside and super airy inside. In my opinion, strawberries and whipping cream just did not provide enough contrast for this delightful waffle. But it was still pretty good.
'Parisienne' was an excellent choice. The combination of brie slices, toasted walnuts, and honey, were all stars on the delicious waffle. I just felt happy and satisfied. The brie slices were thick and luscious. The walnut halves were probably the most perfectly shaped walnut pieces I had ever seen. Quality of the ingredients had won me over. And the flavour combination was truly inspiring for me. I would definitely steal this for my dinner party.
So later I found out they had 2 kinds of waffles: Brussels & Liège. We had Brussels, which was light and crispy, and the Liège one
was sweeter and more dense. I just wondered if Liège would be a better choice for strawberries and whipping cream. I would love to find out next time!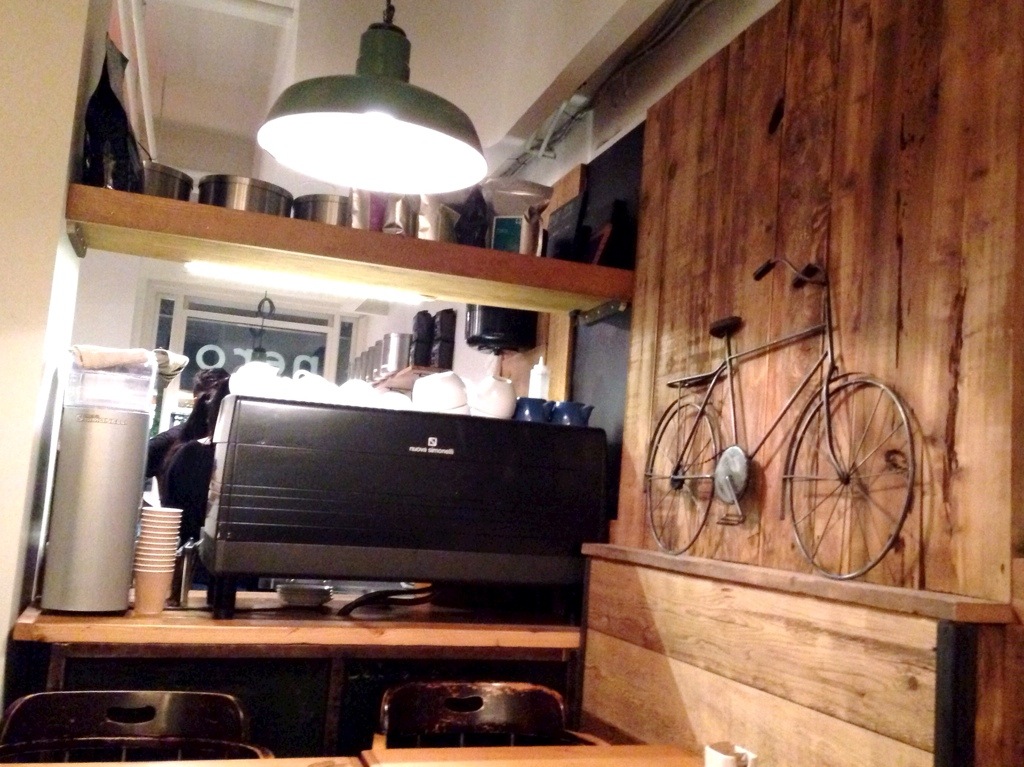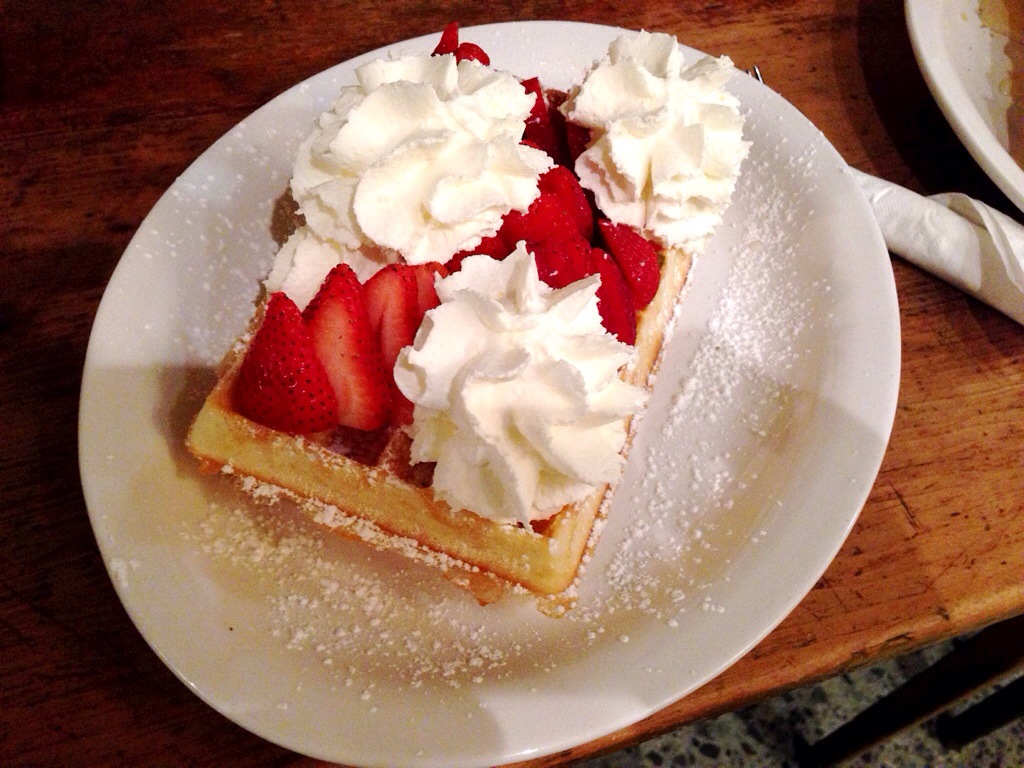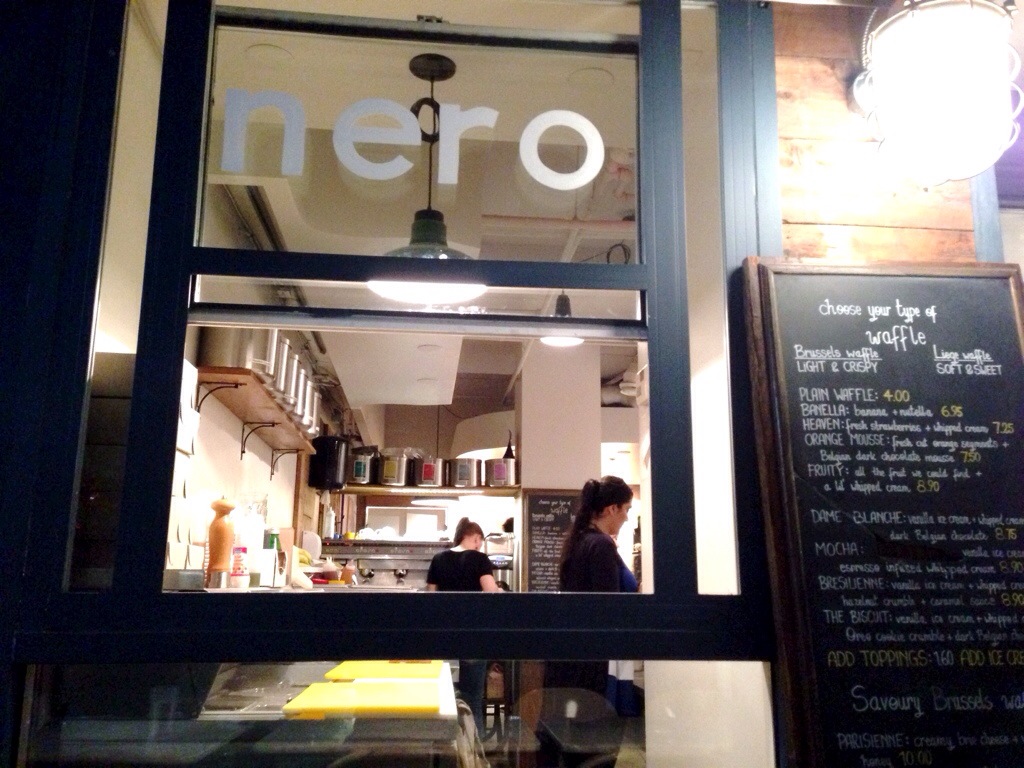 To check out their website:
http://www.nerowaffles.ca/
To see other reviews on Urbanspoon: