Vancouver has many great reputations, such as being one of the most livable cities and having the lavish green surroundings. It's also a city filled with love for bicycles, yoga, and coffee. Yes, coffee is our #1 soft drink.  Although I ain't no expert in coffee tasting, I do enjoy checking new coffee spots in the city with something interesting to offer. Among the newest cafes, Nemesis stands out by word of mouth, for its beautiful space, friendly staff,  a rotating selection of coffees with some unique ones, and their passion for food just as much as for coffee.
I was on a date in Gastown and I picked Nemesis.  It's tricky to go on a first date at a restaurant that you want to review.  You definitely want to focus on your date instead of tasting food or taking photo shots. So I arrived 30 minutes before my date did.
The space was indeed beautiful with Westcoast hipster vibe, ample space with a lot of wood and touches of green plants.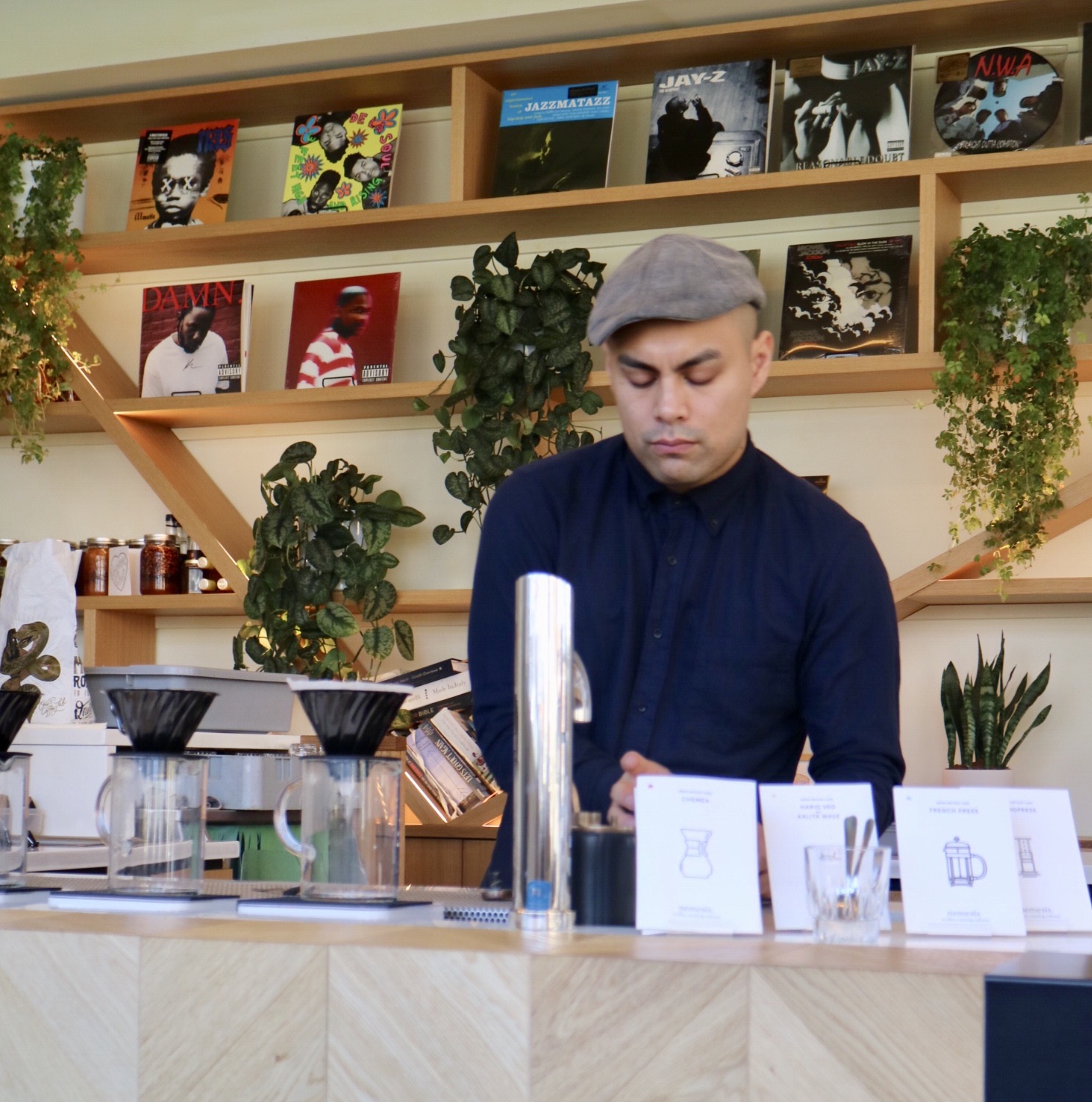 I chose the Ethiopian 'pour over" coffee, which tasted of rich flavours buying levitra online with a hint of sweet fruitiness.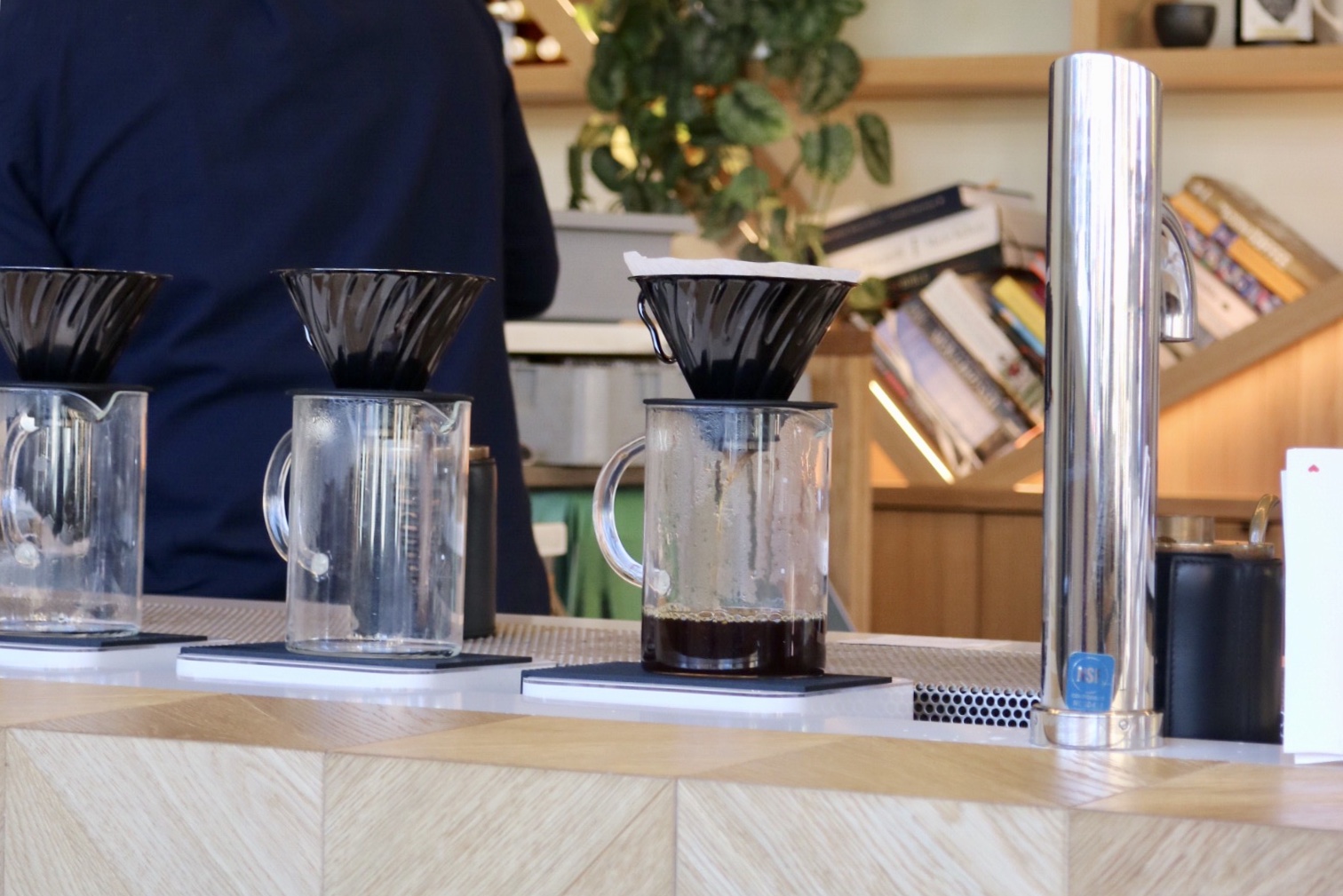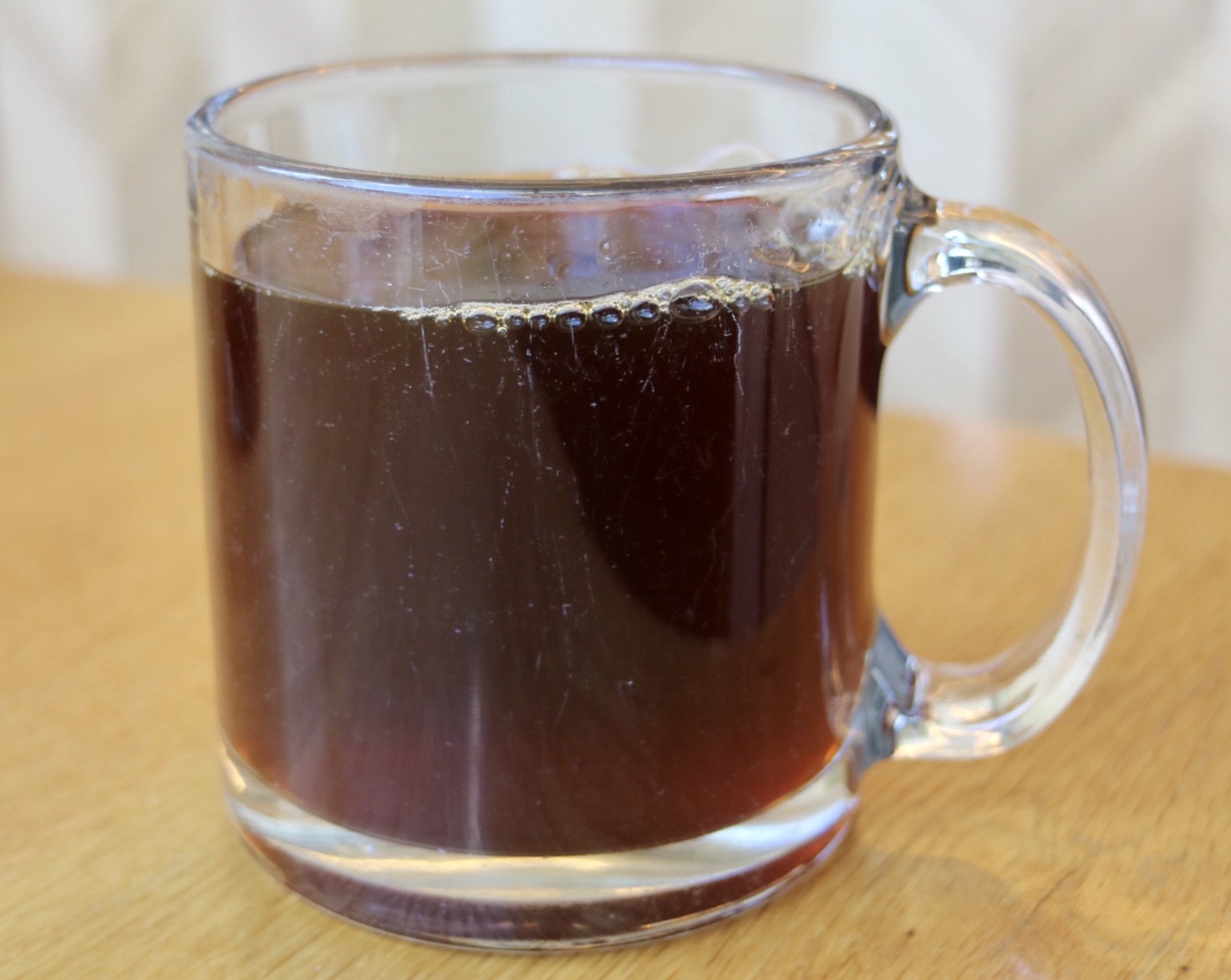 I also had the Mushroom Sunchoke Soup, garnished with crispy sunchoke and hazelnut oil. I have been in love with sunchoke since I had the first taste of it years ago. It is such an interesting ingredient with a distinct sweetness but with earthiness. The soup was smooth and lusciously creamy, well balanced with the nutty, citrusy, and earthy components. It is impressive enough to be a starter dish in a Michelin tasting menu.  It went very well my Ethiopian pour-over, with no cream and no sugar.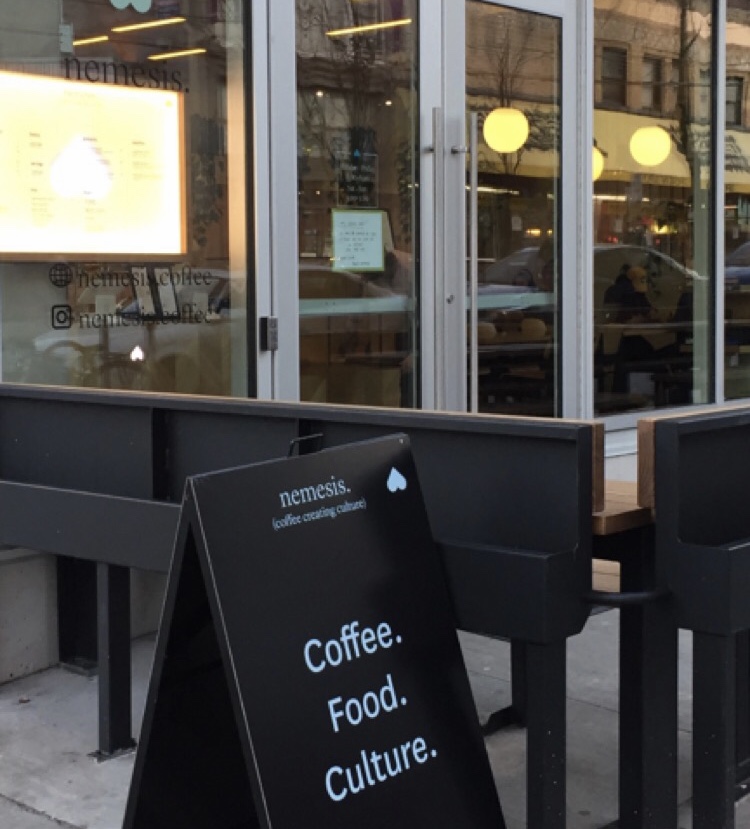 Final words
The mushroom and sunchoke soup is the bomb here, and apparently, the bartender of the year, Grapes & Soda's Satoshi Yonemori thought so too. It went perfectly with my "Ethiopian" pour-over, giving me the boost in energy that I needed before my coffee date arrived.  I really like that they take preparing food as seriously as making coffee here. A premium cafe experience, and I highly recommend it.
$$
rating: [wp-review id="14037″]
Nemesis Coffee
302 W Hastings St, Vancouver, BC V6B 2N4
nemesis.coffee
:
212