Science of Cocktails 2018
Vancouver is emerging as one of the most exciting cities for cocktails on the West Coast. The influence of vibrant Pan Pacific cultures and local ingredients have  been incorporated into many classic cocktail recipes. On February 8, 2018, I was invited to sample all types of the cocktail favours, familiar or unfamiliar, but all work so brilliantly together to form incredible experience on my palate. And more importantly,  I learned so much about the chemistry, biology, and physics behind preparing those cocktails. And this was Science of Cocktails 2018 at Telus Science World.
Science World had turned into Vancouver's largest cocktail laboratory, set up by the city's most talented bartenders and chefs from 25+ bar stations and 12 food stations, showcasing special cocktail science activities, hands-on demos, and most importantly, creative and delicious cocktails and food bites. This was a sold out event to 1500+ guests and raised $276, 695 for Science World's Class Field Bursary Program for underserved schools in Vancouver and the Lower Mainland.  The previous ticket sales have helped 4897 students make it to Science World through a class field trip bursary in the 2017 school year. Thanks to this tremendous program, more and more underserved school kids will be benefitted in the 2018 and beyond,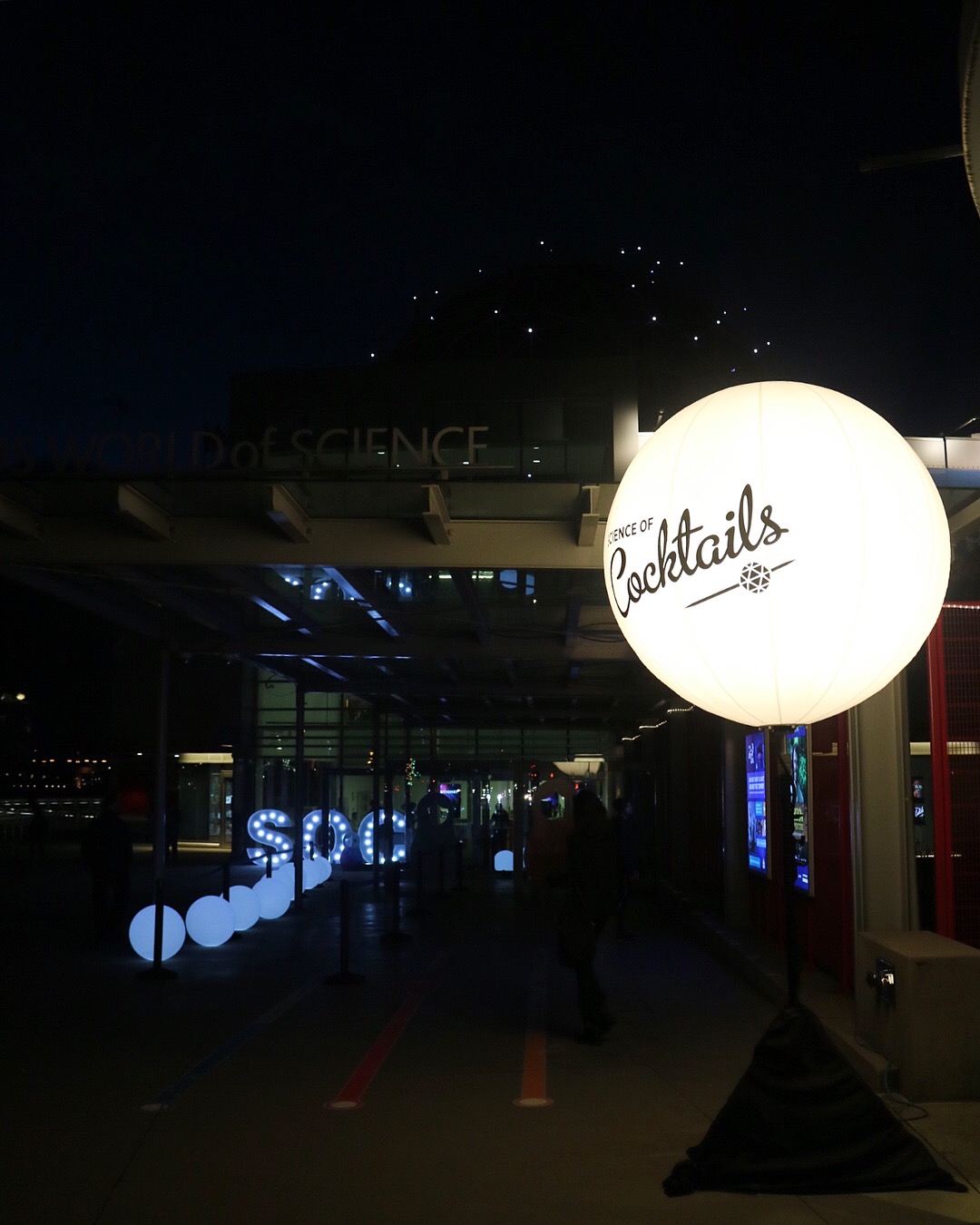 This is one of the biggest cocktail events in North America, and have attracted the city's most passionate cocktail and science lovers.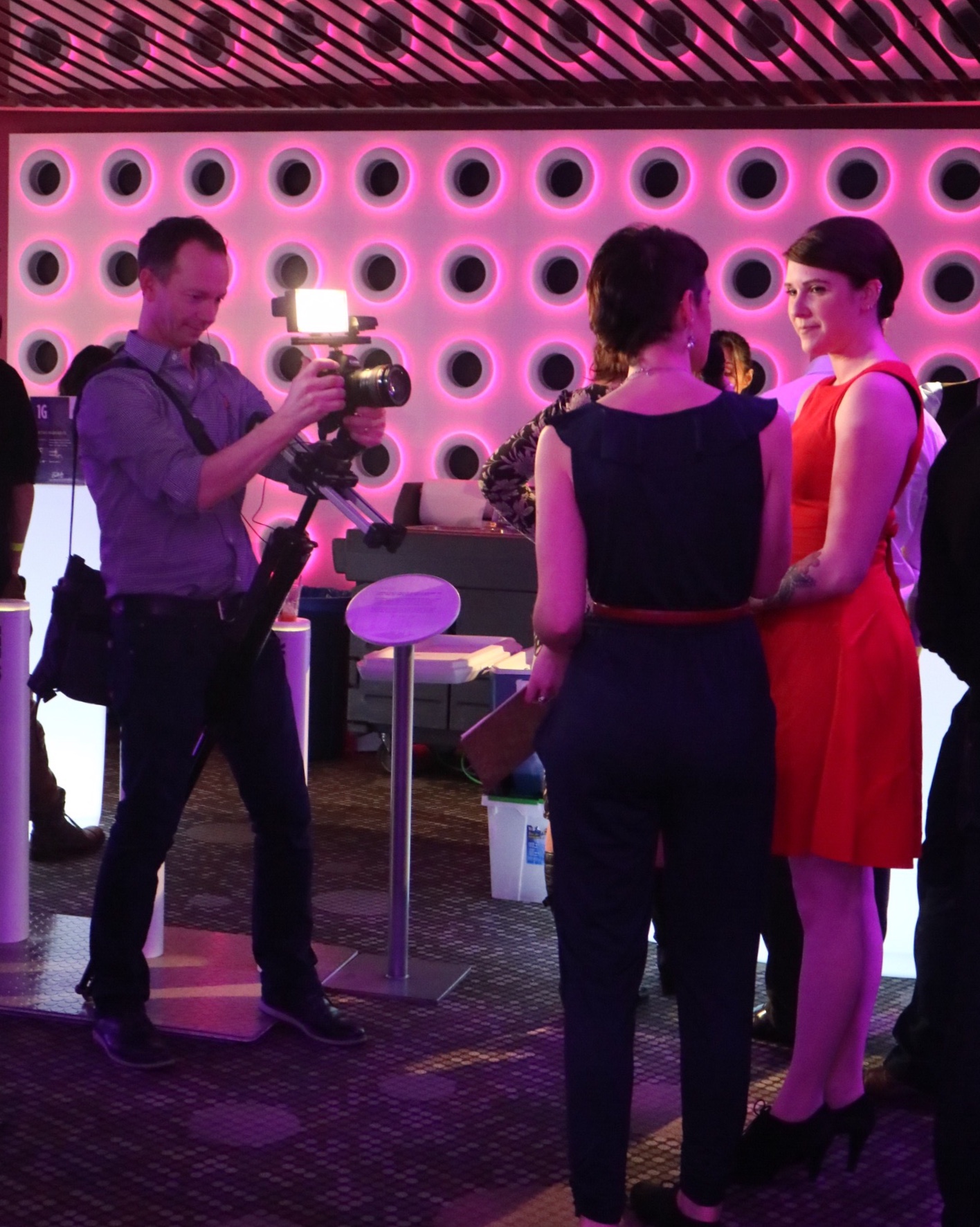 The Cocktail Science Stations
Here are some of the cocktail bar stations from the evening.
"Detailed Old Fashioned" – titration mixology
Featuring Lot 40 Whisky, bitters, sugar and water, created by Colin MacDougal and Brice Peressini.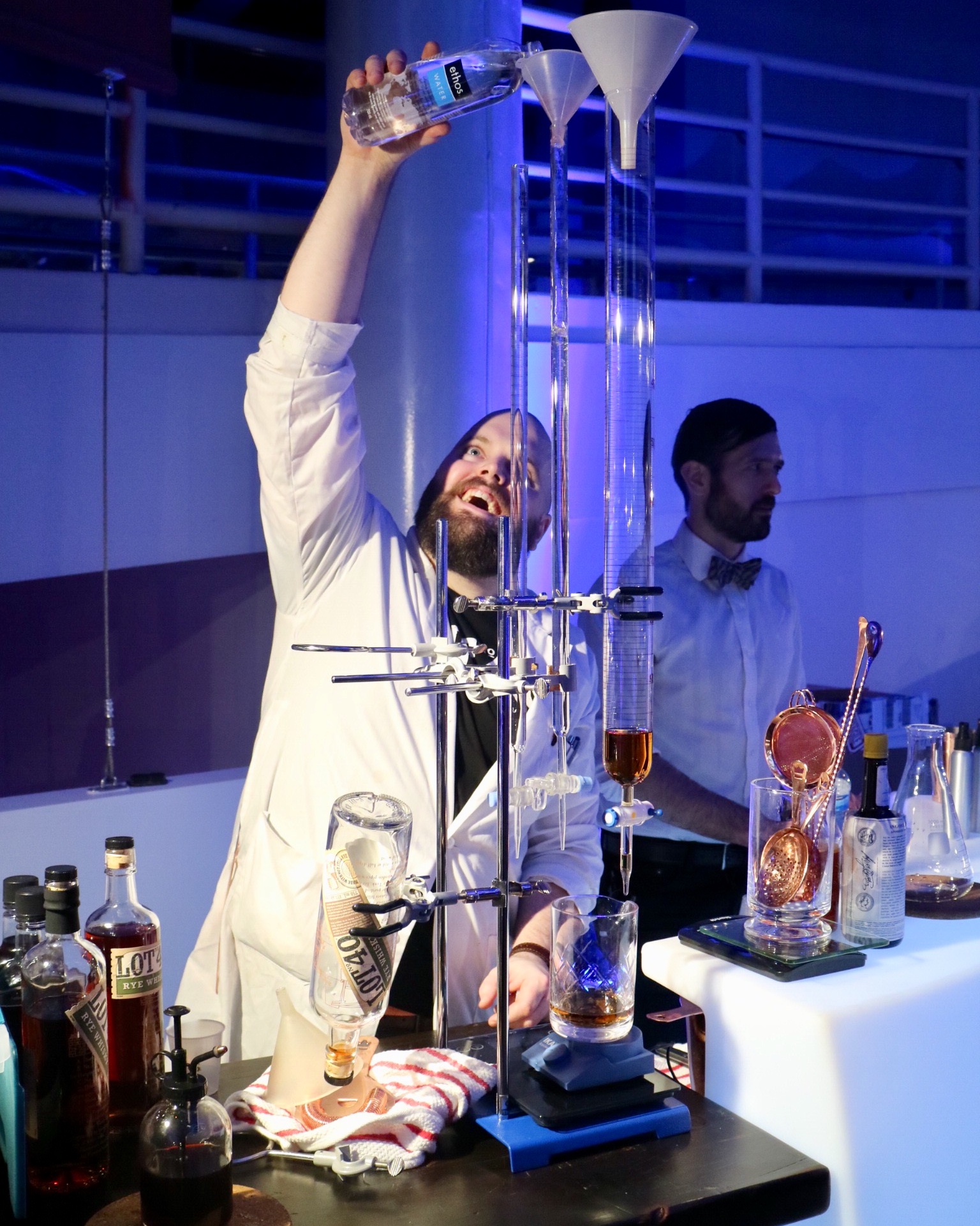 "Vapourized Gin & Tonic" – glycerin smoke & aroma jars
Featuring Ungava gin, grapefruit juice, soda, Fentimans tonic waters, and grapefruit vapour, created by Jordan Stacey and Damon Hanly.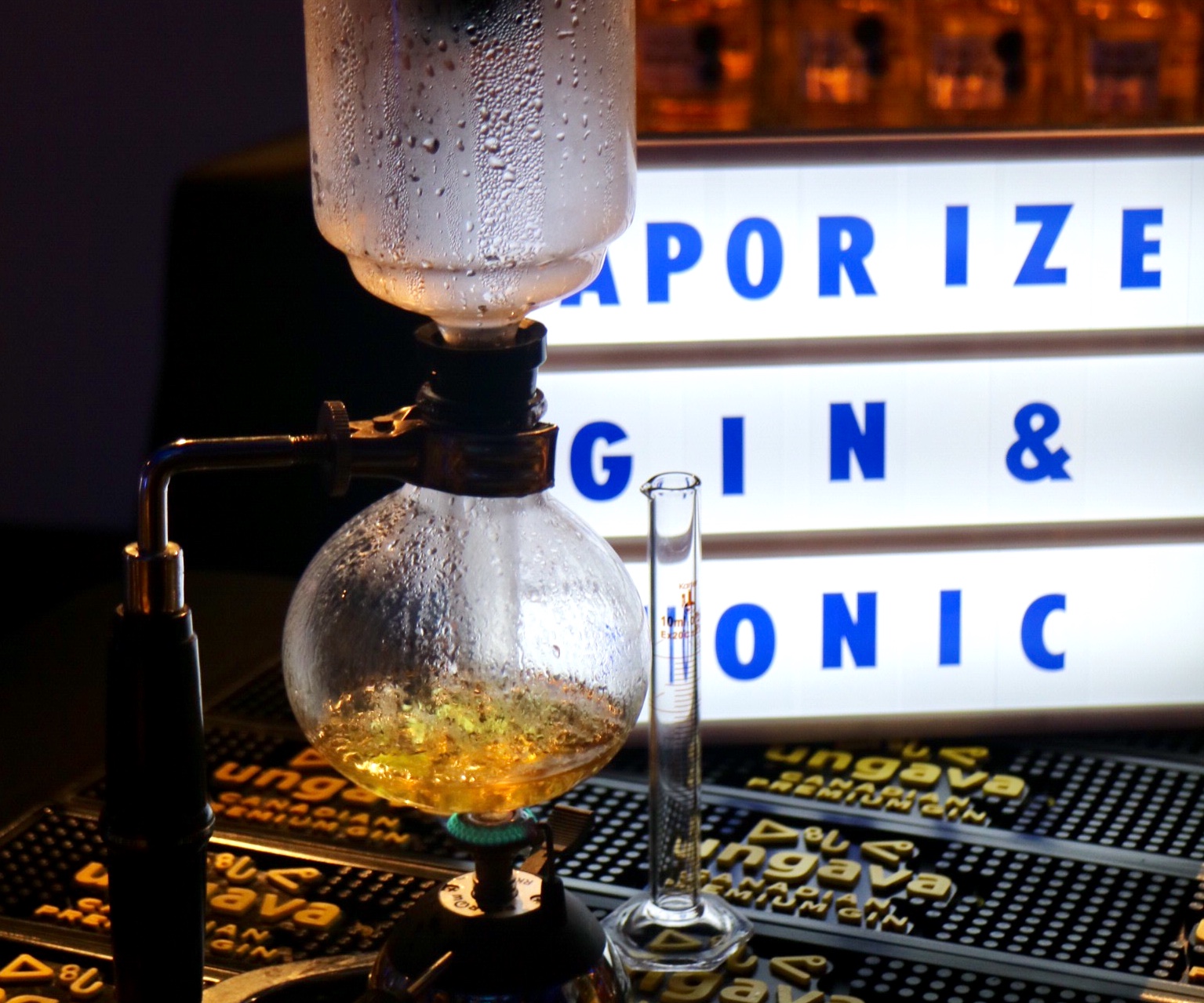 Vapourized Gin & Tonic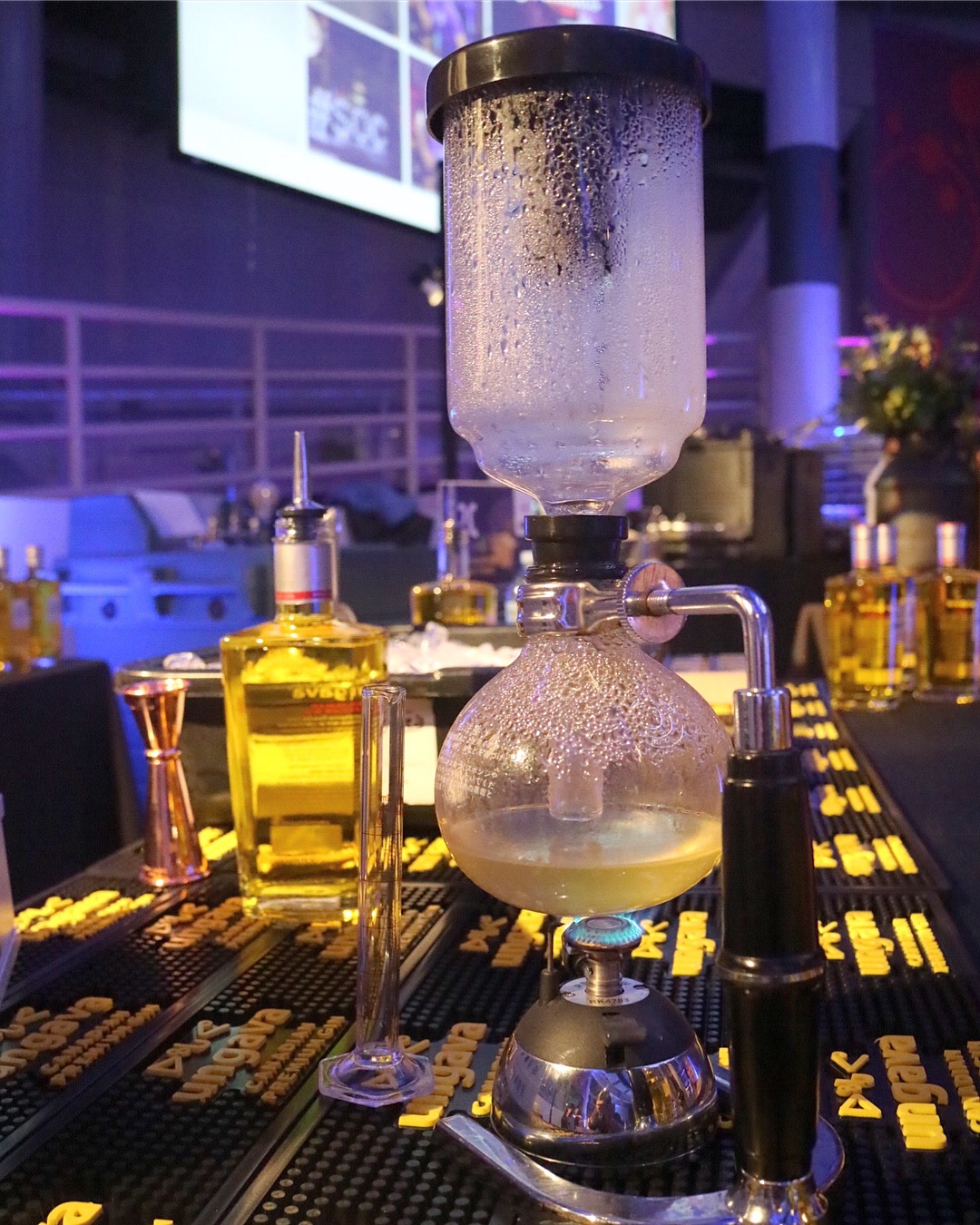 "Cognac Old Fashioned" – laminar jet
Featuring Remy Martin Cognac, bitters, water, and raisins, created by Remy Letendre.
"Perfect Manhattan" – cocktail robot
Featuring Old Forester Bourbon, sweet & dry vermouth, and bitters, it was created by Ryan Cheverie and Patrick Wood.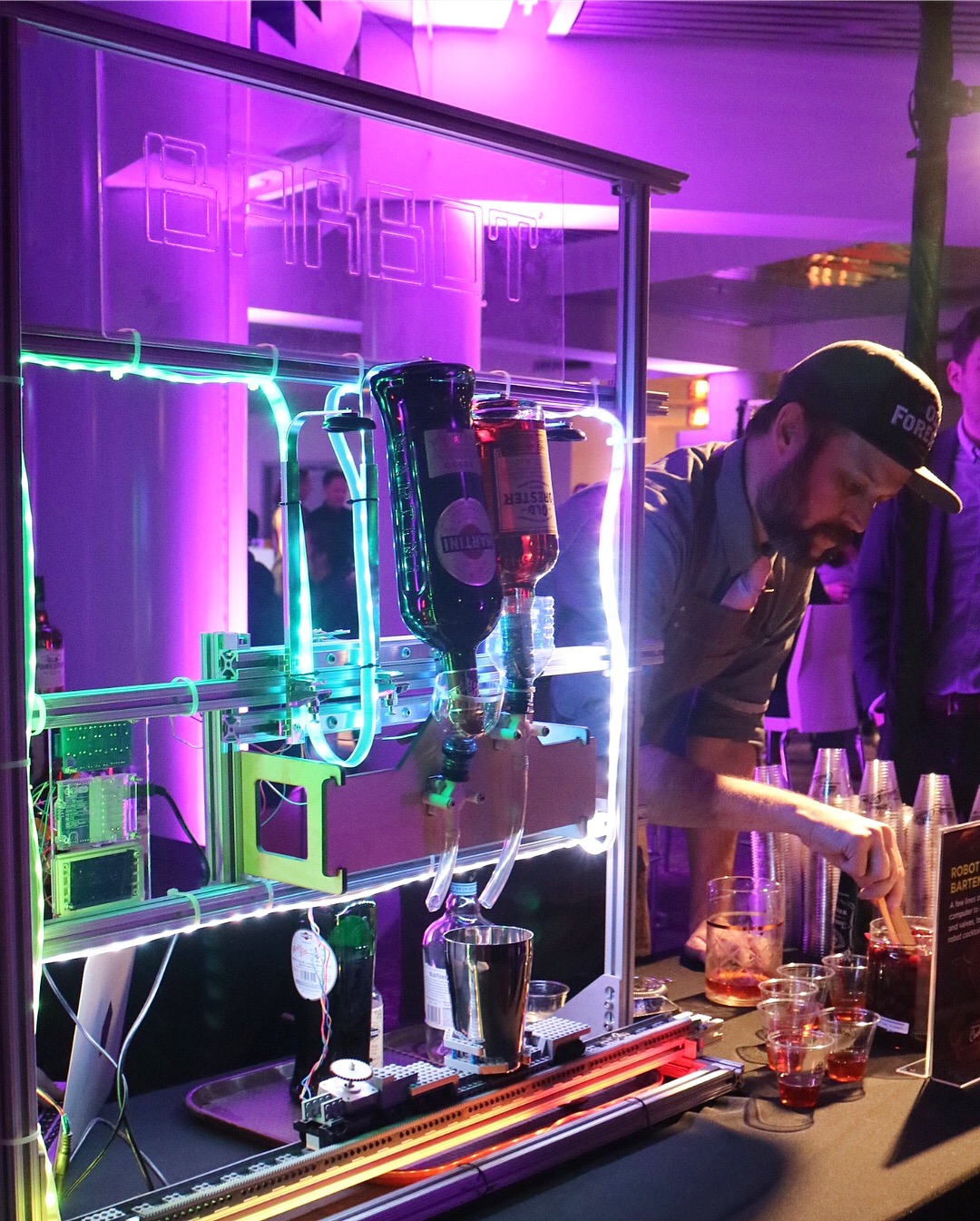 "Cold Toddy" – fat emulsification + spun sugar
Featuring Monkey Shoulder Malt Whisky, butter syrup, lime juice, and cotton candy, and created by Michael Mooney and Reece Sims, using their giant shaker that could be used to shake 4 cocktails at once.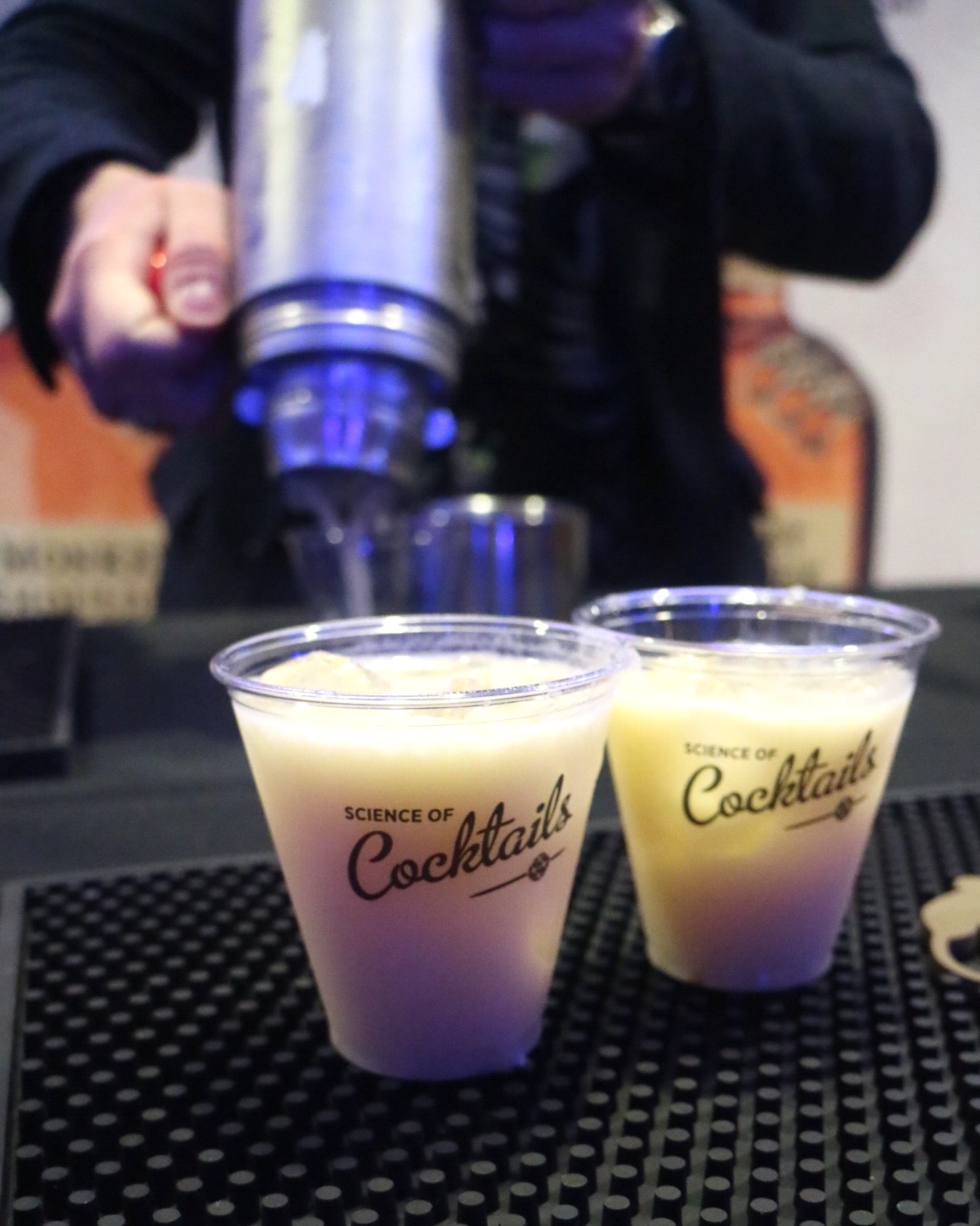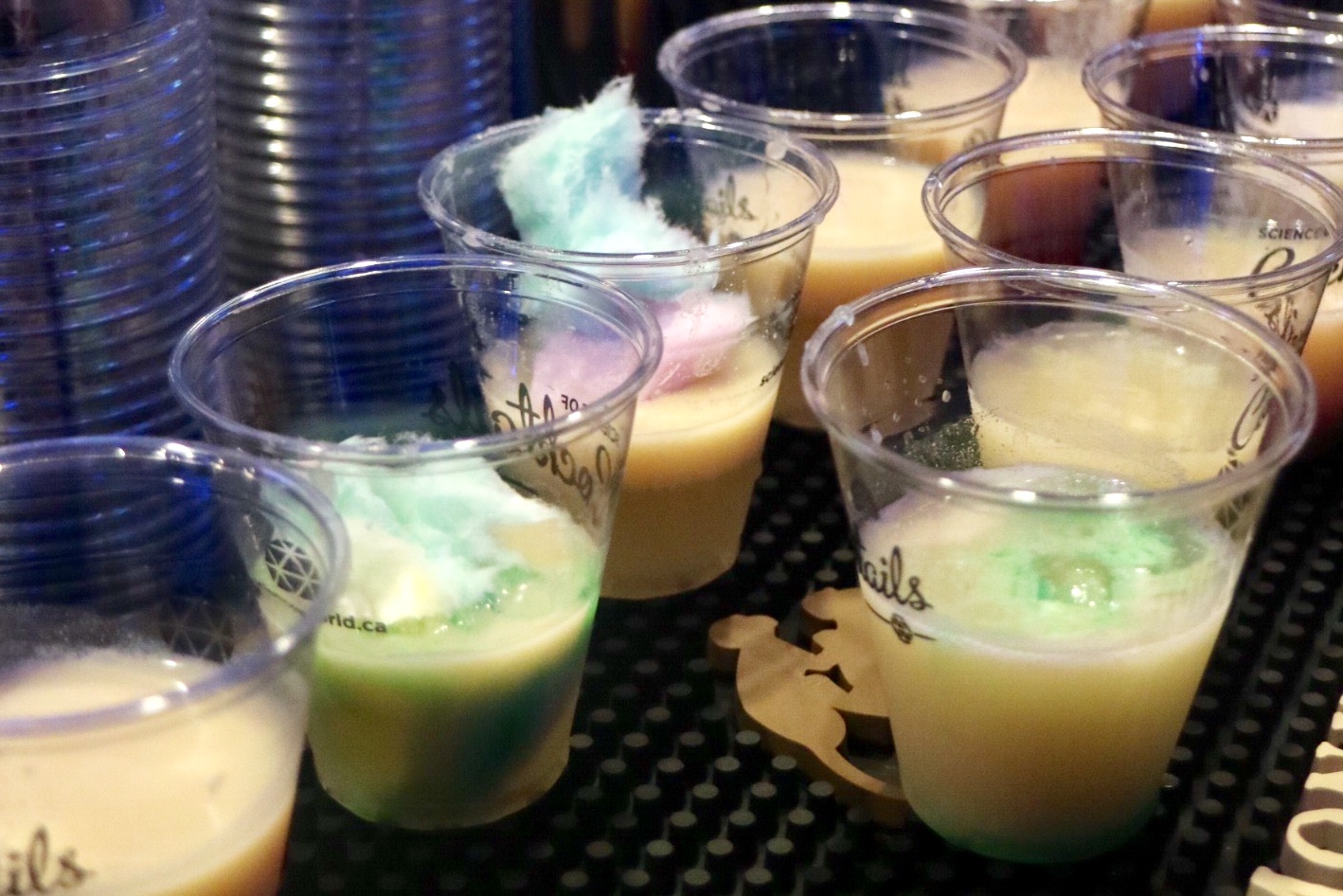 "Guatemala Colada" – soluble ingrediends, oils & alcohols
Featuring pineapple, kaffir lime, apple cider vinegar, coconut oil, vanilla bean, and sweet vermouth, it was presented by Grant Sceney.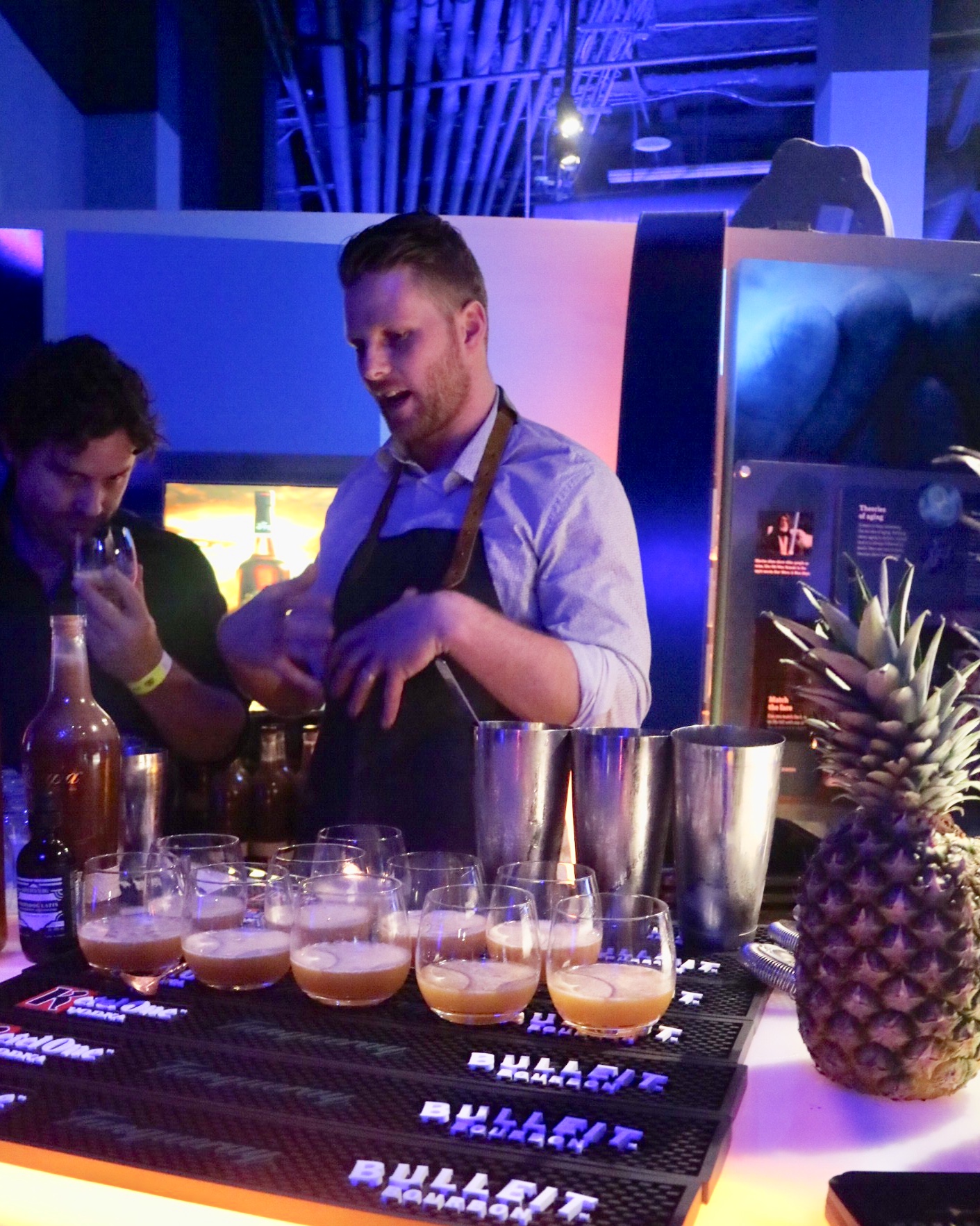 "Southern Comfort Cobbler" – hard-shake challenge
Featuring Southern Comfort Whiskey, lemon, orange marmalade, and ginger, presented by Jostin Del Rosario and Sara Dikosavljevic.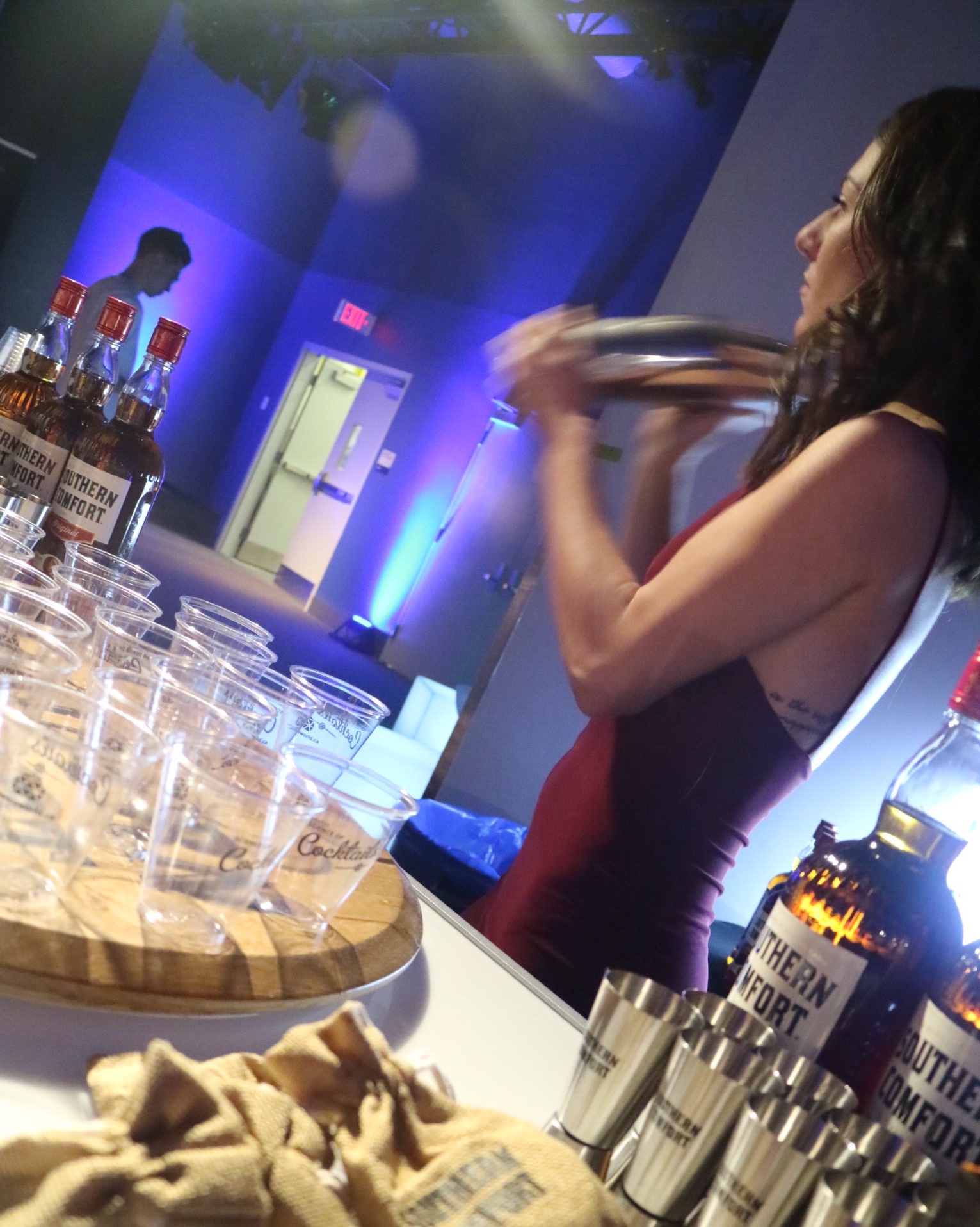 "Sweet Tea Smash" – bartenders vs. gravity
Featuring, Jack Daniels Tennesse Whiskey, mint infused orange pekoe tea, and lemon, Matt Majid was defying gravity and showing off his mad cocktail throwing skillss.
"Seedlip"  –  distilled non-alcoholic spirit
presented by Sarah Parniak. It was very refreshing among all the alcoholic drinks.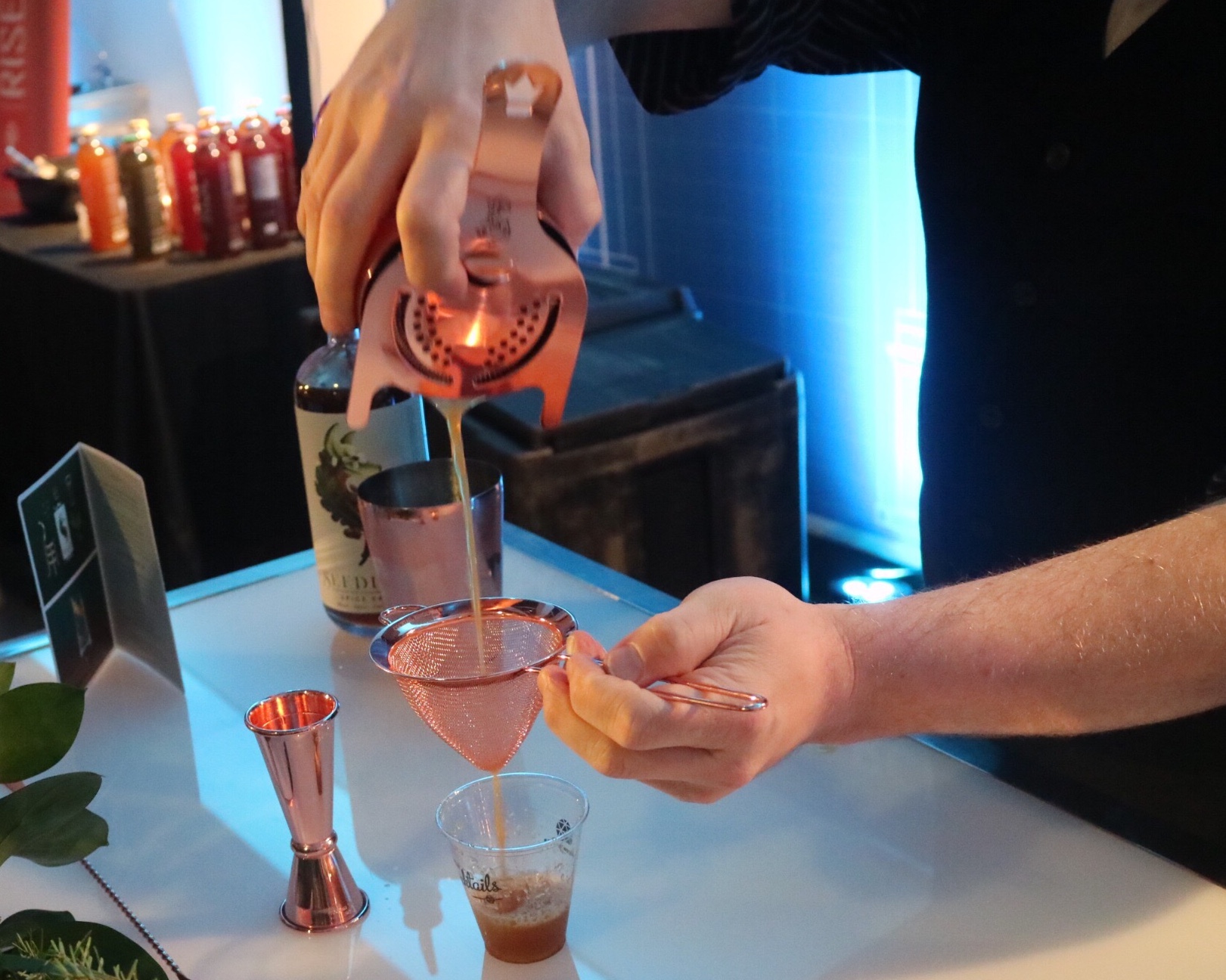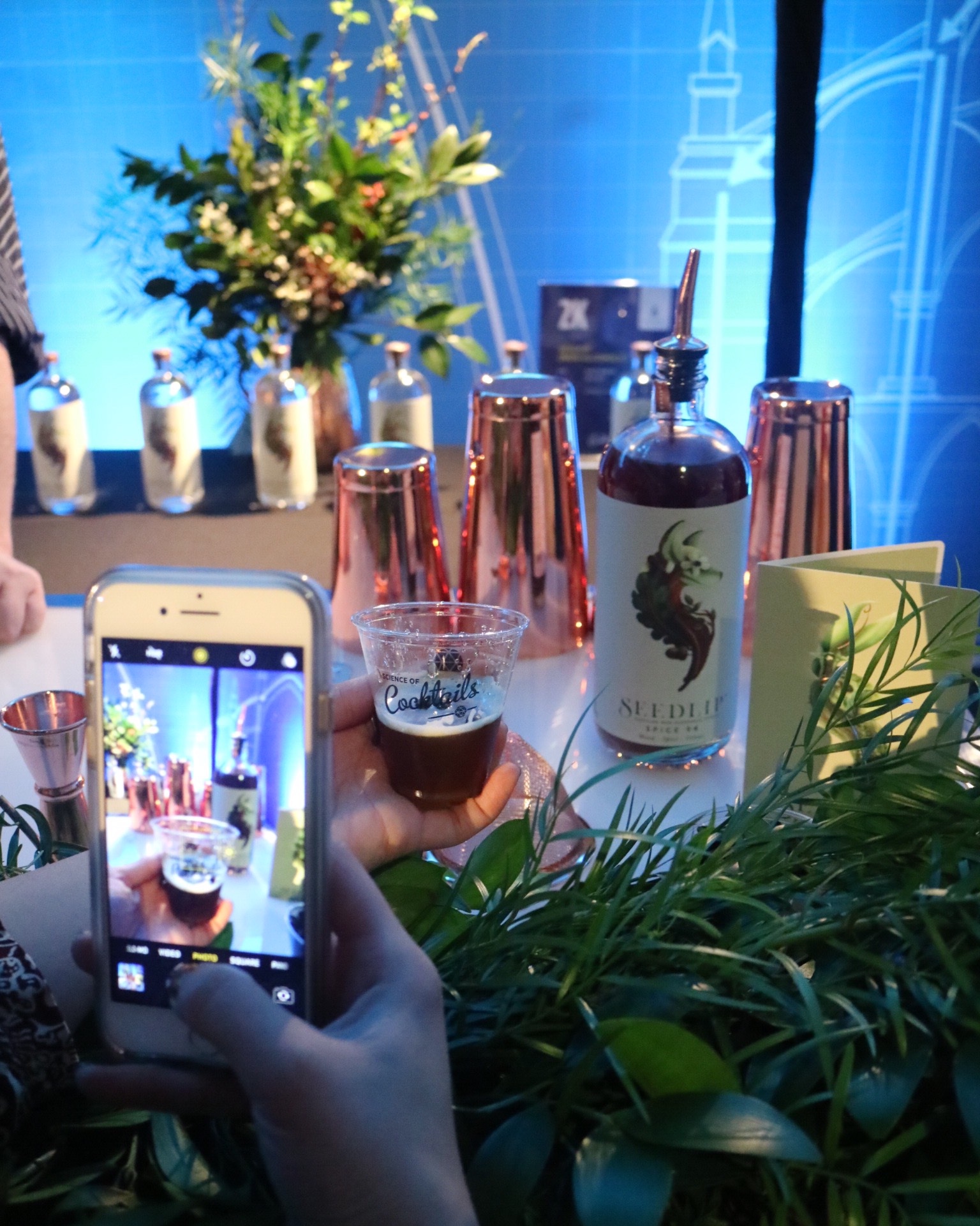 "The Mystique" – colour-changing cocktails
Featuring Hendricks gin, Fentiman's tonic water, Ms Better's Bitters green strawberry bitters, lime, butterfly pea flower ice cubes, it was presented by Faron Bainbridge and Alvin Ramchurn. The magic of using butterfly pea flower, a Thai native plant, really had made the cockail with my favourite gin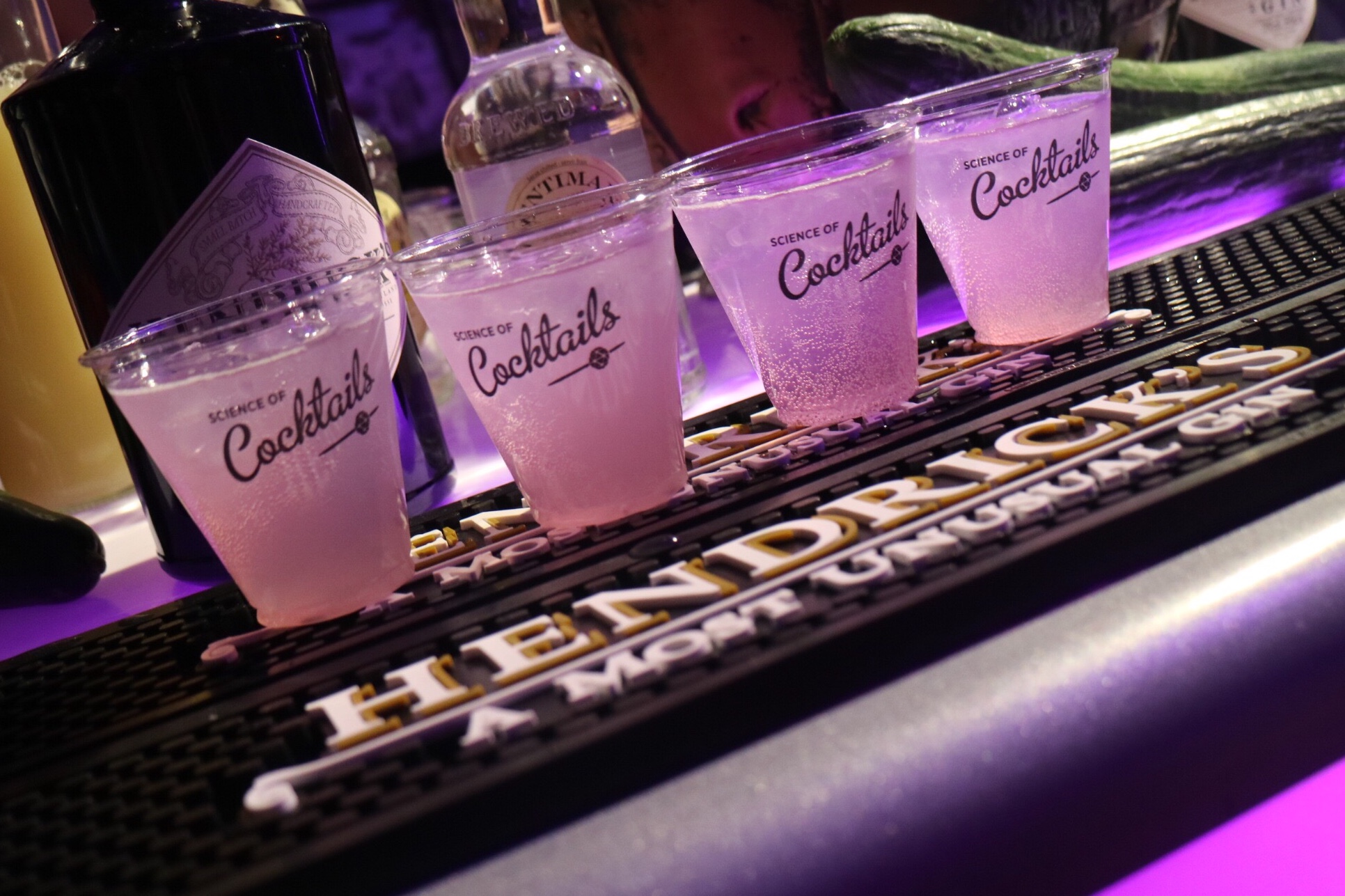 Tequila Rise & Cocktails on Draught
Featuring 1800 Tequila, Rise Rose & Schizandra Kombucha, and lime how to buy modafinil online juice, it was run by Chris Dalton and Chris Wesley.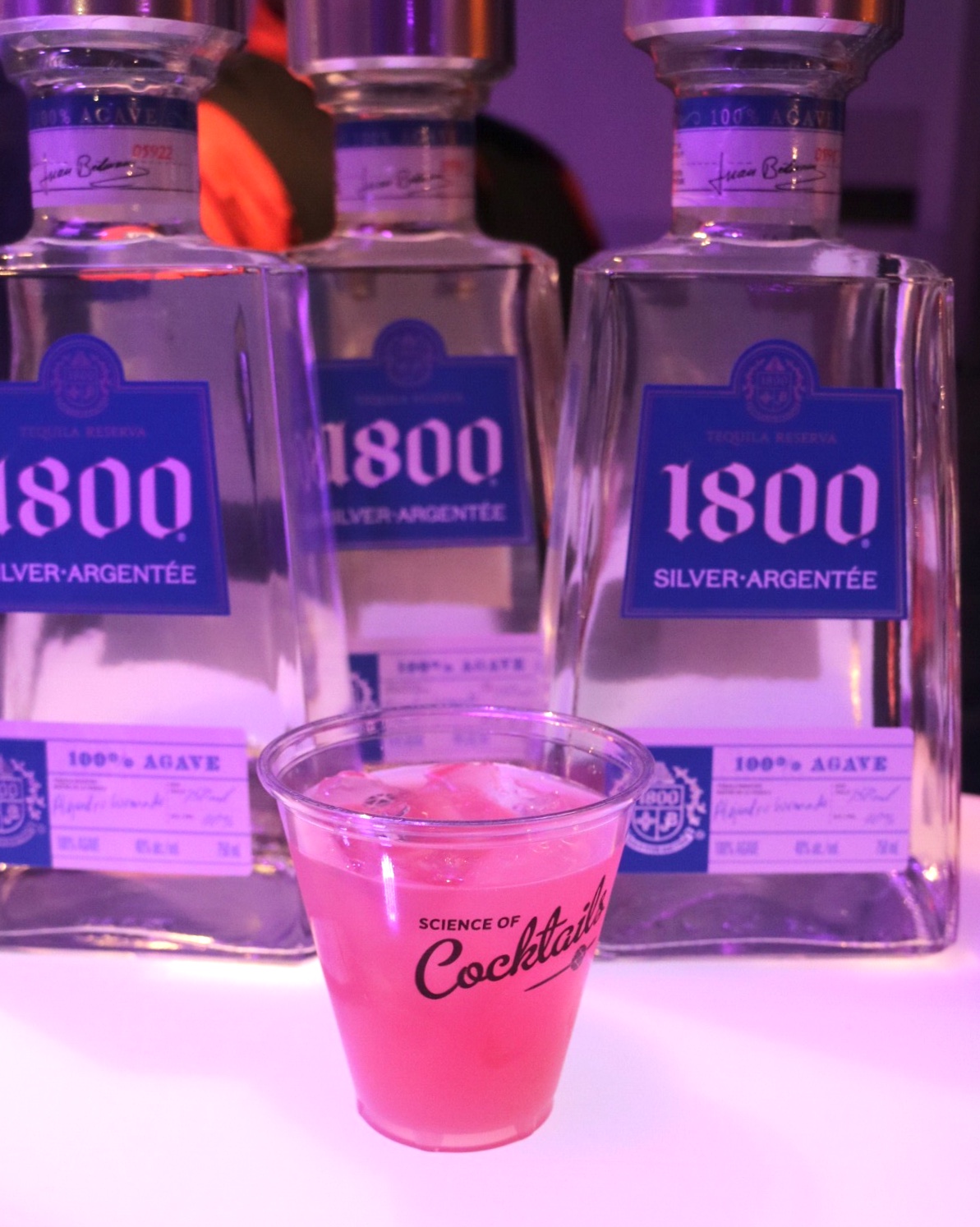 The Glenlivet on the Rock & augmented cocktail reality
Featuring the Glenlivet on ice and served by Keith Trusler. The augmented reality was a map of Scotland.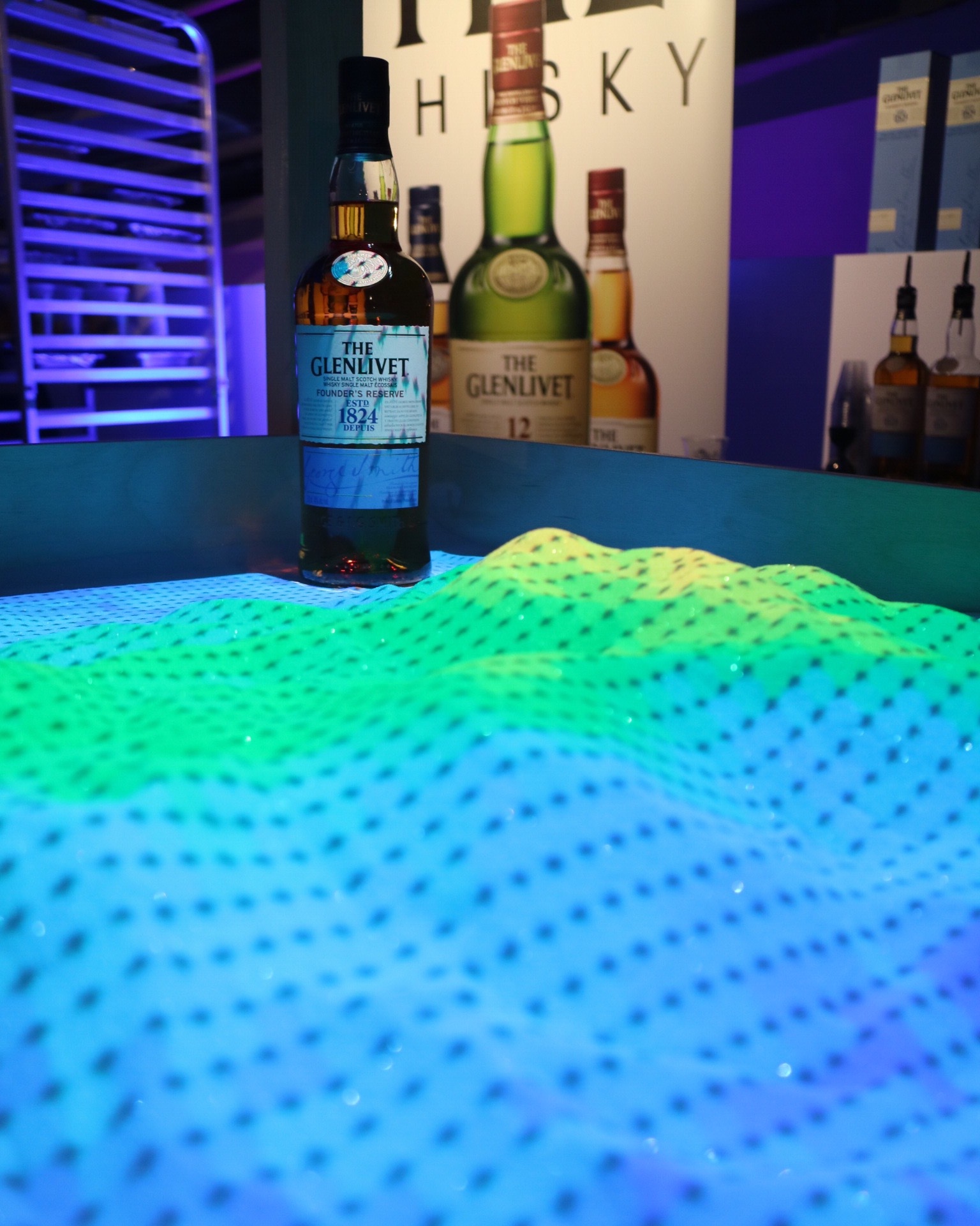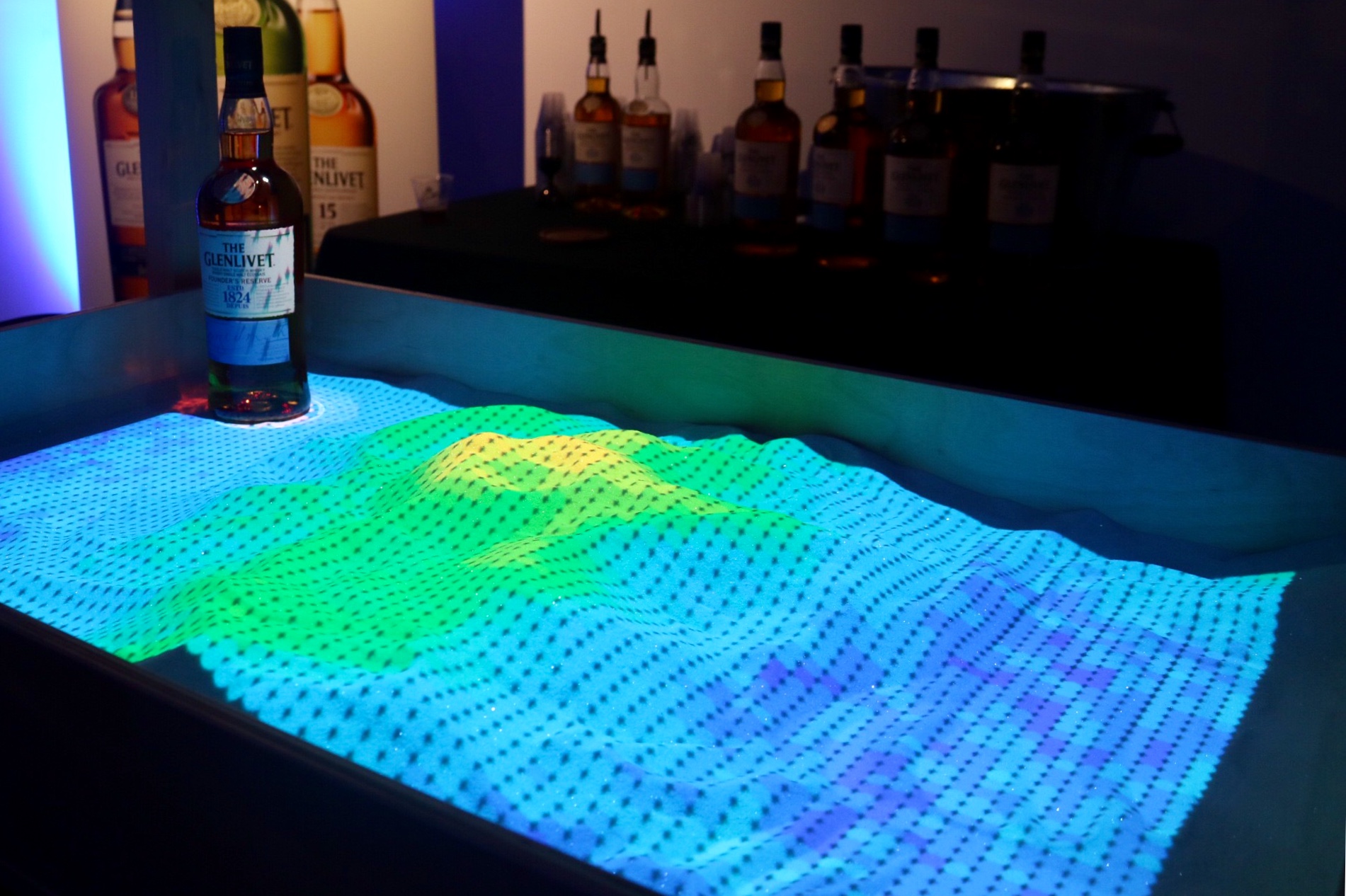 "Clear Collins" – citric acid
Featuring Skyy Vodka, citric acid, simple syrup, and dry ice, presented by Rod Redford and Lazar Adamovic.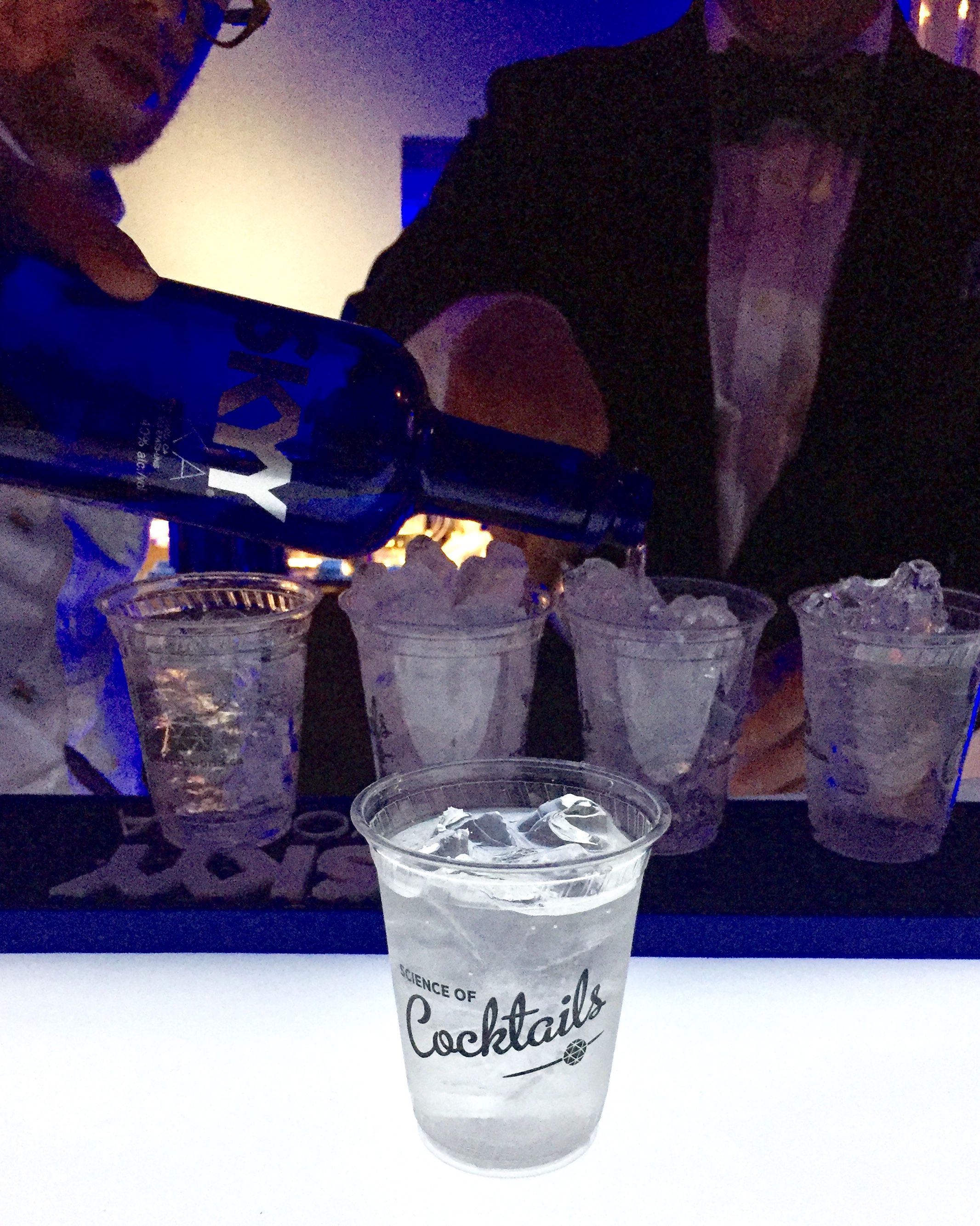 "Walker Bee" – fat wash
Featuring Johnnie Walker Black Label infused with beewax, burnt honey syrup, and bittered sling lemon marrakech, created by Shane Mulvaney.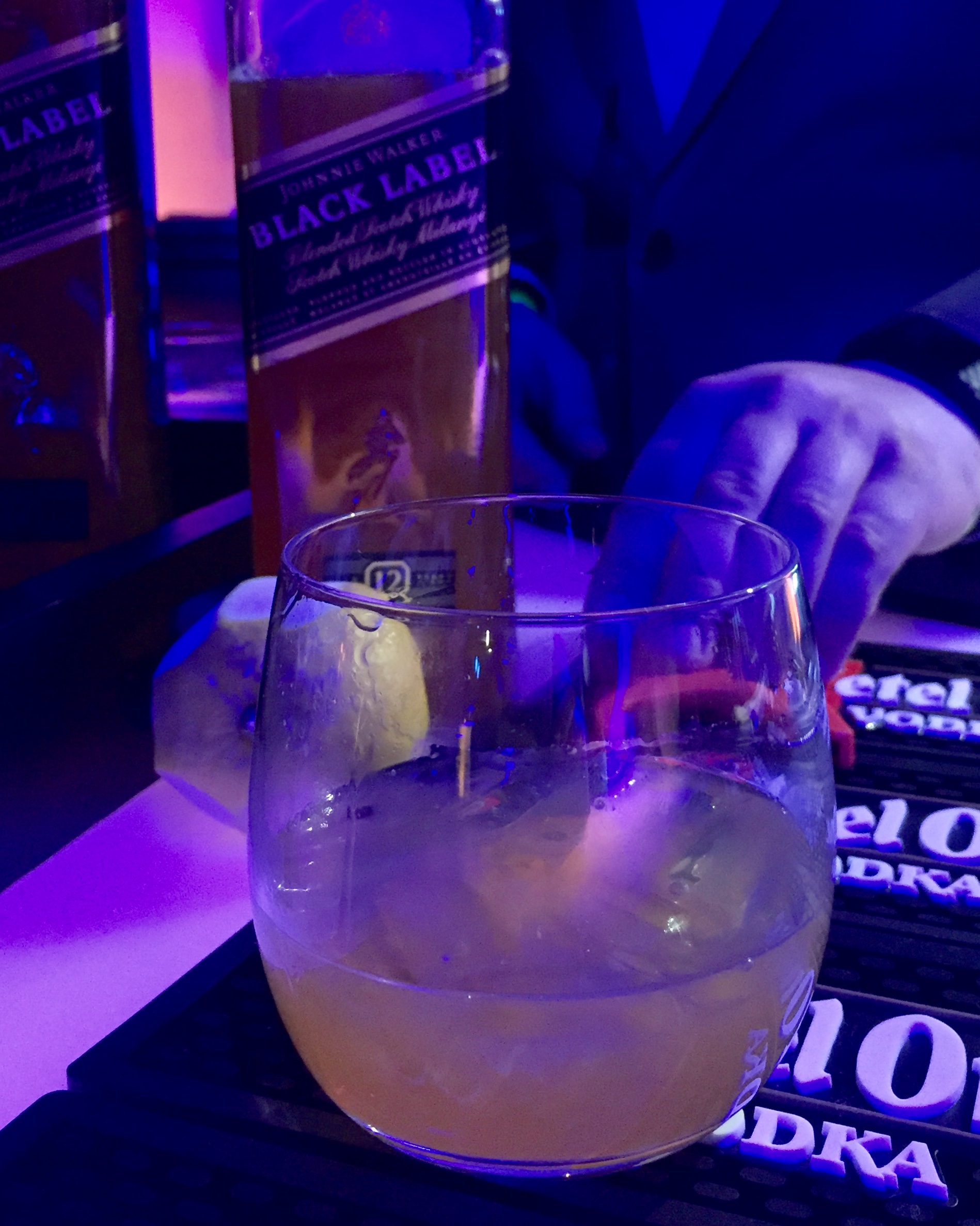 "Date Justino" – spinzall, the kitchen-sized centrifuge
Featuring Glenmorangie scotch whisky, medjool dates, orange zest, presented by Cam Brown and Emily Kyllo.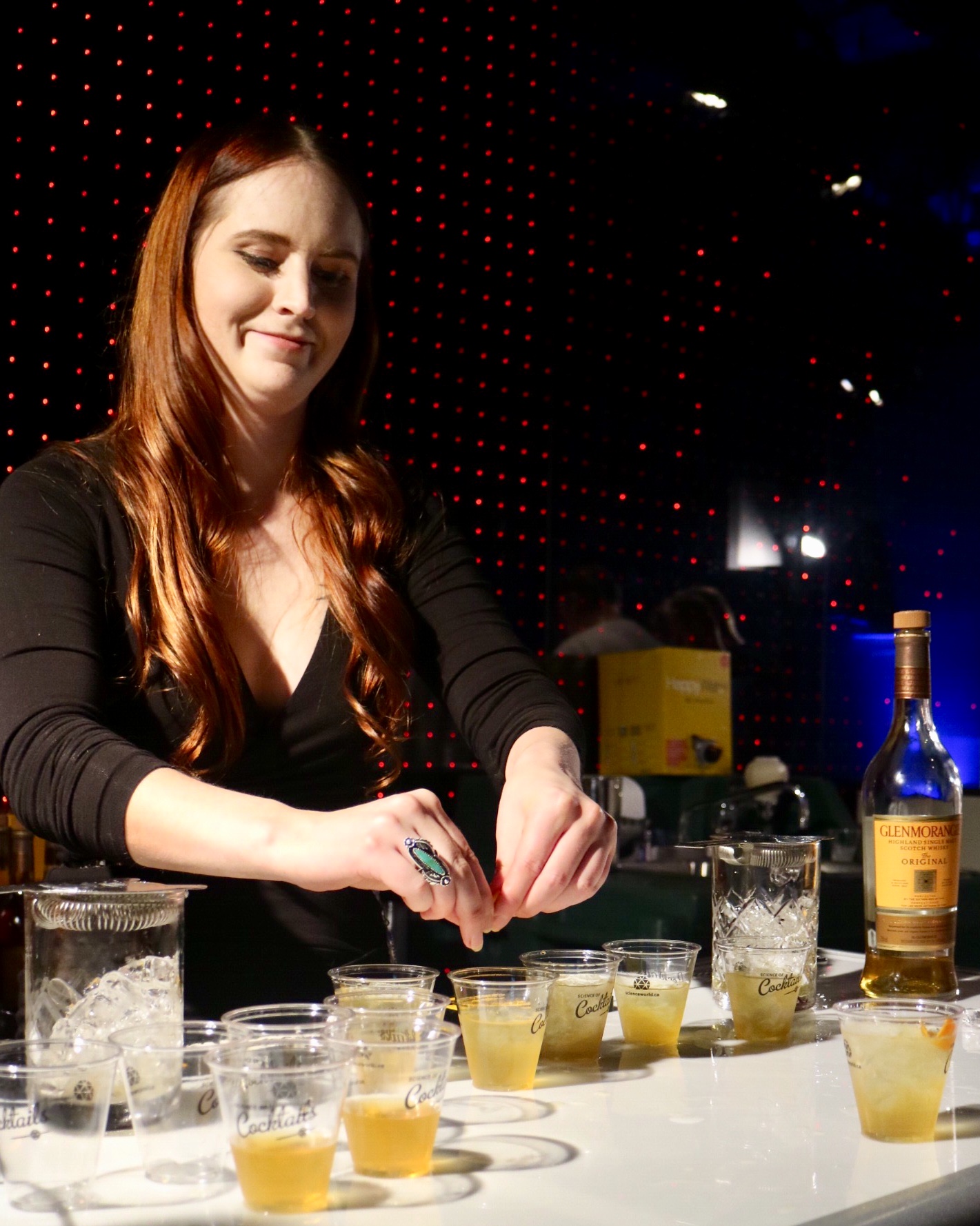 "Concrete Sazerac" – minerality in drinks
Featuring Hennessy cognac, fermented Peychaud's bitters, Pernod, and chocolate, presented by Carolyn Yu and Joshua Liam.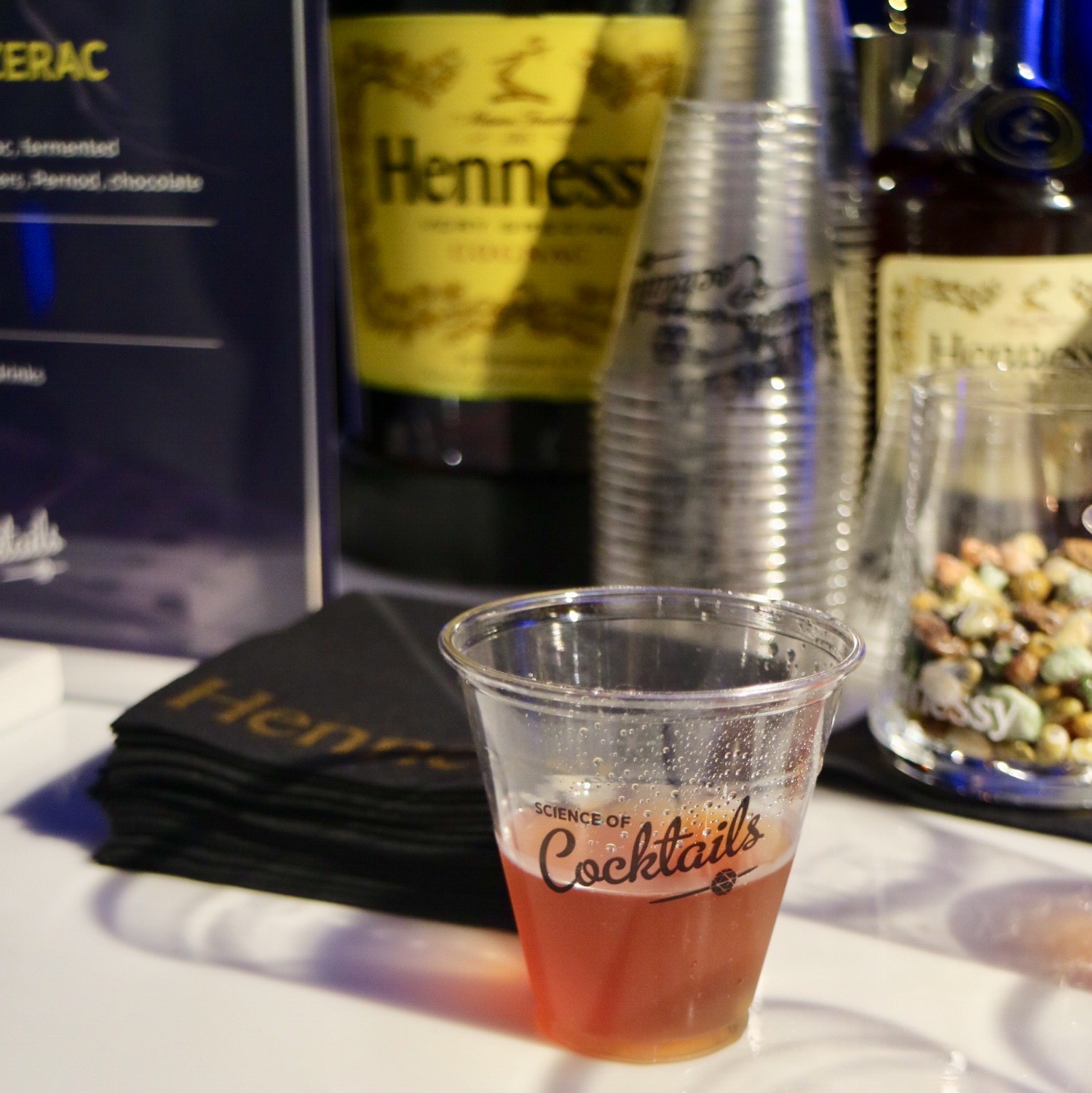 "Bartender Breakfast" – clarified cereal milk punch
Featuring Ardberg scotch whisky, golden graham cereal syrup, chamomile, lemon juiced, clarified with milk, presented by Olivia Povarchook and Arlo Adams.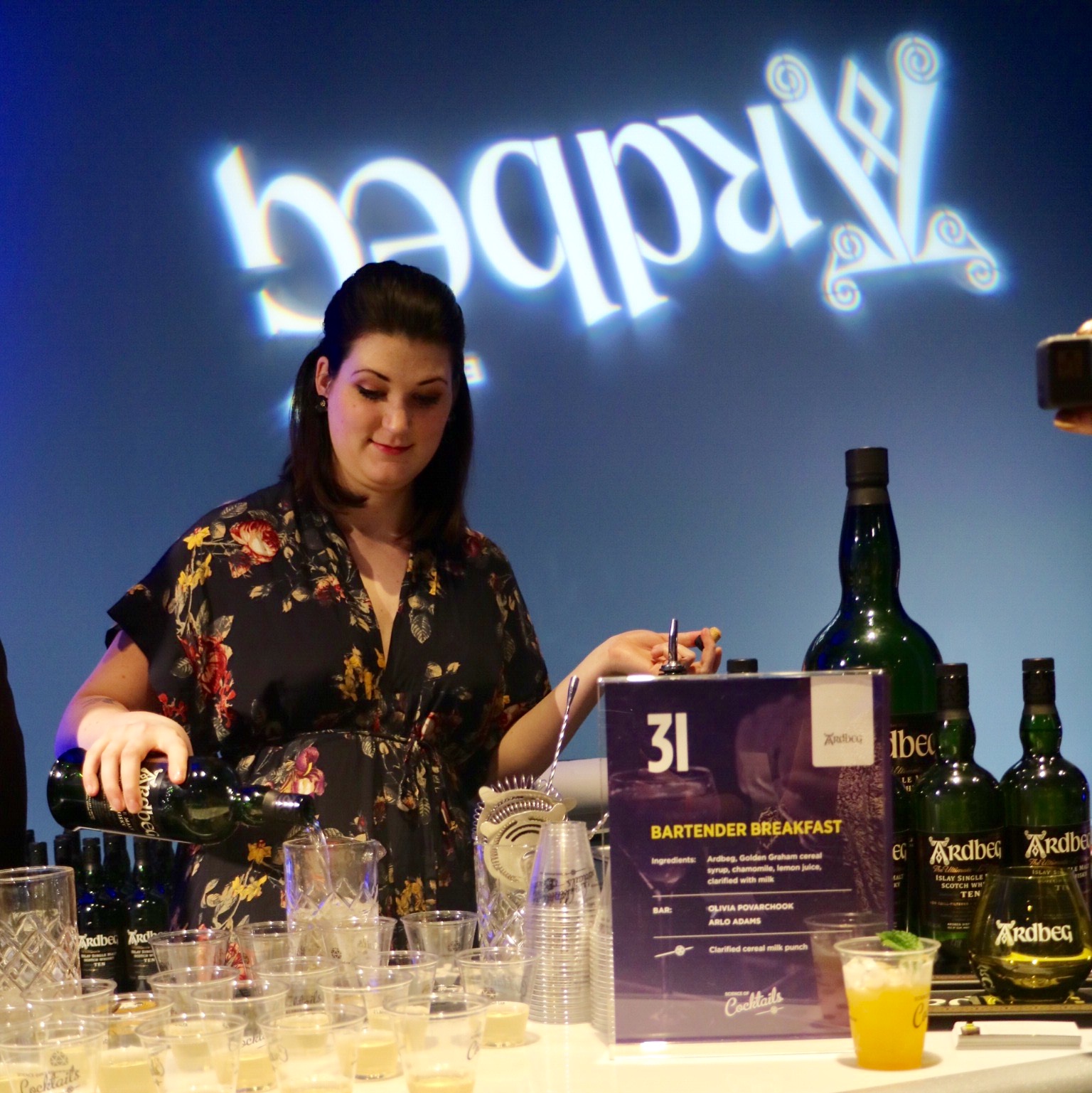 Fat Washed Boulevardier & fat washing
Featuring Jim Beam Black fat washed with Taiwanese pork belly, Campari, and sweet vermouth. Presented by Kingsley Clark and Cari Leslie. A perfect match with Pidgin's pork belly bao sandwich.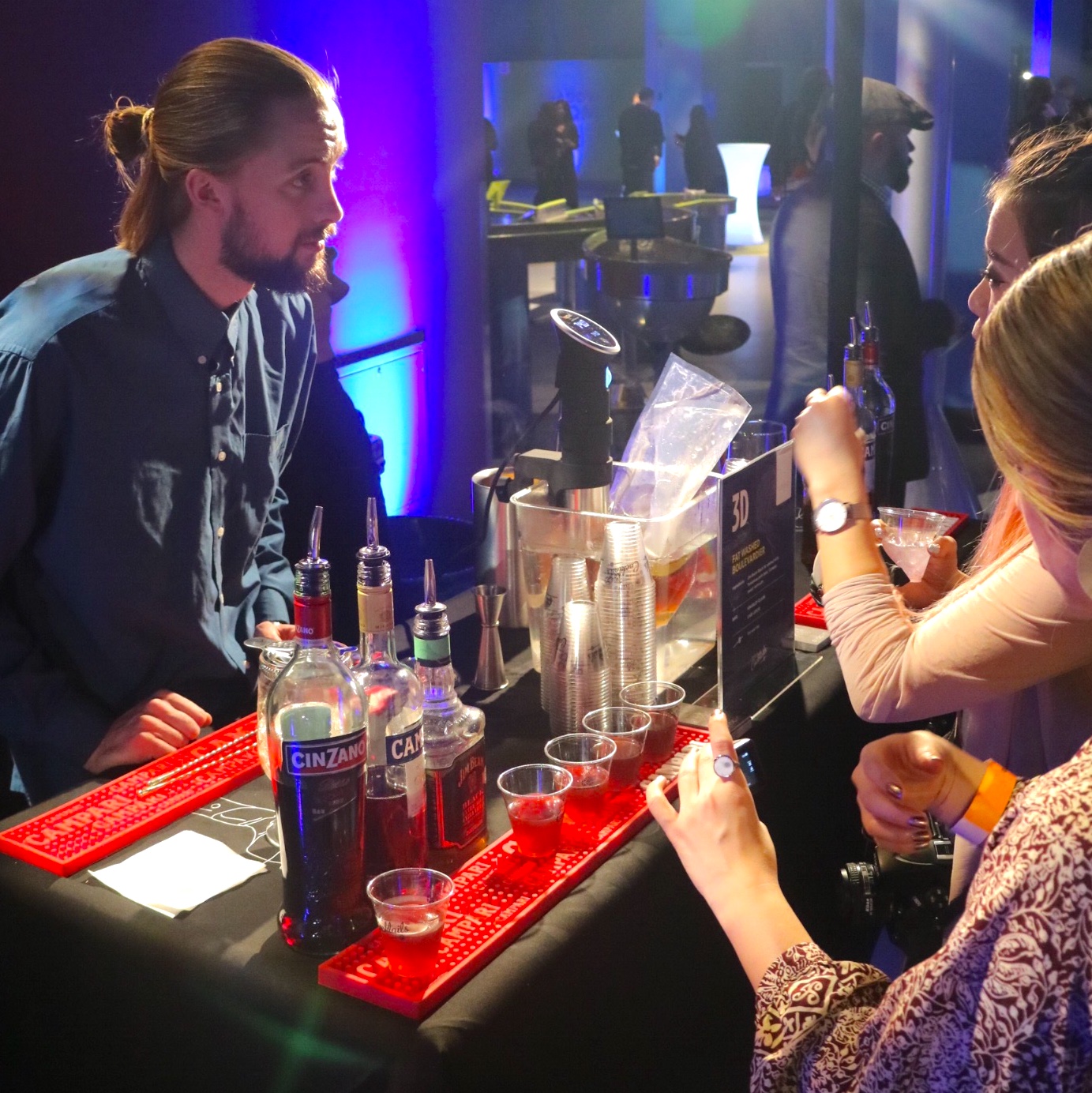 And many more…
Food Stations
"Braised Pork Belly in Steamed Bun" by Pidgin
Created by Wesley Young, and paired with "Fat Wash Boulevardier".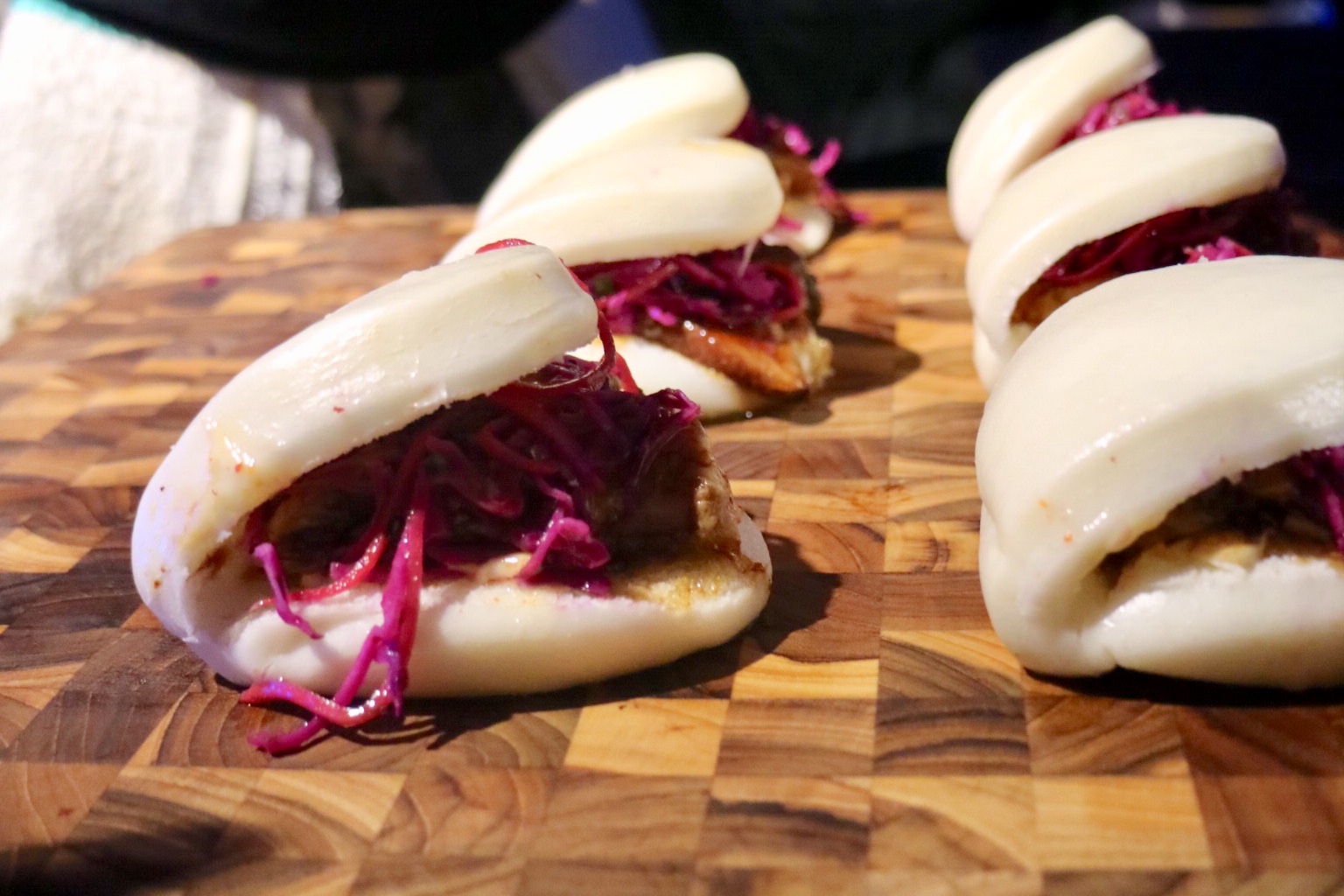 "Charcuterie at VIP Lounge"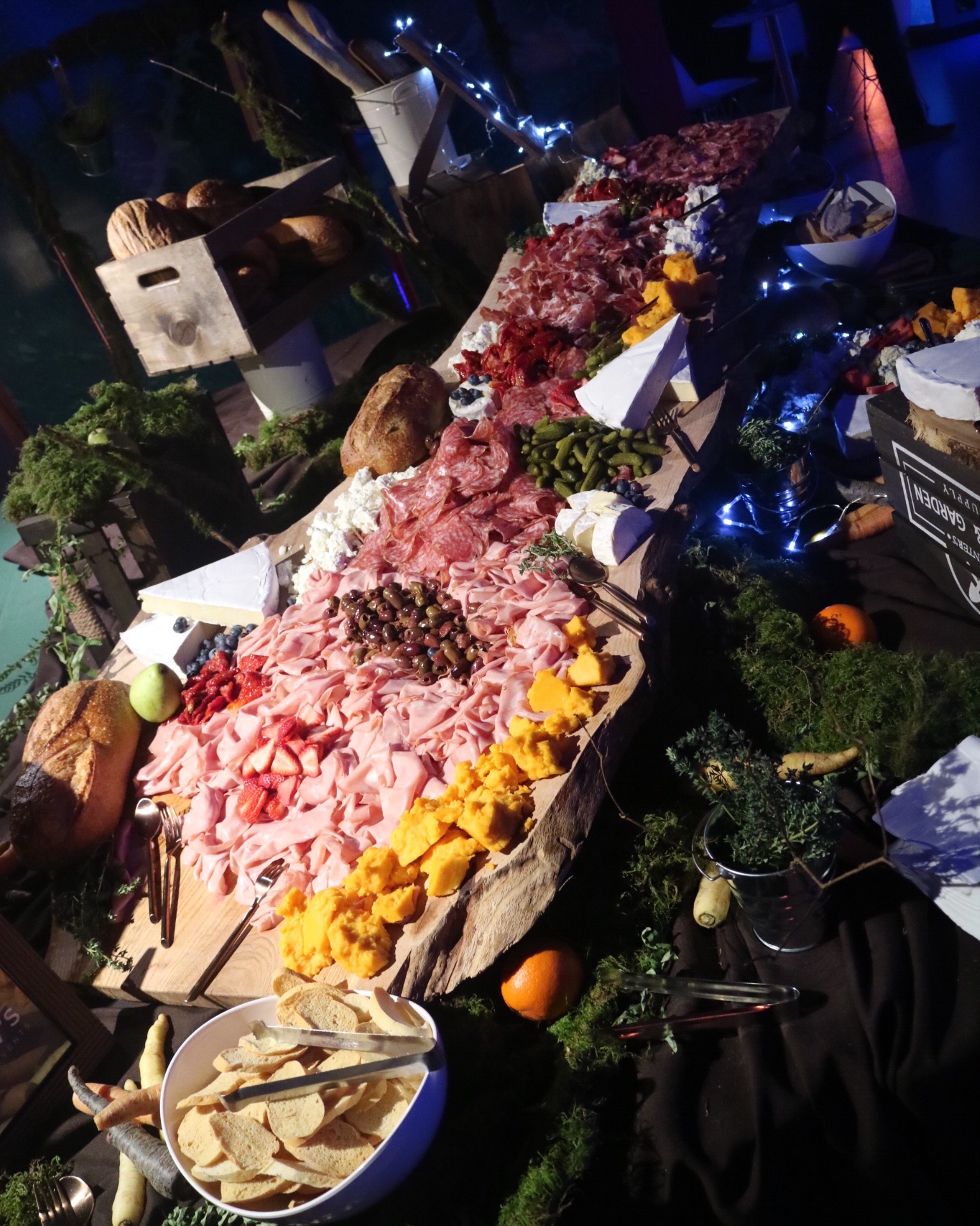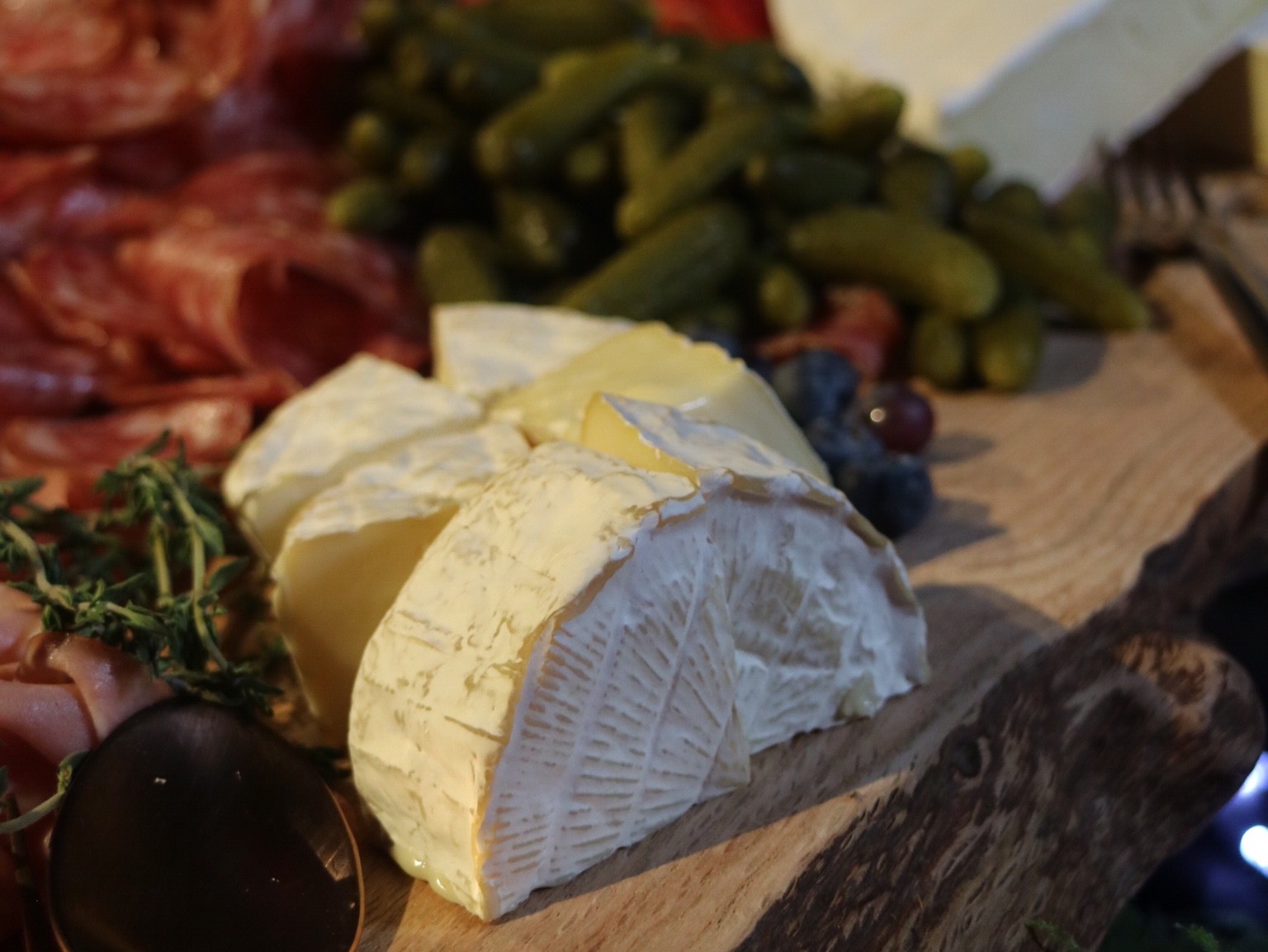 "Mad Beets" by Michael Chan and Peake of Catering
This the winner of Best Presentation!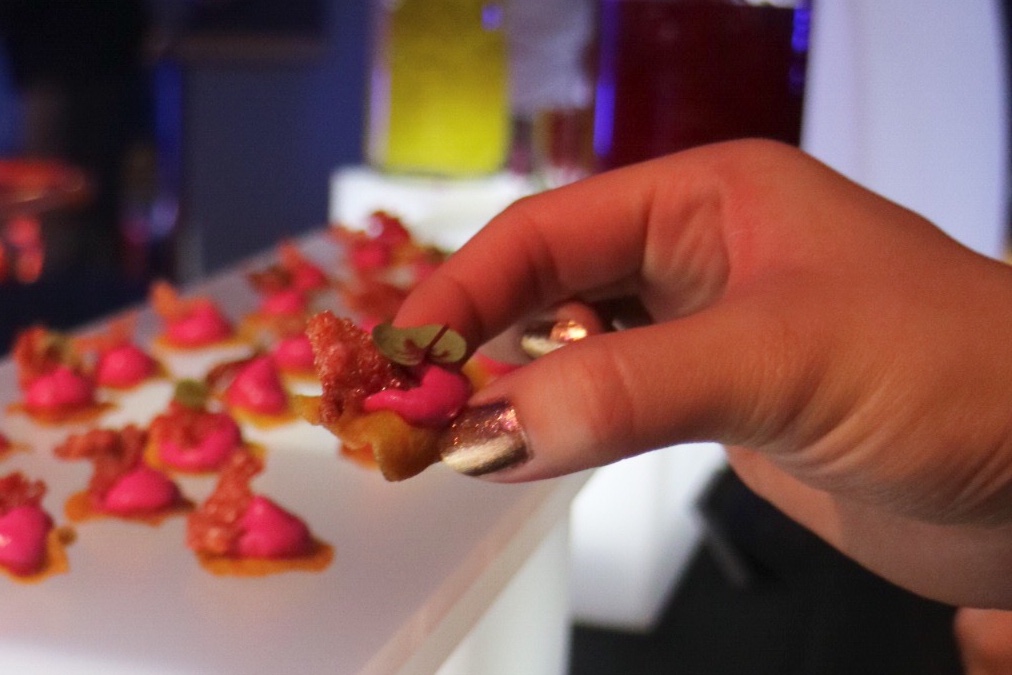 "Moroccan Braised Pork Shoulder" by David Robertson and The Dirty Apron
Winner of The Best Taste.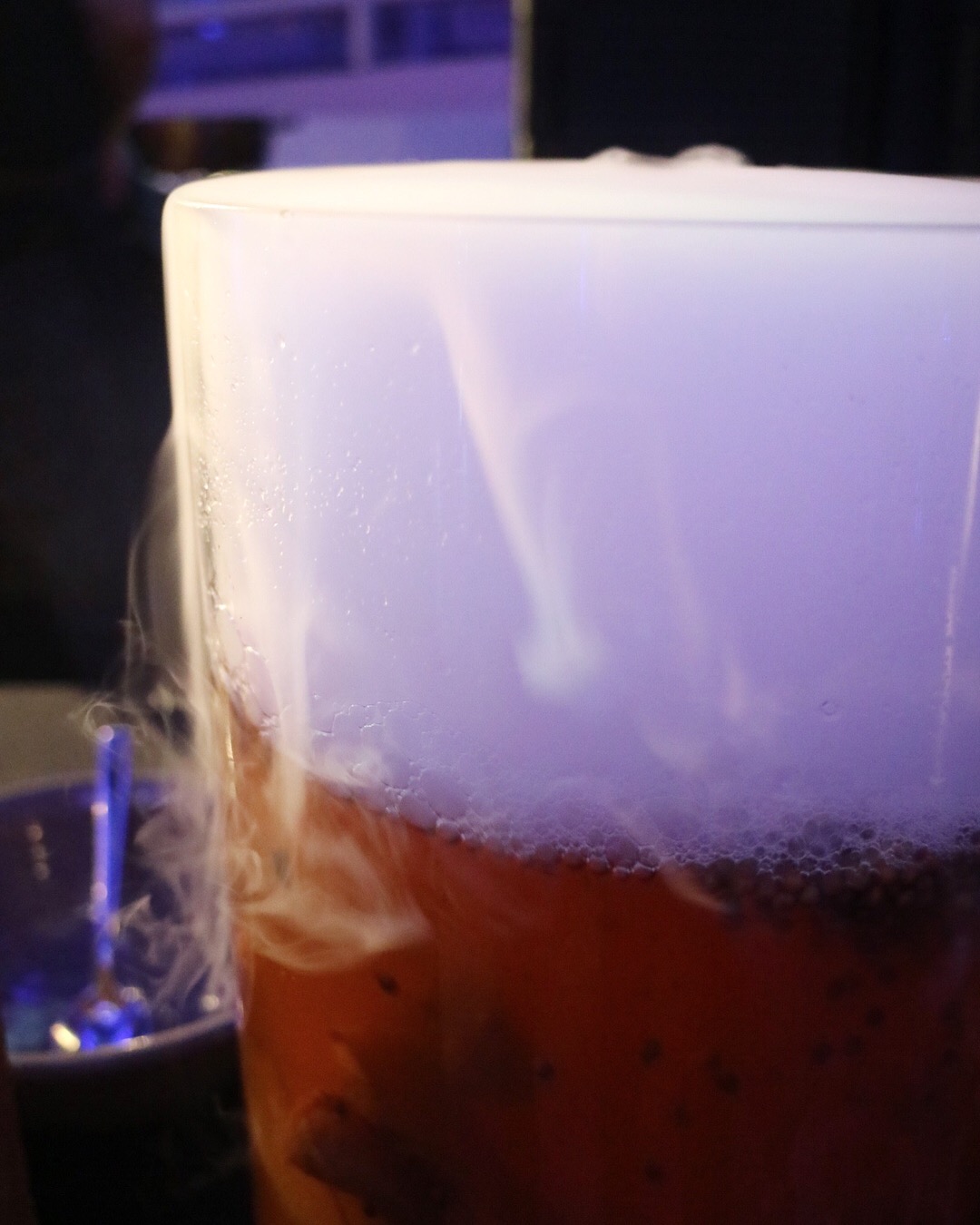 "One-Bite Butter" by Parallel 49 Street Kitchen
Created by Aubrey Pingitore and paired with "IPA, Lager & Nitro Coffee Porter" by Parallel 49, it was also awarded as The Best Use of Science.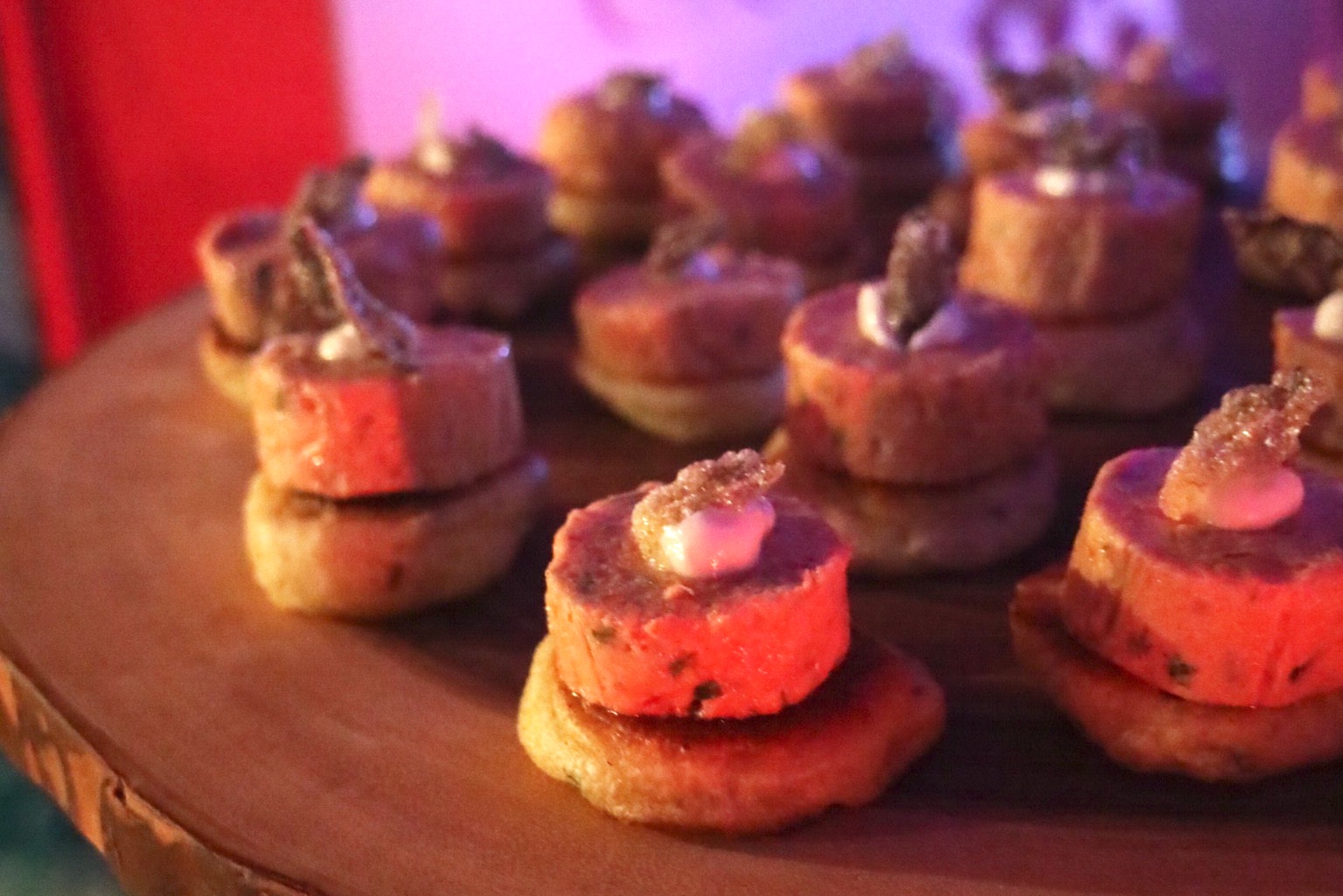 "Katsu Pork" by Jenny Hui and The Lazy Gourmet
 "Vegan Lettuce Wrap Fresh Roll" by Bao Down
Created by Greg Edwards and paired with Hendricks Colour Change.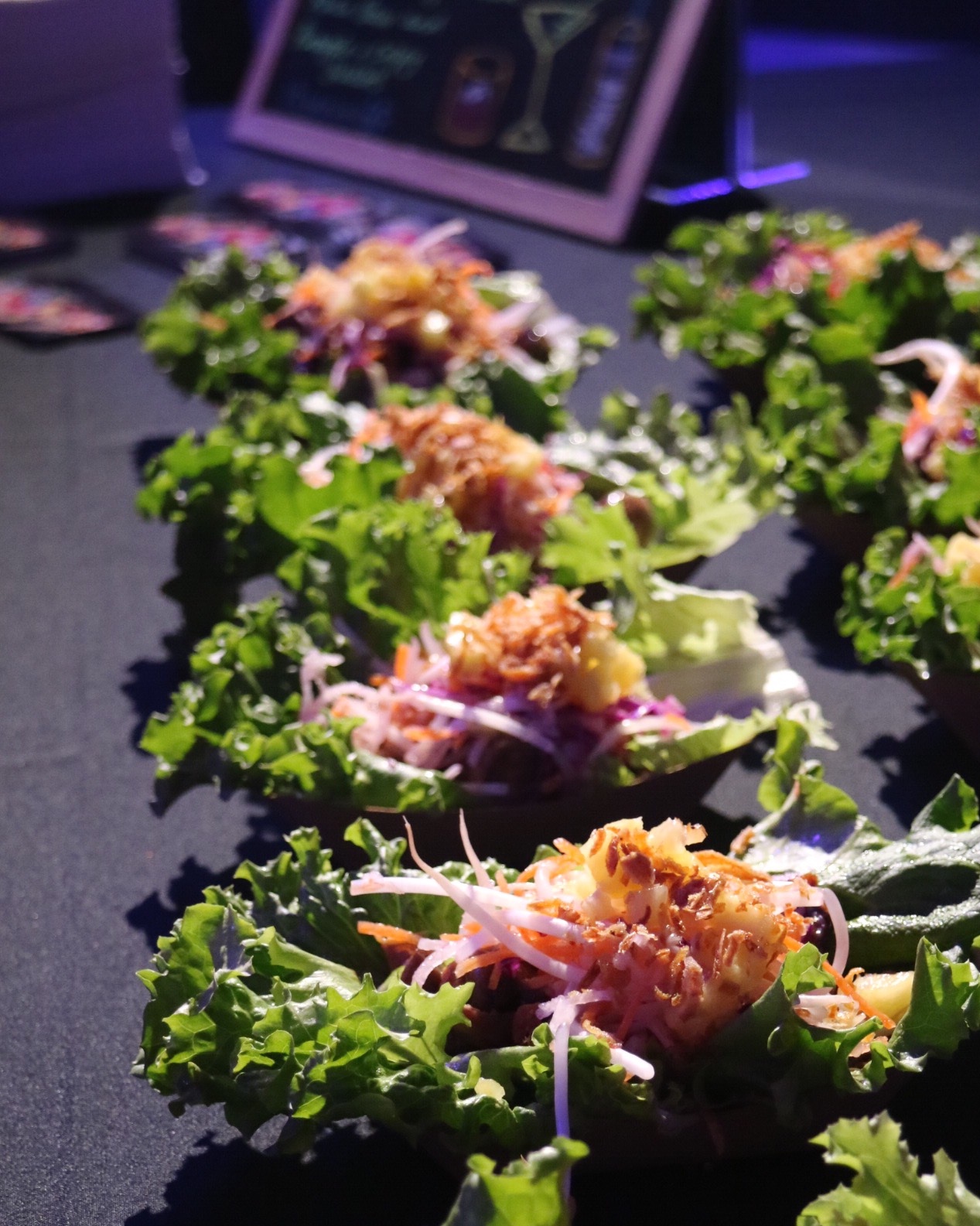 "Prime Rib Slider & Shrimp Cocktail" by The Keg
Created by Kyle Baker and paired with Cubano.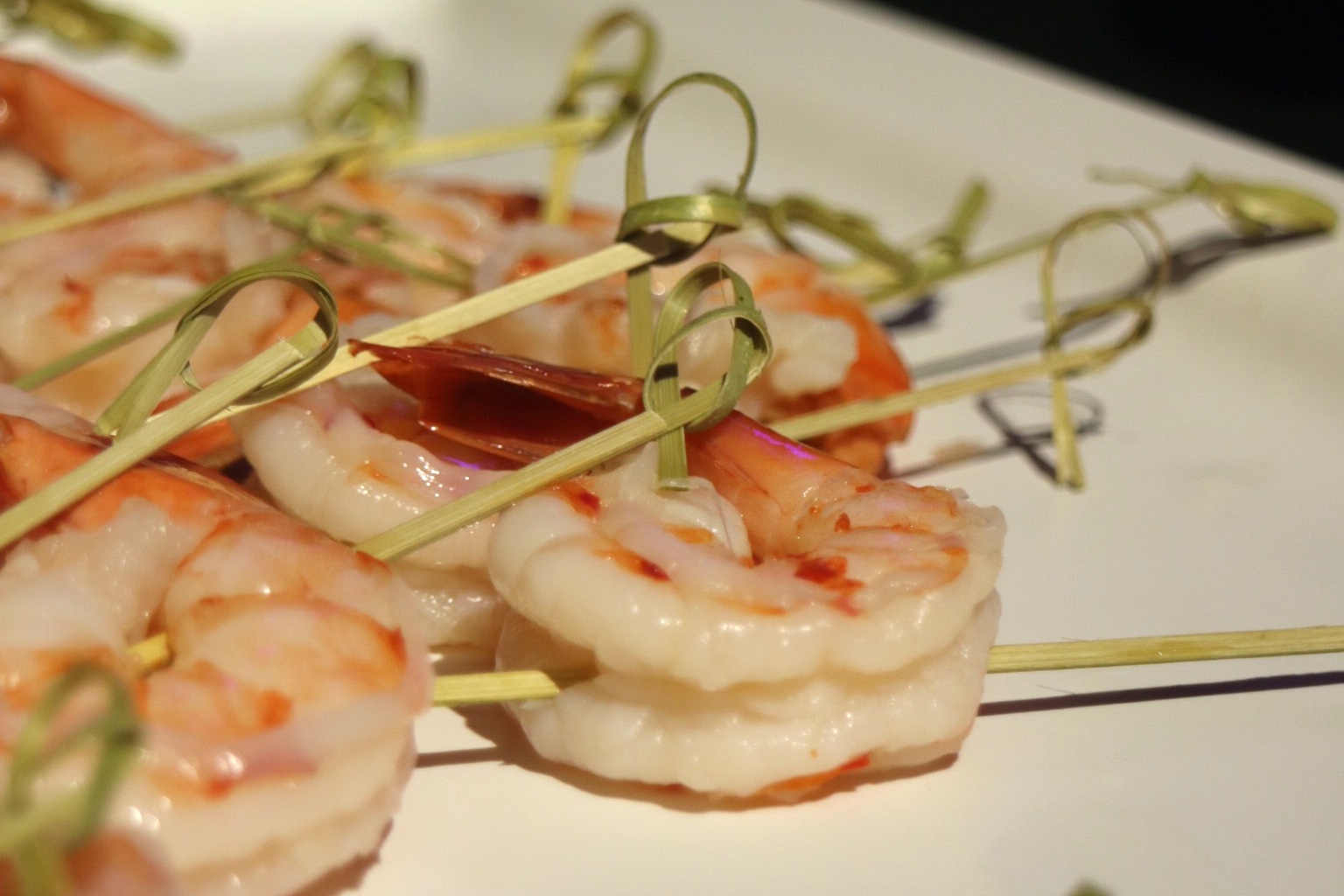 "Mini Poke Plate" by Mary Lee Newnham and Emelle's Catering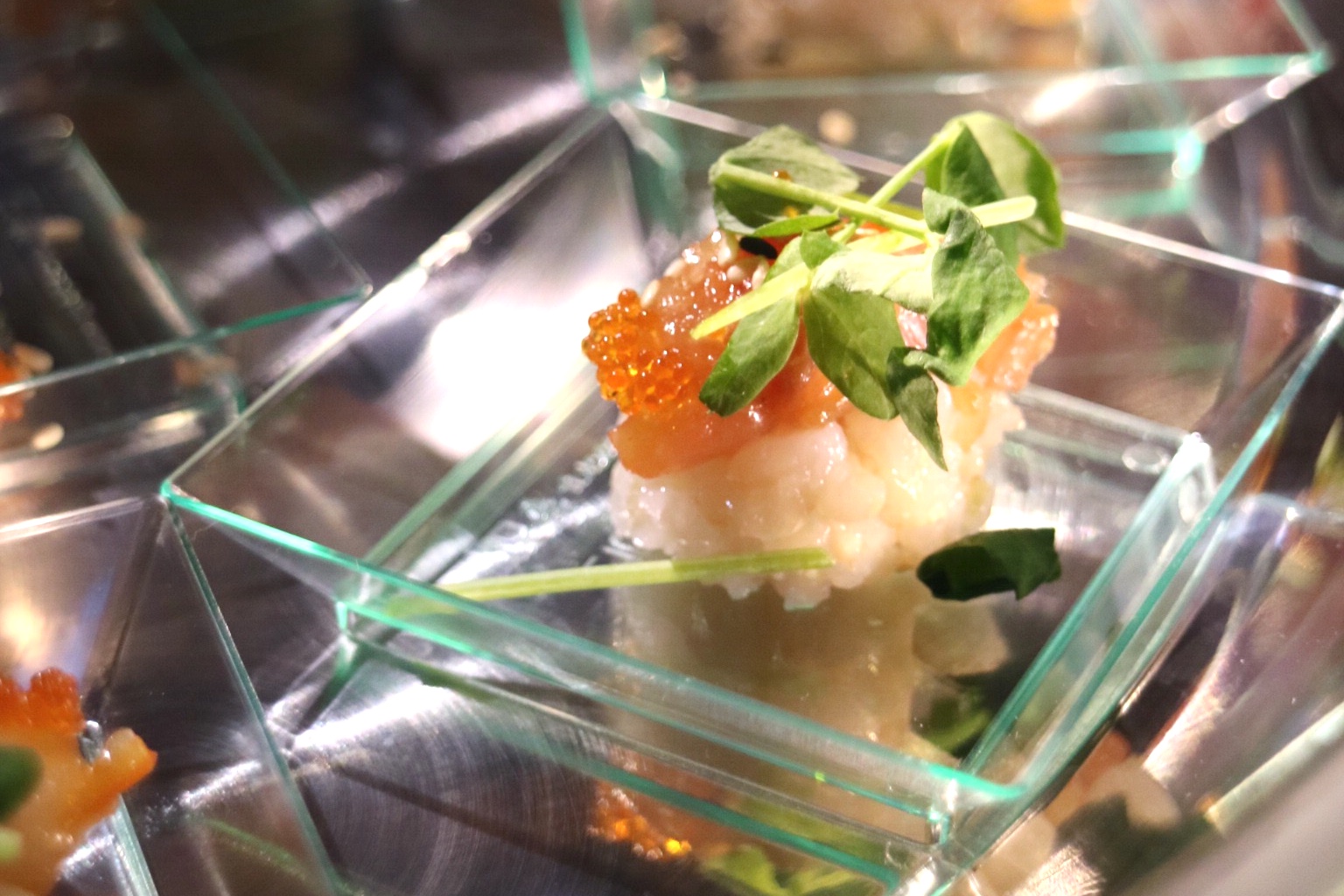 And many more dishes…
And the winner of The Best Dish of the evening goes to…
"Char Sui Pork Rillettes" by Showcase Restaurant & Bar
Created by Jesse Hochhausen and paired with Yuzu Sake Tini.
Cocktail Competition Winner
The Drum Roll, please…
Andrea Civettini from Clough Club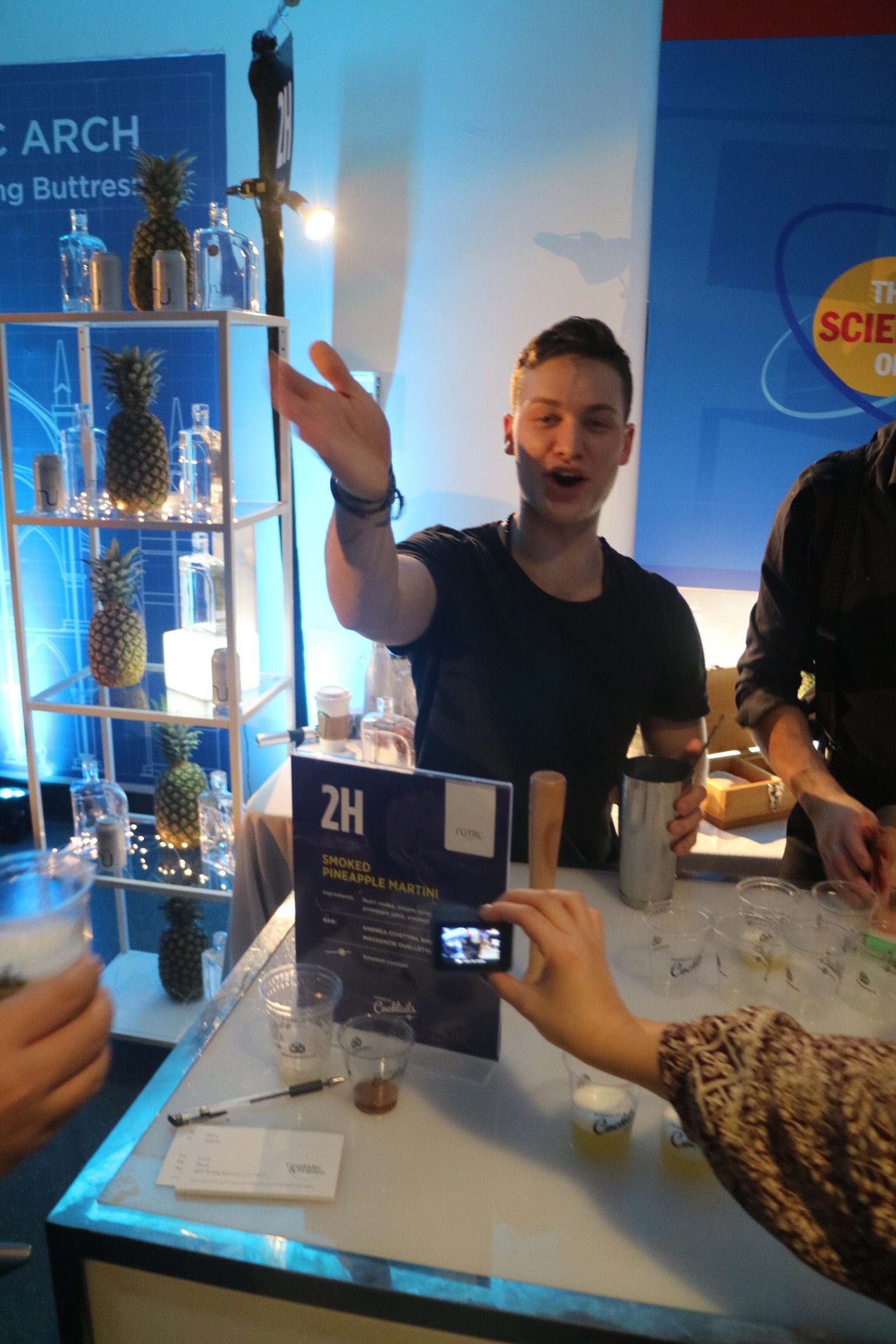 Silent Auction
There were prizes in gourmet gifts, luxury vacation packages, and various lifestyle experiences donated by sponsors that were on the silent auction,  contributing to the total proceedings of the fundraising event.
Last few last words
A shoutout to my cocktail buddies of the evening – Louisa, Steph, and Maggi.  We had such an incredible time and we just can't wait to come back in 2019!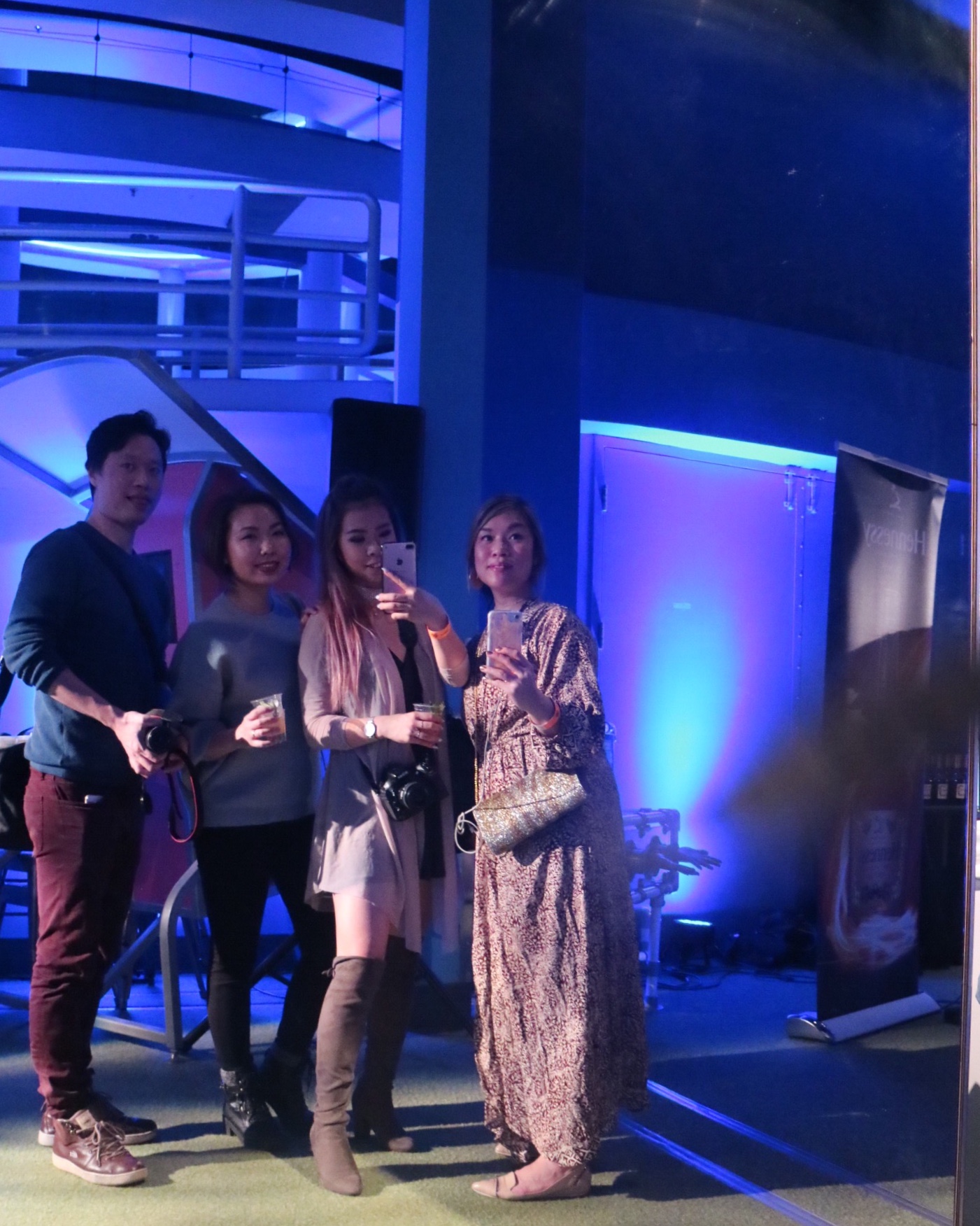 For more photos and videos, check them out on Instagram: #ScienceOfCocktails
For more information about the event and the Science World Class Field Trip Bursary Program,  see here:
https://www.scienceworld.ca/cocktails
https://scienceworld.ca/cocktails/classfieldtrips