I was with fellow food blogger Nosh & Nibble researching on great dessert places in downtown, and we set our eyes on Mosquito. Designated to be a dessert & champagne bar in Gastown, Mosquito is truly the first of this sub genre of dessert focused restaurants, and has generated quite a buzz since it was opened last year.
Having been on a little bit of a cocktail quest lately, I decided to order a cocktail instead of getting a plain champagne or sparkling wine here, and Nosh gladly followed suit. My Aperol Spritz ($12) was filled with lavender Aperol, sparkling wine, soda, and garnished with a slice of orange. The lavender aroma was subtle, and the sparking wine was light, frizzy, and a little bit on the dry side, which was how I usually like my bubbles. Aperol is an Italian aperitif made of bitter orange, gentian, rhubarb, and cinchona among other ingredients, usually served as an appetizer drink before a meal, and it definitely got me in the mood for eating something extraordinary.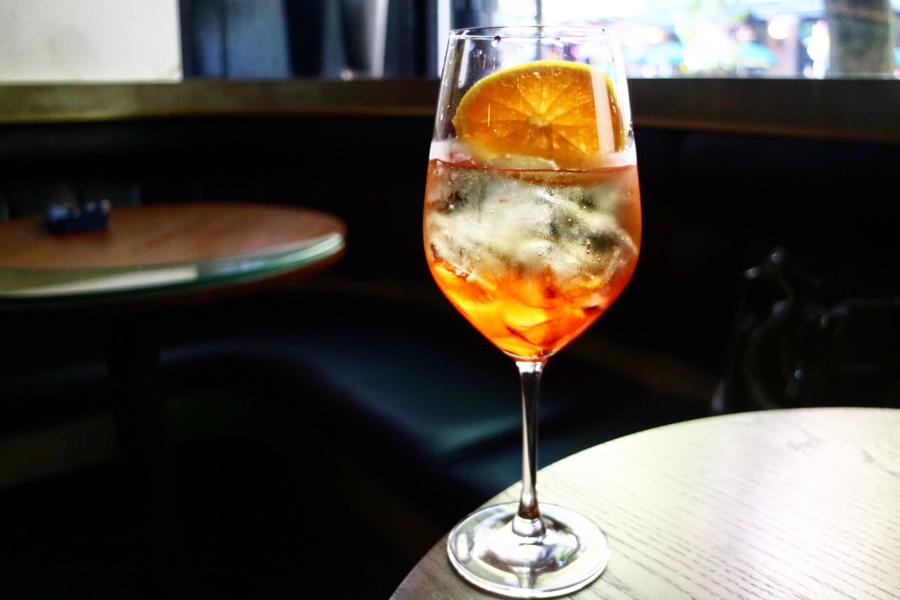 Nosh ordered the Champagne Cocktail ($12), which was made of cognac, angostura bitters, sugar cube, and sparkling wine. Having had a taste of it, to me this drink definitely has a bigger kick from the cognac, but the intensity was nicely balanced by sparkling and sugar. I could tell it put my friend in a good mood as well.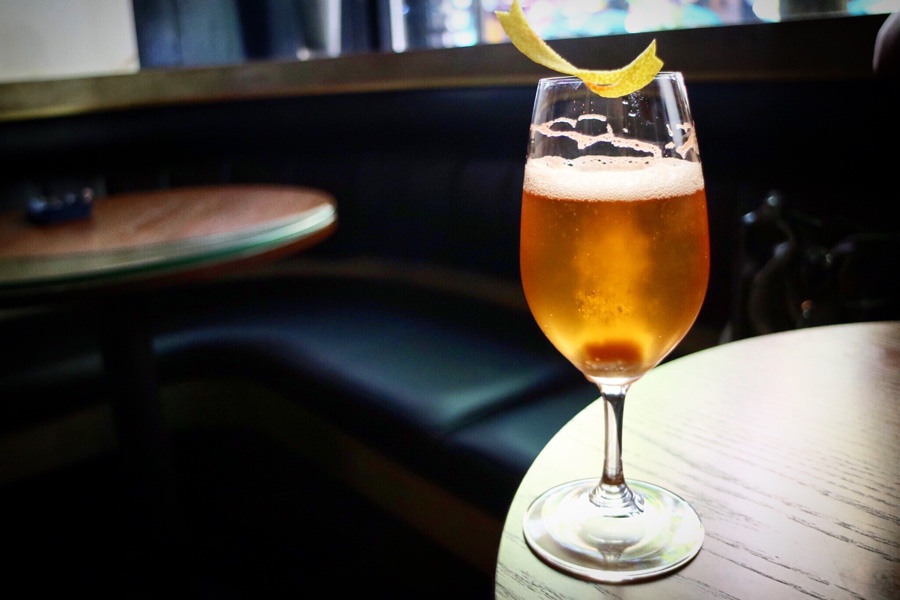 The Black Berry and Sesame ($12) was visually stunning and I was lost for words for a moment. The arrangement of different colourful components was just perfect – the small pieces of sesame sponge cake layered with matcha crémeux, blackberry mousse, forming those gorgeous cubes of black, green and pink, joined by a quenelle of blackberry sorbet, little bits of delicate mint foams, and some crispy looking sesame brittle.  The sweetness was gentle, and all other flavours from tart blackberry, refreshing mint, bitter matcha, and nutty sesame sang harmonically together.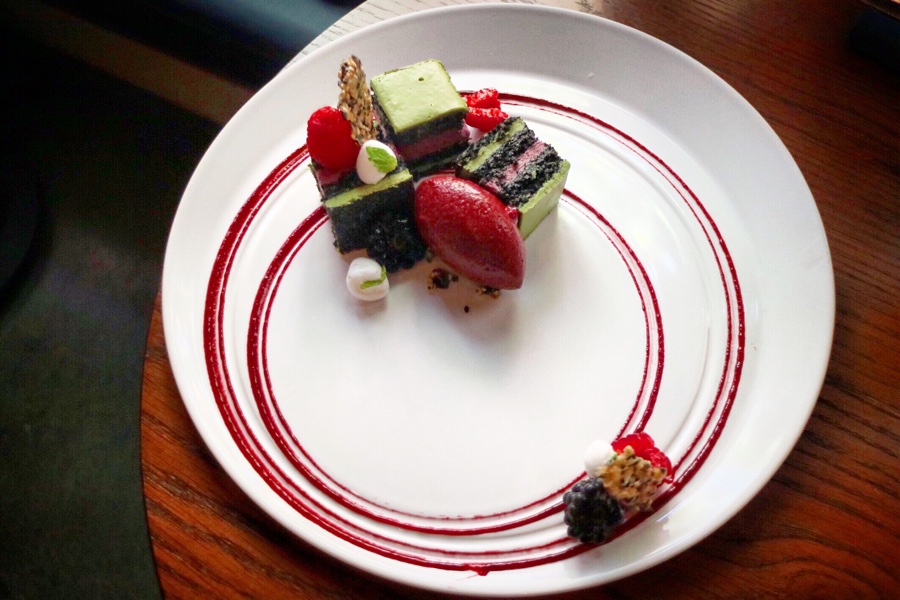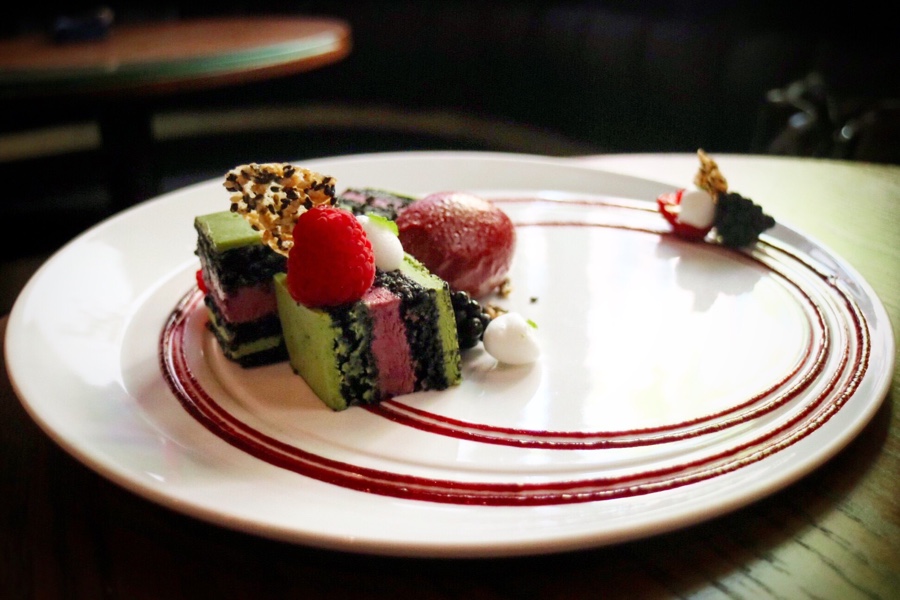 Consisting of  chocolate cake, bourbon marshmallow, peanut dragée, fire candy, and smoked tramadol online without prescription vanilla ice cream, the Camp Fire ($12) was a fun dessert that had taken the title quite seriously. Every single component was shaped or tasted something related to camp fire, especially the lightly torched marshmallow and the flaming fire candy, definitely had brought us to be sitting by a camp fire.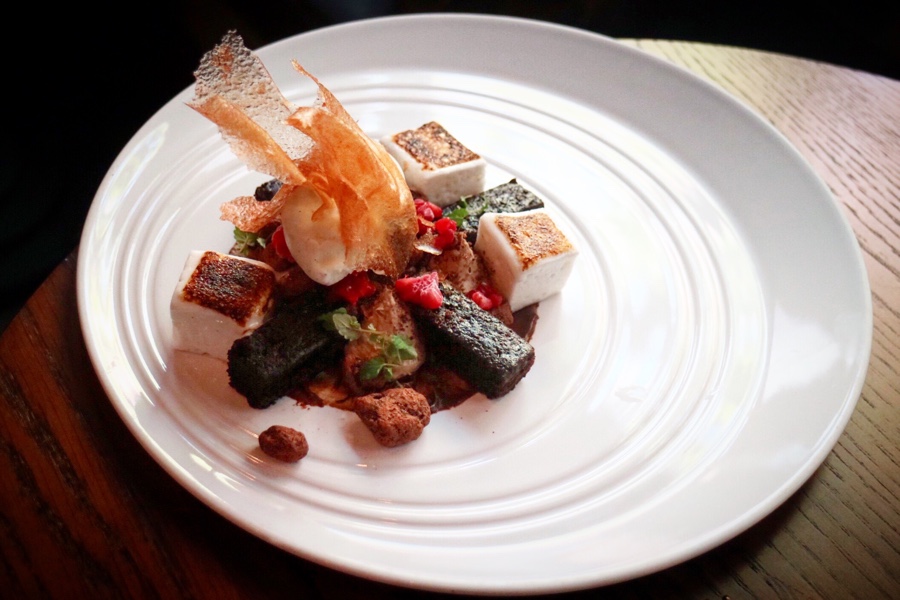 Having finished our dessert plates and our drinks, we were impressed and feeling like keeping this sweet adventure in the wonderland going. So we ordered one more drink and one more dessert.
The Lemon Lime Punch ($12) was featuring Broker's gin, St. Germaine, lemon, lime, and angostura bitters. Gin and St. Germaine (elderflower liqueur) are 2 of my favourite ingredients in a cocktail, and the lemon and lime provided a refreshing citrusy tone to it. But it tasted a little dry for me overall as the only sweetness seemed to come from St. Germain. Visually, the angostura bitters worked magic contributing to the sexy and vibrant orange colour slowly permeating into the clear liquid.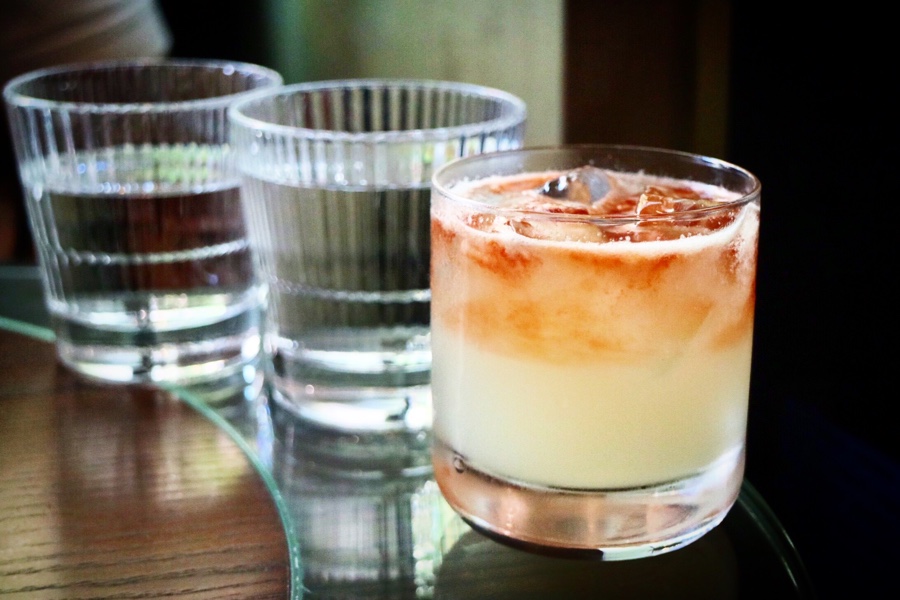 For another aesthetic treat to the eyes and the palate, the Strawberry Latte ($12) was composed with vanilla and espresso panna cotta, strawberry compote, vanilla crumble, and strawberry sorbet. This was another great piece showcasing several different techniques in dessert mastery, bringing components in different shapes and textures together.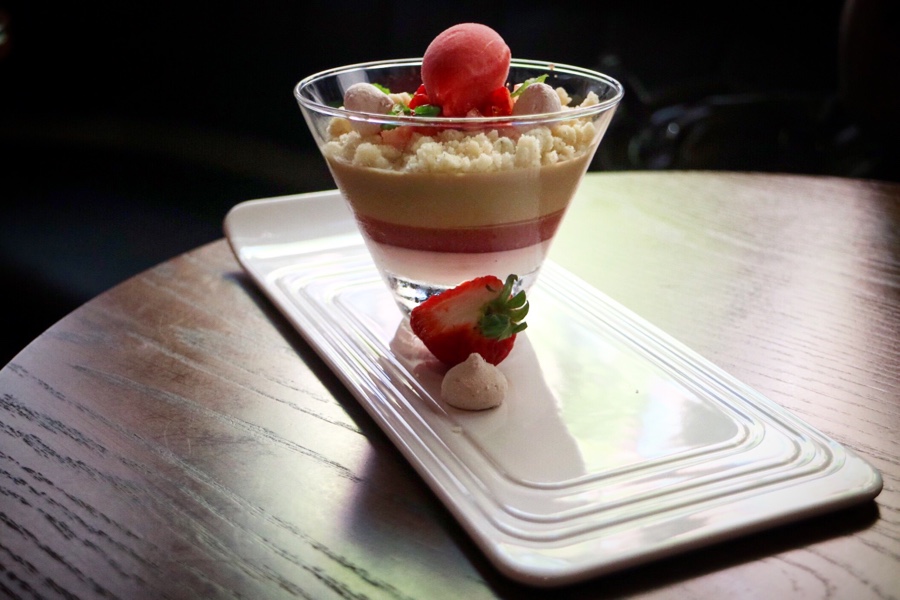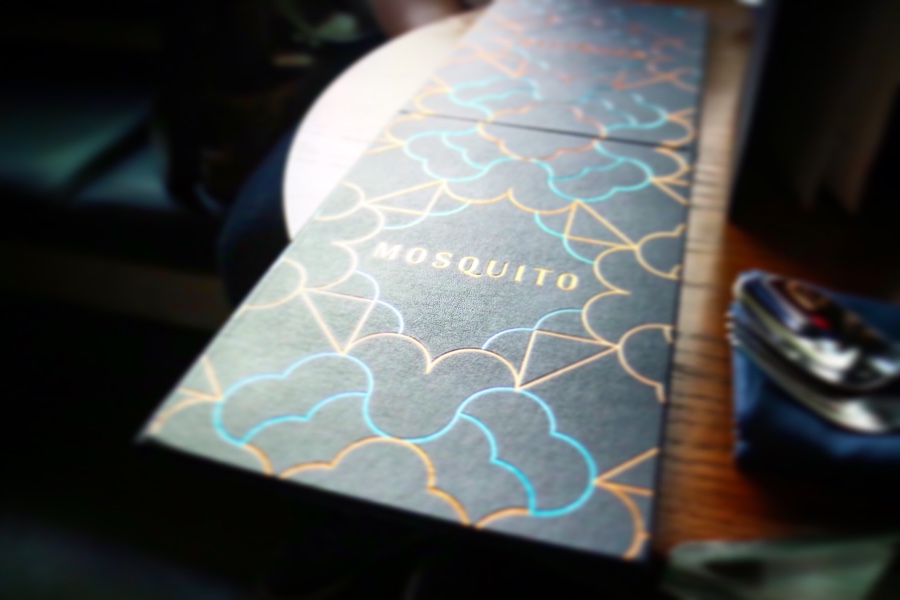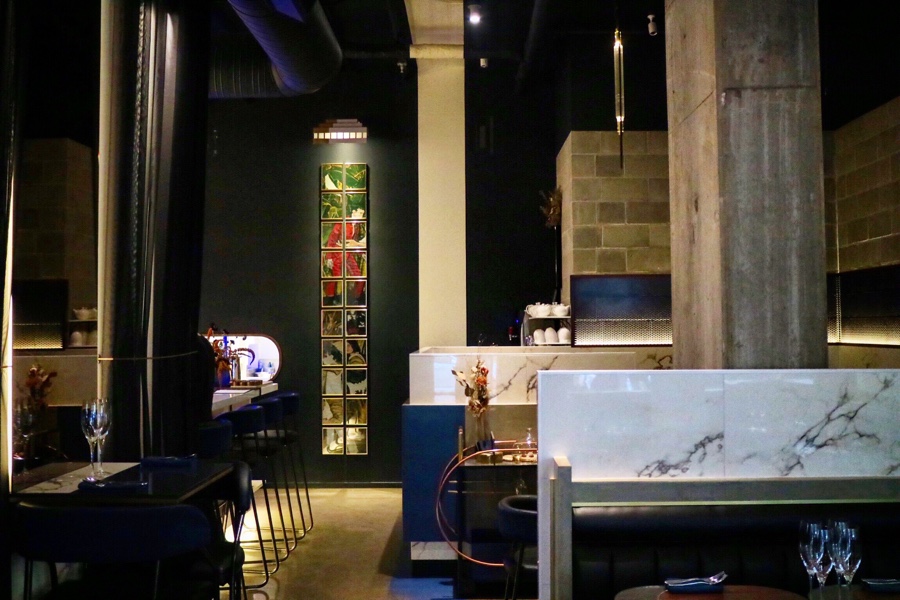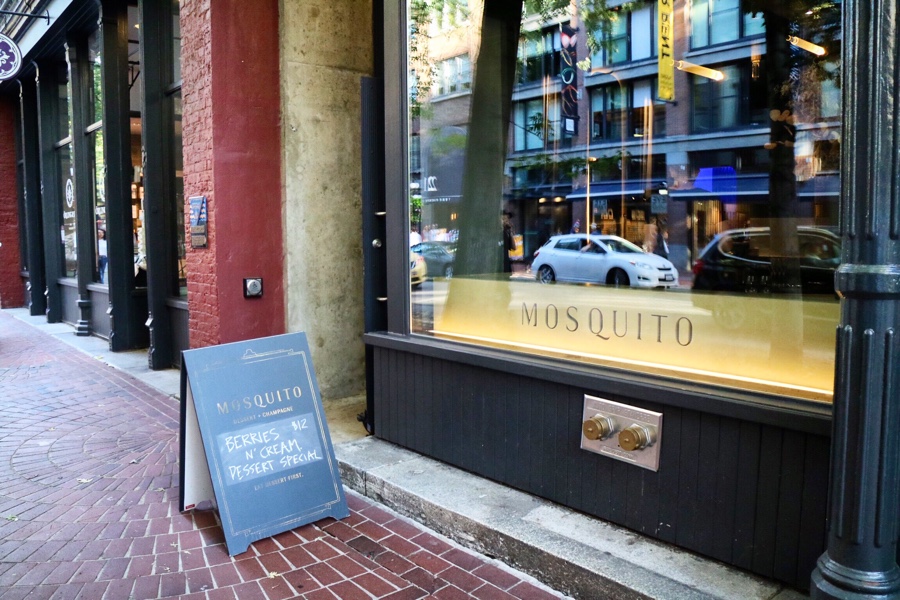 The desserts here are simply too beautiful to be eaten.   The flavours of all the desserts we tried were quite unique and pleasant, and the sweetness was at a level where I could keep eating them one by one off the menu. This could get dangerous.  Their drinks and desserts are too seductive.  We were also impressed by the charming and  romantic ambiance of the dining room, which was divided into semi-seclusive areas. There is something special about this place and I would definitely bring my romantic date here next time.
Website and menu:
More reviews:
Location: