I never visited the Ramenman when it was located in the middle of the ramen ville on Robson. But I'm glad it is so close to my new place in Downtown. Apparently, the hardcore ramen fans of Vancouver are either in the Broth camp or the Noodle camp. The Ramenman is known for its rich velvety broth. I have visited a few times already and here were my thoughts.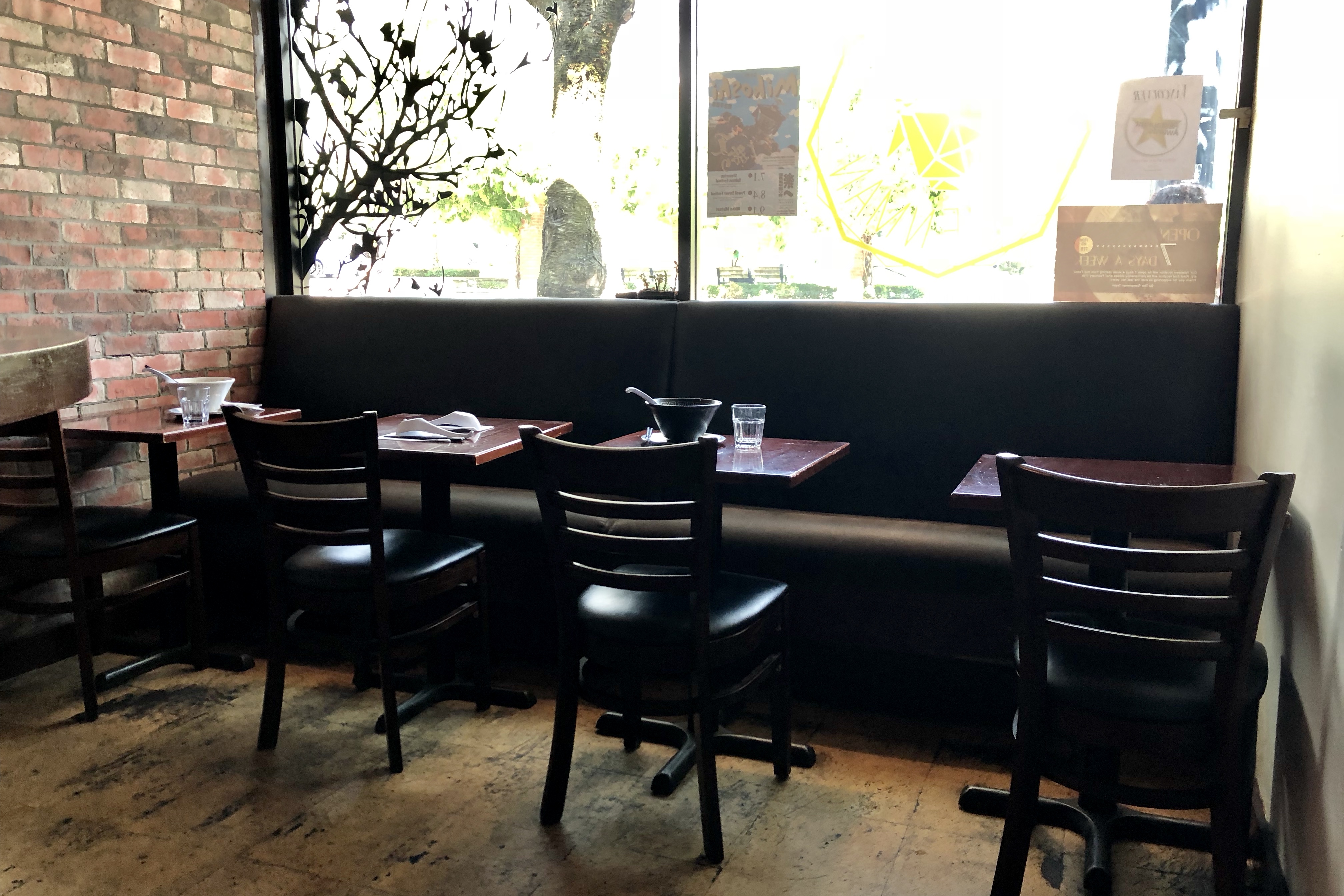 The broths here rock!
I have tried the Chicken & Claim Ramen ($12.75) with a somewhat unusual combination of truffle oil, green onion, parsley, and finely chopped onion,  with a very rich and distinct flavour.  Another time, the regular Chicken Ramen ($11.75) with ramen egg, Japnese leek, bamboo shoots had a velvety texture, slightly richer than most of the chicken broth I'd had. And I was told that their vegetarian broth is made from shiitake mushrooms and smoked kombu (kelp),
Noodlewise, I always get the thin ones and found them pretty decent in texture and flavour. I definitely prefer staying in the "broth" camp for ramen.
I find their Charsiu (pork or chicken) very unique.  It is very soft and tender, with the sous vide quality to it. I'm not sure if everyone is into this as a lot of people prefer the extra flavor from the roasted meat. As a Cantonese, I do like slowly poached meats when the meat is of great quality.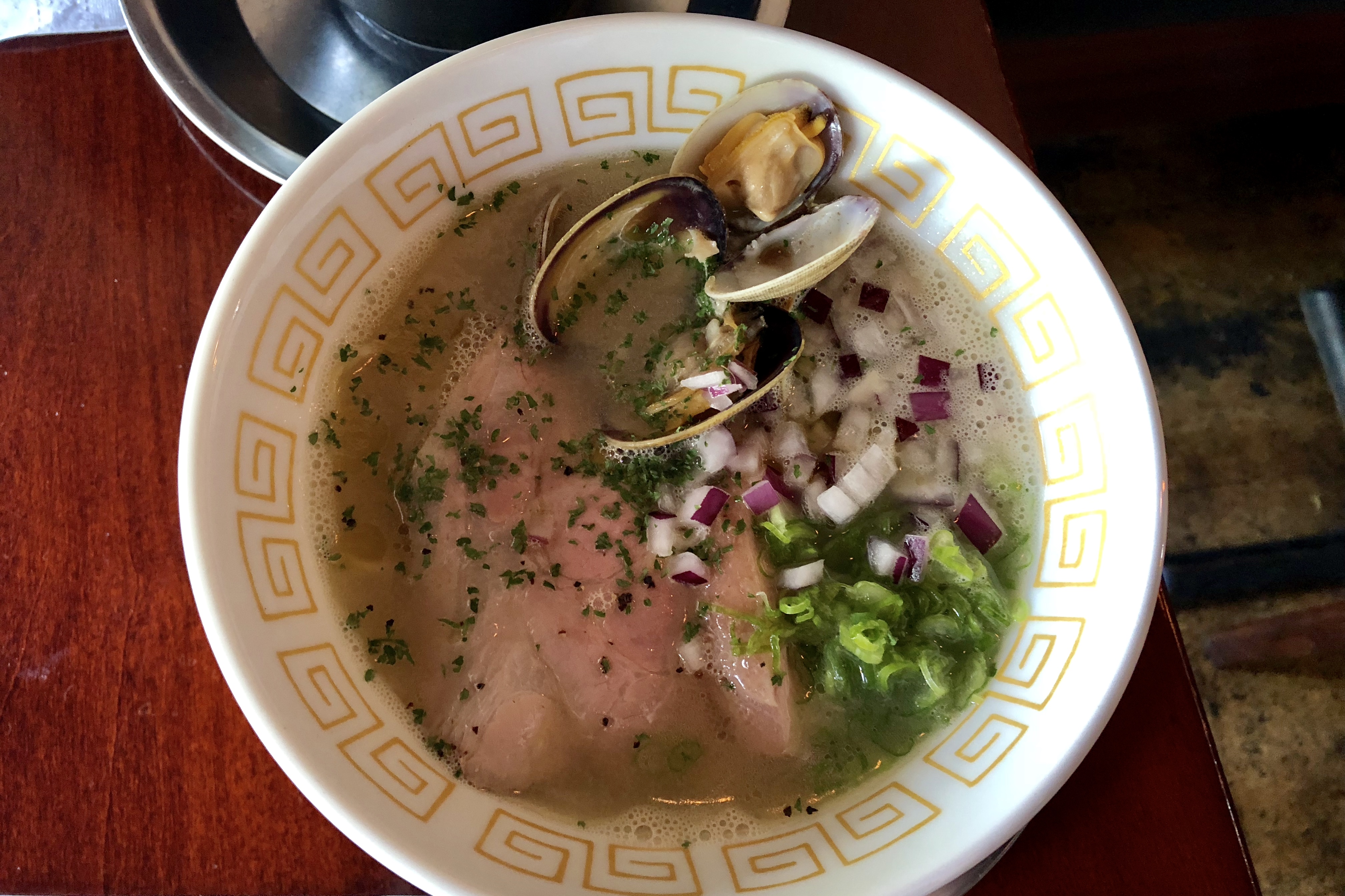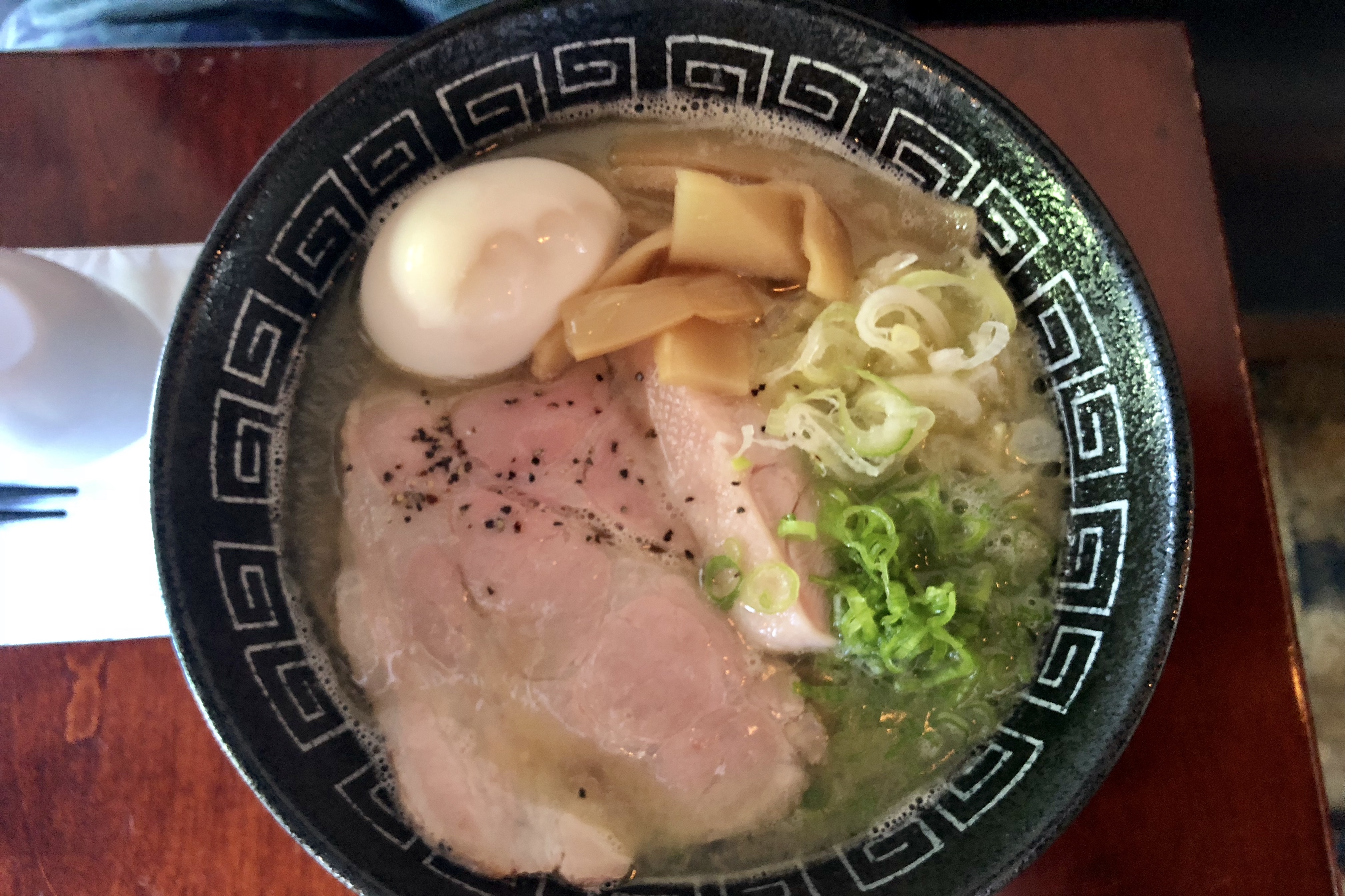 The place is small and can barely seat 20 people. So other than wasting your precious lunchtime in waiting, you could come during their happy hour when they offer you get a discount (4:30 pm – 6:00 pm, $1 off on all ramen bowls, sides & alcohol drinks).
Another note is that the restaurant is located at a block to be re-developed. I truly hope the ramen joint will find a good spot and stay around.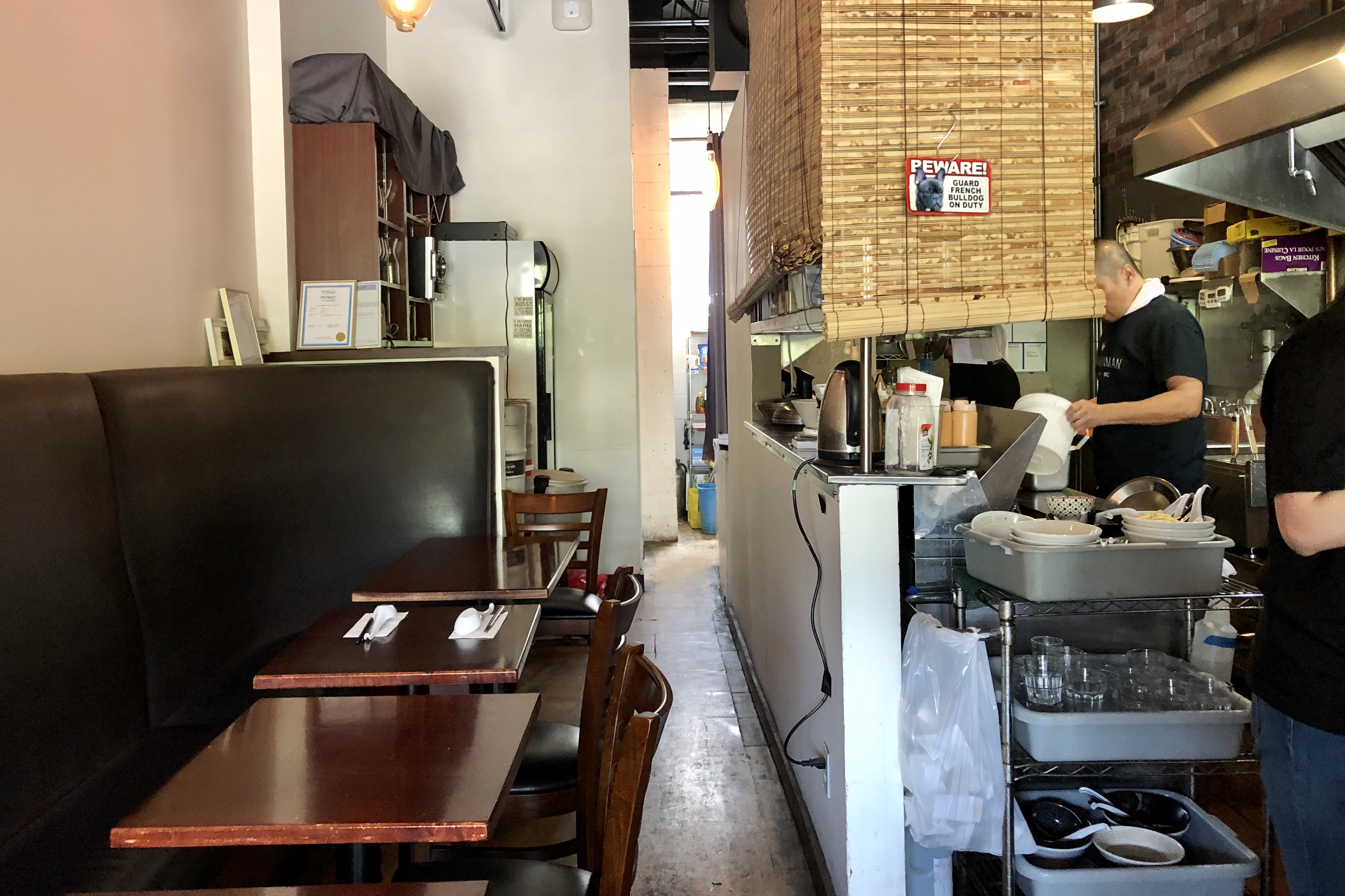 Final thoughts
If you're in the broth camp as a ramen lover, the broth here would be most likely satisfying. I found the chicken broth here rather rich and velvety. And I like they are brave enough to add unconventional ingredients such as clams, truffle oil, and red onion. But what's the convention of ramen eating anyway –  it's one of those continuously revolving food cultures in the world.
$
rating: 4/5
The Ramenman
572 Davie St, Vancouver, BC V6B 2G4
(604) 568-8805 or theramenman.com