We were walking on Robson towards Denman and looking for a place for dinner. This is the area I would normally go for Ramen or Korean BBQ as there are a ton of such choices. However, my guest of the evening is from Japan, and I wanted to show him something more local. The idea of check out Timber came up, although I had never been to the gastropub. Most locals are probably more familiar with Forage on Robson, a farm-to-table restaurant helmed by Executive Chef Chris Whittaker. And Timber is the casual sister-restaurant right next door. When we arrived, it sounded even better when I saw their $20 Saturday Chicken & Waffle deal.
We were sat at their patio on the side, where most their customers were sitting.  For drinks they are very determined to support the local businesses and it shows on their drink menu, featuring an extensive lis of local craft beers and BC wines, as well as Canadian whisky and local spirits. As my guest enjoyed the refreshing Sea Cider Rumrunner ($9)  from Vancouver Island, I tried a couple house cocktails. The Osoyoos ($10) is mixed with gin, whisky, cherry syrup, lime bitters and fresh peppers,small in volume, but tasted bold and flavourful. The Queen's Tea ($10) features Queensborough gin, green tea, honey, and fresh basil, is much lighter and on the refreshing side. I rather prefer the former for the bigger complexity of flavour.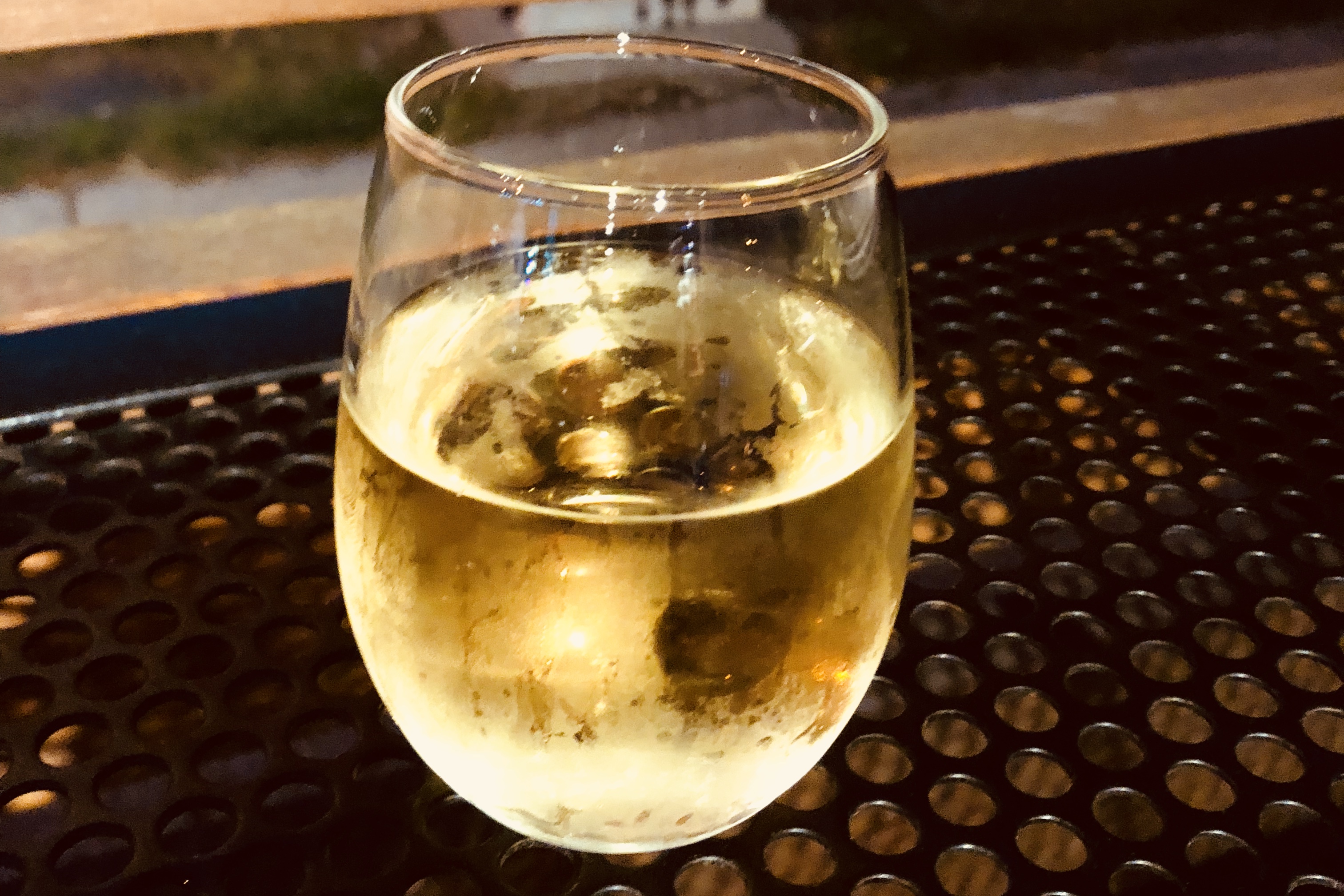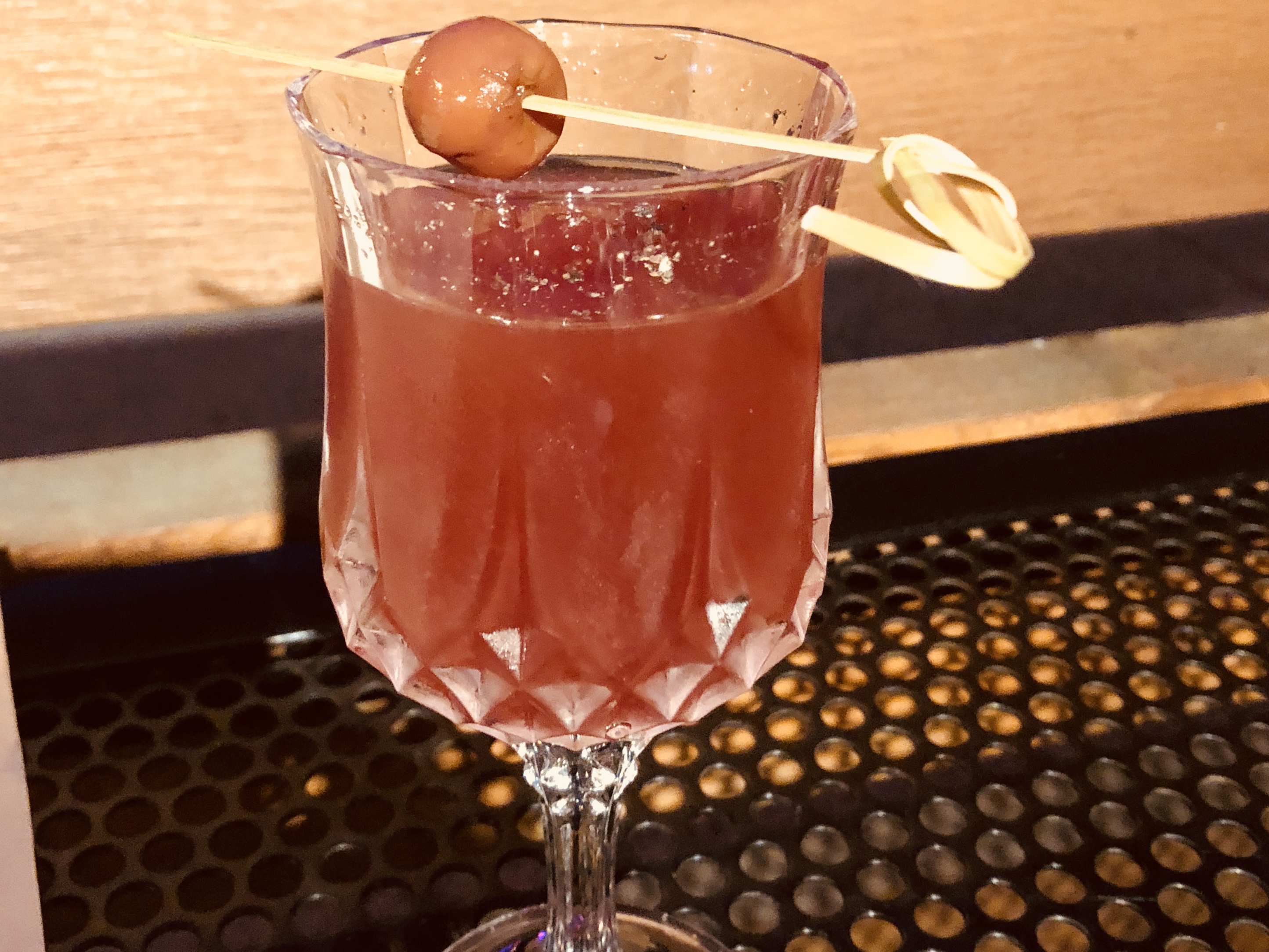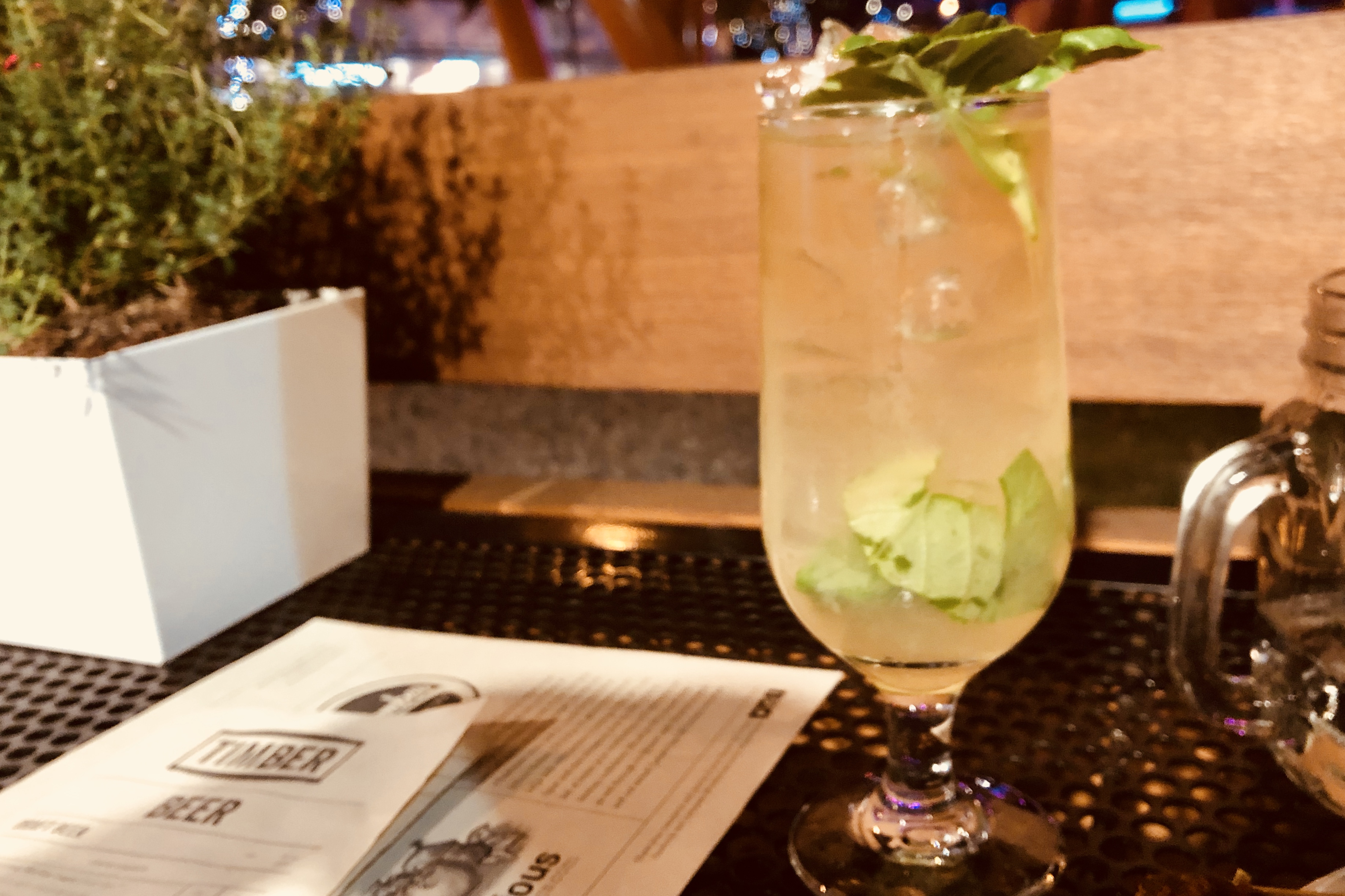 The fried chicken reminds of the one they showed in "Worth it, Fried Chicken", made by Marcus Samuelson, not too heavy on breading and crispiness, but finished with a sauce of excellent and complex flavours. Although flavourful on its own, the chicken comes with a red eye gravy which packs a punch of taste of exotic spices and coffee.  They totally nailed the waffle as well.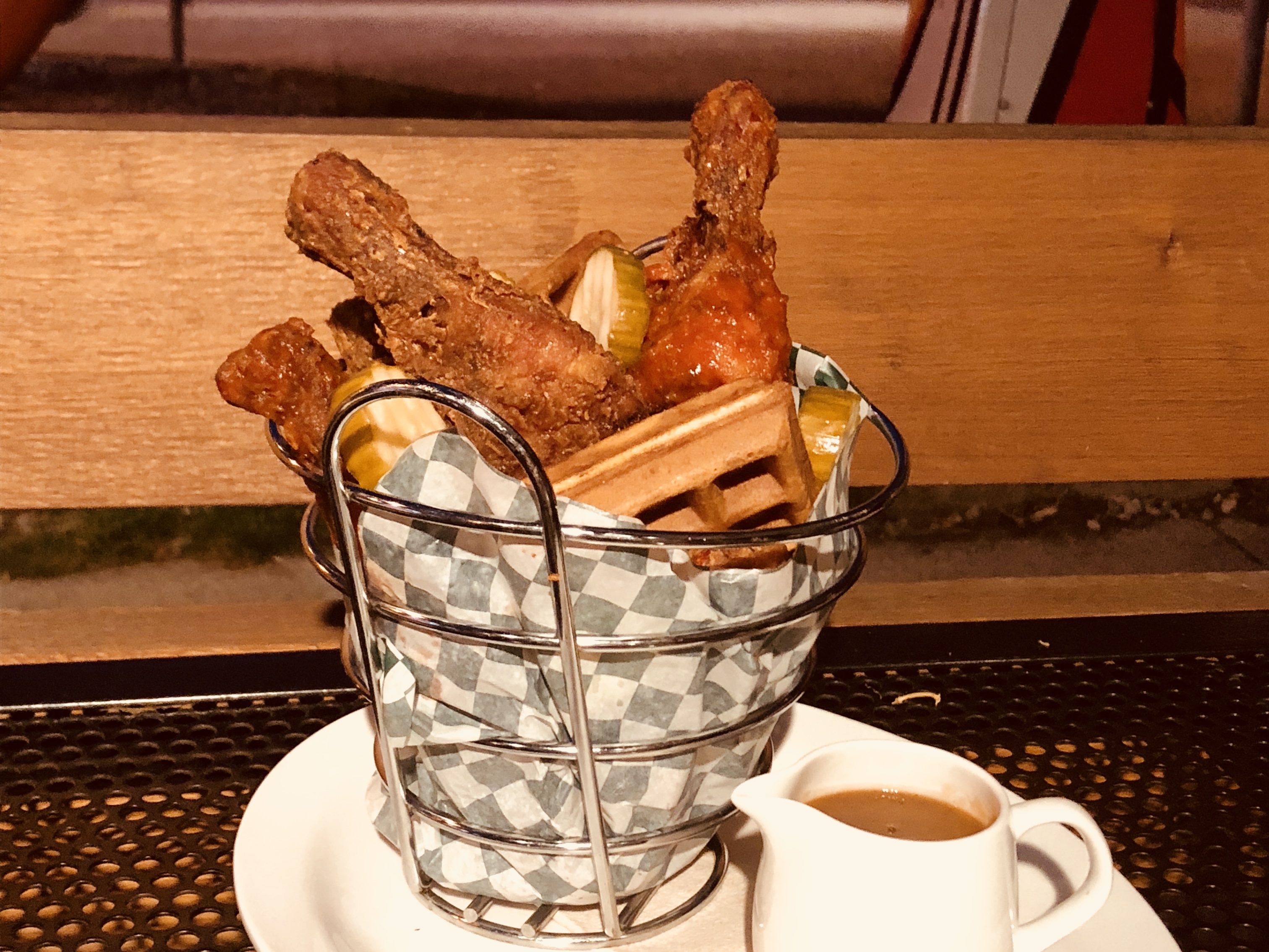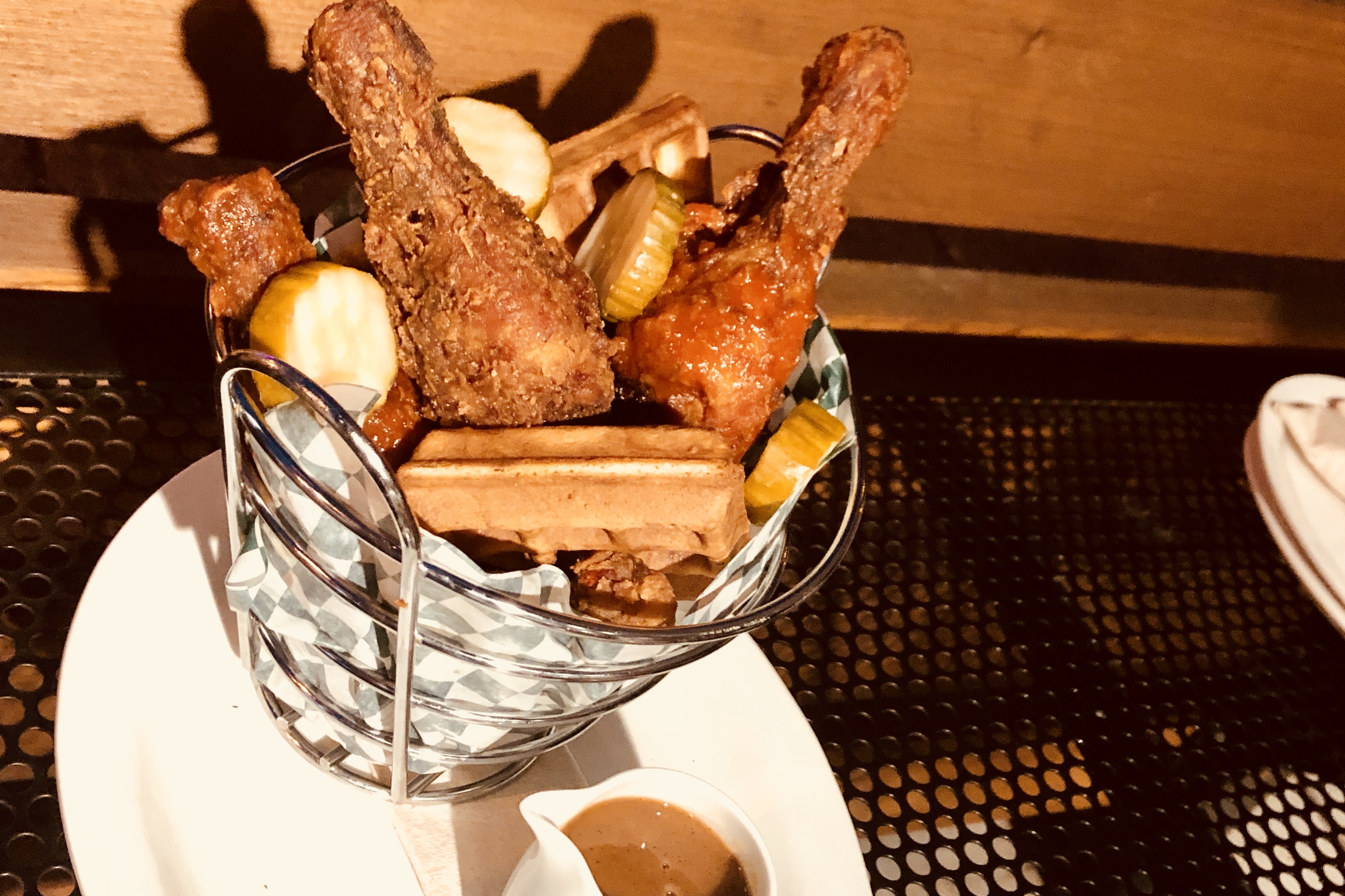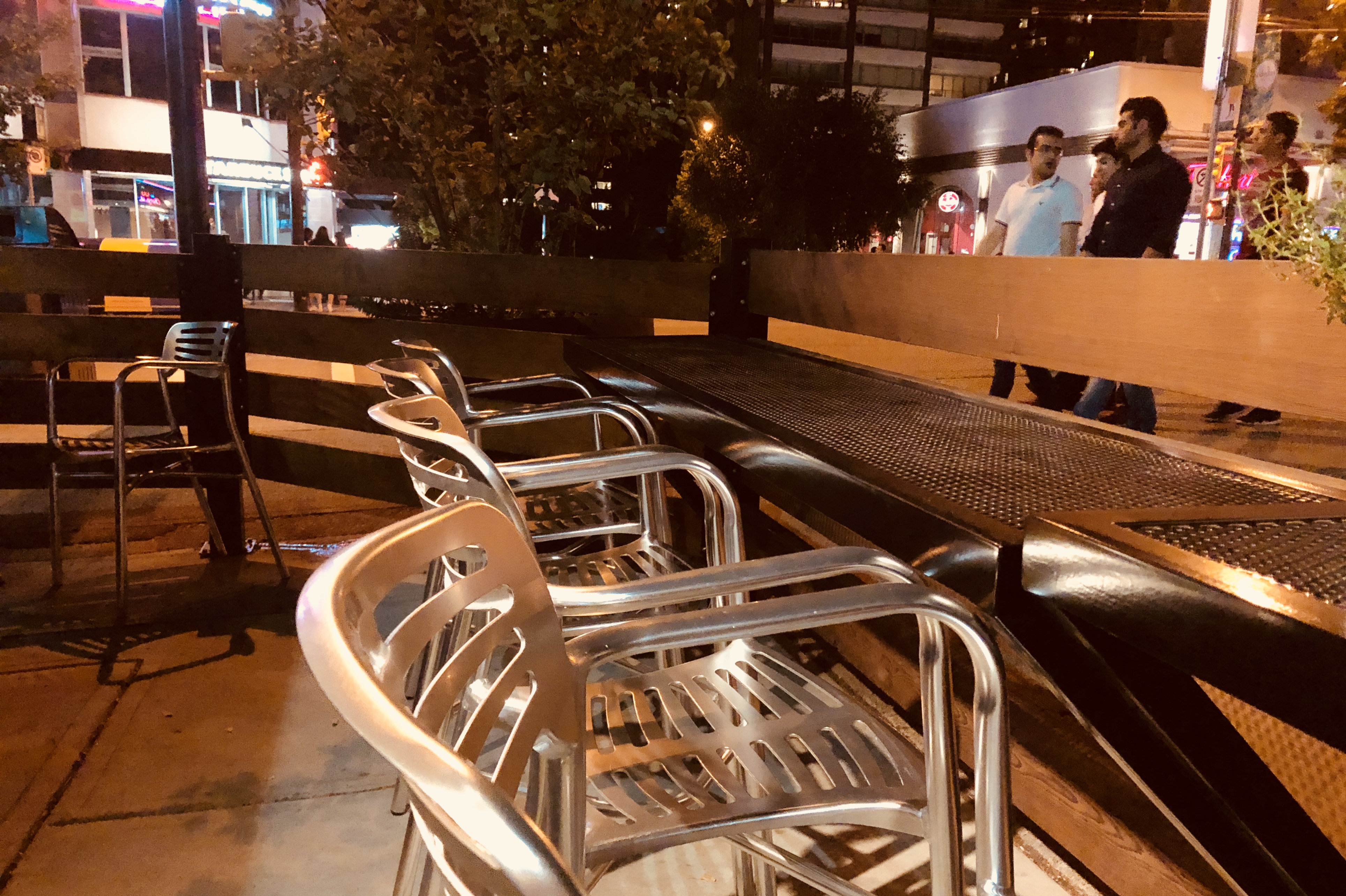 Service wise, our server lady was polite but acted like she didn't want to be around us.  As soon as she saw us having not decided what to order, she quickly ran off without offering any suggestions, like twice, which I found a little strange.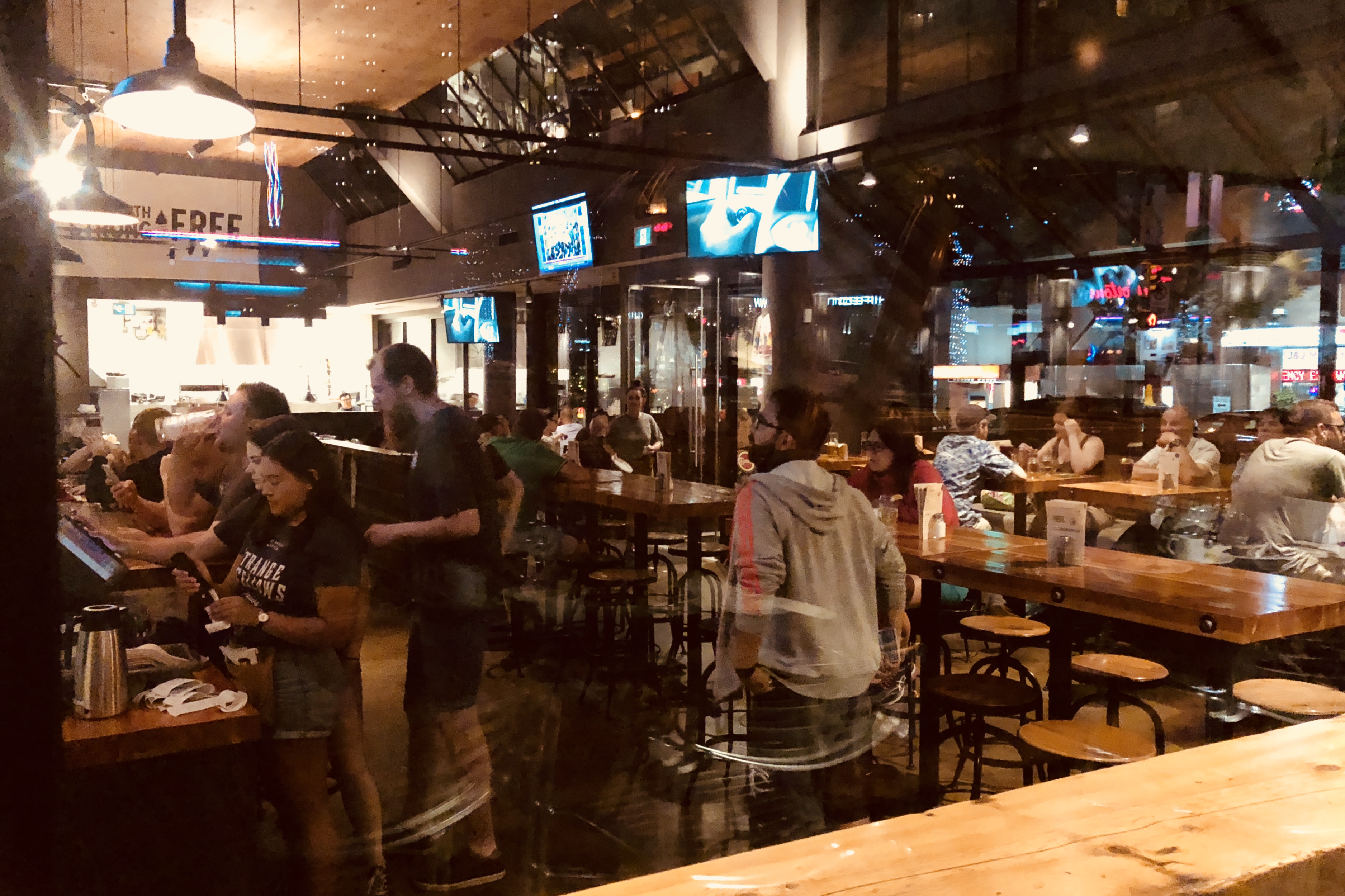 The $20 Chicken-And-Waffle on Saturday was a killer deal. It easily fed both of us and we left with satisfaction. The Fried Chicken might not be the crispiest one but it was rather awesome, flavour wise, and with or without the red-eye gravy. They are a big supporter of local businesses and sustainability, which showed in their extensive drink menu of local beers, wines, and spirits, as well as their farm-to-table concept on their food menu. The cocktail list here is rather humble but the quality is solid for only $10. I am very much tempted to come back here for the $20 Steak & compound Butter on Fridays.
$$ – $$$
rating: [wp-review id="14906″]
Timber
1300 Robson St, Vancouver, BC V6E 1C5
(604) 661-2166 or timbervancouver.com