I have heard great words about DD Mau from friends who live or work in Yaletown. It's one of those small neighbourhood joints that serves simple and quick bites, but using fresh quality ingredients and making everything in-house. It's not hard to imagine they have been successful enough to be expanding. They just opened a much bigger new location in Chinatown.
I finally had a chance to try their food when I was asked to pick a place for lunch before our dance cruise on Abitibi. The place was bright and clean, and the staff was friendly, making it very likeable.
When Lou and I split the Classic Banh Mi ($7.5) and the Spring Roll ($2.75), JT ordered one of the features, the BBQ Duck Banh Mi ($11).  The banh mi, or the Vietnamese sub sandwich tasted okay for me, but it was nothing special or memorable. And I was bumped to see the spring rolls being the Chinese or Northern Vietnamese style, with the wheat flour wrap but not the rice paper wrap, which is my personal preference. I always find the wheat spring rolls a little stiffer to chew on.
JT liked the flavour of the BBQ buck. But being a French, she found the bread too soggy for her liking.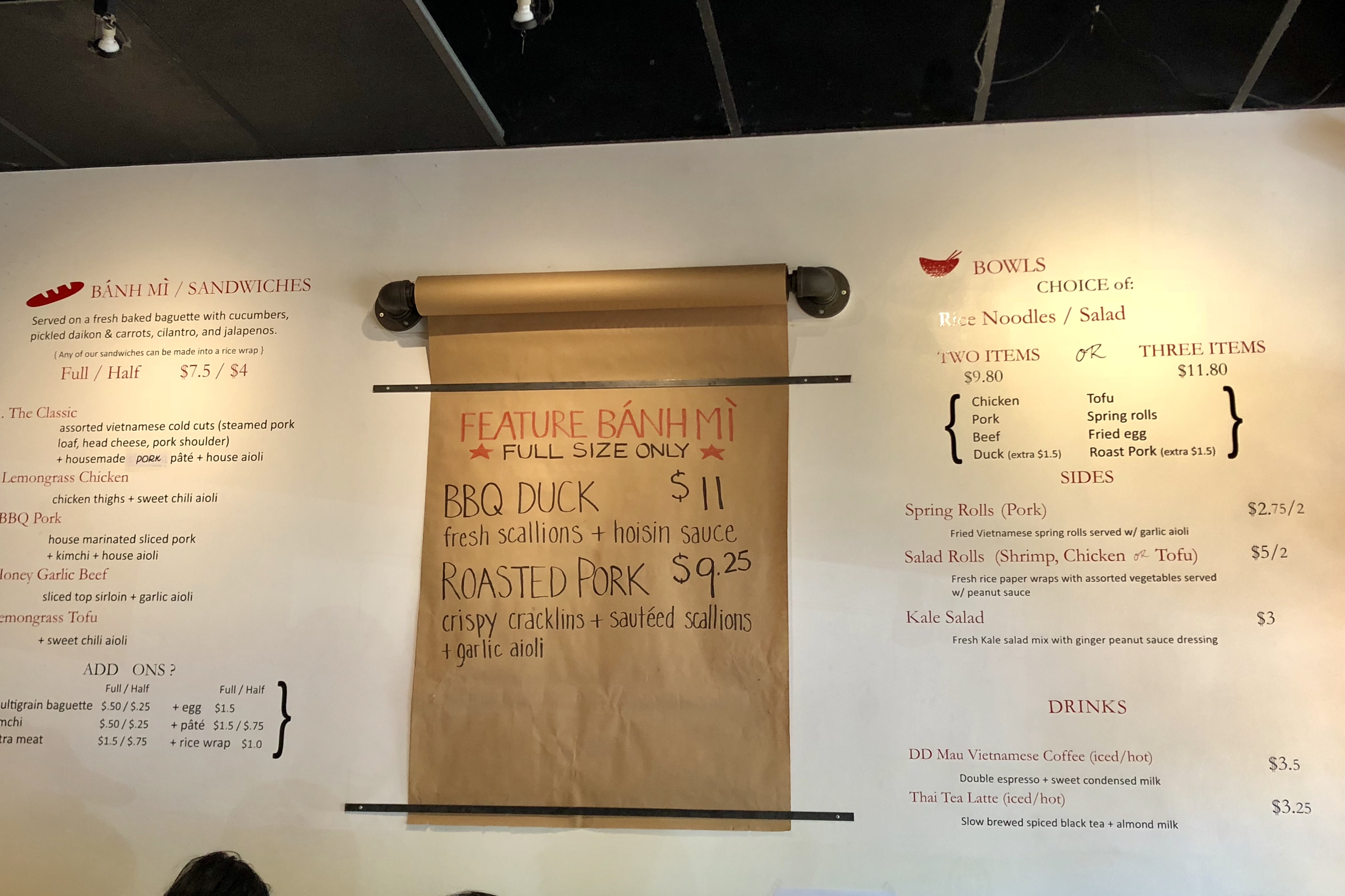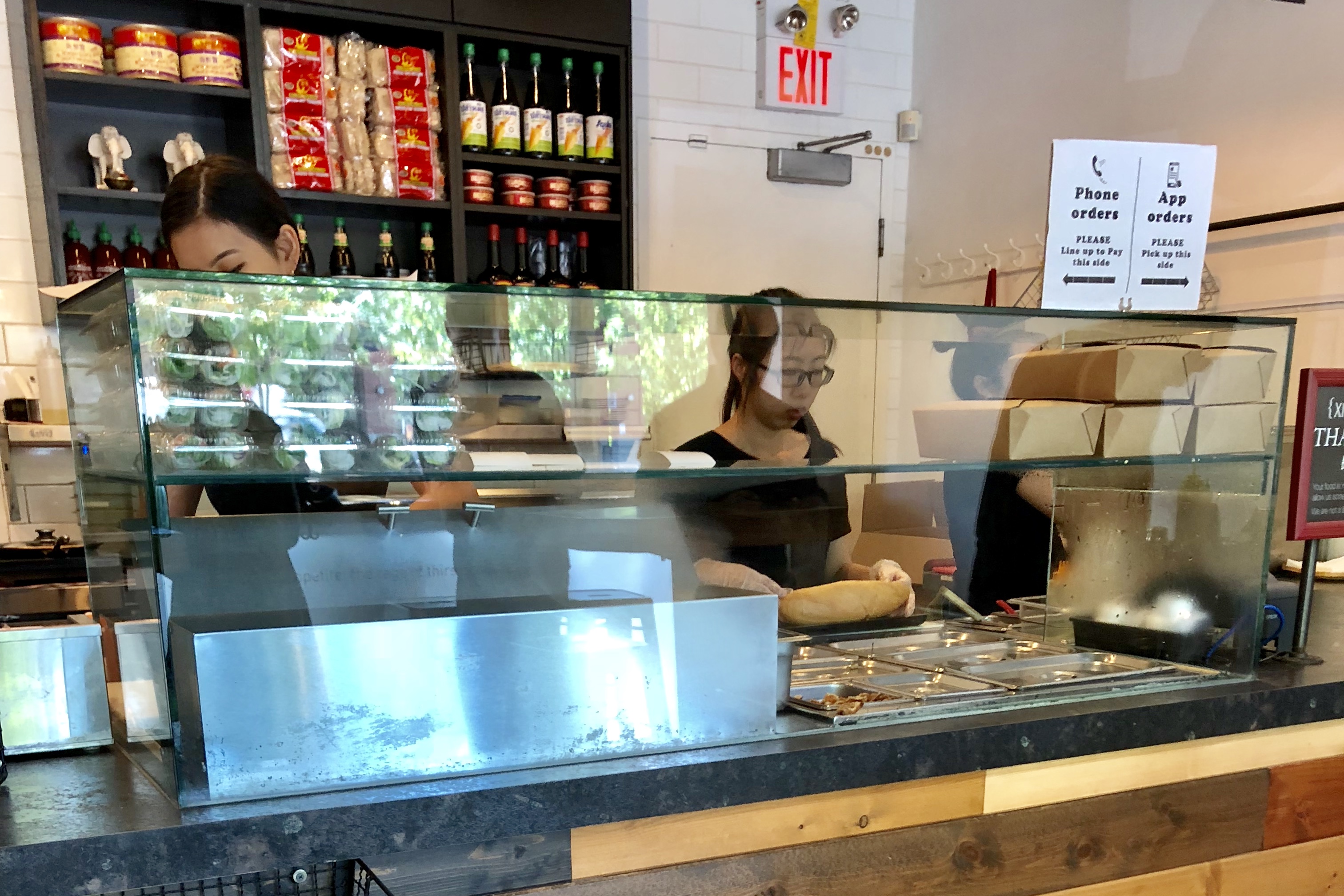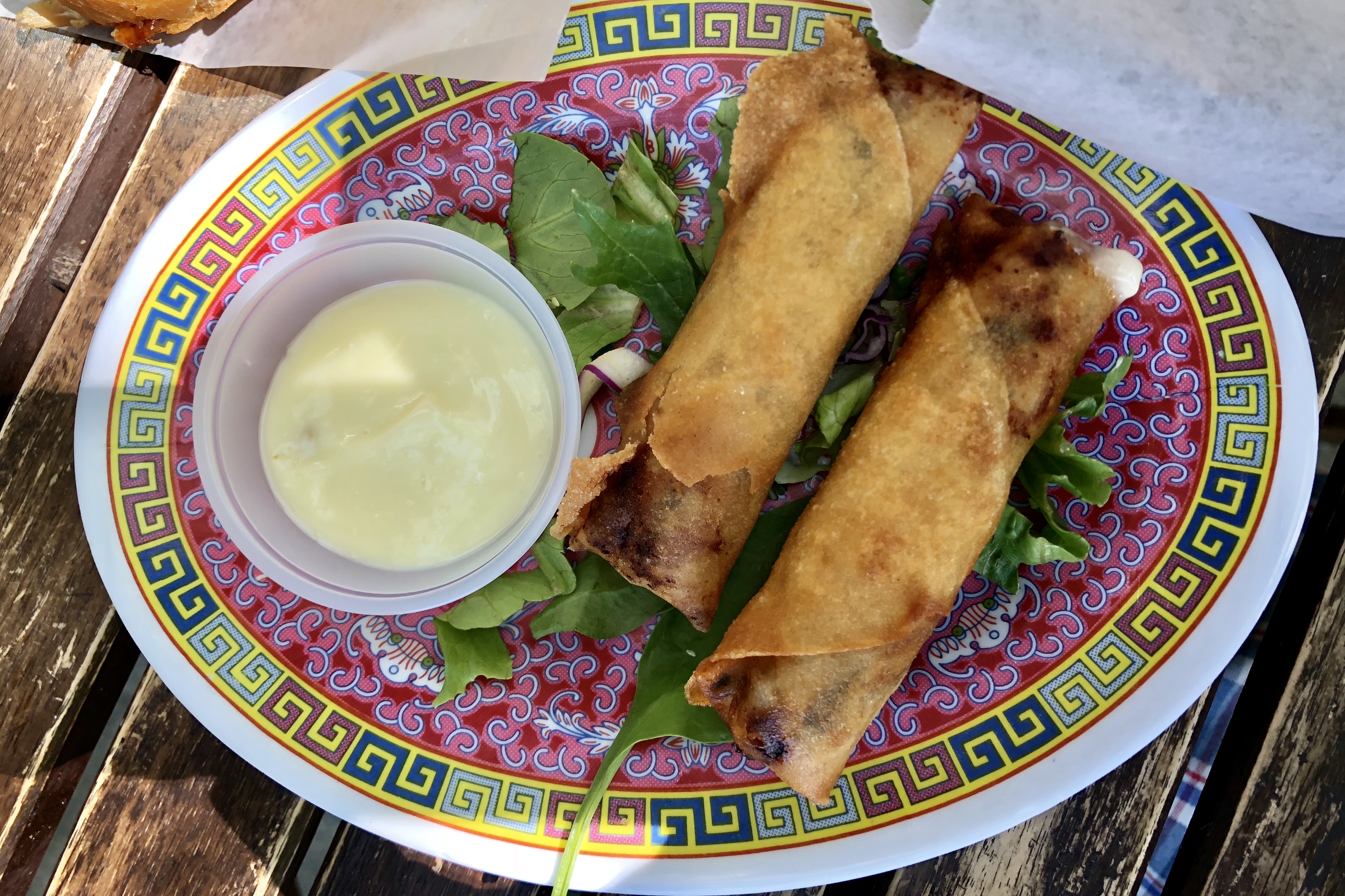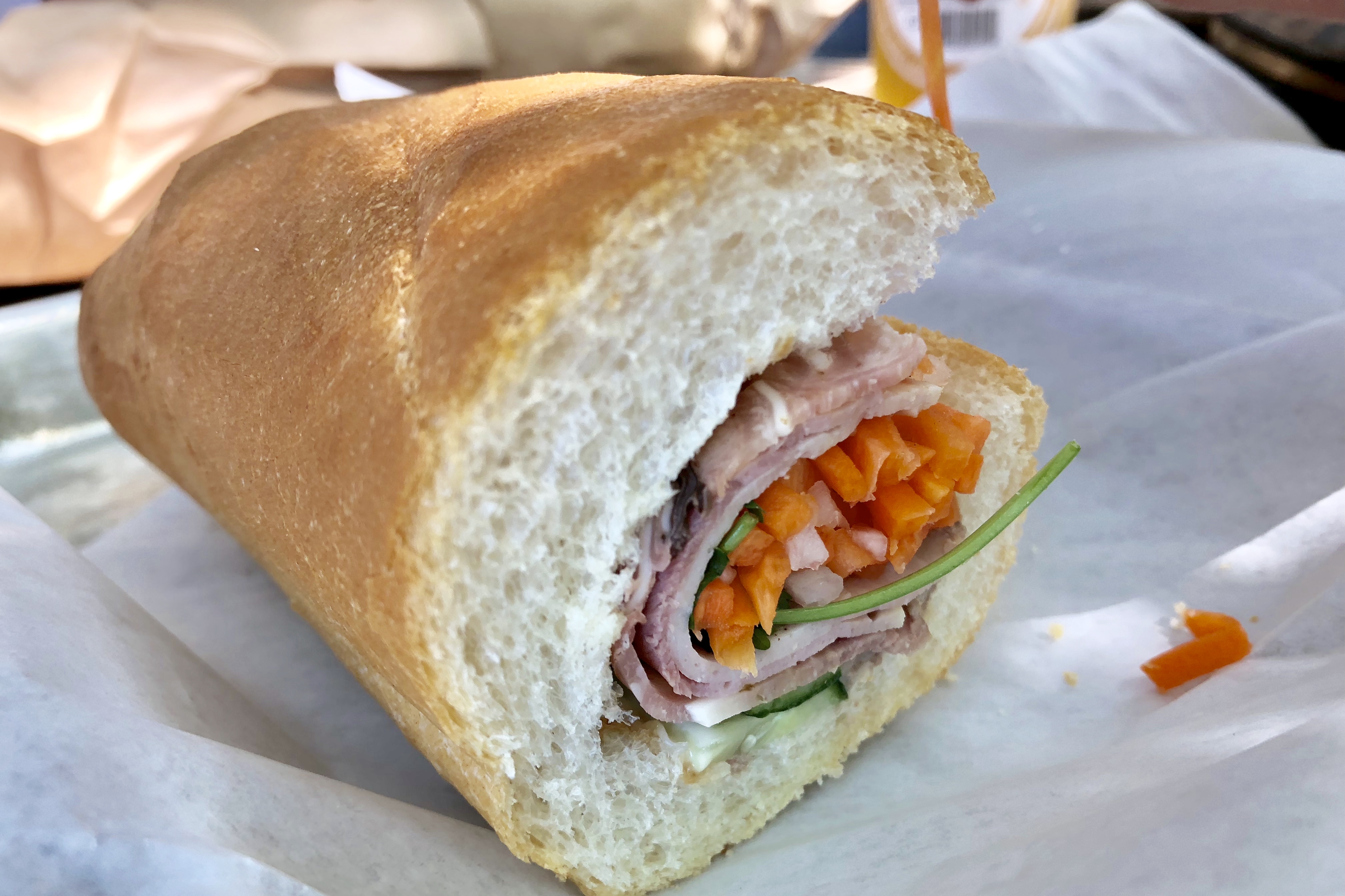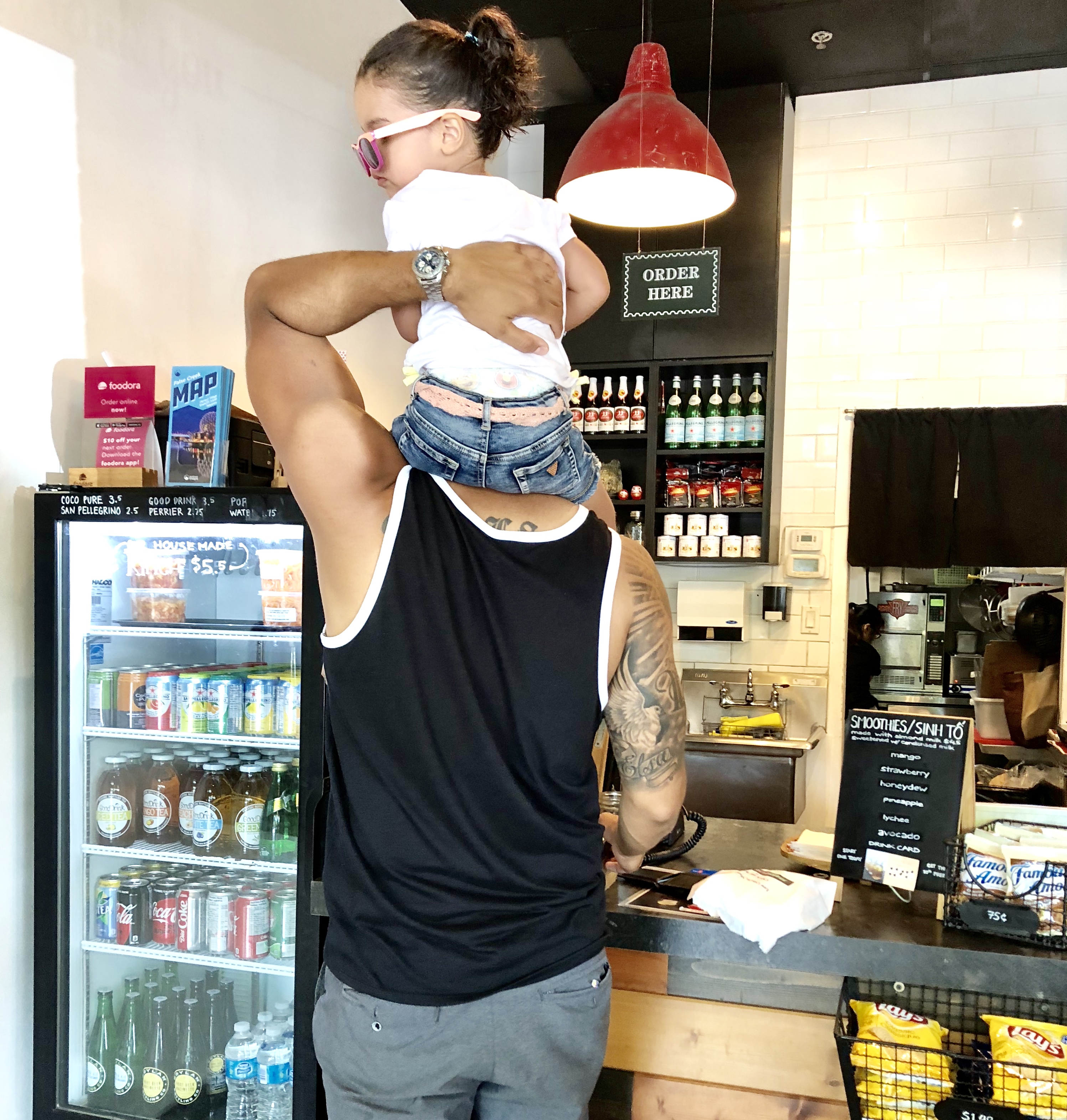 Final thoughts
Coming in here, my expectation was high based on word of mouth. However, my Classic Banh Mi was just okay – not bad, but not amazing either.    A good Vietnamese sub really shines on good bread. The bread was unfortunately slightly under par today. I would still like to come back to try their featured subs.
$
rating: 3/5
DD Mau Yaletown
1239 Pacific Blvd, Vancouver, BC V6Z 2V2
(604) 684-4446 or ddmau.ca