My dining experience at Luce went beyond my expectation! When many have questioned the credibility of Michelin Guide, my first time eating at a Michelin restaurant in America was a memorable triumph.  And it was merely a lunch – I could only imagine how fabulous their dinner dishes must be. It was 30 minutes before  their lunch service was over on Christmas Eve, and they could only seat us in the lounge but not their elegant dining room. While 3 of us – my mom, my cousin Ken, and myself were sitting there hungry and slightly grumpy, all those fine looking plates of food finally arrived at our table. And everything just tasted bloody amazing! I was very impressed by the level of quality of the food.
I started the meal with a glass of Tremin 2013 Pinot Grigio ($13) from Alto Adige region of Northern Italy, an excellent wine to refresh my palate before the meal. Luce does have a great wine list that has garnered Wine Specator's Award of Excellence for the recent years.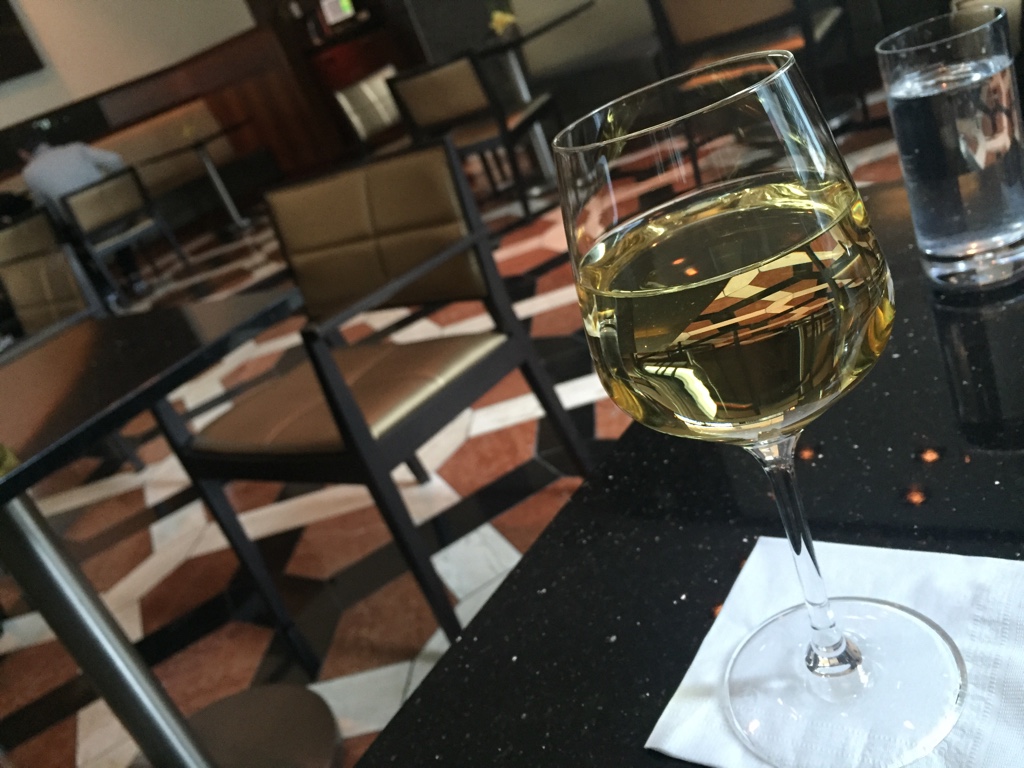 Veloute of Butternut Squash ($12), with touches of pepitas and mascarpon, was beautifully presented. The velvety texture was so luscious, and sweetness of squash was subtle and comforting.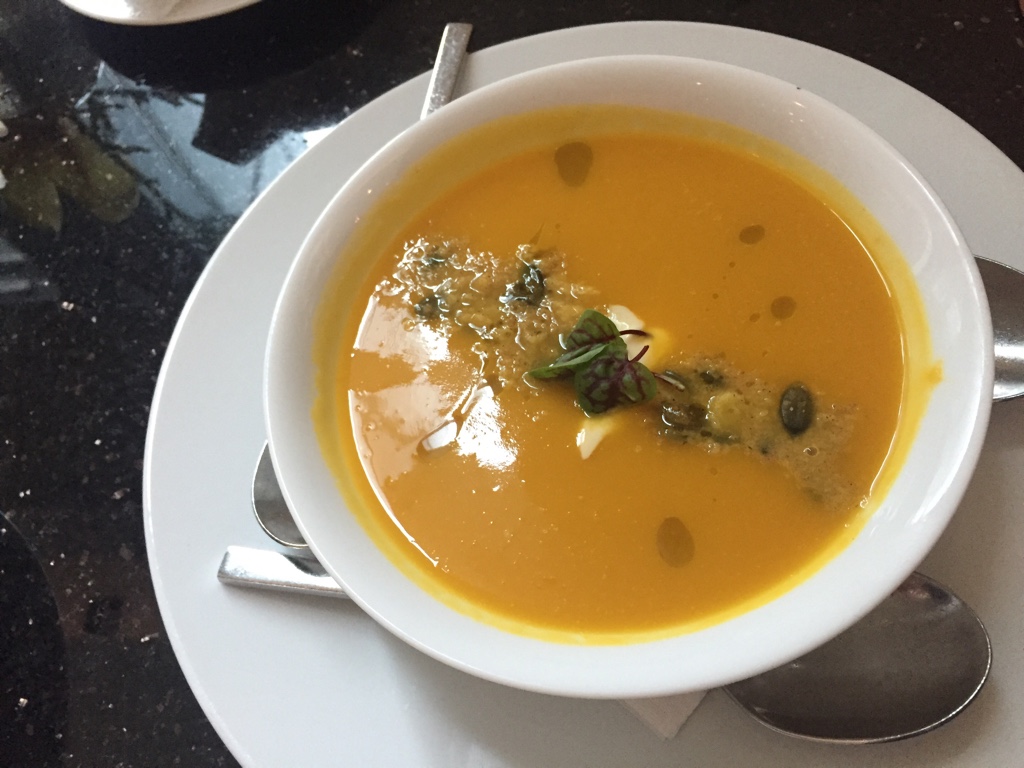 The next dish was a winner of contrasting textures of Yellow Fin Tuna, Red Quinoa, and Avocado Mousse ($16). Tuna was almost completely rare with the thinnest touch of sear, and it was so silky but felt even more delicate with the contrast from quinoa.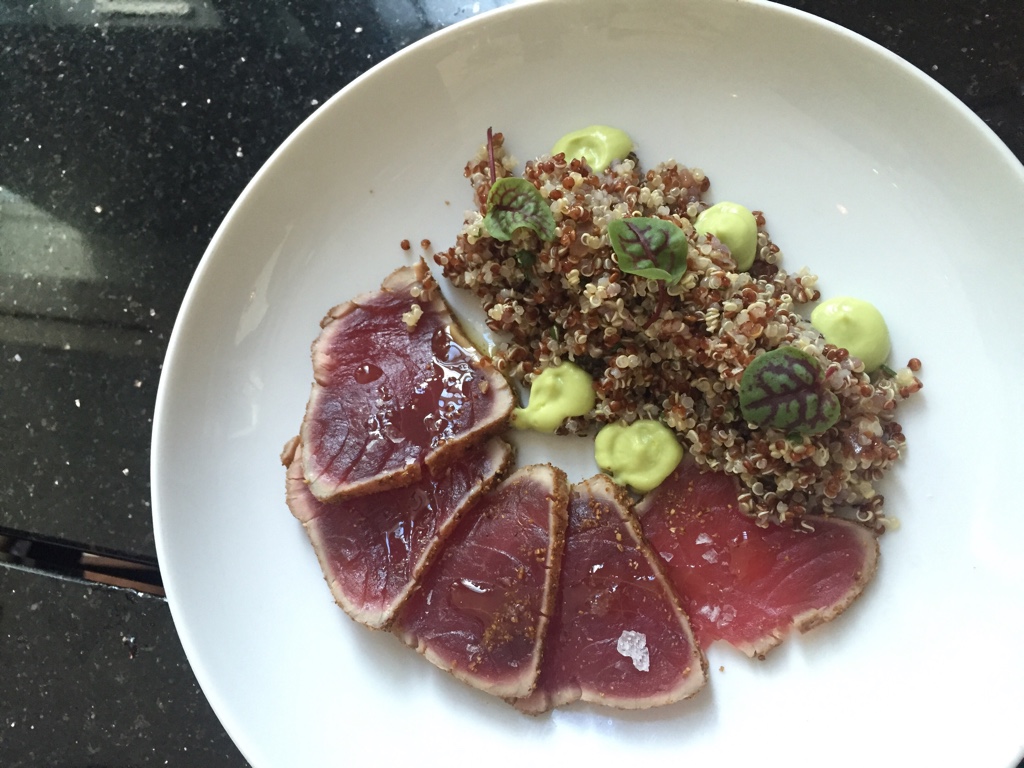 After the couple of light fresh starters, our first main dish was quite rich, hearty, and full of flavours. Here we have a Red Wine Braised Short Rib Cavatappi ($21), with some delicious local mushrooms, and generous shavings of Grana Padano. The pasta itself might be a bit too al dente for my liking, but they definitely nailed the luxurious flavour combination.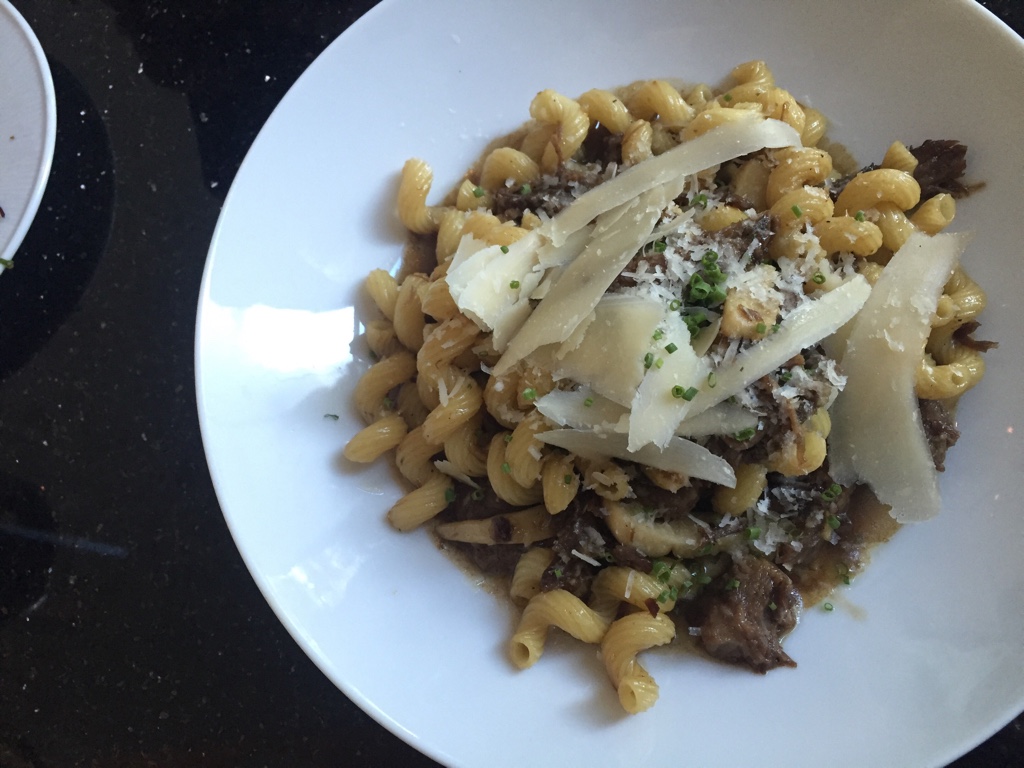 And this is what I call a real medium rare Gourmet Burger! I was impressed by the LUCE Burger with Certified Angus Beef, Cave Aged Cheddar, and Grilled Red Onion ($17). It just reminded me of that flawless Rob Feenie burger that I had over 10 years ago in Vancouver.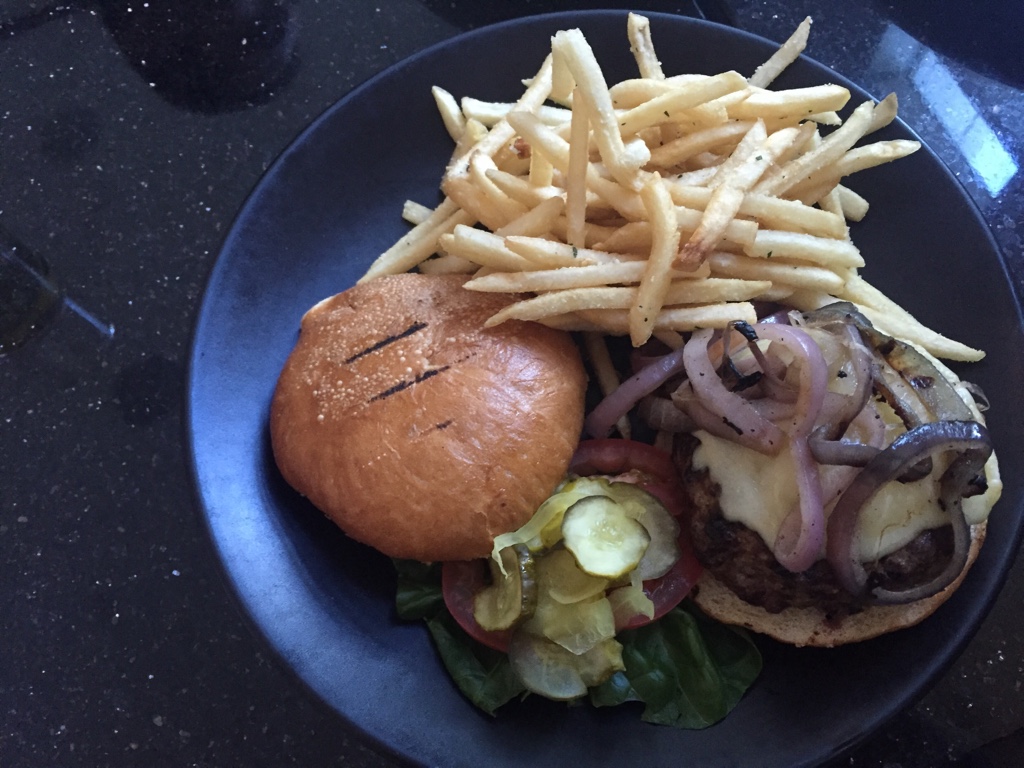 Last but not least, Pacific King Salmon ($26), served with fall squash, Brussels sprouts, and pomegranate, a dish executed with precision and and plated with finesse. And the perfectly seared fish skin was simply the best part for me on this plate.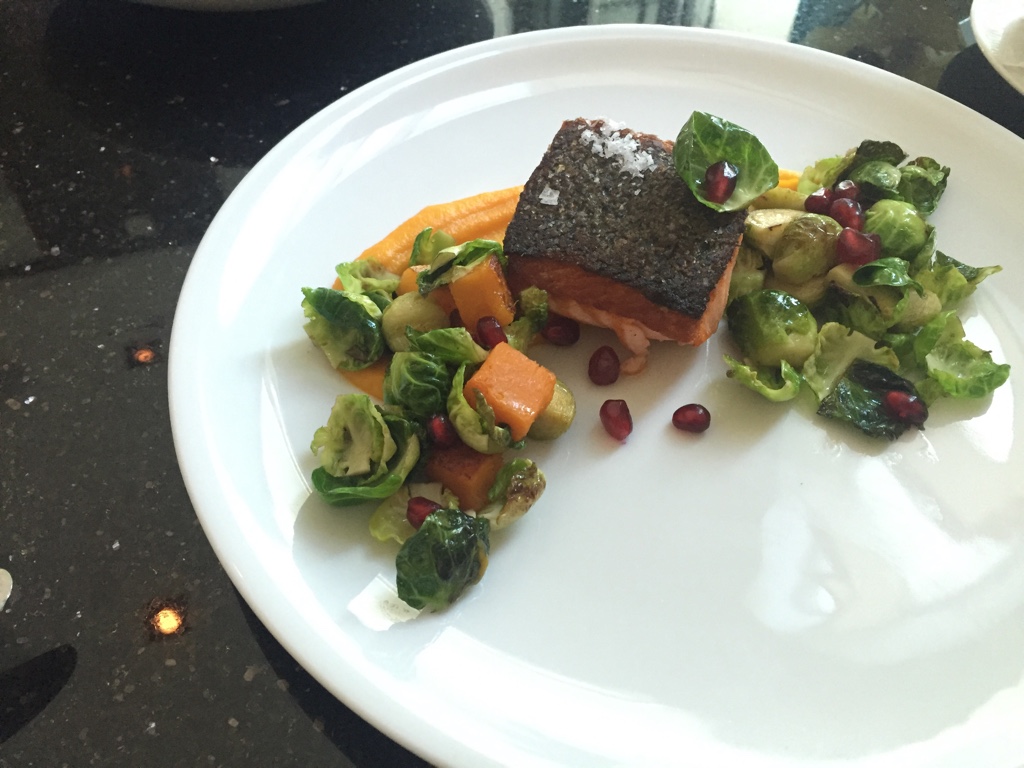 Although I did not get to sit at the legendary dinner table at The French Laundry during this trip, I was still able to get a sense of what level of culinary refinement is required for achieving a Michelin star… Well even without spending hundreds of dollars. While this meal, despite being merely a casual lunch, has easily topped any of my farm-to-table dining experiences in Vancouver, and Luce is not even the most popular restaurant in San Francisco! Innovations are always exciting. However while the young talented chefs are going nuts on their creativity, they need to refine their craftsmanship as well.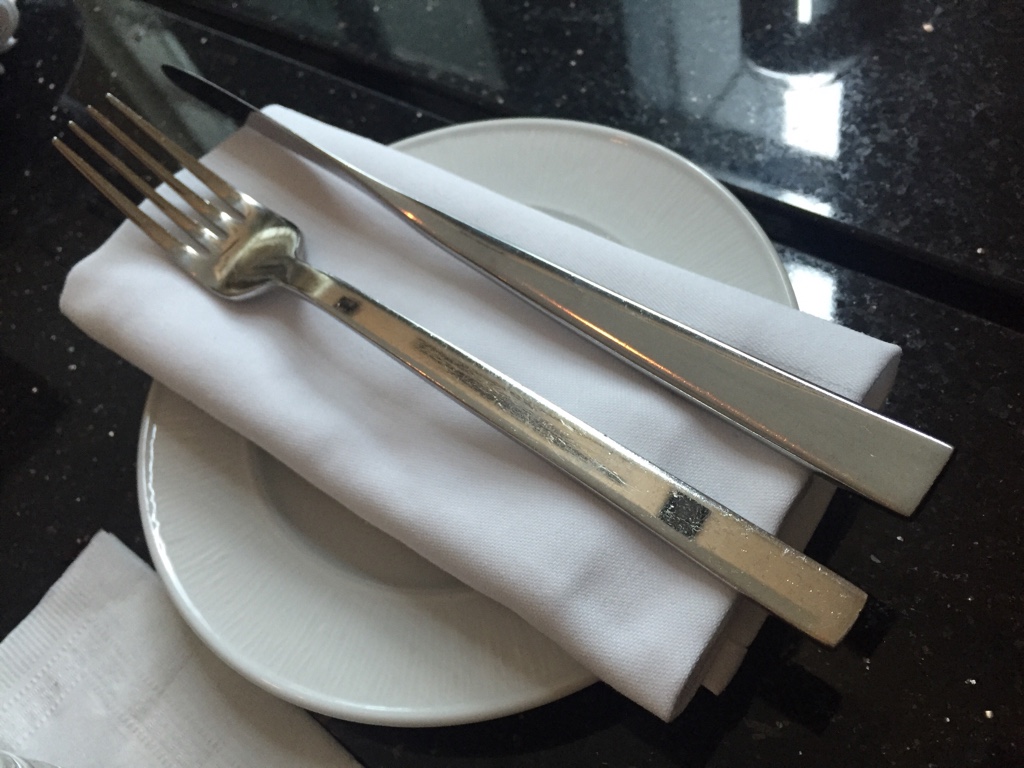 Website:
http://www.lucewinerestaurant.com/index.php
Location and more reviews: