The food I had at La Petitie Camille was quite delicious, despite the fact that we got there quite late, almost right before they were closing, and our dishes were their last ones to prepare of the day. Their "Everything" Pho was definitely on par with the best ones in Vancouver. It's interesting that both meals I had that day were both ordered right before the services were closed, but both were 2 of the best meals I had on this trip, with the other one being the lunch we had at Luce the same day.
I actually had my very first bowl of Vietnamese Pho in San Francisco years ago. And I still remember how I felt in love with this bowl of hot liquid and exotic goodies back then. So after my cousin Ken and I watched the new Star War movie in Daly City, I suggested going for Pho. I browsed through the nearby vietnamese joints on Zomato, and found La Petite Camille in Millbrae, which was not to far and with a good rating. When I phoned them they told me that they were closing in 15 minutes, but they were willing to wait for us. Thanks to Ken's new sexy BMW and the very empty freeway on Christmas Eve, we got there in no time. They did wait for us and the kitchen quickly prepared our orders. And their super friendly owner was the only one left behind to serve us till we finished.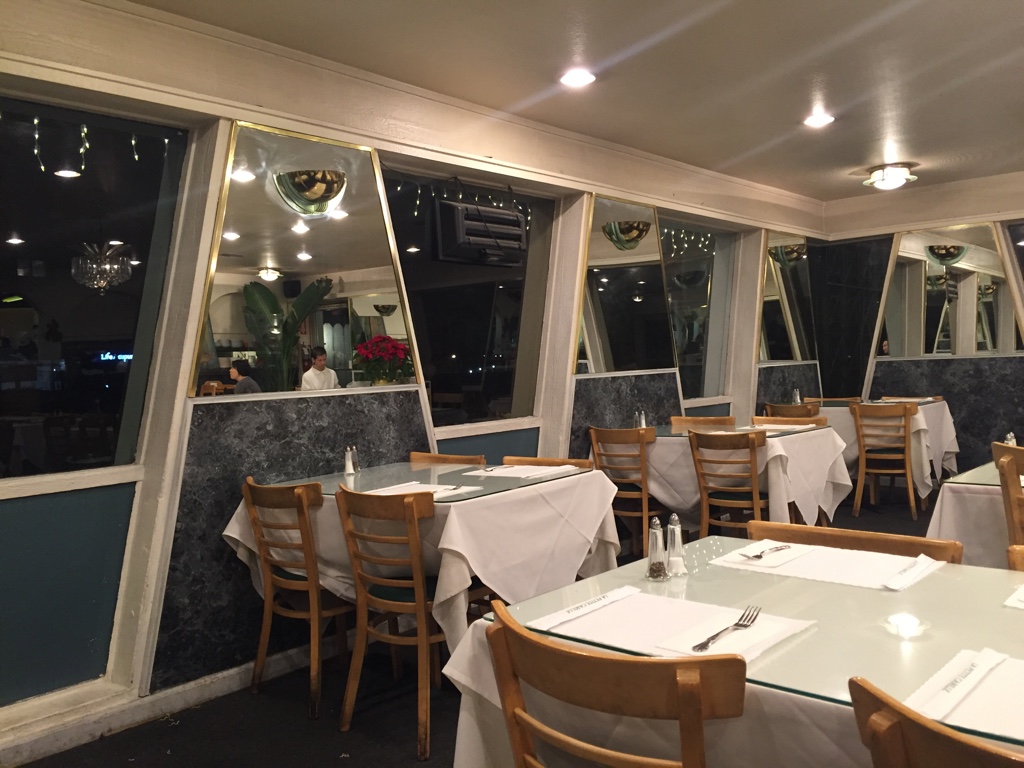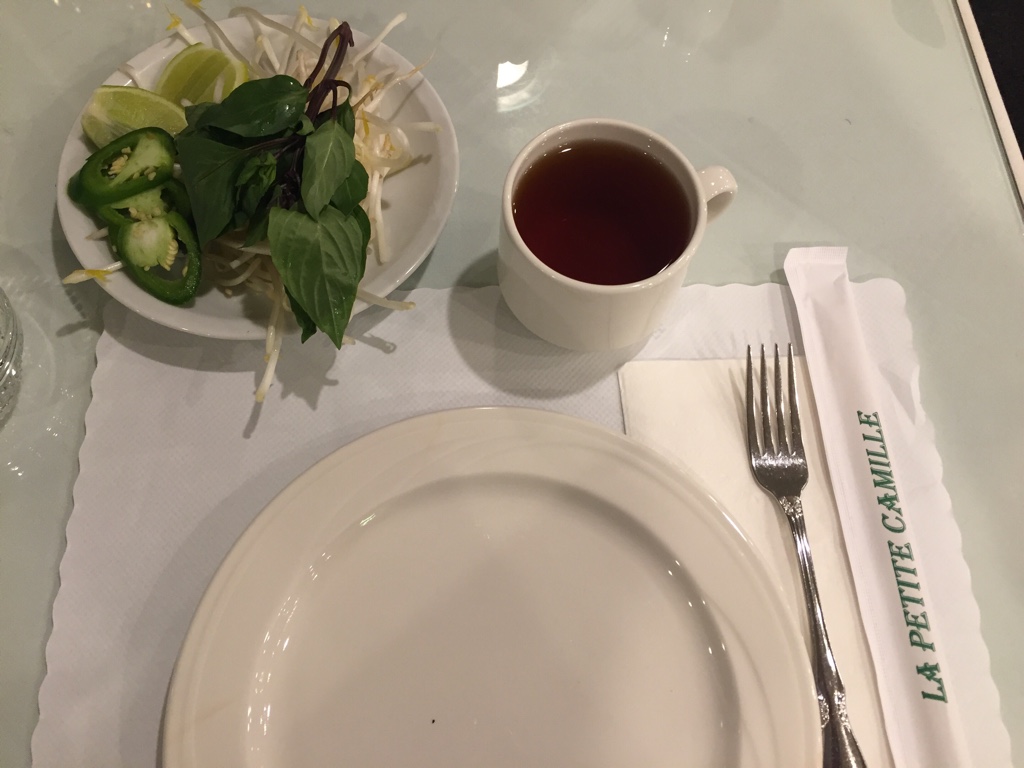 The broth of "Everything" Hanoi Style Pho was just sexy – steaming hot, and filled with an amazing aroma from all the fresh herbs and spices. The flavour of beef was pronounced but clean, and finished with a hint of umami. The meats – flank steak, beef balls, tripe, and tendon, tasted very fresh and delicate, were complemented well by great chewy rice noodles.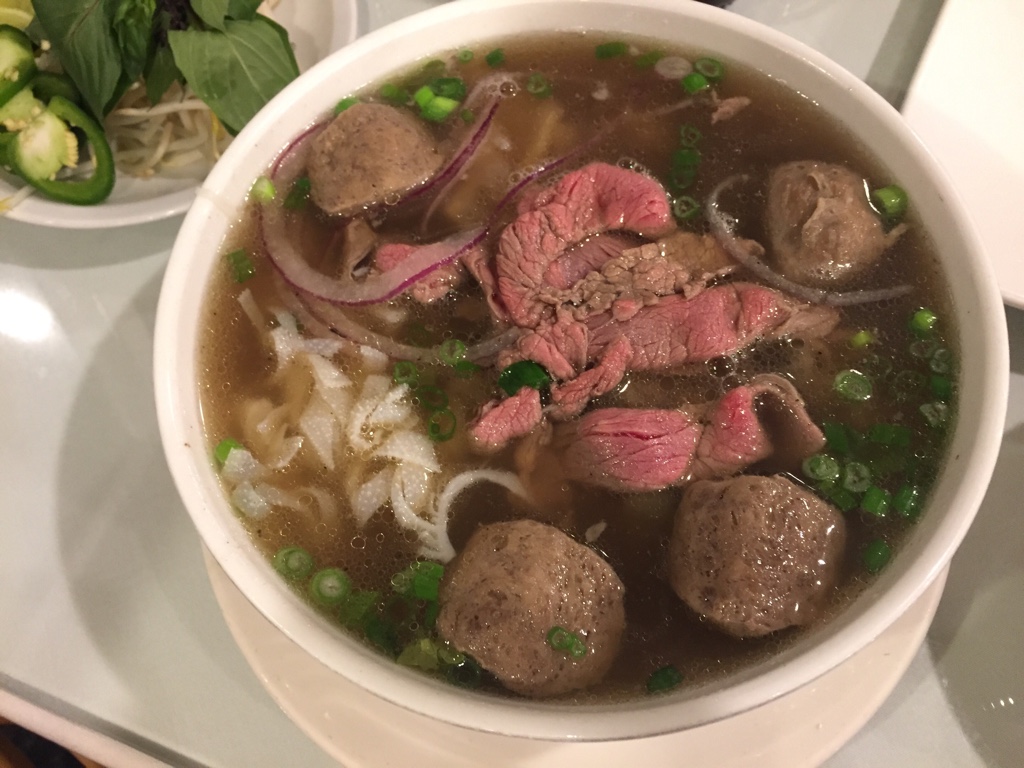 Although listed as an appetizer, the order of Spring Rolls were quite big with 3 spring rolls, a generous pile of romaine leaves, and a lot of chilled vermicelli. It was suggested that we should eat this by making a lettuce wrap with half of a piece of spring roll and some vermicelli.  But I rather preferred just eating the spring roll by itself, just because I really enjoyed how crispy the spring roll skin was.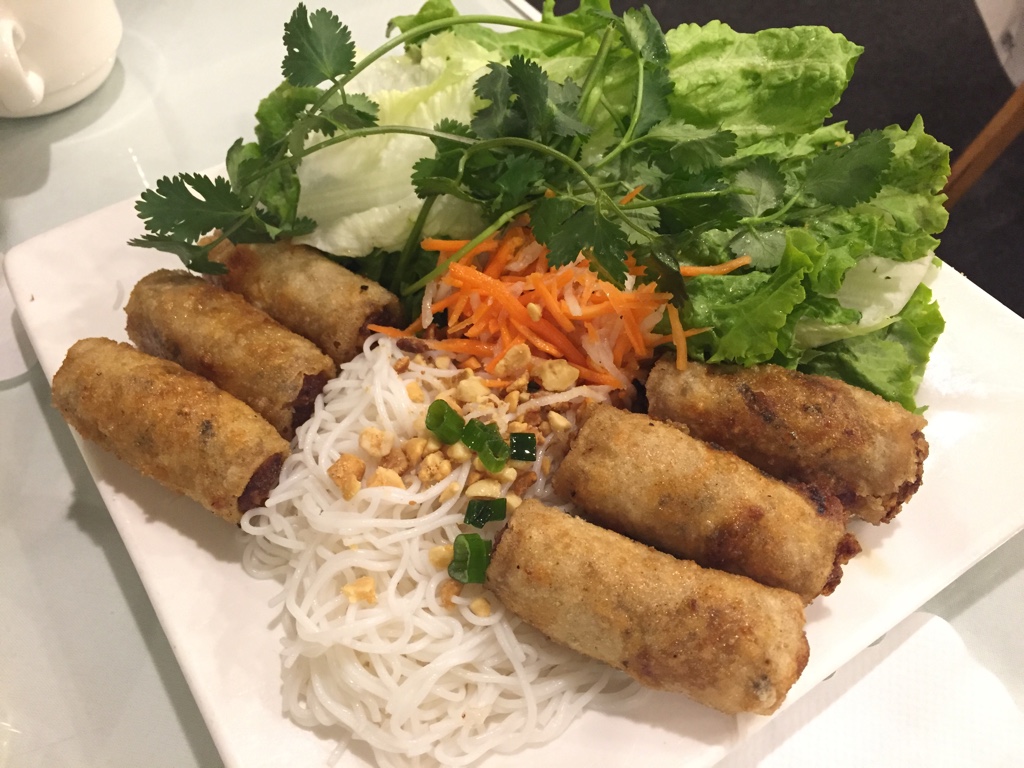 The Pan Fried Chicken Noodles was kind of a boring and bland dish to order. Being a foodie who always tries to do the best job I can to pick out the most typical good dishes to sample, I do regret on some choices I make sometimes. I could have picked something far more interesting than this noodle dish!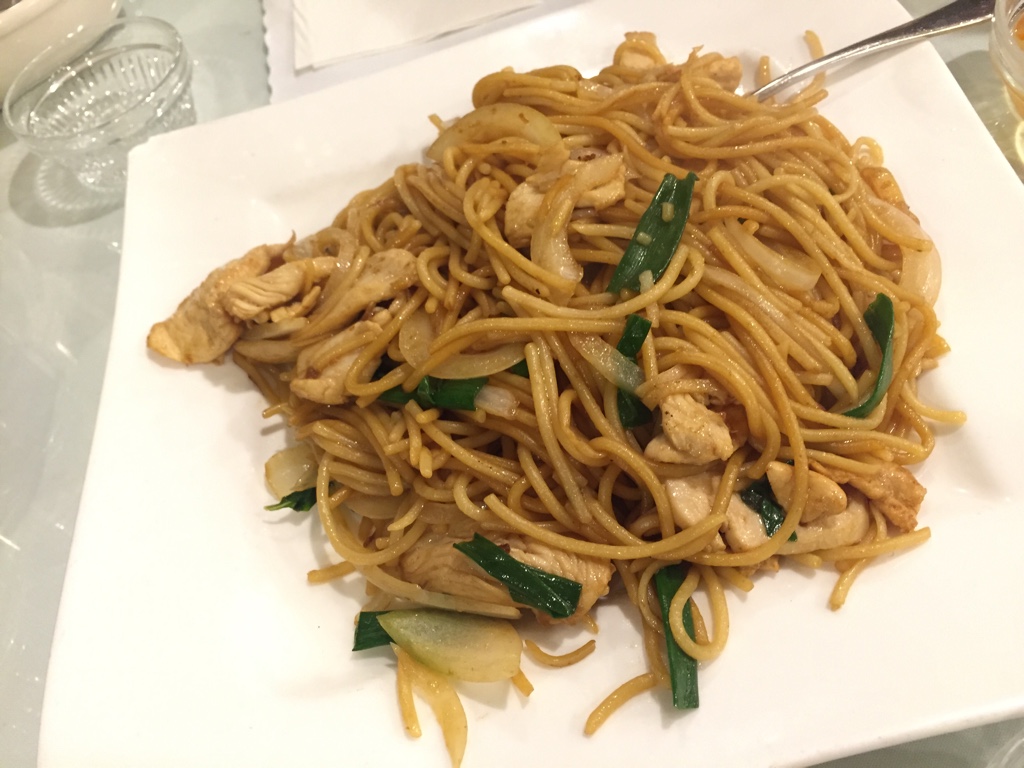 It was the first time of  Creme Brulee at a Vietnamese Restaurant for me.  I figure since they have given themselves a French name, I gotta try at least one of their French influenced dishes. And the decision was a great one – the egg custard was nicely prepared and the amount sweetness could not be more perfect for me.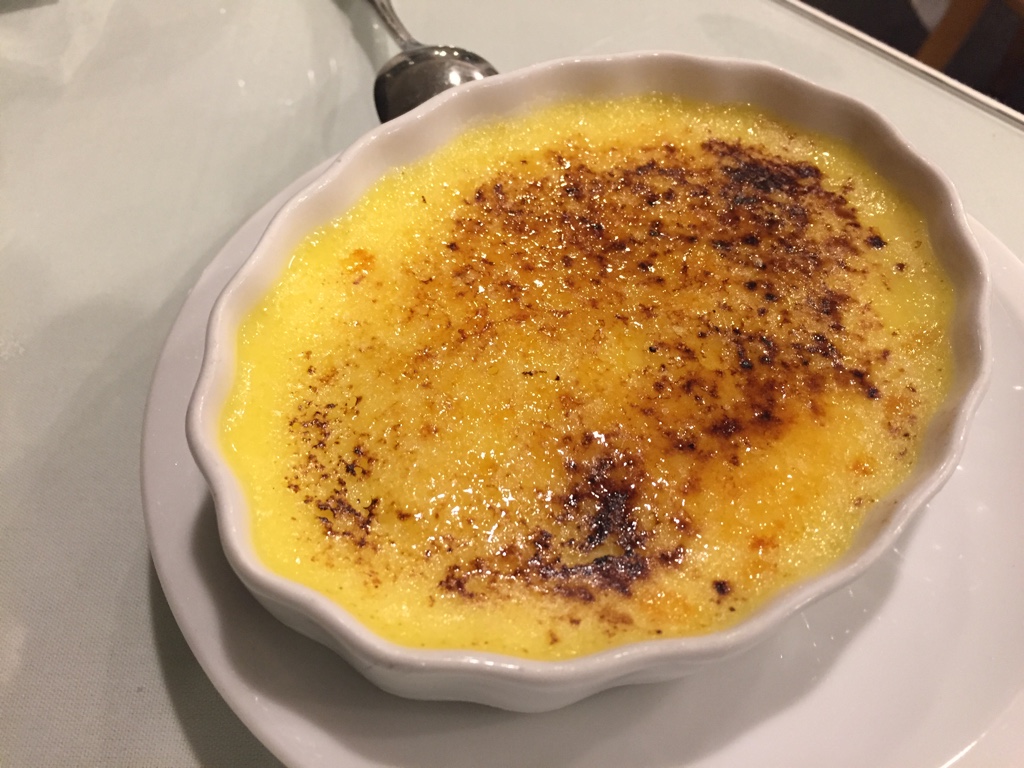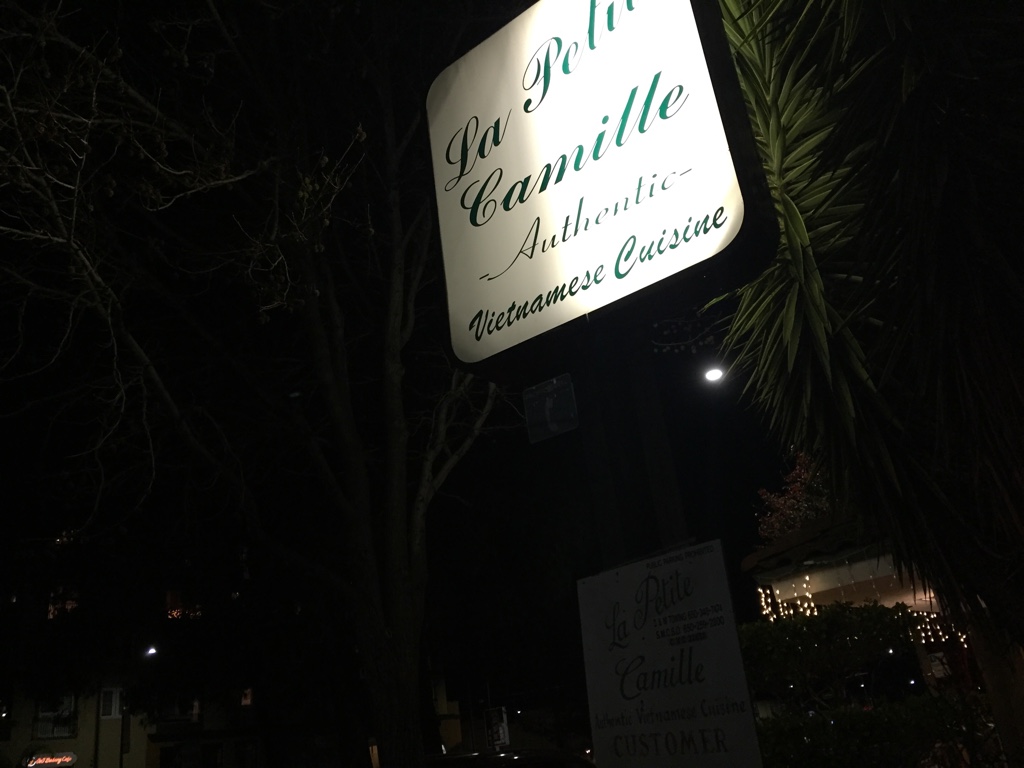 Facebook:
https://www.facebook.com/pages/La-Petite-Camille/129369053775892
Location and more reviews: