A Foodie's Corner near Fraser and Kingsway
Los Cuervos is located on the small block of East 15th Avenue in between Fraser and Kingsway, right at the Kingsway corner. When Allen suggested going to Sal Y Limon in the same neighbourhood, I totally thought he was talking about Los Cuervos because I walked by this place quite a few times while I was visiting the other restaurants on same block, such as Les Faux Bourgeois, Matchstick Coffee, and recently, Osteria Salvio Volpe. So we ended up staying at Los Cuervos, but I promised to visit Sal Y Limon another time.
Delicious Margaritas
It was no brainer that we were getting Margaritas. Priced at $7.50, a single margarita on the rocks is the perfect choice to start a Mexican dinner. Although a lot of people prefer the fun of the frozen margarita, I love mine on the rocks so that I could really taste the quality of the tequila. While Allen's Margarita Classic was quite strong and solid, I was finding my Margarita Hibiscus quite sexy looking with the red and very tasty. The extra spices in the salt on the rim added some kick to the drink.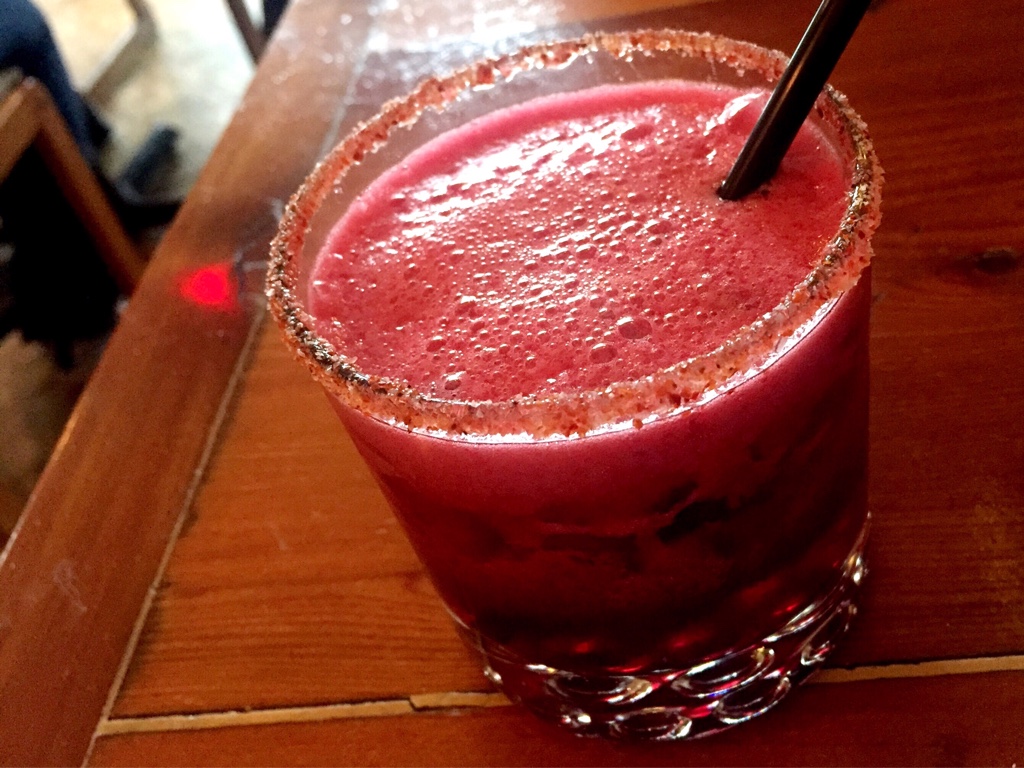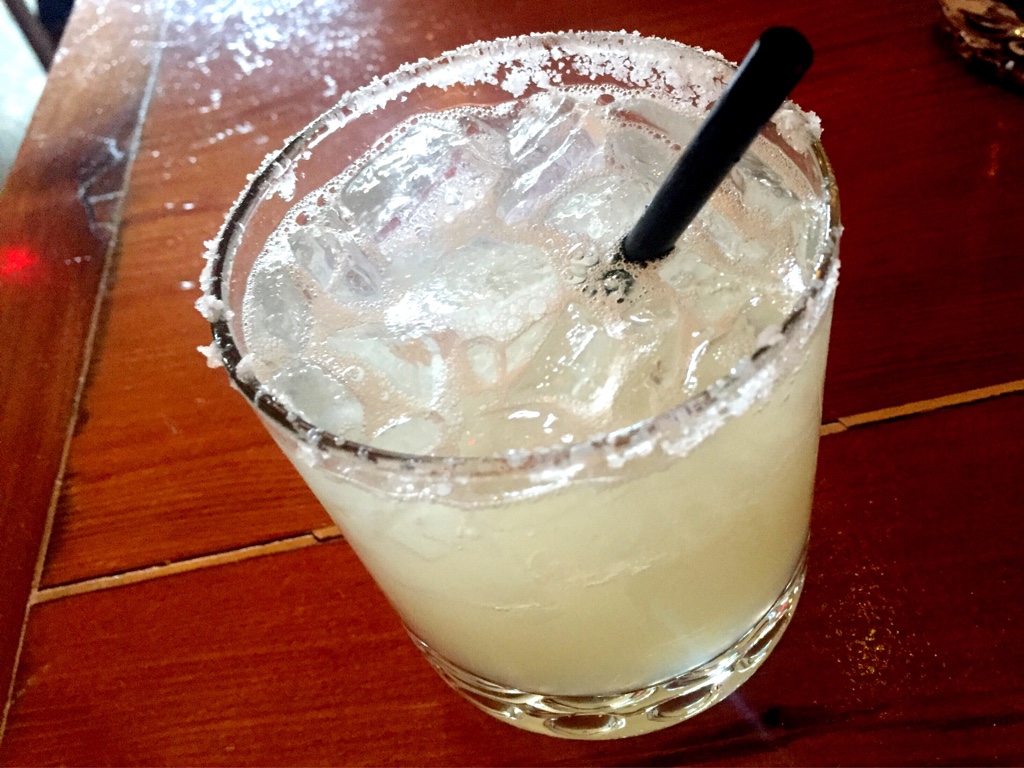 It's Taco Time!
We ordered 6 different taco to share. The size of the tacos here is definitely bigger than the ones at Tacofino or La Taqueria, although not as refined, but the value is great.
My first bite was on the Camaron ($4.25), with lightly battered prawns, guacamole, tamarind sauce, and pico de gallo, served on a flour tortilla. It was light, clean and refreshing.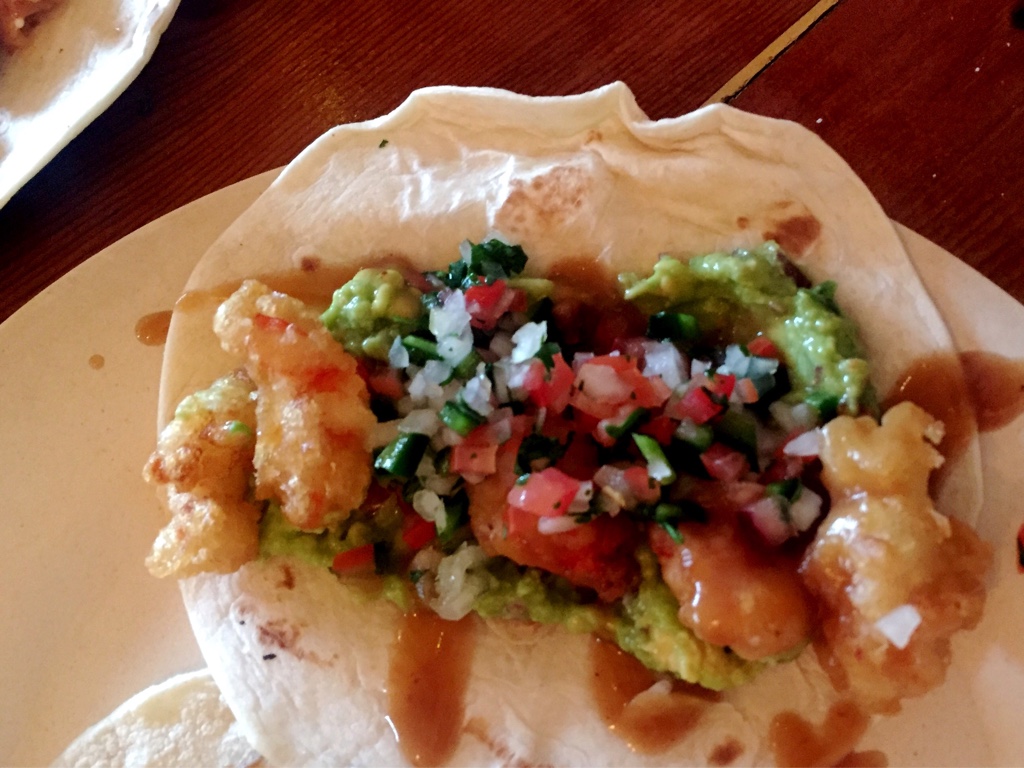 The Lomo Cantinero ($4) was fantastic, with cantina-style slow-roasted pork shoulder and a pineapple pico de gallo salsa. The generous amount of tender and moist pork had a great flavour and was quite comforting.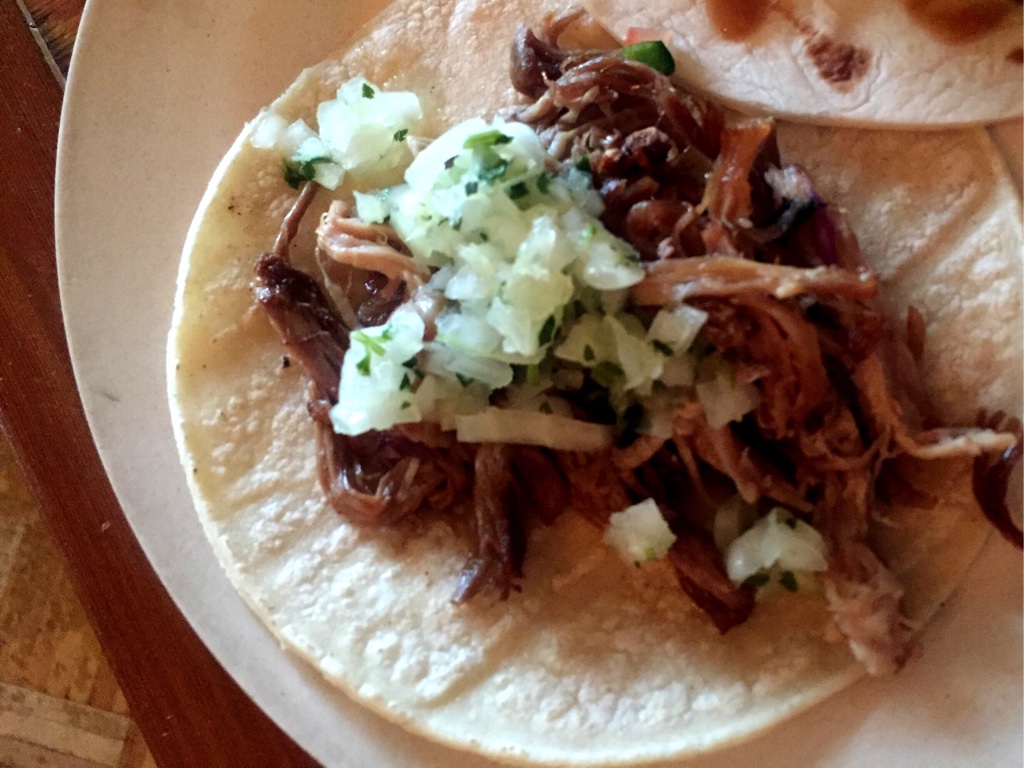 The Atun ($4.25) was beautifully presented and it consisted of seared albacore tuna, jicama slaw, and wasabi crema, and served flour tortilla. The concept seemed to be inspired by Japanese cuisine, but since the wasabi crema was very subtle and the tuna is pretty bland itself,  the whole taco needed more seasoning.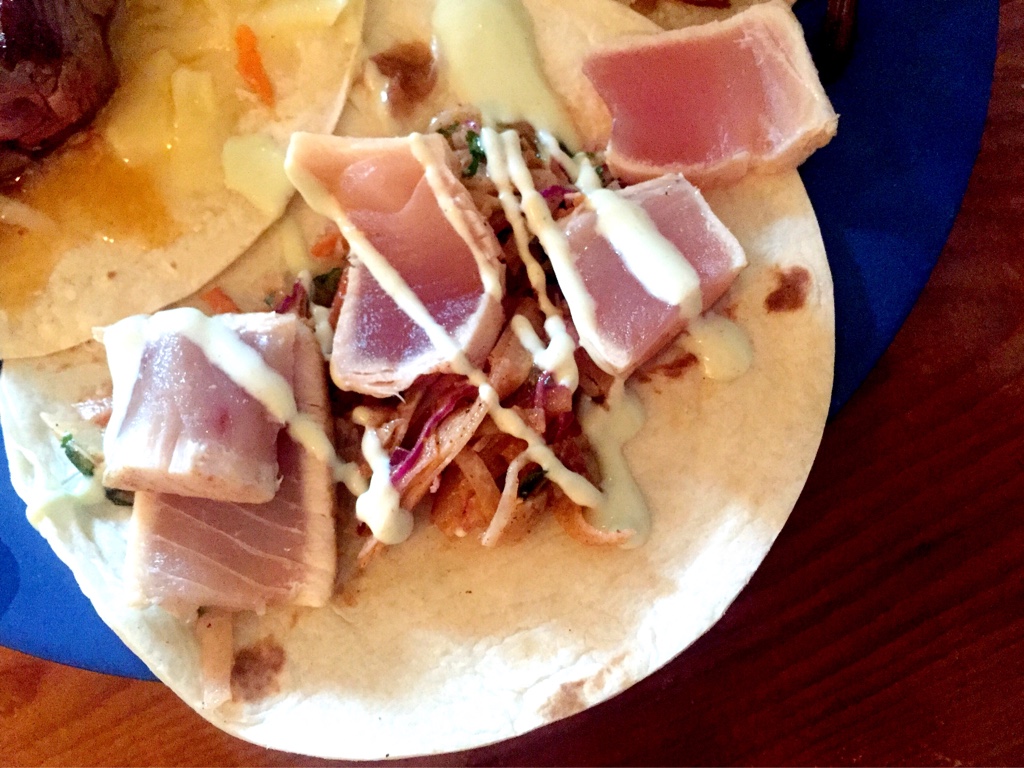 The Suadero ($4) was served with beef brisket marinated in a beer achiote and pickled poblano pico. Visually it was similar to the pork taco, but the meat was dry and a little tough. Struggling with the texture, the flavour didn't come through for me as much as well.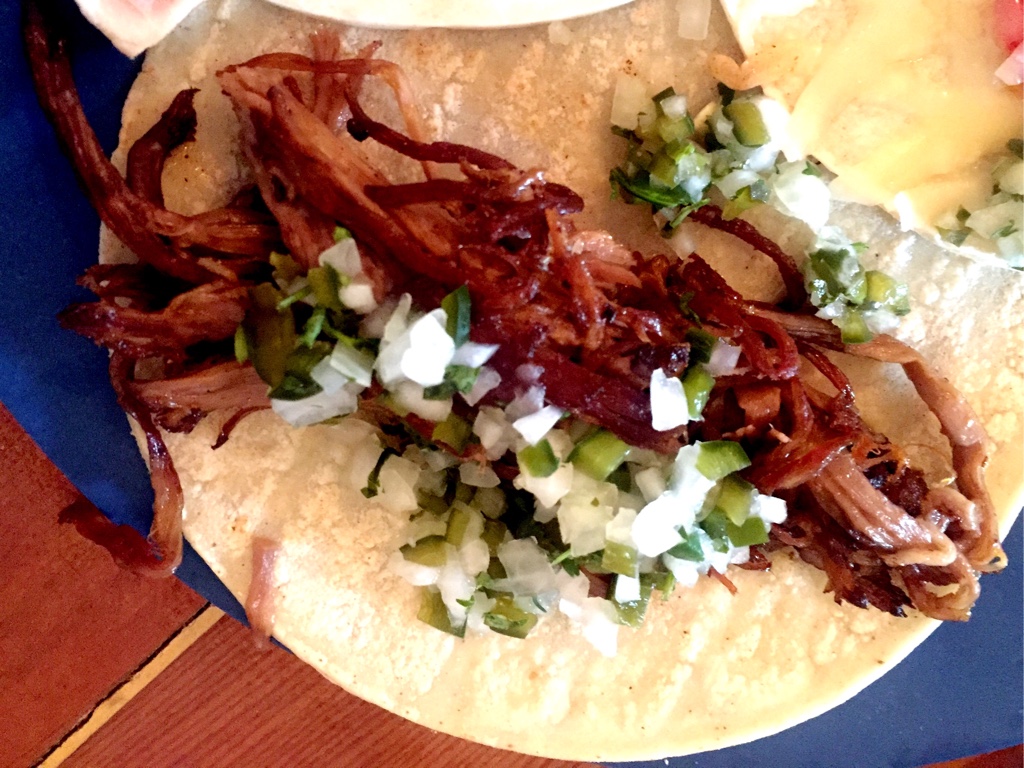 My favourite was the Alambre ($4.25), with bison skirt steak, bacon and melted cheese, finished with some onions and peppers. The steak itself was surprisingly moist and tender, and good quality bacon added some great flavour. But seriously you can never go wrong with adding bacon to anything.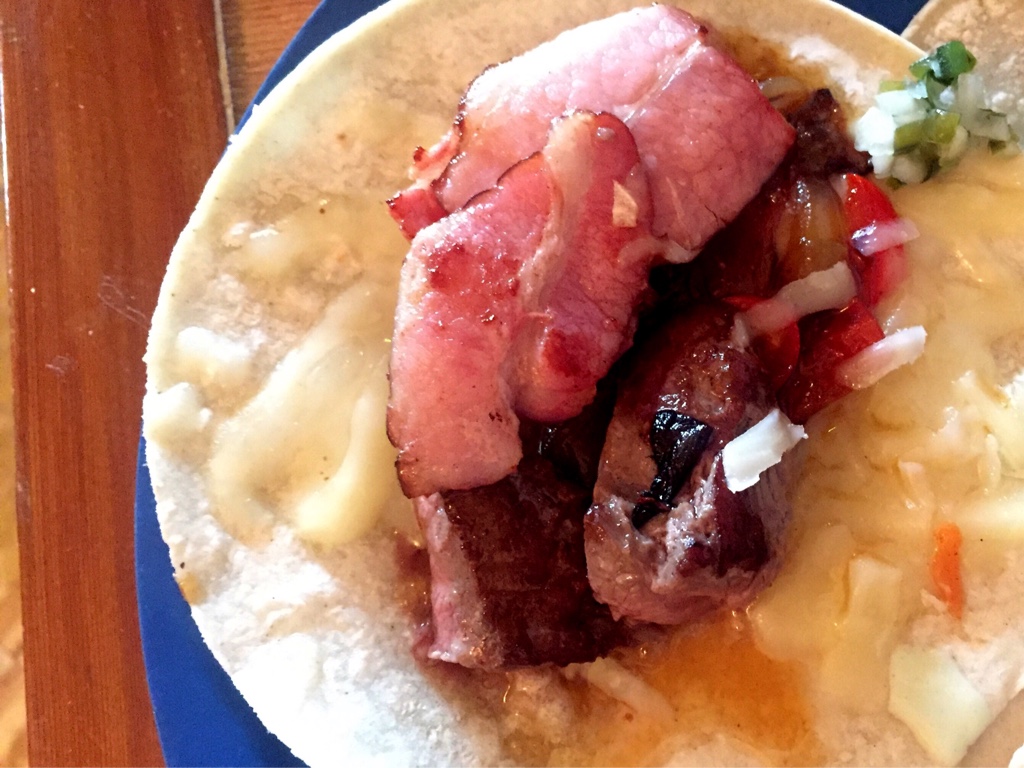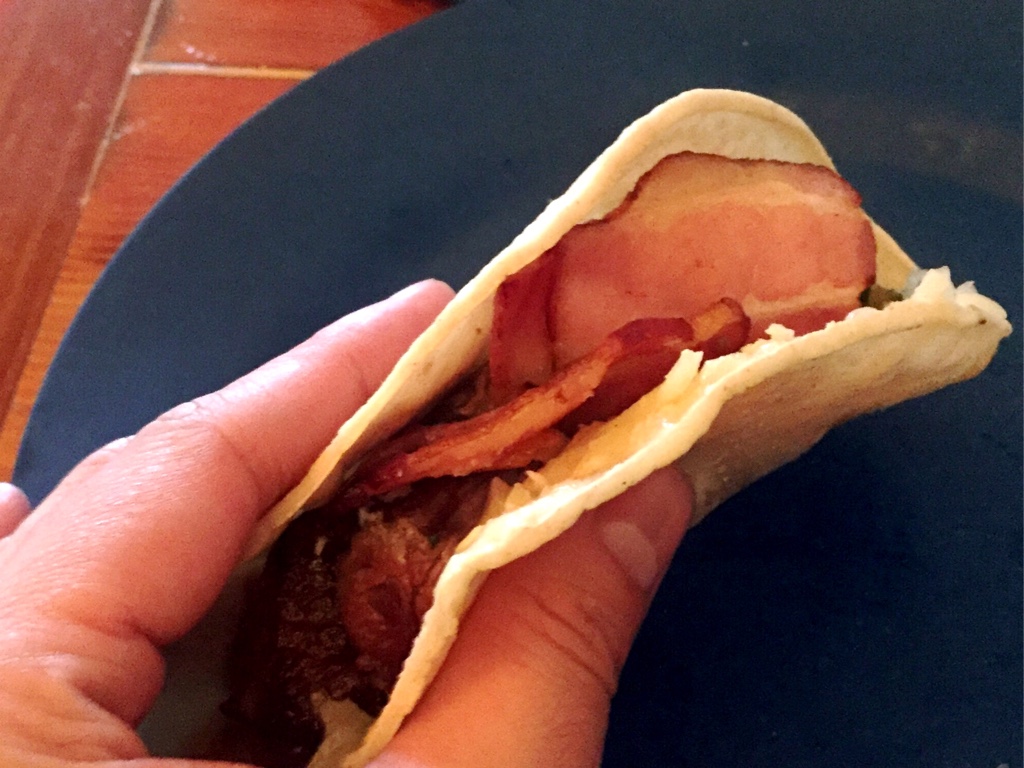 Finally the Pescadon ($4.25), the fish taco that was always popular at any taco joint. The piece of fish was cooked well and the flavours were decent. But I really thought it could be a bit better, like they could use a little more veggies and instead of the boring iceberg lettuce, they could use cabbage for a bit more texture.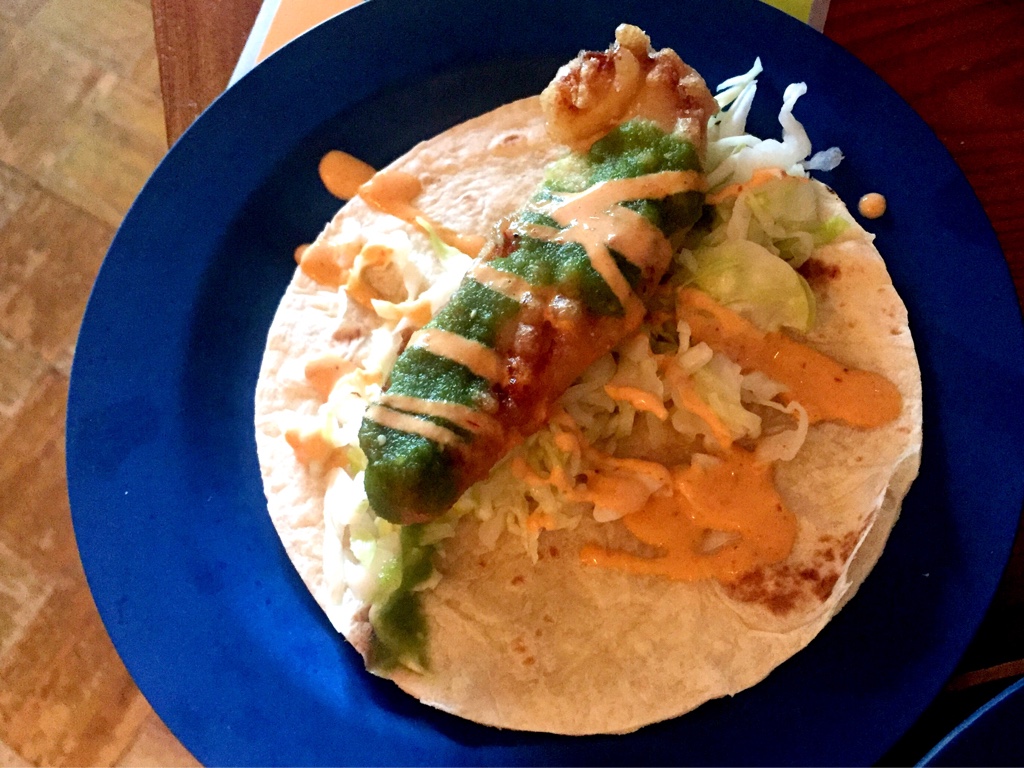 More Cocktails
After our margaritas, we ordered a couple more tequila cocktails. La Paloma ($7.50) would please the grapefruit flavour lovers like me, as I choose Perrier Pamplemousse over Citron any day. Probably drawn inspiration from Pisco Sour, the Tequila Sour ($7.50) gave me a bigger kick from tequila.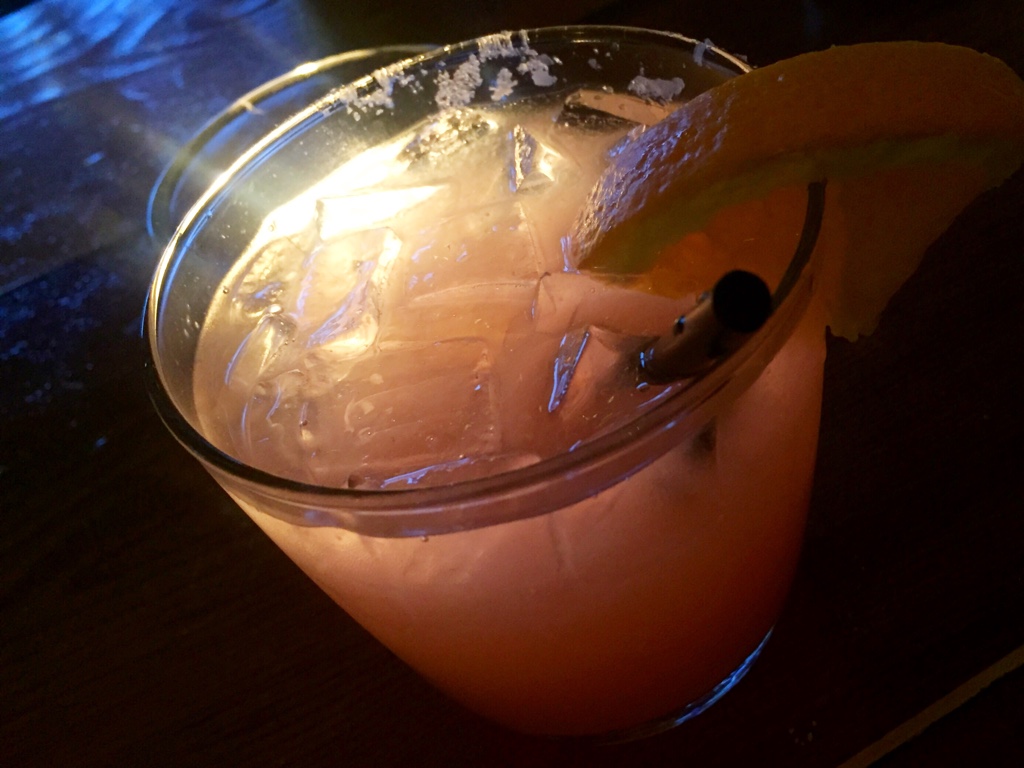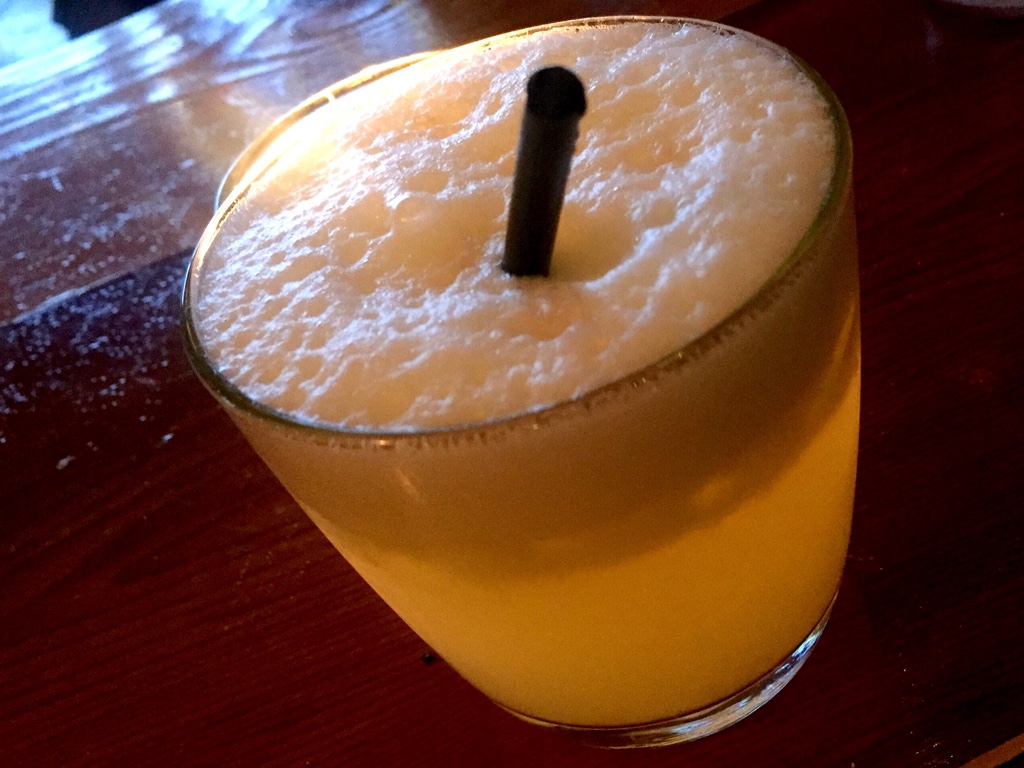 Final Words
It is interesting that, as a Cantina,  Los Cuervos shares the same block with other tavern-like places such as Savio Volpe and Les Faux Bourgeois. After all, catina, osteria and bistro are the same word for casual dining with going easy on your wallet, and kudos to their contributions to this lovely East Side corner built for food lovers.  Los Cuervos is definitely the more inexpensive one in the bunch, providing decent eats and awesome tequila drinks, and displaying quality of a neighbour gem. The tacos were mostly tasty, with some being exceptional like the pork shoulder one and the bison one, and some needing a bit more thought on the texture or the flavour, like the beef brisket one and the seared tuna one. The hibiscus margarita was a sexy  and delicious surprise however. Now I'm even more curious – a visit to Sal Y Limon shall happen soon for a comparison!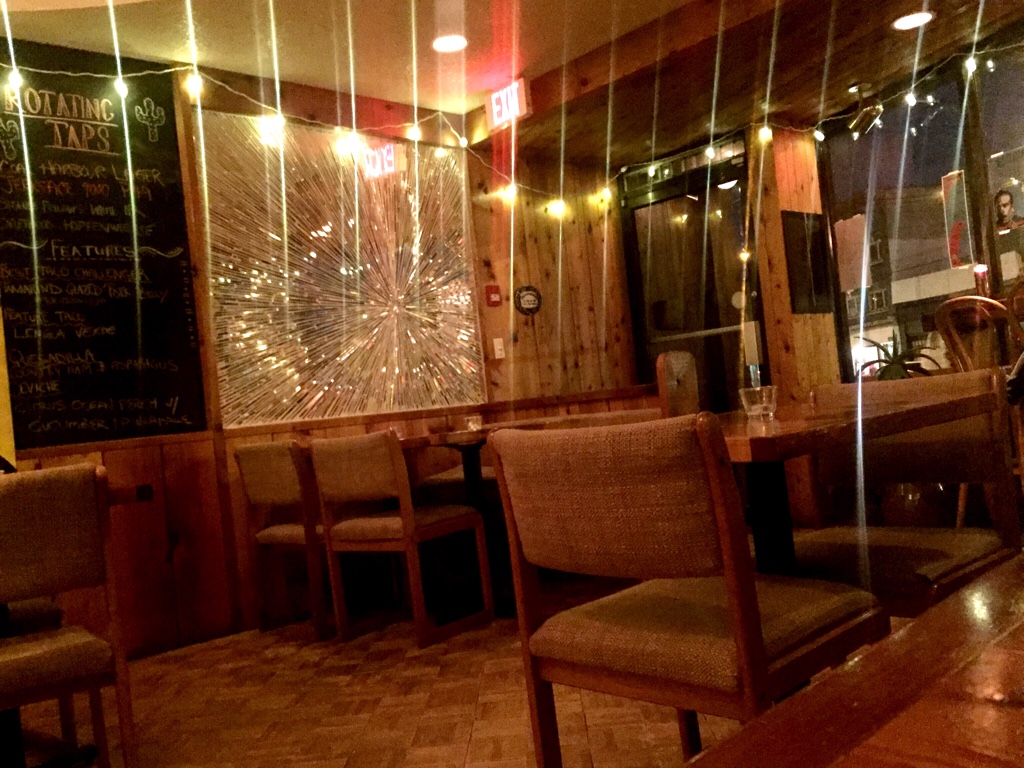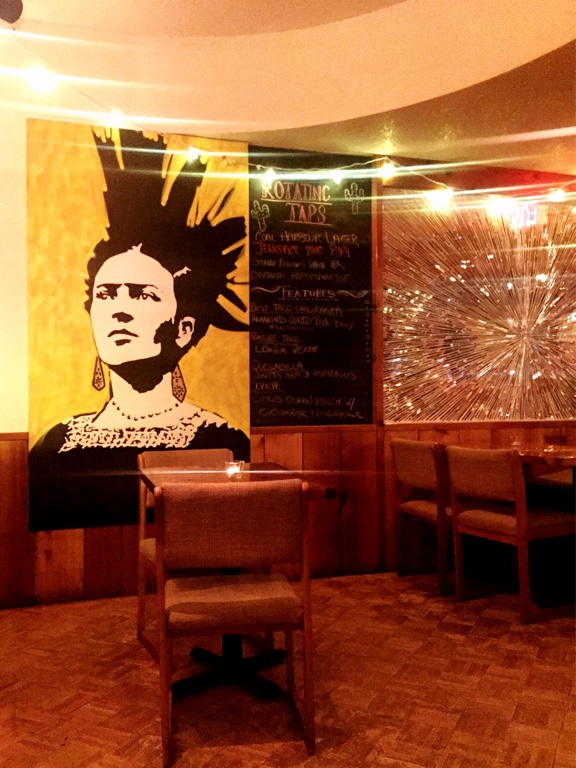 Website:
Menu and more reviews:
Location: