Some Thoughts On Shanghai Cuisine
When Louis suggested Jin Jiang Shanghai Restaurant for his birthday and our monthly university friends gathering, I jumped right on board. Although I went to Shanghai River with my mom not too long ago on Mother's Day, I wish we had been with more people so that we could try more. A lot of good Shanghai dishes are hard to be shared by only 2 people. It is always fun to have a family-style Chinese feast sitting at a big around table with a group of people.
I quite enjoy Shanghai cuisine, which in my opinion, lies between Cantonese and the northern cuisines. Compared to Cantonese cooking, although using wine, dark soy sauce and sugar more substantially, Shanghai cooking is still somewhat similar as in emphasizing the quality of fresh ingredients and their original flavours, and also using very few powerful spices. Also Shanghai cuisine is not only limited to how people cook in the city of Shanghai, it covers a much broader area of the surrounding provinces along the East Coast of China and near the Yangtze River
Small Cold Plates
As the Shaoxing wine, or the yellow rice wine is used commonly in Shanghai style cooking, sometimes it's used as the main component of the dish, such as the Drunken Chicken ($7.98), which is just plain steamed or poached chicken with skin on, marinated in the Shaoxing wine for 24 hours, and voila! There might be a touch of salt, sugar, and ginger, but the preparation is very minimum. They did a great job on their version of this dish at Jin Jiang. The chicken was perfectly cooked with the skin still firm and intact, and the wine flavour was subtle and meat was delicate and delicious.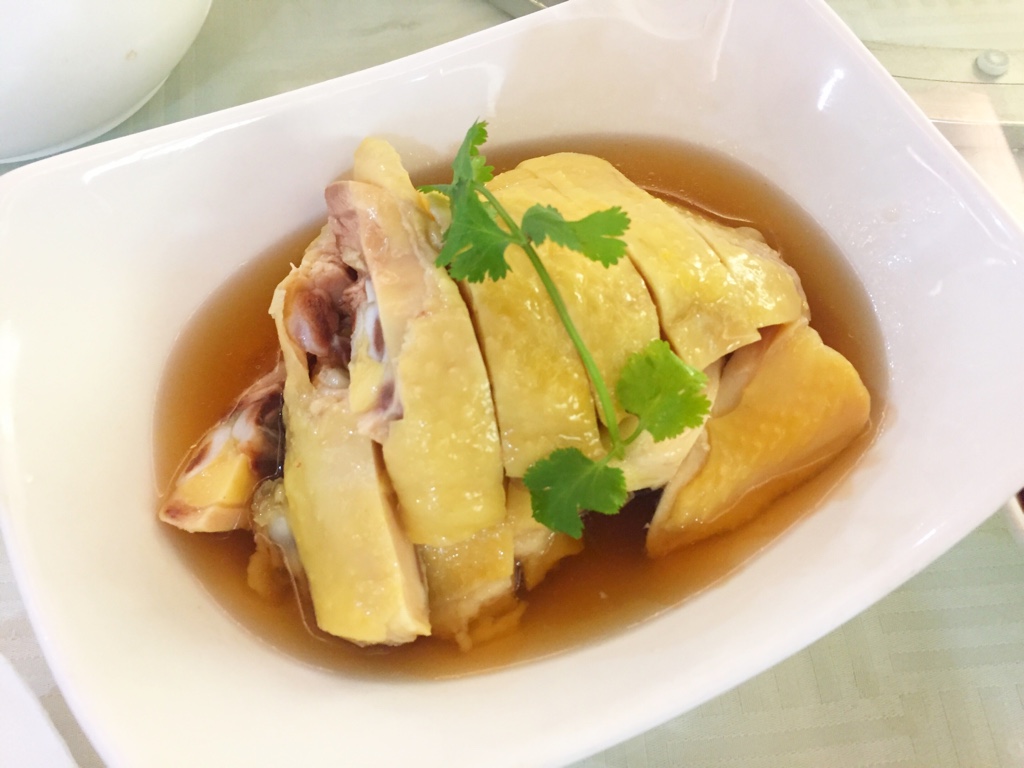 The other cold plate was the Braised Bean Curd with Peanuts, Mushrooms, and Golden Needles($5.98), the marinated bean curd was crunchy, and the other components provided good texture contrast. But it was a little bit too salty for my liking.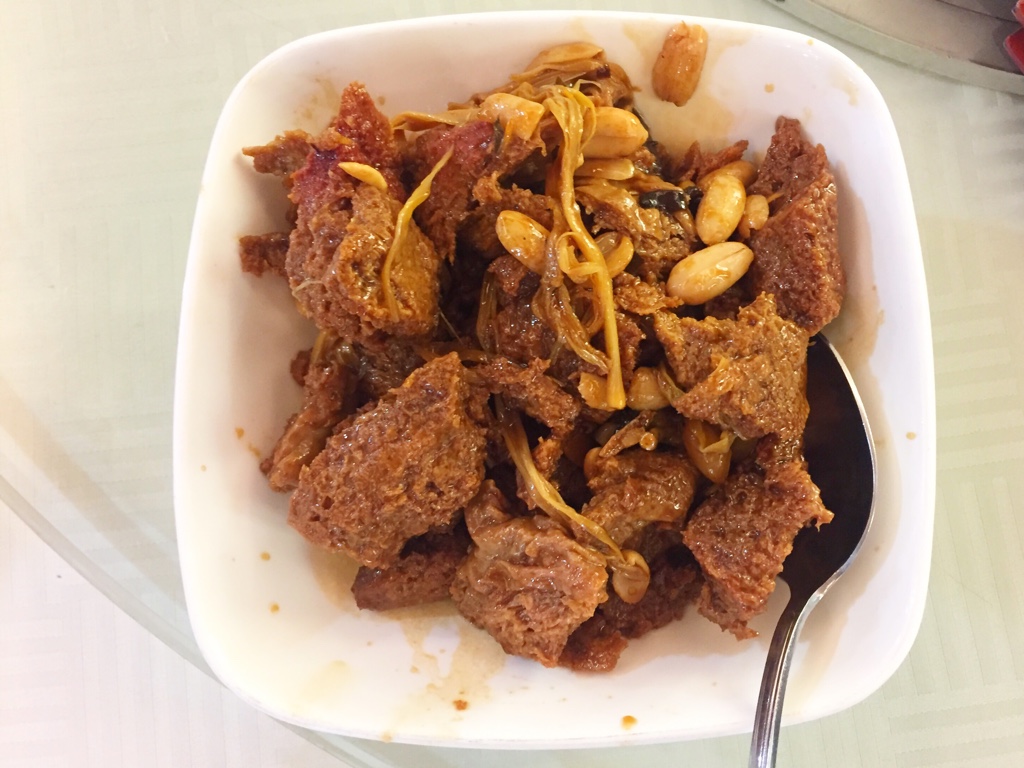 Shanghai Style Dim Sum
Shanghai style dim sum dishes are somewhat similar to the Cantonese ones, but seafood is not used as much in them.  And naturally we had to get the Steamed Soup Dumplings ($5.98), the must-have dish at every Shanghai restaurant. The I like the size and the flavours of the dumplings, but unfortunately found some broken skins on a couple of them.  The Pan Fried Dumplings ($4.98), the Turnip Cakes ($5.98) and the Beef Rolls are all pretty solid. They definitely had nailed the flavours, but I was still waiting for something to excite me.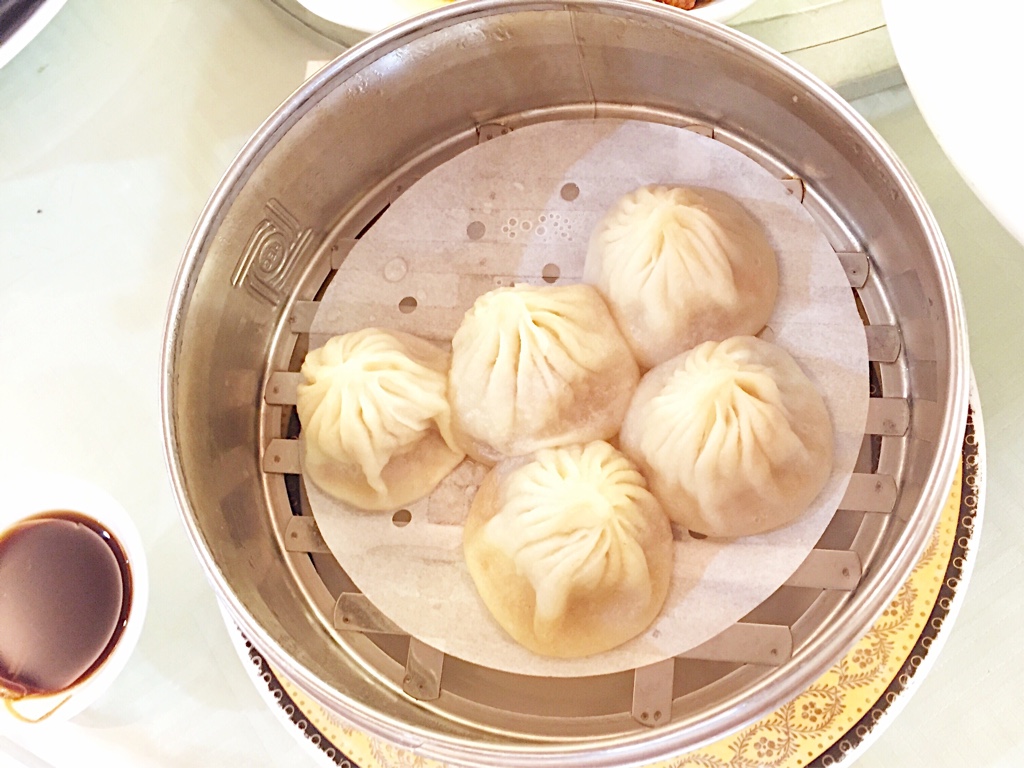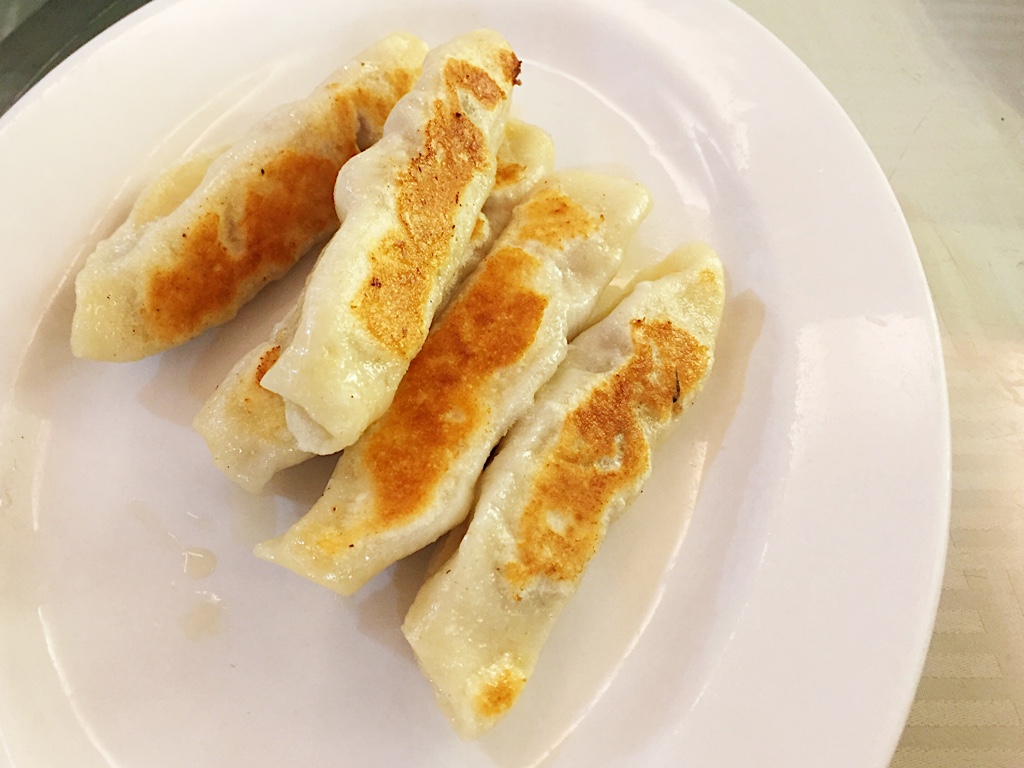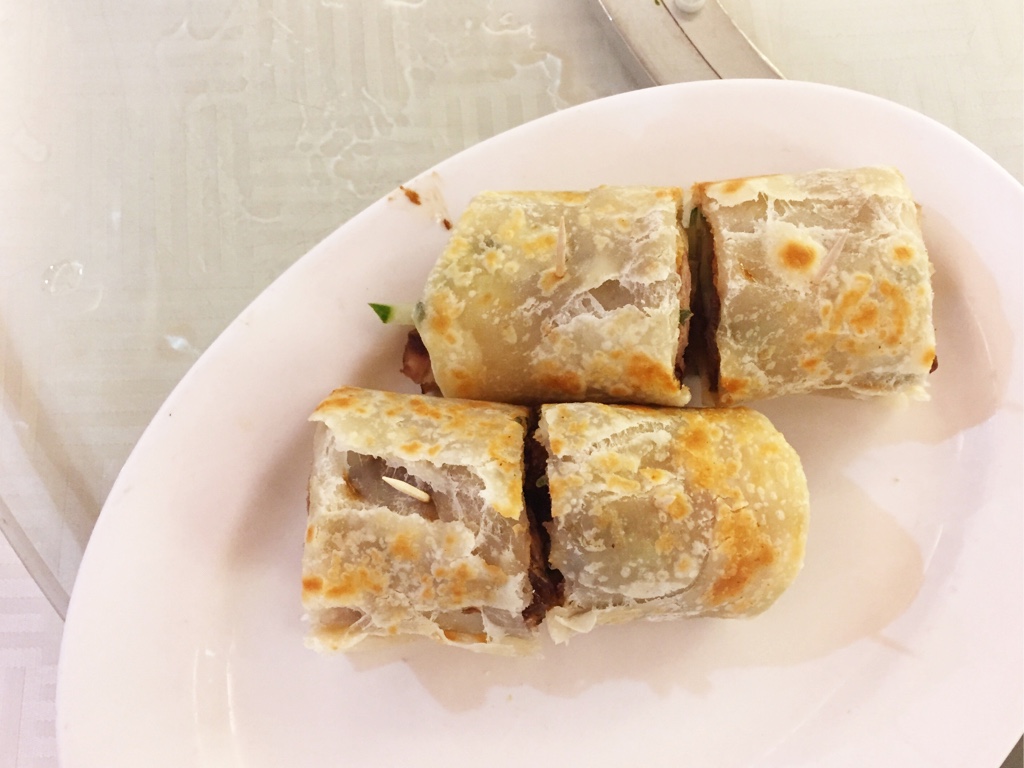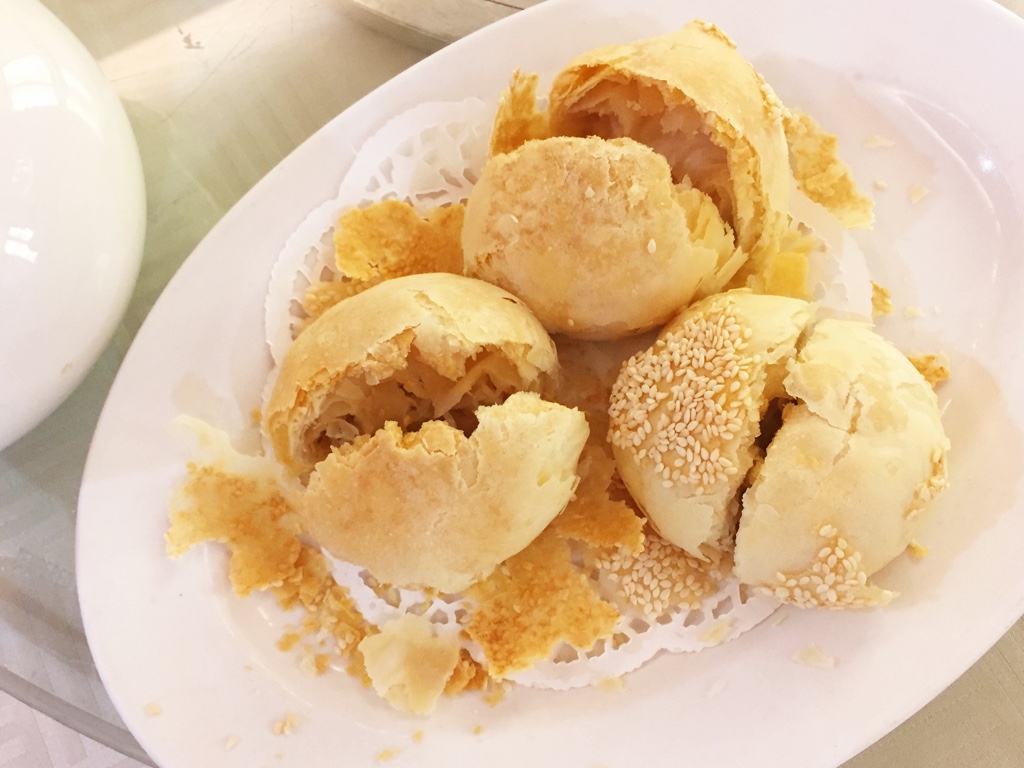 Delicate Soups
Both the Braised Chicken Noodle Soup ($6.98) and the Wonton and Chicken Soup in Clay Pot ($18.98) were pretty delicate, the chicken broth flavour was very subtle, which was expected. I would rather prefer the Salty Ham and Vegetable Soup that I ordered at Shanghai River last time.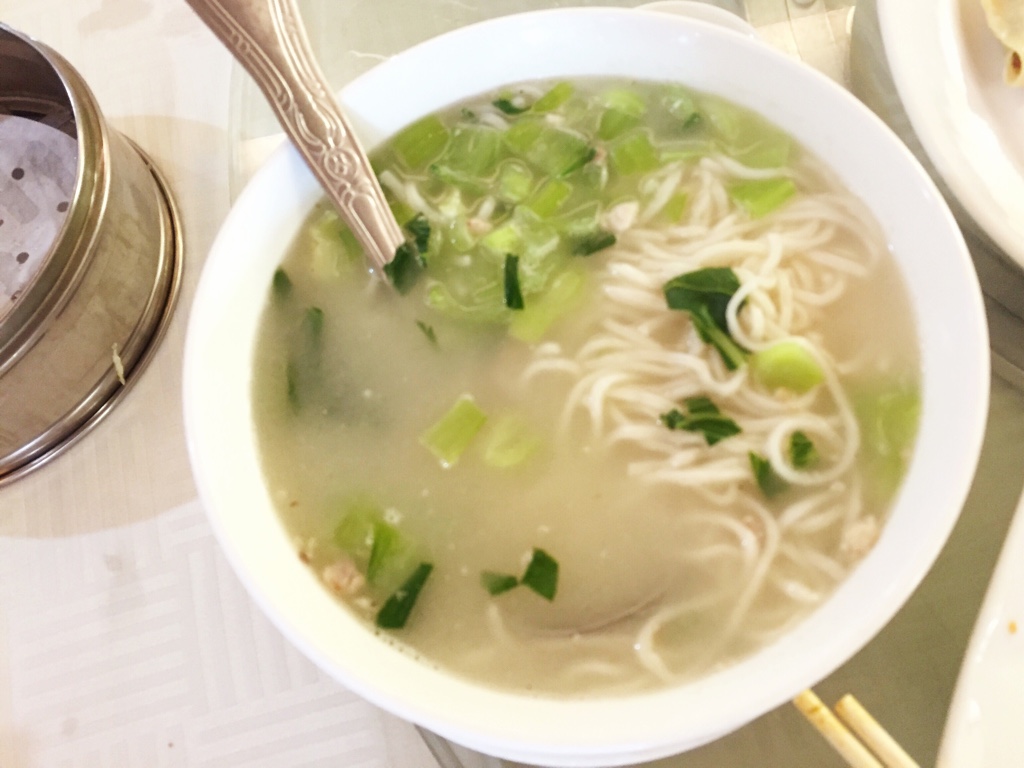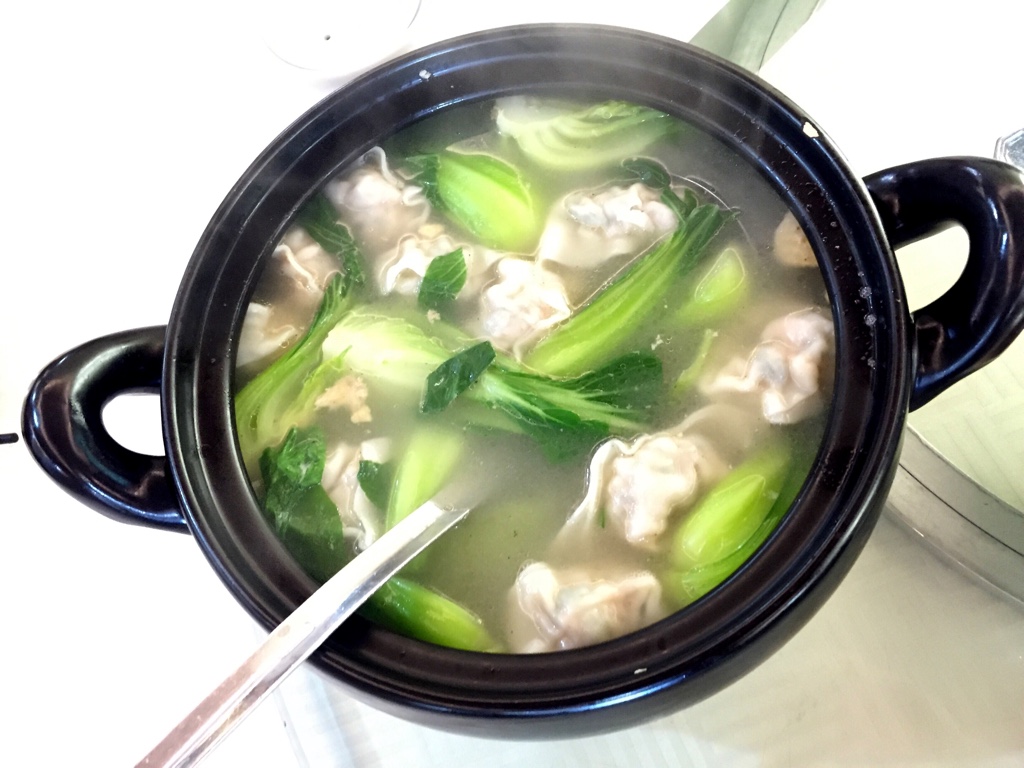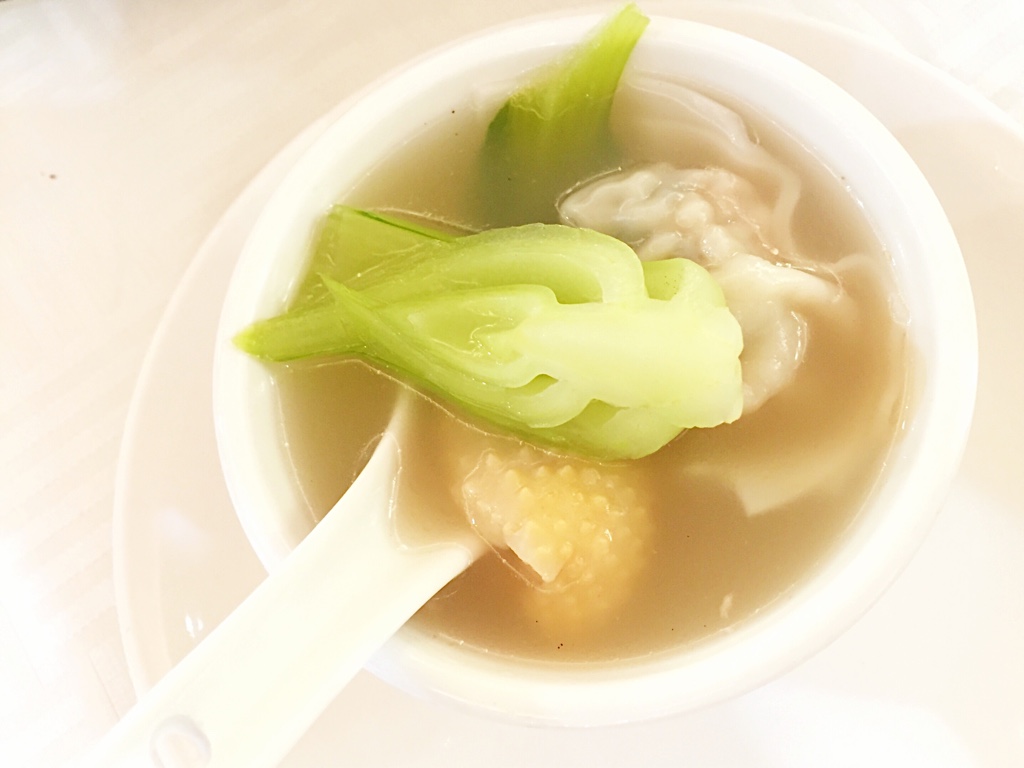 Main Dishes
For mains, the Pan Fried Egg White and Seafood ($14.98) is always LoLo's favourite because the Chinese name of this dish literally means 'Better Than Crab', implying it's  imitating a crab dish.  She doesn't like crab meat but she still wants enjoy eating crab? Anyway, she wasn't too happy about their version here because she found shrimp in the dish and she doesn't like shrimp either. This is strange because most Shanghai restaurants that I have been serve this dish only with egg white and no seafood at all.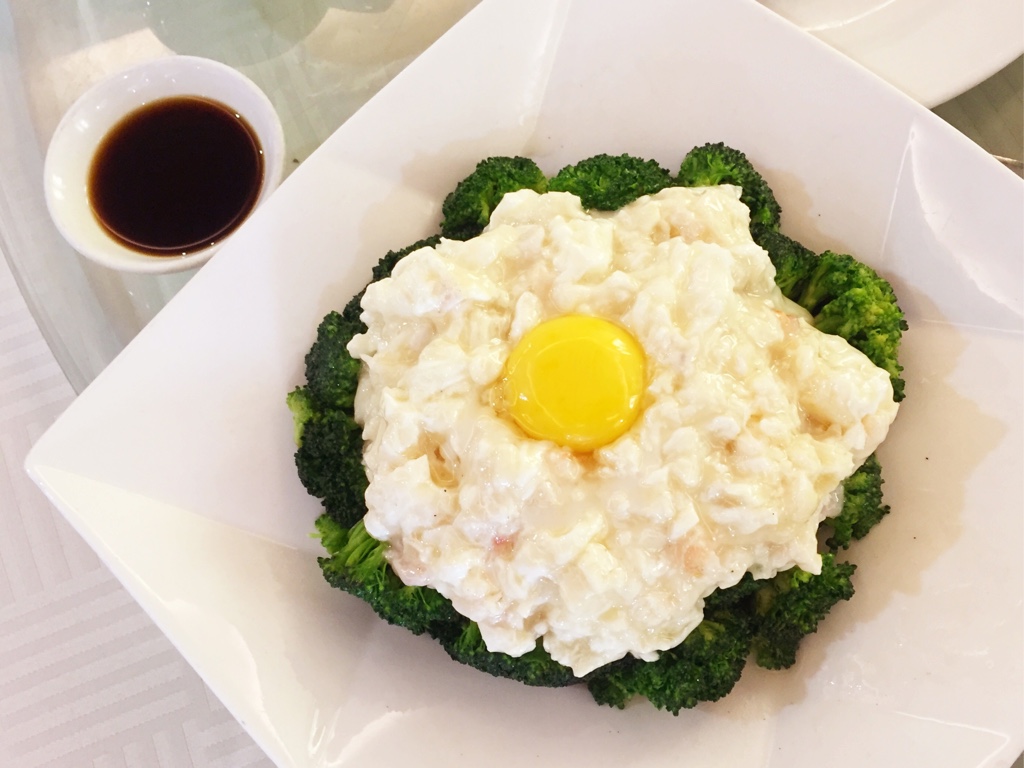 I never had the Salt and Chilli Pepper Fried Pork Hocks (13.98) or anything like it before. Although there was not a lot of meat on those hocks, the flavour was fantastic. Besides salt and chilli, there ere also lots of garlic and Chinese 5 spices.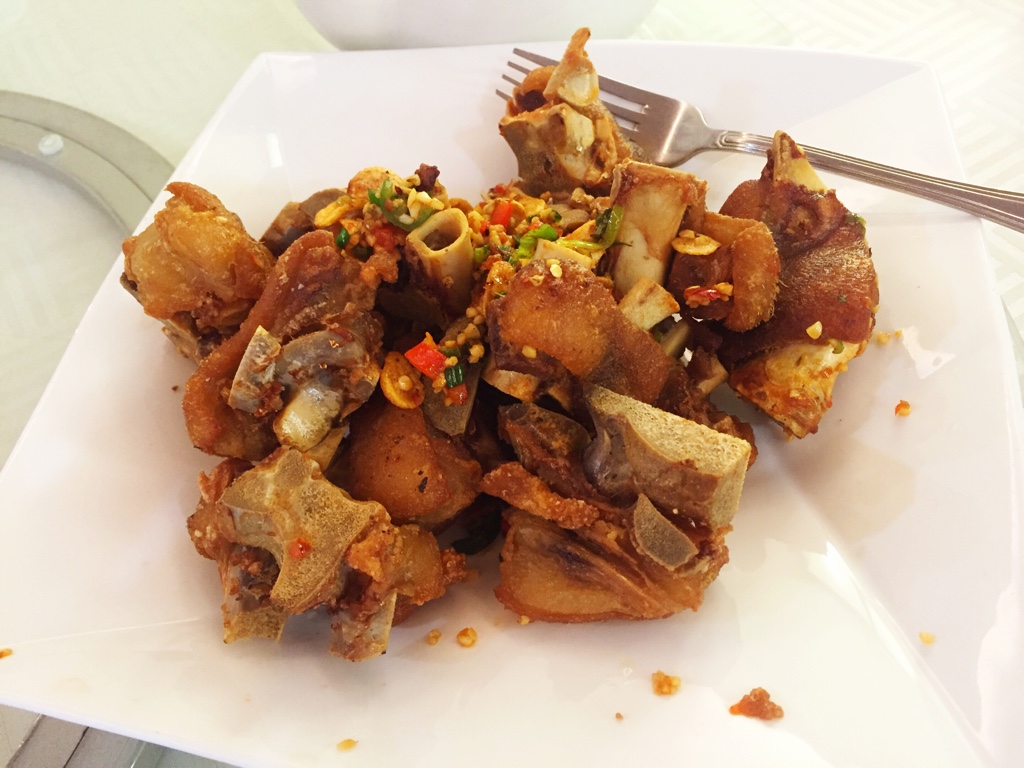 The highlight of the meal was the Fried Sliced Eels ($29.98). The plating was visually stunning, with the fried eels thinly sliced, immersed in oil, and topped with a ton of minced garlic and green onion. This is very different dish from the Fried Eel with Yellow Chive that I had at Shanghai River, and it is actually the more famous authentic Shanghai dish. Some of my friends weren't too impressed by the oil, but I found it rather luscious and delectable.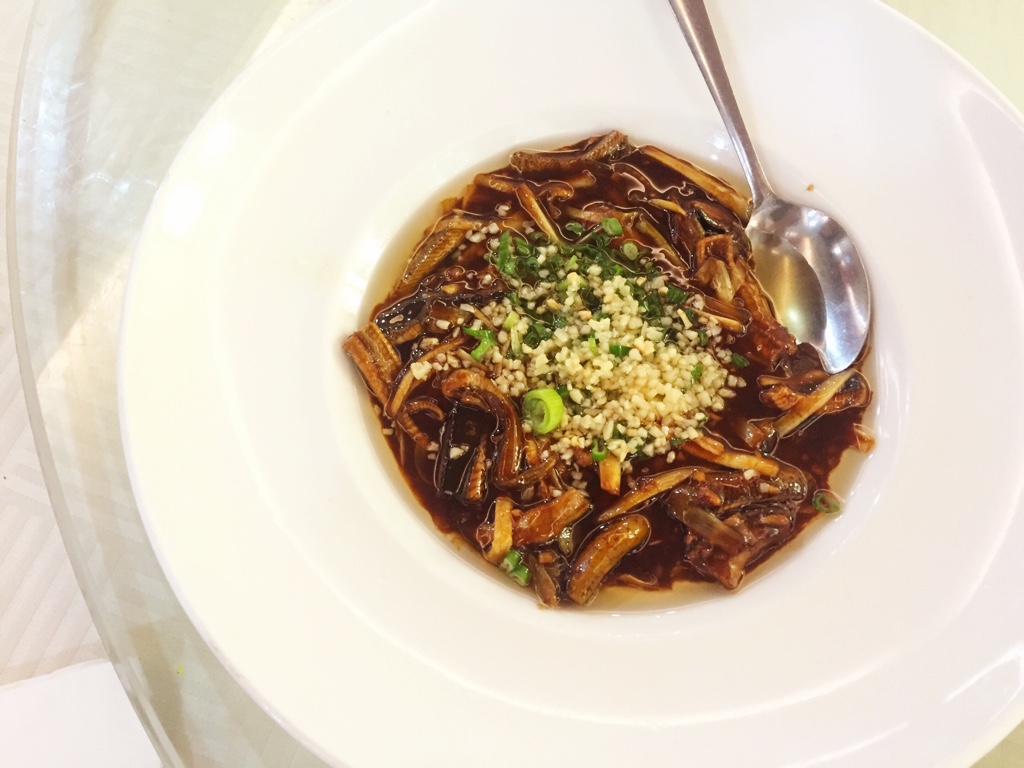 Final Words
Ordering a mix of dim sum and main dishes here definitely made quite an enjoyable lunch for our big party of 10 here. The popular dishes like the Steamed Soup Dumplings and the Chicken and Wonton Soup were pretty solid, but I found the first-time dishes like the Salt and Chilli Pork Hocks and the Fried Eels in Oil a lot more impressive. The service was good with the staff being attentive. If you are looking for a bigger meal, they offer set dinners with 10 courses too, which would cost over $30 per person, but in my opinion, it is totally worth it. I would like to come back here and hopefully have a feasting experience like what I had at the Shanghai Elan Restaurant.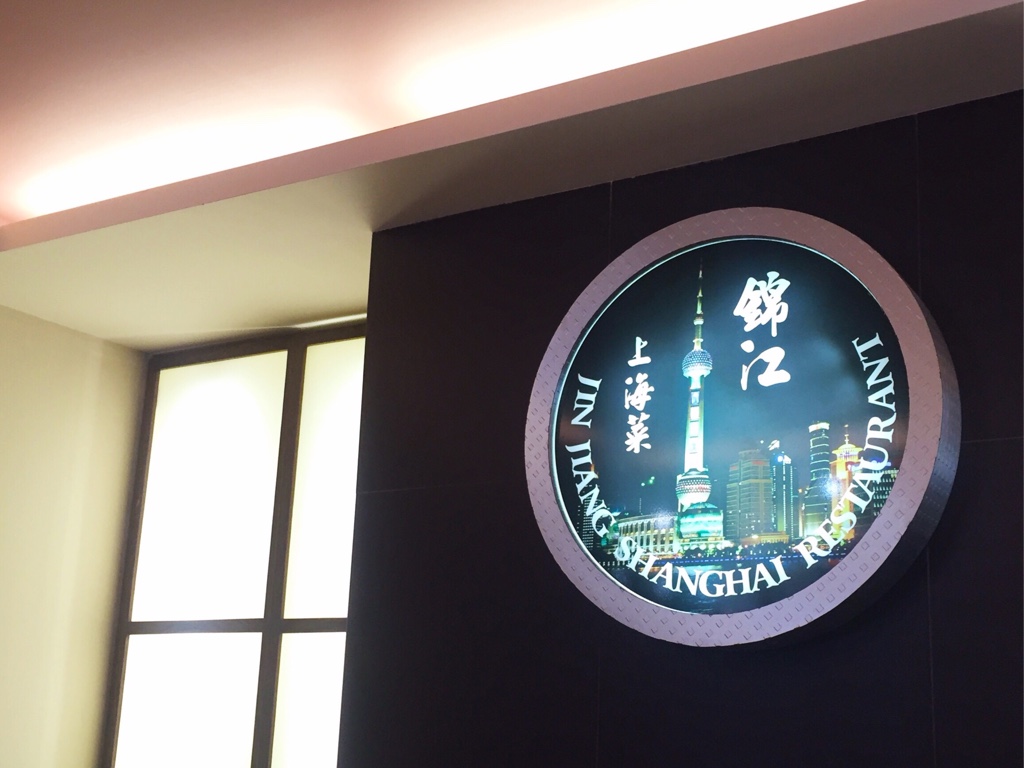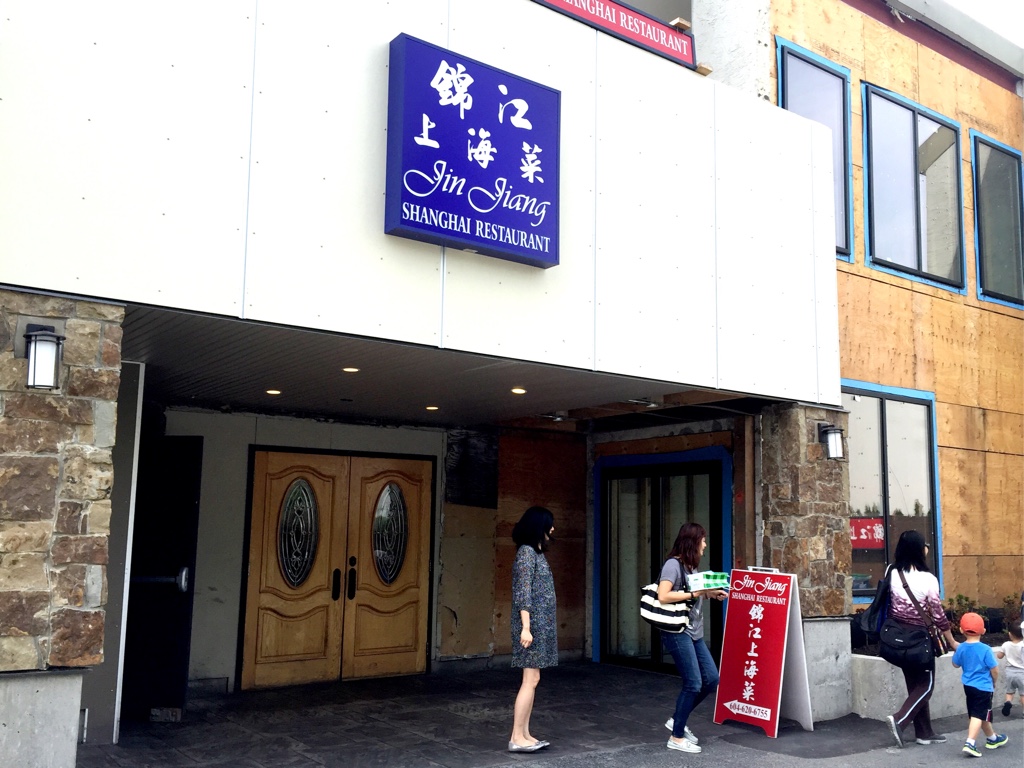 Facebook:

https://www.facebook.com/pages/Jin-Jiang-Shanghai-Restaurant/155611987959244
Location: