Just sitting down, I found the dining room of Les Faux Bourgeois likeable. The slightly dim lighting might not be photography friendly, but it created a warm and intimate ambiance, fantastic for unwinding or having a romantic dinner. A family of 6 or 7 sitting at a table next to ours seemed to be enjoying their dinner in the peaceful atmosphere, with their papa quietly sipping on a small glass of Absinthe, and slowly cutting his steak.
Their menu seemed genuine and humble, featuring mostly Bistro dishes, nothing too fancy. Some classic French favourites on the menu caught our eyes such as Escargots De Bourgogne,  and Boudin Noir  for our appetizer choices. I also picked the Pan Fried Sweet Bread on their daily special board. I think the lighting had made the colours of the dishes very similar, somehow the flavours were very similar as well. I was very excited to try Boudin Noir and sweet bread the first time at a French Bistro, but I did not find the dishes particularly great and memorable.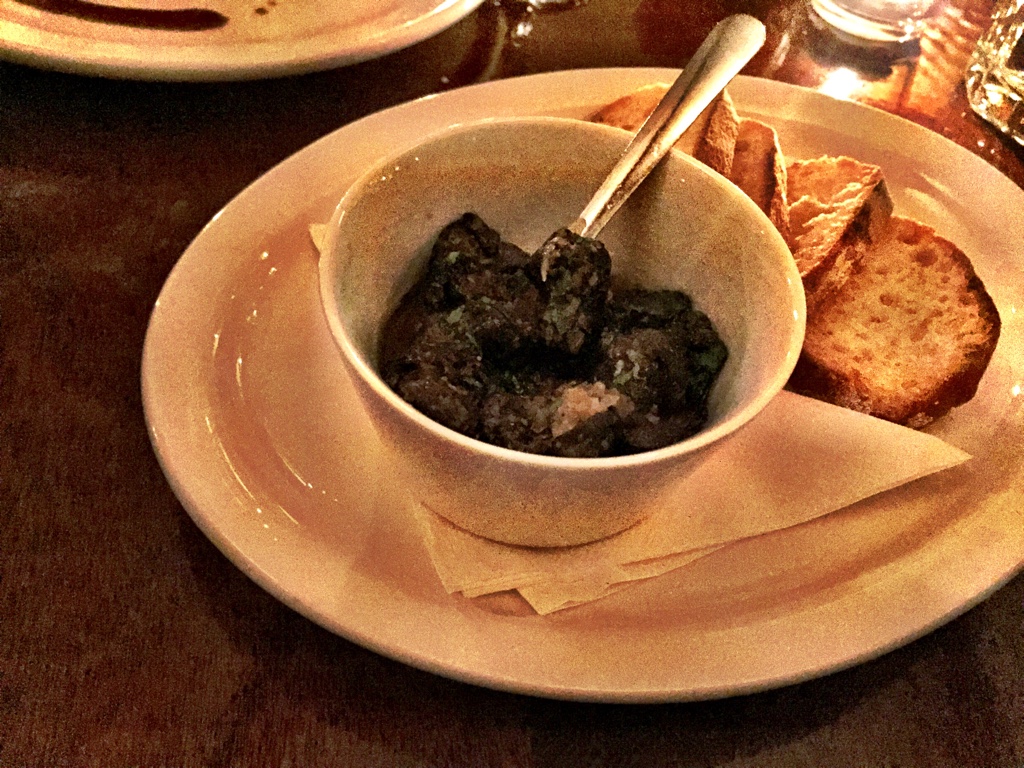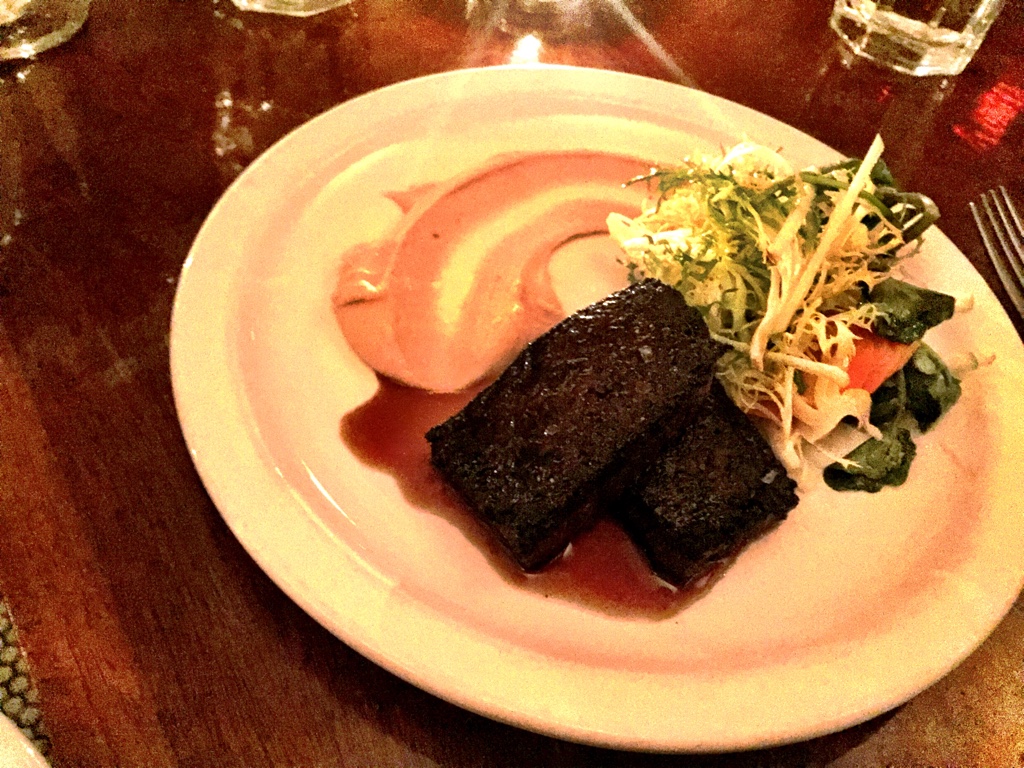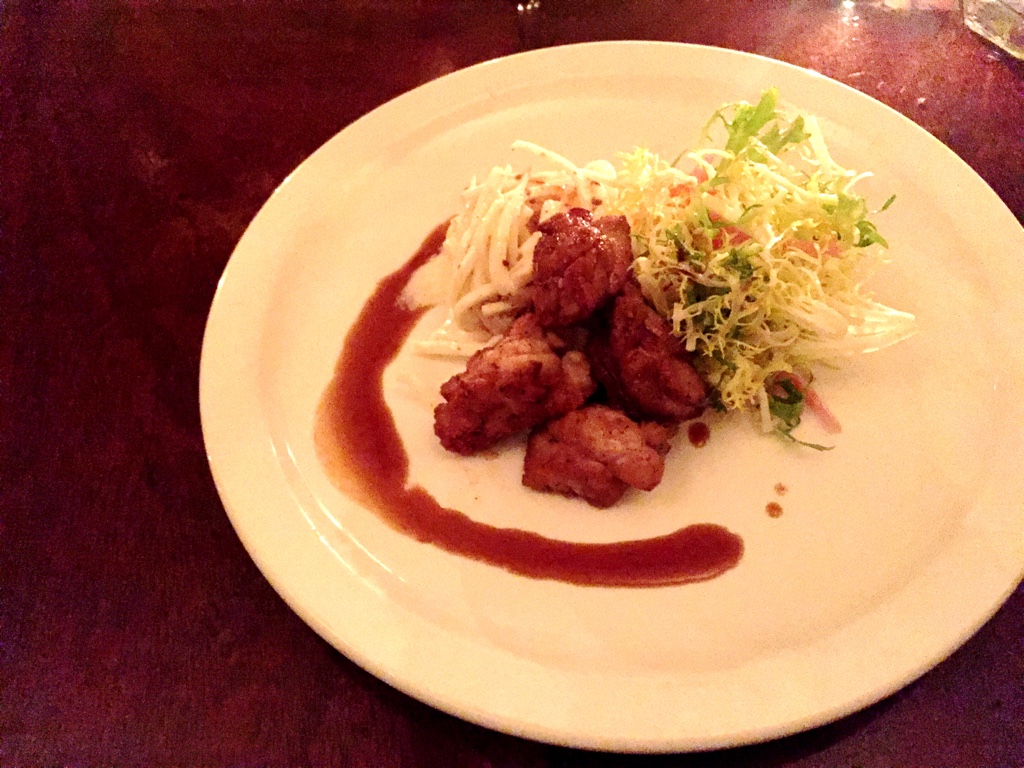 For the mains, then dishes again were very unpretentious, and the portions were quite generous, especially Bert's Moules Marinieres, which came with a huge bowl of French fries. The mussels were big, fresh and satisfying. LoLo was slightly disappointed on her French Hamburger Steak, a dish on their daily special board, and wish she had sticked with something classic on the menu. Her entree also came with a huge bowl of fries. The fries were good but we could barely finish half of them. I ordered Cassoulet, possibly the French version of the British poor man's dish Pork and Beans, a white bean stew cooked with pork, duck and Toulouse sausage. The portion was also big, although not amazing, I did find the dish comforting. And it was a shame that we had absolutely no room for desserts.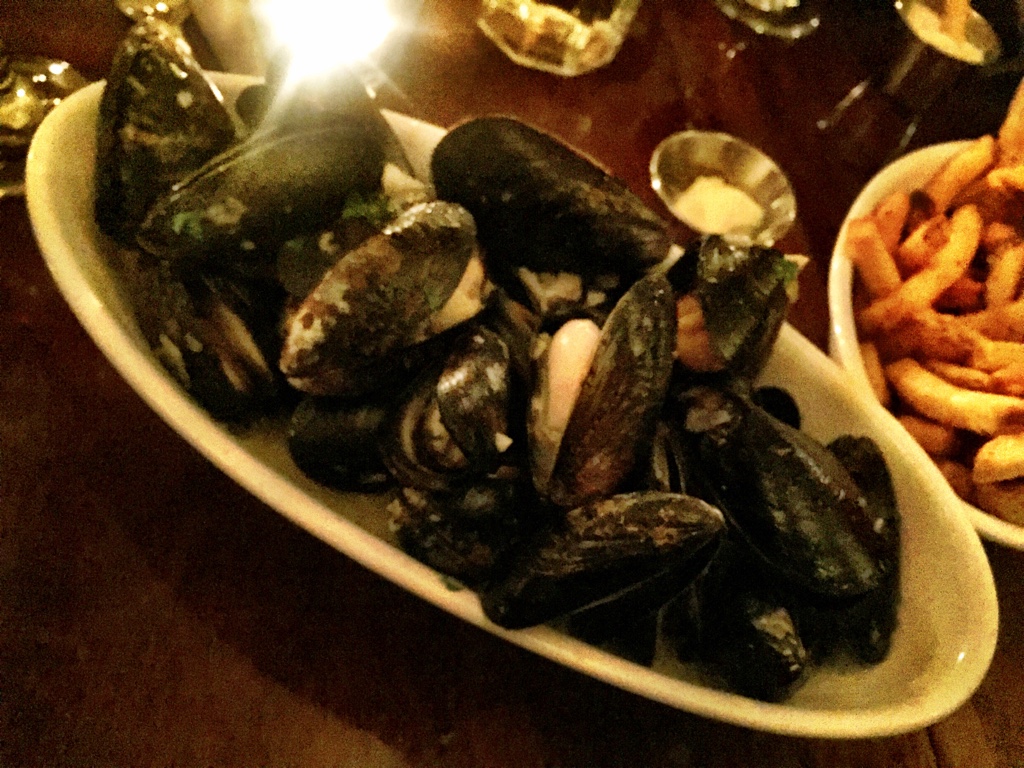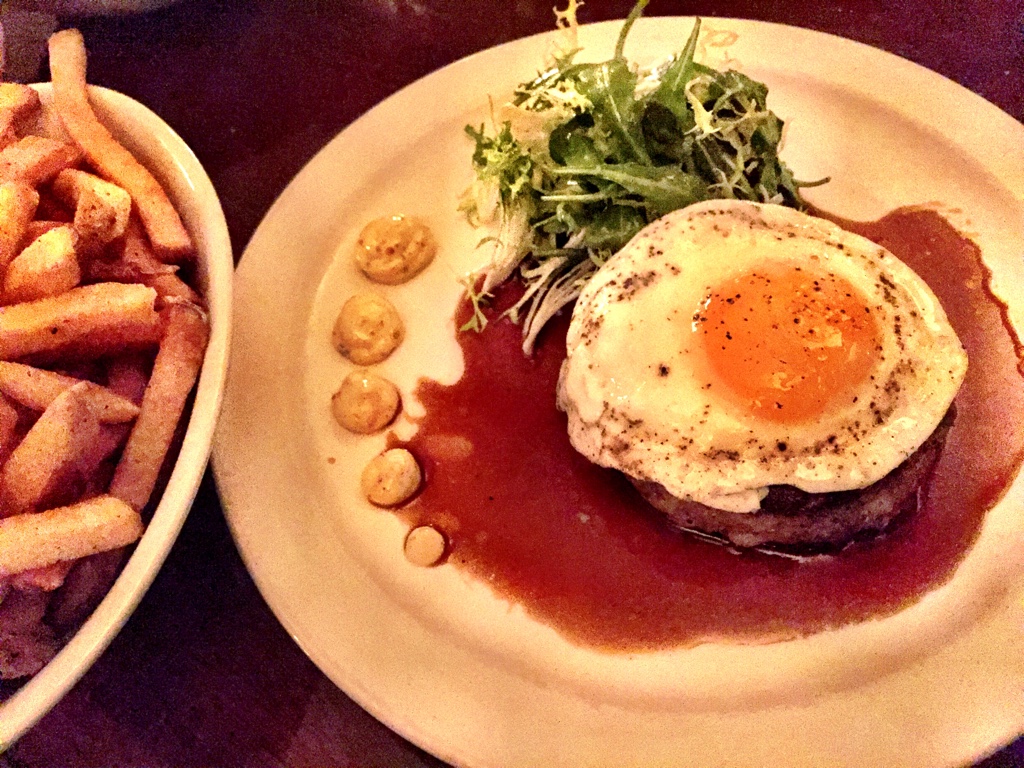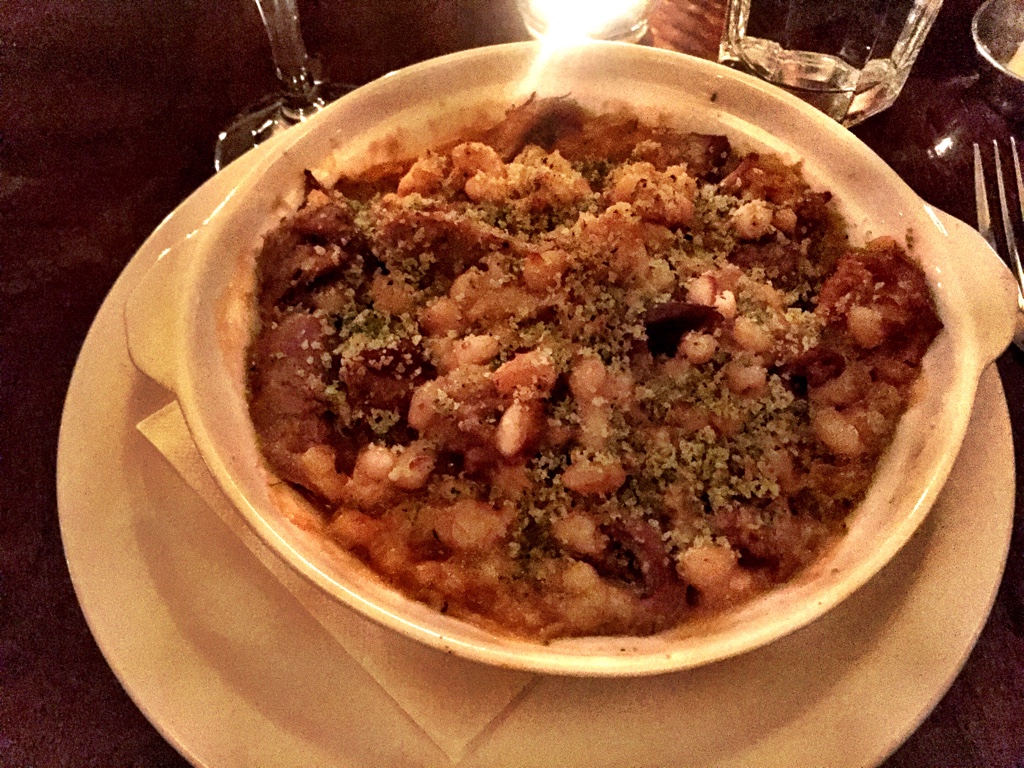 Overall although not super great, we found the food here enjoyable and the price quite reasonable. They definitely keep people who appreciate the values of their dishes coming back. I do want to come back here to try the other classic bistro dishes such as Duck Confit, Veal and Mushroom or Creme Brûlée.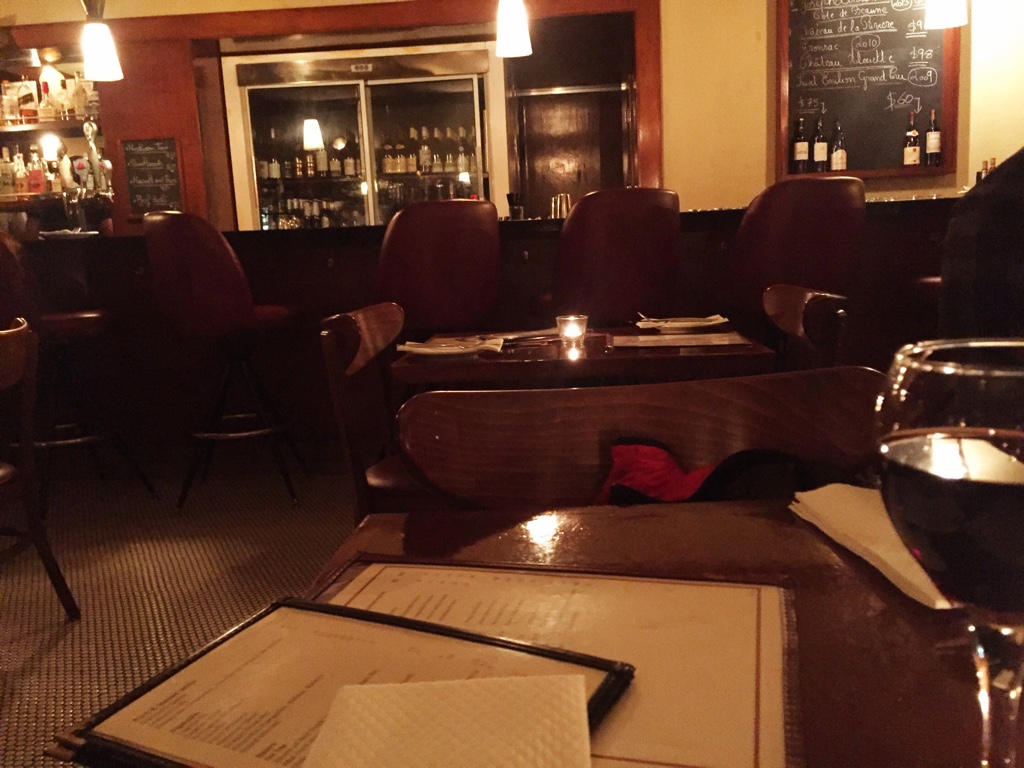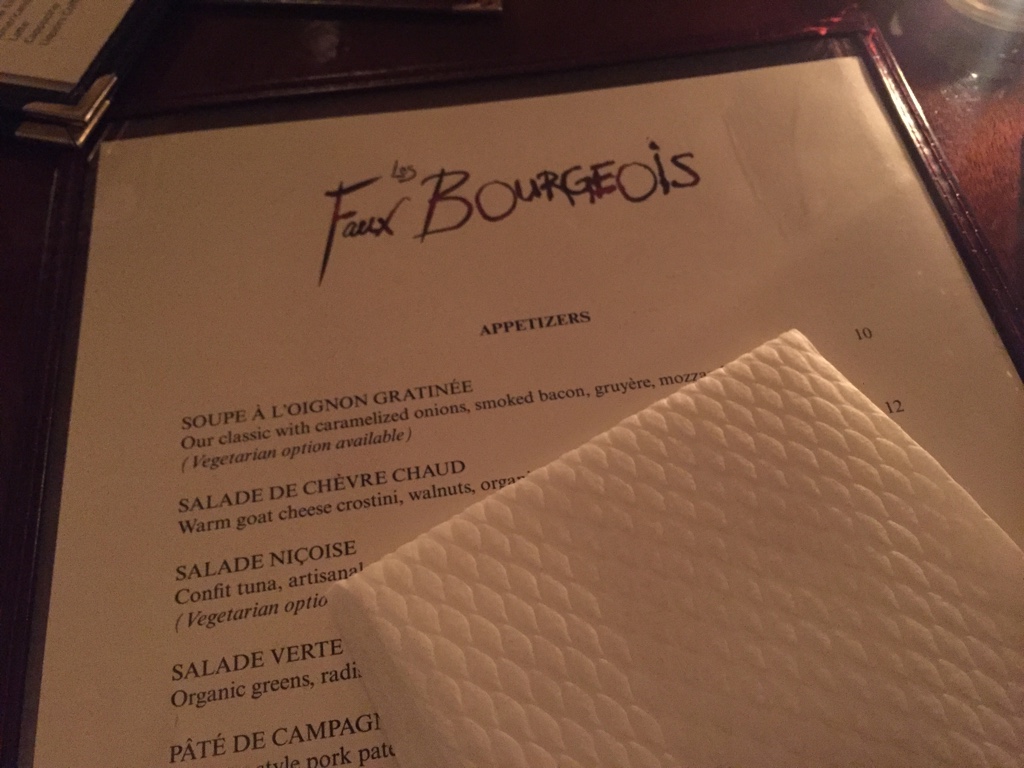 Website:
http://www.lesfauxbourgeois.com
Menu, Location and more reviews: