If a restaurant has been around for 29 years, there must be certain values in this place to keep it running. I can see how La Baia Ristorante Italiano in White Rock has done it over all these years. It is all about those traditional bold flavours that keep the locals and tourists coming back. I am pretty sure if a restaurant has been around for that long, there must be some off days when they meet a few unsatisfied customers. Running a restaurant, is after all, a tough business with a mostly hard-to-please clientele. People usually complains more often than they write kind words and show appreciation. But the point is, I did enjoy my dinner at La Baia and I appreciated the charms of this place.
They had a great selection of Veal dishes, and I picked Saltinbocca Alla Romana. There was 3 servings of veal scaloppine (thin cut of veal), topped with prosciutto, and a sage white wine sauce. It was delicious. Despite the saltiness of prosciutto and the strong fragrant presence of sage and white wine, I could still taste how fresh and delicate the veal was.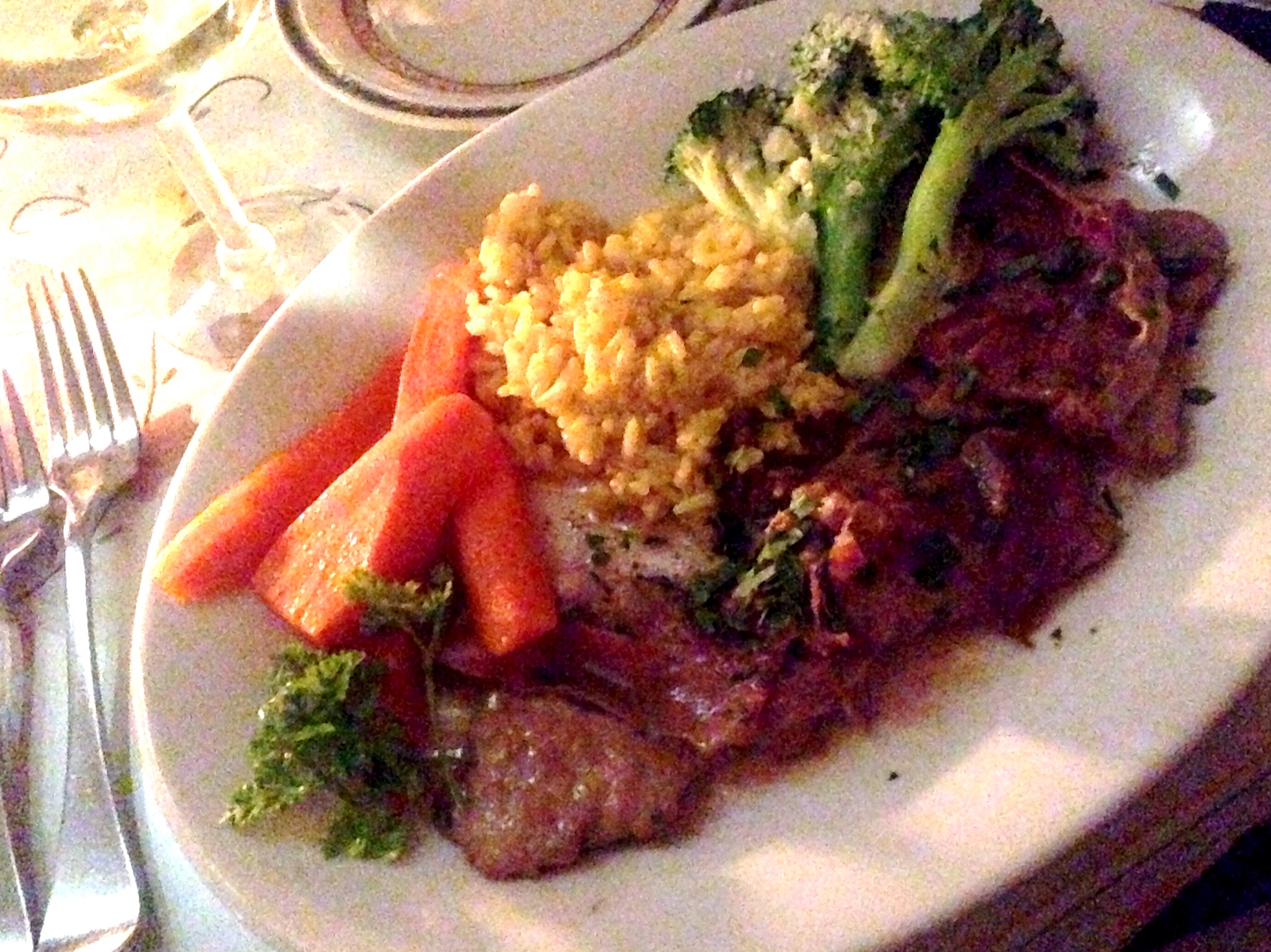 Good chars and great flavours from the spice rub on the new york steak dish, Bistecca Alla Griglia. But the beef was a little more cooked than medium rare desired.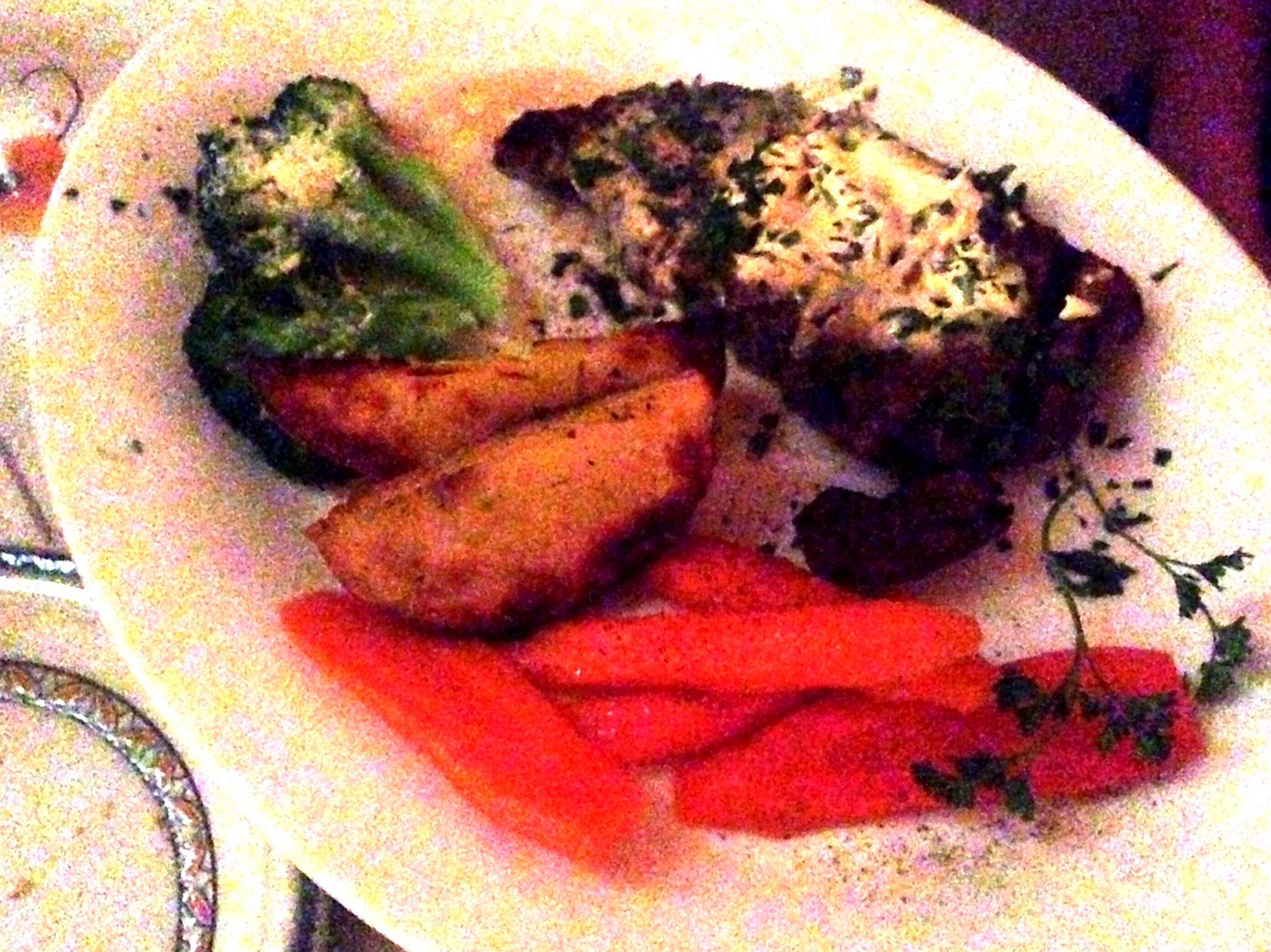 Salmone Riccardo was another tasty dish: the salmon steak was moist, and the brandy sauce was bold and flavourful. However, when I asked Kathy, our waitress who had worked there for 15 years, where the name Riccardo was from and if it was from the brandy brand or named after a person called Riccardo, she just said she didn't know.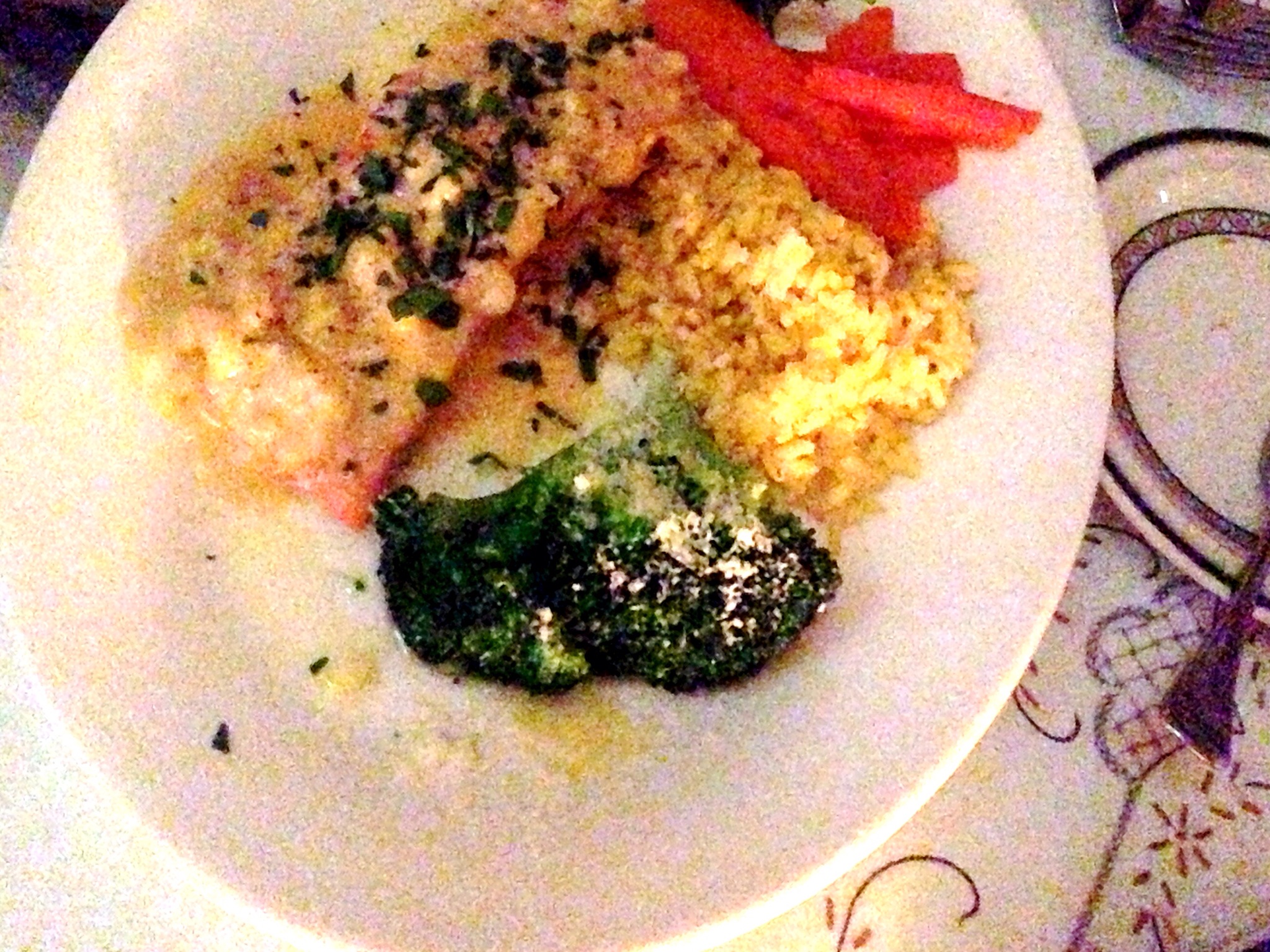 There are positive vibes and good values about this place. The food is good and the services are decent. Yes there are certain things that could be done to elevate this joint from being 'Old' to 'Classic' while holding on to their traditional elements, but keeping the food simple and delicious is the key for them to stay competitive. A small makeover of the place and some modification of the side dishes might just do the trick. I also want to point out that, I saw a lot of negative diner feedbacks: using ingredients that are not fresh, not treating coupon holders well, etc. None of those happened to me. Saw one complaint on the bold flavors of their sauces. Well if you really want to taste a piece of fresh salmon, you probably should go to a sushi restaurant instead.
Official site:
http://labaiarestaurant.com/
Map & other reviews: