It is always exciting to try a new sushi place. However everything kind of fell short at Gami Sushi.
They were located in a small suburb shopping mall right next to a Safeway supermarket. When we walked in, we were impressed by the beautiful decor and ambiance. Our expectations became high: could this become one of those suburban gems?
Our waitress was friendly with a big smile. I could hear the heavy Korean accent in her English. It took us an extra minute to explain that besides hot tea and iced water, we would like a cup of hot water for one of the ladies.
The price looked inexpensive. With the 20% off grand opening discount, everything looked like a good deal on the menu. Albert, Jaclyn and I ordered a few free style sushi rolls, but 3 of them came with the same spicy mayo sauce: Red Roll (chopped scallop & spicy tuna), Magma Roll, and Rainbow Roll (Tamago, tuna, salmon, tai, hokkigai, ebi, avocado, topped with 3 kinds of tobikos). The quality of the ingredients were decent, but the dishes were lacking of finesse. The rainbow roll looked very different from ones served in other restaurant, and definitely did not look better. The tobiko toppings were a bit of a mess. It just made me question how experienced the sushi chef was.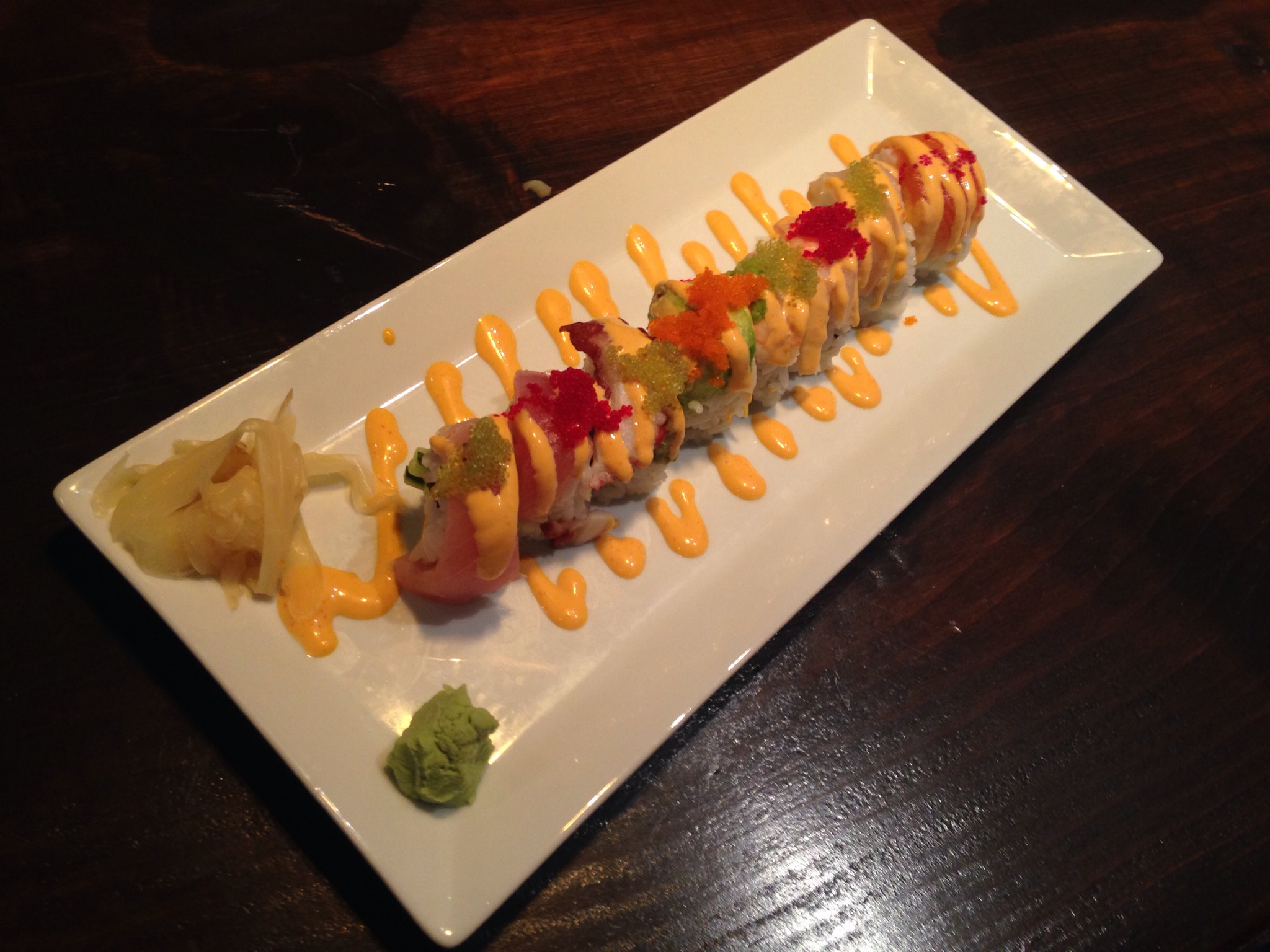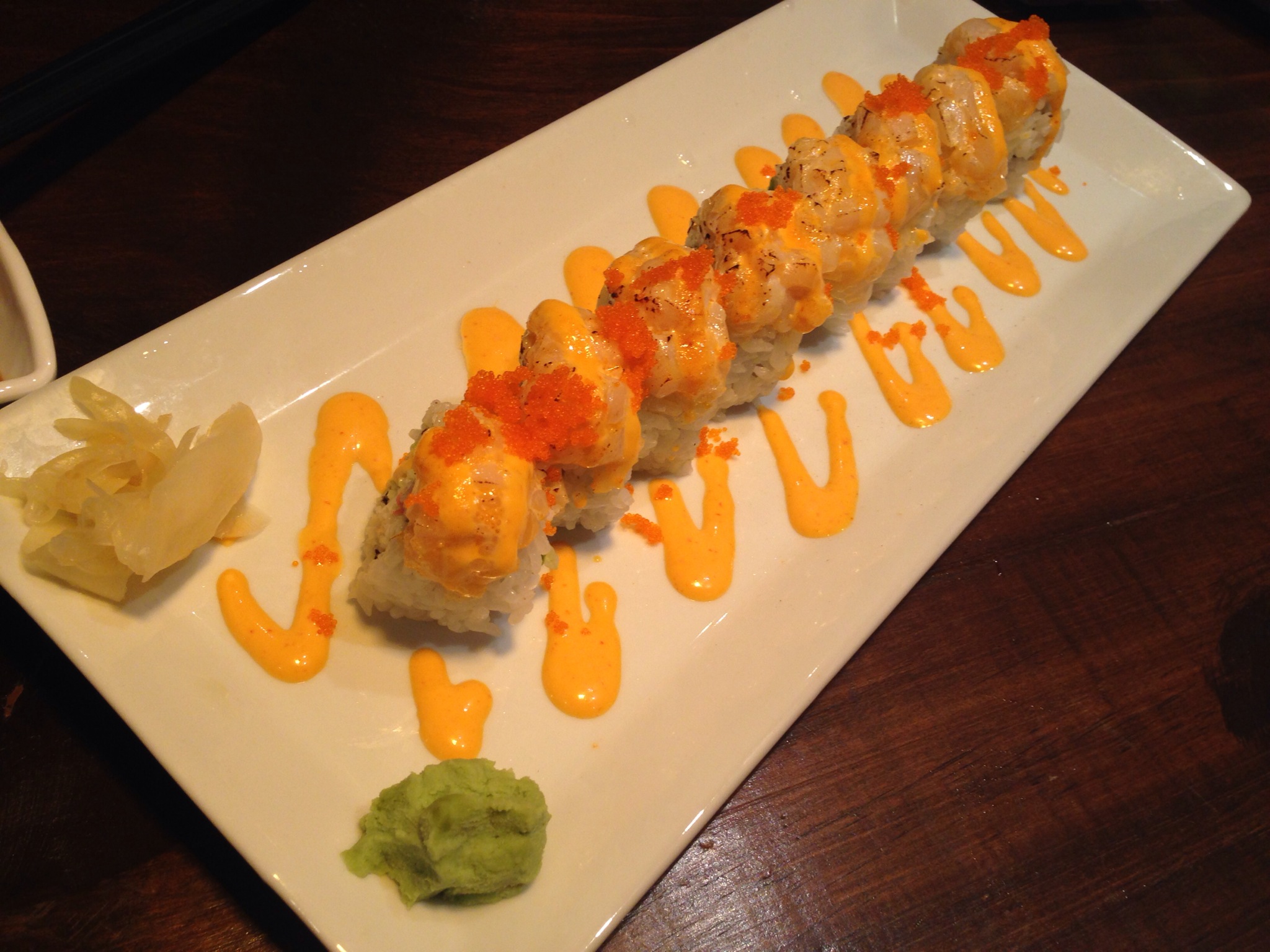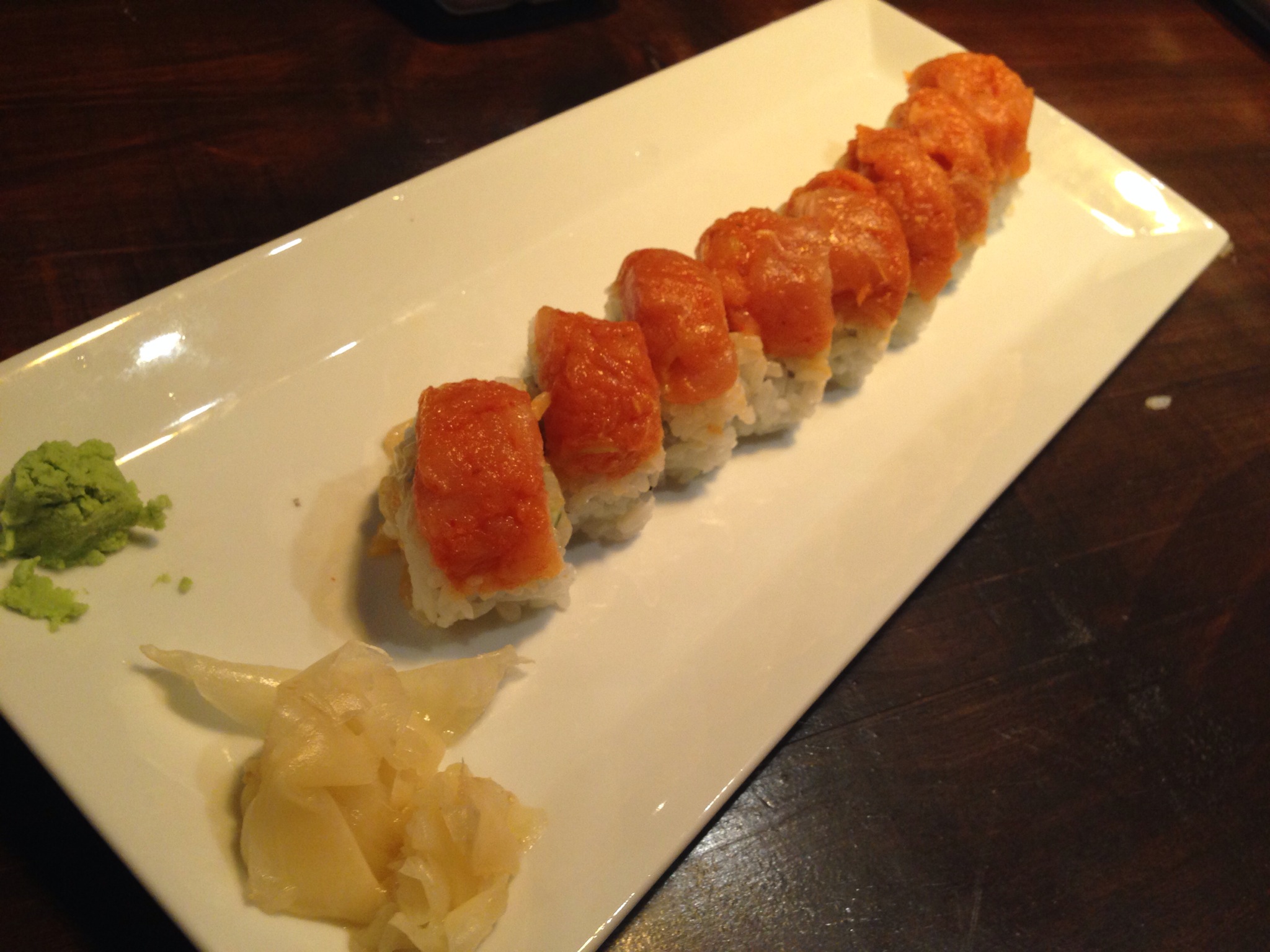 The black moon roll contained crab (imitation) and spicy salmon and was breaded and deep fried. I liked the concept, but visually it was not appealing.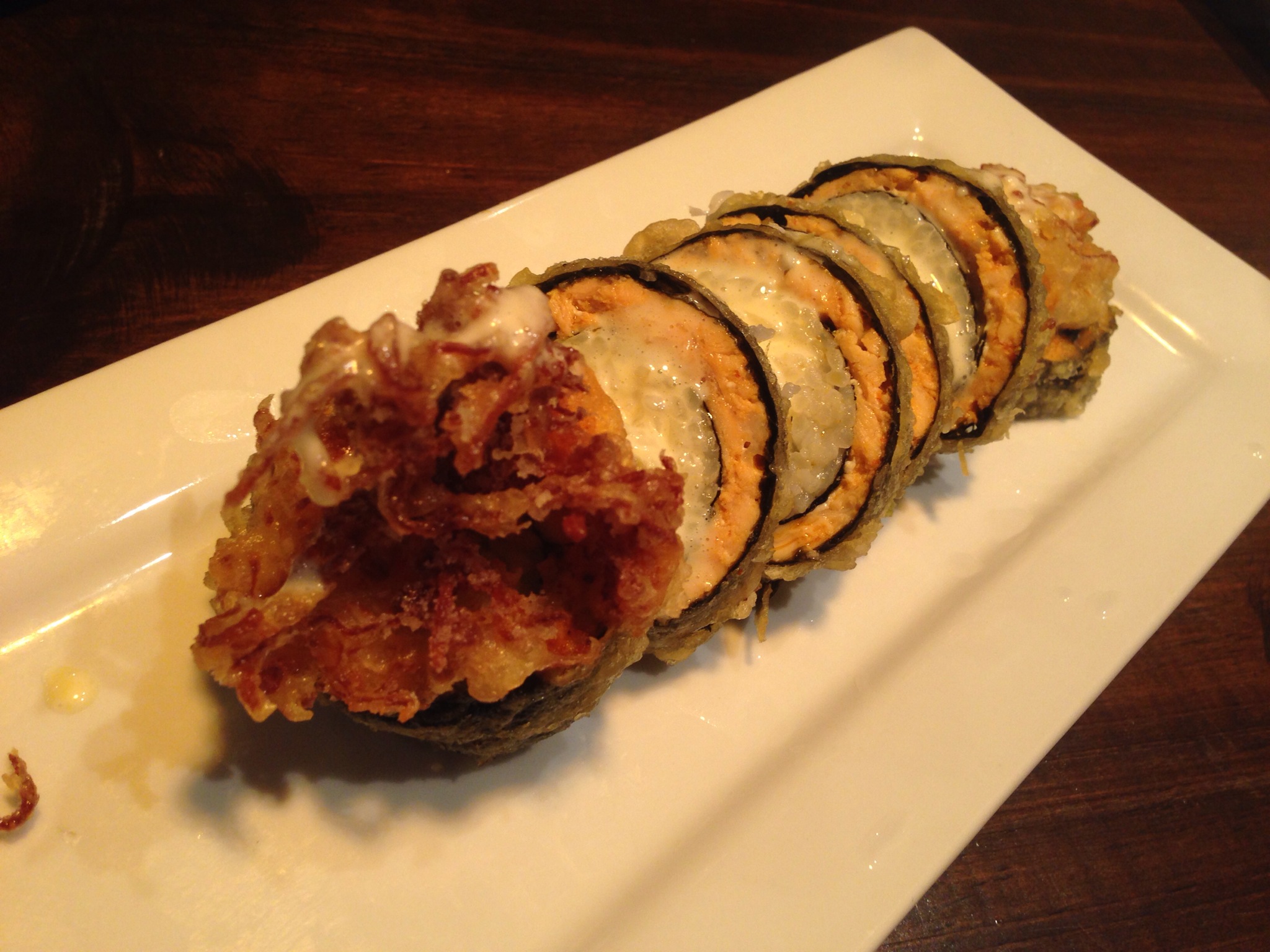 Loretta went for some no carb choices: house tuna bowl, house salad, and grill salmon karma. She pointed out that the flavours were not very Japanese but rather Korean – Korean chilli sauce was in presence everywhere. Again, we could see they had problem plating those dishes with refinement.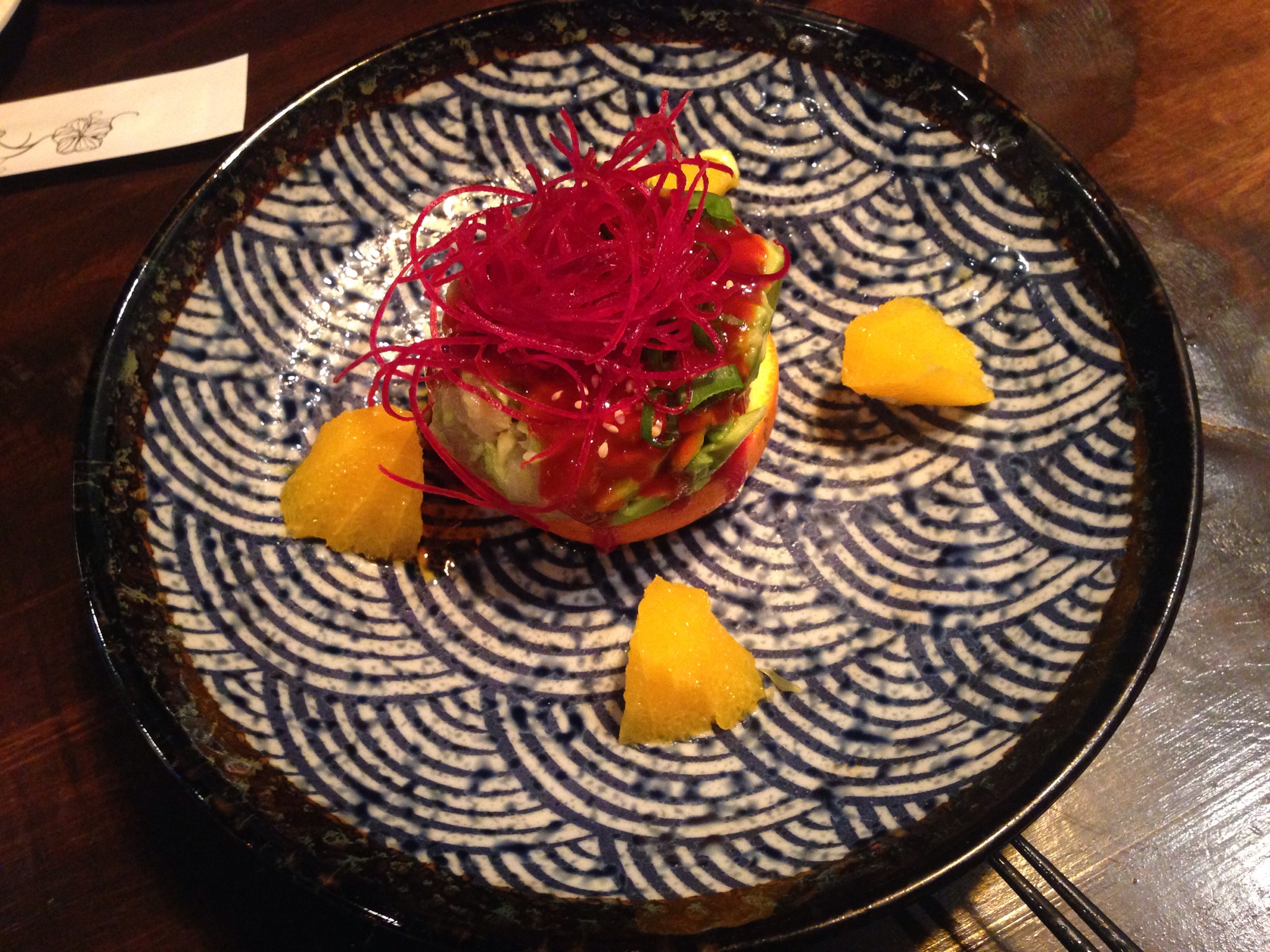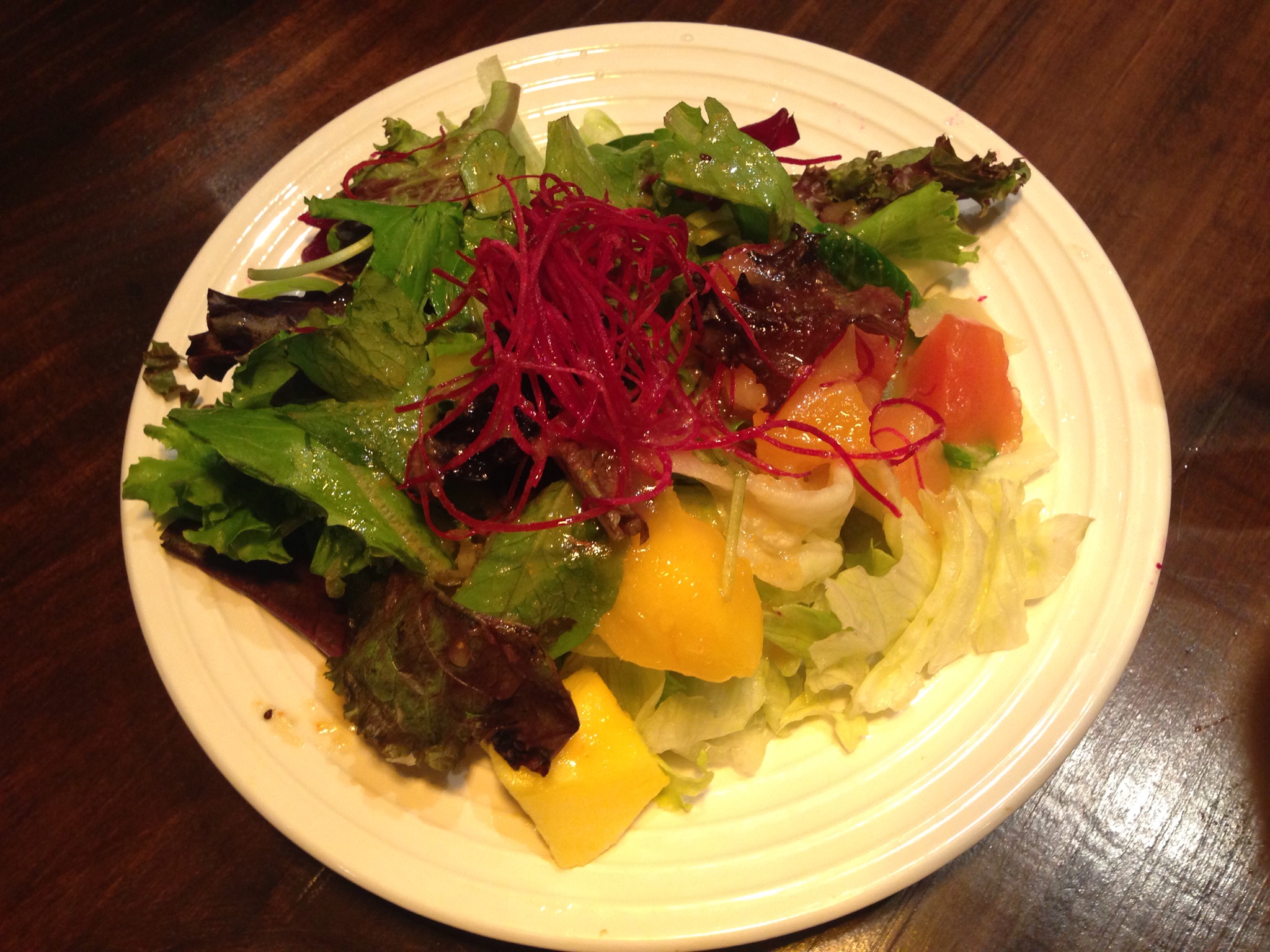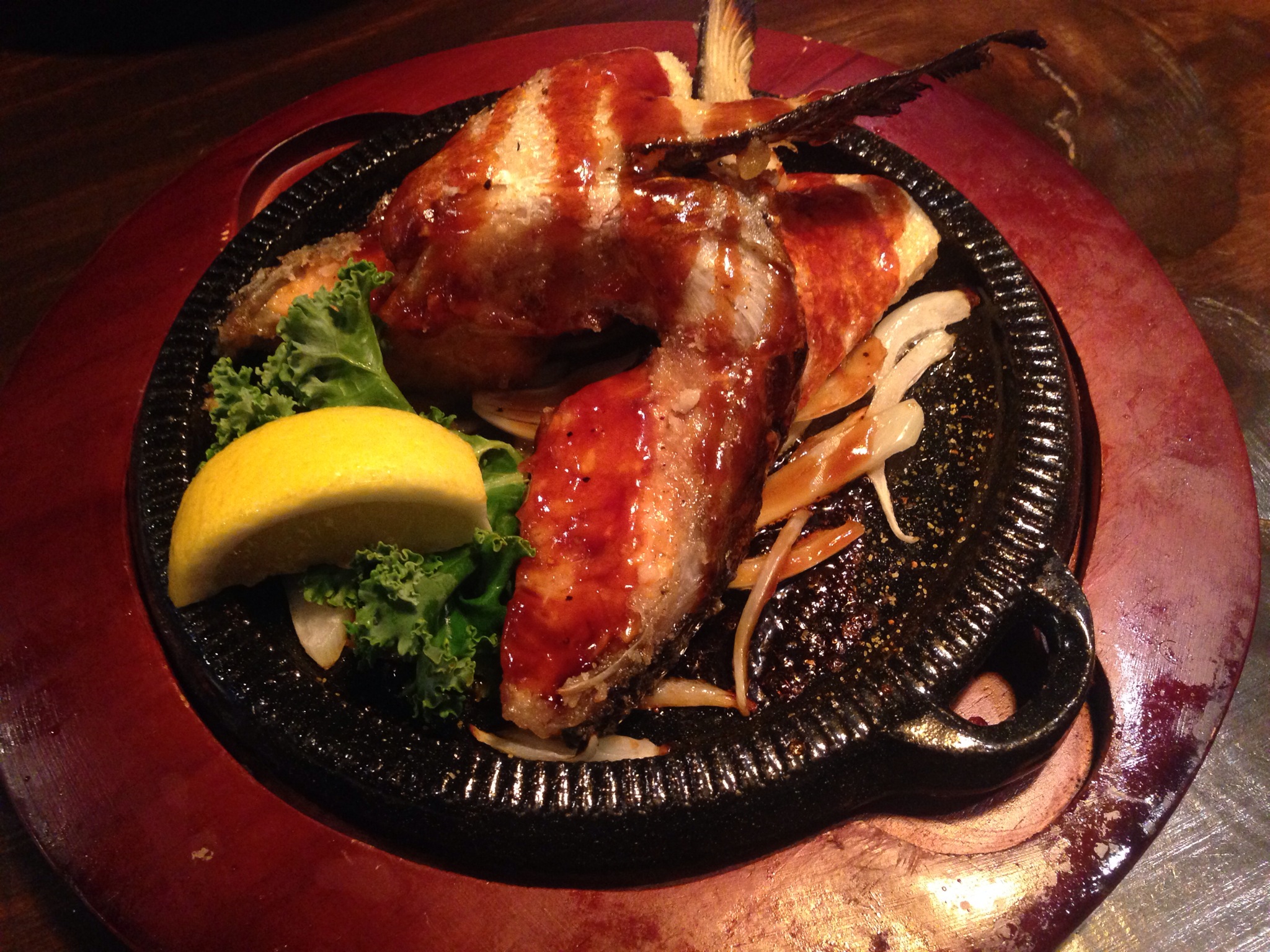 And finally, we decided to try their nigiri sushi since the prices were very enticing: hamachi for $2.45 & ikura for only $1.95, with the discount, they seemed like a steal. But it was definitely not the freshes hamachi that I had ever tasted.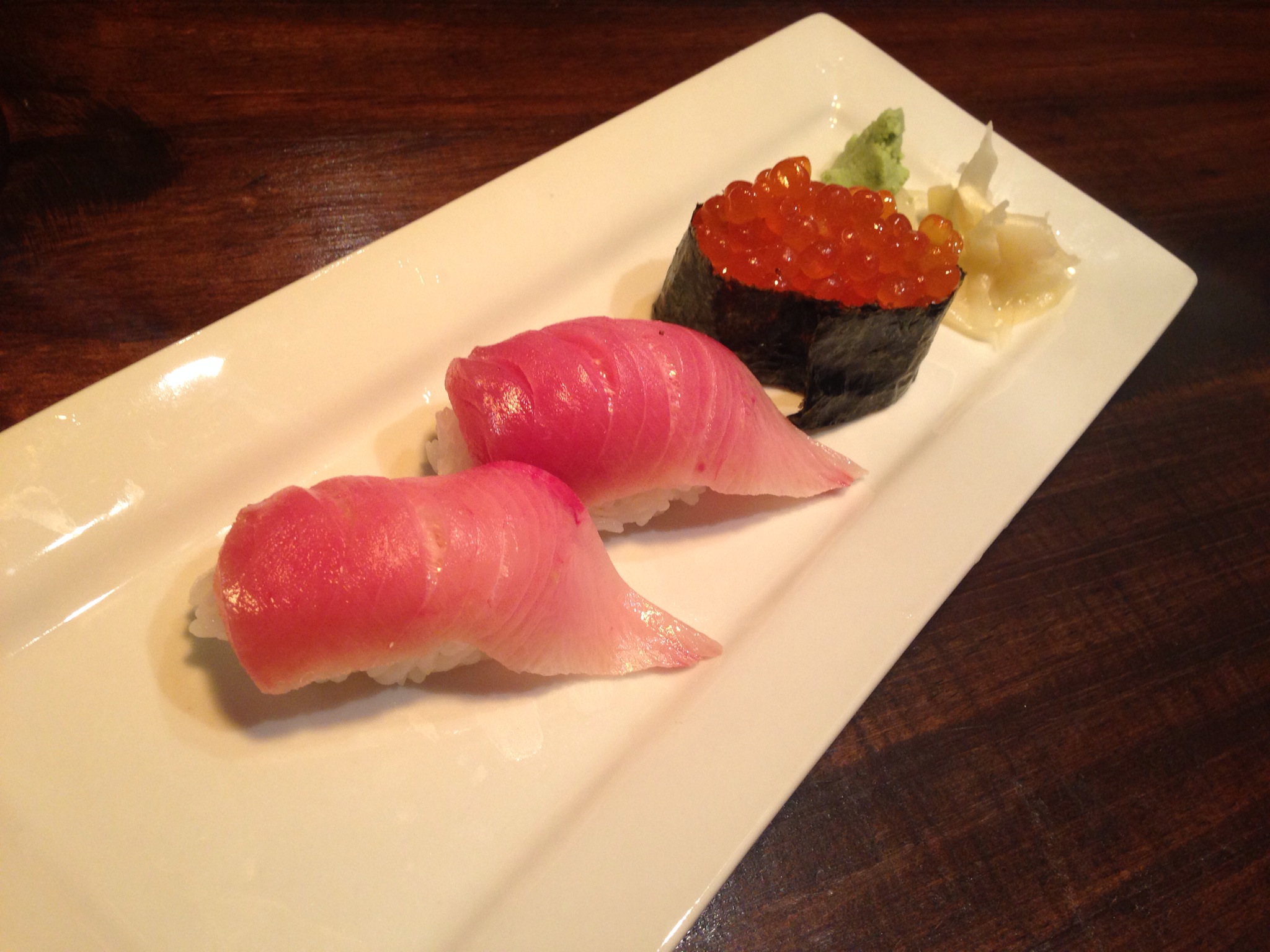 Our conclusion: they are not great but okay. Maybe it is only worth going there while they have the grand opening special (20% off).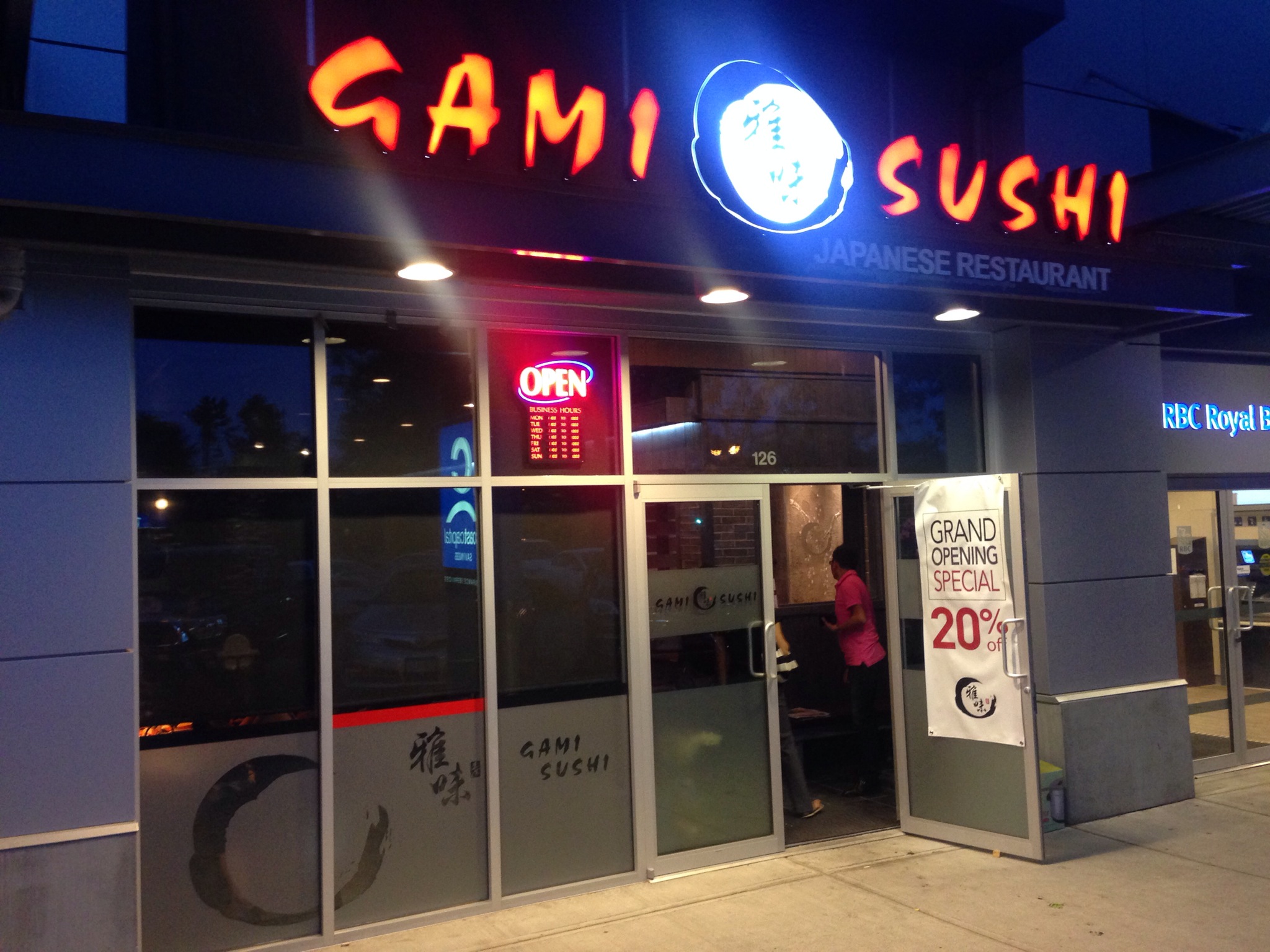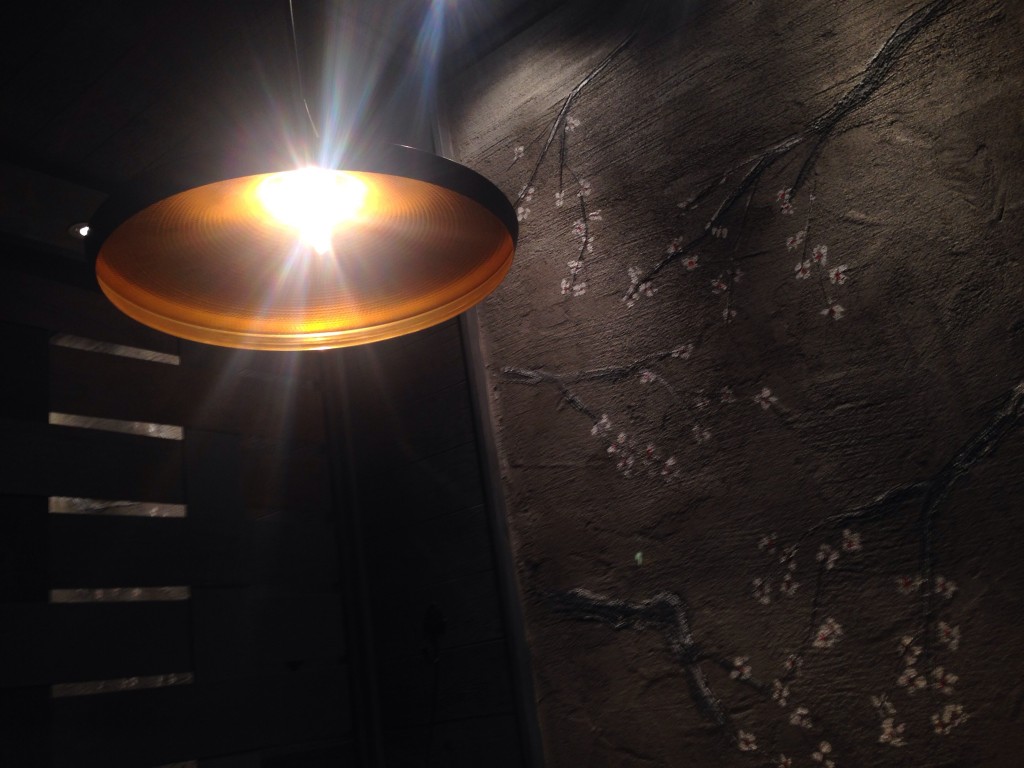 Map & other reviews: