Richard (food critic, VancouverFoodster.com) and Jenny (French Born Vietnamese) both agreed Hai Phong was their favourite Vietnamese restaurant in Vancouver. This was a little chat we had after we all attended "Food via Social Media" event hosted by Hootsuite. So we decided to go there for dinner after.
Before our dishes arrived, they gave us a plate of condiments of banana blossoms, Vietnamese coriander leave, basil, bean sprouts, chili, and lime. These were flavour enhancers for our noodle soups. I had banana blossom in Vietnamese noodle soup before at Kim Phung, but never had Vietnamese coriander before. Apparently Vietnamese coriander is called Laksa leave in Malaysian/Singaporean cuisine and used in Laksa dishes.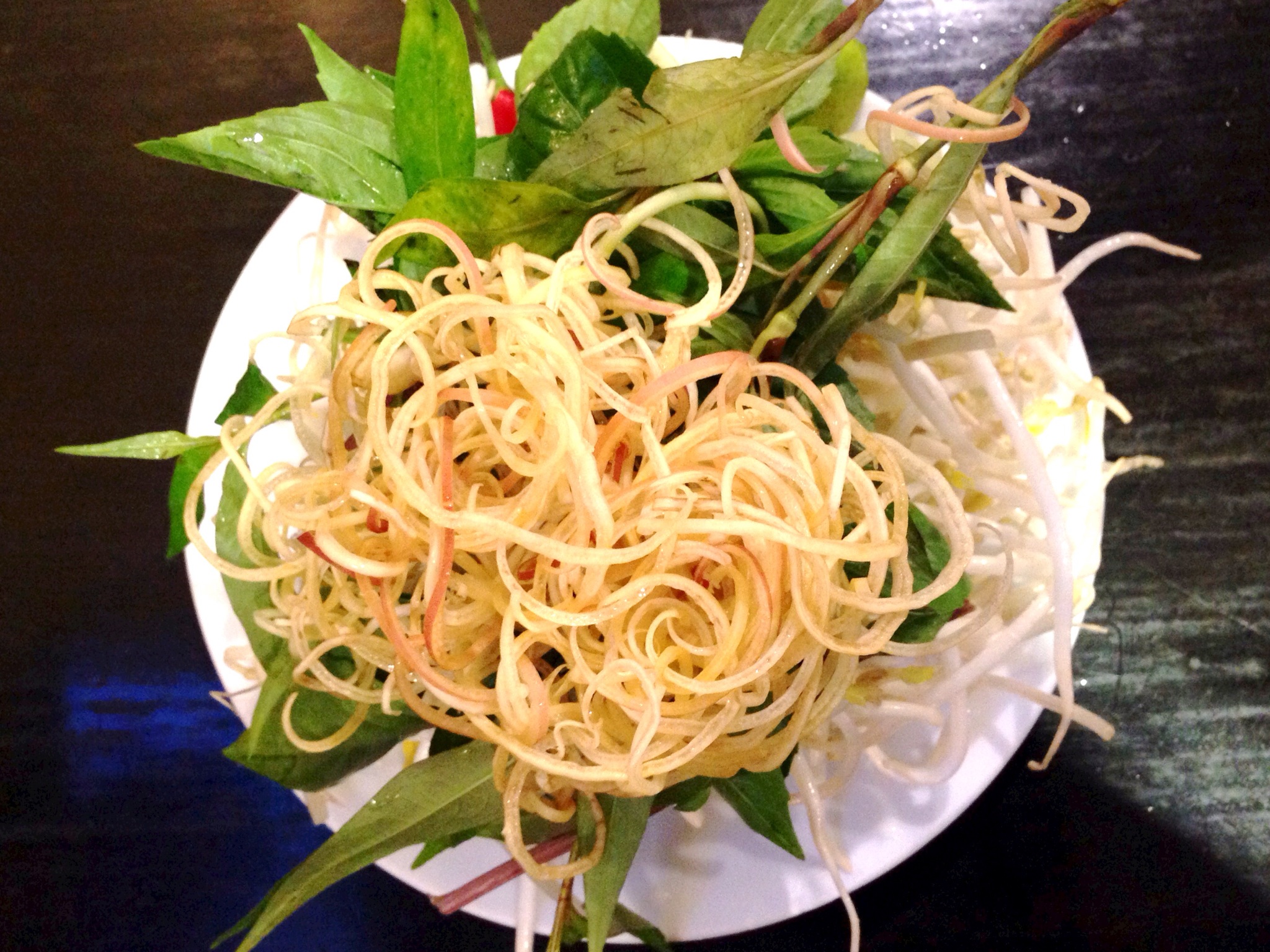 I ordered Duck and Bamboo Shoot Vermicelli in Soup. I had this dish before at Kim Phung. The broth here was superb! The flavours were very complex. The Addition of Vietnamese coriander leave added a great exotic flavour to the soup, somewhat similar to cilantro, but also different with some other flavour notes. For extra $2, the noodle soup came with a side salad with duck breast slices. The duck was well cooked but I wish there was a little more duck meat. Since I only ordered the small size noodle soup, I was curious how big the large size was. I also found the vermicelli used in the dish was very thin. I think if they use bigger sized noodles, it would add a little bit more substance and texture to dish.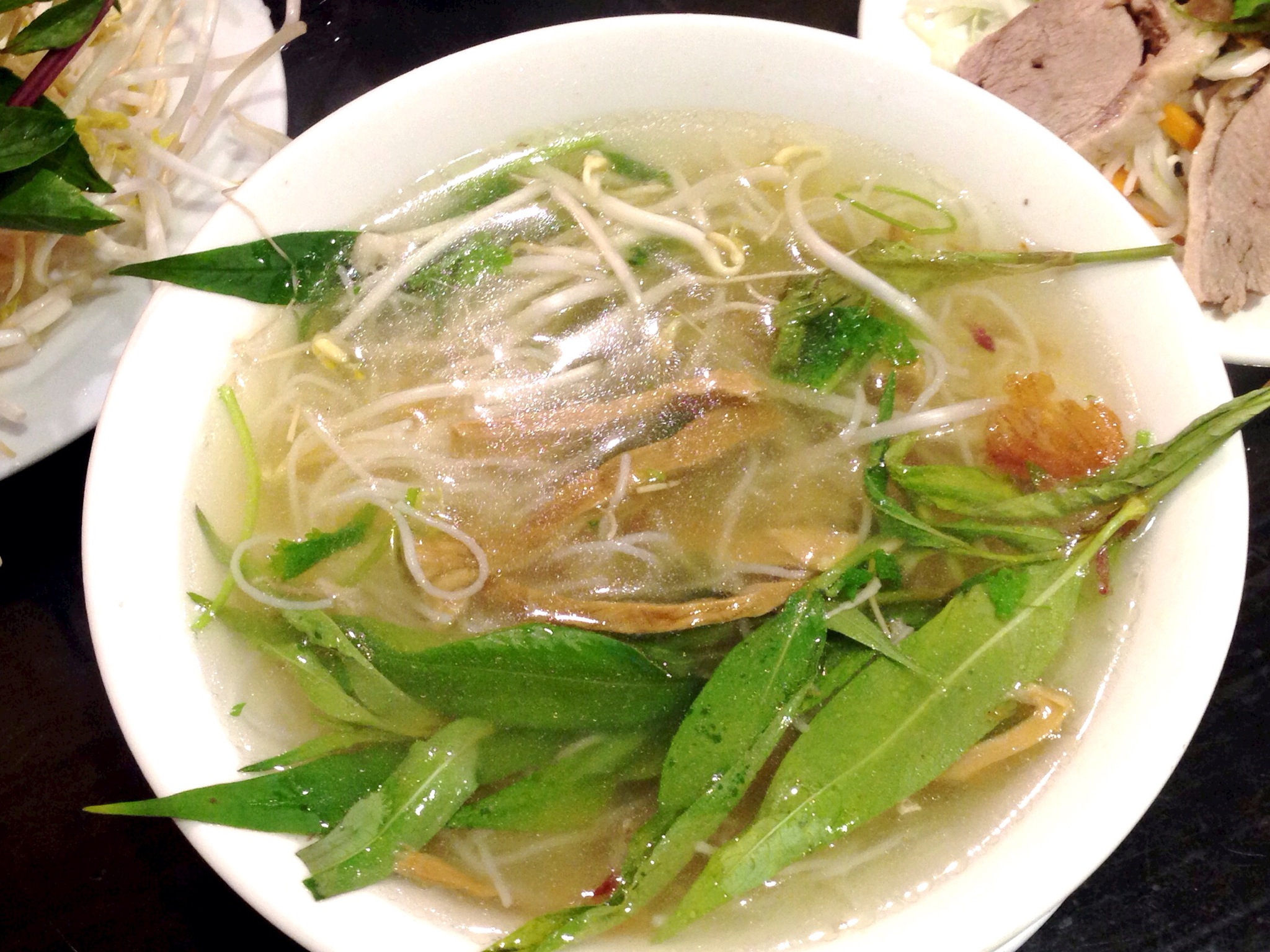 Jenny and Justine both had Spicy Pork Hock Noodle Soup. Don't let the dish name fool you, in the soup, there are a lot more ingredients than just hock ham: beef, pork, pork blood, pork balls and Vietnamese ham. I really liked this broth as well: it was spicy and balanced.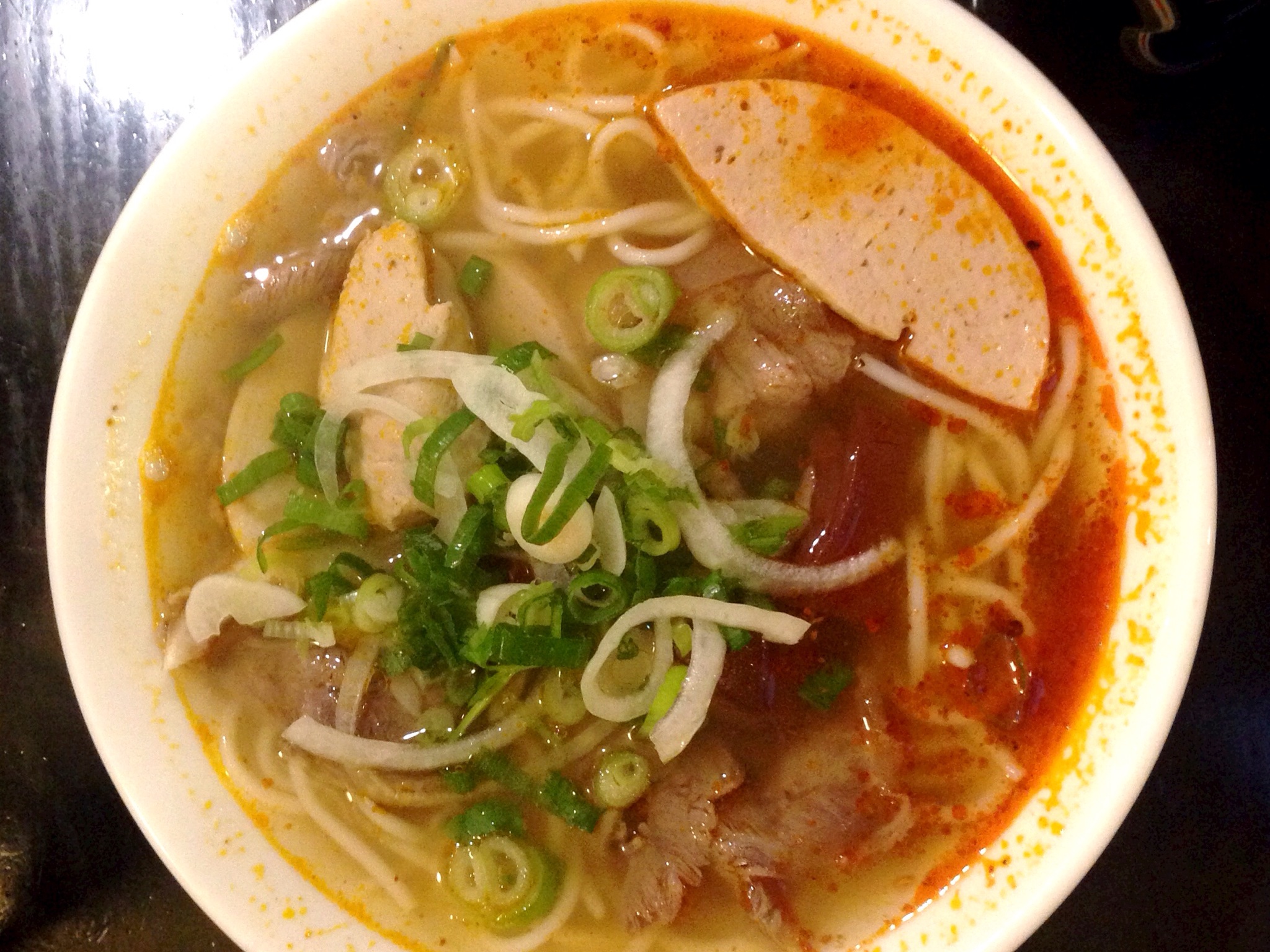 I really enjoyed the great flavours here at Hai Phong. I definitely want to come back to try their other dishes.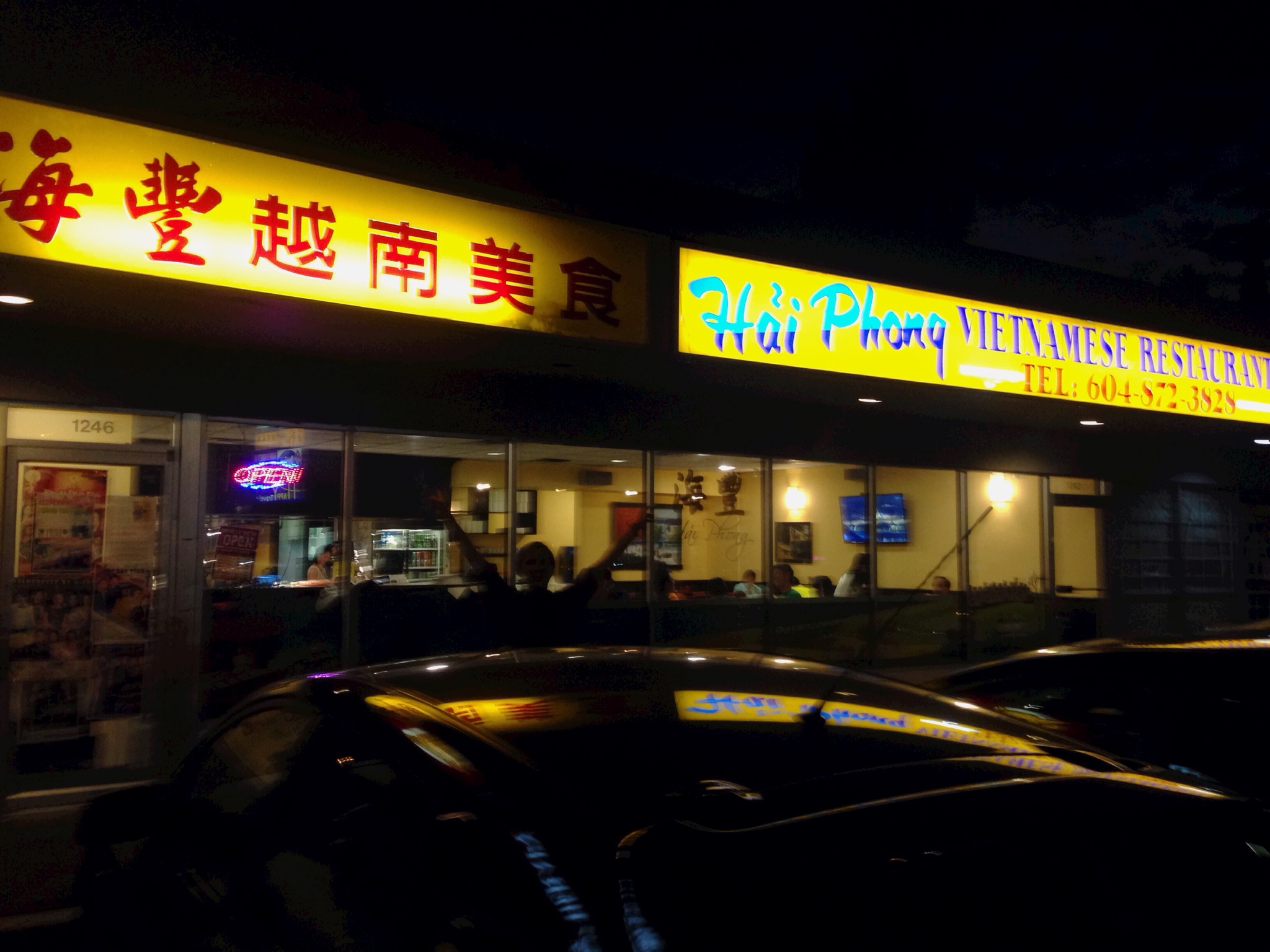 Official website:
http://haiphongrestaurant.com/
Map and other reviews: