I was walking on Commercial Drive and looking for quick dinner before visiting my friend Sam in the neighborhood. Then I saw Kishimoto, a Sushi spot that both Dennis and Mary recommended when we were all sharing a car ride on the Drive for the Meatball Challenge.
The restaurant was fully packed for the early dinner service, and it felt slightly crowded. I was lucky to get a seat at the bar right the way before the lineup got really long. I could feel the exciting ambiance typically found at authentic Sushi restaurants throughout the whole place – non stopping interactions on the line of busy chefs working at their stations, and more audible interactions between the chefs and the servers, all so lively and dynamic! The chef right in front of me was dealing mostly Sashimi orders behind the bar, cutting and slicing with amazing precision, then plating the pieces neatly on an crystal-clear ice brick – what an incredibly beautiful presentation!
I ordered Unagi Oshizushi ($12.95), and I couldn't wait to compare their version to Miku's, where was known for their Aburi Oshizushi. Their plating was definitely original and a treat to the eyes. The whole dish was highlighted with a blossom made of thin sheets of Daikon radish and soybeans, surrounded by a circular array of 7 pieces of Oshizushi, and with a small lamp on the side also made of a peeled Daikon sheet and lit with a small candle inside. This is way over the top!!
The taste of the sushi was impeccable. The warmth from Aburi (grilling the BBQ eel with a torch) became the new dimension in addition to the wonderful smell, taste, and texture of each precious bite. The brilliant thing I love about Oshizushi is that, the ingredients are stacked like a layered cake, pressed and shaped with a box frame, and cut into individual pieces. Although a piece of Oshizushi looks like a piece of Nigiri, but it tastes more like a sushi roll in a much more refined way.
Although I found the presentation very pretty, I felt it was unnecessary to have so much garnish not meant for eating on the plate. Taste wise, I enjoyed it just as much as the one I had at Miku, and I even loved it more with the more affordable price ($3 less).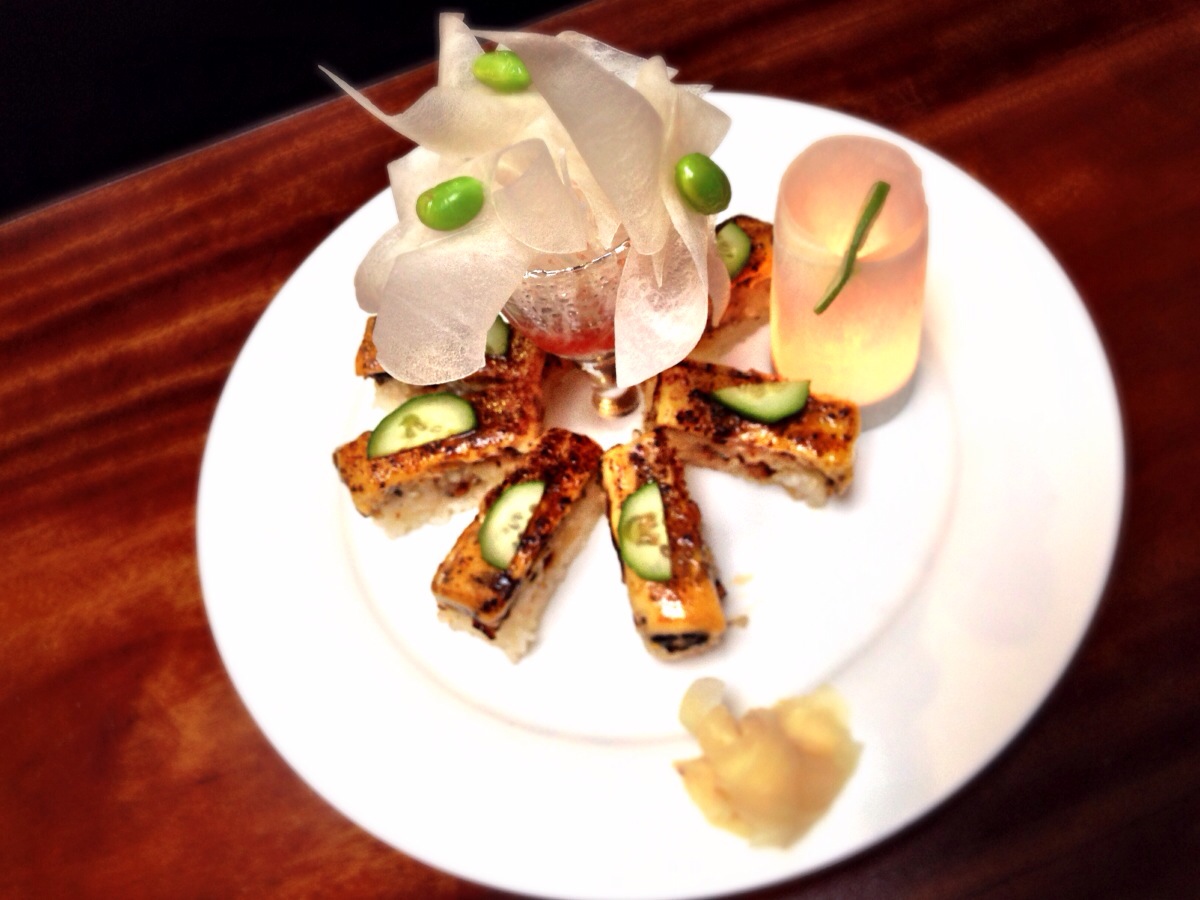 Since the sushi dish was so incredible, I wanted to try their other dishes. But I had to run! So I ordered some Chicken Karaage ($6.95) to go and share with Sam. I was such a good friend! 🙂 The chicken was fried perfectly. Although I loved the sweet garlic sauce on the chicken, I would rather have the sauce on the side next time as I prefer some crunch on my fried chicken!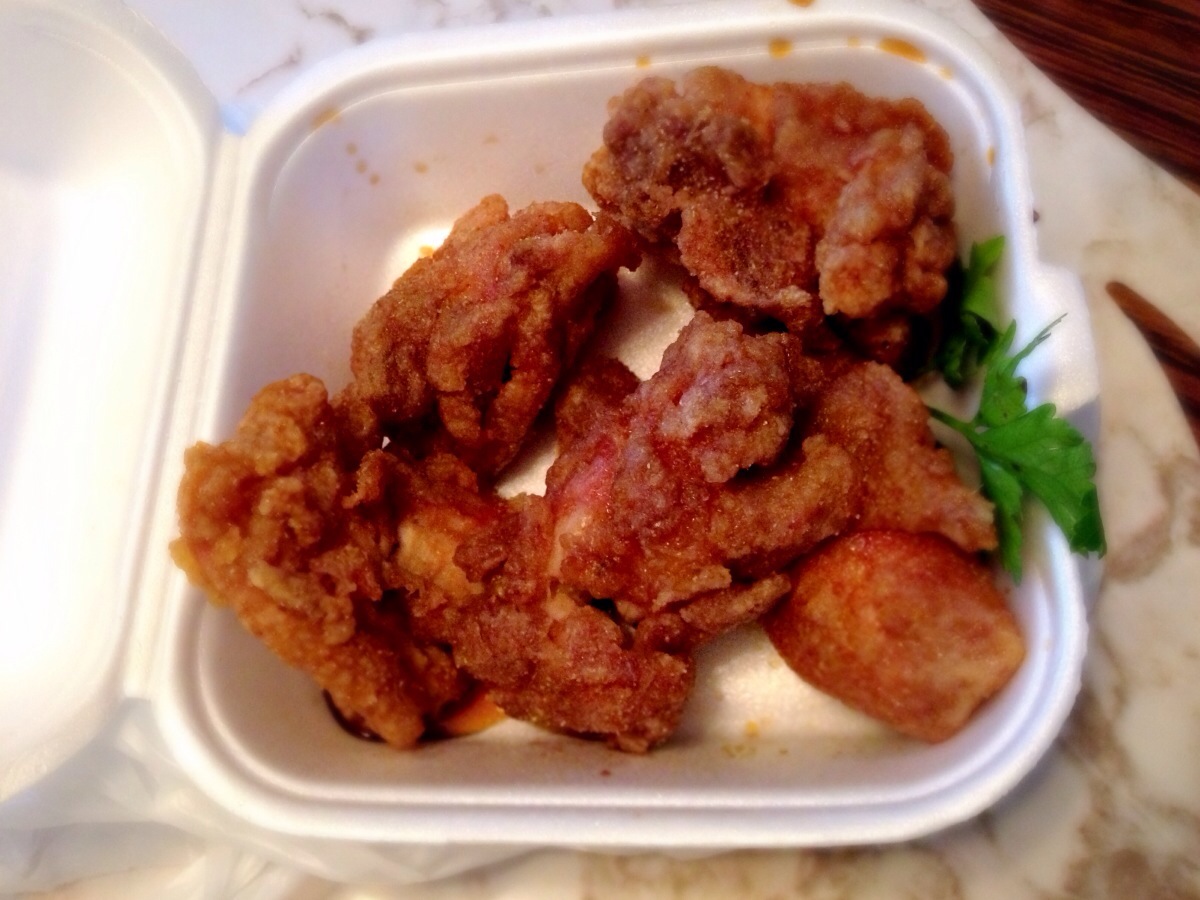 I definitely would love to visit Kishimoto again soon!
Facebook:
https://www.facebook.com/pages/Kishimoto-japanese-kitchen-sushi-bar/230336020316937

Map and other reviews: